---

Obituaries

C. MARION SHIFFLET
The Daily News Record, Harrisonburg VA, Wed, Jun. 28, 1922
C. M. SHIFFLETT DIES.
C. Marion Shifflet, aged 78, died Monday night at his home near Mt. Hermon, following an illness of several months from complications. Surviving are his wife and eight children, and three brothers. The children, Mrs. Sallie Davis of Martinsburg, W. Va., Mrs. Joseph Yancey and Mrs. John A. Hensley of Elkton, Miss Ella Shifflet at home Marcellus of Keezletown, W. C. of Flint Hill and D. J. and B. C. of Elkton. The brothers, Thomas of Hagerstown, Md., S. B. of Waynesboro and A. C. of Elkton. Funeral services will be conducted from the home Thursday afternoon at two o'clock by the Rev. Coffee of Elkton Methodist Church. Interment will be in the McGaheysville Cemetery.

C. MOFFET SHIFLET
The News-Leader, Wed, Dec. 10, 2014
STAUNTON – C. Moffet Shiflet, 84, husband of Shara (Ballard) Shiflet of Staunton died Tuesday, Dec. 9, 2014 at his residence. He was born Feb. 16, 1930 in Swoope, son of W. Clarence & Annie (Riley) Shiflet. Moffet graduated with the first class of Wilson Memorial High School. He is also a graduate of Dunsmore Business College. Moffet was a life-long member of Hebron Presbyterian Church where he served on the Board of Deacons and was the church treasurer. Moffet enjoyed working with horses and loved his Border Collie companion. He retired from the postal service in February 1990. In addition to his wife, family members include three daughters, Pamela of the home, Karen Marino and her husband, Joseph, and Elizabeth Zwart, deceased; three grandchildren, David Marino, Jessica Marino Fitzgerald and Kaleb Zwart, deceased; and three great-grandchildren. Moffet was preceded in death by his parents; two brothers and three sisters, W. Ray and Marshall R. Shiflet, Elizabeth Runkle, Helen Wood and Irene Adkison. Moffet is survived by three sisters, Kathleen Gilmer of Staunton, Marie Wood of Florida and Patricia Bosserman of Williamsburg; one brother, W. Clarence (Bill) of Surprise, Ariz. A funeral service will be at 11 a.m. Friday, Dec. 12, 2014 in Hebron Presbyterian Church by the Rev. Frank Wyche. At Moffet's request, there will be a private burial at Hebron Presbyterian Church. Active pallbearers will be Stephen M. Shiflet, Richard M. Shiflet, Larry Howdyshell, J. Edward Wood, Keyser Kirtley, William F. Sellers, and Edward L. Lovegrove. The family will receive friends following the service in the church social hall. In lieu of flowers, please make memorial donations to Vector Industries at 1001 Fairfax Ave, Waynesboro, VA 22980, or the charity of your choice. Henry Funeral Home is handling the arrangements. Condolences may be sent to the family at www.henryfuneralhome.net.

C. V. (BILL) SHIFLETT
The Bartow Press, GA, Wed, Feb. 29, 1984
C. V. (Bill) Shiflett, 72, Lovers Lane Road, Rte. 5, Calhoun, died suddenly Saturday, Feb. 18, at his residence following a heart attack. ; Mr. Shiflett was born in Polk County, the son of the late Clayton and Fannie Shiflett, he was a member of Belmont Baptist Church, where he attended the Scrap Iron Men's Sunday School class. He had served in the U. S. Navy during World War II, having been awarded the Purple Heart. He was a member of Oostanaula Lodge 113 of Rome, VFW Post and American Legion Post 47 of Calhoun. He was employed for 27 years by O'Jay Mills of Calhoun as a supervisor. Survivors include the widow, Lola Shiflett to whom he was married 53 years, one daughter, Mrs. Elaine West, Easley, S. C.; three sisters, Mrs. Floy Parker and Mrs. Myrtle Benson, both of Panama City, Fla., and Miss France Shiflett, Springfield, Mo.; six grandchildren, Mike Shiflett, Mitch Shiflett, Denise Shiflett, Vann West, Vaughn West and Donna West, and several nieces and nephews. Note: This is Charles Vann Shiflett.

CAL B. Shiflett
Cal B. Shiflett, 52, of 820 Red Apple Rd; a lifetime Wenatchee resident, died in a local hospital early Friday following a sudden illness. Born in Wenatchee Oct 19, 1914, he spent his early life on Wenatchee Heights and attended school there. Mr. Shiflett had been employed in the Wenatchee Valley many years and for the past 13 years was transportation superintendent for the Wenatchee School District. He was a member of Wenatchee Lodge 1186, BPOE. Surviving are his widow Lucille; a son Sam Shiflett, Wenatchee; a daughter, Mrs. Robert C. Dourte, Anchorage, Alaska; two step-sons Clifford Lowe, East Wenatchee, and William Lowe in the US Navy; s step-daughter, Mrs. Kenneth DuCharme, Colville; three brothers, Howard Shiflett, Malaga; Joe Shiflett, Okanogan, and Virgil Shiflett, Wenatchee; two sisters, Mrs. Joe Mulchey, Tieton, and Mrs. Jack Dodson, Wenatchee and 10 grandchildren. Services will be announced at a later date by the Jones & Jones Funeral Home. Note: This is Calvin Byrd Shiflett he died 28 Oct 1966

CALLIE EARMAN SHIFLET
The Daily News Record, Harrisonburg, VA, Mon, Jun 28, 1993
Callie Earman Shiflet, 82, of Route 11, Harrisonburg died June 25, 1993, at Rockingham Memorial Hospital in Harrisonburg, where she had been a patient since May 10. She had not been in good health for several years. Mrs. Shiflet was born Dec. 5, 1910, in Rockingham County in the Peach Grove community east of Harrisonburg and was a daughter of the late John C. and Mattie Hart Earman. She attended Rockingham County Public Schools. After her marriage, she lived in Harrisonburg for a brief time and returned to the Peach Grove community. She had worked for the T. B. Association and as a bookkeeper for the Rockingham Tractor Co. before her retirement. Mrs. Shiflet was a member of the Otterbein United Methodist Church. On July 2, 1933, she married Raymond K. Shiflet, who died Aug. 8, 1974. Her only survivors are a niece and a nephew. The Rev. Don Fridinger will conduct a graveside service at 11 a. m. today at the Woodbine Cemetery. The Lindsey Harrisonburg Funeral Home is in charge of arrangements.

CALLIE JUNIE WOOD SHIFFLETT
The Waynesboro News Virginian
Callie Junie Wood Shifflett, 81 of Route 1, Crimora, died Sunday evening, 25 December 1994 at Augusta Medical Center in Fishersville. She was born in Rockbridge County, a daughter of John and Alice Clark Wood. She was a member of the Free Pentecostal Church. She was preceded in death by her husband, George Washington Shifflett, on 2 April 1982; a son, Willie Edward Shifflett; a daughter, Miss Nancy Jean Shifflett; three brothers and two sisters. Survivors include three sons, Herbert James Shifflett of Woodbridge, Clarence Woodson and Roy Lee Shifflett, both of Waynesboro; five daughters, Mrs. Harley D. (Nellie) Gochenour, Miss Carolyn Fay Shifflett, and Ms. Bonnie Sue Shifflett, all of Crimora, Mrs. Larry E. (Louise) Shifflett and Mrs. Ramon (Peggy) Saenz, both of Waynesboro; a brother, Sam Woods of Buena Vista; four sisters, Mary Jarvis of Charlottesville, Mrs. Lillie Clark of Richmond, Ethel Bryant of Buena Vista and Irene Woods of Roanoke; twelve grandchildren; three step-grandchildren, and fourteen great-grandchildren. A service will be conducted at 2 pm Wed. in the Waynesboro chapel of Etter Funeral Home by the Revs. Arvind D'Silva and Wilbert Raines. Burial will follow in Augusta Memorial Park. Active pallbearers will be Billy Morris, Jerry Kestner, Preston Braden, Mike Carroll, Herman Harris Jr. and Steve Zawhorodny. Honorary pallbearers will be friends attending the service. The family will receive friends from 7 to 8 pm Tues. in the funeral home, and other times at the home of her daughter, Nellie Gochenour, in Crimora.

CALVIN A. SHIFLETT
The Daily Progress, Charlottesville, VA, Jan. 1993 Calvin A. Shiflett, 66, of Waynesboro, formerly of Charlottesville, died Friday, Jan. 1, 1993 in Waynesboro. Born in Albemarle County on Sept. 2, 1926, he was the son of the late Arthur S. and Lillie Mowbray Shiflett. Mr. Shiflett had been employed by the Monticello Dairy before going to Waynesboro. Survivors include five brothers, Edward L. Shiflett of Scottsville, Forest Shiflett of Sacramento, Calif., Jack Shifflett of Charlottesville, Howard F. Shiflett and Kenneth R. Shiflett, both of Waynesboro. He was preceded in death by one brother, Earl Shiflett. A graveside funeral service will conducted at 1 p.m. Monday in Monticello Memory Gardens by the Rev. Bill Templeton. The Teague Funeral Service is in charge of arrangements.

CALVIN C. SHIFLET
The Washington Post, Washington DC, Jun 15, 1977
On Monday, June 13, 1977, Calvin C. Shiflet, beloved husband of Mary Ellen Shiflet, father of Kathleen Keller, Calvin C. Jr., Wayne, Wade, and Tammy Shiflet, brother of Rachel Bard, of Fla., Clarence and Walter Shiflet, he is also survived by two grandchildren. Friends are invited to call at The George P. Kalas Funeral Home, 6160 Oxen Hill Road, Oxon Hill, Md., Wednesday and Thursday between the hours of 2 and 4 and 7 to 9 P.M.. Services will be held Thursday, June 16, at 7 P.M. from the funeral home chapel. Interment Sterling Cemetery, Sterling, Va. June 17, at 11 a. m.

CALVIN C. SHIFFLETT III, 32
The Herald-Mail.com, Hagerstown, MD, Tue, Jan. 16, 2007
JULY 24, 1974-DEC. 25, 2006
DALLAS - Calvin C. Shifflett III, of Dallas, and formerly of Laurel, Md. and Hagerstown, died Dec. 25, 2006, at his home. Born July 24, 1974, in Washington, D.C., he was the son of Deidre and Dale Vogel of Burtonsville, Md., and Beth and Calvin C. Shifflett Jr. He attended Laurel High School. He is survived by his wife of 10 years, Rebekah Shifflett; one daughter, Brianna Shifflett; one son, Matthew Shifflett; one stepdaughter, Kayla Hutsler; one sister, Crystal Meuhleisen; one brother, Timothy Shifflett; one aunt; and two uncles. Services will be Saturday at 2 p.m. at St. Nicholas Rectory Chapel in Laurel. Burial will be private. Visitation will be Friday from 6 to 9 p.m. at Donaldson Funeral Home in Laurel. Memorial donations may be made to TROSA, 1820 James Street, Durham, NC 27707, or Healthcare for the Homeless, 111 Park Ave., Baltimore, MD 21201.

CALVIN DALLY SHIFLETT
Calvin Dally Shiflett, 52, of 1605 10th St., was pronounced dead on arrival Saturday night at Waynesboro Community Hospital. He was born in Randolph County, W. Va., on Nov. 6, 1924, a son of Mrs. Vallie E. Shiflett of Waynesboro and the late Lorenzo Dow Shiflett. He was a retired construction worker and a member of the Presbyterian Church. Besides his mother, he is survived by four daughters, Mrs. Gloria Jean Wright of Norman, Okla., Mrs. Carolyn Marks of Stuarts Draft, Mrs. Patricia Harlow of Standardsville and Mrs. Shirley Lam of Waynesboro; one son, Dale Shiflett of Standardsville; two sisters, Mrs. Ruth Garrett of Waynesboro and Mrs. Ruby Landrum of Grottoes; two brothers, Price Shiflett of Pittsburgh, Pa., and Edgar Shiflett of Stuarts Draft; three half-brothers, Lawrence Shiflett and Alton Shiflett, both of Waynesboro and Elam Ellsworth Shiflett of Baltimore, Md.; eight grandchildren; and two nephews. A funeral will be held at 11 a.m. Wednesday in the Etter Funeral Home, conducted by the Rev. Roy D. Kiser, with interment in Riverview Cemetery.

CALVIN H. "BUZZ" SHIFLETT
The Daily Inter Lake"; Kalispell, MT., September 20, 1998
Calvin H. "Buzz" Shiflett, 74, of Libby, died Friday at St. John Lutheran Hospital. He was born Nov. 26, 1923, at Fortine, the 10th of 15 children of Henry and Dora Shiflett. He was raised and educated at Fortine. He served with the U.S. Army during World War II, serving with the Army Medical Corps in Luxembourg and France. He also served in several major European campaigns, including Normandy. Following his honorable discharge, he returned to western Montana. He worked for the J. Neils Lumber Company and Zonolite before becoming employed by the Great Northern Railroad. He was employed by the railroad for many years, working out of Whitefish and later transferring to Spokane, where he was working at the time of his retirement. He returned to Lincoln County, residing in Libby until the time of his death. He had been a life member of the Veterans of Foreign Wars. Survivors include his son, Steve Shiflett, of Palm Beach Garden, Fla.; his friend and companion, Ethel Little of Libby; four brothers, Bill Shiflett and his wife Joanne of Libby, Ed Shiflett and his wife Bonnie of Havre, Dan Shiflett and his wife Edna of Clarkston, Wash., and Jack Shiflett and his wife Shirley of Plattsburg, N.Y.; as well as numerous nieces and nephews. Visitation will be from 9 a.m.-1 p.m. Monday; services will be Monday at 2 p.m. at the Nelson & Vial Funeral Home Chapel, with Ross Koehler officiating. Military rites will be conducted by the Veterans of Foreign Wars.

CALVIN WAYNE SHIFLET, JR.
The Restwood Funeral Home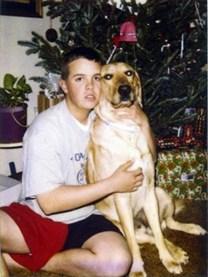 December 2, 1978 - June 4, 2012
Calvin Wayne "Junior" Shiflet Jr., of Clute, Texas, was born December 2, 1978 in Freeport, Texas to Calvin Wayne Shiflet Sr. and Susan Holiman and he died June 4, 2012 at Memorial Herman Hospital in Houston, Texas, at the age of 33, surrounded by many family and friends. Junior has gone on to a much better place, but he will live on within multiple people by helping save their lives by donating his organs. Junior received his GED from Brazoswood High School in 1997. While attending Brazoswood, he was a member of the FFA. He was a member of "The Rock" Church and was baptized and received the Holy Spirit, on July 24, 2011, by Tony Casas of "The Rock" Church. The family will receive friends Friday evening, June 8, 2012 from 5:00 pm until 7:00 pm at Restwood Funeral Home. Funeral services will be held at 10:00 am Saturday, June 9, 2012 at the First Baptist Church, Clute, Texas with Bishop Jeffrey A. Smith officiating and assisted by Ronald Evans, Tony Casas and Lyndon Pettijohn. Pallbearers will be Rowdy Lopez, Deke Lopez, Michael Williams, Cody Williams and Jimmy Clifton. Honorary pallbearers will be Mark Dean (Uncle Bear), David Markwardt (Uncle Dave), Tony Lopez, Ken McGehee, Randy Doss (Uncle Randy), Randy Smith and John Nesmith. A private, family, committal service will be in the Restwood Memorial Park, Clute, Texas. Junior is preceded in death by his maternal grandparents, H. O. & Pat Holiman. He is survived by his paternal grandparents, J. R. & Velma Shiflet; parents, Calvin & Susan Shiflet; sister, Patricia Fernandez and her husband Troy; nephews, Max & Drake Fernandez; numerous aunts, uncles, cousins and extended family.

CANDA LEA SHIFLETT WARE
The Tomblyn Funeral Home - July 13, 2015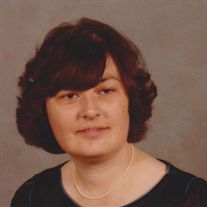 Canda Lea Ware, age 66 years, a former resident of Beverly and a patient in the Elkins Rehabilitation and Care Center, went to be with the Lord on Sunday, July 12, 2015 in the Davis Medical Center. She was born March 2, 1949 at Elkins, a daughter of the late Robert G. Shiflett and Helen Shiflett who resides at Beverly. Also surviving is one son, Robert G. Ware and wife Amy of Beverly, two granddaughters, Alyssa L. Ware and Elizabeth Grace Ware, one sister, Vickie L. Ware and husband Troy. One nephew, Bryan S. Ware and wife Vanessa and one niece, Kristina L. Ardeljan and husband Manuel, four great nephews, Tyler S. Ware, Devin, Jaxson and Andrew Ardeljan and two special cousins, Donna J. Weese and Ella Ruth Montoney. Also preceding her in death were her grandparents, Oscar B. and Nina Curry Shiflett and Ernest and Margaret Weese Harper. Canda was a graduate of Tygart Valley High School with the Class of 1967. She was a life-long member of the Beverly United Methodist Church and the United Methodist Women Circle 1. She was a member of the Beverly Alumni Association, Randolph Chapter No. 74 Order of the Eastern Star and Randolph Rebekah Lodge No. 200 of Beverly. She was actively involved with the Jerry Lewis Muscular Dystrophy Telethon in Elkins for many years. She was an avid bowler and for many years, one of West Virginia University's biggest fans. Friends may call from 6:00 pm until 8:00 pm Tuesday, July 14, 2015 at the Tomblyn Funeral Home in Elkins. A funeral service will be held at 1:00 pm Wednesday, July 15th from the funeral home chapel with Rev David Thompson and Rev. Gary Phillips officiating. Interment will follow in the Beverly Cemetery. Memorial contributions may be made to the Beverly United Methodist Church, PO Box 130, Beverly, WV 26253 in memory of Canda. The Tomblyn Funeral Home of Elkins is in charge of the arrangements for Canda Lea Ware. Condolences may be expressed to the family at www.tomblynfuneralhome.com.

CANDACE R. SHIFFLETT
The Star-News on Nov. 5, 2009
Candace R. Shifflett, 37, of Russtown Road Northwest, Ocean Isle Beach, died Tuesday, Nov. 3, 2009, at Brunswick Community Hospital. Arrangements by Brunswick Funeral Service, Shallotte.

CARL E. SHIFFLETT
The Baltimore, Sun, Baltimore, MD, Fri, Nov. 4, 1983
SHIFFLETT -- On November 2 1983 CARL E., beloved husband of the late Ople Shifflett (nee Mason), loving father of Robert and James Shifflett and Nancy Black. Also survived by seven grandchildren, and brother of Sylvia M. Ziminzky and Madeline L. McDaniel and the late Raymond and Jack Shifflett and Goldie McCusker. The family will receive friends on Thursday from 7 to 9 P.M., and Friday from 3 to 5 and 7 to 9 P.M. at the G. Truman Schwab Funeral Home of Charing Cross. 5151 Baltimore National Pike, where Funeral Services will be held on Saturday at 10 AM. Interment in Cedar Hill Cemetery.

CARL O. SHIFFLETT, JR.
The Daily News Record, Harrisonburg, VA, Fri, Aug. 9, 2013
Mr. Carl O. Shifflett Jr., 87, of Waycross, Ga., died Wednesday morning, Aug. 7, 2013, at his residence in Baptist Village Retirement Communities after an extended illness. He was born April 24, 1926, on a farm in Vienna, Va., to the late Carl O. Shifflett Sr. and N. Gertrude Shifflett. He moved to Elkton, Va., at an early age and was reared on a farm in the Shenandoah Valley. He attended elementary school in Yancey, Va., and high school in McGaheysville, Va., where he graduated as the class valedictorian in 1943. He joined the U.S. Navy in 1944 and was honorably discharged in 1946. Mr. Shifflett married Eleanor Catherine McInturff on Sept. 30, 1945. He then graduated from the University of North Carolina in 1950 with a B.S. in commerce. Mr. Shifflett was employed with Burlington Mills from 1950 to 1956 and then with Sears Roebuck and Co. from 1956 until his retirement in 1986. Upon his retirement, he taught business courses and directed the Economic Development Office for Waycross College. He served as executive director of the United Way of South Georgia from 1995 until 1997, where he received the Georgia State Charities "Leadership Award" and the "Outstanding Leadership Award" for directing the 1996 Olympic Torch Relay program. He was also awarded "Outstanding Georgia Citizen." Mr. Shifflett was a member of the Kiwanis Club of Waycross since 1979, where he served as president, vice president, secretary, membership committee chair, lieutenant governor of the 24th Division, district chair for Mid-Year Governor's Conference and the Kiwanis International accredited representative. He received the George F. Hixson Award, Baynard Knight Cup, the 1993 Governor's Award, KIAR Builders Medallion and Outstanding Kiwanian of the Year in 1981, 1989, 1990, 1996 and 1997. Mr. Shifflett is survived by his wife, Eleanor Catherine McInturff Shifflett, of Waycross; two daughters, Lynn Cadogan and her husband, James, of Florida, and Anna Lee Weaver and her husband, Patrick, of North Carolina; two grandchildren, Kelley Cadogan and his wife, Charity, of Florida and Kimberly Cadogan of Florida; one great-granddaughter, Isabella Cadogan of Florida; a brother, A. Owen Shifflett and his wife, Doris, of Virginia; a sister, Doris E. Chapman of Virginia; five nephews, Gary Shifflett, Keith Shifflett and his wife, Linda, Erik Shifflett, San Pettit and his wife, Wanda, and Ciel Pettit; three nieces, Cynthia Wittig and her husband, Kevin, Cherie Smith and Perian Pettit; and numerous other relatives. A funeral service will be held 11 a.m. Saturday at Grace Episcopal Church in Waycross. A graveside service will be held 11 a.m. Tuesday at Mount Olivet Cemetery in McGaheysville, Va. The family will receive friends Friday from 6 to 8 p.m. at the Miles-Odum Funeral Home in Waycross. Memorial contributions may be made to Grace Episcopal Church, 401 Pendleton St., Waycross, GA 31501, Hospice Satilla, 808 Evergreen Way, Waycross, GA 31501, United Way of South Georgia, 207 Tebeau St., Waycross, GA 31501, or to the Waycross Kiwanis Club, P.O. Box 1224, Waycross, GA 31502. Sympathy may be expressed by signing online at www.milesodumfuneralhome.com .

CARL WESLEY SHIFFLETT
The Gaston Gazette, Gastonia, NC, Jan. 18, 2009
Carl Wesley Shifflett, 65, of Lincolnton, died Jan.16, 2009, at Carolinas Medical Center Lincoln. He was a native of Harrisonburg, Va., and husband of the late Janice Hensley Shifflett. Survivors include his sons, Kevin W. Shifflett of Bessemer City and Wesley E. Shifflett of Harrisonburg, Va. The family will receive friends from 6 until 8 p.m. Monday at McLean Funeral Directors of Gastonia. A graveside service will be held at 2 p.m., Tuesday at Mount Olivet Cemetery, McGaheysville, Va., with the Rev. A. L. Hensley officiating.

CARMENTA SHIFLETT MATHIS
The Valdosta Daily Times, GA, Sun, Dec 31, 2006
Mrs. Carmeta S. Mathis, 72, of Adel died Saturday, Dec. 30, 2006, at her residence. She was born Sept. 22, 1934, in Cook County to the late Bledsoe and Reba Webb Shiflett. Mrs. Mathis lived in Cook County all her life, was a member of New Life Baptist Church and retired as vice president of Adel Banking Co. Mrs. Mathis is survived by her husband, Curtis A. Mathis, one son and daughter-in-law, Ricky and Sylvia Mathis, one sister, Peggy S. Griffin, all of Adel; grandchildren, Jeff and Melissa Oler and Scott and Annie Mathis; and three great grandchildren, Nicklas Oler, Samantha Oler and Kierstan Mathis, all of Hahira. She was preceded in death by her brother, Wilburn Shiflett. Funeral services will be held Monday, Jan. 1, 2007, at 2 p.m. at New Life Baptist Church with the Rev. Stanley Hendricks and the Rev. Harris Whitman officiating. Interment will follow at New Life Cemetery. The family will receive friends today from 6-9 p.m. at Boone-Lipsey Fuenral Home, Hwy. 41 South.

CANEY RUSSELL SHIFFLETT
The Daily Progress, Charlottesville, VA Saturday, Feb. 23, 1991
Caney Russell Shifflett, 77, of Stanardsville died Thursday Feb. 21, 1991, in a Charlottesville hospital. Born Sep. 7, 1913, in Rockingham County, he was a son of the late John Wesley Shifflett and Clemmie Morris Shifflett. He is survived by three sons, William G. Shifflett, Justin W. Shifflett and Glenn D. Shifflett, and four daughters, Edith V. Shifflett, Joyce A. Lawson, Nancy L. Conley and Sharon K. Shifflett, all of Stanardsville; one sister, Shuyler Knight of Free Union, one brother, Floyd Shifflett of Stanardsville; 13 grandchildren; and seven great grandchildren. Funeral services will be conducted at 2 p.m. Sunday in Ryan Funeral Home, Quinque, with interment in the Geer family cemetery. The Rev. C. C. Kurtz will officiate. The family will receive friends from 7-8 p.m. today at the funeral home.

CARL BENJAMIN SHIFFLETT, SR.
The Daily Progress, Charlottesville, VA Oct. 20, 1985
Carl Benjamin Shifflett Sr., 54, of Stanardsville, died Friday in a farm tractor accident in Greene County.   He was born in Greene County, son of the late Hiram Shiflett. He is survived by his mother, Marion Edith Shifflett; his wife, Edith Shifflett, one son, Carl B. Shifflett, Jr. of Stanardsville; one daughter, Beverly Shifflett of Stanardsville; two brothers, Raymond Shifflett of Stanardsville and Frank Shifflett of Bridgewater; four grandchildren.    He was a farmer and a member of the Evergreen Church of the Brethren. Funeral services will be held at 2:30 P.M. Monday at the Ryan Funeral Home in Quinque, with interment in the Stanardsville Cemetery. The Rev. C.C. Kurtz will officiate. The family will receive friends from 7 to 8 P.M. at the funeral home today.

CARL SHIFFLETTE
The Washington Post, Washington, DC, Jan. 6, 2008
Of Prince Frederick, MD, died on January 5, 2008. Born to Carl and Agnes Shifflette, June 1940, Washington, DC. He is survived by his loving wife of 39 years Mary Shifflette; two daughters and one son. A brother and sister also survive. Viewings will be held from 3 to 5 and 7 to 9 p.m. on Tuesday, January 8 at St. John Vianney Catholic Church in Prince Frederick, MD. Funeral Mass will be held at 11 a.m. on Wednesday, January 9. Burial services will he held at the church cemetery.

CARL E. SHIFFLETTE JR.
The Southern Maryland Newspapers, Fri, Jan. 11, 2008
Carl E. Shifflette Jr., 68, of Prince Frederick died Jan. 5, 2008, at Calvert Memorial Hospital. He had cancer and had Multiple Sclerosis since 1981. He was born June 6, 1940, in Washington, D.C., to Carl and Agnes Shifflette. He retired from General Services Administration. He and his wife Mary Shifflette then started Carl's Bottles and later Carl & Mary's Bottles and Gifts, which specialized in firefighter gifts. Sign of the Times was their business for 14 years located in Barstow. It earned the 2001 Chamber of Commerce Small Business of the Year award. This business they thoroughly enjoyed because of the many county customers they had that became their friends. He was a member of the Elks, Knights of Columbus and the Multiple Sclerosis Self-Help Group of Calvert County, and a long time member of the St. John Vianney Catholic Church congregation, and an honorary member of the Prince Frederick Volunteer Rescue Squad. He is survived by his wife and life partner, Mary Shifflette of Prince Frederick; two daughters, Kellie Liming of Spotsylvania, Va., Andrea Vrooman of King George, Va.; son, Donald; five grandchildren; one great-grandchild; sister, Dolores Gibbs of Huntingtown; and brother, Jack, of Lewes, Del. Viewing was Jan. 8 at St. John Vianney Catholic Church in Prince Frederick. The funeral mass was held Jan. 9. Interment was at the church cemetery. Pallbearers were Henry Guyther, Joseph DellaCamera, Steve Vrooman, Dave Chadwick, Briane Pedone and Clarke Rawlings. Memorial contributions can be made to Prince Frederick Volunteer Rescue Squad, P.O. Box 346, Prince Frederick, MD 20678. Funeral arrangements were provided by Rausch Funeral Home in Port Republic.

CARL EDWARD "JACK" SHIFFLETT
The Daily Progress, Charlottesville, VA April 24, 1979
Carl Edward "Jack" Shifflett, 33, of 708 Levy Ave., died Monday in a local hospital. He was born in Albemarle County son of the late Mittie Ann Shifflett. Surviving are his stepfather, Dolphus May Shifflett of Earlysville; two brothers, Harlan Franklin Shifflett of Orlando, Fla. and Elvin Shifflett of Newport News; two sisters, Elizabeth Ann Gentry and Phyllis Loraine Knight of Charlottesville. Funeral will be 2:30 p.m. Friday at Evergreen Church of the Bretheren. The Rev. C.C. Kurtz will officiate. Burial will be in Evergreen Church of the Brethren cemetery. Friends may call at 708 Levy Ave. until noon Friday. Hill & Wood Funeral Home is in charge of arrangements.

CARL EPPERT SHIFLETT
The Daily Progress, Charlottesville, VA June 8, 1990

Carl Eppert Shiflett, 70, of Rt. 2., Crozet, died Wednesday, June 6, 1990, while working in the hay field.   Born in Albemarle County on Feb. 14, 1920, he was the son of the late George E. and Hazel Garrison Shiflett.   Mr. Shiflett was retired from Acme Visible with 32 yrs. of service. Surviving are his wife of 38 yrs., Louise Walton Shiflett of the residence; two daughters, Judith S. Herring of Charlottesville, Kathy S. Fortnot of Norfolk; two sons, Roger Lee Shiflett of California, William Monty Shiflett of Waynesboro, two devoted sons-in-law, Carroll Herring and Paul Fortnot; two beloved grandsons, Todd and Troy Herring; two brothers, Albert C. "Buck" Shiflett of Ivy, Hobart E. Shiflett of Montfair; four sisters, Pauline Lucas of Sparrows Point, Md., Irene Sprouse of Crozet, Mary Vernon of Dyke, Nadine Shiflett of Charlottesville and a number of nieces and nephews. A funeral service will be conducted 11 a.m. Saturday in the Teague Chapel by the Rev. Craig Barbour. Interment will follow at Rockgate Cemetery. The family will receive friends from 7 to 8 this evening at the funeral home.

CARL FREDERICK SHIFFLETTE SR.
The Orlando Sentinel, Orlando, FL, Dec. 19, 1991
CARL FREDERICK SHIFFLETTE SR., 66, 3906 Merryweather Drive, Orlando, died Tuesday, Dec. 17. He worked in quality control for the space industry. Born in Earlville, Ill., he moved to Central Florida in 1976. He was a retired Marine Corps captain. Survivors: wife, Ida Marie; sons, Carl Jr., Fayetteville, N.C., Warren, Vancouver, Wash., John, Melbourne, Wesley, Dahlgren, Va.; daughters, Jacqueline Allen, Austin, Texas, Shannon Washuta, Clermont, Janice Wood, Orlando; sister, Ruby Shaw, Oswego, Ill.; 13 grandchildren. Pine Castle Memorial Chapel, Orlando.

CARL O. SHIFFLETT
The Daily News Record, Harrisonburg, VA, Thu, Apr. 13, 1978
ELKTON - Carl O. Shifflett, 76, of Rt. 2, Elkton died Wednesday at his home. Mr. Shifflett was born Jan. 5, 1902 at Rt. 2, Elkton and was a son of the late William C. Shifflett and Florence Mowbray Shifflett Schevein. He was a trustee of St. Stephen the Good Shepherd Episcopal Church. Surviving are his wife, Gertrude Shifflett; a daughter, Doris E. Chapman of Vienna; two sons, Carl 0. Shifflett Jr. of Bainbridge, Ga. and A. Owen Shifflett of Harrisonburg; 10 grandchildren, and two great-grandchildren. The funeral will be conducted 3 p.m. Friday at St. Stephen the Good Shepherd Church by the Rev. Richard Sander and the Rev. W. T. Waterhouse. Burial will be in Mt. Olivet Cemetery at McGaheysville. The body is at the Brill Funeral Home.

CARL PRESTON SHIFLETT
The Cedartown Standard, Cedartown, GA, Thu, Feb. 2, 1989
Carl Preston Shiflett, 93, Rockmart, died Saturday, January 28. Mr. Shifflett was born April 16, 1895 in Polk County. He was a member of the Piedmont Avenue Baptist Church. Surviving are three sons, Hubert Shiflett, Rome; Willard Shiflett, Lindale; Ray Shiflett, Rockmart; three daughters, Frances Adams, Rome; Helen Sanford, Rome; Betty Kelley, New Smyrna Beach, Fla.; one brother, Roy Shiflett, Tampa. Twenty grandchildren, 39 great-grandchildren and four great-great-grandchildren also survive. Funeral services were held Monday, Jan 30, at 2 p. m. in the chapel of the Freeman Harris Funeral Home with the Rev. Frank Sharp officiating. Interment followed in the Pleasant Hope Cemetery. Serving as pallbearers were Junior Kelley, Jimmy and David Shiflett, Tim Adams, Ricky Atkins, Todd Odom, and James Wells. The Freeman Harris Funeral Home of Rockmart had charge of arrangements.

CARL R. SHIFFLET
The York Daily Record, PA, Fri, Jun. 27, 1997
Retired maintenance man
SHILOH- Carl R. Shifflet, 69, of Shiloh, died at 1:23 a.m. Wednesday [Jun. 25, 1997] at Memorial Hospital. He was the companion of Carol Rosengrant. The service will be private at the convenience of the family. The Workinger-Semmel Funeral Home Inc., 849 E. Market St., York, is in charge of arrangements. Mr. Shifflet was born July 7, 1927, in York. He was the son of the late Albert and Minnie (Cashe) Shifflet. He retired from Holiday Inn, West Manchester Mall, where he was a maintenance man. He was a U.S. Army veteran of World War II, a member of White Rose Veterans of Foreign Wars Post 556, Thirteenth Ward Political Club and Victory Athletic Association. Mr. Shifflet also is survived by five foster children; 10 foster grandchildren; two brothers, Norman Shifflet and Robert Shifflet, both of York; and four sisters, Myrtle Shifflet, Mildred Winter, Margaret Anevine and Betty Grove, all of York. Memorial contributions may be made to American Cancer Society, 924-N Colonial Ave., York 17403.

CARL RUSSELL SHIFFLET
Carl Russell Shifflet, age 77, of Lake, died on November 19, 2000, t his home. Carl was born on January 7, 1923, in Pomeroy, Ohio, the son of Era and Nellie Shifflet. Carl was united in marriage to Marguerite Routley in November 1941. She preceded Carl in death in 1974. He then married Louise Karpinski on April 26, 1980. in Farwell. His children, Eric Shifflet of Mt. Rose, and Sandra and Terry Hartrove of Durand. survive Carl. Also surviving are five grandchildren and four great-grandchildren: step children Pat McIntyre of Saginaw, Elaine and Joseph Pintar of Vassar, and Pam Yenglin of Saginaw; seven step grandchildren and four step great-grandchildren; and many other relatives and friends. Cremation has taken place and the Coker Funeral Home of Farwell handled arrangements. Note: Marguerite's death listed as 1974 is a mistake. It was 1979

CARL TURNER SHIFFLETT
The Daily Progress, Charlottesville, VA, Sun, Feb. 28, 2016
Carl Turner "Buddy" Shifflett, 78, of Rochelle, died peacefully Friday, February 26, 2016, at the Gordon House in Gordonsville surrounded by his family. Born June 26, 1937 in Rochelle , he was the son of the late Ira Turner and Ruby Davis Shifflette. He was also preceded in death by his wife, Anna Taylor Shifflett; two brothers, and two sisters. Buddy was known by all as the Mayor of Rochelle and was a member of Rochelle Christian Church. Buddy is survived by one daughter, Carolyn S. Powell and husband, Steve of Troy; one son, Carl T. "C.T." Shifflett and fiancee', Nana of Jackson Georgia; five grandchildren, Willie, Dustin, Matthew, Mason, and Megan, and two great-grandchildren. Funeral services will be at 11 a.m., Monday, February 29, 2016, at the Rochelle Christian Church with inturnment in the church cemetery. Pastor Jeff Shifflett will officiate. The family will receive friends at the Preddy Funeral Home, Orange on Sunday, February 28, 2016, from 4 until 6 p.m. The family would like to thank the staff at the Gordon House for the love and care they provided Buddy and requests that in lieu of flowers donations be made in his name to the charity of your choice. Preddy Funeral Home of Orange is assisting the family.

CARL W. SHIFFLETT
The Daily Progress, Charlottesville, VA April 9, 1990
Carl W. Shifflett, 58, of Mountain View Trailer Court departed this life Friday, April 6, 1990, at his residence. He was born in Charlottesville on Oct. 26, 1931, and was the son of the late George A. and Bertha M. Shifflett. Mr. Shifflett was a veteran of the Korean Conflict and was a member of the Charlottesville Moose Lodge 1024. He was a roofer by trade. Surviving are two daughters, Carla Sue and Tina Renee Shifflett, both of Charlottesville, and their mother, Annie P. Harper, and a granddaughter, Kristin Falon Shifflett, both of Charlottesville, a sister, Ethel M. Gibson of Charlottesville; two brother, George M. Shifflett of Annapolis, Md., and Stuart A. Shifflett of Jacksonville, Ark.; several nieces and nephews and eight stepchildren. He was preceded in death by a brother, T. Randolph Shifflett. A funeral service will be conducted 3 p.m. today in the Teague Chapel with the Rev. W. David Bailey officiating. Interment will follow at Riverview Cemetery. Memorials are suggested to the American Cancer Society, 175 S. Pantops Drive, Charlottesville 22901.

CARL W. SHIFFLETT
The Evening News Harrisonburg, PA, Dec. 27 1991
Carl W. Shifflett, 77, of Frey Village Retirement Center, Middletown, formerly of Palmyra, died yesterday in Community General Osteopathic Hospital. He was a retired contractor. Surviving are his wife, Beulah E. Hitz Shifflett of Palmyra; eight sons, Ronald C., Donald N., Robert A., James E., Barry L. and Ricky G., all of Palmyra, Roy E. of Annville and Mark D. of Cleona; four daughters, Gladys M. Watson, Marilyn Kay Brightbill and Darlene F. Kreider, all of Palmyra, and Mildred I. Zimmerman of Harrisburg; five brothers, George D. and Edward W., both of Hershey RD 1, A. Lunzie of Palmyra, Otto W. of Harrisburg and Kenneth E. of Frederick, Md.; four sisters, Pearl B. Coleman of Arlington, Va., Nettie B. Sullivan of Hershey, Beulah M. Herring of Leon, Va., and Edna M. Parrell of Middletown; 14 grandchildren; and four great-grandchildren. Services will be held at 11 a.m. Monday in Trefz and Bowser Funeral Home, Hummelstown. Burial will be in Hanoverdale Cemetery. Viewing will be from 7 to 9 p.m. Sunday at the funeral home. Memorial contributions may be made to Bethesda Mission, 611 Reily St., Harrisburg 17102, or the Lebanon Rescue Mission, Sixth and Elm streets, Lebanon 17942.

CARLETON H. SHIFFLET
The Stewart Library, Grinnell, Iowa Obituary database
Carl Shifflet Laid to Rest
Carleton H. Shifflet, 71, passed away at his home south of Deep River Sunday morning, Oct. 9.[1966] He had been in failing health for some time. He was born Jan. 25, 1895, near Delta, the son of Edward W. and Louetta McNabb Shifflet, near delta. He farmed all of his life. On May 17, 1929, he married Katherine McGimsey. He is survived by his wife and twin daughters, Mrs. Keith (Caroleen) Cogley of Colfax, and Mrs. Joe (Kathleen) Wright of Monticello, and six grandchildren. Services were Tuesday, Oct. 11 at 2 p.m. at the Deep River Methodist church, with the Rev. Robert Gamble officiating. Burial was in Sixteen cemetery south of Deep River, under the direction of Harden Funeral Home of What Cheer. Mr. Shifflet was a member of the Thornburg Methodist church. Casket bearers were Warren Fisch, Charles Seaton, Arthur Merck, Donald Armstrong, Leslie Clark and Floyd Tish. Keith Stahl was soloist and Mrs. Lyle Cole organist.

CARLOS BERTRAM SHIFFLETT
The Daily News Record, Harrisonburg, VA, Fri, Apr. 8, 2005
Carlos Bertram Shifflett, age 47, of Warfordsburg, PA, formerly of Berkeley Springs, WV, died on Wednesday, April 6, 2005 from injuries in an automobile accident in Brush Creek Township, Fulton County, PA. Born December 8, 1957 at Fort Huachuca, AZ, he was the son of Carlos Winston Shifflett, Martinsburg, WV and the late Margie Jane Gibson Shifflett. He was a member of the Berkeley Springs Seventh-day Adventist Church, Berkeley Springs, WV. He attended public schools in Elkton, VA and also attended Woodrow Wilson Tech at Fishersville, VA. He worked as a laborer at Quebecor Printing in Martinsburg, WV. In addition to his father, he is survived by his wife, Paula Margaret Fuchs Shifflett, Warfordsburg, PA, his stepmother, Viola May "Bea" Leonard, Martinsburg, WV, one daughter, Tracy Marie Shifflett, VA, two stepchildren, Jack Fesinstine and Robin Fitzwater, both of east Stroudsburg, PA, two sisters, Joann Collins, Pickens, SC, Linda Jane Lam, Elkton, VA, sister-in-law, Claire Hernandez, Brooklyn, NY, six step-grandchildren and five nieces and nephews. Funeral services will be conducted at 2:00 p.m. on Sunday, April 10, 2005 at Berkeley Springs Seventh-day Adventist Church, 3606 Valley Road, Berkeley Springs, WV with Pastor Hal Butman officiating. Interment will be private. In lieu of flowers, memorial contributions may be made to Berkeley Springs Seventh-day Adventist Academy, 3606 Valley Road, Berkeley Springs, WV 25411.

CARLOS WINSTON SHIFFLETT
Unknown Newspaper
Carlos Winston Shifflett, 77, of Martinsburg, died Wednesday, Aug. 12, 2009, at his daughter's residence in Pickens, S.C. Born Oct. 1, 1931, in Elkton, Va., he was the son of the late Bertram W. Shifflett and Ora Eppard Shifflett. He was a staff sergeant retired from the U.S. Army and member and past commander of the DAV. He is survived by two stepsons, Daniel L. Leonard and fiance, Chawn Hoffman, of Inwood, and Glen E. Leonard and wife, Marie, of Shanghai; three daughters, Joanne Collins and husband, Junior, of Pickens, Linda Lam and husband, Scotty, of Elkton, Va., and Tina Shifflett; two stepdaughters, Cindy J. Schoppert and Carol L. Fesinstine; several grandchildren and great-grandchildren; two brothers, Garland Shifflett, of Colorado, and Ray Shifflett, of Virginia; and one sister, Anita Harring, of Virginia. In addition to his parents, he was preceded in death by his wives, Margie Shifflett Clayton and Elsie Jane Shifflett; and one son, Carlos B. "Skeeter" Shifflett. He was also preceded in death by his long-time companion, Viola Leonard. Funeral services will be held at 11 a.m. Monday, Aug. 17, 2009, at Brown Funeral Home with the Rev. William C. Crowe officiating. Military graveside service will be at Pleasant View Memory Gardens. The family will receive friends from 6 to 8 p.m. Sunday at the funeral home. See obituary at www.BrownFuneralHomesWV.com.

CARLTON MORRIS SHIFFLETT
The Daily Progress, Charlottesville, VA, Sat, Aug. 9, 2014
Carlton "Bunky" Morris Shifflett of Charlottesville, Virginia, died at his residence on Wednesday, August 6, 2014. He was born on May 29, 1949, in Charlottesville, the son of the late Kelly Carlton and Alberta Morris Shifflett. He was also predeceased by a sister, Joan Diane; and a brother, Ken. He is survived by a daughter, Becky Epaminondas; a son, Sam Marshall; granddaughter, Katelynn; and companion Marlene Lamb; two brothers, James Shifflett and his wife, Shelby, Gerald Shifflett and his wife, Linda; three sisters, Becky Marshall and husband, Tony, Carol Gardner and Sharon Helt and husband, Bob; and many nieces, nephews and friends. In lieu of flowers, the family suggests that memorial contributions be made to family members for burial expenses at P.O. Box 662, Earlysville, VA 22936. A funeral service will be held 2 p.m. Saturday, August 9, 2014, at Gentry Methodist Church, 2565 Boonesville Road, Dyke, Virginia. Interment will follow in the church cemetery. Anderson Funeral Home is in charge of arrangements. Andersonfuneralservice@gmail.com

CAROL D. SHIFFLETT
The Washington Post, DC, Thurs, Dec. 25, 2003
On Tuesday, December 23, 2003. Beloved husband of Elizabeth M. Shifflett; father of Dorothy (Ron) Chrismer and Dean (Paula) Shifflett; brother of William Shifflett, Winifred Daves, Opal Mitchell, Margie Schinner, Sue Long and the late Norwood and Ronald Shifflett; grandfather of Jeffrey Chrismer and Wesley Shifflett. Relatives and friends may call at BORGWARDT FUNERAL HOME, 4400 Powder Mill Rd., Beltsville, MD, Friday, 2 to 4 and 7 to 9 p.m. where service will be held Saturday, December 27, at 1 p.m. Interment Greenbelt City Cemetery. Memorial contributions may be made to Hospice of Prince Georges County, 11700 Beltsville Dr., Suite 100, Beltsville, MD 20705.

CAROLYN LENORA SHIFFLETT
The Fort-Bend Herald, TX, Sat, Feb. 3, 2018
Carolyn Lenora Shifflett, 66, of Damon, Texas, born May 16, 1951 to Pete and Bertha Shifflett, passed from this life Thursday, February 1, 2018. All who knew her, knew she was a loving and beautiful woman. Her heart and love for kids led her to become a childrens' pastor, mentor, and community children's activist. Many times she cooked breakfast for the community children in need. With the help of others she also provided school supplies and Christmas presents for local children who may have gone without otherwise. Her heart was larger than life and will be forever remembered by the countless lives it impacted. She is preceded in death by parents, Pete and Bertha Shifflett, brother, Donald Stout, and nephew, James Randall Scruggs. She is survived by sisters, Yvonne Bishop, Linda Cantu, brother in law, Jimmy Bishop, and 3 generations of nieces and nephews who were her focal point in life. A celebration of life will be held Tuesday, February 6 at 2 pm at Baker Funeral Home in West Columbia with interment immediately following at Yelderman Cemetery in Damon,Texas. Arrangements are by Baker Funeral Home 634 S Columbia Dr West Columbia Texas Online condolences may be made by visiting our website at www.bakerfuneralhome.net.

CAROL [SHIFFLET] MACFARLENE
Carol Macfarlane passed away at her residence on Wednesday, February 11th at the age of 72 years with her family at her side. Carol and her loving husband, William "Bill" Macfarlane whom she married 52 years ago, settled in San Benito County in 1984 at the Ridgemark Golf & Country Club. Besides being a loving wife and devoted mother, Carol was a Banker for Bank Of America both in Gilroy and San Juan Bautista for a period of 14 years. She had been an active member of Immaculate Conception Church before her health prevented her from doing so. Besides her husband Bill, Carol is survived by her children and their spouses Michael and Stacey Macfarlane of Antioch, Thomas and Jill Macfarlane of Hollister, Joseph and Gina Macfarlane of Folsom, and James and Karen Macfarlane of San Jose; her grandchildren Lindsay, Courtney, Haley, James Buck, Cole, Jacob, Jessica, Rachel, and Ryan Macfarlane; her brother and sister-in-law Stanley and Patricia Shifflet of Baja, Mexico and many nieces and nephews. Friends are invited to attend a Mass of The Resurrection on Wednesday, February 18th at 11:00 A.M. at the Immaculate Conception Church 7290 Airline Highway, Tres Pinos. Private inurnment and burial will take place at San Joaquin National Cemetery, Santa Nella, CA. Memorial donations are preferred to the Cancer Society or Immaculate Conception Church c/o Grunnagle Ament Nelson Funeral Home 870 San Benito St., Hollister 95023 Visit: www.grunnagle.com for condolences.

CAROLE MARGARET SHIFFLETT
The Daily Progress, Charlottesville, VA, Fri, Dec. 29, 2006
Carole Margaret Shifflett, 64, entered into eternal life on December 26, 2006, at her home surrounded by her loving family. She was born on February 13, 1942, to the late Martin J. Laverty Sr. and Doris M. Laverty. She was also preceded in death by her brother, William M. Laverty; and her nephew, Robert M. Laverty. Carole resided in the Free Union- Mission Home area for 31 years. She leaves to cherish loving memories, her husband, Alvin; daughters, Catherine Bub of Scottsville, Dawn Chisholm and her husband, Jeffrey, of Earlysville, and Allison Morris and her husband, Nelson, also of Earlysville; a brother, Martin J. Laverty Jr. and his wife, Wanda, of Earlysville. Mom also shared a very special love with her six grandsons and four granddaughters. She also leaves behind two nieces and two nephews. The family wishes to express heartfelt thanks to Carole's very special friends and neighbors. Also, special thanks to three wonderful friends of many years, Karen A. Chisholm of Free Union, Theresa Stong of Charlottesville and Terry Pluta of New Jersey. Carole was a member of the Holy Comforter Catholic Church and served as Minister of the Eucharist and Sacristan for 14 years. Carole also volunteered as Treasurer of the Good Shepherd of the Hills Episcopal Church for many years. As a Homemaker, mom had many talents including creating and tending to her beautiful flower and rock gardens. She enjoyed decorating, cooking, and spending time with friends and family. She also had a special love for animals, especially her dog, Molly. Pallbearers are four of her grandsons, Guthrie and Jacobie Morris, Rory and Cody Chisholm, and also special friends, David Chisholm, Marshall Armentrout, Allen Hoover and Earl Armentrout. In lieu of flowers, memorial contributions may be made to Holy Comforter Catholic Church, 208 E. Jefferson St., Charlottesville, VA 22902 or to Hospice of the Piedmont, 2200 Old Ivy Road, Suite 2, Charlottesville, VA 22903. A Mass of the Resurrection will be held at 11 a.m. Friday, December 29, 2006 at Holy Comforter Catholic Church, with Father Dennis McAuliffe officiating. Interment will follow in the Chestnut Grove Baptist Church Cemetery. Friends may sign the guest book at www.hillandwood.com

CAROLYN SHIFLETT BLAIR
The West Polk Press, GA, Wed, Aug. 29, 1984
Mrs. Blair Rites Aug. 24
Mrs., Carolyn Shiflett Blair, 50, Cedartown, died Wednesday, Aug. 22, in a Rome hospital. Mrs. Blair was born Oct. 2, 1933, in Polk County. She was a member of Oak Grove Baptist Church. Survivors include her mother, Martha L. Shiflett, Cedartown; two daughters, Pam Barry, Rock Run, Ala., and Martha Carroll, Rockmart; one son, William Blair, Rockmart; two sisters, Frances Hicks and Jean Davenport, both of Cedartown; two brothers, Charles Shiflett and Seals Shiflett, both of Cedartown, and seven grandchildren. Funeral services were held Friday, Aug. 24, in Oak Grove Baptist Church. The Rev. Jerry Trawick officiated. Interment followed in the church cemetery. Gammage Funeral Home had charge of arrangements.

CAROLYN SHIFLET ROGERS
The Citizen Times, Asheville, Buncombe Co., NC, Nov. 9, 2009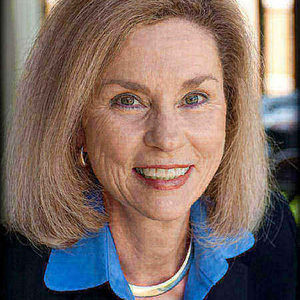 Asheville, Carolyn Shiflet Rogers, age 55, of Ellicott Lane, died on November 8, 2009. She was born in Greenville, SC, was a long-time resident of Haywood County, and had resided in Asheville since 1998. She was the daughter of Nancy Boone Powell of Asheville and the late Walker Shiflet. She was preceded in death by her husband, Dr. Ted Rogers, who died in 1994, and a stepfather, Dr. William Powell. Carolyn was a 1972 graduate of Pisgah High School and attended Saint Mary's College in Raleigh and Western Carolina University. At WCU she earned credentials in education and business. She was a Certified Public Accountant and a Certified Financial Planner. During her life she taught kindergarten, spent a period dedicated to her home and children, provided accounting services, and at the time of her death was founder and principal of Piper Financial (www.piperplanning.com), specializing in financial planning for single, divorced, and widowed women. A licensed pilot who regularly volunteered at the annual Oskosh AirVenture Air Show in Wisconsin, Carolyn and her late husband, Ted, once set an official speed record flying from Asheville to Oshkosh. Carolyn was a current member and treasurer of Land of Sky Toastmasters Club, a past volunteer with REACH of Haywood County, and active in her church, Central United Methodist of Asheville. In addition to her mother, she is survived by her son and daughter, Zachary Ted Rogers, and Piper Lyn Rogers, both of the home; a stepdaughter, Julia Rogers Clark and her husband, Martin, of Chapel Hill; and a sister, Jane S. Farmer, and her husband, Doug, of Canton, and Jane's three children, Jennifer Brown of Raleigh, James (Jay) Woody of Charlotte, and Jeffrey Woody of Cary. A memorial service will be held at 11:00 a.m. on Wednesday, November 11, 2009 at Central United Methodist Church of Asheville with Reverend Dr. Robert M. Blackburn, Jr. officiating. The family will receive friends following the service in the church fellowship hall. Memorials may be made to Central United Methodist Church of Asheville, 27 Church Street, Asheville, NC 28801, and/or to support pancreatic cancer research through The Lustgarten Foundation, 1111 Stewart Avenue, Bethpage, NY 11714, also on-line at www.lustgarten.org. Wells Funeral Homes & Cremation Services of Waynesville is in charge of arrangements. For those who desire, an online memorial register is available at Obituaries at www.wellsfuneralhome.com

CAROLYN ANN CASADY SHIFFLETT
The Daily News Record, Harrisonburg, VA, Wed, Mar. 30, 2011
Carolyn Ann Casady Shifflett, 63, of Elkton, died March 29, 2011, at her home. Mrs. Shifflett was born June 3, 1947, in Augusta County, and was a daughter of Zula Reeves Casady of Sangersville, and the late Norman E. Casady. She was a caregiver, baby-sitting in her home, and was previously employed at Marvel and Wrangler. She had been active in the Natural Chimneys Jousting Club and enjoyed camping and spending time with her children and husband. On Jan. 18, 1969, she married Roger Lee Shifflett Sr., who survives. In addition to her mother and husband, she is survived by sons, Roger L. Shifflett Jr. and wife, Angie, of Harrisonburg, Ronnie L. Shifflett and wife, Mandy, of Grottoes; brothers, Eddie Casady and wife, Jean, Dickie Casady and wife, Susie, all of Parnassas; a sister, Rhonda Casady of Sangersville; grandchildren, Tristin, Dillan and Autumn Shifflett; her special dog, "Buster." Besides her father, she was preceded in death by a brother, Carl Casady. Pastor Wayne Wright will conduct the funeral service 11 a.m. Friday, April 1, 2011, at the Kyger Funeral Home Chapel in Elkton. Burial will follow in the Elk Run Cemetery in Elkton. The family will receive friends Thursday from 7 to 8 p.m. at the funeral home. Friends may also call at the Shifflett home at any time. Online condolences may be sent to the Shifflett family by visiting www.kygers.com.

CAROLYN ANN TODD SHIFLET
The Greenville News, Greenville, SC Mar 3, 2001
IVA - Carolyn Ann Shiflet, 45, of 548 Charles Reed Road, died Monday, Feb. 26, 2001, at Anderson Area Medical Center. Born in Anderson , she was a daughter of J. R. and Hazel Sentell Todd of Anderson. She was a homemaker. Member: Riverside Baptist Church. Survivors: Husband, Mack Shiflet; and brothers, Robert, Ronnie and Jesse Todd, all of Anderson. Service: 11 a.m. today at The McDougald Funeral Chapel, with the Rev. Allen Paris officiating. Burial: Forest Lawn Memorial Park. Family: Respective homes.

CAROLYN D. SHIFFLETT GRAVES
The Washington Post, Washington DC, Jan. 18, 2005
On Sunday, January 16, 2005. Beloved wife of the late George D. Graves, Sr.; mother of George Jr., Thomas, Greg and Carolyn Ann Graves. Survived by four brothers, Lewis, Emory, Arthur and Wayne Shifflett; 14 grandchildren and one great-grandson. Family will receive friends at Groveton Baptist Church, 6511 Richmond Hwy., Alexandria, VA on Wednesday, January 19, 2005 from 11 a.m. until time of service at 12 Noon. Interment Mt. Comfort Cemetery.

CAROLYN E. SHIFLETT
The Mobile Register, Mobile, AL, Sep. 1, 2005
Carolyn E. Shiflett, 81, died Tuesday, Aug. 30, 2005. She was a native of Frisco City and a resident of Seminole. She is survived by a daughter, Linda Golson of Seminole; three sisters, Betty Pardue of Loxley, Martha Renstrom of Minnesota and Zelma Knight of Seminole; three brothers, Alan Faircloth and Gene Faircloth, both of Mobile, and Jerry Faircloth of Daytona Beach, Fla.; four grandchildren, three great-grandchildren and five great-great-grandchildren. Funeral services will be held at 2 p.m. Friday at Mack Funeral Home in Robertsdale, with cremation to follow. A visitation be held from 1 to 2 p.m. Friday before the service at the funeral home. Arrangements are by Mack Funeral Home and Crematory.
See Husband Norman's Obit

CAROLYN J. [SHIFFLETT] HUGGINS
The Citizen, Fayetteville, GA, Thu, Nov. 29, 2007
Carolyn J. Huggins, 55, Newnan, died Nov. 23, 2007. She was preceded in death by her mother, Mary Nell Shiflett, and a daughter, Danette Huggins Root. She was a member of the Trinity Fellowship Church, Sharpsburg, where she served as a Lay Minister for Servanthood Ministries. Services were at Trinity Fellowship Church with Pastor Mark Anthony and the Rev. Tammy Melton officiating. Interment was at Oak Hill Cemetery, Newnan. Survivors include her husband, Danny E. Huggins, Newnan; sons, Jason E. Huggins, and Michael Jared Huggins, Newnan; a daughter, Angie Brewer, Newnan; six grandchildren; father, C. J. Shiflett, Opelika, Ala.; a brother, Glenn Shiflett, Roanoke, Ala.; and sisters, Brenda Joyce Pope, Hogansville, and Donna Gale Johnson, Opelika, Ala. Carmichael-Hemperley Funeral Home, Peachtree City, was in charge. NOTE: Carolyn was born Mar. 22, 1952

CAROLYN JEAN HARLOW
The Daily Progress, Charlottesville, VA, Thu, Sep. 6, 2007
Carolyn Jean Harlow of Orlando, passed away Friday, August 31, 2007, with her family at her side. Born November 14, 1941, in Charlottesville, Virginia, she was the daughter of the late James W. Shifflett and Mary A. Hughes. She is survived by her devoted husband of 51 years, Sidney V. Harlow; three children, Mitchell Harlow and his wife, Bonnie, Bobbi Scott and her husband, Robert, Glenn Harlow and his wife, Barbie, all of Orlando; eight grandchildren and 10 great-grandchildren; sisters Joyce Morris of Crozet, Virginia, Janice Morris of Dyke, Virginia; and a brother, James W. Shifflett of Stanardsville, Virginia. Carolyn never met a stranger she did not like and will be greatly missed by all who knew and loved her. Memorial services were held 1 p.m. Tuesday, September 4, 2007, at Newcomer Family Funeral Home, 895 S. Goldenrod Road, Orlando, FL 407-277-4227. In lieu of flowers, donations may be made in Carolyn Harlow's name to Florida Hospital Cancer Institute, Orlando, Florida. To leave a special message for the family online, please visit www.NewcomerFamily.com

CAROLY LEE SHIFFLETT
The Daily Progress, Charlottesville, VA, Sun, Dec. 27, 2015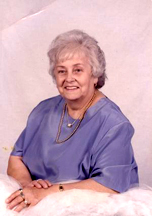 Carolyn Lee Shifflett, 71, of Charlottesville, Va., passed away on Thursday, December 24, 2015 at her home. She was born on December 24, 1944 to the late Nelson Lawrence and Betty Catlett Napier. She was the beloved wife of Ralph E. Shifflett Sr. for 28 years. Carolyn was always devoted to God above all else. She loved reading and staying in the Word, and had very diverse skills, whether it was crafts, painting, ceramics, jewelry, or anything to do with using her hands. She had a passion for learning new things so she could help others. She is survived by her daughter, Shirley and husband, David McClary; four step children, Bernice, Junior, Wayne, and Diane; three grandchildren, Ange and husband, Brad, Traci, and Philip and fiancé, Brittney; four great-grandchildren, Caleb, McKenzie, Taylor, and Dallas; two special friends, Ella and Dot; and too many friends to count. A funeral service will be conducted on Sunday, December 27, 2015 at Southside Church of God at 3 p.m. The family will receive friends at the church between 2 and 3.A special thanks for the nurses and Dr. Klecan, who cared for her, Carolyn's family asks that memorial contributions can be made in her name to Hospice of the Piedmont, 675 Peter Jefferson Pkwy., #300, Charlottesville, VA 22911 www.hopva.org

CAROLYN PATRICIA SHIFFLET
The Daily Progress, Charlottesville, VA, Thu, Feb. 9, 2012
Carolyn Patricia Shifflett, 57, of Charlottesville, passed away on Saturday, February 4, 2012, at Martha Jefferson Hospital. Carolyn was born on January 21, 1955, the daughter of the late Harry Lee Shifflett and Audrey M. Shifflett Lamb. In addition to her parents, she was also preceded in death by her paternal grandparents, Newman and Ella B. Shifflett. Carolyn is survived by her two daughters, Ashley and Amy Gentry; and a granddaughter, Madilyn Stevens, all of Charlottesville; and her very good friend, James Morris, who she thought of as the son she never had and his wife, Courtney, of Fredericksburg. In addition, she is survived by her uncle, Clarence W. Shifflett Sr. of Stanardsville; her aunt, Mary Alice Garrett of Falls Church; and numerous cousins and friends. She was especially close to two of her cousins, Georgia Anne Garrett of Falls Church and Cindy Shifflett of Stanardsville. Carolyn is also survived by her beloved cat, "Allie". Carolyn was baptized and confirmed in the Episcopal Church at an early age. During Carolyn's working career she held a variety of positions including owning her own business until her health forced her into retirement. Carolyn, even in poor health, never complained and remained a caring person. For the last seven month she has resided in Stanardsville as a caregiver for her father's cousin, Dallas C. Shifflett. Dallas became very fond of Carolyn and she will also have a special place IN Dallas' heart. While residing there, Carolyn also won the hearts of two young "men", Nicolas and Triston. In retirement, Carolyn enjoyed her time shopping, dining out, being with family and friends, crocheting, working puzzles, puzzle books, playing cards and "discussing the old days" with anyone that listened. Above all, her greatest joy was Madilyn, "the apple of her eye" and being "Grandma". A funeral service will be held 1:30 p.m. Friday, February 10, 2012, at the Ryan Funeral Home, 12819 Spotswood Trail, Ruckersville, with Larry Hudson officiating. Carolyn will be laid to rest at Pocosan Mountain Cemetery. Pallbearers for the service will be James Morris, Harry Lee Shifflett, Gregory Ray Shifflett, Donnie Wayne Shifflett, Shirley T. Breeden and Curtis Snow. The family would like to thank the staff members of the Martha Jefferson Hospital Intensive Care Unit, DaVita, Inc. (Dialysis) at Forest Lakes, and Greene County Transit for all their care shown to Carolyn. An online guestbook is available at www.ryanfuneral.com. Ryan Funeral Home of Ruckersville is in charge of arrangements.

CAROLYN ROYSTER SHIFLET
The Delmarvaobits Funeral Home Services, Jan. 30, 2007
NORFOLK - Carolyn Royster Shiflet, 62, passed away on Mon., Jan. 29, 2007. She had retired after 30 years with Old Dominion University as a bookkeeper in their Physical Plant Department. Born in Norfolk, she was the daughter of the late Aleise Royster Shiflet and Delmar McCord Shiflet. Carolyn was an active and lifetime member of Central Baptist Church where she had served as treasurer of the church for many years. She was also a devoted volunteer at the Caring Center at the church, and was a prolific knitter, knitting comforting garments for many in our community. Left to cherish her memory are a sister, Barbara S. Hyman of Richmond, VA; a brother, Robert N. Shiflet of St. Louis, MO; two very special aunts, Mildred Shiflet and Mary Lewis of Chesapeake; six nieces and six great nieces and nephews. A funeral service will be conducted at 2:30 p.m. on Thursday, Feb. 1, 2007 at Central Baptist Church by Rev. Donald L. Hardaway. A reception will follow the service in the church social hall. Burial will be private in Rosewood Memorial Park in Virginia Beach. In lieu of flowers the family requests memorial contributions be made to the Central Baptist Church Caring Center, 701 W. Olney Rd., Norfolk, VA 23507. Cox Funeral Home is handling arrangements. Condolences may be offered to the family through www.dmvobits.com/cox. NOTE: SSDI - CAROLYN R. SHIFLET 26 Dec 1944 29 Jan 2007 (P) (72) (none specified) 230-58-5729 Virginia See Father Delmar's obit See Mother Aleise's obit

CAROLYN SHIFLETT KENNEDY
The Freelance Star, Fredericksburg, VA, Aug. 2, 2001
A funeral for Carolyn Shiflett Kennedy, 39, of Stafford County will be held at 2 p.m. Friday at Mullins & Thompson Funeral Service, Fredericksburg Chapel. Pastor Dale Donadio will officiate and burial will be in Sunset Memorial Gardens. The family will receive friends from 7 to 9 tonight at the funeral home. Mrs. Kennedy died Tuesday, July 31, 2001, at Mary Washington Hospital, after a long battle with cancer. Born in Fredericksburg, she was a longtime employee at Roses Department Store. Survivors include her husband, John Kennedy Jr.; a stepdaughter, Tina Marie Helton of South Carolina; a stepson, John Anthony Kennedy of Maine; three sisters, Iris Wehnert of Arnold, Md., Lee Shiflett and Kim McAfee, both of Spotsylvania; six brothers, Joseph Shiflett Jr. of Sterling, John Shiflett, Michael Shiflett and Tony Shiflett, all of Spotsylvania, Philip Shiflett of Fredericksburg and Tim Shiflett of Woodbridge; her stepmother, Imogene Shiflett of Spotsylvania; a stepbrother, Richard Lane of Spotsylvania; and numerous nieces and nephews. The family requests that expressions of sympathy take the form of contributions to the American Cancer Society, c/o Trudy Clifton, HC 76, Box 1527, 113 Tallpines Ave., Locust Grove, Va. 22508.

CAROLYN TOWNSEN SHIFLET
The Fort Worth Star-Telegram, TX, Oct. 5, 1998
FORT WORTH - Carolyn Townsen Shiflet, 64, a homemaker, died Thursday, Oct. 1, 1998, in Fort Worth. Funeral: 11 a.m. Wednesday at Westcliff United Methodist Church, 4833 Selkirk Drive, in Fort Worth. Committal service: Mount Olivet Cemetery. Visitation: Open at Shannon TCU Funeral Chapel. Carolyn Shiflet was born Jan. 23, 1934, in Fort Worth. She was a member of Westcliff United Methodist Church and the Junior League. Mrs. Shiflet was a graduate of Paschal High School and attended Texas Tech University and the University of Texas at Austin. She was active in the wholesale florist business with her husband, Randall Shiflet. Survivors: Husband, Randall Shiflet; daughter, Pam Lindsey; son, Steve Fisher; sisters, Patricia Ann Naler and Beverly Sue Stiles; and grandchildren, Chad Lindsey and Alex Lindsey, all of Fort Worth. Shannon TCU Funeral Chapel 3015 Merida, 926-3314

CAROLYN VIA SHIFFLETT
The Daily Progress, Charlottesville, VA, Thu, Jul. 30, 2015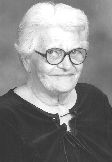 On Tuesday, July 28, 2015, a child of God, and a loving mother Carolyn Via Shifflett of Crozet, Virginia, entered into eternal rest.She was born November 6, 1945, in Charlottesville, Virginia, the daughter of the late Claude and Carrie "Nannie Goat" Via, and sister, Eunice Thurston and her husband, Grant.She was educated in the Abemarle County Public School System, AHS class of 1966 Alumni, and was a retired LPN at Martha Jefferson Hospital. She leaves to cherish in loving memory a daughter, Judy Lynn Payne and husband, Gregory; a twin sister, Anne Via Chick, former husband, James Shifflett; two grandchildren, Lanette Shifflett, and Hope Johnson and her husband, Joshua; two great grandchildren, Gabrielle Ntenda, and Jaylan Johnson; one niece Tammy Bramble and her husband Jay; one nephew, Timmy Thurston; one grand niece, Mindy Bramble; one grand nephew, EJ Bramble; and one great great nephew, Wyatt Brown. To many she was known as sister, aunt, cousin and mom. However, the name that brought biggest smile to her face was to hear greatgrands call her GG.Familly will receive friends at 12 p.m. at the Anderson Funeral Home Chapel on Saturday, August 1, 2015, the service will follow in the Chapel at the Anderson Funeral home at 1 pm. Internment will follow at Rockgate Cemetery. Anderson Funeral Home of Crozet is in charge of arrangements.andersonfuneralservice@gmail.com

CAROLYN YVONNE SHIFFLETT DEAN
The Daily News Record, Harrisonburg, VA, Nov. 6, 2003
Carolyn Yvonne Dean, 45, of Shenandoah, died Tuesday, Nov. 4, 2003, at the University of Virginia Medical Center in Charlottesville from injuries she suffered following an automobile accident. Mrs. Dean was born March 1, 1958, in McKeesport, Pa., and was a daughter of Henry C. Shifflett of Friedens, Pa. and Lena Smith Shifflett of Elkton. She moved to the area 28 years ago from Somerset, Pa. and was a 1976 graduate of Elkton High School. In addition to her parents, she is survived by her husband, James R. Dean; a son, James R. Dean II of Shenandoah; a daughter, Melissa Ann Bennett of Shenandoah; two brothers, Calvin W. Shifflett, of Friedens, Pa., and George F. Shifflett of Stoystown, Pa.; a sister, Marilyn M. Shifflett of Shenandoah and two grandchildren. The Rev. Carter Dean will conduct the funeral 11 a.m. Saturday at the Kyger Funeral Home in Elkton. Burial will follow at Eastlawn Memorial Gardens near Harrisonburg. The family will receive friends from 7 to 8 p.m. Friday at the funeral home.

CAROLINE ROACH MORRIS
Mrs. Caroline Morris (nee Roach) departed this life Friday, July 19, 1929, at the age of 70 years. She was the daughter of the late Archibald and Drucilla Roach, of Rockingham County. She was a woman that was admired and loved by all who knew her. Her funeral was conducted by Rev. W. Roy Mason, her rector, at the mission church on Simmons Gap, where she lived, in the presence of a large congregation of her neighbors, relatives, and friends, who had came to pay this last tribute of respect to their neighbor and friend. Mrs. Morris will be sadly missed by her community, where she had done so many deeds of kindness. She leaves to mourn her loss her husband, Mr. Smith Morris, who will miss her the most. No one can take the place of a wife or mother in the home. Mrs. Morris had three children, Zeddie, Hezzie, and Emanuel, all of which live in that community. She had three brothers, Charlie Roach of Lydia, and John and Scott Roach of Swift Run, and two sisters living, Melvina Shifflett, of Swift Run, and Elizabeth Shifflett of the Island Ford Community. Her body was tenderly laid to rest in the family burying ground at John Roach's beside her relatives. W. H. Brill was the undertaker. A beautiful burial service was held at the grave by Valentine Roach.

CARLTON LEE SHIFLET
The Daily News Record, Harrisonburg, VA, Fri, Nov. 17, 2017
WEYERS CAVE, Va. - Carlton Lee Shiflet, 64, of Weyers Cave, passed away Thursday, Nov. 16, 2017, at Royal Care. He was born May 13, 1953, in Harrisonburg, a son of the late Joseph and Evelyn (Sorrells) Shiflet. Prior to retirement, he was employed by Shenandoah's Pride Dairy. He enjoyed spending time outdoors surrounded by the beauty of nature. Family members include a daughter and son-in-law, Lauren and Chris Jack, and a grandson, Otto. He was preceded in death by his brother. The family will receive friends from 6 until 8 p.m. Tuesday, Nov. 21, 2017, in the Henry Funeral Home. Condolences may be sent to the family at www.henryfuneralhome.net.

CARRIE SHIFFLETT
The Daily Progress, Charlottesville, VA, Apr. 4, 1964
Among the survivors of Mrs. Carrie Shifflett, who died Wednesday in Richmond is a sister, Mrs. Violet Hedgebeth of Charlottesville. Mrs. Hedgebeth's name was omitted in the list of survivors published yesterday.

CARRIE C. SHIFLETT
The Washington Post, Washington, DC, Dec. 10, 1970
On Wednesday, December 9, 1970, Carrie C. Shiflett of 4001 29th St., Apt 102, Mount Rainer, Md., beloved wife of William M. Shiflett; mother of Leroy and Earl Shiflett. Also survived by three grandchildren and five great-grandchildren. Friends may call at the Nalley Funeral Home, 3200 Rhode Island Ave., Eastern Ave., NE, where services will be held Saturday, December 12, at 2 p.m., relatives and friends invited. Interment Fort Lincoln Cemetery, Friends may visit with the family on Thursday evening from 7 to 9 p.m. and Friday from 2 to 4 and 7 to 9 p.m. Note: Born Apr 11, 1893

CARRIE EDITH SHIFFLETT
The Daily News Record, Harrisonburg VA, Tue, Jan. 11, 1983
The funeral for Carrie Edith Shifflett of College Park, Md., will be held 1:30 p.m. today at Berwyn Baptist Church in College Park. Burial will be in Fort Lincoln Cemetery at Brentwood, Md. Mrs. Shifflett, wife of Wade A. Shifflett, died Friday. Surviving, in addition to her husband, are five daughters, Winifred Daves, Opal Mitchell, Marjorie and Sue Schinner and Carol Shifflett; three sons, Norwood, Ronald and William Shifflett; a brother; 20 grandchildren; and five great-grandchildren. The body is at the Gasch Funeral Home in Hyattsville, Md.

CARRIE ELIZABETH SHIFLETT ROACH
The Daily Progress, Charlottesville, VA Nov. 25, 2000
Carrie Elizabeth Roach, 91, of Stanardsville, passed away Thursday, Nov. 23, 2000, at Evergreene Nursing Care Center. She was born Jan. 31, 1907, a daughter of the late Russell and Zadie Watson Shifflett. Her husband was the late Andrew Jackson Roach. She also was preceded in death by a daughter, Doris Jean Roach and three sons, Dewey F. Roach, Andrew Jackson Roach and Glenn Roach. She is survived by six daughters, Vergie Deane, Dora R. Lamb, Virginia Snow and Edith Conley, all of Stanardsville, Lena R. Woodson of Tennessee, and Thelma R. Morris of Richmond; three sons, Alton Roach of Stanardsville, James Roach of Pennsylvania, and Charles L. Roach of Richmond; 28 grandchildren; 38 great-grandchildren; and three great-great-grandchildren; a brother, Linnie Shifflett of Stanardsville; and two sisters, Addie Deane of Madison, and Elsie Mobley of Stanardsville. A funeral service will be held at 2 p.m. Sunday at the First Bible Baptist Church, of which she was a member, with interment in the family cemetery. The Rev. James Woods will officiate. The family will receive friends from 6 to 8 p.m. this evening at the Ryan Funeral Chapel in Quinque.

The Spokesman Review, Spokane, WA, Wed, Jul. 27, 2016
CARRIE ELLEN SHIFLETT FERGER
(1946 - 2016)
FERGER, Carrie Ellen (Shiflett)
(Age 70)
Died Tuesday, July 26, 2016 at Hospice of Spokane. She was born in Spokane, WA to Ervin and June Shiflett on June 13, 1946. Graveside services will be held at Greenwood Memorial Terrace on Friday, July 29, at 9:00 am. Carrie was preceded in death by her father Ervin (1952) and her mother June (1997). She is survived by her two sons Todd (Angela) and Monte (Colleen). She had five grandchildren: Mychal, Dustin, Mason, Ryan, and Brittany.

CARRIE ELLEN DOOLEY SHIFLET
The Strickland Funeral Home, Hartwell, GA, Sat, Nov. 16, 2013
Mrs. Carrie Ellen Dooley Shiflet, 88, of Elberton Hwy, Hartwell, died Saturday, November 16, 2013 at Rainey Hospice House, Anderson SC. Born on November 29, 1924, she was the daughter of the late Mr. & Mrs. M. N. Dooley. She retired from Newton Mills, where she was an inspector. Mrs. Shiflet was a member of the Cornerstone Baptist Church, where she was a member of the Adult Ladies Sunday School Class and also taught Sunday School. Survivors include her two sons, William Shiflet and his wife Sandra & Mike Shiflet and his wife Gwen all of Hartwell; four grandchildren and five great-grandchildren also survive. Mrs. Shiflet was preceded in death by her husband, George W. Shiflet; two brothers, Fred Dooley & Inman Dooley and a sister, Mary Lou Young. Funeral services will be Monday, November 18, 2013 at 2:00 p.m. in the Chapel of the Strickland Funeral Home of Hartwell with Rev. Terry Meeks officiating. Burial will be in the Sardis Baptist Church Cemetery. The body is at Strickland Funeral Home of Hartwell, where the family will receive friends Monday afternoon from 1:00 to 2:00 p.m. The family is at the home of a granddaughter, Beth Shiflet, 347 Ridge Road, Hartwell. Flowers optional, memorials may be made to the Cornerstone Baptist Church Building Fund, 1543 Anderson Hwy, Hartwell, GA 30643.

CARRIE EVELYN SHIFLETT
The Daily Progress, Charlottesville, VA, Sep. 30, 1985
Mrs. Carrie Evelyn Shiflett, 81 died Sunday in the Towers Nursing Home, Charlottesville. Surviving are three sons Steven R., Joseph W., and Larry E. Shifflett all of Waynesboro; five daughters, Mrs. Gertrude Fisher of Sparrows Point, MD, Mrs. Martha Thurston of Baltimore, Mrs. Helen Riley of Cromora, Mrs. Katie Bruno of Pine Hill, NJ and Mrs. Lucy Denton of San Lorenzo, CA. A service will be conducted 11 am Wednesday in the Chapel of McDow Funeral Home; burial will be in Riverview Cemetery in Waynesboro.

CARRIE EVELYN SHIFLETT
The Waynesboro News Virginian, VA, Oct. 1, 1985
CRIMORA - Mrs. Carrie Evelyn Shiflett, 81, of Route 1, and formerly of 1621 Wine Ave., Waynesboro, died Sunday morning in Towers Nursing Home, Charlottesville. She was born Oct. 30, 1903, in Albemarle County, a daughter of the late William M. and Alberta Craig Fisher. Mrs. Shiflett was a member of Glen Kirk Presbyterian Church. Survivors include three sons, Stephen R. Shiflett and Larry E. Shiflett, all of Waynesboro; five daughters, Mrs. Earl (Gertrude) Fisher of Sparrows Point, Md., Mrs. James (Martha) Thurston of Baltimore, Md., Mrs. Harry (Helen) Riley of Crimora, Mrs. Gary (Katie) Bruno of Pine Hill, N. J. and Mrs. Gerald (Lucy) Denton of San Lorenzo, Calif.; 25 grandchildren, 30 great-grandchildren, two great-great- granddaughters and a number of nieces and nephews. She was preceded in death by her husband, Joseph R. Shiflett, Oct. 28, 1983; five brothers, Lionel Fisher, James Fisher, Jake Fisher, Dennis Fisher and Thomas Fisher; two sisters, Mrs. Emma Abshire and Mrs. Clara Bishop. A service will be conducted at 11 a.m. Wednesday in the chapel of McDow-Tyree Funeral Home by the Rev. Wilbert E. Raines. Burial will be in Riverview Cemetery. Active pallbearers will be Edward Fisher, Calvin Fisher, Clyde Fisher, Ronnie Fisher, Bobby Sprouse and Kemper McCauley. Honorary pallbearers will be Landon Shiflett, William Forloines, John Forloines, Robert Forloines, David Horton and Craig Horton. The family will receive friends from 7 to 8 Tuesday evening in the funeral home and other times in the homes of her children. Memorial contributions may be made to the Waynesboro First Aid Crew or Grottoes Rescue Squad.

CARRIE FISHER SHIFFLETT
Shifflett, Carrie Fisher, 79 of Front Royal, formerly of Middletown, died Oct. 6, 1988 at Winchester Medical Center. She was born Feb. 25, 1909 in Rockingham County and was a daughter of the late J. W. and Zula Shaffer Fisher. Her husband, Robert Lee Shifflett died in 1987. Surviving are 4 daughters, Alma Morris of Front Royal, Velma Grooms of Kinston, N. C., Dolly Hipp of Chester and Betty Flemming of Stephens City; 3 sons, Elwood Shifflett of Stephenson, Donald Shifflett of Winchester and Emory Shifflett of Middletown; a sister Eva Stanley of Shenandoah; 12 grandchildren and 14 great grandchildren. Burial was in Green Hill cemetery in Stephens City.
See Daughter Alma's Obit

CARRIE L. [SHIFLET] BAKANAS
The Prescott Courier, Prescott, AZ, Tue, Apr. 2, 1991
Carrie L. Bakanas, 79, died March 30, 1991, in Prescott Valley. She was born May 16, 1911, in McAlester, Okla., to Thomas Andrew and Alice Rosetta (Sisk) Shiflet. She married Charles Bakanas, who proceeded her in death Sept. 28, 1987, in Connecticut. She was a telephone-operator for Pacific Bell in California for more than 20 years, retiring in 1967. She was a life member of the Telephone Pioneers and was an active member of the Lioness Club. Mrs. Bakanas moved to Prescott Valley in 1988. She was an active member of First Southern Baptist Church, where she sang in the choir and played the piano. She loved piano music and played by "ear." She is survived by three daughters and two sons-in-law, Louise Atkinson of Prescott Valley, Billie Jean and Marty Malcolm of Canyon Lake, Calif., and Barbara Lee and Ken Herman of Prescott Valley; three sisters, Martha Greagg of Halleyville, Okla., Grace Foust of Bakersfield, Calif., and June Evans of Whittier, Calif.; four grandchildren; and six great-grandchildren. Visitation will be from 4-7 p.m. Thursday, April 4, at Sunrise Funeral Home in Prescott Valley. A service will be at 3 p.m. Friday, April 5, at the funeral home. Pastor Charles A. Barnett of First Southern Baptist Church will officiate. The family suggests memorial contributions to: First Southern Baptist Church Building Fund, P.O. Box 25396, Prescott valley 86312.

CARRIE LEE SHIFFLETT
The Daily Progress, Charlottesville, VA, Sun, May 20, 2007
Carrie Lee Shifflett, 80, of Charlottesville, passed away Friday, May 18, 2007, at the University of Virginia Medical Center. Carrie was born April 2, 1927, in Greene County. She was preceded in death by her mother, Edna Mae Shifflett; her husband, Albert Shifflett; three brothers, Jesse Shifflett, Wilbert Shifflett and Otis Shifflett; one sister, Maggie Lamb; and a grandson, Donald Ray Sisk. Carrie is survived by three daughters, Barbara Shifflett, Margie Sims and Peggy Shifflett; five sons, Bobby Shifflett, Albert Junior Shifflett, Ricky Shifflett, Jerry Shifflett and Roger Shifflett; one special son-in-law, Rex Shifflett; one special daughter-in-law, Betty Jo Shifflett; 14 grandchildren, Lisa Sisk, Daniel Sisk, Michael Sisk, Marcus Shifflett, Kevin Shifflett, Dustin Shifflett, Geneva Sisk, Teresa Sims, Reagan Richard Sims, David Shifflett, Tracy Shifflett, Sheree Shifflett, Donna Morris and Michelle Shifflett; 21 great-grandchildren; and many other family members and friends. Carrie was a loving wife, mother, grandmother and friend to all. The family will receive friends from 6 until 8 p.m. Monday, May 21, 2007, at the Ryan Funeral Home. A funeral service will be held 1 p.m. Tuesday, May 22, 2007, at the Ryan Funeral Home, with the Reverend James Woods officiating. Interment will follow at the Stanardsville Cemetery. Ryan Funeral Home is in charge of arrangements.

CARRIE LEE SHIFLETT
The Greene County Record, Stanardsville, VA, Thu, May 9, 1929
Mrs. Carrie Lee Shiflett - Friday, April 12, 1929, a tragedy occurred at the home of the late William S. Shiflett, took her own life, Mrs. Shifflett's health had been failing for sometime and still being worried over the loss of her husband, it is thought, caused her to commit the fatal blunder that afternoon while no one was in the house. Mrs. Shiflett was a good provider for her family, caring for them in every possible way. She was a good neighbor, as was attested by those who lived near her. She leaves to mourn her loss three boys, Willie, Robert, and John, and three girls, Cleatus, Lydia Mae, and Elberta. The funeral services were conducted by Rev. H. S. Knight, of the Church of the Brethren, in the presence of a large congregation of friends, neighbors, and relatives, who gathered to pay the last tribute of respect to this kind woman and sympathize with her children, who were so suddenly bereft of their dear mother. She was a member of the Christian church for 25 years. She was tenderly laid to rest in the beautiful family burying ground, which has a new iron fence, which was recently erected around it. Mr. E. Y. Vernon was the undertaker. The floral decorations on the grave were beautiful. By one who knew her.

CARRIE MASIL SHIFLETT WARD
The Charleston Gazette, Charleston, WV, Wed, Aug. 29, 1973
Mrs. Carrie Masil Shiflett Ward, 69, of 325 11th St. E., Belle, died Tuesday in Charleston General Hospital alter a long illness. She was a member of the Belle Church of Christ. Surviving: husband, Vernon; daughters, Mrs. Doris Harrah, Mrs. Louise Meadows, Mrs. Betty Harris, Mrs. Joe Ann Bowman, and Mrs. Barbara Widner of Belle; brothers, John Shiflett of Nitro. Christley Shiflett o Glasgow; sisters, Mrs. Lula Kissinger and Mrs. Martha Dangerfield of Belle, Mrs. Nellie Craddock of Teays Valley, Mrs. Leah Dabney, Mrs. I Ceredo Miller and Mrs. Dolly Thompson of Nitro, Mrs. Lucille Britt of Shrewsbury, three grandchildren and two great- grandchildren. Fidler and Frame Funeral Home, Belle, is in charge of; arrangements. Service will be 1:30 Friday at Fidler-Frame Funeral Home, with ministers George Erwin and Lyonald Marston officiating. Burial will be in Montgomery Memorial Park at London. Friends may call at Fidler-Frame Funeral Home in Belle after 3 p.m. Thursday.

CARRIE MAE SHIFFLETT HEADLEE MORAND
The Oregonian, Mar. 1, 1956
MRS. CARRIE MAE MORAND
The funeral of Mrs. Carrie Mae Morand, 72, who died Monday at her home at 1515 S.E. Miller street, will be at A.J. Rose & Son chapel. Burial will be in Medford. Mrs. Morand, a native of Iowa, had lived in Oregon since 1916 when she moved to Medford. In 1939 she came to Portland. She was a past president of Rebekah lodge No. 28, a member of Order of Eastern Star in Jacksonville, Or., a member of Portland auxiliary No. 1, P.M., and Leah No. 1. She is survived by her widow, WILLIAM A. MORAND, grand secretary emeritus of the Indpendent Order of Odd Fellows in Oregon; a son, Roger Headlee; two daughters, Mrs. Bessie Wallace and Mrs. Belle Hewitt; a sister, Mrs. Lillie Headlee; fiver grandchildren and three great- grandchildren.

CARRIE MAE SHIFLETT BRUCE
The Evening Sun, Baltimore, MD, Thu, Mar. 11, 1984
BRUCE, On February 28, 1984, Carrie Mae, of Dundalk, wife of the late Jack Bruce, beloved mother of Elwood L. Bruce and Joyce A. Gordon, sister of Dorothy Walton. Also survived by seven grandchildren and seven great-grandchildren. Friends are cordially invited to call at the funeral home of Walter Brooks Bradley, Inc., 2135 Dundalk Avenue, where Services will be held on Friday at 12 noon. Interment in Gardens of Faith Cemetery. Visiting on Thursday 2 to 4 and 7 to 9 p.m.

CARRIE MAE JOHNSON SHIFFLETT
The Daily News Record, Harrisonburg, VA, Mon. Aug. 1, 2011
Carrie Mae Johnson Shifflett, 72, of Broadway, died July 30, 2011, at Rockingham Memorial Hospital. She was born April 15, 1939, in Rockingham County, and was a daughter of the late Henry and Rosie Johnson. She was a homemaker. On July 22, 1962, she married Herbert H. Shifflett Sr., who preceded her in death on Nov. 18, 2004. Surviving are sons, Sonny Shifflett, Carl Shifflett Sr. and Herbert Shifflett Jr., all of Broadway; one sister, Janet Beach of Broadway; five grandchildren and nine great-grandchildren. Pastor James Kite will conduct a graveside service Wednesday at 10 a.m. at St. Peter's Cemetery in Elkton. The family will receive friends Tuesday from 7 to 8 p.m. at the Grandle Funeral Home in Broadway. The family requests memorial contributions be made to the funeral home to help with funeral expenses. Online condolence may be left for the family at www.grandlefuneralhome.com.

CARRIE PEARL SHIFFLETT
The Daily Progress, Charlottesville, VA, Apr. 3, 1964
Mrs. G. B. Shifflett
BOONESVILLE - Mrs. Carrie S. Shifflett, she was 55, widow of George B. Shifflett, died Wednesday in Richmond. Born in Albemarle County, Sept. 11, 1908, she was the daughter of the late Zermie and Addie Shifflett. She is survived by four sons, Russell Shifflett, Ralph Shifflett, George Shifflett and John R. Shifflett, all of Boonesville; three daughters, Mrs. Doris Berry Hill of Nashville, Tenn., Mrs. Donald Zoller of Richmond and Mrs. Linwood Shifflett of Dyke; two brothers, Clarence Shifflett of White Hall and James Shifflett of Venia; and three sisters, Mrs. Ellie Herring and Mrs. Ruby Walton, both of Baltimore, Md., and Mrs. Nellie Wood of Charlottesville. A funeral service will be held at 2 p.m. tomorrow at Prize Hill Church in Boonesville, with burial in the church cemetery.

CARRIE MARGARET SHIFFLETT
The Daily News Record, Harrisonburg, VA, Sat, Jan. 28, 1989
ELKTON — Carrie Margaret Shifflett, 69, of the 200 block of Rockingham Street, Elkton, died early Friday at Rockingham Memorial Hospital. She was born April 24, 1919, in Greene County and was a daughter of the late Wesley and Betty Shifflett Morris. Her husband, John Wyatt Shifflett, died June 16, 1976. Surviving are four sons, James H., Roger L., Carroll N. and Calvin R. Shifflett, all of Elkton; three sisters, Letha Roach and Grade Lawson, both of Harrisonburg, and Maggie Merica of Elkton; a half brother, Herbert Shifflett of Free Union; a half sister, Nancy Shifflett of Gainesville; 22 grandchildren; and four great-grandchildren. A funeral will be conducted 2 p.m. Sunday at Upper Room Church near Elkton. The Rev. Johnny Hensley will officiate. Burial will be in Elk Run Cemetery. The family will receive friends at Brill Funeral Home 7-8 p.m. today and at the Shifflett home at any time.

CARRIE SHIFLETT ADCOCK FAIRCLOTH
The Daily Progress, Charlottesville, Va., May 16, 1987
Carrie Adcock Faircloth, 70, of Windham, died May 14, 1987, at Martha Jefferson Hospital. She was born July 27, 1916, in Albemarle County, daughter of the late Joseph and Eliza Shifflett. She was preceded in death by her first husband, Walter R. Adcock. Surviving are her husband, Parron Richard Faircloth; one daughter, Mrs. Brenda (Maxie) Gentry of Troy; two sons, Walker "Sonny" Adcock Jr. and Harold Eugene Adcock, both of Charlottesville; four step-children; one brother, Alvin Shifflett of Baltimore, Maryland three sisters, Mrs. Faye (Jack) Knight and Mrs. Pearl Batten Pyles, both, of Charlottesville and Mrs. Hazel (James) Wilson of Baltimore, Maryland; nine grandchildren and nine great-grandchildren. She was preceded in death by two sisters, Mrs. Sally Thacker and Mrs. Della Dale and four brothers, Joseph (Jack) Shifflett, Roy Shifflett, Elmer Shifflett and George Shifflett. Mrs. Faircloth was a member of Park Lane Free Will Baptist Church. Funeral service will be 2 p.m. Sunday in the Hill and Wood Funeral Home Chapel with the Rev. Earl Sutton officiating. Interment will be in Oakwood Cemetery. The family will receive friends tonight from 7 to 8 at the funeral home.

CARRIE SHIFFLETT SHAW
Carrie Shifflett Shaw, 96, of Richmond, formerly of Elkton, VA, died January 21, 1994. She is survived by two sons, Linwood Shaw of Highland Springs and Kermit Shaw; a devoted sister, Viola Stickel' eight grandchildren; 23 great-grandchildren; two great-great-grandchildren and several nieces and nephews. Her remains rest at the Joseph W. Bailey Funeral Home, 3rd and Marshall Sts., where the family will receive friends, 3:00 to 5:00 and 7:00 to 9:00 p.m. Sunday and where funeral services will be held 12:30 p.m. Monday. Interment Oakwood Cemetery. Mrs. Shaw was a former member of Montrose Baptist Church.
Obituary found in the book "History of Three Episcopal Churches in the Foothills of the Blue Ridge Mountains" Compiled in 1995 by: Madeline Huffman Hilbert & Rosalie Kite Leake.

CARROLL SHIFFLETT
The Daily Progress, Charlottesville, VA, Wed, Jul. 15, 2015
Carroll Shifflett, 75, of Kendall Road, Orange, Va. died at his residence on Sunday, July 12, 2015.Born May 23, 1940 in Orange County, he was the son of the late Kell J. Shifflett and Ossie M. Shifflett. He was also preceded in death by six brothers, Kell Jr., Roy, Elmer, Patrick, Lacy, and Bradford. He owned and operated his own logging and wood business for many years. He is survived by his wife, Janice Roberts Shifflett of Orange; one son, Jeffrey C. Shifflett and wife, Robin, of Orange; four grandchildren, Shannon Shifflett and wife, Wendy, Brandon Shifflett and wife, Tonya, Brittney Hall and husband, Devin, and Chastity Taylor and husband, Brooks; ten great-grandchildren, Makenzi Shifflett, Kel Shifflett, Kolt Shifflett, Bradley Hanner, Austin Shifflett, Kyler Hall, Lena Hall, Jettlyn Hall, Wyatt Taylor, and Gunner Taylor; one sister, Pearl S. Timmons of Orange; two brothers, Harold C. Shifflett and wife, Gertie, of Orange and John P. Shifflett and companion, Betty Butler, of Fork Union; and numerous nieces and nephews. A funeral service will be held on Friday, July 17, 2015, at 1 p.m. at the Preddy Funeral Chapel, Orange with interment to be held in the Graham Cemetery, Orange. Paster Dwane Pugh will officiate.The family will receive friends on Thursday, July 16, 2015 from 6 until 7 p.m. at the Preddy Funeral Home in Orange. In lieu of flowers, memorial contributions may be made to the Abundant Life Christian Fellowship, 19103 Brick Church Rd., Orange, VA 22960; or the Hospice of the Piedmont, 675 Peter Jefferson Parkway, Suite 300, Charlottesville, VA 22911 wwwhopva.org.

CARROL ANN SHIFFLETT
The Washington Post, Washington, DC, Apr 26, 1959
On Friday, April 24, 1959, at Arlington Hospital, Arlington, Va., Carrol Ann Shifflett of Route 1, Box 157-A, Vienna, Va., beloved infant daughter of George C., and Mildred T. Shifflett; sister of Michael, Edmond, Thomas, Mary and Joseph Shifflett and granddaughter of Edmond E. and Jessie B. Thompson and Avis and Betty Shifflett. Friends may call at the Fitzgerald Funeral Home. 3245 Wilson blvd. (parking in the rear). Arlington, Va., until 9:30 p.m. Sunday, April 26. A mass of the angels will be celebrated Monday, April 27, at 10 a.m. at our Lady of Good Counsel Catholic Church, Vienna, Va. Interment Washington National Cemetery, Suitland, Md. See father George's obit

CARROLL FRANCIS SHIFLETT
theintermountain.com, December 07, 2002
Carroll Francis "Puch" Shiflett, 80, a resident of Mill Creek, passed away unexpectedly Thursday morning, Dec. 5, 2002, at his home. He was born April 11, 1922, at Adolph, a son of the late John Lewis and Nellie Mae Ross Shiflett. On Aug. 12, 1942, he was married to Nellie Louise Currence, who survives at Mill Creek.Also surviving are 14 children, Carroll Junior Shiflett and wife, Dawn, Waynesboro, Va., Mary Frances Wamsley and husband, Charles, Elkins, Loretta Faye Jenkins and husband, Mike, Buckhannon, James Hileary Shiflett and wife, Mavis, Buckhannon, Nancy Lee Swecker and husband, Denver, Valley Head, Darrell Keith Shiflett and wife, Kathy, Mill Creek, Randall Eugene Shiflett, Vermont, Garry Lynn Shiflett and wife, Cheri, Valley Bend, Larry Leon Shiflett and wife, Linda, Dailey, Ritchie Duane Shiflett and wife, Linda, Huttonsville, Diana Carol Elmore and husband, Todd, Mill Creek, Carmen Sue Keener and husband, Blaine, Beckley, Angela Dawn Yeager and husband, Jerry, Beverly, and Candice Ann Caudle and husband, Mark, of Indian Trail, N.C.; one brother, Ron Shiflett, Orville, Ohio; four sisters, Vada Conrad and Isis Monaco, both of California, El-Letha Fisher, Stonewood, and Yvonne Lindsey, Cortland, Ohio; 27 grandchildren and 14 great-grandchildren. Also preceding him in death were one granddaughter, Tina Swecker; three brothers, Jack, Clyde and Earl; and two sisters, Eva Marie and Irene. Mr. Shiflett attended the schools of Randolph County. He served in the Civilian Conservation Corps and worked in the coal mines. He served with the U.S. Army during World War II, where he was wounded during battle and was awarded the Purple Heart. He was employed by the West Virginia Department of Highways and employed by the Melon Stuart Co. as a union carpenter for 32 years retiring in 1984. He was a member of the A.F.L.C.I.O. and United Brethren of Carpenters Union Local No. 476 and a member of the Memorial Mission Church at Mill Creek.   Friends may call from 2 p.m. until 4 p.m. today at Tomblyn Funeral Home in Elkins. Mr. Shiflett will be moved to his home for visitation from 6 p.m. until 9 p.m. today. On Sunday, he will be moved to the Memorial Mission Church at Mill Creek, where funeral services will be held at 2 p.m. The Rev. Frank Long and the Rev. Randy Long will officiate and interment will follow in Brick Church Cemetery near Huttonsville. Full military rites will be accorded at the gravesite by members of the H.W. Daniels Post 29 American Legion and Tygart Valley Post 3647 Veterans of Foreign Wars. The Tomblyn Funeral Home of Elkins is in charge of the arrangements for Carroll Francis "Puch" Shiflett.

CARROLL TURNER SHIFFLETT
The Daily Progress, Charlottesville, VA May 6, 1975
DYKE - Carroll Turner Shifflett, 46, of Rt. 1 Dyke died Sunday May 4, 1975 in an auto accident. Born in Albemarle County he was the son of the late Cornelius Franklin Shifflett. Mr. Shifflett was an employee of Murray Mfg. Division in Earlysville. He is survived by his mother Nellie Frances Shifflett of Charlottesville, wife Patricia Ann Stalmaker Shifflett of Dyke, one son, Michael Eugene Shifflett of Fredericksburg, four daughters, Mrs. Cherie Depasquale of Baltimore, Mrs. Karen Eppard of Dyke, Mrs. Patti Riddle of Stanardsville, Miss Brenda Shifflett of Dyke, one brother Walter Shifflett of Charlottesville, six sisters, Mrs. Ethel Shifflett of Crozet, Mrs. Della Hensley of Elkton, Mrs. Beatrice Kaminski and Mrs. Ellen Kendell, Mrs. Leana Babington all of Baltimore, Mrs. Vivian Walton of Boonesville and 3 grandchildren. Services will be 3:30 P.M. Wednesday at Prize Hill Church, with Rev. C. C. Kurtz officiating with interment in the church cemetery.

CASSANDRA PAIGE SHIFFLETT SMITH
The Carroll County Times, MD, Tue, Oct. 11, 2016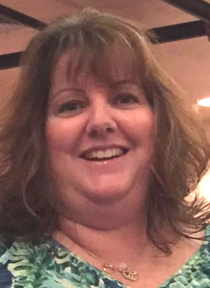 Cassandra Paige Smith, 44, of Taneytown, passed away suddenly Friday October 7, 2016 at the Shady Grove Adventist Hospital in Rockville. Born February 29, 1972 in Baltimore, she was the daughter of Bruce Shifflett, Sr. of Hedgesville, WV and Patricia Cammarata Patrick of Hampstead. She was the wife of Charles E. Smith. She was a graduate of Archbishop Spaulding High School and earned her bachelor degree from the University of Maryland. She was employed as a laboratory manager with Smithers-Avenza in Gaithersburg. She was a communicant of St. John Catholic Church in Westminster. She enjoyed spending time with her family and celebrating all of the holidays with her loved ones. Surviving, in addition to her parents and husband are her son, David B. Smith and daughter, Kathryn P. Smith, both of Taneytown; brothers, Bruce Shifflett, Jr. of Cecilton and Jacob Shifflett of Hedgesville; stepmother, Melissa Shifflett of Hedgesville; stepfather, James Patrick of Hampstead; and parents-in-law, Edward and Linda Smith of Westminster. The family will receive friends Wednesday from 3 to 5 and 7 to 9 p.m. at Eline Funeral Home, 934 South Main Street, Hampstead. A memorial mass will be celebrated 11 a.m. Thursday, October 13 at St. John Catholic Church, 43 Monroe Street, Westminster with the Rev. Mark Bialek as celebrant. Memorial contributions may be sent to the Neonatal Intensive Care Unit Campaign, c/o University of Maryland Medical System Foundation, 110 South Paca Street, 9th Floor, Baltimore, MD 21201.

CASSIE JO SHIFLETT
The Deming Headlight, Deming, NM, Aug. 1, 2006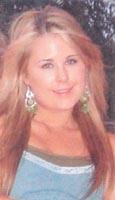 Cassie Jo Shiflett, 21, lifetime area resident passed away at Thomason Medical Center in El Paso, TX Saturday July 29, 2006 following a traffic accident. Calling hours will be today, Wednesday August 2, from 4 to 6 in the afternoon at Baca's Funeral Chapels in Deming. The funeral Service will be tomorrow, Thursday August 3, at 10 o'clock in the morning at the First Baptist Church in Deming. Rev. Larry Mitchell, Pastor of the First Baptist Church in Hatch will officiate. The concluding service and interment will follow in the family plot at Mountain View Cemetery. Cassie was born May 13, 1985 in Las Cruces to Gary Shiflett and Sandra Jo Roberts. She attended Deming Schools through the 8th grade and then went on to Hatch Valley High School. After graduation she attended the Tucson College of Beauty and studied coloring at Vidal Sassoon Academy in Los Angeles. Following her education she has been employed at Noble Spa and Salon in Las Cruces. She was a member at First Baptist Church in Hatch. Surviving are her parents, Gary and Sandy Shiflett of the home; sister, Kristen Shiflett of Las Cruces; grandparents, Jim and Shirley Payne and Nelda Shiflett of Deming. Preceding her in death were her grandfathers, Francis Shiflett and Howard Roberts. Serving as pallbearers will be Allen Batts, Dale and Cody Shiflett, Raymond and Cole Viramontes, Deret Roberts, Kit Johnson and Tyrell Shiflett. Entrusted to the care of Baca's Funeral Chapels, 811 S. Gold, Deming, N. M. 88030.

CASSIE N. SHIFLETT
The Daily Progress, Charlottesville, VA, Wed, Nov. 17, 2004
Cassie N. Shiflett, 83, of Ruckersville, went to be with the Lord at a local hospital on Sunday, Nov. 14, 2004. She was born July 12, 1921, a daughter of the late Robert F. and Fannie Morris Shiflett. She was preceded in death by her brother, Robert Early Shiflett. She is survived by one sister, Mary Roach and her husband, Shirley, of Ruckersville; one brother, Homer Shiflett of Crozet; a niece, Cheryl Kirby and her husband, William, of Gordonsville; a great-nephew, Bryan Kirby; and many friends. She will be greatly missed by her sister, Mary Roach, and she always loved everyone she met in life. A funeral service will be held at 2 p.m. Thursday, Nov. 18, 2004, at the Ryan Funeral Chapel, Quinque, with Pastor Robert Ackers officiating. Interment will follow at Holly Memorial Gardens in Charlottesville. The family will receive friends from 6 to 8 this evening at the funeral home. Ryan Funeral Home, Quinque, is in charge of arrangements.

CATHERINE SHIFLET
The Hamilton Evening Journal, Hamilton, OH, Thu, Dec. 28, 1916
Mrs. Catherine Shiflet died at her home, 128 Linden street, on Wednesday afternoon at 4 o'clock. At the time of her death she had reached the age of 74 years, 1 month and 16 days. Mrs. Shiflett was born in Rockingham county, Va., July 16, 1861 and was united in marriage with William Shiflet. He preceded her in death several years ago. Besides a host of friends she left, five sons, Henry, Sam, David, John and George Shiflet, to mourn her loss. The funeral services will be held at the residence Saturday afternoon at 2 o'clock,/with the Rev. H. A. Dickman officiating.
Note: Birth date in obit is incorrect, she was born 11 Nov 1842

CATHERINE BELLE SHIFFLETT
The Daily News Record, Harrisonburg, Va., Wed, Mar. 23, 1988
Staunton - The funeral for Catherine Belle Shifflett, 66 of Route 3, Staunton will be held 11 am Thursday at Zion Lutheran Church. The Rev. Robert Humphreys will conduct the service. Burial will be in the church cemetery. Mrs. Shifflett died Monday evening at Waynesboro Community Hospital. She was born July 1, 1921, in Verona and was a daughter of the late Samuel Carl and Margaret Melvina Reese Powers. Mrs. Shifflett lived her entire life in Verona and was a member of Zion Lutheran Church. She was married twice. In 1939, she married John Jake Shuey, who died June 8, 1958. On June 30, 1962, she married Samuel L. Shifflett, who survives. Also surviving are two sons, Johnny Carl Shuey Sr. of Route 3 Staunton and Clinton Eugene Shuey of Elkton; two sisters, Pauline Wood of Staunton and Hazel Carter of Hardy; a brother, Robert A. Powers of Staunton; a stepbrother, Leon Edwards of Staunton; five grandchildren; two step-grandchildren; and four great-grandchildren. The body is at Lindsey Weyers Cave Funeral Home, where the family will receive friends 7:30-8:30 p.m. today. The family will receive friends at the John Shuey Home at any time.

CATHERINE ELIZABETH SHIFFLET
The Chico Enterprise-Record, Chico, CA, Nov 29, 2006



OROVILLE CA -- Catherine Elizabeth Shifflet, 88, passed away Saturday, November 25, 2006 at Oroville Hospital, which would have been her 68th wedding anniversary to Richard who preceded her in death in 1988. She was born February 26, 1918 in Los Angeles to Catherine and Frank Shara. She graduated from Fremont High School in Los Angeles in 1936. They moved with their first two children, Michael and Patricia, to the Mammoth Lakes area in 1945. The efforts of the family helped to pioneer the area which is famous for its summer sports and winter recreation. In 1952 they returned to southern California where Kathleen and then Timothy were born. After retirement in 1969, the family moved to Oroville. Catherine was a wife, mother and grandmother most of her life. She made a career out of raising and caring for her family. She is survived by her sister, four children, five grandchildren and four great-grandchildren. Private services will be held. Scheer Memorial Chapel is handling the arrangements.

CATHERINE ELIZABETH TOSTON
The Carroll County Times, MD, Tue, Feb. 26, 2008
Catherine Elizabeth Toston, 64, of Hampstead died Sunday, Feb. 24, 2008, at home. Born Sept. 19, 1943, in Severn, she was the daughter of Jack Arthur Shifflett of Pennsylvania and the late Catherine Mary Shifflett. She was the wife of Michael Key Toston Sr. She was a cook. She enjoyed cooking, going to Charles Town, W.Va., vacationing at Deep Creek Lake, and spending time with her family and friends. Surviving, in addition to her father and husband, are daughters and son-in-law Jackie Toston Flint of Westminster and Kimberly Toston Blasco and David Blasco of Hampstead; sons and daughter-in-law Butch and Connie Toston of Manchester, and Brandon Toston of Hampstead; grandchildren Sarah Holbrook, Ashley and Zach Simmers, and Heather and Tiffany Bachman; sisters and brothers-in-law Dawn and Dean Warner, and Mary and Charlie Cooper, all of Pennsylvania, Rhonda and Kenny Kiler of Manchester, Susan Block of Hampstead and Margaret Sentous of California; brothers and sister-in-law Jack Shifflett of Westminster, and John and Linda Shifflett of Hampstead; a brother-in-law, Harry Toston of California; and many nieces, nephews, great-nieces and great-nephews. A funeral service will be held at 11 a.m. Friday at Eline Funeral Home, 934 S. Main St., Hampstead. Interment will be private. Friends may call from 3 to 5 and 7 to 9 p.m. Thursday at the funeral home. Memorial contributions may be made to Michael K. Toston Sr., c/o Farmers and Merchants Bank, 2205 Hanover Pike, Hampstead, MD 21074 to help defray funeral costs. Online condolences may be made to the family at www.elinefh.com.
See her Mother Catherine's Obit

CATHERINE DAWSON SHIFFLETT
The Washington Post, Washington, DC, Apr. 16, /2007.
On Sunday, April 15, 2007 of Alexandria, VA. Beloved wife of the late Broadus E. Shifflett "Billy"; mother of Paul W. Shifflett and his wife, Nancy, Joseph D. Shifflett and his wife, Jodie and the late Ronald L. Shifflett; sister of Jane Simms and Clayton Dawson; grandmother of Paul W. Jr., George M., Joshua A. and the late Hank E. Shifflett; great grandmother of Christina L., Victoria L., and Jacob L. Shifflett. Relatives and friends may call at JEFFERSON FUNERAL CHAPEL, 5755 Castlewellan Dr., Alexandria, VA, on Tuesday, April 17 from 2 to 4 and 7 to 9 p.m. where funeral service will be held on Wednesday, April 18 at 1 p.m. Interment Mt. Comfort Cemetery. Memorial contributions may be made to Evergreen Hospice. NOTE: This obit never mentioned Catherine's name.

CATHERINE GIBSON SHIFLETT
The Waynesboro News Virginian
Catherine Gibson Shiflett, 78, formerly of Waynesboro and in recent years a resident of Bowie, Maryland, died Monday, December 28, 1992 in Johnston-Willis Hospital. She was born on November 23, 1914, in Covington, a daughter of Everett and Myrtle Speck Gibson. She was preceded in death by her husband, Stonewall Jackson Shiflett, died September 5, 1973, and a son, Bobby Shiflett. She was a member of Central Baptist Church in Waynesboro. Survivors include two daughters, Barbara J. Friel of Farmington, NY, and Constance Henderson of Powhatan; three sons, Sylvester of Powhatan, Herman of Bowle, and Paul Shiflett of Waxhaw, NC; one brother, Corner Gibson of Waynesboro; 21 grandchildren and 15 great-grandchildren. A service will be conducted at 2 p.m. Thursday in McDow Funeral Home by the Rev. Vernon Berry. Burial will be in Augusta Memorial Park. Her grandsons will serve as pallbearers. The family will receive friends from 7 to 8 p.m. tonight at the funeral home, and other times at the home of Bruce and Tanya Kelso, 301 Grove Avenue at the west end of Mulberry Street, Waynesboro.

CATHERINE H. SHIFFLETT
The Orlando Sentinel, Orlando, FL, Jun. 13, 2006



SHIFFLETT, CATHERINE H., 69, of Orlando, Florida, passed away Thursday, June 8, 2006. Born February 16, 1937 in Brooklyn, New York. She moved to Orlando in 1960. She was a member of the V. F. W. Ladies Auxiliary and she loved horses. A son, Richard, preceded her in death. She is survived by her loving daughter, Laura Simpson (Ed) and grandchildren, Rob Simpson (Kiann) and Lisa Simpson all of Orlando. Visitation will be held at WOODLAWN MEMORIAL PARK AND FUNERAL HOME, Gotha 407-293-1361 on Thursday 6-8PM. Funeral services will be held Friday, June 16,

CATHERINE I. SHIFFLETT
The Daily Progress, Charlottesville, VA, Wed, Nov. 15, 2005
Catherine I. Shifflett, loving mother and grandmother, 72, of Charlottesville, died Tuesday, Nov. 15, 2005, at her home. Born Oct. 23, 1933 in Albemarle County, she was the daughter of the late Martin L. and Mary Birckhead Shifflett. She is survived by a daughter, Bonnie L. Bradley; a son, Ronnie D. Lee; a brother, James B. Shifflett and his wife, Joyce; a grandson, Christopher Scott Bradley; a great-granddaughter, Kali Isis Bradley; and special friend and companion, Wallace Harlow. Funeral services will be conducted 11 a.m. Friday at Southside Church of God with the Rev. Larry Hudson officiating. Graveside services will be conducted 1 p.m. Friday at Evergreen Church of the Brethren Cemetery. The family will receive friends from 7 to 8 p.m. Thursday at Teague Funeral Home. Memorial contributions are suggested to Southside Church of God Building Fund, 1807 Avon St. Ext., Charlottesville, VA 22902.

CATHERINE L. SHIFFLET BLICKENSTAFF
The Altoona Mirror, Altoona, PA, Mar 1, 2013
Catherine L. Blickenstaff, 89, The Village at Morrisons Cove, died Thursday at Nason Hospital, Roaring Spring. She was born in Hagerstown, Md., daughter of John W. and Flemmie (Tate) Shifflet. She married Lee F. Blickenstaff on Jan. 4, 1943, and he died April 21, 2002. Surviving are a daughter, Linda K. Bequeath; and a brother, Paul W. Shifflet of Meyerstown. She was preceded in death by a brother, Bill Shifflet. A memorial service will be held at the convenience of the family. Arrangements are by E. Merrill Smith Funeral Home Inc., 2309 Broad Ave., Altoona.

CATHERINE LONG SHIFFLETT
The Daily News Record, Harrisonburg, VA, Mon, May 12, 1997
Catherine Long Shifflett, 27, a resident of 110 Valleyview Avenue in Mt. Sidney, died unexpectedly Friday, May 9,1997, at her home. A daughter of Larry and Frances Boyd Long, she was born on June 14, 1969, in Arkansas. She graduated from Wilson Memorial High School in 1987 and from Blue Ridge Community College with a degree in Secretarial Science. Mrs. Shifflett was a pharmacist technician at the Harrisonburg Wal-Mart. On April 27, 1991, she married Stacey Shifflett, who survives. Also surviving are one infant son, Reagan Quinn Shifflett; her twin sister, Elizabeth Fitzgerald of Churchville; her parents, Larry and Frances Long of Fishersville; grandparents, Ervin and Iva Long of Stuarts Draft; and her mother and father-in-law, Raymond and Bernice Shifflett of Mt. Solon. She was preceded in death by her grandparents, W. T. and Katie Boyd. A graveside service will be held Monday afternoon at 2:00 p.m. at Eastlawn Memorial Gardens with the Rev. Lewis Taylor officiating. Members of the family will receive friends from 7:00 until 8:00 Sunday evening at the Lindsey Weyers Cave Funeral Home. Active pallbearers will be Randall Roadcap, Richard Whitt, George Roadcap, Clinton Campbell, Robert Gibson, and Charles Bedall

CATHERINE LOUISE RIGGLEMAN
The Daily News Record Harrisonburg, VA
Catherine Louise Riggleman, 72, Route 2, Harrisonburg, VA., died Saturday, March 1, 1997, at Rockingham Memorial Hospital in Harrisonburg, where she had been a patient for the past two weeks. She had been in failing health for the past six months. Mrs. Riggleman was born May 7, 1924, in Harrisonburg and was the daughter of the late John Marlon and Leno Ora Lam Shifflett. She was a lifetime resident of the area and a member of the Brethren Church. She retired from Harrisonburg Auto Auction and was a member of the Harrisonburg Women of the Moose and the Veterans of Foreign Wars Post 632 Auxiliary. On March 28, 1942, she married William Clinton Riggleman, who died Nov. 22, 1989. Survivors include a companion, Loy R. Haun of Linville; one son, Glenn Franklin Riggleman, Route 5, Harrisonburg; three daughters, Carolyn Sheppard, Harrisonburg, Mary Jane Wilson, Bridgewater, and Judith Dovel, Luray; one brother, Marlon (Junior) Shifflett, Harrisonburg; eight grandchildren; two step-grandchildren; and two great-grandchildren. The Women of the Moose Chapter 1320 will conduct a memorial service at 7 p.m. today at the Kyger & Trobaugh Funeral Home in Harrisonburg. The family will receive friends following the service from 7:30-8:30. The Rev. James Jinks will conduct a graveside service at 2 p.m. Tuesday at Eastlawn Memorial Gardens. Memorial donations may be made to the Mount Olivet Church of the Brethren in Timberville or the Harrisonburg Rescue Squad.

CATHERINE MARY SHIFFLET
The Evening Sun, Hanover, PA, Thu, Mar. 23, 2006
Catherine Mary Shifflet, 81, died Wednesday, March 22, 2006, at Hanover General Hospital, Hanover. She was the wife of Jack Arthur Shifflett. Born May 11, 1924, in Laurel, Md., she was the daughter of the late Laura (Smith) and Leon Potee. Mrs. Shifflett was a homemaker who was of the Christian faith. She is survived by six daughters, Catherine E. Toston of Hampstead, Md., Margaret B. Sentous of Los Altos, Calif., Mary L. (Shifflett) Cooper of Gettysburg, Rhonda S. Kiler of Manchester, Md., Dawn P. Warner of East Berlin, and Susan D. Block; two sons, Jack O. Shifflett of Westminster, Md. and John L. Shifflett and wife, Linda of Hampstead, Md.; and many grandchildren and great-grandchildren. She was predeceased by a son, James A. Shifflett; and a daughter, Gloria L. Shifflett. The funeral service will begin at 10 a.m. on Saturday at Eline Funeral Home, 934 S. Main St., Hampstead, Md., with Pastor William Mewshaw officiating. Interment will be in Mt. Olivet Cemetery, Hanover. Visitations will be held from 3 to 5 and 7 to 9 p.m. on Friday at the funeral home.

CATHERINE MOLA SHIFLETT
The Baltimore Sun, Baltimore, MD, Feb. 5, 1935
SHIFLETT, -- On February 3, 1935, Catherine Mola (nee Alger), beloved wife of Caskey Shiflett. Funeral services will be held at the parlors of Harry H. Witzke, Lombard street at Gilmer on Tuesday at 2 P. M. Interment in Mount Olivet Cemetery

CATHERINE SHIFFLETT FRAZIER
The Daily Progress, Charlottesville, VA, Jun. 20, 1980
Catherine Shifflett Frazier, 72, of Ruckersville, died at her home yesterday. Born in Greene County, she was the daughter of the late William George and Laura Morris Shifflett. She was the widow of Eugene Frazier. Surviving are three brothers, James L. Shifflett of Baltimore, Md., Ollie P. Shifflett of Ruckersville and Enock P. Shifflett of Dyke; three sisters, Lola Morris of Crozet, Bea Crane of Scarsdale, N. Y., and Mannie Shifflett of Dyke. Funeral arrangements with Ryan Funeral Home, Quinque, are incomplete

CATHERINE SHIFFLETT NORTHUP
The Gazette, Cedar Rapids-Iowa City, IA, Nov. 5, 2000
Catherine Shifflett Northup, 77, died Saturday, Nov. 4, 2000, in Keokuk County Medical Center following an extended illness. Services: 10:30 a.m. Monday, First Presbyterian Church, Sigourney, by the Rev. Kate Stangel. Burial: Pleasant Grove Cemetery, Sigourney. Friends may call after 2 p.m. today at the Holm Funeral Home, Sigourney, where the family will be present from 6 to 8 p.m. Survivors include four sons, Roger, Ron and Robert Shifflett, all of Sigourney and Beryl Shifflett of Clinton; three daughters, Brenda Shifflett and Teddie Knowler, both of Sigourney, and Rosalie Davis of Ollie; three stepdaughters, Della Allum of Williamsburg, Mary Rose Lockridge of Amana and Jean Frazier of Sigourney; two stepsons, James Northup of Blairstown and Raymond Northup of North English; and three sisters, Ruth Wright of Webster, Dorothy Lown of Sigourney and Agnes Berg of Riverside. See Daughter Bettie's Obit

CATHERINE TAYLOR SHIFFLETT
The Daily Progress, Charlottesville, VA Feb. 5, 1988
Catherine Taylor Shifflett, 62, of Rt. 2, Barboursville, died Feb. 3, 1988, in a Charlottesville hospital. She was born July 27, 1925, in Greene County, daughter of the late Whitt and Effie Taylor. She is survived by her husband, David Shifflett; three daughters, Dorothy McClung of Crozet, Florence Raynor of Ruckersville and Jean Collier of Barboursville; five grandchildren, Henry McClung, Aubrey Collier Jr., Barbara Collier, Sherry Raynor and Louis D. Raynor; and a great grandchild Joshua Collier. The funeral service will be conducted 11 A.M. Saturday at the Eheart Pentecostal Church, of which she was a member, with interment in Holly Memorial Gardens. The Rev. Edwin (Buzzy) Deane will officiate. The family will receive friends from 7 to 8 tonight at the Ryan Funeral Home, Quinque.

CATHERINE YVONNE SHIFFLETT DOVER
The Galveston County Daily News, TX, Jul 15 2013
Catherine Yvonne Dover, 59 of Tiki Island, Texas passed away Saturday July 13, 2013, at her residence. Catherine was born November 9, 1953 in Texas City, Texas the daughter of Jack Shifflette and Minnie Gilbert. She was a resident of Tiki Island but lived most of her 1ife in Texas City. Catherine loved to do arts, crafts, fishing and was a fun loving person. She never met a stranger and loved her family. Catherine was preceded in death by her father Jack Shifflette and two sisters Shirley and Sandra Shifflette. Catherine is survived by her husband Rodney Dover; her mother and father Minnie Wreyford and James Wreyford; one daughter Sinnamon Hickox; one son Tobias Hickox; two sisters June Eschette and Donna Winkler; eight grandchildren Casandra Jaramillo, Troy Jeansonne, Alyssa Gomez, Jamee Claunch, Drake Vasquez, Cedrick Struggs, Kane Struggs and Boston Hickox; one great grandchild Amiya Claunch. Visitation will be Tuesday July 16, 2013 between 5:00 p.m. and 8:00 p.m. at the James Crowder Funeral Home in La Marque.

CATHY JANE TINDALL SHIFFLETTE
The Odessa American on Fri, Oct. 17, 2014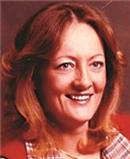 ODESSA -- Cathy Jane Tindall Shifflette, 63, passed away on October 13, 2014, in Odessa, TX, after a brief illness. Cathy was born on May 14, 1951, in Lubbock, TX, to Jim and Jane Tindall. She graduated Permian High School in 1969 and went on to graduate from Odessa College with a degree in nursing. She lived with her husband, John Gregory Shifflette, in Houston for many years. Cathy has resided in Odessa for the last two years. Cathy was preceded in death by her husband, both of her parents and her brother, David Tindall. Cathy is survived by her two daughters, Tracy Carrigan of Odessa and Kristen Fulsom of Midland, TX; her sister, Patti Kincaid of Odessa; and her 6 grandchildren. Cathy requested to have her body donated to science research by Science Care of Aurora, CO. No services are planned at this time.

CECIL SHIFLETT
The Winchester Star, Winchester, VA, Mon, Jun. 5, 2017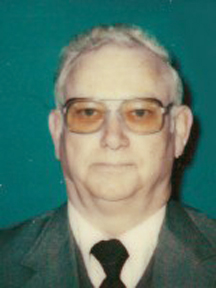 Cecil Shiflett, 86. of Stephens City, Virginia, passed away Thursday, June 1, 2017, at his home. Mr. Shiflett was born in 1930 in Albemarle County, Virginia, the son of the late Grover C. and Elva R Shiflett. He was a graduate of Crozet High School, Class of 1950. Mr. Shiflett was a veteran of the United States Air Force where he was a Staff Sergeant and served during the Korean Conflict. He retired from the Virginia Department of Motor Vehicles after 35 years as a Senior Investigator. Mr. Shiflett loved to golf, do woodworking, and was an avid Redskins fan. He was a past Worshipful Master of Lafayette Masonic Lodge #137 in Luray, Virginia, and a current member of the Winchester Hiram #21 Masonic Lodge in Winchester, Virginia. He had also become a 33rd Degree Mason. Cecil had been a member of Calvary Baptist Church for over 20 years. His greatest passion was his family, his grandchildren, and his great grandchildren. Mr. Shiflett married Bessie Farish on September 30, 1950, in Crozet, Virginia. Surviving with his beloved wife of 66 years is daughter, Bonny Combs (Tim) of Stephens City, Virginia; grandchildren, Jeremy Combs (Jennifer) and Kyle Combs, both of Stephens City; Virginia: great-grandchildren, Hope and Paige Combs of Stephens City, Virginia; sister, Dorothy Shifflett of Batesville, Virginia; and brother, Richard Shiflett (Margaret) of Charlottesville, Virginia. Mr. Shiflett was preceded in death by sister, Joann Hester and brothers, Kenneth and Nelson Shiflett. A memorial service will be held on Friday, June 9, 2017, at 11 a.m. at Omps Funeral Home, Amherst Chapel. Pastor Jim Fuller will be officiating. A time of food and fellowship will immediately follow the service in the Omps Reception Center at Omps Amherst Chapel. Interment will be private. In lieu of flowers, please do a kind deed for a neighbor or friend in memory of Cecil. Donations in memory of Cecil also may be made to Blue Ridge Hospice, 333 W. Cork Street, Suite 405, Winchester, Virginia 22601. Please view obituaries and tribute wall at www.ompsfuneralhome.com

CECIL ALVIN SHIFFLETT
The Daily Progress, Charlottesville, VA, Tue, Feb. 15, 1994
Cecil Alvin Shifflett, 66, of Woodridge died Sunday, Feb. 13, 1994, in a local hospital. He was born Nov. 18, 1927, in Greene County, son of the late William and Bertha Shifflett. He was also preceded in death by one son, Roger Lee Shifflett; and two sisters, Beulah Ragland and Geneva Shifflett. Mr. Shifflett was employed by Wilhoit Motors for 29 years and retired from Tarleton Oak Service Center in June 1993. He was a member of New Bethel United Methodist Church in Woodridge. He is survived by his wife, Mae Shifflett; two sons, Cecil "Johnny" Shifflett of Charlottesville and Curtis Edward Shifflett of Virginia Beach; one daughter, Linda Andrus of canton, Mich.; one brother, William Fred Shifflett of Scottsville; one sister, Hazel Snow of Crozet; four grandchildren; and two great-grandchildren. Funeral services will be held at 11 a.m. Thursday in the Hill and Wood Funeral Home Chapel with the rev. Gordon Zimmerman Jr. officiating. Interment with military rites will follow in Riverview Cemetery.

CECIL C. SHIFFLETT MINER
The Herald Mail, Hagerstown, MD, Mon, Feb. 9, 2004
QUINCY, Pa. - Cecil C. Shifflett Miner, 94, a resident of Quincy United Methodist Home and formerly of 263 Park St., Waynesboro, Pa., died Friday, Feb. 6, 2004, at the nursing home. Born Nov. 3, 1909, in Elkton, Va., she was the daughter of the late Alexander and Myrtie Ann Davis Shifflett. Her husband, Roland P. Miner, died Jan. 16, 1998. They were married Nov. 20, 1929. She was a cafeteria helper in Waynesboro Area Senior High School, retiring in December 1970. She was a member of Ringgold Church of Christ and a member of the Willing Workers Sunday school class. She was a member of Senior Citizens Center, Smithsburg, Smithsburg AARP and the National AARP. She is survived by one daughter, Edith M. Nelson of Frederick, Md.; one sister, Mabel West of Mustang, Okla.; three grandchildren; five great-grandchildren; one great-great-grandson; and a number of nieces and nephews. She was preceded in death by one sister and three brothers. Services will be Wednesday at 11 a.m. at Grove-Bowersox Funeral Home, Waynesboro. Pastor Donald E. Conley will officiate. Burial will be in Ringgold Cemetery. Memorial donations may be made to Ringgold Church of Christ, 14426 Barkdoll Road, Hagerstown, MD 21742.

CECIL DAVID SHIFFLETT
The Daily News Record, Harrisonburg, VA, Sat, Jul. 3, 1915
DIPHTHERIA FATAL TO CHILD AT MONTEVIDEO
Cecil David Shifflett two-year-old son of Mr. and Mrs. D. L. Shifflett, died Thursday at the home of his parents near Montevideo. He had been ill for several days of Diphtheria. The funeral services will be held from the Shifflett residence at 10 o1ock this morning and will be conducted by Rev. W. J. Whitesell, of Keezeltown. Interment will be at McGaheysville.

CECIL DEWEY SHIFFLETT
The Daily Progress, Charlottesville, VA
Mr. Cecil Dewey Shifflett, 64, of Lot 58, Carlton Mobile Homes, died Monday, May 15th in a Charlottesville hospital. He was born in Greene County, son of the late Will and Annie Lee Morris Shifflett. He is survived by his wife Mazie Crawford Shifflett; one son, Ronald Edward Shifflett of Charlottesville; six daughters, Mrs. Virginia Hicks, Mrs. Helen Forsberg and Mrs. Vickie Snow, all of Charlottesville; Mrs. Hazel Ward of Palmyra; Mrs. Marie Collier of Troy; and Mrs. Charlotte Gibson of Barboursville; fourteen grandchildren and two great-grandchildren. He was a retired employee of the City of Charlottesville, an Army Veteran of World War II and a member of John C. Culin Post VFW. Funeral service will be held at 2:00 p.m.; Thursday at Hill & Wood Chapel, conducted by Rev. Roy Newcomb. Interment will be in Oakwood Cemetery. The family will receive friends from 7:00 – 8:30 tonight at Hill & Wood Funeral Home.

CECIL E. SHIFFLETT, SR.
The Delmarvaobits Funeral Home Services, Tue, July 2, 2002
Cecil E. Shiflett Sr., 67, of Lee's Hill, Spotsylvania, died Sunday, June 30, 2002, at his home. He retired as a lieutenant from Prince William County Sheriff's Department and was a former president of State Bank of Prince William County. He was a member of Spotswood Baptist Church. Other memberships include Knights of Pythias Lodge 22, Lions Club, Masonic Lodge, Chamber of Commerce, Small Business Administration and the Sheriff's Association. Survivors include his wife, Ann E. Shiflett; sons, Cecil E. Shiflett Jr. of St. Thomas, U.S. Virgin Islands, and Wayne Allen Shiflett of Springfield; a daughter, Linda Ann Richards of Charlotte Hall, Md.; brothers, Elmer R. Shiflett of Newport News, and Robert H. Shiflett of Baltimore; a sister, Faye Toto of Hereford, Ariz.; grandchildren, Christy L. Estrada, Kerri M. Shiflett, Bruce A. Curtis Jr., Tyler R. Shiflett, Sierra D. Richards; and a great-grandchild, Jonathan L. Estrada. A funeral will be held at 10:30 a.m. Wednesday at Covenant Funeral Service, Fredericksburg, with the Rev. Bob Melvin and the Rev. Daniel H. Cook officiating. The family will receive friends from 7 to 9 tonight at the funeral home. Entombment will follow in Sunset Memorial Gardens. The family requests that expressions of sympathy take the form of contributions to Spotswood Baptist Church Building Fund, 4009 Lafayette Blvd., Fredericksburg, Va. 22408.

CECIL EARLE SHIFLETT
The Daily Progress, Charlottesville, VA Aug. 1938 The home of Mr.and Mrs. Finks Shiflett, of Dyke, was made sad on Sunday, August 21,when they received the news of the death their son, Cecil Earle Shiflett, who died in the University hospital at the age of 29 years, 4 months, and 7 days. The death of Cecil came as a shock to the entire community as well as to the family. Although his condition had been considered serious from his first illness, it was hoped by his friends and the doctors who knew his condition that there would be some means of relief and recovery, but all that human hands and medical skill could do for his relief proved of no avail. Up until August 1st when he was taken seriously ill, so far as his family knew, he enjoyed comparatively good health and worked regularly on the farm for B. G. Snow. When he was not engaged on the farm, he was considered the handy man around the store. It has been truthfully said that he will be missed greatly by his employer in many respects around his home and place of business as well as on the farm. He leaves to mourn his death his father and mother, three sisters, Mrs. Willie Shiflett of Free Union, Mrs. Mangus Grant of Staunton, and Miss Alice Shiflett at home, and one brother, Mr. Willie Shiflett of Ruckersville. The community extends to the bereaved family their most heart felt sympathy and assure them of continued prayers that the Holy Comforter who is able to sustain and comfort in every sorrow may be very near and bring peace to their troubled hearts until that day when all shall be reunited. His body was laid to rest in Evergreen cemetery on Monday, August 22. Funeral services were conducted by Rev. H. S. Knight. The flower girls were his cousins, Jenera, Beulah and Vessie Shiflett, Lucille Snow, Lucy Lamm and Edna Garton. The casket was carried to its place by Willie Shiflet (Rest of obit is missing)

CECIL EARL SHIFLETT
The Daily Progress, Charlottesville, VA July 8, 1983
Cecil Earl Shiflett, 62, of 1135 Oak Hill Drive, Charlottesville, died Friday at his home. He was born Aug. 20, 1920, in Greene County, the son of the late Arthur S. and Lillie Mowbray Shiflett. He is survived by his wife, Lorraine Clements Shiflett; a son, Richard Earl Shiflett of Morganton, N.C.; two daughters, Mrs. Judith S. Coleman and Mrs. Brenda S. Bevilacqua, both of Charlottesville; six brothers, Arthur Forest Shiflett of Sacramento, Calif., Edward L. Shiflett of Woodridge, Calvin. Shiflett and Norman J. Shiflett, both of Charlottesville, Howard F. Shiflett of Waynesboro, Kenneth R. Shiflett of Lynchburg; and five grandchildren. Shiflett was a retied milk salesman with the Monticello dairy after 42 years of service. He was a veteran of World War II, where he served with the U.S. Marine Corps and was a member and deacon of the Northside Baptist Church. A funeral service will be held 2 p.m. Monday at the Northside Baptist church with Dr. C. Spurgeion Paschall, the Rev. Bill Templeton and William J. Sleasman officiating. Interment will be in Riverview Cemetery. In lieu of flowers, contributions may be made to the Northside Baptist Church or to the American Heart Fund. The family will receive friends (Rest of Obit missing)

CECIL EDWARD SHIFFLETT
The Daily News Record, Harrisonburg, VA, Tue, Nov. 24, 2015
Cecil Edward Shifflett, 71, of Elkton, passed away Nov. 22, 2015, at Avante. Cecil was born Dec. 22, 1943, in Rockingham County and was a son of the late George W. Shifflett and Irene G. Shifflett. Cecil worked at McQuay for many years as a welder and worked in construction. He enjoyed hunting, fishing and rebuilding cars and was a member of the Pentecostal Church in his youth. He is survived by his daughter, Angie F. Michael and husband, C.J, of Elkton; two sons, Eddie Shifflett and wife, Tana, of Lacey Spring and Barry G. Shifflett and wife, Renee, of Shenandoah; five grandchildren, James, Tony, Kevin, Cody and Haley; four great-grandchildren, Jada, Mason, Kylie and Carley; brothers, Paul and Harold Shifflett, both of Elkton; and sister, Doris Thomas of Stanley. On Sept. 14, 1963, he married Kathie Jane Shifflett, who preceded him in death. He is also preceded in death by a grandson, Eddie Shifflett Jr.; brothers, Isaac and Robert and sisters, Bea and Dolly. A memorial service will be held Wednesday, Nov. 25, at 2 p.m. at Kyger Funeral Home in Elkton with the Rev. Travis Hensley officiating. Friends are welcome to visit the family at the children's homes at anytime. Condolences may be sent to the family at www.kygers.com.

CECIL EDWARD SHIFFLETT
Cecil Edward Shifflett, 75, of 7006 Fifth Avenue, died Monday 17 May 1993 at Francis Scott Key Hospital. He was born 1 February 1918 in Greene County, a son of William and Bessie Shifflett Shifflett. He was raised in the Craigsville, Virginia area and attended Craigsville schools. He married the former Joyce Martin on 23 December 1945 and lived in Fordwick, Virginia. In 1981, he retired from Bethlehem Steel after 34 years of service. He attended North Point Baptist Church in Dundalk. In addition to his wife, survivors include a son, Christopher Martin Shifflett of Baltimore; a daughter, Vicky Lane Morgan of Cortland, NY; two brothers, Roy E. Shifflett of Baltimore and James E. Shifflett of Quinton, Virginia; and five sisters, Gertie S. Woods of Craigsville, Lucille S. Rome of Proctorsville, Ohio, Bertha S. Shifflett of Richmond, VA, Avis S. Morriss of Free Union, VA, and Dorothy S. Schneider of Hopewell, VA. A service will be conducted at 11 am Thursday at Sensabaugh & Zimmerman Funeral Home, Craigsville, by the Rev. John H. Gettier. Burial will be in Community Memorial Cemetery. Pallbearers will be Christopher Shifflett, Lrobert Pachuta, Douglas Pindell, Roger Woods, Eddie Thompson and Scott Morgan. The family will receive friends from 7 to 8:30 pm today at the funeral home.

CECIL ELWOOD SHIFLETT
The Daily Progress, Charlottesville, VA, Sun, Jun. 24, 2012
Cecil Elwood Shiflett, 82, of Keswick, died on Friday, June 22, 2012, at his home. He was born in Albemarle County on October 25, 1929, the son of the late Edward and Ora Wood Shiflett. He was also preceded in death by a sister, Hazel Garrison; and a brother, Dillard Shiflett. Cecil was employed with the Monticello Dairy for over 32 years and was retired from M. G. Newell Company after 15 years of service. In his early days, Cecil was an avid baseball player and later became quite an accomplished golfer. He was a loving family man who will long be remembered for his great sense of humor and his adoration for all his family, especially his grandchildren. He is survived by his loving and devoted wife of 62 years, Florence Ann Shiflett; one son Clayton E. Shiflett, both of Keswick; one daughter, Sandra Elam of Greensboro, North Carolina; three much adored grandchildren, Steve Joshua Musulin and his fiancé, Meredith Lake, Annie Elam and Ashley Elam, all of Greensboro, North Carolina; one brother, Edward Shiflett and his wife, Linda, of Myrtle Beach, South Carolina; many nieces and nephews and last but not least all his golfing buddies! A graveside funeral service will be conducted 11 a.m. Monday, June 25, 2012, at Monticello Memory Gardens with Mr. Lindsay Ellis officiating. The family will receive friends from 3 until 4 p.m. Sunday June 24, 2012, at the Teague Funeral Home. The family would like to thank Dr. Robert Pritchard and staff and the Hospice of the Piedmont for their loving care of Cecil during his illness. The family also would like to thank all their family and close friends for their love, support and food during this time. The family suggests that in lieu of flowers memorial contributions be made to the Hospice of the Piedmont, 675 Peter Jefferson Parkway, Suite 300, Charlottesville, VA 22911 or the Lake Monticello Volunteer Fire and Rescue, 10 Slice Court, Palmyra, VA 22963. Friends may sign a guest register at teaguefuneralhome.com.

CECIL LLOYD SHIFLETT SR.
The Daily Progress, Charlottesville, VA, Jan 27, 1993



Cecil Lloyd Shiflett Sr. of Baltimore, Md., died Friday, Jan. 22, 1993, in Baltimore, Mr. Shiflett was born May 27, 1920 in Greene County, son of the late Willie T. Shiflett and Nettie V. Shiflett. Mr. Shiflett was a veteran of World War II and was a retired Roller at Bethlehem Steel Corp. in Baltimore. He was a member of Dundalk Church of the Brethren. He is survived by his wife, Virginia M. Shiflett; one son Cecil L. Shiflett Jr.; and one daughter Delores V. Klein. He is grandfather of Shawne V. Shiflett, Shelley I. Scott, Lisa A. Shiflett, Robert V. Klein Fr., Sheila L. Hahn and Michelle L. Klein; and loving great-grandfather of Leanna Scott, Taylor Hahn, Amber Shiflett and Alexis Scott. Also surviving are one brother and two sisters. The family request that any memorial contributions be made to the Dundalk Church of the Brethren, Yorkway and Shipway, Baltimore, Md. 21222. Funerals services for Mr. Shiflett were held in Baltimore, Md. See Wife Virginia's obit

CECIL LLOYD SHIFLETT, SR
The Baltimore Sun
On Jan 22, 1993 Cecil L. Sr., beloved husband of Virginia M. (nee Shiflett), devoted father of Cecil L. Shiflett Jr. and Delores V. Klein, loving grandfather of Shawne V. Shiflett, Shelley I. Scott, Lisa A, Shifflett, Robert V. Klein Jr., Sheila L. Hahn and Michelle L. Klein, dear great grandfather of Leanna Scott, Taylor Hahn, Amber N. Shifflett and Alexis Scott. Also survived by one bother and two sisters. Funeral service will be held at the Duda-Ruck Funeral Home of Dundalk, Inc., 7922 Wise Avenue on Monday at 1 P.M. Interment Holly Hill Memorial Park. Friends may call Sunday 3 to 5 and 7 to 9 P.M. Contributions may be made to the Dundalk Church of the Brethren, Yorkway and Shipway, Baltimore, MD 21222. See Wife Virginia's obit

CECIL "PETE" SHIFFLETT
The Daily News Record, Harrisonburg, VA Saturday, November 13, 1982
Cecil "Pete" Shifflett, 70, of Route 1, Elkton died Friday afternoon at Rockingham Memorial Hospital, where he had been a patient since Wednesday. He had been employed by Dean Lumber Company. On December 2, 1936, he married the former Minnie Hensley, who survives. Also surviving are four daughters, Alice Roach, Vivian Lantz and Sandra Shifflett, all of Elkton, and Donna Brill of Stanardsville; six sons, Cecil, Avis, Allen, Delmas, Elvis and Kenneth Wayne Shifflett, all of Elkton; a brother, Oliver E. Shifflett of Elkton; three sisters, Blanche Hensley, Margaret Morris and Lillie May Shifflett, all of Elkton; two half brothers, Leon Onnie Shifflett of Fredericksburg and Ernest Shifflett of York, Pennsylvania; a half sister, Reada Shifflett of Charlottesville; 23 grandchildren; and four great-grandchildren. The funeral will be conducted 2 p.m. Sunday at Beldor Mennonite Church by the Rev. Harold Lahman. Burial will be in Elk Run Cemetery. The family will receive friends 7-8 p.m. today at the Brill Funeral Home in Elkton. Friends also may call at the Shifflett home.

CECIL WILLIAM SHIFFLETT
The Daily Progress, Charlottesville, VA, Sun, Apr. 11, 2004
Cecil William Shifflett, 68, of Stanardsville, passed away Saturday, April 10, 2004, at a Charlottesville hospital. He was born Sept. 17, 1935, in Greene County, a son of the late Osby and Gladys Geer Shifflett. He is survived by his wife of 51 years, Margaret Shifflett; a daughter, Carolyn Lawson and Darrel, of Stanardsville; three sons, Cecil W. Shifflett, Kenneth D. Shifflett and Kay Jenkins and Buck W. Shifflett and Kim Brown all of Stanardsville; three sisters, Peachy Shifflett, Lois Shifflett and Barbara Breeden, all of Stanardsville; three brothers, Recil Shifflett, Melvin Shifflett and Norman Shifflett, all of Stanardsville, seven grandchildren; Meghan and Gennie Lawson, Benjamin and Elizabeth Jenkins, Daniel and John Shifflett and Ashton Dunnivan and one great-grandchild; Gage Jenkins; and his beloved pet dog, "Dixie". A funeral service will be held at 11 a.m. Tuesday at Mt. Herman Mennonite Church with interment in the Church Cemetery with Pastor Charles Shank officiating. The family suggest memorial contributions be given to the Greene County S. P. C. A. There will be no viewing. Ryan Funeral Home, Quinque, is in charge of arrangements.

CEGURNIA RYAN SHIFFLETT
Mrs. Shifflett Rites
The funeral for Mrs. Cegurnia Ryan Shifflett, 78, of Rt. 2, Elkton will be conducted 2 p.m. Friday at Mt. Zion United Methodist Church by the Rev. Lewis C. Armentrout Jr. Burial will be in Mt. Olivet Cemetery at McGaheysville. Pallbearers will be George I. Sandridge, Lawrence Life, Emory T. Coleman, Owen R. and Orson Hensley, Owen P. Rimel, Calvin M. Dovel Jr. and David O. Conner. The family will receive friends at the Lindsey Harrisonburg Funeral Home 7:30-8:30 p.m. today. Relatives will meet at the funeral home 1:20 p.m. Friday at the church. Mrs. Shifflett died Tuesday at Rockingham Memorial Hospital.

CELIA SHIFFLETT SHECKLER
The Daily Progress, Charlottesville, VA, Fri, Nov 25, 1983
Celia Shifflett Sheckler, 77, of Stanardsville, died Thursday in a Charlottesville hospital. She was born in Greene County daughter of the late Will and Bettie Hamm Shifflett. She is survived by one son, Jesse Sheckler of Stanardsville; a daughter-in-law, Rebecca Sheckler and a granddaughter, Melissa Sheckler; two brothers, Carl Shifflett of Stanardsville and Elphis Shifflett of Ruckersville; five sisters, Yettie Walton, Delphia Dean and Pansy Snow all of Stanardsville and Edith DeVaughn of Longwood, Fla. Funeral services will be held at 2 p.m. Sunday at the Ryan Funeral Home in Quinque, interment in Evergreen Cemetery, the Rev. Richard Reckichar will officiate. The family will receive friends from 7 to 8 Friday and Saturday evening at the funeral home.

CHAD EDWARD SHIFFLETT
TIMOTHY LEE SHIFFLETT
Chad "Chaddy" Edward Shifflett, 14, of Weyers Cave; and his brother, Timothy "Timmy" Lee Shifflett, 12, of Elkton, passed away tragically December 26, 2016, near Weyers Cave. Chad was born April 7, 2002, and Timothy was born January 20, 2004, both in Harrisonburg, and were the sons of Stacy E. Shifflett of Elkton, and Sarah J. (Metheny) Cook and husband, Larry, of Weyers Cave. Chad was in the ninth grade at Dayton Learning Center and Timothy was in the seventh grade at Elkton Middle School. They both enjoyed inline speed skating, skateboarding, hunting, fishing, and riding dirt bikes. They both will be greatly missed by their family and friends. Besides their parents, Chad and Timmy are survived by sisters, Katelin "Katie' Shifflett, Kortlin "Critter" Cook; a step-brother, Stephen "Tyler" Hopkins and wife, Sarah; maternal grandparents, Stephen Metheny and Karen Metheny; paternal grandparents, Charles and Brenda Shifflett; a niece Kairi Hopkins, a nephew, Aedyn Hopkins; numerous cousins; and extended family. The family will receive friends from 6:00 to 8:00 p.m. Saturday, December 31, 2016, at Kyger Funeral Home in Harrisonburg. A memorial service and burial will be held at a later date. Memorial gifts may be made to the Shifflett and Cook families to help with final expenses.

CHAD EDWARD SHIFFLETT
The Daily News Record, Harrisonburg, VA, June 11, 1992
The funeral for Chad Edward Shifflett, 18, of Route 1, Grottoes, will be held at 2 p.m. Friday at the Pleasant Valley Church of the Brethren. Mr. Michael Ditton will conduct the service. Burial will be in Augusta Memorial Park at Fishersville. Mr. Shifflett died June 8, 1992 , at Waynesboro Chad Shifflett Community Hospital. He was born Aug. 4, 1973, in Waynesboro and was a son of Wilbert Eugene Shifflett of Waynesboro and Juanita Thompson Shifflett Lilly of Route 1, Grottoes He attended the New Hope Elementary School and was to have graduated from Fort Defiance High School Wednesday evening. He played baseball on the Farm League, Little League and Babe Ruth League. He enjoyed skateboarding and played the guitar. In addition to his parents, he is survived by a stepfather, Garry Lilly of Route 1, Grottoes; one sister, Misty Shifflett; one stepbrother, Michael Cline Jr.; a foster sister, Norma Nail, all at home; grandparents, Mr. and Mrs. Wilbert M. Shifflett of Route 1, Waynesboro and Mrs. Elsie Thompson of Waynesboro; and several foster brothers and sisters. He was preceded in death by his stepfather, Michael Cline. The family will receive friends 7-8:30 p.m. today at the Lindsey Weyers Cave Funeral Home.

CHANDA MARIE SHIFFLETT
The Daily Progress, Charlottesville, VA, Mar. 8, 1988
Chanda Marie Shifflett, age 4, of Stanardsville, daughter of Donald W. and Cynthia Shifflett died March 6, 1988, at the home of her maternal grandparents, Mr. and Mrs. Clarence W. Shifflett of Rt. 2 Stanardsville, with whom she had resided since her birth. She is also survived by her paternal grandparents, Mr. And Mrs. Dan Shifflett, and a great grandmother, Mrs. Ella B. Shifflett, all of Rt. 2, Stanardsville. Chanda was born June 17, 1983, and had been ill since birth. She is survived by two sisters, Amber Nicole Shifflett and Susan Rae Shifflett, both at home. The funeral service will be conducted 2 P.M. Tuesday at the Ryan Funeral Home, Quinque, with interment in the Shifflett family cemetery on Pocosan Mountain. The Rev. Paul Davis Jr. will officiate. The family request memorial donations be made to the Kluge Children's Rehabilitation Center U.S. 250 West, Charlottesville, Va. 22901.

CHARLEEN RANKIN SHIFFLETT
The Daily News Record, Harrisonburg, VA, Wed, May 22, 2013
Charleen was born in Port Republic, Va., on May 26, 1935, and was a daughter of the late James Edward Rankin and Myrtle Virginia (Raynes) Murray. She retired from Kmart in Harrisonburg. On Feb. 16, 1957, she was united in marriage to Clarence D. "Donnie" Shifflett, who preceded her in death on Jan. 19, 1990. She is survived by a daughter, Kathy C. Garrison of Grottoes; three sons, Robert Edward Shifflett and wife, Tammy, of Mount Sidney, James Allen Shifflett and wife, Teresa, of Grottoes, and Donald Wayne Shifflett and wife, Karen, of Crimora; son-in-law, Jeff Garrison of Grottoes; twin sister, Kathleen Morris and husband, Jacob, of Port Republic; sister, Lavon McDonaldson of Grottoes; and two brothers, Prentice Rankin of Elkton and Alvin Rankin and wife, Sharon, of Port Republic. She is also survived by eight grandchildren, Matthew Garrison, Sarah Toms, Tiffany Shifflett, LeNelle Good, Jamie Allen Shifflett, Jacqueline Shifflett, Laura Shifflett and Cody Shifflett; and 22 great-grandchildren. She was preceded in death by two brothers, James Rankin Jr. and Dallas Rankin, and two sisters, Geneva McDonaldson and Anna Mae Lam. A funeral service will be conducted 11 a.m. Saturday, May 25, 2013, at Johnson Funeral Service in Grottoes with Brian Lamond officiating. Burial will follow at Port Republic Mutual Cemetery. The family will receive friends from 6 until 8 p.m. Friday at the funeral home. Memorial contributions may be made to Sentara-RMH Hospice, 2010 Health Campus Drive, Harrisonburg, VA 22801. Online condolences may be sent to the family at http://www.johnsonfs.com/

CHARLES SHIFFLETT
The Daily Progress, Charlottesville, VA, Wed, Apr. 5, 2017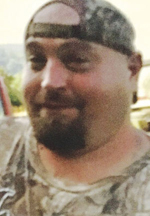 Charles Shifflett, known by all as Junior, unexpectedly passed away at his home in Browns Cove, Virginia, on April 1, 2017. Born on December 24, 1977, he was the son of Janice Shifflett and the late Buck Shifflett of Crozet, Virginia. In addition to his father, he was preceded in death by his grandmother, who was a great help in raising him and whom he looked up to as a mother figure, Estelle Geneva Batten; and a grandfather, George William "Pick" Shifflett. He is survived by the love of his life, whom he shared 15 years with, Jenny; their three sons whom he adored, Austin, Bubba, and Dillon Shifflett, all of Browns Cove, Virginia; a daughter, Cassie Shifflett, of Afton, Virginia; a grandmother who called him "her boy," Mary Morris, of Waynesboro, Virginia; a sister, Cindy Hall, of Afton, Virginia; sister, Tiffany Shifflett; brother, Brandon Shifflett; and step-father, Thomas Shifflett, also known as "Bones." Junior was a "stand in the shadow" type of man, unless it came to Jenny and the boys or something he strongly believed in. He was a man of few words, but if anyone needed help diagnosing a problem with a vehicle he was there to lend a hand and his knowledge to fix it through trial and error. He was a Ford kind of man, and if your Chevy needed repair he would direct you to the nearest garage. If he wasn't under a hood, he could be found sporting his camo, leaning on his truck with the music blasting, throwing back some cold ones with his brother, Dave White, Ricardo Becerra, and Bean. Where you saw Junior, you saw Dave. If they weren't in the yard they were "taking a ride," and we all knew that meant down some back road. Junior's hobby was trucks and vehicles, but his passion was his kids. He was a good father and loyal friend. A memorial service will be held on Thursday, April 6, 2017, at 2 p.m., at Teague Funeral Home in Charlottesville. www.teaguefuneralhome.com

CHARLES SHIFFLET
The Pittsburg Morning Sun, Pittsburg, KS, Sun, Aug. 28, 1977
Charles (Chuckie) Shifflet, 20, Arma, died at 3:15 a.m. Saturday, following a motorcycle wreck in Frontenac. The accident occurred at 2:30 a.m. when his motorcycle, westbound on Leighton, hit loose gravel on the roadway at the intersection with Mt. Carmel Road, the Crawford County Sheriff's Department said. After hitting the loose gravel, Shifflet apparently lost control and the motorcycle hit a utility pole and then came to rest in a private driveway, the sheriff's department said. Shifflet was pronounced dead at the scene by Crawford County Coroner Dr. Samuel B. Muller. Damage to the motorcycle was estimated at $450. Shifflet was born on January 7, 1957, at Pittsburg. He was an employee of the U. S. Gypsum Company, 911 East Jefferson. He lived in Arma for most of his life and graduated in 1975 from Northeast High School at Arma. Survivors include his parents, Mr. and Mrs. Charles Shifflet of Arma; a sister, Cheryl Shifflet, of the home; his paternal grandparents, Mr. and Mrs. Roy Shifflet, Arcadia; his great-grandmother, Mrs. Sara James, Arcadia; and several uncles and aunts. Funeral services will be at 8 p.m. today at the Siple-Bedene Funeral Home, Arma, with the Rev. John Steele officiating. Burial will be at 10 a.m. Monday in the Garden of Memories Cemetery.

CHARLES B. SHIFFLETT
The Sarasota Herald-Tribune, FL, Apr. 2, 1996
Charles B. Shifflett, 79, Sarasota, died March 29, 1996. He was born Dec. 7, 1916, in Highland Park, Ill., and came to Sarasota 14 yeas ago from Winnetka, Ill. A Navy veteran of World War II, he retired from the Great Lakes Naval Training Center. Survivors include two daughters, Anne Marie Rubendall of Sycamore, Ill., and Barbara Nelson of Winnetka, Ill.; and two grandchildren. A memorial service will be at a later date. Burial will be in Memorial Park Cemetery in Skokie, Ill. National Cremation Society, Sarasota Chapter, is in charge. In lieu of flowers, memorial donations may be made to the American Heart Association, 5899 Whitfield Ave., Suite 200, Sarasota 34243.

CHARLES B. SHIFFLETT
The Daily News Record, Harrisonburg, VA, Sat, Nov. 3, 1973
The funeral and burial for Charles Benjamin Shifflett, 84, were held this week in Highland Park, Ill. Mr. Shifflett died in Highland Park on Sunday. He was born Jan. 18, 1889 in Rockingham County and was a son of the late Luther and Lizzie Monger Shifflett. Surviving are a son, C. B. Shifflett Jr. of Highland Park, Ill.; a sister, Mrs. Bessie Scott of Harrisonburg, and six brothers, Clarence (Fox), Bernard (Teen), Myron, Dick, James and Zirkle Shifflett, all of Rockingham County.

CHARLES C. SHIFFLETT
The Journal-News on Oct. 18, 2017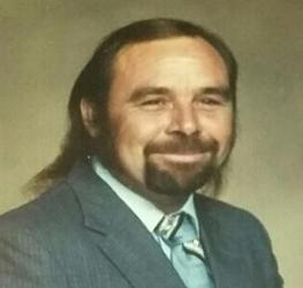 SHIFFLETT, Charles C. Age 61 of Hamilton passed away on Monday, October 16, 2017, at Hospice of SW Ohio. He was born in Hamilton, Ohio on October 25, 1955, the son of John and Charlcy (Hayes) Shifflett. Charles worked for the Dayton Historical Society Restoring Homes. Survivors include his wife Cecelia; five children, Christie (John) Turner, Joe (Crystal), Heather, Ronnie, and Christopher Shifflett; sixteen grandchildren, Joshua, Stanley, Tony, Hemi, Joseph Jr., Gracie, Cody, Kayden, Mason, Felicity, Derek, Samantha, Savannah, Makayla, Jeremiah, and Adrian; one great-granddaughter, Paisley; six siblings, Darrell, Ronnie, and Janet Shifflett, Linda (Tom) Imfeld, Brenda (Wayne) Rowland, and Carol (John Hueit) Shifflett; brother-in-law, Lonnie Lane; many nieces and nephews. He was preceded in death by his parents; a son, Charles Curtis Shifflett II; a sister, Elaine Lane. Funeral services will be held at 6:00PM Thursday in the Zettler Funeral Home, 2646 Pleasant Ave. Visitation will be from 5-6:00PM Thursday in the funeral Home. Online register book is available at www.zettlerfuneralhome.com

CHARLES C. SHIFLETT
The Richmond Times-Dispatch, VA Nov. 10, 2003
Charles C. Shiflett, 78, of Richmond, passed away Friday, November 7, 2003 after a long illness. He is survived by his wife, Sarah R. Shiflett; son, Charles B. Shiflett and wife, Joan; daughter, Mary Kay Sloope and husband, Warren; two grandsons, Charles Curtis Shiflett and wife, Kelly, and Christopher Curry. Remains rest at the Parham Chapel, Woody Funeral Home, 1771 Parham Rd., where the family will receive friends 6 to 8 p.m. Monday, and where services will be held 1 p.m. Tuesday. Interment Westhampton Memorial Park. In lieu of flowers, memorial gifts may be made to the Muscular Dystrophy Association or the American Heart Association. See Wife Sarah's obit

CHARLES CLIFFORD SHIFLET SR.
The Daily News Record, Harrisonburg, VA, Tue, Jun. 5, 2012
Charles Clifford Shiflet Sr., 87, a resident of Hinton, passed away Sunday, June 3, 2012, at Avante Nursing Home. Mr. Shiflet was born Nov. 2, 1924, in Hinton, and was a son of the late Roy H. and Annie Myers Shiflet. He retired from Excel Steel and was a longtime Boy Scout leader. He was a member of the West Rockingham Ruritan Club and enjoyed farming. He was also a member of the Mount Bethel Church of the Brethren. On April 22, 1942, he married the former Fleta Bodkin, who preceded him in death on May 21, 2001. Surviving are two sons, Charles C. Shiflet Jr. of Mount Crawford and Bill Shiflet of Hinton; brothers and sisters, Frances Yannul of Harrisonburg, Juanita Smith, Dayton, Rodney Shiflet, Dayton, Donna Hartman, Dayton, and June Counts of Harrisonburg; three grandchildren, Carissa Alexander, Cliff Shiflet and Chris Shiflet; and three great-grandchildren, Sydney, Bradley and Layne Shiflet. Mr. Shiflet was preceded in death by three brothers, Linwood Shiflet, Glen Shiflet and Roy Wayne Shiflet; and one sister, Louise Ritchie. The Revs. John Jantzi and Bill Garber will conduct a memorial service Wednesday, June 6, 2012, at 3 p.m. at Mount Bethel Church of the Brethren. The family will receive friends following the memorial service. Friends may call anytime Tuesday at the McMullen Funeral Home. Memorial contributions may be made to the Clover Hill Rescue Squad, 2100 Clover Hill Road, Dayton, VA 22821, Mount Bethel Church of the Brethren, 8550 Robinson Road, Dayton, VA 22821, or to the charity of your choice. Online condolences may be made to the family at www.mcmullenfh.com.

CHARLES D. SHIFLETT
June 10, 1931 - June 26, 2013
The Pueblo Chieftain, Pueblo, CO, Jun. 20, 2013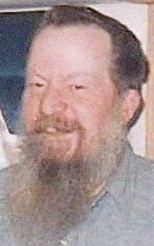 Charles D. Shiflett, 82, passed away June 26, 2013. He is preceded in death by his wife, Margaret; parents, John and Gladys Shiflett; sister, Dorothy Hansen; brothers, Jim Shiflett and Kenny Shiflett. He is survived by his children: John, Steve (Diane), Vince (Karen), Kirk (Alma), Annie; siblings, Gary, JoAnn Johnson, Sharon Bastian, grandchildren, great-grandchildren, nieces, nephews and beloved dog, Hondo. Charles retired from the PAD and served in the Navy during the Korean War. He also worked as a camp host with his wife at Taylor Reservoir for over ten years. Viewing, 5-6 PM, Monday at the funeral home. Funeral service, 10:00 AM, Tuesday, George McCarthy Historic Chapel. Online condolences at www.georgemccarthyfuneralhome.com Under the direction of George McCarthy Funeral Home. Graveside Service, Tuesday, July 02, 2013, 11:20 AM - 12:00 PM, Imperial Memorial Gardens, 5450 W 78, Pueblo, C) 81004.

CHARLES DAVID SHIFLETT
The Sacramento Bee, Sacramento, CA, Wed, Jan. 14, 2015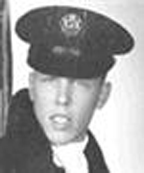 SHIFLETT, Charles David, Charles passed at the age of 62, on January 11, 2015 at Sutter Memorial Hospital in Sacramento, Ca. He was a resident of Sacramento and a former resident of the Yuba Sutter area. He Served in the U. S. Air Force and was a Warehouse Manager for 20 Yrs. He also worked for Browns Gas Co. for several years. He is survived by his Wife: Conlinda Montero of Sacramento, California. Sons: Kevin Shiflett of Sacramento, California Bryan Shiflett of Santa Rosa, California. Brother: Larry Shiflett of Yuba City, California. Sisters: Tina Shiflett of Virginia, Theresa Shiflett of Sacramento, California Sherry Shiflett of So. Dakota. Grandchildren: Christian, Hailey, Hayden, Bryson and Camden. Also Survived by many nieces and nephews. Preceded in death by a sister Kathy Shiflett. Services will be held at 1:00 P.M. on Friday January 16, 2015 at 1:00 p.m. at Lipp and Sullivan Chapel in Marysville with Pastor Berni Fricke of the Faith Lutheran Church Marysville Officiating. Burial with Military Honors will be held at Sutter Cemetery in Sutter, California.

CHARLES DEARMONT SHIFFLETT
The Winchester Star, Winchester, VA, Feb. 2, 2018
Charles Dearmont Shifflett, 78, of Winchester (died Sunday, January 28, 2018. He was born June 23, 1939 in Clarke County, VA the son of Anfield and Lena Williams Shifflett. He married Helen Cunningham on June 12, 1965. He was a member of the Inwood Family Worship Center, where he was also a minister and teacher. Professionally, he worked as a foreman for Fruit Hill Orchard. In addition to his wife, he is survived by his children, Dana Rickard of Martinsburg, WV, Charles Shifflett of Gerrardstown, WV, and Patricia Stickel of Stephenson; sisters, Ella Jean Brannon, Mary Wilkins, Ruth Graves, Marie Shifflett, and step-sister, Julia Palmer; eight grandchildren and eight great-grandchildren. His parents, son, Timothy Shifflett, and nine siblings, preceded him in death. A funeral will be 11 a.m. Monday in Phelps Funeral Chapel 311 Hope Drive Winchester officiated by Reverend David Palmer. Burial will be in Wesley Chapel Cemetery. Casket Bearers will be Richard Cunningham, Mike Stickel, Mike Stickel, Jr., Billy Shifflett, David Sheilds, and Bobby Shifflett.

CHARLES E. SHIFLETT
The Richmond Times Dispatch, Monday, March 3, 2003
Charles E. Shiflett, 82, of Sandston, died Thursday, February 20, 2003. He is survived by his wife, Evelyn A. Shiflett; two sons, Roger L. Shiflett and David L. Shiflett; a brother, Houston F. Shiflett; a sister, Lorraine Austin; seven grandchildren and three great-grandchildren. Mr. Shiflett was a member and Deacon at New Bridge Baptist Church and retired from Citizen's Home Insurance after 25 years of service. Friends may call 2 p.m. to 4 p.m. and 6 p.m. to 8 p.m. Friday at the Laburnum Chapel, Woody Funeral Home, 2110 East Laburnum Avenue, where services will be held Saturday at 2:30 p.m. Interment Washington Memorial Park.

CHARLES E. SHIFLETT
The Palatka Daily News, Putnum County, FL Sep. 25, 2000
Charles E. "Charlie" Shiflett, 74, of Palatka, died Sunday, September 24, 2000 at his home following an extended illness. A native of Wedowee, Alabama, he had resided in Palatka since 1973 coming from Miami. He had worked as a pipe-fitter in a boat yard and was of the Holiness Faith. He is survived by his wife of 31 years, Dorotha B. Shiflett of Palatka; two sons and daughters-in-law, Charles S. and Marlene Shiflett of San Mateo, Ronald G. and Ella Shiflett of Palatka; a daughter, Theresa D. Shiflett of Pomona Park; a step-son, Burgain Mealer of Battle Creek, Tenn.; two brothers, Raburn Shiflett and Patton Shiflett, both of Pisgah, Alabama; two sisters and brother-in-law, R. V. Lester of Albertson, Alabama and Annie Mae and Harley King of Henagar, Alabama, several grandchildren and great grandchildren. Funeral services will be 11 a.m. Wednesday at Johnson-Overturf Funeral Home of Palatka with Rev. Frank Hudson and Rev. Dolly Harrell officiating. Burial will follow in Oak Hill West Cemetery. Visitation will be Tuesday from 6-9 p.m. at the funeral home. Flowers are gratefully accepted or memorial contributions may be made in his memory to Hospice of North-Central Florida, 3204 Crill Ave., Palatka, Fl 32177. Johnson-Overturf Funeral Home of Palatka is in charge of the arrangements.

CHARLES EARMAN SHIFFLETT
The Daily News Record, Harrisonburg, VA, Feb 2012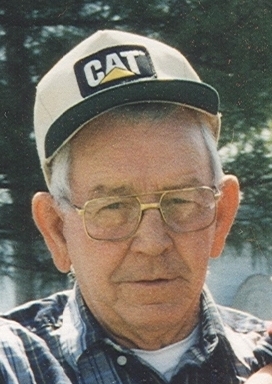 Charles Earman Shifflett, 83, of Shenandoah, passed away Sunday, Feb. 12, 2012, at Rockingham Memorial Hospital in Harrisonburg. Mr. Shifflett was born Feb. 3, 1929, in Rockingham County, and was the son of the late Earman Monroe and Nora Lam Shifflett. In addition to his parents, he was preceded in death by a brother, Conrad Shifflett, and a sister, Zada Comer. Mr. Shifflett was a member of St. Peter's United Methodist Church near Elkton. He was a self-employed heavy-equipment operator, working for various construction companies in the area, including Mundy Quarry, Dean Lumber Co., Monger Excavating, Torrence and sawmill work. He was also a self-employed farmer and did custom butchering, which he enjoyed very much. On Dec. 24, 1949, he married Nellie Lee Reed, who survives. He is also survived by five sons, Charles James Shifflett, Junior Lee Shifflett, Julian Franklin Shifflett, Ernest Monroe Shifflett and Bobby Earman Shifflett, all of Shenandoah; one daughter, Joyce Williams Meadows of Shenandoah; three brothers, Paul Shifflett of Elkton, Ray Shifflett and Clyde Shifflett, both of Shenandoah; five sisters, Louise Dovel of Stanley, Marlene Comer, Mary Housden and Lena Dean, all of Shenandoah, and Ida Mae Roudabush of Elkton; 20 grandchildren and 39 great-grandchildren. A funeral service will be held 2 p.m. Thursday, Feb. 16, 2012, at St. Peter's United Methodist Church near Elkton with the Rev. Carrie Talbott and the Rev. Travis Hensley officiating. Burial will follow in Dovel's (St. Peter's) Cemetery near Elkton. The family will receive friends Wednesday from 6 to 8 p.m. at the Kyger Funeral Home in Elkton. Friends may also call at the Shifflett home any time Memorial donations may be made to the Elkton Rescue Squad, P.O. Box 152, Elkton, VA 22827.

CHARLES EDGAR SHIFFLETT
The Baltimore, Sun, Baltimore, MD, Sun, Feb. 19, 2006
SHIFFLETT, Charles E. On February 16, 2006 CHARLES EDGAR SHIFFLETT; beloved husband of Frances L. (nee Griffith); loving father of Charlene Young and the late Charles E., Jr. and Royce Shifflett; cherished grandfather of Sandra Gillenwater and Heather Young; dear great-grandfather of Bethany and Andrew Pullen; dear brother of Jack Shifflett and the late Edna Knicley. Funeral Service will be held at the family owned Duda-Ruck Funeral Home of Dundalk, Inc., 7922 Wise Avenue on Monday at 10 A.M. Interment Gardens of Faith Cemetery. Friends may call on Saturday & Sunday 3 to 5 and 7 to 9 P.M.
NOTE: This is the s/o Charles Edward Shifflett and Annie Burns

CHARLES EDGAR SHIFFLETT
The Dundalk Eagle, Dundalk, MD, Thu, Mar. 9, 2006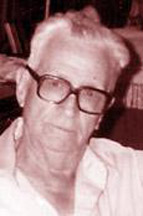 Longtime Dukie Avenue resident Charles Edgar Shifflett, 86, died of Alzheimer's disease on Feb. 16 at Future Care nursing home in Catonsville. A native of Staunton, Va., he resided in Edgemere for several years before moving to Dukie Avenue, where he lived for more than 40 years. He moved into Future Care about two years ago. Mr. Shifflett remained a truck driver until 10 years ago, even after retiring from the profession. In his spare time, he loved to jitterbug. He is survived by his wife of 56 years, Frances L. Shifflett (nee Griffith), daughter Charlene Young of Springfield, Va., brother Jack Shifflett of Pennsylvania and granddaughters Sandra Gillenwater of Dundalk and Heather Young of Orlando, Fla. He was predeceased by sons Charles E. Shifflett Jr. and Royce Shifflett, brother Arthur Shifflett and sister Edna Knicely. A service at Duda-Ruck Funeral Home on Feb. 20 was followed by interment at Gardens of Faith Cemetery.
NOTE: This is the s/o Charles Edward Shifflett and Annie Burns

CHARLES EDWARD SHIFLET
The Daily News Record, Harrisonburg, VA, Tue, Jul 7, 1953
C. E. Shifflett Dies In Balto.
Charles Edward Shiflet, 83, a native of Rockingham County, and a resident of Staunton and Augusta County for sixty years, died at five-thirty o'clock Monday evening at the Spring Grove Hospital in Baltimore. Mr. Shiflet was born on July 29, 1870 in Rockingham but spent the majority of his life in the Staunton community. He had been making his home with his stepdaughter and son-in-law. Mr. and Mrs. George Knicely in Baltimore for the past year. Mr. Shiflet, devoted the majority of his life to farming. Mr. Shiflet was twice married. Besides his second wife. Mrs. Annie Lee Burns Shiflet, now residing in Baltimore; and his step-daughter, he is survived by five daughters, Mrs. Icy Perkins, of Covington; Mrs. Sarah Harris and Mrs. Elizabeth Manlis, both of Baltimore; Mrs. Louise Myers, of Staunton; and Miss Ada Shiflet, of Salisbury. Md.; and five sons, Mose and Charley Shiflet, both of Staunton; Jack B. Shiflet, of Glen Bourne, Md.; and Charles E. Shiflet, Jr. and Arthur A. Shiflet, both of Baltimore. A brother, L. N. Shiflet, of Charlottesville, also survives. The Lindsey Funeral Home is returning the body to Harrisonburg and funeral services will probably be held Thursday morning at eleven o'clock from the Tinkling Spring Presbyterian Church near Fishersville. Burial will be in the adjacent cemetery. Final arrangements will be announced later.

CHARLES EDWARD SHIFLET
Daily News Record, Harrisonburg, VA, Wed, Jul. 18, 1953
C. E. Shifflett Rites Thurs
Funeral services for Charles Edward Shiflett, a residence of Augusta County for sixty years, who died at five-thirty Monday evening at the Spring Grove Hospital in Baltimore, will be held Thursday morning, at eleven o'clock from the Tinkling Springs Presbyterian Church near Fishersville. The Rev. Howard M. Wilson, the pastor of the church, will have charge of the services and burial will be in the family lot in the adjacent cemetery. The body now rests at the Lindsey Funeral Home on South Main Street in Harrisonburg where it will remain until four-thirty this (Wednesday) afternoon when it will be taken to the home of his step-daughter and son-in-law, Mr. and Mrs. George Knicely in the Barren Ridge Church community of Augusta County. Relatives and pallbearers are asked to meet at the Knicely residence Thursday morning a ten o'clock where a brief service will be held prior to leaving for the church. Mr. Shiflett, who had been making his home in Baltimore for the past year is survived by a second wife, Mrs. Annie Lee Burns Shiflett and his step-daughter and five daughters, five sons, one brother, and a number of grandchildren and nieces and nephews.

CHARLES EDWARD SHIFLETT
The Rome News-Tribune, Rome, GA, Sun, Sep. 15, 1957
Charles Edward Shiflett, 83, of 308 W. 6th St., life-long resident of Rome and Floyd County, passed away in a Rome hospital Friday following an illness of several years. His condition had been serious for two weeks. Mr. Shiflett was born in Floyd County, Nov. 10, 1873, son of the late James Monroe and Mary Brewer Shiflett. For 40m years he was an employee of Pepperell Mfg. Co., but prior to his retirement several years ago, he was a well known carpenter. He was preceded in death by his wife, the former Miss Florida Naomi Patterson, on May 10, 1956; by a daughter, Mrs. Belle Duke, Nov. 19, 1955 and by a son, George Shiflett, Jan. 21, 1952. Surviving are three daughters, Mrs. Herman Hyde, Mrs. J. M. Lloyd and Mrs. W. E. Cassel, all of Rome; four sons, Bob, Jack and Joe Shiflett, all of Rome and William Shiflett; Atlanta; one brother, Frank Shiflett, Rome, Rt. 1. Twenty five grandchildren, 28 great-grandchildren and a number of nieces and nephews also survive. Funeral services will be held at 3 p. m. today in Grace Bible Church with the pastor, the Rev. Howard Burns and the Rev. Harvey Brown, pastor of Hollywood Baptist Church, officiating. Interment will be in the family lot in East View Cemetery. The body will lie in state at the residence until time of services. Pallbearers include Ernest Crowe, Robert Dowdy, Tom Bridges, H. B. Taylor, Griffin Rush and Doc Patterson.

CHARLES EDWARD SHIFFLETT
The Page News Courier
SHIFFLETT, CHARLES EDWARD age 79 yrs. of Penn Laird died 25 Dec 1998 at his home. Born 30 Oct 1919 in Rockingham Co., son of the late Hiram & Lelia Rogers Shifflett. Married 08 Jan 1940 Aleecie Herring. Sons, Donnie Shifflett of Lewistown, Pa., Billie Shifflett of Harrisonburg, Larry Shifflett of McGaheysville & Troy Shifflett of Elkton. Daughter, Catherine 'Kitty' Whitt of Weyers Cave. Brother, John E. Shifflett of the Salem, Va. hospital. 8 grandchildren & 11 great grandchildren. Numerous nieces & nephews. Burial in Eastlawn Memorial Gardens.

CHARLES EDWARD SHIFFLETT
The Daily-News Record, Rockingham Co., VA
Charles Edward Shifflett, 79, 6389 Spotswood Trail, Penn Laird, died Friday, Dec. 25, 1998, at his home. He had been ill for two years. Mr. Shifflett was born Oct. 30, 1919, in Rockingham County, and was a son of the late Hiram and Lelia Rogers Shifflett. He lived in Rockingham County all his life and was educated in Rockingham County schools. He was employed at Merck and Company until his disability after 33 years of service. He was a member of the Veterans of Foreign Wars Gooden Brothers Post 9292 in Elkton and Mount Olive Church of the Brethren. On Jan. 8, 1940, he married Aleecie Herring, who survives. Also surviving are four sons, Donnie Shifflett, Lewistown, Pa., Billie Shifflett, Harrisonburg, Larry Shifflett, McGaheysville, and Troy Shifflett, Elkton; one daughter, Catherine (Kitty) Whitt, Weyers Cave; one brother, John E. Shifflett, Salem Veterans Administration Hospital; eight grandchildren; 11 great-grandchildren; and a number of nieces and nephews. The Revs. Wayne Wright and C. Reynolds Simmons will conduct the funeral at 2 p.m. Wednesday at the Lindsey Harrisonburg Funeral Chapel. Burial will follow at Eastlawn Memorial Gardens. The family will receive friends from 7 p.m. to 8 p.m. Tuesday at the funeral home. Memorial contributions may be made to the Rockingham Memorial Hospital Hospice.

CHARLES EDWARD SHIFFLETT
The Washington Post, Washington, DC, Mar. 12, 2005
Charles E. Shifflett Auto Body Shop Manager
Charles Edward Shifflett, 85, who worked for Rosslyn Auto Body from the mid-1940s to 1984 and retired as manager, died of cardiac arrest March 9 at Cherrydale Health and Rehabilitation Center in Arlington. Mr. Shifflett, an Arlington resident, was born in Alexandria. He served in the Navy in the Pacific during World War II. He was a member of the Loyal Order of Moose. A daughter, Brenda Shifflett, died in 1999. Survivors include his wife of 60 years, Marie Martin Shifflett of Arlington; two daughters, Sandra Bush of Arlington and June Cayne of Silver Spring; 11 grandchildren; 11 great-grandchildren; and two great-great-grandchildren.

CHARLES ELBERT SHIFFLETT
The Daily Progress, Charlottesville, VA Friday, Jan 28, 2000
Charles Elbert Shifflett, 86, of Stanardsville, passed away Tuesday, Jan 25, 2000, at a Charlottesville Hospital. he was born March 15, 1913, in Albemarle County, son of the late Charles Floyd Shifflett and Quicky Shifflett. He also was preceded in death by three brothers, Allen Shifflett, Clarence Shifflett, and Russell Shifflett; two sisters, Millie Shifflett and Margaret Shifflett. He is survived by three brothers, Roy Shifflett and his wife, Nettie, Randolph Shifflett and his wife Annie, and Herbert Shifflett, all of Stanardsville, and by a number of special nieces and nephews and cousins. A funeral service will be held at 11 a.m. Saturday at Ryan Funeral Chapel, Quinque, with interment in the Family cemetery. Pastor Hubert Tooley will officiate. The family will receive friends from 6 to 8 p.m. today at the funeral home.

CHARLES ELMER SHIFFLETT
The Daily News Record, Harrisonburg, VA, Sat, Oct. 16, 1948
Chas. E. Shiflet Dies At Hinton, Funeral Services At Clover Hill Sunday Afternoon - Funeral services for the late Charles E. Shiflet, well known farmer of Hinton, who died Thursday night at his home, will be held Sunday afternoon at 3 o'clock from the Clover Hill Methodist Church with his pastor, the Rev. J. L. Early, officiating assisted by the Rev. Ernest Coffman and the Rev. Lloyd Bowerman. Pallbearers will be: Active - Letcher Robinson, Jacob Swartz, Ira Whitmore, Goldie Smith, Charles Heatwole and George Warren. Honorary - George W. Rivercomb, L. E. VanPelt, J. N. Miller, M. G. Newman, W. C. Weaver, J. L. Swecker, and W. C. Headrick, all members of the board of stewards of the Clover Hill Church and Dr. M. S. Foster, L. M. Clower, and Frank Simmers. Mr. Shiflet was born at Clover Hill March 7, 1871 and was a son of the late Noah and Virginia Shiflet. He was married Feb. 9, 1893 to Miss Sallie Ann Hoover, daughter of the late Isaac and Margaret Hoover, who survives. Mr. Shiflet was a successful farmer most of his life, retiring three years ago because of failing health. In his youth he united with the Clover Hill Methodist Church and remained a staunch and active member. He served on the official board for more than a score of years. He was a man of strong Christian character and high ideas and stood by his convictions, and throughout his useful life he served his church, community and his fellow man. Surviving besides his wife are seven children, Harry T. Shiflet, Isaac C. Shiflet, of Hinton; Mrs. Glen Heatwole, at home; Roy H. Shiflet and Mrs. Albert Robinson, of Dayton; Theodore W. Shiflet, of Waynesboro, and Pvt. Paul W. Shiflet, U.S. Army Air Force, stationed in England. He also leaves 15 grandchildren, a great-grandchild and three brothers, Jasper A. Shiflet, of Morgantown, N. C.; Clay P. Shiflet, of Dayton and Newton Shiflet, of Lima, Ohio.

CHARLES ELLSWORTH SHIFFLETT
The Valley Banner, Elkton, VA, Thu, Dec. 15, 2011
Charles Ellsworth Shifflett, 52, of Shenandoah, passed away Saturday, Dec. 3, 2011 at his home. Mr. Shifflett was born March 11, 1959, in Rockingham County, and was a son of the late Virgil and Elsie Dean Shifflett. He was also preceded in death by his wife, Kathy Ann Nieswander Shifflett on March 13, 2011. He is survived by three daughters, Amanda Dawn Shifflett, Melissa Lynn Dofflemyer and Christina Ann Moyers; brothers, Leonard, Roger, Joseph, Johnny and Fonda Shifflett; sister, Phyllis Fauls; and seven grandchildren. A memorial service was held Monday, Dec. 12, 2011, at the Full Gospel Lighthouse Tabernacle near Elkton with Rev. Homer Frazier and Rev. Ronald Spencer officiating. Burial was private.

CHARLES EMMITT SHIFLETT
The Radford News Journal, Radford, VA, Jul. 29, 1974
Rev. C. E. Shiflett, 86, of Christiansburg, died Saturday, in a Shawsville nursing home. Surviving are six daughters, Mrs. Thelma Silling, Staunton; Mrs. Marie Wilson, Blacksburg; Mrs. Janet Clark of Frederick, Md.; Mrs. Elsie Brooks of Milwaukee, Wisconsin; Mrs. Costella Kipps and Mrs. betty Jones both of Christiansburg; three sons, the Rev. William Shiflett, Radford; Henry Shiflett, Martinsville; Eddie Shiflett, San Francisco; one sister, Mrs. Viola Lyons, Staunton; 20 grandchildren and 7 great-grandchildren. The funeral was today with burial in Sunset Cemetery, Christiansburg. Richardson Funeral Home handled arrangements.
See Wife Minnie's Obit

CHARLES ERNIE SHIFFLETT
The Abilene Reporter News, Abilene, TX, Mon, Nov. 27, 1972
SNYDER (RNS)—Charles Ernie Shifflett, 25, of Snyder, a construction worker, died at 3:50 pm Sunday in the Methodist Hospital in Lubbock after a lengthy illness. Funeral will be at 2 pm Wednesday in the First Baptist Church at Snyder. Burial will be in Hillside Memorial Gardens under the direction of Bell-Seale Funeral Home. Born June 8, 1947, at Rawls, he had lived at Snyder for the past 21 years. He had spent two years at the Apostolic Bible College in Baxter, Kan., and has also attended Howard county Junior College at Big Spring before graduating from Texas Tech University in August 1970. Survivors are his parents, Mr. and Mrs. Ernest Shifflet of Snyder; a sister, Mrs. Karen Fennell of Snyder; four brothers, David and Dale, both of the home, Kenneth of Lubbock and Tommy of Abilene; his paternal grandparents, Mr. and Mrs. H. E. Shifflet of Snyder; his maternal grandmother, Mrs. Bessie Gregory of Snyder.

CHARLES F. SHIFFLET
The Daily News, The Lebanon, PA, Fri, Jan. 10, 2003
Charles F. Shifflet, 72, of 435 N. 12th St., Lebanon, died Tuesday, Jan. 7, 2003, in Lebanon's Good Samaritan Hospital. He was the husband of the Grace E. Kline Shifflet. Born April 28, 1930, in Georgetown, Washington, D.C., he was the son of the late Guy P. and Susan F. Long Shifflet. He retired from Lebanon Tool and Die Co. Surviving in addition to his wife are sons Charles E. Shifflet and John M., husband of Melissa Shifflet, both of Lebanon; daughter Debra M., wife of Rocke Lively of Olton, Texas; brothers Stuart Shifflet of Palmyra and William Shifflet of Delaware; sister Verdie Mae Schlappig of Lebanon; and five grandchildren. He was preceded in death by brother Guy P. Shifflet and sister Ruth Herndon. His funeral will be Monday at 2 p.m. in God's Missionary Church, 2127 Hill St., Lebanon, preceded by a viewing beginning at 1 p.m. Burial will be in Wenger Cemetery, Jonestown. Strauss-Kreamer & Lum Funeral Home, Jonestown, is handling the arrangements.

CHARLES F. SHIFLETT
The Daily Progress, Charlottesville, VA, Jan, 22, 1982
Charles F. Shiflett, 81, of 711 Nalle Street, died Friday evening at Elder Care Gardens. Born June 29, 1900 in Madison County, he was the son of the late Lucy Price and Octave Shiflett. He was a member of the First Christian Church, Rochelle and a retired employee of Western Union. Surviving are a sister, Helen V. Herring of Elkton; a brother-in-law, William Hall of Charlottesville, and several nieces and nephews. A funeral service will be held 11:30 a.m. Tuesday at the Joseph W. Teague Chapel, the Rev. William Sleasman officiating with burial in Riverview Cemetery.

CHARLES FLOYD SHIFFLETT
The Daily Progress, Charlottesville, VA, Fri, Mar. 8, 1968
STANARDSVILLE -- Charles Floyd Shifflett 78 died in a Charlottesville Hospital Thursday March 7, 1968. Mr. Shifflett was born in Boonesville, February 22,1890, the son of the late Sandy Jacob Shifflett and Mary Lamb Shifflett. He was the husband of the late Quickie Shifflett. He was a retired farmer. Surviving are seven sons. William Allen Shifflett of Greenwood and Roy, Elbert, Clarence, Russell, Herbert, and Randolph Shifflett all of Stanardsville, a brother Oscar Shifflett of Charlottesville. Two sisters Mrs. Lilly Shifflett of Crozet and Mrs. Lutie Shifflett of Springfield, 22 grandchildren and 11 great grandchildren. Funeral services were held at 2 p.m. Saturday March 9, 1968 in the First Bible Baptist Church with burial in the family cemetery at Stanardsville. Ryan's Funeral Home os Stanardsville is in charge of arrangements. See Wife Quickie's Obit

CHARLES FREDERICK SHIFLET
The Baltimore Sun, Baltimore, MD March 12, 2003
On March 10, 2003; CHARLES F. SHIFLET; beloved husband of Elizabeth (Betty) (nee McGrain); dear father of Mary Carol Jorgensen, Michael (Terry) Shiflet, Susanne Gurney, Jan Sullivan and the late Charles J. Shiflet; brother of Raymond and Earl Shiflet and Eva Kutz. Also survived by 12 grandchildren and 14 great-grandchildren. Funeral from the family owned George J. Gonce Funeral Home, P.A., 169 Riviera Drive, on Friday at 9:30 A.M. Mass of Christian Burial in St. Jane Frances Church at 10 A.M. Interment in Mt. Carmel Cemetery. Family requests friends call on Thursday, 3 to 5 and 7 to 9 P.M.
NOTE: address 112 Weldon Rd, Baltimore,MD21226-194 which is actually Pasadena, MD. The Charles Frederick Shiflet listed next is the same person.

CHARLES FREDERICK SHIFLET
The Maryland Gazette, Glen Burnie, MD Mar. 15, 2003
Charles Frederick Shiflet, 84, of Pasadena died from complications of Alzheimer's disease March 10 at his home after a 10-year illness. He was born July 4, 1918, in Hagerstown and lived in Baltimore prior to Pasadena, where he lived for 55 years. Mr. Shiflet formerly worked for Steamfitters Local Union 486. He enjoyed fishing. He was preceded in death by one son, Charles Shiflet; and two brothers, Robert and Richard Shiflet. Survivors include his wife of 63 years, Betty Shiflet; one son, Terry Shiflet of Maryland; three daughters, Susanne Gurney and Jan Sullivan of Maryland and Mary Carol Jorgensen of Alabama; two brothers, Raymond and Earl Shiflet of Maryland; one sister Eva Kutz of Maryland; 12 grandchildren; and 14 great-grandchildren. Funeral services were held yesterday at St. Jane Frances de Chantal Roman Catholic Church. Burial was in Mount Carmel Cemetery. Memorial contributions may be made to the Hospice of the Chesapeake, 8424 Veterans Highway, Millersville, MD 21108.

CHARLES FRANK SHIFFLETT
The Daily Progress, Charlottesville, VA, Fri, Jul 16, 1971
CROZET --- Charles Frank Shifflett, 60, died late yesterday afternoon at his home here. He was born Sep 30, 1910, in Greene County. He was retired from Bethlehem Steel Company at Sparrows Point, Md.; and was a member of the Church of God in Crozet. Surviving are four sons, Charles E., Velma, and Cecil Shifflett, all of Baltimore and Welford Shifflett of Crozet; a daughter, Mrs. Margaret Moneymaker of Baltimore; a half-sister, Mrs. Mitt Shifflett of Greene County, 22 grandchildren and three great-grandchildren. Anderson Funeral Home of Crozet is in charge of arrangements, which are incomplete.

The Daily Progress, Charlottesville, VA, Sat, Jul 17, 1971
The funeral for Charles Frank Shifflett, who died Thursday in Crozet, will be held tomorrow at 2 p.m. at the Mt. Moriah Methodist Church. Burial will be in the church cemetery. Mrs. Shifflett leaves three brothers, Charles E. and Cecil Shifflett of Baltimore, Md., and Welford Shifflett of Crozet; and two sisters, Mrs. Margaret Moneymaker and Velma Shifflett of Baltimore, whose names were listed incorrectly yesterday. Anderson Funeral Home of Crozet is in charge of arrangements.

CHARLES FRANKLIN SHIFFLETT
The Daily News Record, Harrisonburg VA, Sat, Dec. 31, 1921
C. F. SHIFFLETT DEAD
Charles F. Shifflett, of Mt. Sidney, aged thirty four years, died Monday night, December 26 of apoplexy, at Mt. Jackson. His wife, who was Miss Bessie Bowman, preceeded him to the grave more than two years ago. He is survived by one son, John M. Shifflett, of Mt. Sidney. The funeral was held Thursday from the Mt. Crawford Methodist Church of which he was a member by the Rev. G. W. Richardson.

CHARLES GARWOOD SHIFLETT
The Daily Progress, Charlottesville, VA, Wed, May 30, 2007


Charles Garwood Shiflett, 83, of Charlottesville, died Monday, May 28, 2007, at his home. Born January 29, 1924, in Albemarle County, he was the son of the late Jessie and Ruth Roberts Shiflett. In addition to his parents, he was preceded in death by three brothers, Clinton Shiflett, Alvin Shiflett and Jessie Shiflett Jr.; and two sisters, Gladys Sandridge and Anna Garrison. Mr. Shiflett retired from Monticello Dairy after 35 years of service. He is survived by his wife, Dorothy L. Shiflett; one son, Charles "Chuck" Shiflett; two sisters, May Thomas and Fay Gibson; two grandchildren, Angela Gay Shifflett and her husband, Jeffrey Page Shifflett and Glen Dale Shiflett and his wife, Kim Frazier Shiflett; two great-grandchildren, Amber Nicole Frazier Shiflett and Alexander Neil Shifflett; a special friend, Barbara Heffernan; a sister -in-law Lucille English and her husband John English. Funeral services will be conducted 11 a.m. Thursday, May 31, 2007, at the Teague Chapel with the Reverend William Olewiler officiating. Interment will follow in Holly Memorial Gardens. The family will receive friends from 7 until 8 p.m. Wednesday, May 30, 2007, at the Teague Funeral Home. Memorial contributions are suggested to either Hospice of the Piedmont, 2200 Old Ivy Road, Suite 2, Charlottesville, VA 22903; or to the Mt. Moriah United Methodist Church, 4492 Garth Road, Charlottesville, VA 22901. Friends may sign the guest register at teaguefuneralhome.com.

CHARLES H. SHIFFLETTE
The Waynesboro News-Virginian, VA, Oct. 27, 1949
Charles H. Shifflette, 72, died at 9:45 a.m. yesterday at his home, Route 1, Waynesboro, following an extended illness. He was born Dec. 24, 1874 in Augusta County, the son of the late Adam and Lucy Swartz Shifflette. He was an employee of Basic Witz Furniture Industries. He is survived by his wife, Mrs. Cora Kirby Shifflette, Route 1; one sister, Mrs. Catherine Kidd, Petersburg; one brother, John, Stuarts Draft; and a number of nieces and nephews. Body was taken to the residence where it remain until the hour of service. Funeral services are to be held Friday at 2 p.m. at Hermitage Presbyterian Church, conducted by the Rev. Howard M. Wilson, pastor of the Tinkling Springs Presbyterian Church, assisted by the Rev. B. B. Gardner, pastor of the Middle River Church of the Brethren. Interment will be in the church cemetery. Active pallbearers are: Russell Drumheller, Edward Brower, Winford Whitmore, Roy Corbin, F. K. Koiner, Sr., and Homer Caricofe. Honorary pallbearers are nephews of the deceased.

CHARLES H. SHIFFLETTE
The Washington Post, Washington, DC, Apr 19, 1959
LIEUT. CMDR. Charles H. Shifflette, USN (Ret.). Suddenly on April 15, 1959, at San Salvador, Bahama Islands, Lieut. Cmdr. Charles H. Shifflette, USN (ret.) of Winter Park, Fla, (formerly of Washington, D.C.), beloved husband of Harriett Shifflette of Florida; son of Mrs. Etta V. Shifflett of Baltimore, Md; brother of Edward Shifflett of Maryland, Mrs. Virginia Dull of Staunton, Va., and Mrs. Eva Smith of Baltimore, Md. Friends may call at the Robert J. Murphy Funeral Home, 3524 Columbia Pike, Arlington, Va. (Parking in rear). Graveside services will be held at 10:30 a.m., on Monday, April 20, at Arlington National Cemetery. See Father William Henry's obit

CHARLES HARVEY SHIFFLETT SR.
The Daily Progress, Charlottesville, VA Apr. 1, 1990
Charles Harvey Shifflett Sr., 72, of 561 Arch Ave., Waynesboro, died Friday, March 30, 1990, in Waynesboro Community Hospital. Born July 18, 1917, in Albemarle County, he was the son of the late Gallie Lee and Lena Howdyshell Shifflett. He was retired from Wilson Trucking Co. with more than 30 years of service. He is survived by his wife, Lucille Z. Shifflett; two daughters, Mrs. Louis E. (Lynda S) Daugherty Jr. and Wanda K. Shifflett both of Waynesboro; two sons Charles H. Shifflett Jr. and Edward Lee Shifflett, both of Waynesboro; three sisters, Zura S. Van and Edith S. Crickenberger, both of Crozet, and Anna S. Johnson of Charlottesville; a brother, Elmer L. Shifflett of Crozet; and two grandchildren and two step grandchildren. The family request contributions be made to the Waynesboro First Aid Crew, P.O. Box 1427, Waynesboro, Va. 22980. The body was cremated and the Waynesboro Chapel of Etter Funeral Home is handling arrangements.

CHARLES HENRY SHIFFLETT
The Daily News Record, Harrisonburg, VA, Wed, May 8, 1957
Charles Henry Shifflett, 83, a lifelong resident of the Rocky Bar community died 8:30 Tuesday evening at his home on Elkton Route 2 following an extended illness. His condition had been considered serious for the past week. A son of the late Albert Shifflett and Columbia Collier Shifflett, he was born on Feb. 1, 1874 in the Rocky Bar community. He was employed for a number of years with the Norfolk and Western Railroad and in more recent years did construction work. On July 19, 1900 he married Miss Elizabeth Shifflett, who survives him. Besides his wife, he is survived by four children, Mrs. Cecil Morris, Wilbert L. Shifflett, Herbert W. Shifflett, and Harry J. Shifflett, all of Elkton Route 2. He also leaves 16 grandchildren, 12 great grandchildren, and one sister, Mrs. James Groves, of Staunton. Funeral services will be held Friday morning at 10:30 from the Good Shepherd Episcopal Church with the Rev. W. J. Moll officiating. Burial will be in the McGaheysville cemetery. Grandsons will serve as pallbearers. The body rests at the Lindsey Funeral Home in Harrisonburg where it will remain until Friday morning at nine o'clock when it will be taken to the Church. Relatives will meet at his home for a brief prayer service at 10:10 Friday morning. The members of the family will be at the funeral home, Thursday evening from 7:30 until 8:30.

CHARLES HENRY SHIFFLETT
The Houston Chronicle, Houston, TX, Wed, Mar. 28, 2012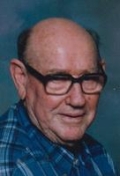 Charles Henry Shifflett, long time resident of Texas City, passed away on Saturday, March 24,2012 surrounded by his loving family and friends. Charles was born June 5, 1927 in Bristow, Ok to parents Edgar and Mary Shifflett. Charles briefly served his country in the Army until the end of WW II. He was a pipefitter by trade and a member of Local 211 for 60 years. Some of his favorite pastimes were playing dominoes and cards with family and friends. In his earlier years, he also enjoyed fishing and league bowling .Charles was preceded in death by his parents, brothers, Jack Shifflett of Metairie, La; Robert Shifflett of Livingston, Tx; Jerry Shifflett of Santa Fe, Tx and sister, Louise McDougle of Baycliff, Tx. Charles is survived by his loving wife, Joyce, of 56 years; daughter, Lanel and husband James Overstreet; granddaughter, Jamie Overstreet; sister, Irene and husband Ira (RL) Crisp; brothers, Glen and wife Irene Shifflett, J.D. and wife Vicki Shifflett all of Santa Fe, Tx ; sister-in-laws, Shirley Shifflett of Metairie, La; Opal Shifflett of Livingston, Tx and Sue Shifflett of Santa Fe, Tx, and numerous nieces and nephews. Pallbearers are Robert McDougle, Johnny McDougle, David McDougle, Rodney Crisp, Daryl Shifflett, Aaron Shifflett, Aaron Martelli, Mark Bethune, Robert Bethune and Kenneth Overstreet. Visitation will be held on Wednesday, March 28, 5-7pm and funeral services will be held Thursday, March 29, at 10am, both at Forest Park East Cemetery Chapel in Webster, Tx. Charles was a wonderful, loving, caring and giving husband, daddy, brother, uncle, friend and "Poppy" who's HUGS and warmth will be treasured and missed by all.

CHARLES HAROLD SHIFLET
The Anderson Independent-Mail, Anderson, SC, Wed, Nov. 11, 2015
Anderson, SC -- Charles Harold Shiflet, 83, passed away Monday, November 9, 2015 at Richard M. Campbell Veterans Nursing Home. Born in Townville, he was the son of the late Luke and Effie Moore Shiflet. He retired from the U.S. Army and later from law enforcement. He was a member of the V.F.W., D.A.V., American Legion and John Wesley United Methodist Church. Survivors include his wife, Marguerite Webb Shiflet; four children, Deborah Hart of Pendleton, Chuck Shiflet (Cathy), Carla King and Jackie Dickson (Ed), all of Anderson; ten grandchildren; ten great grandchildren; and a sister, Imogene Jones (Jack) of Anderson. He was preceded in death by brothers, Jim and William Shiflet and son-in-law, Ron Hart. A memorial service will be held at 11 a.m. Thursday at Sullivan-King Mortuary Chapel conducted by Rev. Cy Rogers with military honors provided by the Campbell Patriots Honor Guard. The family will receive friends from 10 until 11 a.m. Thursday at the mortuary. Memorials may be made to John Wesley United Methodist Church, 523 Stone Drive, Anderson, SC 29625 or Patriot Hospice, 54 Bear Drive, Greenville, SC 29605. Sullivan-King Mortuary www.sullivanking.com

CHARLES HARRIS SHIFLET
The Strickland Funeral Home, Hartwell, GA Mar. 31, 2013
Mr. Charles Harris Shiflet, 62, of 614 Concord Road, Anderson, SC died Saturday, March 30, 2013 at his home. Born on June 20, 1950 in Anderson, SC, he is the son of Willie Clair Harris Bowen and the late Charles O. Shiflet. He worked in shipping and receiving for the Walgreens Distribution Center and was a member of the Temple Baptist Church in Anderson. Survivors include his mother; his wife, Cathy Ginn Shiflet of the home; two brothers: Tim Shiflet of Hartwell and Mark Shiflet of Pendleton, SC; one sister, Caturah Deanhardt and her husband Ken of Anderson; seven nieces and nephews also survive. Funeral services will be Tuesday, April 2, 2013 at 2:00 p.m. in the Chapel of Strickland Funeral Home of Hartwell with Rev. Mark Pollard and Rev. Chad Gamble officiating. Burial will be in the Nancy Hart Memorial Park. The body is at the Strickland Funeral Home of Hartwell, where the family will receive friends from 6:00 p.m. to 9:00 p.m. Monday. The family is at their respective homes. Flowers are optional or special memorials may be made to the Temple Baptist Church Building Fund, 2905 Standridge Road, Anderson, SC 29625.

CHARLES HERBERT SHIFFLETT
he Daily News Record, Harrisonburg, VA, Sun, Jan. 17, 2016
Charles "Chuck" Herbert Shifflett, 59, of Mount Sidney, passed away Thursday, Jan. 14, 2016, at Sentara RMH Medical Center. Chuck Shifflett was born in Harrisonburg on Aug. 1, 1956, and was a son of Anna Frances (Rinaca) Shifflett, of Port Republic, and the late Charles "Lindy" Shifflett. He served in the U.S. Navy, and had attended Mount Vernon Church. He was the husband of Patricia Jill (Whitlock) Shifflett, who survives. He is also survived by two sons, Cody Wayne Shifflett of Harrisonburg and Charles Colton Shifflett and wife, Alison, of Bridgewater; three sisters, Deborah Graham of Mount Sidney, Connie Morris and husband, Jeff, of Grottoes, and Penny Purcell and husband, Ed, of Louisa; a brother, Phil Shifflett of Grottoes; nieces, Brittani Shifflett, and Emily Morris; nephews, AJ Shifflett, Corey Shifflett and wife, Jessica, and Clinton Fansler; a number of great-nieces and nephews. In addition to his father, he is also preceded in death by twin brothers, Barry Wayne and Gary Allen Shifflett; grandparents Phillip Rinaca, Frances and Pete Allen, and Ernest and Maggie Shifflett. A funeral service will be conducted at 2 p.m. Tuesday, Jan. 19, 2016, at Johnson Funeral Service in Grottoes, with Pastors David Ladd and Joe Slagell officiating. Burial will follow at Port Republic Cemetery. The family will receive friends from 7 to 8 p.m. Monday, Jan. 18, 2016, at the funeral home in Grottoes. In lieu of flowers, memorial contributions may be made to a go fund me page, www.gofundme.com/J3JBASPG, to assist the family with expenses. Online condolences may be sent to the family at www.johnsonfs.com.

CHARLES HOWARD SHIFLETT
The Daily Progress, Charlottesville, Va., July 30, 1945
Charles Howard Shiflett, a native of this county, died Saturday at his home in Sparrows Point, Md., where he had resided for the past 18 years. He was the son of the late Charles H. and Sarah Walton Shiflett and was 54 years of age. Besides his wife, Mrs. Lonnie Shiflett, he is survived by one son, Russell Shiflett and two daughters. Mrs. William Ralusnock and Mrs. Hallie Shaw, of Baltimore. The funeral will be held at 2 o'clock this afternoon from Prize Hill Church near Boonesville the service to be conducted by the Rev. Freeman Fisk. Interment will follow in the churchyard.

CHARLES JACKSON SHIFFLETT
The Daily Progress, Charlottesville, VA, Sat, May 29, 2004
Charles "Bluie" Jackson Shifflett, 62, of Gordonsville, passed away Thursday, May 27, 2004 at a local hospital. He was born July 10, 1941 a son of the late Willie Jackson and Rose Taylor Shifflett. He was preceded in death by one brother and five sisters and one child; Jesse W. Shifflett. He is survived by his loving wife of 46 years, Alberta "Ginny" Shifflett; one daughter; Christine Ann Shifflett of Gordonsville; two sisters, Mary E. Lamb and her husband, Scott, of Wolftown and Charlotte Seaton; one special nephew he thought the world of, Conway Lamb; several sisters-in-law; Diane Shifflett and her husband, Floyd, of Stanardsville, Rosetta Thomas of Charlottesville and Leona Pearl Thomas of Louisa; and one brother- in-law, George Lamb of Orange. He worked at Liberty Fabric as a beamer and lived in Greene County all his life until recently where he moved to Gordonsville. A graveside service will be held 2 p.m. Sunday, May 30, 2004, in Greene County with the Rev. Wendell Lamb officiating. The family will receive friends from 7 to 8 this evening, May 29, 2004, at Ryan Funeral Home, Quinque. Ryan Funeral Home is in charge of arrangements.

CHARLES JAMES SHIFLETT
1929-2010
The Opelika-Auburn News, AL, Feb. 8, 2010
Funeral service for Charles Shiflett, 80, of Opelika, AL will be held Tuesday, February 9, 2010 at 1:00 P.M. C.S.T. at Fredericks Funeral Home in Opelika. Dr. Rusty Sowell will officiate. Burial will follow at Stripling Chapel Cemetery in Carrolton, GA. Visitation will be Monday, February 8, 2010 from 5:00-8:00 P.M. C.S.T. at the funeral home. Mr. Shiflett was born the son of Melvin and Mildred Shiflett on December 5, 1929 in Carrollton, GA. He passed away February 6, 2010 at East Alabama Medical Center in Opelika. Mr. Shiflett was preceded in death by: His wife, Mary Nell Shiflett. A daughter; Joanne Huggins. A granddaughter, Danette Root. Survivors include: A son, Charles Glenn Shiflett of Roanoke, Al. Two daughters, Brenda Joyce (Daniel) Pope of Hogansville, GA, and Donna (Gary) Johnson of Opelika. Eight grandchildren, Denise Johnson, Angie Brewer, Daniel Pope, Steven Lashley, Jason Huggins, Amanda Phillips, Jared Huggins, and Tiffany Collins. Eight great grandchildren. Fredericks Funeral Home is in charge of Karrangements. www.fredericksfh.com

CHARLES L. SHIFFLETT
The Daily Progress, Charlottesville, VA, Thu, Mar. 12, 1964
DYKE - Charles Luke Shifflett, 57, died Tuesday in a Charlottesville hospital. Born July 6, 1906, in Greene County, he was the son of the late James F. And Isabell Knight Shifflett. He is survived by three sons, Wilmer Shifflett and Elbert Shifflett, both of Alexandria, and Elvin Shifflett of Stanardsville; two brothers, Russell Shifflett of Dyke and Leonard Shifflett of Crozet; a sister, Mrs. Anna Shifflett of Mission Home, and ten grandchildren. A funeral service will be held at 2 p.m. tomorrow at the Evergreen Church of the Brethren in Dyke, with burial in the church cemetery.

CHARLES LAYTON SHIFFLETT
The Daily News Record, Harrisonburg, VA, Oct. 5, 1961
ELKTON - Charles Layton Shifflett, 71, of Route 2, Elkton, died in his sleep Wednesday morning at his home, apparently of a heart attack. Mr. Shifflett was born Sept. 27, 1890 in Rockingham County, a son of Ruben and Edith S. Shifflett. He spent his entire life in Rockingham County. Mr. Shifflett is survived by his wife, Mrs. Annie C. Shifflett; one son Charles L. Shifflett Jr., at home; two grandchildren; one brother, Ruben, of Olea, Md. A funeral service will be conducted Friday at 2:30 p. m. from his late home near Island Ford. The Rev. John Morris will have charge of the services with burial in the McGaheysville Cemetery. The body is now at the Brill Funeral Home where it will remain until Thursday at 10:00 a.m. when it will be taken to his late home. Friends, relatives, and pallbearers are asked to meet at his late home Friday at 2:15 p.m. Pallbearers will be Alex Hensley, Henry Wills, Lloyd Shifflett, Stuart Shifflett, Oakland Shifflett, Wilbert Shifflett.

CHARLES LEDFORD SHIFLETT
The Cedartown Standard, Polk Co., Ga. 1998
Mr. Charles Ledford Shiflett, age 65, of Cedartown, passed away Thursday, January 1, 1998 in a local hospital. Mr. Shiflett was born January 12, 1931, in Polk County. He was a mechanic at Cedartown Tractor and an Army Veteran. He was preceded in death by his parents, Murray E. Shiflett and Martha Lou Ledford Shiflett and wife Doris Ray Shiflett. Survivors include daughters, Susan Peacock, of S.C., Vickie Newby, Darlene Deems, and Kim Wood all of Cedartown; sisters, Jean Davenport, of Alabama, Frances Hicks, of Cedartown; brother, Seals Shiflett, of Alabama, nine grandchildren, and one great grandchild. The funeral service was held Saturday, January 3, 1998 at 3 p.m. from the Chapel of the Gammage Funeral Home with the Rev. Jerry Trawick officiating. Interment followed in Oak Grove Cemetery. Pallbearers were Donnie Deems, Benji Langford, Lee Hicks, Terry Burns, Bob Peppers and Brad Wood. Honorary pallbearers were Kelly Owens, Freddie Giles, Wilburn Brown, and James Osborne. Gammage Funeral Home was in charge of the arrangement.

CHARLES LINDBERGH SHIFFLETT
The Daily News Record, Harrisonburg, VA, Tue, May 19, 2009
Charles Lindbergh "Lindy" Shifflett, 77, of Port Republic, went home to be with Jesus with his loving family by his side Monday, May 18, 2009, at Harrisonburg Health and Rehabilitation Center in Harrisonburg. He was born in Elkton on March 4, 1932, and was the son of the late Ernest Clinton and Margaret "Maggie" Ann (Barton) Shifflett. He learned body and fender work at an early age from his brother-in-law, Mac Atkins, and worked for him at Atkins Body Shop for many years, and later retired from Myers Ford in Elkton. After retirement, he drove for Harrisonburg Auto Auction and mowed yards. He attended Mount Vernon Mennonite Church in Port Republic and enjoyed camping with his family, and spending time with his grandchildren, who all loving called him "Pe Paw". On Nov. 14, 1953, he married Anna Frances (Rinaca) Shifflett, who survives. Surviving in addition to his wife, are three daughters, Deborah "Debbie" Frances Graham-Fries of Grottoes, Connie Sue Morris and husband, Jeff, of Grottoes, Penny LaVonne Purcell and husband, Ed, of Locust Grove; two sons, Charles "Chuck" Herbert Shifflett of Harrisonburg and wife, Jill, of Grottoes, and Phil Ray Shifflett of Grottoes; two daughters-in-law, Andria Shifflett of Parker, Texas, Vonda Shifflett of Weyers Cave; two special sisters-in-law, Phyllis Rinaca and Wilma Montgomery. Nine grandchildren, AJ Shifflett and wife, Tiffany, Corey Shifflett and Fiancée, Jessica Sherfey, Brittani Shifflett, Clinton Fansler, Emily Morris, Mandy Morris, Michael Morris, Cody Shifflett, and Colton Shifflett; and seven great-grandchildren, Jaden Shifflett, Brooklen Shifflett, Landon Shifflett, Casen Shifflett, Madelyn Shifflett, Kaleigh Shifflett, and Isaiah Morris, also survive. There are a number of nieces and nephews that loving called him "Unc", and one nephew that was more like a brother, Joe Shifflett, of Elkton. He is preceded in death by six brothers, Wesley, James, Floyd, Lawrence, Ernest "Nub", and Herbert; and four sisters, Pearl Lilly Greenley, Eva Atkins Boyers, Mildred Briles, and Thelma Atkins. The family will receive friends on Wednesday, May 20, 2009, from 7 to 8 p.m. at Johnson Funeral Service in Grottoes. A funeral service will be held on Thursday, May 21, 2009, at 11 a.m. at the Johnson Funeral Service Chapel in Grottoes with Al Huyard, Eugene K. Souder and Tom Yoder officiating. Burial will follow at Port Republic Mutual Cemetery. Memorial contributions may be made to Grottoes Fire Department, P.O. Box 67, Grottoes, VA 24441. Online condolences may be sent to the family at www.johnsonfs.com.

CHARLES MELVIN SHIFFLETT
The Allen & Allen Funeral Home online
November 04, 1915 - October 14, 2002
Birthplace: Covington, Virginia
Resided In: Thomasville Georgia United States of America
Funeral Home: Allen & Allen Funeral Home
Visitation: October 15, 2002
Service: October 16, 2002
Cemetery: Sunset Memorial Gardens
Services for Charles Melvin Shifflett of Thomasville will be at 3:00PM on Wednesday, October 16, 2002 at Temple Baptist Church. Rev. Merrill Coram will officiate with interment in Sunset Memorial Gardens. Mr. Shifflett died October 14, 2002 at his residence. Born November 4, 1915 in Covington, Virginia the son of the late Wesley Amos & Clara Reyns Shifflett. He was married to Irene Deaner Shifflett who preceded him in death and to Olia Duke Glausier Shifflett who survives. He was a retired agent from United American Insurance, a WWII Army veteran and a member of Temple Baptist Church. Other survivers include son & daughter-in-law, Charles S. & Lisa Shifflett of Deland, Fl., stepson, Charles Glausier, stepson & daughter-in-law, Robbie & Beth Glausier, stepdaughter, Tracy Lyons all of Thomasville and granddaughter, Jessica Shifflett. The family will receive friends from 7-9PM on Tuesday at the Funeral Home. Visitors may sign the online guest register at www.allenfh.com

CHARLES MERT SHIFFLETT
The Daily Progress, Charlottesville, VA, Jul. 27, 1971
Charles Mert Shifflett, 26, died Sunday in an automobile accident in Prince William County. Born July 1, 1945, in Greene County, he was the son of Fred and Consil Rainer Shifflett of orange and husband of Marion F. Breeden Shifflett of Orange Co. Surviving in addition to his parents and wife are a grandfather, Rufus Shifflett of Stanardsville; a brother, James Richard Shifflett, and a sister, Mrs. Lorraine S. Rainer, of Orange. There will be a graveside service at 2 P.M. Thursday at the Riverview Cemetery. Ryan Funeral Home of Stanardsville is in charge of arrangements.
Note: A correction July 28, 1971 Daily Progress indicated that his mother Mrs. Consol Rainer Shifflett also survives. See Mother Consil's obit

The Frederick News-Post, MD, Feb, 25, 2018
CHARLES MICHAEL SHIFFLET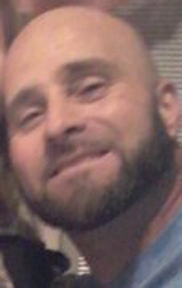 Charles "Mike" Michael Shifflet, 45, of Thurmont, MD, died on Friday, February 23, 2018 at his home. Born on July 11, 1972 in Prince George's Co., MD, he was the son of Rachel K. Pantalone of VA., and the late Charles W. Shifflet. He was the husband of Marybeth (Keeney) Shifflet. Mike enjoyed fishing and crabbing, and most of all spending time with his family. Surviving in addition to his wife and mother are son, David Michael Shifflet and daughter, Kayla Marie Shifflet both of Thurmont; brother, Jack E. Shifflet of Gettysburg; and step-father, Eugene Pantalone of VA. The family will receive friends on Thursday, March 1, 2018 from 10:00 a.m. until the time of a funeral service at 12:00 p.m. at the MYERS-DURBORAW FUNERAL HOME, 210 W. Main St., Emmitsburg, MD with the Rev. Sally Joyner Giffin officiating. Burial will follow in Resthaven Memorial Gardens in Frederick. Memorial contributions may be made to the funeral home to help the family with final expenses at P.O. Box 308, Emmitsburg, MD 21727. Online condolences may be made to the family at WWW.MYERSDURBORAWFH.COM.

CHARLES NELSON SHIFFLETT
The Daily News Record, Harrisonburg VA, Sat, May 18, 1985
Charles Nelson Shifflett, 62, of 117 Spotswood Mobile Home Estates, Harrisonburg died of an apparent heart attack at his home Friday morning. Mr. Shifflett and his wife, the former Eunice Herring, had owned and operated C&E Diner on North Main Street since October 1975. He had been in the restaurant business most of his life. He was born April 16, 1923, in Harrisonburg and was a son of the late Albert and Blanche Leake Shifflett. Mr. Shifflett served in the Army during World War II and was a member of Veterans of Foreign Wars Post 632. He attended Park View Baptist Church and was a life member of Harrisonburg Hose Co. 4. The Shiffletts were married Sept. 7, 1942. Surviving, in addition to his wife, are a son, Steve Shifflett of Weyers Cave; a daughter, Joan Brooks of Rt. 3, Harrisonburg; six brothers, Ernest H., Al, Garnett and Herman Shifflett, all of Harrisonburg, Jimmy Shifflett of Alexandria and John Mark Shifflett of Bridgewater; five sisters, Dorothy Linhoss, Frances Phillips, Margaret McDonaldson and Celina Fulk, all of Harrisonburg, and Connie Dodd of Charlottesville; and four granddaughters. The funeral will be conducted 4 p.m. Sunday at Park View Baptist Church by the Rev. Lloyd Sprinkle. Burial will be in Rest Haven Cemetery near Harrisonburg. The family will receive friends 7:30-8:30 p.m. today at the Kyger & Trobaugh Funeral Home in Harrisonburg. In lieu of flowers, the family said contributions may be made to the Harrisonburg Rescue Squad, P.O. Box 212, Harrisonburg.

CHARLES NEWTON SHIFFLETT
The Daily News Record, Harrisonburg, VA, Fri, Jul. 8, 1955
C. N. Shifflett Succumbs At 76
Charles Newton Shifflett, 76, who made his home at, 138 Lewis st., died at 11:25 Thursday morning at the Sunhaven Convalescent Home on South Main Street, following an extended illness. Mr. Shifflett had not been well for the past two years and was a patient in the hospital on several occasions. He had been a patient at the nursing home since November. A son of the late John W. Shifflett and Ella Mowbray Shifflett, he was horn in the Genoa section and resided in the Edom. Cherry Grove and Pleasant Valley communities prior to moving to Harrisonburg 26 years ago where be had since resided. He married Miss Minnie Breeden 53 years ago, who survives him. Besides his wife, he is survived by one sister, Mrs. Ward (Irene) Hill, of Linville Route. 2; and two brothers, Edward Shifflett of Linville Route 2, and Grover Shifflett of Harrisonburg. A number of nieces and nephews also survive. Two sisters. including Mrs. Harry Knicely, who died In recent months, and two brothers preceded him in death. Mr. Shifflett was a devoted husband and hard and energetic worker. He possessed a friendly personality and was respected by all who knew him. Funeral services will be held Saturday morning at eleven o'clock from the Harrisonburg EUB Church. Dr. James A. Swain will conduct the services and burial will be in the Mt. Clinton Mennonite Church cemetery. The body Is now at the Lindsey funeral home where it will remain until 9:30 Saturday morning when it will be taken to the church to lie in state. The relatives will meet at the home of Mrs. Shifflett's brother, Frank A. Breeden, 220 West Gay St.. Saturday morning at 10:45 where a brief service will be held. Mrs. Shifflett will be a guest in the Breeden home until after the funeral services.

CHARLES NORMAN SHIFFLETT SR.
The Daily News Record, Harrisonburg, VA, Mon, Jan. 27, 1997
Charles Norman "Doodle" Shifflett, Sr., 74, of Linville, died Sunday afternoon, November 30, 1997, shortly after arriving at Rockingham Memorial Hospital. He had been in failing health for the past six years and for the past four years had been cared for by his granddaughter, Lisa Al- bright. He was born July 30, 1923, in Rockingham County and was the son of the late Clyde Zirkle Shifflett and Sussie Sheehan Shifflett. Mr. Shifflett had served with the U.S. Army in the Korean War and had worked for Heatwole and Westdale Hatcheries before retiring. On December 18, 1946, he married Lois Odessa Good, who died May 9, 1993. He was also preceded in death by a sister, Dorothy Shifflett. Surviving are three Sons and daughters-in-law, Norman and Ellie Shifflett., Gordon and Emily Shifflett and Philip and Connie Shifflett; two daughters and a son-in-law, Mary Lou and Bobby Long and Peggy Lee Shifflett, all of Harrisonburg; three sisters, Catherine Dovel, Ruby Shifflett and Frances Road- cap, all of Harrisonburg; four grandchildren, Lisa Kay Albright, Eric Page Shifflett, Jody Wayne Shifflett and Mark Preston Long; three step-grandchildren, Randy and Vickie Gragg and Cindy Simmers; four step-great-grandchildren, Ashley, Heather, and Randy Gragg and Lindsey Simmers; and a number of nieces and nephews. A graveside service will be conducted 2 p.m. Wednesday afternoon at the Linville United Church of Christ Cemetery by the Revs. Thomas J. Lesh and Chip Leatherman. The family will receive friends from 7 to 8:30 this evening (Tuesday) at the Kyger & Trobaugh Funeral Home in Harrisonburg.

CHARLES NORMAN SHIFFLETT JR.
The Daily News Record, Harrisonburg, VA, Jun 26, 2010
Charles Norman Shifflett Jr., 62, of Harrisonburg, passed away June 22, 2010, at his home. Mr. Shifflett was born March 22, 1948, in Harrisonburg, and was the son of the late Charles N. "Doodle" Shifflett Sr. and Lois Odessa Good Shifflett. He enjoyed whittling and wood working and listening to old music. On Nov. 2, 1996, Mr. Shifflett married Ellie (Rettig) Shifflett, who survives. Also surviving are brothers, Gordon Shifflett and wife, Emily, Mount Crawford, and Phillip Wayne Shifflett and wife, Connie, Harrisonburg; a sister, Mary Lou Long and husband, Bobby, Harrisonburg; and a cousin, Alan Ray Kratzer and wife, Frances, Harrisonburg. A graveside service will be help 11 a.m. Saturday, July 10, 2010, at the Singers Glen Community Cemetery.

CHARLES O. SHIFLET
The Franklin County Citizen/The News Leader Thu, Feb. 7, 2008
Beloved father
HARTWELL-Charles O. Shiflet, 80, of 165 E. Franklin St., died Jan. 30, 2008 at Hartwell Health Care Center in Hartwell. The son of the late Charlie Clayton Shiflet and Ethel Cornell Shiflet was born in Hart County on Aug. 15, 1927. He was a U.S. Army veteran of World War II, having served with the 3rd Army 1st Armour Division. He was retired from Milliken after 43 years of service as the planning manager and following retirement, worked with Starr Fleet Auto Sales. He was a member of the Hartwell First Baptist Church and former member of the Lions Club. He is survived by his wife, Celeste Segars Shiflet of the home; sons and daughter-in-law, Charles Harris Shiflet and Cathy Shiflet, Anderson, S.C., Timothy Owen Shiflet, Hartwell, and John Mark Shiflet, Pendleton, S.C.; stepsons and their wives, Todd and Robin Craft, Royston, and Wesley and Michelle Craft, Hartwell; three step grandchildren and one step great-grandchild. He was preceded in death by his brother, Ervin Shiflet; and sisters, Opal Cheek, Hazel Foster, Audrey Guest, Evelyn Robertson, Mildred Thornton and Jean Thompson. Funeral services were held Feb. 2, 2008 in the chapel of the Strickland Funeral Home of Hartwell. Dr. Steve Williams and the Rev. Gordon Taylor officiated, Burial followed in the Nancy Hart Memorial Park. Memorials may be made to the Alzheimer's Association, 1925 Century Blvd., Suite 10, Atlanta, GA 30345-3315.

CHARLES O. SHIFFLETT
The Anniston Star, Anniston, AL, Fri, Oct. 28, 2011
Oxford - Memorial service for Charles O. Shiflett, 72, of Oxford, will be Saturday, October 29, 2011, at Maple Grove Cemetery with the Rev. Ted Embry officiating. Survivors include children, Rusty Shiflett, and Lee Shiflett, both of Anniston, Shelley (Dan) Shiflett, of Jacksonville, Michelle (Chris) Shiflett, of Oxford, Mike (Susie) Shiflett, of Oxford; seven grandchildren; four great-grandchildren; siblings, M. C. (Jackie) Shiflett, of Oxford, Pauline (Floyd) Carr, of Jacksonville. He was preceded in death by his parents, Virgil and Lorine Shiflett. GOODSON FUNERAL HOME, INC. IS IN CHARGE OF THE ARRANGEMENTS.

CHARLES OWEN SHIFLET
The Athens Banner Herald, Athens, GA, Feb. 1, 2008
Hartwell - Charles Owen Shiflet, 80, of Hartwell, died Wed., Jan. 30, 2008. Services: 2pm, Sat., Feb. 2, 2008, at Strickland F. H.-Hartwell Chapel. Interment: Nancy Hart Memorial Park. Survivors: wife, Celeste Segars Shiflet; three sons, Harris, Timothy & Mark Shiflet; stepsons, Todd & Wesley Craft; three step GC and one step GGC. Strickland F. H., Hartwell, has charge of the arrangements.

CHARLES P. SHIFLETT
The Daily Progress, Charlottesville, VA, Sat, Nov. 16, 1946
Charles P. Shiflett, Greene County farmer, died at 2 O'clock Thursday afternoon at his residence at Mission Home, just across the Albemarle County line. He was a native of Greene County, son of the late Samuel and Sarah Roberts Shiflett, and was 73 years of age. Surviving are one daughter, Mrs. Roy Walton of Alexandria, two brothers, W. L. Shiflett, of Mission Home, and Oscar Shiflett of Grottoes, and three sisters, Mrs. George Cash of this city; Mrs. Arthur Stanley, of Elkton, and Mrs. Nellie Shiflett of Mission Home. The funeral will be held at 2 o'clock tomorrow afternoon from the Episcopal Church at Mission Home, and interment will follow in the churchyard.

CHARLES ROBERT SHIFLETT
Charles Robert Shiflett, 36, of Middletown, Del., died Wednesday, Oct. 26, 1994 of heart failure at Christiana Hospital in Newark, Del. He was born May 9, 1958 in Elkton, and graduated from Kent County High School in 1975. He was a private first class with the Army National Guard for 14 years at the Kent County, Chestertown, Elkton and Havre de Grace armories. He was a truck driver for New Castle County Sanitation Department of Public Works for five years. He previously worked for the New Castle County Division of Parks and Recreation for over four years. He was a member of First United Methodist Church in Chestertown. He was a member of the Chestertown Volunteer Fire Department and Singerly Fire Company. He is survived by his parents, William F. and Elaine E. Shiflett of Chestertown; a brother, Russell Alan Shiflett of Earleville; and his paternal grandparents, William F. and Mary E. Shiflett Sr. of Elkton. Services will be held Saturday, Oct. 29 at 11 a.m. at Gee Funeral Home, 259 E. Main St., Elkton. The Reverends Glenn Catley and Robert Hitchens will officiate. Friends may call Friday after 7 p.m. at the funeral home. Interment will be in Gilpin Manor Memorial Park. Memorial contributions may be made to the Leukemia Society, care of Gee Funeral Home, 259 E. Main St., Elkton, MD 21921

CHARLES ROY SHIFFLETT
The Roanoke Times, Roanoke, VA, Jul 1927
Charles Roy Shifflett, born July 29, 1927, in Rockingham County, Va., died July 3, 2010. He served in the United States Army from 1945-1947. He retired from Norfolk Southern Railway in 1985. He never met a stranger and could and would start a conversation with everyone. He was always ready to help and he will be missed. He was preceded in death by his parents James and Mary Shifflett and brothers, Kemper and Wilbert Shifflett. He is survived by his wife of 61 years, Lois D. Shifflett, of the home; son and daughter-in- law, Martin and Carol Shifflett, of Vinton; daughter and son-in- law, Faye and Roger Cox, of Indian Valley; grandsons, Ben Shifflett and Jimmy Gibson, Jr.; sisters, Jerleen Raynes, Venda Almarode, Violet Braun, Mary Breeden; brothers, Kenneth and Floyd Shifflett. In lieu of flowers the family requests that contributions be sent to Good Samaritan Hospice, Roanoke, Va. Funeral Services will be conducted 10 a.m. Tuesday, July 6, 2010 at Oakey's Vinton Chapel with Chaplain Marvin Barbre of Good Samaritan Hospice officiating. Entombment to follow in Old Dominion Memorial Gardens, with military honors. The family will receive friends Monday, July 5, 2010 from 6 to 8 p.m. at Oakey's Vinton Chapel, 540-982-2221.

CHARLES "SMOKEY" S. SHIFFLETT
? Kent Co., DE
DOVER - Charles ''Smokey'' S. Shifflett of Dover died due to complications of emphysema, Thursday, Feb. 26, 1998, at Kent General Hospital in Dover. He was 75. Mr. Shifflett was born in 1923, in Elkton, Va., the son of the late Etha P. Shifflett. He was a retired asbestos worker for Local 42 in Wilmington, after working for them for nearly 30 years. Before becoming an asbestos worker, he tried fishing for a living. He was a World War II Army Veteran. Mr. Shifflett enjoyed mechanics and fishing in the Delaware Bay. He is survived by his wife, Irene Page Shifflett of Dover; a son, Charles Shifflett of Raleigh, N.C.; two daughters, Ester Meadows of Laurel, and Carolyn Baggs of Hillard, Ohio; two brothers, Russel and James Anderson, both of Oriskany; a sister, Edith Goff of Salem; six grandchildren, Randy Jr., Scott and Timothy Meadows; Craig and Keith Baggs, and Charles Shifflett Jr.; and many nieces and nephews. Service will be 5 p.m. Saturday at the Torbert Funeral Chapel, Reed and Bradford streets, Dover, where friends may call one hour prior to service. Burial will be private. Contributions may be made to the Cheswold Fire and Ambulance Co., Cheswold, DE, 19936.

CHARLES SCOTT SHIPLETT
Services were held August 7 at United Church of Kellogg for Charles Scott Shiplett, 83,Kingston, who passed away at his home August 3. Scott was born in Kingston August 6, 1918, to C. M. Jack and Pauline Shiplett. He graduated from Kingston High School in 1935 and attended North Idaho College for one year. During World War II, he served in the U.S. Army Air Corps and owned and operated Shiplett's Chevron in Pinehurst until he retired. He married Nancy Milton on Christmas day, 1946, in Kingston. He was a member of the United Church of Kellogg, the Pinehurst-Kingston Lions Club, Osburn VFW Post #1675, the Knights of Pythias and the Kellogg Elks. He is survived by sons Jack Shiplett, Kingston, and Brian Shiplett, Coeur d'Alene; and grandchildren Heather Shiplett, Post Falls, and Meredith Myers, Phillip Shiplett and David Shiplett, all of Coeur d'Alene" Rural Northwest.com., Idaho

CHARLES SHELDON SHIFFLETT
1948 D.C.
Charles Sheldon Shifflett, 41, a landscape architect in Washington for the last 18 years, died in Washington Friday. He was born at Singers Glen July 21, 1906, son of Mrs. Nancy Vanpelt Shifflett and the late Charles A. Shifflett. Mr. Shifflett is survived by his mother and four brothers: Guy P. Shifflett of Palmyra, Pa.; Scott B. Shifflett of Front Royal; Norman O. Shifflett, of Harrisonburg; Glenn A. Shifflett, of Shenandoah. The funeral will be on Sunday afternoon at 2:30 at Mt. Clinton Mennonite Church. The Rev. E. E. Sumpter, of Shenandoah, and the Rev. M. J. Craun, of Singers Glen, will officiate. Burial will be in the church cemetery. Pallbearers will be Albert Long, Thomas Long, Johnnie Miller, Herman Miller, Arvel Morris, Norman Bradburn. the body will be taken to the home of Mr. and Mrs. A. F. Moyers, on the Rawley Pike, Saturday evening at 8 o'clock. Relatives and friends will meet at this home Sunday afternoon at 1:30 to attend this funeral. January 23, 1948

CHARLES W. SHIFFLET
The Washington Post, Washington, DC, Oct. 31, 1974
On October 29, 1974, beloved husband of Rachel K. Shifflet; father of Charles M., Rebel L., Pamela, Elizabeth A., and Charles W. Shifflet Jr.; son of Mr. and Mrs. Elmer C. Shifflett; brother of Charlotte Souder, Dorothy Prather, Patricia Flynnt, Claude E. and Elmer J. Shifflet. Friends may call at Gasch's Funeral Home, 4739 Baltimore Ave., Hyattsville, Md., from 2 to 4 and 7 to 9 p.m., Thursday. Services at the Mausoleum Chapel of Fort Lincoln Cemetery, on Friday, November 1 at 10 a.m. Interment Fort Lincoln Cemetery.
See Sister Dorothy's obit See Mother Mary' s obit

CHARLES WALTER SHIFFLET
The Daily News Record Rockingham Co., VA May 10, 2002
Charles Walter Shifflet, 84, of Henderson, Nev., died Monday, May 6, 2002, at Odyssey Health Care, Inc. Mr. Shifflet was born Oct. 15, 1917, in New Market. He was a truck driver and a member of the Williamsport, Pa., Masonic Lodge. He was a veteran of World War II, having served in the Merchant Marines. He is survived by his wife, Vivian Shifflet of Henderson, Nev.; a daughter, Ellen West of Henderson, Nev.; four brothers, Roy Shifflet of Valrico, Fla., Max Shifflet of Linden, Pa., Bill Shifflet of Cogan Station, Pa., and Bob Shifflet of Emporia, Kan.; six grandchildren; and fifteen great-grandchildren. A memorial service will be held on Saturday, June 15, 2002, at 5 p.m. at Hepburn Baptist Church in Cogan Station, Pa. Palm Mortuary-Eastern in Las Vegas, Nev., is in charge of the arrangements.

CHARLES WILLIAM SHIFFLETT
The Daily Progress, Charlottesville, VA, Tue, May 24, 1955
STANARDSVILLE --- Charles William Shifflett, 59, a native of Boonesville, died Sunday in a Baltimore, Md., hospital. He was the son of Mrs. Annie Norris Shifflett, of Boonesville, and the late John Thomas Shifflett. He leaves three sons, Irvin Shifflett, Dennis Shifflett and Melvill Shifflett, all of Baltimore; four sisters, Mrs. Nellie Shifflett, Mrs. Virginia Shifflett, Mrs. Madie Shifflett, and Mrs. Ruby Morris; and three brothers, George Shifflett and Sam Shifflett both of Boonesville and Broadus Shifflett of Fairfax. Funeral services will be held at 1 p.m. Wednesday from Prize Hill Church, Boonesville, conducted by the Rev. I. L. Bennett, Burial will be in the church cemetery.

CHARLES WILLIAM SHIFLETT
The Daily Progress, Charlottesville, VA Jan. 27, 1984
Charles Williams Shiflett, age 60 of Rt. 3, Orange died Thursday [Jan. 26, 1984] at McGuire Veterans Hospital, Richmond. Born Jan. 18, 1924, in Madison County, he was the son of the late Earnest and Simms Flemming Shiflett. He was a retired painter and an Army Veteran of World War II. He is survived by his wife, Mrs. Evelyn McDaniel Shiflett of Orange; one daughter, Mrs. Phyllis S. Sprouse of Orange; two sons, William Gregory Shiflett of Mine Run and Ronald Key Shiflett of Orange; six sisters, Mrs. Mary Baldwin, Miss Margaret Shiflett, Miss Kitty Shiflett and Miss Virginia Shiflett, all of Orange, Mrs. Louise Johnson of Somerset and Mrs. Mildred Yocum of Fredericksburg; five grandchildren. Funeral service will be Saturday, 4 P.M. from the Preddy Funeral Chapel, Orange. Interment in Bethel United Methodist Church Cemetery, Rochelle conducted by the Rev. Marvin Gobble. Family will receive friends at the home, Rt. 3, Orange.

CHARLIE "BUSTER" SHIFFLETT
The Daily Progress, Charlottesville, VA
Charlie "Buster" Shifflett, 32, died Friday, Aug. 28, 1992, in a Charlottesville hospital. He was born March 2, 1960, in Albemarle County, son of Mary Collier Morris the late Ed Shifflett. In addition to his mother, he is survived by his step-father, James Morris; a daughter, Cindy Drumheller of Stuarts Draft; seven sisters, Jo Anne Maze and Virginia Snow, both of Schuyler, Shelia Shifflett of Harrisonburg, Connie Shifflett of Waynesboro, Sandy Morris Crozet, Dale Morris Waynesboro and Diane Morris Gordonsville; and one brother, Ed Shifflett of Dyke. He was a former employee of M & M Tile Company. The family suggests donations be made to the Cindy Drumheller Memorial Fund. A graveside funeral services will be held at 11 a.m. Wednesday in Rockgate Cemetery with the Rev. David Collyer officiating. Anderson Funeral Home, Crozet, is in charge of arrangements.

CHARLIE SHIFFLETT
The Daily Progress, Charlottesville, VA Feb 5, 1974
ORANGE – Charlie Shifflett, 65, of Orange, died Monday at the University Hospital in Charlottesville. Born Oct 6, 1908 in Orange, Mr. Shifflett was the son of the late James and Minnie Write Shifflett. He was a retired employee of the Colvin Motor Lines and a member of the Orange Baptist Church. He is survived by his window, Grace Bollinger Shifflett of Orange; and two brothers, Willie Shifflett of Ashland and Robert Shifflett of Norfolk. Funeral services will be held 2pm Thursday at Preddy's Funeral Home chapel, with burial in Graham Cemetery. The Rev. Durham Ipock will officiate.
Note: Obit for wife Grace listed Unger the G's

CHARLIE CHRISTOPHER SHIFFLETT
The Waynesboro News Virginian September 29, 1990
Charlie Christopher Shifflett, 72, a resident of the Harriston community, died at 3:30 am, Friday, 28 September 1990 at his home. A son of the late William Edward and Lillie Via Shifflett, he was born 11 November 1917, in Albemarle County, where he lived his early life. He later moved to Harriston, where he lived the majority of his life. He served in the Army and was a prisoner of war in Germany during WWII. Mr. Shifflett was retired from Crompton-Shenandoah Company in Waynesboro after 35 years of service as a sewing machine operator. Surviving are three sons, Barry of Weyers Cave, Donald and Gary Shifflett, both of Crimora; one sister, Ruby Coleman of Grottoes; one brother, Robert Shifflett of Palmyra, Pennsylvania; and seven grandchildren. A service will be held at 2 pm Sunday in the chapel of Lindsey Weyers Cave Funeral Home conducted by the Rev. Stephen H. Butler. Burial will be in Harriston United Methodist Church cemetery. The family will receive friends at the funeral home from 7 to 9 this evening.

CHARLIE RICHARD SHIFLET
The Athens Banner-Herald, Athens, GA Saturday, Nov. 16, 2002
Elberton
Charlie Richard Shiflet, 79, of Petersburg Towers, Apartment 213, died Thursday, Nov. 14, 2002. A native of Pickens County, S.C., Mr. Shiflet was a son of the late James E. and Fannie Lecroy Shiflet and was the widower of Annie Lois Haggerty Shiflet. He was retired from Rocky River Mills, Calhoun Falls, S.C., with 25 years of service and was a security guard. He was a U.S. Army veteran and was a member of Woodlawn United Methodist Church. Services will be at 2 p.m. Sunday at Hicks Funeral Home with the Rev. Alvin Taylor officiating. Burial will be in Woodlawn United Methodist Church cemetery. Survivors include a daughter, Charlotte Adams, Elberton; a son, Curtis Haggerty, Piedmont, S.C.; seven grandchildren; and 14 great-grandchildren. Pallbearers will be Lee Bowman, Shannon Barden, Monty Dixon, Stan Dixon, Eddie Shiflet, Tom Smith and Dale Mason. The family is at the residence of Charlotte Adams, 2033 Charles Yeargin Road, Elberton, and will receive friends from 7-9 p.m. today at the funeral home.

CHARLIE SHIFLETT
The Greene County Record, Greene Co., VA, Thurs, Feb 19, 1925
Charlie Shiflett departed this life Jan 24, 1925, at his home near Boonesville. He had been in poor health for about four years and the last two had been bed ridden. He leaves a wife, who before marriage was Miss Sarah Watson, seven children, Burrus, Zennie and Howard Shiflett of Boonesville, Mrs. Moses Via and Miss Josie Shiflett, of Browns Cove. Mrs. Newman Shiflett, of Crozet and Mr. Tom Lewis Shiflett, of Schuyler. He also leaves 40 grandchildren and 18 great-grandchildren. For the past 18 years he had been a member of the Episcopal church, and died at the ripe age 0f 81. Burial was at Prize Hill Church. NOTE ERROR IN OBIT: Sarah is a Walton not a Watson and Zennie should be Zermie

CHARLIE SHIFLET MARTIN
The Gainesville Times, Gainesville, GA
Funeral services are scheduled for 11 a.m. Monday, Jan. 7, 2002, in the chapel of Memorial Park Funeral Home for Charlie Shiflet Martin, 90, of 2109 Green Crest Drive, Gainesville. The Rev. David Gravitt and the Rev. Marshall Dale will officiate. Burial will be in the Memorial Park Cemetery. The family will receive friends from 2 to 4 p.m. and 7 to 9 p.m. Sunday at the funeral home. Mrs. Martin died Friday, Jan. 4, 2002, at the New Horizons West following an extended illness. Mrs. Martin was born in Hart County, but had lived in Hall County for a number of years. She was the daughter of the late John W. Shiflet and Alice Sanders Shiflet. She was retired. Mrs. Shiflet was a sergeant in the U.S. Army and served during World War II. She was also a member of the McEver Road United Methodist Church. Survivors include her daughter and son-in-law, Lou Ann and Gary Ivester, Gainesville; son, Steve Martin, Gainesville; grandsons, Chris Cantrell, Gainesville, Craig Cantrell, Kennesaw, and Kerry Ivester, Gainesville; grandson and wife, Wayne and Stephanie Ivester, Cleveland; granddaughters, Amanda Cantrell, and Kelly Ivester, both of Gainesville; and great-grandchild, Benjamin Trent Deal. Memorial Park Funeral Home, Gainesville.

CHARLOTTE SHIFFLET
The Daily News Record, Harrisonburg, VA, Wed, Oct. 25, 1933
CHILD CHOKES TO DEATH ON APPLE
Charlotte Shifflet, 6, Dies in Auto on Way to Hospital from Grottoes. Sadness hovered over Grottoes yesterday when it. became known that little Charlotte Shifflet, aged 6, daughter of Mr. and Mrs. Oscar Shifflet, was choked to death by a piece of apple lodging in her throat. Her parents were peeling apples for apple butter. Little Charlotte was laying around and now and then eating pieces of apple. When a piece of an apple lodged in her throat and she was unable to swallow it, she was rushed to the office of Dr. Tanner. He in turn failed to bring relief to the child and started to Harrisonburg with her in his car. Little Charlotte died while the car was passing over the Port Republic bridge. She is survived by her parents, her sister and one brother.

CHARLOTTE CATHERINE SHULL WENGER
The Daily News Record, Harrisonburg, VA, Tue, Sep. 12, 2006
Charlotte Catherine Shull Wenger, 92, of Mount Solon, died Monday, Sept. 11, 2006, at Harrisonburg Health & Rehabilitation Center. Mrs. Wenger was born June 29, 1914, in Rockingham County, and was a daughter of the late Leslie Noah and Fannie Rebecca Blosser Shifflett. She retired as a seamstress from Madison College, now James Madison University. She did alterations and made clothing at her home and had worked at Bridgeport Uniform Factory. She was a member of Mount Olivet United Brethren in Christ Church. On June 30, 1935, she married Otho H. Shull, who preceded her in death March 22, 1956. On Sept. 25, 1964, she married Emory Wenger, who died Nov. 8, 1981. She is survived by a daughter, Dolores Knott of Mount Solon; a sister, Nellie Tudor of Dayton; two grandchildren; four great-grandchildren and two great-great-grandchildren. The Rev. Luther Ramsey will conduct the funeral 2 p.m. Thursday at Mount Olivet United Brethren in Christ Church in Mount Solon. Burial will follow at the Mount Olivet Church Cemetery. The family will receive friends from 7-8 p.m. Wednesday at Johnson Funeral Service in Bridgewater. Memorial contributions may be made to the Mount Olivet Church, c/o Ellen Rawley, Treasurer, 825 George Waltons Road, Mount Solon, VA 22843.

CHARLOTTE ESTELLE SHIFFLETT
The Daily Progress, Charlottesville, VA, Mon, Jun. 20, 2011
Charlotte Estelle Shifflett, 79, of Charlottesville, passed away peacefully on Saturday, June 18, 2011. She was born on April 19, l932, the daughter of the late Robert E. and Jennie M. Shifflett. She was also preceded in death by her husband, David J. Shifflett; along with sisters, Beulah, Alma, Betty and Dorothy; and brothers, Sherman and Gilmer. Estelle grew up in Free Union. She spent many years working at the former Pic n' Pac store. Prior to Estelle's retirement in 1995, she was the office manager for W. A. Hartman Memorials in Charlottesville. Estelle was a wonderful mother, grandmother, and great-grandmother and will be greatly missed by all. She is survived by three sons, Gary Shifflett and his wife, Lisa, of Charlottesville, Steve Shifflett and his wife, Becky, of Charlottesville, and Kevin Shifflett, of Lovingston. She is also survived by two sisters, Lucille Fridley of Augusta Springs and Edith Carrier of Dundalk, Maryland; along with three brothers, Billy Shifflett of Baltimore, Maryland, Irvin Shifflett of Pennsylvania and Clyde Shiflett and his wife, Gene, of Ruckersville; five grandchildren, Chris Shifflett, Caryn Shifflett, Stacie Shifflett, Sydney Shifflett and Allison Shifflett; and one great-grandchild, Shane Shifflett. The family would like to thank Becky Shifflett, Emily Beverly, Kathy Davis and Tammy Gilman for caring for Estelle in her last years. The family would also like to thank Dr. William Moors. In lieu of flowers, contributions can be made to the Charlottesville-Albemarle SPCA, P. O. Box 7047, Charlottesville, VA 22906 or the Charlottesville-Albemarle Rescue Squad, 828 McIntire Road, Charlottesville, VA 22902. Family will meet with friends from 1 until 3 p.m. Wednesday, June 22, 2011, at the Anderson Funeral Home. A graveside service will be held at 12 p.m. Thursday, June 23, 2011, at Prize Hill Cemetery, Boonesville. Anderson Funeral Home of Crozet is in charge of arrangement.

CHARLOTTE G. SHIFLETT
The Spirit of Jefferson Farmer's Advocate, Charles Town, WV, Thu, Jun. 26, 1997
Charlotte G. Shiflett, 85, of Ranson, died Saturday, June 21, at Heartland Nursing Home, Martinsburg. Born October 24, 1911, in Berkeley County, she was the daughter of the late Franklin P. and Lucy Nesmith Grabill. Her husband, Roy W. Shiflett, died in 1987. She retired in 1980 after 30 years of service with Loyal Order of Moose Lodge 948 in Charles Town. She was a charter member of Charles Town Chapter 1027 Women of the Moose since 1948, where she served as past senior regent, a member of College of the Regent and Academy of the Friendship. She was of the Presbyterian faith. She is survived by three daughters, Vera S. Willingham, Berryville, Va., Charlotte N. Roberts, Martinsburg, and Wilda F. Davisson, Pleasant Hills, Calif.; two sons, Jack V. Shiflett and William R. Shiflett, Sr., both of Ranson, 11 grandchildren; and 18 great-grandchildren. She was preceded in death by two sisters, Beatrice McElroy and Katherine Brandenburg; three brothers, Glenn D. Grabill, John Madison Grabill and Vaughan V. Grabill; three grandchildren; and one great-grandchild. A memorial service will be Saturday at 10 a.m. at Melvin T. Strider Colonial Funeral Home. The Rev. James Chambly will officiate. Burial will be in Pleasant View Memory Gardens, Martinsburg. Friends will be received at the funeral home Friday from 7 to 9 p.m., where Women of the Moose Chapter 1028 will conduct a memorial service at 7 o'clock. Memorial donations may be made to the Alzheimer's Association, 919 N. Michigan Ave., Suite 1000, Chicago, IL 60611; or the charity of one's choice.

CHARLOTTE G. SHIFLETT
The Morning Herald June 23, 1997 Hagerstown, Md.
RANSON, W.Va. - Charlotte G. Shiflett, 85, of Ranson, died Saturday, June 21, 1997, at Heartland Nursing Home in Martinsburg, W.Va. A memorial service will be held Saturday at 10 a.m. at Melvin T. Strider Colonial Funeral Home in Charles Town. The Rev. James Chambly will officiate. Burial will be in Pleasant View Memory Gardens in Martinsburg. Friends will be received at the funeral home Friday from 7 to 9 p.m., where Women of the Moose Chapter 1028 will conduct a memorial service at 7 p.m. Memorial donations may be made to the Alzheimer's Association, 919 N. Michigan Ave., Suite 1000, Chicago, Ill. 60611; or to the charity of one's choice.

CHARLOTTE JEAN [SHIFFLETT] MOWBRAY
The Daily News Record, Harrisonburg, VA, Tue, Dec. 27, 2005
Charlotte Jean Mowbray, 64, of Red Brush Road in Elkton, died Friday, Dec. 23, 2005, in the emergency room at Rockingham Memorial Hospital in Harrisonburg. Mrs. Mowbray was born Feb. 15, 1941, in Shenandoah, and was the daughter of the late Howard T. and Beulah Short Shifflett. She was a lifetime resident of this area and was a member of the Lily of the Valley Church and Shenandoah Crafters. She was a cook at Elkton Middle School for 22 years and was a part-time cook at Elkton and McGaheysville Elementary schools. She was also employed with Effie Dorrough at Floral Expression in Shenandoah. On March 18, 1958, she married Ralph J. Mowbray, who survives. She is also survived by two sons, Chet Mowbray of Elkton and Todd Mowbray of Shenandoah; a brother, Clemeth Shifflett of Shenandoah; a grandson raised in her home, Erek Mowbray; and two step-granddaughters. The Rev. L. J. Campbell will conduct the funeral 2 p.m. today at the Lily of the Valley Church. Burial will follow at Elk Run Cemetery. Memorial donations may be made to the Elkton Rescue Squad, P.O. Box 152, Elkton, VA 22827. Arrangements are by the Kyger Funeral Home in Elkton. The casket will be closed. See Husband Ralph's Obit

CHARLOTTE ARDELVIA SHIFFLETTE KEITH
The Trenton Republican Times, Trenton, MO, Jul. 25, 1922
Mrs. R. F. Keith Dead
Mrs. R. F. Keith, living at 14th Street & Shanklin Avenue, died suddenly at her home at 7 o'clock Monday night after an illness of 3 hours with acute indigestion. She was 70 years old. For the past 12 years, Mrs. Keith has been blind, but has been in good health. The attack of indigestion, which proved fatal, came suddenly. Besides her husband, she is survived by one brother, J. W. Shifflette of Cambridge, Nebraska; and 10 children: James, Shelby and Ora Keith of Trenton; Frank, Canon City, Colorado; and Mrs. Bertha Seibenborn; Mrs. Vesta Rains; Mrs. Vernie Cordes, Miss Tessie Keith, Mrs. May Longstretch, and John William Keith.
See Husband Richard's Obit

CHARLOTTE LOUISE SHIFFLETT
The Daily Progress, Charlottesville, VA Jan 21, 1990
Charlotte Louise Shifflett, 69, of Madison died Jan. 20 at her home. She was born October 10, 1920 in Greene County, daughter of the late William Luther Roach and Mary Ann Roach. She is survived by her husband, Raymond James Shifflett; four daughters, Doris Link of Ruckersville, Evelyn Harlow of Clinton, MD, Mary L. Garr of Oak Park in Madison, and Patricia Morris of Rochelle; four sons, Raymond J. Shifflett Jr. of Madison, Michael Wayne Shifflett of Barboursville, Calvin Leon Shifflett of Ruckersville, and Carl Ray Shifflett of Boydton; two sisters, Isabelle Morris of McGaheysville, and Ruth Knight of Charlottesville; three brothers, Wilbert Roach, Theodore Roach and Leroy Roach of Stanardsville; and 10 grandchildren. Funeral services will be conducted at 2pm Monday at Ryan Funeral Home in Quinque with interment in Madison Memorial Gardens. The Revs. Elbert Conley and J. W. Roach will officiate. The family will receive friends from 7 to 8:30 tonight at Ryan Funeral Home.

CHARLOTTE LOUISE [Shiflett] LILLY
The Daily Progress, Charlottesville, VA, Thu, Oct. 1, 2008
Charlotte Louise Lilly, 85, of Charlottesville and more recently of Roanoke, Virginia, passed away Wednesday, October 1, 2008. She was born March 14, 1923, in Greene County, a daughter of the late William Shiflett Sr. and Pearl Knight Shiflett. In addition to her parents, she was preceded in death by an infant son, Charles E. Lilly III; two brothers, Ulysses Shiflett and Ollie M. Shiflett; two sisters, Elsie M. Shiflett and Reba Gentry. She is survived by her husband, Charles E. Lilly; a daughter, Carol J. Cleckner of Chesapeake, Virginia; a son, Calvin L. Lilly of Roanoke, Virginia; a sister, Catherine Morris of Maryland; a brother, William Harvey Shiflett Jr. of Charlottesville; four grandchildren, Jason Hooper, Meagan Hooper, Sarah Lilly and Susan Lilly; three great-grandchildren, Joshua, Caleb and Samuel Hooper. A graveside service will be held 2 p.m. Saturday, October 4, 2008, at Holly Memorial Gardens. Ryan Funeral Home is in charge of arrangements.

CHARLOTTE M. SHIFLETT CUSICK
The Herald, Sharon, PA Aug. 16, 2001
Maryland woman survived by former Hermitage man
JOPPA, Md. -- Charlotte M. Cusick of 529 Eckhart St. in Joppa, died at 8:05 p.m.
Sunday (8-5-01) at home. Surviving are: her husband, Martin P. Cusick Sr., formerly of Hermitage; a daughter, Kristie Dawn Hart; a son, Martin P. Cusick Jr.; her mother, Veronica B. Shiflett; her stepdaughters, Amy Ressler and Lee Jones; her granddaughters, Amber, Amanda and Alexis Hart; Laura Cusick; and Becky Ressler; her grandsons, Colin Jones; and Tim and Bill Ressler; and a sister, Christine Stange. She was preceded in death by her father, Elwood Shiflett. A graveside service and interment were held at 11 a.m. Aug. 9, 2001, at Crozet (Va.) Cemetery, with the Rev. John Chafee, officiating.

CHARLOTTE M. [SHIFFLETT] WRIGHT
The Appeal Democrat, Marysville, CA, Sat, Nov. 8, 2014



Our beloved sister and mother, Charlotte M. Wright, born October 16, 1937, has left this world to play "Never Ending Bingo" with her father on November 6, 2014. She was survived by a brother, Charles Shiflett; a sister, Lavey Gage; her children, (Vedis) Carrie Crawford, Teddy Bryant, Tammy Bryant, Gene Wolford, Belinda Miller and many grandchildren and great-grandchildren. She was preceded in death by her mom, dad, and youngest son, Ernest Modero. Services for family members will be held at a later date. Send Condolences at www.appealdemocrat.com

CHAS A. SHIFLETT
The Moberly Monitor Index, Moberly, MO, Jul. 1964
Chas. Shiflett Dies Sunday
Chas A. Shiflett, 72, a retired Randolph County farmer, and a long time Thomas Hill area resident, died at his home in Huntsville very suddenly at 8 a.m. Sunday July 12th. Mr. Shiflett and his wife, Mary Sue had resided at their home in Huntsville the past four years. Mr. Shiflett was born in Randolph County, Jan 5th 1892, the son of George and Emma Lamb Shiflett. In addition to his wife, of the home, he is survived by two daughters, Mrs. Russell Gillispie, Huntsville, Mrs. Elbert Turner, Clifton Hill, and a son, Ed Shiflett, Huntsville. He is also survived by three sisters, Mrs. Charles Robinson and Mrs. Dysart Million, Cairo, and Mrs. Blair Gooch, Huntsville; seven grandchildren and two great-grandchildren, and several nephews and nieces. Funeral services were held Tuesday, July 14th at 2:30 p.m. at the Thomas Hill Baptist Church, with Rev. Wm Huntsman in charge, assisted by Rev. Lesile Price, pastor of the Huntsville First Baptist Church. Burial was in the Clifton Hill Cemetery. Pallbearers were; Walker Terrill, Waldo Malone, Maurice Million, Doug Emerson, Ive Sherwood and Porter Duncan. Note: This is Charles Anfield Shiflett. See wife Mary's Obit

CHELLA SHIFFLETT MORRIS
(4/27/69) Mrs. Chella Morris, 79, of Harrisonburg, died 8 p.m. Sunday at Rockingham Memorial Hospital. Mrs. Morris had been in failing health since January and had been seriously ill several weeks. She was a daughter of the late O. B. and Columbia Frances Shifflett and was born Aug. 9, 1889 in the Mill Creek Community of Rockingham County. Mrs. Morris spent the greater portion of her life in Harrisonburg and was a member of the Church of the Brethren. She was the widow of James F. Morris. Surviving are two daughters, Mrs. Glenna Smith of Andalusia, Pa., and Mrs. Mary Kingree of Mt. Crawford; two sons, Billy Morris of Harrisonburg and A. L. Morris of Springfield; 11 grandchildren; a number of great-grandchildren; three sisters, Mrs. Ernest Jarrells of Harrisonburg, Mrs. Carrie Shifflett of Spring Valley, N.Y. and Mrs. Josephine Manny of New York City, and a brother, W. M. Shifflett of Mt. Ranier, Md. The body is at the Lindsay Harrisonburg Funeral Home pending completion of funeral arrangements.

CHERI MOORHEAD SHIFLET
The Athens Daily News, Tuesday, March 21, 2000
Cheri Moorhead Shiflet, 41, of 3098 Castaway Lane died Sunday, March 19, 2000. A native of Elbert County, Ms. Shiflet was a daughter of Billy J. Moorhead, Hartwell, and Marilyn Mann Osborne, Chamblee, and was stepdaughter of Pat S. Moorhead and Fletcher D. Osborne. She was an office manager for Computer Supplies and was of the Baptist faith. Services will be at 2 p.m. Wednesday at Strickland Funeral Home, Hartwell. Burial will be in Nancy Hart Memorial Park. Survivors, in addition to her parents, include a sister, Janet L. Osborne, Dacula; and two brothers, Bill Moorhead, Covington, and John L. Osborne, Hartwell. The family will receive friends from 1-2 p.m. Wednesday at the funeral home.

CHELLIE PEARL SHIFFLETT POLONITZA
The Daily News-Record, Harrisonburg, VA, Fri, Mar. 24, 2017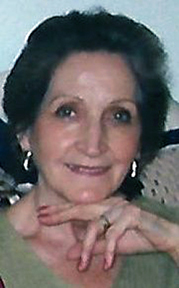 Chellie P. Polonitza of Charlottesville passed away on March 22, 2017. Chellie was born in Rockingham County, Virginia, to the late George Harvey and Nelie Florence Shifflett. Chellie began her career as a hairstylist and eventually became part owner of The Beauty Center, a beauty salon located in downtown Charlottesville. Following her marriage to Ed, they lived in a number of different places before settling in Richmond, Va. She relocated back to Charlottesville three years ago to be closer to her family. In addition to her parents, Chellie was preceded in death by her brother, Ferrell Shifflett, and her sister, Bulah Sprouse. Chellie is survived by her husband, Edmund Polonitza; her daughters, Nancy Polonitza of Harrisonburg, Va., and Neely Slocum (Josh) of Tokyo, Japan; her granddaughter, Chellie Slocum of Tokyo; her sisters, Ruby Scruggs, Thelma Widener (Ben), Nancy Thomas (Rodney) and Linda Shifflett; her brothers, Ed Shifflett, Ralph Shiflett, Randel Shiflett (Della), and Sherman Shifflett; and many nieces, nephews and cousins. A funeral service will be held Sunday, March 26, 2017, at 1:00 p.m. at Teague Funeral Home in Charlottesville. The family will receive friends Saturday, March 25, 2017, from 6 to 8 p.m., also at the funeral home. Interment will follow at a later date at Arlington National Cemetery. The family would like to thank Ann Baber and Ryan from Hospice of the Piedmont for their devoted care and attention to Chellie. Memorial contributions may be made to the Hospice of the Piedmont.

CHERYL ELAINE SHIFLETT
The Daily Progress, Charlottesville, VA February 13, 1986
Cheryl Elaine Shiflett, 25, of 115 Four Seasons Drive, died Wednesday, Feb 12, 1986, at her home. Born in Albemarle County on March 18, 1960, she is the daughter of Russell Morris of Elkton and the late Mary Elizabeth Shiflett Morris. Mrs. Shiflett attended Brown's Cove United Methodist Church, graduated from Western Albemarle High School and the Charlottesville/ Albemarle Vo-Tech Center where she earned her nursing diploma and was employed by The University of Virginia Hospital. She is survived by her husband, Gary D. Shiflett; her son, Gary D. Shiflett, II both of Charlottesville; eight sisters, Mrs. Rodney (Pam) Chapman of Stanardsville, Mrs. Aubrey (Brenda) Roach of Dyke, Mrs. Roy (Genvie) Shifflett and Miss Debbie M. Morris both of Alexandria, Mrs. George (Patricia) Nuckols of Dale City, Va., Mrs. V. J. (Mary) Adlaka of Houston, TX., Mrs. Jerry (Nancy) Bowers of Lorton, Va., Ms. Lois L. Morris of Charlottesville; six brothers, Russell D. Morris of Dyke, Earl K. Morris and Donnie L. Morris both of Dale City, Va., Clarence E. Morris and Ronnie L. Morris both of Alexandria and Bobby W. Morris of Charlottesville; several nieces and nephews.   Elaine was a loving wife and mother who showed love and concern to all the people whose lives she touched. Her bright eyes and smile will be sadly missed. A funeral service will be con (INCOMPLETE)

CHERYL FAYE SHIFFLETT
The Journal, Martinsburg, WV, Mar 9, 2007
Cheryl Faye Shifflett, 47, of Martinsburg, died Wednesday, March 8, 2007, at her home. Born May 11, 1959, in Martinsburg, she was the daughter of the late Cecil Edward and Peggy Ann Myers Lehew Shifflett. She is survived by a son, Floyd Donald Roberts Jr. and a daughter, Jodi Lynn Shifflett Wolford, both of Martinsburg; three grandchildren, Alexis, Shyanne and Sapphire; her companion, Dennis Carbary of Martinsburg; four brothers, Cecil E. Shifflett, of Pennsylvania, Charles W. Shifflett, of Martinsburg, John H. Shifflett, of Weston, and Harry L. Shifflett, of Martinsburg; seven sisters, Cynthia A. Miller, of Martinsburg, Rosa M. Butts, of Gerrardstown, Rhonda M. Riggleman of Hedgesville, Gayle W. Pitzer and Beverly Kendle of Falling Waters, Barbara E. Sharpe of Cocoa, Fla., and Roberta S. Brining of Martinsburg. She was preceded in death by two brothers, Ronald L. Shifflett and Gary W. Pitzer Shifflett; one sister, Charlene R. Shifflett; and a number of uncles, aunts, nieces and nephews. Funeral services will be held at 11 a.m., Monday, March 12 at the Brown Funeral Home with Pastor David Palmer and Pastor David Davis officiating. Interment will be in Mountainside Tabernacle Cemetery. Family visitation will be held Saturday from 7 to 9 p.m., and the family will receive friends at the funeral home Sunday from 7 to 9 p.m.

CHESTER C. SHIFLETT
The Daily Progress, Charlottesville, VA, Fri, Apr. 1, 2005
Chester C. Shiflett, 82, of Crozet, died at a local hospital on Thursday, March 31, 2005. He was born Feb. 4, 1923, in Boonesville, to the late Arthur C. Shiflett and Theresa Shiflett. He is survived by his wife of 51 years, Theresa Shiflett of Crozet; one sister, Agnes N. Shiflett of Boonesville; many nieces and nephews; and a close friend, Clyde McAllister and his wife, Caroline, of Crozet. He retired as a welder from Sparrows Point, Md., with 38 years of service, and then moved to Virginia in 1979. He was a member of the American Legion Post 38 in Baltimore, Md., and VFW Crozet Branch. He was an Army Veteran in World War II. The family will receive friends from 6 to 8 p.m. Saturday, April 2, 2005, at Anderson Funeral Home. A funeral service will be held at 2 p.m. Sunday, April 3, 2005, at Prize Hill, Boonesville, Va. Interment will follow in the Prize Hill Cemetery. The family suggests that memorial contributions be made to the Western Albemarle Rescue Squad, P. O. Box 188, Crozet, VA 22932 or Crozet Fire Department, P.O. Box 373, Crozet, VA 22932. Anderson Funeral Home, Crozet, is in charge of arrangements.

CHESTER H. SHIFFLETT
The Beckley Post Herald, Beckley, WV, Tue, Jul. 26, 1977
MARLINTON (RNS) - Services for Chester H. Shifflett, 72. will be at 2 p.m. Tuesday In VanReenen Funeral Home at Marlinton with the Rev. William Cornelius in charge. Burial will be in Mountain View Cemetery. Shifflett died Saturday in a Clifton Forge, Va., hospital. He was a machine mechanic and a member of the Marlinton Presbyterian Church. Survivors include his wife, Dora Sutton Shifflett; two sons, Harold of Marlinton and William of Richmond, Va.: two daughters, Mrs. Dollie McClure of Marlinton and Mrs. Ina Mae Woodell of Richmond, Va.; three brothers, Warren of Glen Burnie, Md., Murrel of Covington, Va., and Lyle of Vera Beach, Fla.; two sisters, Mrs. Fame Jamison of Tray, Ohio, and Mrs. Marie Carson of Appomattox. Va.; nine grandchildren and two great- grandchildren.

CHESTLY ARTHUR SHIFFLETT
The Daily Progress, Charlottesville, VA Apr. 16, 1969
STANARDSVILLE - Chestly Arthur Shifflett died Monday at a Charlottesville nursing home. He was 72. He was born on April 4, 1897, in Greene County, the son of the late Sandy and Lydia Shifflett. He was the husband of the late Mary Jane Shifflett. Mr. Shifflett is survived by three sons, William C. Shifflett of Richmond, Mason Shifflett of Fort Meade, MD.,   and Sims T. Shifflett of Stanardsville; two daughters, Mrs. Ora Mae Shifflett of Baltimore, MD., and Mrs.   Mable Bruce of Alexandria; three brothers, Dan Shifflett of Dundalk, MD., Rufus Shifflett of Stanardsville and Jarett Shifflett of Washington, D.C.; two sisters, Mrs. Lottie M. Brooks and Mrs. Bertha Wilson of Charlottesville; and five grandchildren.    The funeral will be tomorrow at 2:30 P.M. at the Evergreen Church of the Brethren in Dyke, with burial in the church cemetery. Ryan Funeral Home is in charge of the arrangements.

CHRISTA E. SHIFFLETT
The Everly-Wheatley Funeral Home
Christa Shifflett, 78 of Woodbridge, Va passed away Monday April 20th at 7:30pm at Capital Caring Hospital in Arlington, Va surrounded by her 2 sons and daughter. She was born and raised in Berlin, Germany. She met her late husband Donald D. Shifflett of Alexandra, Va during the 1950's. She then married and came to America in 1955 and became an American Citizen April 20, 1962. She is the beloved mother of the late Donald L. A. Shifflett, and survived by David Allen Shifflett, Dawn Marie Gayle, and Steven Roger Shifflett. She will be dearly missed by her 12 grandchildren and 13 great grandchildren and her dearly close friends. A memorial service will be held Friday May 1st 2015 at 2pm at Quantico National Cemetery 18424 Joplin Rd, Triangle, Va 22172 following a celebration of life. In lieu of flowers donations can be made to Capital Caring at 4715 15th Street North, Arlington, Va 22205 in memory of Christa Shifflett. To send flowers or a memorial gift to the family of Christa E. Shifflett please visit our Sympathy Store.

CHRISTINE SHIFLETT
The Pittsburgh Post-Gazette Pittsburgh, PA, Nov. 25 - 26, 2009
SHIFLETT CHRISTINE T. Of Munhall. On Nov. 24, 2009, age 91. Beloved wife of Wilbert D. Shiflett of 68 years; sister of the late Raymond, Vincent, Edward, Richard, Genevieve & Helen Bernot, Stella Bratkovich & Marion Wojciechowski; also survived by many nieces & nephews. Friends received SAVOLSKIS-WASIK-GLENN FUNERAL HOME, INC. 3501 Main St. Munhall. Visitation Fri. 2-4 & 6-8 p.m. Mass of Christian Burial Sat. St. Rita Church 9:30 a.m. In lieu of flowers, contributions may be made to Cedars Hospice, 4326 Northern Pike, Ste 201, Monroeville,15146. www.swgfuneralhome.com Send condolences at post-gazette.com/gb

CHRISTINE SHIFLETT
The Daily Progress, Charlottesville, VA January 25, 1
>Mrs. Christine Shiflett, 66, of Earlysville, died Jan 24, 1985, in a Waycross, Ga. Hospital. Born in Brunswick, Ga., on Nov. 25, 1918, she was the daughter of the late William Cline and Myra Thomas Gardner and the widow of Clyde Norwood Shiflett.   She was a member of Bacon Hollow Baptist Church. She is survived by two daughters, Mora Lee Burchett of Charlottesville, Myra Lawson of Earlysville, two sons, Clyde N. Shiflett, Jr. of Schuyler, William D. Shiflett of White Hall; two sisters, Clara Blount and Virginia Davis, both of Waycross, Ga.; two brothers, Jim Gardner of Waycross, Ga.; 12 grandchildren and three great grandchildren. A funeral service will be conducted 2 p.m. Sunday at the Prize Hill Church, Boonesville with the Rev. Malcolm H. Powell officiating. Interment will be in the Prize Hill Cemetery. The family will receive friends Saturday evening 7 to 8 p.m. at the Teague & Hawkins Funeral.

CHRISTINE WOOTTON
Christine Wooton passed on to our Father in peaceful rest, Tuesday, July 3, 2007. She was born on December 19, 1926 in Bedias, Texas. Awaiting her in heaven her beloved Husband Percy Owen Wootton, whom passed in May this year. They were married November 19, 1955, in Houston, Texas. She leaves behind her love with; Two daughters, Sandra Kay McDonald & Maureen Elaine Henry; Son-in-law Tommy McDonald ; Siblings, W. T. Shiflet & Mary Lou, Garvin Shiflet, Mr. & Ms. Robert Lee Shiflet , Ms. Mary Louise Davis, Mr. & Mrs. Charles Shiflet ; Five grandchildren and their spouses, Amanda & James Mouton, Michelle Burdeaux & James Clark, Tanya Adams Moore & Billy Moore, Steve & Lisa Vass & Trey Henry; Three great-grand children, Brooklyn & Jayden Mouton , & Colton Bryan Clark. Preceded in passing by one grandchild , Bryan Wade Burdeaux. The family will receive friends Friday, July 6th, from 5:00pm-8:00pm at Niday Funeral Home. The Funeral Service will be held Saturday, July 7th, at 10:00am at Garden Road Baptist Church in Pearland. Interment will follow at SouthPark Cemetery.

CHRISTINE EVA SHIFFLETT
The Greene County Record, VA, Jun. 27, 1963
Funeral services for Christine Eva Shifflett, 19, of Charlottesville, who was instantly killed in an automobile accident on June 23, 1963, were held Wednesday at 3:30 p.m. in the Hill and Irving Funeral Home, with burial in Holly Memorial Gardens. Survivors are her parents, Mr. and Mrs. Amos Shifflett of Charlottesville; a brother, Raymond Shifflett of Charlottesville; and two sisters, Miss Janie Mare Shifflett of Charlottesville and Mrs. Charles W. Hudson of Scottsville.

CHRISTINE FRANCES EATON
The Daily News Record, Harrisonburg, VA, Wed, Jun. 17, 1981
ELKTON - Christine Frances Eaton, 70, of Rt. 3, Elkton died Monday night at Rockingham Memorial Hospital. Mrs. Eaton was born Aug. 15, 1910 in Rockingham County and was a daughter of the late William R. and Fannie Berry Shifflett. She was a member of Beldor Mennonite Church. On July 4, 1926, she married Malcolm Eaton, who died Dec. 18, 1970. Surviving are two daughters, Beulah McDaniel of Rt. 1, McGaheysville, with whom she lived 18 months, and Catherine Life of Rt. 2, Elkton; a son, Elmer Eaton of Elkton; a sister, Phenle Shifflett of Harrisonburg; two brothers, Earl Clarence Shifflett of Stanardsville and Howard T. Shifflett of Shenandoah; two half brothers, Wilmer and Jasper Shifflett of Elkton; a half sister, Marie Doyle of Craigsvllle; a grandson, Lester Samuels of Elkton, whom she raised; six other grandchildren; and five great-grandchildren. The funeral will be conducted 11 a.m. Thursday at Beldor Mennonite Church by the Rev. Harold Lahman and the Rev. David Yoder. Burial will be in Elk Run Cemetery. The family will receive friends 7:30- 8:30 p.m. today at the Brill Funeral Home in Elkton. Friends also may call at the home of her daughter, Beulah McDaniel of Rt. l, Elkton. The casket will be closed.

CHRISTINE SHIFLET MAXEY
The Daily Progress, Charlottesville, VA, Sat, Dec. 23, 2006
Christine Shiflet Maxey, 82, of Scottsville (Buckingham County), died Thursday, December 21, 2006, at her home. She was born September 19, 1924, in Churchville, Virginia, the daughter of the late Dyche Shiflet and Edna Skelton Shiflet. She was the widow of Herbert E. Maxey Sr. She was a member of Sharon Baptist Church and a graduate of Longwood College. She was preceded in death by a son, Larry D. Maxey. She is survived by a son, Herbert E. Maxey Jr. of Buckingham; a daughter, Linda M. Howard of Charlottesville; two sisters, Charlotte S. Young and Lola S. Kirkland; three brothers, Lenwood Shiflet, Riley Shiflet and Claude Shiflet; and 10 grandchildren. Funeral services will be held 2 p.m. Sunday, December 24, 2006, at Sharon Baptist Church in Buckingham County. In lieu of flowers, memorials may be made to Sharon Baptist Church. Dunkum Funeral Home, Dillwyn, is in charge of arrangements.

CHRISTINE SHIFFLETT MAUPIN BARNETT
The Daily Progress, Charlottesville, VA Apr. 27, 2002
Christine Maupin Barnett, 68, died Thursday, April 25, 2002, at her residence. She was born May 28, 1933, in Waynesboro, the daughter of George W. and Evelyn Mae Terrell Shifflett. She was a member of the Community Fellowship Church of the Nazarene of Waynesboro and was retired from ConAgra of Crozet. She was a devoted mother, enjoyed taking care of her family and was always willing to help others in the time of need. In addition to her parents, she was preceded in death by her first husband, Charles Maupin; two brothers, John Shifflett and James Shifflett; four sisters, Gertrude Claytor, Anna Harris, Margie Zapantis, and Francis Roberts; and a nephew, Roger Roberts. Survivors include her husband, Cecil Barnett; two sons, George Maupin and his fiancé, Cheryl Roadcap, of Waynesboro, and Charles Maupin of Stuarts Draft; two daughters, Linda Potter and son-in-law, Wayne Potter, of Staunton, and Doris Clark and her friend, Charles Winston of Waynesboro; one sister, Nellie Kerby of Waynesboro; grand-children, Tony Potter, Kim Spears, Michael Potter, Tammy McGurn, Steven Clark, Rodney Clark, Melissa Stevens, Eddie Marion Jr., Stephanie Maupin, Kristy Maupin, Dakota Maupin, and Mathew Maupin; great-grandchildren, Jacob Stevens, D.W. Spears, Brittney Spears, Tesla Clark, Mathew Clark, Megan Dolan, Tiffany Clark, Courtney Wilson, Ashley Spears, and Allison Potter; nieces, Joyce Henderson, Carolyn Franger, Pat Bowles, Konnie Fisher, Jean Bowles, Becky Stilner, Hope Landis, Patty Gerber, and Joanne Estes; nephews, David Claytor, Jim Roberts, Billy Claytor, Mike Roberts, Jim Shifflett, Dennis Shifflett, and Gary Shifflett; along with many devoted friends; and daughter-in-law, Rita Lowry. A service will be conducted at 2 p.m. Sunday at the Community Fellowship Church of the Nazarene, by Pastors Jeff Griffith and Mike Auen. Burial will follow in Riverview Cemetery. Active pallbearers will be Jim Shifflett, Dennis Shifflett, Dennis Claytor, Danny Fisher, Jim Roberts, Michael Roberts, Jamie Henderson, and Michael Potter.   Honorary pallbearers will be her grandchildren. The family will receive friends from 6 to 8 p.m. this evening at Reynolds Funeral Service of Waynesboro. Memorial contributions may be made to the Waynesboro First Aid Crew, P.O. Box 1427, Waynesboro, Va. 22980, or to Hospice of the Shenandoah, 64 Sports Medicine Dr., Fishersville, Va. 22939.

CHRISTINE ROSE (Lepore) SHIFFLET
The Buffalo News, New York 1992
CHRISTINE ROSE SHIFFLET - Mrs. Shifflet, 69, died Saturday (Oct. 31, 1992) in her home in Williamsport. A native of Williamsport, the former Christine Lepore retired in 1982 after 32 years with GTE Sylvania Co. Survivors include her husband, Raleigh (Roy) E.; two sons, Roy E. Jr. of Mifflinburg, Pa., and Joseph W.; five daughters, Patricia A. Maeulen of Williamsport, Barbara A. Strumsky and Jodi A., both of Silver Spring, Md., Jill A. Lusk of Winston-Salem, N.C., and Gerilyn A. Kauderman of Brandon, Fla.; a brother, Alex Lepore, and a sister, Mary Cimabue, both of Williamsport; 13 grandchildren, and a great-grandson.

CHRISTOPHER SHIFLETT
The Greene County Record, Greene Co., VA, Thu, Jan. 12, 1923
Christopher Shiflett died Jan. 6, 1923, at his home near Mission Home after a brief illness with pneumonia. The funeral was held from the United Brethren Church at Prize Hill, the services being conducted by the Rev. R. W. Lewis. Mr. Shiflett was the son of Mr. and Mrs. Bryant Shiflett and was 20 years old. Besides his parents, he is survived by two brothers and six sisters - H. L. Shiflett, of Akron, O.; William McKinley Shiflett of Sparrows Point, Md.; Mrs. L. E. Shiflett of Greene County; Mrs. A. L. Sullivan, of Boonesville; Mrs. Virginia Woodward, of Case City, Md.; Mrs. Nellie Shiflett of Greene county; and Misses Ella and Lena Shiflett, of Albemarle county.
Obit corrections: H. L. Shiflett should be R. L., death date listed as the 6th in obit and the 5th on tombstone

CHRISTOPHER BRANDON CASON SHIFFLETT
The Daily Progress, Charlottesville, VA January 15, 1980
Christopher Brandon Cason Shifflett infant son of Terry Susan Cason and Kenneth Wayne Shifflett of Earlysville died Tuesday in a local hospital.   In addition to his parent, surviving are his maternal grandparent, Mr. and Mrs. Dallas Cason of Charlottesville; his paternal grandparents, Mr. and Mrs. Elwood Shifflett of Earlysville; maternal great grandparents, Mr. and Mrs. Holland B. Garth of Charlottesville and paternal great grandparents, Mr. and Mrs. Enoch Pat Shifflett of Dyke.   Private family funeral were held today at Hill and Wood Funeral Home Chapel. Burial in Holly Memorial Gardens. The family requests contributions be made to the Dept. of Pediatrics, UVA Medical School, c/o Dr. Thad Kelly for Genetic Research, P.O. Box 386, Charlottesville, 22904.

CHRISTOPHER LEE SHIFFLETT
The Daily News Record, Harrisonburg, VA, Thu, Jul. 6, 2017
Christopher "Shifty" Lee Shifflett, age 29, of Shenandoah, Va., passed away tragically Tuesday, July 4, 2017. He was a son of Bret and Vickie Morris Shifflett and was born Aug. 18, 1987, in Harrisonburg. He graduated from Page County High School and Virginia Tech and was employed with Merck and Co. Chris was very talented. He enjoyed playing his guitar as well as other musical instruments. In his spare time, he loved floating the river, being in the mountains, riding his motorcycles and most of all, spending time with his family. In addition to his parents, he is survived by the love of his life, Heather D. Brophy; his brother and best friend, Michael W. Shifflett, all of Shenandoah; paternal grandparents, Claude and Marguerite Shifflett of Elkton; maternal grandfather, Benjamin Morris of Shenandoah; and numerous aunts, uncles, cousins and extended family. Chris was preceded in death by his maternal grandmother, Virginia Ferrell Morris. The family will receive friends from 6 to 8 p.m. Friday, July 7, 2017, at Kyger Funeral Home in Elkton. Friends may also visit the family home at any time. A funeral service will be held at 3 p.m. Saturday, July 8, 2017, at the funeral home with Pastor L.J. "Dickie" Campbell officiating. Interment will follow at Rest Haven Community Cemetery in Shenandoah. In lieu of flowers, memorial contributions may be made to Shenandoah Fire Company, 201 Pennsylvania Ave., Shenandoah, VA, and/or Shenandoah Rescue Squad, 544 Fourth St., Shenandoah, VA 22849. Condolences may be shared at www.kygers.com.

CHRISTOPHER SCOTT SHIFLETT
The Hickory Record, Hickory, NC, Jan. 3, 2014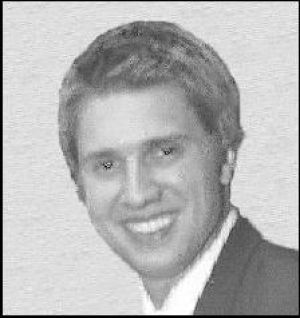 HICKORY -- Christopher Scott "Chris" Shiflett, 28, of Hickory died Saturday, Dec. 28, 2013. Born March 7, 1985 at Shaw Air Force Base in Sumter, S.C., he was the son of Greg and Hope Shiflett. He was preceded in death by his grandparents, Bobby and Mabel Little and Richard Shiflett. A service of remembrance will be held at 4 p.m. Saturday, Jan. 4, 2014, at Sandy Ridge Baptist Church in Hickory. Pastor Sam Crowe will officiate and a vigil will follow at Wittenburg Access on Lake Hickory with the release of sky lanterns. The family will receive friends from 2 to 3:45 p.m. Saturday at the church, prior to the service. He was a member of the Boy Scout Troop 387. He was a graduate of St. Stephens High School, where he was a member of the men's varsity soccer team, as well as the varsity football team. During the off season he played for CVYSA and the Huntington Hills Church softball team. He attended Lees-McRea College, where he played division two soccer, and was elected freshmen class president. During school he worked on Christmas tree farms and volunteered with Big Brother/Big Sister Foundation. He did a summer study at East Tennessee University, the summer before attending East Carolina University, where he will always be a "Pirate." After graduating from ECU the following summer he married his high school sweetheart, who will love him always and forever. He then continued his lifelong dream to attend the University of North Carolina at Chapel Hill to study pharmacy and UNC basketball. He fulfilled his dream of going to a Duke-Carolina game and participated in as many intramural sports as possible. He made lifelong friends along the way, and discovered a passion for medicine with a clinical pharmacy. Along the way he rescued two dogs, made a one day trip to New York City and spent many weekends traveling to see family friends. After graduating from Carolina he was offered a job as a clinical pharmacist at Cape Fear Valley Hospital. He spent the next year working and perfecting his career, where he was loved and will be missed. Meanwhile, he discovered a love for traveling, taking his wife on surprise trips to NYC and Chicago, each year for Christmas. He had a passion for life which everyone felt while around him. He loved watching college sports, basketball with his dad and football with his father-in-law. He held his mother in a special place in his heart. He will be dearly missed and never replaced, by all who loved him. He is survived by his newborn baby girl, Lucille Christine "Lucy," who he never got to meet, but will always be with her; wife, Holly Francis Shiflett; parents, Greg and Hope Shiflett; grandmother, Eve Shiflett; aunt, Debbie Shiflett; father-in-law and mother-in-law, Gary and Francine Greer; brothers-in-law and sisters-in-law, Rocky and Erin Greer, Anthony and Kristi Greer; niece, Evelyn Greer; nephew, Jackson Greer; numerous aunts, uncles, cousins and extended family and numerous best friends. In lieu of flowers, memorials may be made to St. Jude Children's Research Hospital, 501 St. Jude Place, Memphis, TN 38105; Boy Scouts of America, Piedmont Council, P.O. Box 1059, Gastonia, NC 28053; or S.P.C.A. International, P.O. Box 8682, New York, NY 10001. Condolences may be sent to the Shiflett family at www.drumfh- hickory.com. The family has entrusted the funeral arrangements to Drum Funeral Home, 940 29th Ave. NE, Hickory, NC 28601, 828-267-5740.

CHRISTOPHER STERLING SHIFLET
The Tallahassee Democrat, FL, Oct. 1, 2005
CRAWFORDVILLE - Christopher Sterling Shiflett, 19, a student, died Wednesday, Sept. 28, 2005, in Tallahassee. The service will be at 2 p.m. EDT Sunday at Harvey-Young Funeral Home in Crawfordville (850-926-3333). Memorial contributions may be made to a favorite charity. He was born in Tallahassee and was a lifelong resident of Crawfordville. He graduated from Wakulla High School in 2005. Survivors include his parents, Harry Shiflett and Janet Love, both of Crawfordville; four sisters, Army Spc. Elizabeth Shiflett of Germany, Mary Higgins (and husband Roland) of Talisheek, La., Terrye Shiflett of St. Marks and Rebecca Shiflett of Crawfordville; two nieces, Victoria and Whitney; and many other family members and friends.

CLACY ANN SHIFFLETT ROACH
The Daily Progress, Charlottesville, VA, Sat, Jul. 25, 1964
ALBERENE – Mrs. Clacy Ann Shifflett Roach, 72, died yesterday at her home. Born Nov. 18, 1891 in Greene County, she was the daughter of the late Oton and Hollie Shifflett. She is survived by her husband, Charles Lewis Roach; six sons, McKinley Roach and Garfield Roach, both of Crozet; Elvin Roach of Charlottesville, George Roach of Scottsville, Roosevelt Roach and Cecil Roach, both of Alberene; a daughter, Mrs. Leana Mood of Alberene; a brother Casper Shifflett of Baltimore, Md.; a sister, Mrs. Quickie Shifflett of Stanardsville and five grandchildren. A funeral service will be held at 2 p. m. tomorrow at Hawkins Funeral Chapel in Charlottesville, with burial in Alberene Cemetery.

CLARA V. WILLIAMS SHIFFLETT
The Baltimore Sun, Baltimore, MD, Jul. 11, 1956
SHIFFLETT-SHIPLEY, -- On July 6, 1956, Clara V. (Jennie) (nee Williams), of 325 South Stricker street, beloved wife of the late Joseph H. Shifflett and mother of Mrs. Margaret M. Ifert and grandmother of Mrs. Irma M. Miller. Funeral from the funeral home of John J. Cowan & Son, Hollins and Peppleton streets, on Wednesday, July 11, at 8:30 A. M. Requiem High Mass at Fourteen Holy Martyrs Church at 9 P. M. Interment in Springfield Cemetery, Sykesville, MD.

The Gardner Funeral Home, Runnemede, NJ
CHRISTINA FRANCES SHIFLET BAIO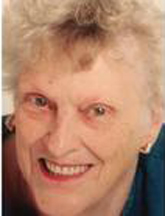 November 05, 1923 - February 07, 2017
Christina F. Baio (nee Shiflet), on February 7, 2017, of Glendora. Age 93. Beloved wife of the late Joseph. Devoted mother of Judy Hart (Bob), John Baio (Joanne), Stella Collington, and Marie Kalb (Stuart). Loving grandmother of Brent Thompson, Robert Elder, Michael Elder, Johnny Baio Jr., Felicia Ackley, and the late Brian Thompson and the late Sean Kalb and great grandmother of 8. There will be a visitation from 10am to 11am Thursday, February 16th at GARDNER FUNERAL HOME, RUNNEMEDE. Memorial service 11am at the funeral home. Interment private. In lieu of flowers, donations may be made in Christina's name to the J Walkers for the Cure, 242 Thies Road, Sewell, NJ 08080 (www.jwalkersforthecure.com) or to SERV Gloucester County, c/o Center for Family Services, 17 S. Delsea Drive, Glassboro, NJ 08028.

CHRISTOPHER SHIFLETT
The Greene County Record Thursday, Jan. 12, 1923
Christopher Shiflett died Jan. 6, 1923, at his home near Mission Home after a brief illness with pneumonia. The funeral was held from the United Brethren Church at Prize Hill, the services being conducted by the Rev. R. W. Lewis. Mr. Shiflett was the son of Mr. and Mrs. Bryant Shiflett and was 20 years old. Besides his parents, he is survived by two brothers and six sisters - H. L. Shiflett, of Akron, O.; William McKinley Shiflett of Sparrows Point, Md.; Mrs. L. E. Shiflett of Greene county; Mrs. A. L. Sullivan, of Boonesville; Mrs. Virginia Woodward, of Case City, Md.; Mrs. Nellie Shiflett of Greene county; and Misses Ella and Lena Shiflett, of Albemarle county.

CHRISTOPHER S. SHIFFLETT
The Toledo Blade, Toledo, OH, Thu, Oct. 20, 2011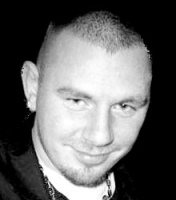 Christopher S. Shifflett, age 25, of Toledo, passed away Monday, October 17th, 2011, at the University of Toledo Medical College. He was born November 13th, 1985, to Mark S. and Angela K. (Surine) Shifflett in Ft. Wayne, Indiana. Chris was an avid fan of the Dallas Cowboys and Notre Dame Football teams. He was devoted to his family and enjoyed spending time with them, especially his nieces and nephews. Chris was a friend to everyone he had the privilege to meet. He loved life and enjoyed each day as it came. Chris was preceded in death by his grandmother, Rebecca J. Shifflett and uncles, Dan and Dave Surine and Jeff Shifflett. He is survived by his mother, Angela (Joe) Shifflett; father, Mark (Linda) Shifflett; sister, Jennifer (Mike) Littin; brother, Jeffery (Stephanie) Shifflett; stepsisters, Amanda Wendt and Katelyn Kramer; stepbrother, Kyle Kramer; nieces and nephews "His Babies", Ava, Noah and Amelia Littin and Jacob Shifflett; loving girlfriend, Megan Marquis; grandparents, Richard (Betty) Surine and Sharon Surine and many dear aunts, uncles, cousins and friends. The family will receive guests Friday from 2-8:00 p.m. at Newcomer Funeral Home, 4752 Heatherdowns Blvd. (419-381-1900). A Rosary will be recited Friday at 7:00 p.m. Funeral Services will begin Saturday at 9:15 a.m. at the funeral home, followed by a Mass of Christian Burial at St. Patrick of Heatherdowns, 4201 Heatherdowns Blvd. beginning at 10:00 a.m. Interment will follow at Ft. Meigs Cemetery, Perrysburg, Ohio. Memorial contributions may be made to the family to assist with funeral expenses. To leave a special message for Chris's Family, please visit www.NewcomerToledo.com

CLARA A. SANDRIDGE
The Daily Progress, Charlottesville, VA, Thu, Sep. 10, 1981
Mrs. Clara Amelia Sandridge, 75, of Route 1, Scottsville died Wednesday in a local hospital. Born in Greene County, she was the daughter of the late William Smith and Mittie Morris Shifflett. She was the widow of Dabney Wood Sandridge. She is survived by one daughter, Pauline E. Dunnivan of Palmyra; one son, Paul E. Sandridge of Scottsville; five sisters, Lera V. Monger of Barboursville, Velma R. Lawson of Charlottesville, Alma A. Morris, Cora M. Shifflett and Sarah C. Morris, all of Earlysville; one brother, Amos Jackson Shifflett of Earlysville; one grandchild; three step-grandchildren and one great grandchild. Funeral will be 2 p.m. Friday at the Joseph W. Teague Funeral chapel with burial in the Sandridge Family Cemetery, White Hall. The Rev. Charles Shepherd will officiate.

CLARA ANN SHIFFLETT
The Daily News Record, Harrisonburg, VA, Thu, Apr. 7, 2011
Clara Ann Shifflett, 90, of Elkton, went to be with the Lord Tuesday, April 5, 2011, at Rockingham Memorial Hospital in Harrisonburg. Mrs. Shifflett was born June 11, 1920, in Greene County, Va., and was the daughter of the late Andrew and Annie Collier Shifflett. Mrs. Shifflett enjoyed her family, baking, going to concerts with her daughters (The Shifflett Sisters and Southern Sound) and attended the Apostolic House of Praise, where she participated in many fundraisers. Her husband of 75 years, James Ollie Shifflett, preceded her in death on March 8, 2007. She was also preceded in death by a daughter, Charlotte Ann Shifflett, sister, Leona Shifflett, and brother, Hubert Shifflett. She is survived by three sons, James Shifflett and wife, Ora Mae, of Elkton, Charles "Ed" Shifflett and wife, Joan, of Elkton and Lee Shifflett and wife, Martha, of Grottoes; five daughters, Frances Shifflett and husband, Joe, of Grottoes, Nancy Shifflett and husband, David, of Elkton, Alice Herring and husband, James, of Grottoes, Patricia Alger and husband, the Rev. Randy Alger, of Mount Crawford and Linda Morris and husband, Doug, of Grottoes; three brothers, Omie Shifflett, Thomas Shifflett and William Shifflett; 15 grandchildren, 26 great-grandchildren, and seven great-great- grandchildren. A funeral service will be held 2 p.m. Friday, April 8, 2011, at the Kyger Funeral Home Chapel in Elkton with the Rev. Randy Alger officiating. Burial will follow in the Mount Olivet Cemetery in McGaheysville. The family will receive friends from 6 to 8 p.m. Thursday at the funeral home in Elkton or anytime at the home of Nancy and David. Memorial contributions may be made to the Apostolic House of Praise, P.O. Box 115, Penn Laird, VA 22846. Online condolences may be sent to the Shifflett family by visiting www.kygers.com.

CLARA BELL BRUCE
The Valley Banner
Clara Bell Bruce, 76, of McGaheysville died Thursday, Nov. 18, 1999, at Rockingham Memorial Hospital where she had been a patient since Nov. 12. Mrs. Bruce was born Aug. 4, 1923, in Elkton and was a daughter of the late William Burman Bruce and Sidney Frances Shifflett Bruce. She retired from Marvel Poultry and attended the Pentecostal Church. Survivors include three sons, David Bruce of Dyke, Greg Roach of Elkton and Roger Bruce of Harrisonburg; a daughter, Barbara Criasia of Milford, Mass.; 11 grandchildren; and a great-grandchild. The graveside service was conducted Saturday, Nov. 20, in Elk Run Cemetery in Elkton. Kyger & Trobaugh Funeral Home was in charge of services.

CLARA BELL SHIFFLETT MORELAND
The Fort Worth Star-Telegram Ft. Worth Metro, Texas Nov. 17, 1992
GRAHAM - Clara Bell Moreland, a homemaker, died Sunday at her Graham home. She was 88. Funeral will be at 2 p.m. Wednesday at Morrison Funeral Home in Graham. Burial will be in Murray Cemetery in Young County.   Mrs. Moreland was born in Oklahoma and lived most of her life in Young County. She had been a resident of Graham for 25 years. Mrs. Moreland was a member of First Baptist Church of Graham. Survivors: Husband, Roy Moreland of Graham; two daughters, Betsy Willingham of Abilene and Lois Spears of Austin; son, Bud Moreland of Graham; two sisters, Joyce Barnett and Addie Dodd, both of Graham; brother, O. M. Shifflett of Graham; eight grandchildren; and 20 great-grandchildren.

CLARA DEENA SHIFLETT
WV Newspaper 1973
Mrs. Shiflett, 54, Dies; Rites Slated -- Funeral services for Mrs. Clara Deena Shiflett, 54, of Sophia will be held at the Melton Mortuary Chapel Saturday at 1:00 P.M. with Rev. K. C. Lilly officiating. Burial will be in the Harrah Cemetery at Backus Mountain. A member of the Hilltop Baptist Church at Crab Orchard, she had been a resident of Sophia for the past 23 years. She was born at Backus Mountain on Oct. 6, 1919, the daughter of the late Mason and Delphia Pugh Harrah. She was preceded in death by a daughter, Virginia. Survivors include her husband, David; four sons, Robert of Midway, Jack of MacArthur, David of Lewisburg and Larry, with the U.S. Air Force in California; two brothers, Clayton of Midway and Mack of Beckley; five sisters, Mrs. Maple Claypool of Meadow Bridge, Mrs. Vada Dobbins of Chula Vista, Calif., and Mrs. Margaret Trovado of Rt., 2, Beckley and 10 grandchildren. Friends may call from 5 to 9 P.M. Friday at the funeral home. Pallbearers will be Rudy Paugh, S. W. Vandall Jr., Bobby Shifflett, Leon Hutchinson, Mack Harrah Jr., and Tommy Claypool.

CLARA F. SHIFLETT
The Daily News Record, Harrisonburg, VA, Tue, Feb., 28, 2006
Clara Frank Shiflett, 92, a resident of Fairfax Pike, Stephens City, died Feb. 27, 2006, at her home. Mrs. Shiflett was born Jan. 28, 1914, in Rockingham County, and was the daughter of the late Joseph Franklin Frank and Florence Lam Frank. She was a homemaker. On Oct. 8, 1938, she married John B. Shiflett, who preceded her in death on Dec. 3, 2005. Surviving are a son, Donnie Shiflett and wife, Audrey, Stephens City; a granddaughter, Cassandra Neff; three sisters, Dorothy Eckard, Fishersville, Joan Campbell, Timberville, and Shirley Hupp, Hinton. Mrs. Shiflett was preceded in death by a sister, Helen Neff, and a brother, Ralph Frank. The Rev. Ken Dolan will conduct a funeral service Friday, March 3, 2006, at 2 p.m. at the McMullen Funeral Home Chapel. Burial will follow at Greenmount Cemetery. The family will receive friends Friday from 1 p.m. until 2 p.m. before the service at the funeral home. Memorial contributions may be made to your local rescue squad.

CLARA JOSEPHINE SHIFLETT
The Greene County Record, VA, Apr. 4, 1947
Mrs. Clara Josephine Shiflett, widow of Elijah B. Shiflett, died at 2 o'clock Sunday morning at the home of her mother-in-law, Mrs. Edgar Shiflett, at Boonesville. She was a native of Albemarle county, daughter of Mrs. Althea Shiflett, of Crozet, and the late Newman R. Shiflett. Surviving are two daughters, Misses Mildred and Barbara Shiflett, both of Boonesville. NOTE - The spelling of Barbara Shiflett was in the original obit. NOTE: Clara's mother-in-law was Deniza Moor Shiflett w/o Edward William Shiflett. Mrs. Edgar Shiflett listed in this obit I think is an error
See Brother Elmer's Obit

CLARA L. SHIFLETT
The Washington Post, DC, Feb. 22, 1981
On Thursday, February 19, 1981, at Holy Cross Hospital, CLARA L. SHIFLETT of Silver Spring, Md., wife of the late LeRoy Shiflett; mother of Shirley May Simard and LeRoy W. Shiflett; sister of Georgiana Ady of Orlando, Fla., and Francis Tuell of Maryland; grandmother of Johanne, Daniel, Andree and Tracy. The family will receive friends at the FUNERAL HOME OF WARNER E. PUMPHREY, 8434 Georgia Ave., Silver Spring, Md. (parking facilities), Saturday, 7 to 9 p.m., and Sunday, 2 to 4 and 7 to 9 p.m., and Sunday, 2 to 4 and 7 to 9 p. m. where service will be held Monday, February 23, at 11 a. m. Interment Congressional Cemetery. See Husband LeRoy's obit

CLARA LEE SHIFFLETT
The Daily Progress, Charlottesville, VA, Sun, Nov. 16, 2008
Clara Lee Shifflett, 59, of Free Union, passed away on Friday, November 14, 2008, at her residence. She was born May 29, 1949. She was preceded in death by her parents, James and Sina Shifflett; one brother, Oliver Shifflett; and two sisters, Geraldine Shifflett and Katherine Morris. She is survived by her husband of 41 years, Thomas Shifflett; her daughters, Linda Shifflett of Stanardsville, Kathy Fisher and her husband, Ron Fisher, of Barboursville; four grandchildren, Chris Shifflett of Louisa, Jessica Shifflett of Louisa, Michael Shifflett of Louisa, and Cody Shifflett of Stanardsville; three siblings, Otha Lee Shifflett of Stanardsville, Rose Pritchett of Ruckersville and Wayne Shifflett of Stanardsville; numerous nieces and nephews; and a very special friend, Pat Knight of Free Union. Clara was a compassionate and kind individual who always put others first. Her passion was her flowers and we can only imagine the beautiful gardens she will have in heaven. She will be missed greatly by those that knew and loved her. The family wishes to thank everyone for their prayers and support during this time, with a very special thank-you to Dr. William Moors for his kindness and care over the years. A private viewing was held at Preddy Funeral Home, Gordonsville, on Friday, November 14, 2008. No other formal services will be held. The family asks in lieu of flowers, donations be made to The American Lung Association, 61 Broadway, New York, NY. 10006, (212) 315-8700.

CLARA LOUISE SHIFFLETT
The Daily Progress, Charlottesville, VA November 24, 1979
Mrs. Clara Louise Shifflett, 66 of Charlottesville died Sunday in a local hospital. Born in Charlottesville, she was the daughter of the late Robert L. and Sara Ann Morris Breeden.   Surviving are two daughters, Joann Via of Charlottesville, Shirley Haney of Palmyra; two sons Sterling Shifflett of Dyke and Kenneth Shifflett; five sisters; Juanita Morris Charlottesville, Lucy Morris of Stanardsville, Mildred Breeden of Arlington, Mary Lam of Baltimore, Althea Stafford of Florida; two brothers Leslie Breeden of Charlottesville; Lee Breeden of Arlington, and six grandchildren. She was a retired employee of University of Virginia Hospital.   Funeral will be 2 p.m. Tuesday at Hill and Wood Chapel. The Rev. I. W. Stewart will officiate. Burial in Holly Memorial Gardens.

CLARA M. SHIFLETT
Mrs. Clara M. Shiflett, 72 widow of Samuel P. Shiflett, dies Sunday in Rockingham Memorial Hospital, Harrisonburg after an illness of 5 weeks. She made her home with her daughter, Mrs. J. T. Stoutemeyer, of Centerville. She was a member of Massy Presbyterian Church. She is survived by four daughters, one of who is Mrs. Virgie I. Grove, of this city.  She also leaves four grandchildren, and one great-grandchild.

CLARA M. SHIFFLETT
The Daily Progress, Charlottesville, VA, Mon, May 10, 2004
Clara M. Shifflett, 78, of Stanardsville, passed away Saturday, May 8, 2004, in a local hospital. She was born May 30, 1925, a daughter of the late William H. and Altha Lam Shifflett. She was preceded in death by a brother, Melvin Shifflett, and a special friend, Reese Morris. She is survived by three sisters, Emma Mae Morris and her husband, Jerome, of Stanardsville, Leona Shifflett and Audrey "Ethel" Pugh, both of Charlottesville; and five brothers, John H.. Shifflett, James A Shifflett, William C. Shifflett and his wife, Peggy, of Earlysville, Elvin Shifflett and his wife, Lucy, of Baltimore, Md., and William E. "Eddie Boy" Shifflett of Charlottesville. She is also survived by four nieces and nephews that she raised, Gary W. Morris and his wife, Cathy, Jerome R. Morris, Imogene "Jeannie" Morris and Brenda Bishop and her husband, John. She also had a special niece, Helen Zimmerman, and many other nieces, nephews and friends that she loved dearly. A graveside service will be held 11 a.m. Tuesday, May 11, 2004, at Mount Olivet Cemetery (next to Evergreen Church), with the Rev. Buzzy Dean officiating. The family will receive friends from 7 to 8 tonight, May 10, 2004, at the Ryan Funeral Home, Quinque. Ryan Funeral Service is in charge of arrangements.

CLARA MARGARET SHIFFLETT
The Daily Progress, Charlottesville, VA Aug. 16 1943
Mrs. Clara M. Shiflett, 72 widow of Samuel P. Shiflett, dies Sunday in Rockingham Memorial Hospital, Harrisonburg after an illness of 5 weeks. She made her home with her daughter, Mrs. J. T. Stoutemeyer, of Centerville. She was a member of Massy Presbyterian Church.   She is survived by four daughters, one of who is Mrs. Virgie I. Grove, of this city. She also leaves four grandchildren, and one great-grandchild.

CLARA MORRIS SHIFLETT
The Daily Progress, Charlottesville, VA February 28, 1985
Mrs. Clara Morris Shiflett, 79, of 133 Goodman St., died Feb. 27th 1985 in a local hospital. Born in Albemarle County, March 2, 1905 and was the daughter of the late Charlie and Maude Shiflett Morris and was the widow of Robert Kemper Morris who died in 1964 and Joseph D. Shifflett who died in 1980. Mrs. Morris was retired from Morton Frozen Foods and attended Monticello Wesleyan Church. She is survived by two daughters, Charlotte Adcock of Charlottesville, Doris Kirby of Baltimore; three sons, Cecil E. Morris of Hixon, Tenn., Bernard K. Morris Baltimore, Basil Morris of Crozet, mother-in-law of Walker (Sonny) Adcock, rank Kirby, Louise Morris, Juanita Morris and Vernell Morris; two sisters, Bertha McMillian of Waynesboro; Edith Garrison of Olney, Md.; one brother, James (Buster) Morris of Olney, Md.; 18 grandchildren and 18 great grandchildren.   A funeral service will be conducted 11 a.m. Friday at Prize Hill Church, with Rev. Charles King officiating; interment will be in the church cemetery. The family will receive friends     (INCOMPLETE)

CLARA MORRIS SHIFLETTE
The Daily Progress, Charlottesville, VA Jan. 22, 2001
Clara Morris Shiflette died on Sunday, Jan. 21, 2001, at the age of 95, at the residence of her daughter, Kaylene Gimbert of Deltaville. She was born on Feb. 12, 1905, in Greene County, to the late Jehovah and Hettie Morris. She also was preceded in death by her husband, Leonard M. Shiflette; one daughter, Eleanor Stalnaker; two sons, Junior Rae and Clarence Edward Shiflette; and three sisters and one brother. She is survived by three daughters, Odessa Knighting of Troy, Delma Woodward and her husband, William, of Chester, and Kaylene Gimbert and her husband, Shannon, of Deltaville; 17 grandchildren, 23 great-grandchildren and several great-great-grandchildren; and numerous nieces and nephews. Mrs. Shiflette was the eldest member of Crozet Baptist Church. The family will receive friends from 7 to 9 p.m. Tuesday at the Anderson Funeral Home Chapel. Funeral services will be held at 1 p.m. Wednesday at the Crozet Baptist Church, with interment in the Brethren Church Cemetery in Free Union. Dr. Roy S. Thomas III will officiate. The family suggests that memorial contributions be made to your favorite charity. Anderson Funeral Home of Crozet is in charge of arrangements.

CLARA OGRETTA HIGGS SHIFFLETT
Mrs. Clara Ogretta Higgs Shifflett, 46, wife of Vernon H. Shifflett and a resident of Elkton, died at 9:05 a. m. Thursday at Rockingham Memorial Hospital. Mrs. Shifflett had not been well for 17 months and had been a patient in the hospital for two weeks. She was a daughter of the late Charles Lester and Edith Hinkle Higgs and was born on Jan. 15, 1919 in the Endless Caverns community. She was a member of the Elkton Methodist Church and the WSCS of the Church. She was employed by the Metro Pants Co. for 12 years. On Dec. 27, 1939 she married Vernon H. Shifflett who survives her. Besides her husband, an employee of Merck and Co., she is survived by four children, Douglas Wayne, Gary Michael, Dennis Paige and Dinah Clara Shifflett, all of Elkton; and two grandchildren. She also leaves three sisters, Mrs. Bertha M. Shupp of Waynesboro, Pa., Mrs. Salley A. Reynard of Hagerstown, Md., and Mrs. Eva Armentrout of Port Republic, and three brothers, William H. Higgs of Chestertown, Md., Richard H. Higgs of Port Republic and Joseph D. Higgs of Harrisonburg. Funeral services will be conducted at 2:30 p.m. Saturday at the Elkton Methodist Church by the Rev. Don Fridinger and the Rev. L. C. Armentrout. Burial will be in East Lawn Memorial Gardens. The family will receive friends at the Lindsey Harrisonburg Funeral Home from 7:30 to 8:30 p. m. today. Relatives will meet at the Shifflett home at 336 East Rockingham Street in Elkton at 2:20 Saturday. Mrs. Shifflett Rites: The funeral for Mrs. Clara Ogretta Shifflett, 46, wife of Vernon H. Shifflett of Elkton, will be conducted 2:30 p. m. today at the Elkton Methodist Church. In the absence of her pastor, the Rev. Don Fridinger and the Rev. I. C. Armentrout will conduct the services. Burial will be in the East Lawn Memorial Gardens. Pallbearers will be Floyd Brill, 0. C. Skellie, Joffrey R. Pritchett, Fred M. Davis, J. B. Gainer, I. W. Baugher, Henry C. Raynes and Ralph A. Huffman.

CLARA V. SHIFLETT
The Greene County Record, Stanardsville, VA, Jul. 8, 1976
Clara V. Shifflett of Alexandria, died June 29, 1976 in Alexandria. Mrs. Shifflett was born in Greene County. Besides her husband, Enoch Shifflett, she is survived by a son, Braxton Shifflett of Alexandria; two daughters, Mrs. Mary Peregoy, and Mrs. Frances Krause; two brothers, Lonnie Shifflett and Claude S. Collier; a sister, Mrs. Nellie Wade. A funeral service was held Saturday at Demaine Springfield Annandale Funeral Chapel at 10 a.m. Graveside services were held at 2 p.m. at Holly Memorial Gardens. NOTE: d/o Prentis Murphy Collier and Sarah (Sallie) E. Shifflett.

CLARENCE SHIFFLETT
The Daily Progress, Charlottesville, VA, Sat, Feb. 17, 1979
Clarence Floyd Shifflett, 60, of Stanardsville died Thursday in an Arlington hospital. Born in Greene County, he was the son of the late Charles and Quickie Shifflett. Survivors include brothers, Allen, Roy, Randolph, Russell, Herbert and Elbert Shifflett, all of Stanardsville. Funeral will be 1 p.m. Sunday at Ryan Funeral home at Quinque. Burial will follow in the family cemetery.

CLARENCE SHIFFLET
The Athens Messenger, Athens, OH, Mon, Aug. 12, 1963
GLOUSTER - Clarence Shifflet, 60, Jacksonville, died Saturday evening in Mount St. Mary Hospital. He had been ill for some time but his death was unexpected. He was born in Vinton County a son of John and Sara Gilmore Shifflet. He was retired coal miner and a member of Local 648, UMWA, and a member of Jacksonville Eagles Lodge. He is survived by his wife. Florence May; three sons, Clarence, Jr., and Herschel E., both at home, and Harold E. of Athens; six daughters, Mrs. Dorothea Loggins, Glouster; Mrs. Norma Love, Glouster; Miss Janet Shifflet, Miss Wanda Shifflet, Miss Virginia Shifflet and Miss Donna Shifflet, all at home; seven grandchildren, seven brothers, Ira, Albert and Joseph of Flint, Mich.; William and George of Ewington Route 1 Theodore of Glouster Route 3 and Alva of Canton; a sister, Mrs. Josephine Napper. Glouster, and a half-brother, James Gilmore. Roanoke, Va. Funeral services will be Tuesday 1 p. m., at the Jacksonville EUB Church with the Rev. Glen Bate officiating. Burial will be in Maplewood Cemetery. Friends may call at the Norbert W. Johnston funeral home anytime.

CLARENCE ALBERT SHIFLET
The News, Port Arthur, TX, Nov. 14, 1974
Funeral services for Clarence Albert Shiflet, 76 of Groves are pending at Nunnelly-Stanley Funeral Home. Mr. Shiflet, a native of Whitesboro, Tex, died at 2:45 a. m. Tuesday in St. Mary Hospital. He was a member of the Church of Crist, Texaco, Inc. employee and a World War I Navy Veteran. Survivors include two sons, Ralph F. and Clarence C. Shiflet, both of Groves; and two daughters, Mrs. Dorothy Provence of Houston and Mrs. Margaret Highbery of Winne.

CLARENCE DELMAR SHIFFLETT
The Daily News Record, Harrisonburg, VA, Sat, Jan. 20, 1990
Clarence Delmar "Donnie" Shifflett, 53, of Route 2, Grottoes died January 19 at home. He had been ill for the past several months. He was born March 1, 1936, in Elkton, and was the son of the late Robert Lee and Emma M. Shifflett. He had served with the US Army and was a member of the Mount Vernon Mennonite Church, and the Woodmen of World Camp 347. He was employed by Reynolds Metals of Grottoes and had previously worked part-time as a Grottoes police officer. On February 16, 1957, he married Charleen Rankin, who survives. Also surviving are three sons, Robert Edward Shifflett of Mount Sidney, James Allen Shifflett of Grottoes and Donald Wayne Shifflett of Crimora; one daughter, Katherine C. Garrison of Grottoes; three brothers, William R. Shifflett of Shenandoah, Elwood E. Shifflett of Grottoes, and Joseph F. Shifflett of Harrisonburg; four sisters, Rachael P. Ray of Maryland, Ruth A. Gentry of Grottoes, Hazel S. Good and Doris A. Madison, both of Grottoes; and seven grandchildren. The funeral will be conducted at 2 pm Monday at the Mount Vernon Mennonite Church by the Revs. Milford Lyndaker, Roger Hart and Melvin Ritchie. Burial will be in the Port Republic Cemetery. The family will receive friends 7-9 pm Sunday at the Kyger & Trobaugh Funeral Home in Harrisonburg and at home in Grottoes.

CLARENCE E. SHIFFLETT
The Washington Post, Washington, DC, Aug 7, 1955
On Wednesday, Augusta 3, 1955, at D.C. General Hospital, Clarence E. Shifflett of Washington, D.C., beloved father of Clarence Elmore Shifflett. He is also survived by 3 brothers, Otis, Avis, William Shifflett and 3 sisters, Mrs. Dora Eabers, Mrs. Horace Cross and Mrs. Silas Keys. Friends may call at the Ives Funeral Home, 2847 Wilson Blvd., Arlington, Va., where funeral services will be held on Sunday August 7, at 2 p.m. Interment Oakwood Cemetery, Falls Church, Va. Note: I have him as Clarence Mitchell Shiflett s/o George M. Shiflett & Mary Etta (Marietta) McDonaldson

CLARENCE E. SHIFLETT
The Evening Sun, Baltimore, MD, Sun, May 16, 1999
SHIFLETT, Clarence E., On May 15, 1999, Clarence E., of South Baltimore, beloved husband of the late Ethel E. Shiflett (nee Hoff), devoted father of Shirley Manaiansan, beloved brother of Helen Smith and Randy Shiflett. He is also survived by four grandchildren and four great-grandchildren. Services will be held at the McCully-Polyniak Funeral Home P.A., 130 E. Fort avenue (South Baltimore), on Monday at 1:00 P. M. Interment Lakeview Memorial Park. Family will receive friends on Sunday from 3 to 5 and 7 to 9 P.M.

CLARENCE EDWARD SHIFFLETT
The Daily Progress, Charlottesville, VA, Tue, Aug. 12, 2014
Clarence Edward Shifflett, 85, of Taneytown, Maryland, formerly of Charlottesville, Virginia, passed away on Saturday, August 9, 2014, at Shepherds Glen Assisted Living. He was born on April 16, 1929, in Charlottesville, Virginia, to the late Edgar and Cora Morris Shifflett. Mr. Shifflett loved country music and was a very accomplished guitarist. He is survived by his sister, Helen E. Bracken and numerous nieces and nephews. In addition to his parents, he is preceded in death by his siblings, Retha E. Herring, Wilford M. Shifflett, Betty R. Roach and Lillie F. Young. A funeral service will be held on Wednesday, August 13, 2014, at 12 p.m. at Evergreen Church of the Brethren with the Reverend C.C. Kurtz officiating. The family will receive friends from 10 until 12 a.m. prior to the service. Interment will follow in Mt. Olivet Cemetery. In lieu of flowers, memorial contributions may be made in his name to Seasons Hospice & Palliative Care of Maryland, 6934 Aviation Boulevard, Suite N, 292 Stoner Avenue, Westminster, MD 21157. An online guestbook is available at www.ryanfuneral.com Ryan Funeral Home of Ruckersville, VA is handling the arrangements.

CLARENCE EDWARD SHIFFLET
The Daily Progress, Charlottesville, VA, May 8, 1967
STANARDSVILLE - Clarence Edward Shifflett, who operated a general store at Lydia near here for many years, was found dead in his bed this morning. He was 66 years old. Born Oct. 7, 1901, in Rockingham County, he was a son of the late Josie and Ella Smith Shifflett. He is survived by his wife, Mrs. Alma Weaver Shifflett; a son, Lonnie E. Shifflett of Stanardsville; a brother, Earnest Shifflett of Toledo, OH; five sisters, Mrs. Zetty Taylor of Elkton, Mrs. Dorothy Dean of Shenandoah, Mrs. Mamie Leake of Detroit, Mich., Mrs. Edith Coroso of Roanoke and Mrs. Viola Pullman of Washington, D.C.; and a granddaughter whom he raised, Miss Veronica Shifflett. Ryan Funeral Home is in charge of arrangements, which are incomplete.
STANARDSVILLE - The Funeral for Clarence Edward Shifflett, who operated a general store at Lydia for many years, will be at 2 P.M. tomorrow at the Elkton United Brethren Church.   Burial will be in the Elkton Cemetery.   Ryan Funeral Home of Elkton is in charge of arrangements.

CLARENCE GILBERT SHIFFLETT
The Daily Progress, Charlottesville, VA Dec. 24, 1973
STANARDSVILLE – Clarence Gilbert Shifflett, 3, died Saturday afternoon in an automobile accident near Dyke.   He was born in Charlottesville, son of Clarence G. and Haseltine Morris Shifflett. He is survived by his maternal grandparents, Mr. and Mrs. Robert L. Morris of Dyke; and his paternal grandparents, Mr. and Mrs. George G. Shifflett of Dyke. Funeral services will be 2 P.M. Tuesday at the Nortonsville Church of God, with interment in Evergreen Cemetery, the Rev. James Beaver officiating. Ryan Funeral Home is in charge of arrangements.

CLARENCE HENRY SHIFLETT
The Daily Progress, Charlottesville, VA September 26, 1976
WHITEHALL – Mr. Clarence Henry Shiflett, 70, died yesterday at Martha Jefferson Hospital. He was born April 29, 1906 in Albemarle County, son of the late Zermie and Addie Shiflett. Surviving are his wife, Mrs. Nellie Shiflett, four daughters, Mrs. Gladys S. Farish, Dorothy S. Walton, Mrs. Helen S. Graves and Mrs. Daisy S. Fitzgerald all of Crozet, four sons; Mr. John H. Shiflett, Gilbert R. Shiflett, Elwood E. Shiflett all of Crozet and Calvin L. Shiflett of Charlottesville, four sisters; Mrs. Nellie Via of Charlottesville, Ms. Violet Hedgebeth of Charlottesville, Mrs. Ruby Walton of Westminster, Maryland, and Mrs. Ellie Herring of Baltimore, Maryland one brother James B. Shiflett of Vienna, Virginia, and 14 grandchildren and 3 great-grandchildren. He retired from Acme Visible Records in 1969. Funeral services will be at 2 p.m. Tuesday at Anderson Funeral Home Chapel with interment in Holly Memorial.

CLARENCE JUNIOR SHIFFLETT
The Daily Progress, Charlottesville, VA May 15, 1983
Clarence Junior Shifflett, 38 of Dyke died Friday in a Charlottesville hospital. He is survived by his parents George G. and Alberta Williams Shifflett; his wife Hazeltine M. Shifflett; one daughter, Peggy Sue Shifflett of Dyke; one son, Keith Wayne Shifflett of Dyke; two brothers, James Shifflett of Marion and Junior Shifflett of Richmond; two sisters, Dorothy Burkehead of Gordonsville and Mary Lou Shifflett of Tenn. He was employed at the parks and recreation department for the City of Charlottesville for more than 15 years. Funeral services will be held 2:30 P.M. Monday, at Evergreen Church of the Brethren at Dyke. Interment will take place at the church cemetery. The Rev. C. C. Kurtz will officiate. The family will receive friends from 7 to 9 P.M. today at the Ryan Funeral Home in Quinque.

CLARENCE L. SHIFFLETT
The Frederick News Post, Frederick, MD, Tue, Jul. 3, 1973
Mr. Clarence L. Shifflet, 70, of Sabillasville, died Saturday afternoon, June 30, at the Washington County Hospital, Hagerstown. Born in Mt. 'Jackson, Va., he was the son of Newman and Lurie (Shiflet) Shifflett. He had been employed at the Victor Cullen State Hospital, and retired in 1965. He was a member of the Royal Order of Moose, Lodge 1228, Dundalk. Surviving him are his wife, Mrs. Rose Shifflett; two daughters, Mrs. Betty Honeycutt, Johnson City, Tenn. and Mrs. Lois Rutkowski, Dundalk; one son, Donald Shifflett, Big Pool; one sister, Mrs. Mary Baker, Williamsport. Pa.; and one brother, Virgil Shifflett, Seven Fountains, Va. Eight grandchildren and one great-grandson also survive. Friends may call from 7-9 p.m. Monday, July 2, at the Minnich Funeral Home, Hagerstown. Services will be conducted from the funeral home, Tuesday, July 3, at 2 p.m. The Rev. Henry L. Fisher will officiate. Interment will be in the Shanktown Cemetery. In lieu of flowers, memorial donations may be made to the Shanktown Cemetery Association.

CLARENCE M. SHIFLET
The Rocky Mountain News, CO, Jan. 20, 1991
Clarence M. Shiflet, 83, of Northglenn died Jan. 13. Private services were Jan. 15. Burial was in Crown Hill Cemetery. Mr. Shiflet, a native of Chula, Mo., was a retired printer. Survivors include his wife, Edna; a son, James of Denver; two daughters, Elizabeth Ray and Barbara Hall of Denver; a brother, Wesley of Golden; a sister, Maude Nelson of Grand Junction; two grandchildren; and a great-grandchild. Contributions: American Lung Association. LIB3

CLARENCE MONROE SHIFFLETT SR.
The Daily Progress, Charlottesville, VA, Sun, Jun. 11, 2006
Clarence Monroe Shifflett Sr., 81, of Charlottesville, died Saturday, June 10, 2006, at his residence with his family by his side. Born October, 30, 1924, in Albemarle County, the son of the late George Minor Shifflett and the late Mittie Morris Shifflett. He was retired from the Barnes Lumber Corp., a member of the Bingham United Methodist Church, and a veteran of World War II. In addition to his parents, he was preceded in death by a daughter, Phyllis Toney; a brother, Luther Shifflett; half-brothers, Elixander Shifflett, G. Harrison Shifflett, Moses Jackson Shifflett, Joseph Shifflett, Lewis R. Shifflett, Robert Morris, and Fred Morris; a half-sister, Mary Ann Shifflett Wood; and a son-in-law, Dana W. Naylor Sr. He is survived by his wife, Arvenie Roberts Shifflett; his children, Joyce Garrison, Emily Wright, Clarence Shifflett Jr., Martha Shifflett, Brenda Marsh, Greg Shifflett, John M. Shifflett, Harvey F. Shifflett, and Shannon Shifflett Naylor; his grandchildren, Stephanie Sharp, Sheila Carter, Sherry Dickerson, Carol Toney Hicks, "Lil" Bill Toney, Gregory "Bo" Toney, Beth S. Pritchet, Becky S. Morris, Clarence M. "Chubs" Shifflett III, Kenneth Stanley, and Crystal S. Keenan; two step-grandchildren, Dawn Spaid and Tonya Stanley; and additional grandchildren, Shawn Trainum, Heath Trainum, Jacqueline E. Marsh, Gregory R. Shifflett, Kayla M. Shifflett, Dana Naylor Jr., Bryan Naylor, Cameron Naylor, and Dylan Ray Naylor; his great-grandchildren, Aaron, Caitlin, Britney, Michael, Derrick, Jasmine, Steven, Angel, Dustin, Justin, Dwayne, Christopher, Kayla, Austin, Chassity, Neil, Robin, Logan, Jared, Cason, Kara, Jenna, Juliet, Meaghan, Hunter, Olivia, Chasity, Steven, Amber, and Brittney; special daughters-in-law, Belinda Sue Shifflett and Diane Smith Shifflett; special sons-in-law, Mike Wright and Donald Goebel; his sister, Virginia Sullivan; his brother, James Shifflett; his half-brother and sisters, Sarah E. Shifflett, Jennie Cleveland Shifflett, David W. Shifflett, Lee Shifflett, Charles Howard Shifflett, Zada Shifflett Hansbrough, and Jacob Shifflett. A funeral service will be held 11 a.m. Tuesday, June 13, 2006, at Bingham United Methodist Church in Nortonville, Virginia, conducted by the Reverend C.C. Kurtz. The family will receive friends from 7 until 9 p.m. Monday, June 12, 2006, at Teague Funeral Home. Interment will follow funeral services at Evergreen Cemetery in Dyke, Virginia. Family and friends may sign the guest register on line at www.teaguefuneralhome.com.

CLARENCE MORAY SHIFFLETT
The Daily News Record, Harrisonburg, VA, Feb. 15, 1976
LINVILLE - The funeral for Clarence Moray (Fox) Shifflett, 78, of Rt. 1, Linville will be conducted 3:30 p.m. today at the Lindsey Harrisonburg Funeral Home by the Rev. J. Blaine Blubaugh. Burial will be in the Linville Cemetery. Mr. Shifflett died Saturday morning at Rockingham Memorial Hospital, where he had been a patient seven weeks. He had been in failing health seven months. He had been employed by Southern Railway for 48 years before he retired. He was a member of Linville United Methodist Church. On June 29, 1918 he married the former Effie Huffman, who survives. Also surviving are a son, Marvin M. Shifflett of Rt. 2, Harrisonburg; a daughter, Mrs. Avis Simmers of Rt. 1, Linville; a sister, Mrs. Bessie Scott of Harrisonburg; five brothers, Thomas Shifflett of Harrisonburg, Bernard Shifflett of Pleasant Valley, James Shifflett of Rt. 3, Harrisonburg, and Zirkle and Myron Shifflett, both of Rt. 2, Harrisonburg; four grandchildren; and three great-grandchildren.

CLARENCE OLLIE SHIFFLETT
The Daily News Record, Harrisonburg VA, Tue, Dec. 26, 1978
ELKTON - The funeral for Clarence Ollie Shifflett, 63, of Rt. 3, Elkton will be conducted 2 p.m. today at Sandy Bottom Pentecostal Church by the Rev. Edwin Dean. Burial will be in Holly Memorial Gardens in Charlottesville. Mr. Shifflett died Sunday morning at his home. He was born July 28, 1915 in Rockingham County and was a son of the late George W. and Alice Shifflett. Surviving are three sisters, Addie Harlow and Minnie Roach, both of Elkton, and Georgia Collier of Charlottesville, and a brother, Lonnie Shifflett of Elkton. The body will be taken to the church at 9:30 a.m. today.

CLARENCE R. SHIFFLETT
Clarence Robert Shifflett, 71, of Rt. Charlottesville, died Saturday, Feb. 14, 1987 in Albemarle County. He was born December 16, 1915, in Greene County, son of the late Hiram D. and Mittie Shifflett. He is survived by his wife, Madie Collier Shifflett; two daughters, Mrs. Lloyd (Hazel) Walker of Ruckersville and Mrs. Charles (Cheryl) Smith of Herndon; one brother, Dennis Shifflett of Stanardsville; and one sister, Mrs. Addie Raines of Nortonsville. A funeral service was held at 2 P.M. Tuesday at the Nortonsville Pentecostal Church of which he was a member, with interment in Holly Memorial Gardens. The Revs. Edwin (Buzzy) Deane and Ellis Roach officiated. Ryan Funeral home, Quinque, was in charge of arrangements.
"Times New Roman"'>


CLARENCE VERNON SHIFFLETT

The Daily News Record, Harrisonburg, VA, Fri, Oct. 6, 1961

Clarence Vernon (Rueb) Shifflett, 56, husband of Mrs. Myrtle Michael Shifflett, and a resident of Penn Laird for a number of years, died suddenly Thursday morning. Mr. Shifflett retired about eight yean ago due to his health, but was able to continue his usual activities around the home. He was stricken shortly after breakfast, and was rushed to Rockingham Memorial Hospital where he was pronounced dead on arrival. He was born at Island Ford March 7, 1905, where he spent his early life and as a young man, he lived around Grottoes and Port Republic. Mr. Shifflett has lived in the Penn Laird area for over 25 years and for 17 years was a section hand on the C & W Railroad. On Dec. 5, 1923, he was married to Miss Myrtie Ann Dora Michael, who survives together with 14 children: Mrs. Paul Morris, Mrs. John Morris, both of Grottoes; Mrs. Robert Beahm, of Rileyville; Mrs. John McCoy, of Harrisonburg; Mrs. Ted Morgan, of Ft. Waton, Fla.; Mrs. P. H. Hensby, of Washington; Mrs. Paul Knott, of Mt. Solon; Mrs. John Taylor, Vernon Shifflett, Charles Shifflett an Raymond Shifflett, all of Penn Laird; Thomas Shifflett, of Port Republic; Claude Shifflett, of Weyers Cave, and Miss Peggy Shifflett at home. He also leaves 34 grandchildren, two sisters, Pearl West and Minlie West, both of Harpers Ferry, and three brothers, Melvin West, of Washington, James West, of Arlington, and Richard West, of Harpers Ferry. Mr. Shifflett was a member of the Penn Laird Pentecostal Church; and was known by many as "Rube." Funeral services will be held Sunday at 2 from the Penn Laird Pentecostal Church with the Rev. D. D. Morrison in charge, assisted by the Rev. Harold Eshleman. Burial will be in the McGaheysville Cemetery. The body is at the Lindsey Harrisonburg Funeral Home where it will remain until this afternoon, when it will be taken to his late home where it will remain until 12:15 Sunday, when it will be taken to the church. Relatives and friends will meet at his late home at 1:45 Sunday for a brief service. Active pallbearers will be J. J. Lam, Albert J. Gooden, Russell G. Crawford, Harold Williams, Ralph J. Hockman, and Elmer G. Shifflett.

CLARENCE VERNON SHIFFLETT
Daily News Record, Harrisonburg, VA, Sat, Oct. 7, 1961
Shifflett Rites
Funeral services for Clarence Vernon (Rube) Shifflett, 56, a resident of Penn Laird for 25 years, will be held Sunday at 2:00 from the Penn Laird Pentecostal Church with the Rev. D. D. Morrison in charge of the services, assisted by the Rev. Harold Eshleman. Burial will be in the McGaheysville Cemetery. The body remained at the Lindsey Harrisonburg Funeral Home until yesterday when it was taken to his late home where it will remain until 12:15 Sunday, when it will be placed in the church. Relatives and friends will meet at his

The Daily News Record, Harrisonburg, VA Wednesday, March 2, 1988
The funeral for Clarence Vurnis Shifflett, 74 of 620 Blue Ridge Drive, Harrisonburg will be held 2 p.m. Thursday at the Kyger & Trobaugh Funeral Home in Harrisonburg. The service will be conducted by the Rev. Johnny E. Hensley, and burial will be in Elk Run Cemetery in Elkton. Mr. Shifflett died Monday at Rockingham Memorial Hospital after becoming ill at his home. He was born March 12, 1913, in Rockingham County and was a son of the late William Taft and Ada Florence Mowbray Shifflett. He served in the 132nd Field Artillery May 23, 1942 to June 29, 1945 and received the Silver Star. Mr. Shifflett was a chemical operator at Merck from 1945 until he retired in 1976. He was a member of Gooden Brothers Veterans of Foreign Wars Post and attended the Episcopal Church.. Surviving are his wife, Beulah Maxine Watson Shifflett of Harrisonburg; three sons, Charles Randall Shifflett of Harrisonburg, Kenneth J. Shifflett of Baltimore, Maryland and Gerald Nolan Shifflett of Richmond; a brother, Earl V. Shifflett of Grottoes; a sister, Alene Lambert of Covington; three grandchildren; and one great- grand child. The family will receive friends 7-8 p.m. today at the funeral home.

CLARENCE W. SHIFFLETT
The Press of Atlantic City, NJ, Apr 20, 1991
CLARENCE W. SHIFFLETT, 63, of Bayshore Road in the Cold Spring section of Lower Township, died Thursday in Burdette Tomlin Memorial Hospital, Cape May Court House. Mr. Shifflett was a heavy equipment operator for the Filmore Construction Co. in Wildwood before he retired. An Army veteran of World War II, he was a member of the American Legion Post in Wildwood, the VFW Post 3509 in Wildwood and the Fraternal Order of Police of Cape May County. Born in Virginia, Mr. Shifflett lived in this area for 40 years. He is survived by his wife, Verna; two sons, Clarence of Rio Grande and David of Cold Spring; a stepson, Sidney Chase of North Cape May; a daughter, Cheryl Power of Greenbackville, Va.; and fourteen grandchildren. Funeral services will be held 1 p.m. Monday at the John Sudak Funeral Home in Cape May where friends may call one hour prior to services. Burial will be in Cold Spring Cemetery, Lower Township. Donations may be made to the Deborah Hospital Fund, 7 Centre Drive, Suite 10, Jamesburg, N.J. 08831.

CLARENCE W. SHIFFLETT, SR.
The Patriot-News, PA, Tue, Feb. 26, 2013
Clarence W. Shifflett Sr., 80, of Pine Bush, NY, passed away peacefully, with his family by his side, on Thursday, February 21, 2013, at his son's residence in Fairfield, ME. He was doing what he loved to do, listening to Blue Grass music and Classic Country music. Clarence was born on June 1, 1932 in Charlottesville, VA to Samuel and Minnie Shifflett. Clarence grew up in Charlottesville, VA. He attended Albemarle High School, after which he served in the Army for four years. He began his life long career of truck driving after the Army. Clarence drove truck for Associated Transport, Strickland, and Yellow Freight System. He had been a member of Union Local 776, Union Local 771 and Teamsters Local 707. He was a member of the Teamsters for 46 years. Clarence was a Business Agent for the Teamsters Local 707 of New York for approximately 12 years. He retired from truck driving and the union in 1991. Clarence married Pearl "Lucy" September 30, 1950 in Stuarts Draft, VA. They were happily married for 62 years. He began his family in Charlottesville and they have also resided in Etters, PA and retired in Pine Bush, NY. After retiring, Clarence enjoyed traveling and loved spending summers at Colonial Beach, VA, with his family. Clarence is survived by his wife, Pearl Lucille Shifflett of Pine Bush, NY; his children: Rebecca Sapp of Savannah, GA, Joyce Schrade and her husband, Barry of Shiremanstown, PA, Clarence Shifflett Jr. and his wife, Kristina of Fairfield, ME, Wanda Kintzel and her husband, John of Camp Hill, PA, Judy Rogers of Hiram, GA, Lisa Bazemore and her husband, Samuel of Guyton, GA; his siblings: Samuel Shifflett and his wife, Laurel of Charleston, SC, Delma Davis and his wife, Janet of Winchester, VA, Raymond Harris and his wife, Cindy of Fredericksburg, VA; his brother-in-law, Homer Cash of Manchester, PA; sisters-in-law: Ruth Gladwell and her husband, Roger of Stuarts Draft, VA, and Liz and Richard Hise of Stuarts Draft, VA; his grandchildren: Stacy Sapp of Rincon, GA, Jonathan Sapp and wife, Elizabeth of Rincon, GA, Tawnya Blount-Cain of Georgia, Terry Schrade and his wife, Kathy of New Cumberland, PA, Clarence Shifflett III of Etters, PA, April Stevens and her husband, Robert of Etters, PA, Danielle Shifflett of Fairfield, ME, Keith Arnett, Wyatt Arnett, Christopher Arnett, Leanne Kintzel and Desiree Arnett of Camp Hill, PA, Carl Gumpher Jr. and Kelsey Gumpher of Hiram, GA, Laura Lashley of Calhoun, GA, Brandon Parker, Samuel Bazemore Jr. and Alysa Bazemore of Powder Springs PA; 16 great-grandchildren and many nieces and nephews. Clarence was preceded in death by his parents: Samuel and Minnie; his mother-in-law and father-in-law, Goldie and Homer Cash of Stuarts Draft, VA; his brother, Floyd Shifflett of Charlottesville, VA; his daughter, Shelby Shifflett of Etters, PA; his son-in-law, John Sapp of Savannah, GA; his brother-in-law and sister-in-law, Junior and Mary Lee Brooks of Stuarts Draft, VA, sisters-in-law: Edith Cash of Manchester, PA, and Margaret Herring of Charlottesville, VA. The family would like to give special thanks to Bob and Tammy Shifflett, Carl Amodio, Orange County Hospice in Pine Bush, NY and HealthReach HomeCare and Hospice in Waterville, ME, for all the help they have provided during Clarence's long illness. A Funeral Service will be held at 11 a.m., Friday, March 1st, at St. Paul's (Paddletown) United Methodist Church, 355 Church Rd., Etters, PA 17319 with the Rev. Joyce M. Treas officiating. Viewings will be held from 6 to 8 p.m., Thursday, February 28th at Beaver-Urich Funeral Home, Inc., 305 W. Front Street, Lewisberry, PA 17339 and from 10 to 11 a.m., Friday, at the church. Burial will be held in Paddletown Cemetery. In lieu of flowers, send donations to Health Reach Home Care & Hospice, 10 Water St., Suite 307, Waterville, ME 04901.

CLARENCE WILLIAM SHIFFLETT SR.
The Daily Progress, Charlottesville, VA, Sun, Jan. 8, 2017
Clarence William Shifflett, Sr., 87, of Stanardsville passed away on January 5, 2017. Born on August 17, 1929, in Albemarle County. He was the son of the late Newman Shifflett and Ella Breeden Shifflett. He was also preceded in death by his wife, Marry J. Shifflett; three brothers, Harry Lee, Melvin, and Dewey Shifflett; three sisters, Dorothy Spedden, Nina Frances Stover, and Mary Alice Garrett; and two grandchildren, Chanda Marie Shifflett and Susan Rae Shifflett. He is survived by two daughters, Cynthia K. Shifflett and husband, Donald, of Stanardsville, and Stephanie J. Smith and husband, Gerard M. Smith, of Rockingham County Va.; one son, Clarence "C.W." Shifflett, Jr. and wife, Janice; grandchildren, Amber Nicole Bondurant and husband, Nicolas, Harry Lee Shifflett, and Anna Nicole Shifflett, all of Stanardsville; and two great-grandchildren, Nicolas Bondurant, Jr. and Triston Bondurant of Stanardsville. The family would like to thank Medi Home staff, Dr. Bostic, Elena Lam, and Wanda Shifflett for their Health Care. A funeral will be held at 1 p.m.. on Tuesday, January 10, 2017, at Preddy Funeral Home in Madison. Visitation will be held one hour before the service from 12 until 1 p.m.. at the funeral home. Interment will be held at Pocoson Mountain Cemetery. Pastor Jeff Shifflett will be officiating.

CLARENCE WILLIAM SHIFFLETT
The Daily New Record, Harrisonburg, VA, Mon, Nov. 15, 1954
SHENANDOAH, Nov. 13.- Clarence William Shifflett, 58. an employee of the Norfolk and Western Railway here for 29 years, died Saturday evening at Rockingham Memorial Hospital where he had been a patient for a few hours. He was stricken Tuesday and gradually grew weaker. He was a son of Mr. and Mrs. Frank Shifflett and was born at Keezletown where he lived until moving to Shenandoah. Surviving are his wife, the former Rosa Ann Womack; nine children. Mrs. C. B. Warble of McGaheysville: Barbara Ann at home, Lee of McGaheysville; Willie Herbert, Ray, Robert, Clarence, Jr.. and John of Shenandoah: sisters. Mrs. Gertie Dodson of Harrisonburg; Mrs. Florence Toole of Pleasant Valley; and Miss Evelyn Shifflett of Keezletown; and two brothers, John and James Shifflett of Keezletown. Funeral services will h held from St. Peters EUB Church Tuesday afternoon at two O'clock, the Rev. Forest Racey officiating, Burial will be in St. Peters cemetery. Pallbearers and relatives are asked to meet at the Warren O. Kyger funeral home at. 1:40 Tuesday. The pallbearers will be: R. H. .Jenkins, David A. Kite, L. W. Snyder, Fred R. Lam, Raymond Stepp and Roy Roudabush.

CLARICE POWELL SHIFFLETT
The Daily Progress, Charlottesville, VA, Tue, Aug. 3, 2004
Clarice Powell Shifflett of Charlottesville, Va., died Sunday, August 1, 2004. She was preceded in death by her loving parents Ollie G. Powell and Clarence B. Powell. She was also preceded in death by her beloved husband, Russell Shifflett Jr.; and her little dog, Bucky, and many other family members. She is survived by two special nieces, Brenda S. Neofotis, who cared for her and her husband, Nick, and their sons, Mark and Chris, and Judy S. Spencer and her husband, Clinton, and their son, Ryan. She is also survived by many cousins, two who helped care for her, Richard E. Graves and his wife, Brenda, and their children, Jaime, Carrie, Randy and Roland N. Smith and his wife, Margaret. Thanks to all of them and to the many other family members who did or offered to help when needed. Also surviving are a brother-in-law, Russell Lowell Shifflett and his wife, Mildred, both of whom provided food and transportation whenever needed. Also surviving are many aunts, uncles, their families, and many special friends. Clarice was retired from the U.S. Post Office after 20 years of service and was a member of Alberene Baptist Church. A funeral service will be held at 4 p.m. in the Hill & Wood Chapel on Wednesday, August 4, 2004, with interment following at Holly Memorial Gardens. The family will receive friends on Tuesday, August 3, 2004, from 7 to 8 p.m. at Hill & Wood. Memorial contributions may be made to the S.P.C.A., P.O. Box 7047, Charlottesville, VA 22906 or to the Charlottesville-Albemarle Rescue Squad, P.O. Box 160, Charlottesville, VA 22902, in memory of Clarice. A special "thank you" to all the nurses at Martha Jefferson Hospital and the Colonnades for the care and comfort they gave the family and to Clarice. Hill & Wood Funeral Home is in charge of arrangements.

CLARIS SHIFFLETT JOHNSON
The Daily Progress, Charlottesville, VA, Tues, Oct. 9, 1984
Claris Shifflett Johnson, age 67, of Stanardsville, died Monday in a Charlottesville hospital. Born October 24, 1916 in Greene County, daughter of the late Doc and Ida Collier Shifflett. Her husband was the late Dewey Johnson. She is survived by four sons; Howard Shifflett, Jr. of Charlottesville, Melvin Shifflett of Stanardsville, Irvine and Wayne Shifflett, both of Ruckersville; five grandchildren; Keith, Michael, Melissa, Cynthia and Donna Shifflett. Funeral services will be held 2:30 p.m. Wednesday at the Ryan Funeral Home in Quinque, with interment at the Evergreen Cemetery at Dyke, the Rev. C. C. Kurtz will officiate. The family will receive friends from 7-8 p.m. this evening at the funeral home.

CLARK SHIFFLETT
Unknown Newspaper, Nov. 2, 1981
Clark Shifflett, 86, of Rt. 3, Elkton died of an apparent heart attack Saturday at his home. He was born January 10, 1895, in Rockingham County and was a son of the late Trice and Barbara Ada Shifflett. His wife, the former Bertha Lee Wood, died earlier. Surviving are ten daughters, Beatrice Beasley of Harrisonburg, Dorothy Wyant of Penn Laird, Letha Collier of Manassas, and Bertha Lawson, Mamie Baugher, Gladys Hensley, Maggie Dean, Kathleen Gooden, Ada Wyant and Bettie Williams, all of Elkton; three sons, Linwood, Elmer, and Kemper Shifflett, all of Elkton; 33 grandchildren; 25 great-grandchildren; and three great-great-grandchildren. The funeral will be conducted 2 p.m. Tuesday at Elkton Pentecostal Church by the Rev. Ennis Dean and the Rev. Johnny Hensley. Burial will be in the Maiden Cemetery. At 3 p.m. today, the body will be taken from the Brill funeral Home to the Shifflett home, where friends may call.

CLARRIS MAY SHIFFLETT
The Daily Progress, Charlottesville, VA, Mon, Mar. 14, 2016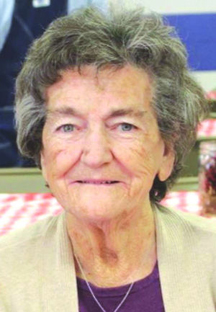 Clarris May Shifflett, 83, of Stanardsville gained her wings on Saturday, March 12, 2016.She was born May 24, 1932, in Albemarle County, daughter of the late John and Blanche Shifflett. Clarris is survived by five daughters, Barbara Morris (Roger), Brenda Acosta (Cesar), Hazel Norris (Lewis, Jr.), Christine Eppard, and Donna Rogers (David); one son, Dwayne Shifflett (Molly); three brothers, four sisters, 13 grandchildren, 25 great grandchildren, four great-great grandchildren, and a host of family and many, many friends. In addition to her parents, she was preceded in death by her husband, Everett Shifflett; siblings, Ruby, Harold Wayne, and Herman; and one great grandchild, Cameron Morris. She was loving and devoted to her family and close friends. She attended Nortonsville Church of God. The family would like to extend a special thank you to the staff of Forest Lake Health Center for their loving care. The family will receive friends from 6 until 9 p.m. Monday, March 14, 2016, at Nortonsville Church of God, 1505 Simmons Gap Road, Dyke, VA 22935.A funeral service will be held 11 a.m. Tuesday, March 15, 2016, at Nortonsville Church of God with Pastor David Allison and Pastor Larry Morris officiating. Interment will follow at Evergreen Cemetery. An online guestbook is available at www.ryanfuneral.com Ryan Funeral Home of Ruckersville is in charge of arrangements.

CLAUDE SHIFFLETT
The Daily Progress, Charlottesville, VA Sep. 25, 1989
Claude Shifflett, 78, of Earlysville, died Sunday, Sept. 24, 1989, in a local nursing home. Born in Greene County on Aug. 3, 1911, he was the son of the late Daniel Dover Shifflett and Susan Katherine Shifflett.   Mr. Shifflett retired after 31 yrs. Of service with Bethlehem Steel of Baltimore. He was a member of Evergreen Church of the Brethren.    He is survived by his wife, Georgia Mae Morris Shifflett of Earlysville; two sons, Wilber Dover Shifflett and Billy Randolph Shifflett, both of Earlysville; his brother, Marling Shifflett of Baltimore, Md.; his sister, Reba Katherine Durrer of Columbus Ohio; eight grandchildren and 15 great-grandchildren. Mr. Shifflett was preceded in death by a son, Charles Edward Shifflett; a brother, Floyd Shifflett; and four sisters, Matilda Morris, Ginny Crawford, Mary Keyton and Blanche Morris. A funeral service will be conducted 2 P.M. Tuesday at the Evergreen Church of the Brethren with the Rev. Elbert Conley and the Rev. Mark Lenker officiating.   Burial will follow in the church. The family will receive friends from 7 to 8 this evening at the Teague Funeral Home.   Contributions are suggested to the Charlottesville-Albemarle Rescue Squad, P.O. Box 160 Charlottesville.

CLAUDE SHIFFLETT
Claude Shifflett of the 5500 block of Daniel Smith Road died March 27, 1992, in Virginia Beach. Mr. Shifflett was born in Ruckersville, Va. Survivors include a sister, Lillian Snow of Ruckersville. The graveside service will be conducted at 1 p.m. Friday in Pleasant Shade Cemetery, Newport News, by the Rev. Anthony Moses. E. A. Hughes Funeral Home, Norfolk, is handling arrangements.

CLAUDE CLINTON SHIFFLETT
The Daily News Record, Harrisonburg, VA, Tue, Jan. 16, 2018
Claude Clinton Shifflett, 81, of Elkton, passed away Sunday, Jan. 14, 2018, at Journeys Crossing. He was born Dec. 21, 1936, and was the son of the late William Francis and Mamie Jenkins Shifflett. He enjoyed hunting, fishing and could fix anything. If he couldn't fix it, he would make it. He is survived by his wife, Marguerite Mae Shifflett; children, Gerry Shifflett and wife, Janet, Roxanne Shifflett, Bret Shifflett and wife, Vickie, Donald Dean, Gregory Dean and husband, Sergio, Donna Shifflett and husband, Floyd, Sherri Constable and husband, Andrew, and Travis Shifflett and wife, Nora; 15 grandchildren, numerous great-grandchildren and a sister, Evelyn Williams and husband, Monte. The family will receive friends from 6 to 8 p.m. Friday, Jan. 19, 2018, at Kyger Funeral Home in Elkton. In lieu of flowers, memorial contributions may be made to Elkton Rescue Squad, 20871 Blue and Gold Drive, Elkton VA 22827.

CLAUDE E. SHIFFLETT
The Daily News Record, Harrisonburg VA, Mon, Dec. 7, 1981
WINCHESTER - Claude E. Shifflett, 74, of Cross Junction died Saturday at Winchester Memorial Hospital. Mr. Shifflett, a retired farmer, was born July 12, 1907, in Rockingham County and was the son of the late Warney L. and Nettie Roadcap Shifflett. Surviving are three sons, Russell J. Shifflett of Frederick County and Warren E. and Coddie F. Shifflett, both of Winchester; three daughters Winifred Horn and Emogene Shifflett, both of Winchester, and Kathryn Shanholtzer of Berryville; a brother, Robert Shifflett of Winchester; a sister, Goldie L. Shifflett of Harrisonburg; a half-brother, Guy Shifflett of Harrisonburg; a half-sister, Lavada Sharp, also of Harrisonburg; 19 grandchildren; and 12 great-grandchildren. The funeral will be conducted 1:30 p.m. Tuesday at the Jones Funeral Home in Winchester by the Rev. A. Randolph Martin. Burial will be in Pinegrove Cemetery in Frederick County. The family will receive friends 7-9 p.m. today at the funeral home.

CLAUDE HAMILTON SHIFFLETT
The Daily Progress, Charlottesville, VA, Mon, Jan. 15, 2018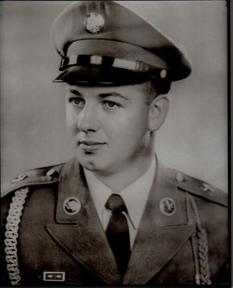 Claude Hamilton Shifflett, 82, of Oak Park, passed away on Saturday, January 13, 2018, in the Grace Health and Rehab. Born on December 4, 1935, in Charlottesville, he was the son of the late Claude Wilson Shifflett and Beulah Morris Shifflett. He was also preceded in death by a brother, David Woodrow Shifflett. He was a member of Good Shepherd of the Hills Church and past member Madison Ruritan Club and retired from VDOT after 36 years. He is survived by his wife, Eleanor Eppard Shifflett of Oak Park; one son, Darryl Shifflett and wife, Melanie, of Oak Park; one brother, Alvin Lee shifflett of Greene; two sisters, Beverly Shifflett Carpenter and husband, Joe, of Barboursville and Sandra Gail Shifflett of Charlottesville; and three grandchildren, Leslie Shifflett, Thomas Shifflett and Megan Shifflett. A funeral service will be held 11 a.m. Tuesday, January 16, 2018, at the Preddy Funeral Home Chapel in Madison conducted by Pastor Jim Gray. Interment will follow in Prize Hill Cemetery. The family will receive friends one hour before the service on Tuesday from 10 to 11 a.m. at the funeral home. The family would like to thank the staff at Grace Health and Rehab, Renaissance Assisted Living, the Hospice of the Piedmont and Dr. Marcus Schenk and Lisa Schenk for all the care they gave Claude.

CLAUDE I. SHIFLET
The Grand Saline Sun, Grand Saline, TX, Thu, Aug. 11, 1960
Claude Shiflet Rites Held At Corinth Monday
Funeral services for Claude I. Shiflet, 75, of Grand Saline were held Monday afternoon at 2:00 p.m. at the Corinth Baptist Church. The Rev. Ed Barrett and Rev. Eldon Crump officiated at the rites. Burial was in the Corinth Cemetery under the direction of the Grand Saline Funeral Home. A retired farmer, he was a resident of Van Zandt County since 1918. Mr. Shiflet died at 5:15 p.m. Saturday at his home in Grand Saline. Pallbearers were S. V. Shelton, Gut Gilliam, Lonnie Harley, Phillip McMakin, Warren Fisher and Virgil Null. Survivors are his wife, Mrs. Emilie Shiflet; five sons, Grebon, Coutez and Herschel Shiflet, all of Grand Saline; Nolen Shiflet, Dallas, and Glenn Shiflet, Gilmer; two daughters, Mrs. Verden Hill, Sacramento, Calif.; Mrs. Clota Fisher, Grand Saline; four brothers, Buell Shiflet, Commerce; Dewitt Shiflet, Albuquerque, N. M.; Calvin Shiflet, Tyler; Grafton Shiflet, Troup; three sisters, Mrs. Ella Sinclair, Tyler; Mrs. Tommy Dorsey, Tyler; Mrs. Idell Kelsey, Houston, 13 grandchildren and three great-grandchildren.

CLAUDE L. SHIFFLETT
The Daily News Record, Harrisonburg, VA, Tue, Nov. 15, 1966
Former- Grottoes Man Killed In Gun Accident
Claude L. Shifflett, 28, son of Mr. and Mrs. James A. Shifflett of Grottoes, was accidentally shot to death Sunday as he returned to his Alexandria home from a hunting trip. The gun he was carrying reportedly discharged as he opened the door of his home. Mr. Shifflett was born May 20, 1938 at Grottoes. He was a veteran of the Korean War and had lived at Grottoes until he moved to Alexandria five years ago. He was employed as a barber at Ft. Belvoir. Besides his parents, he is survived by his wife, Mrs. Nancy Eutsler Shifflett; one daughter, Pamela; a step-son, Junior Frazier; two sisters, Mrs. Joyce Burr of Corpus Christi, Texas and Mrs. Janet Coffman of Grottoes, and three nieces and one nephew. The funeral will be conducted 3:30 p.m. Wednesday at the Koontz and Lindsey Funeral Chapel at Weyers Cave by the Rev. Edgar B. Worrell. Burial will be at Harriston. His body is at the Koontz and Lindsey Funeral Home where the family will receive friends 7:30 to 8:30 p.m. today.

CLAUDE L. SHIFFLETT
The Daily News Record, Harrisonburg, VA, Wed, Nov. 16, 1966
Shifflett Rites
The funeral for Claude L. Shifflett, 28, son of Mr. and Mrs. James A. Shifflett of Grottoes will be conducted 3:30 p.m. today at the chapel of Koontz and Lindsey Funeral Home at Weyers Cave by the Rev. Edgar B. Worrell and the Rev. Harold Skelton. Burial will be in Harriston Cemetery. Mr. Shifflett died of an accidental gunshot wound Sunday at his home in Alexandria. Relatives will meet at the funeral home at 3:15. Pallbearers will be Charles E. Morris Jr., Earl J. Breeden, Clyde Wilson, Jerry Smith, Dave Runion and Nelson Weber.

CLAUDE MELVIN SHIFFLETT
The Daily News Record, Rockingham Co., VA, Mon, Jun. 13, 2011
Claude Melvin Shifflett, 79, of Penn Laird, passed away Saturday, June 11, 2011, at Rockingham Memorial Hospital. Mr. Shifflett was born Jan. 19, 1932, in Rockingham County, and was a son of the late Clarence and Myrtie (Michael) Shifflett. Claude served in the United States Army during the Korean War and achieved the rank of Staff Sgt. Mr. Shifflett retired after 40 years of working as a self-employed mason. He was a member of the Gooden Brothers VFW Post No. 9292 in Elkton, where he was part of the "Cooties" and State Commanders Club. Claude was a loving and devoted husband, father, grandfather, great-grandfather, brother and friend to many. Claude was preceded in death by his first wife, Thelma (Charlton) Shifflett, who passed in December of 1968; and his second wife, Myrtle Schroeder Shifflett, who passed away in February of 2008. Mr. Shifflett is survived by two sons, Emanuel A. Shifflett of Penn Laird and Claude Shifflett Jr. and wife, Tina, of Mount Crawford; three daughters, Claudette Lam and husband, Walter, of Penn Laird; Rosanna Lonas and husband, Kerry, of Broadway; and Sandra Casady and husband, John, of Harrisonburg; Stepchildren, James Schroeder of Singers Glen, Phillip Schroeder of Crimora, Charlotte Kee of Harrisonburg and Scarlet Lightner of Lacey Spring; two brothers, Charles Shifflett of Port Republic and Thomas "Moose" Shifflett of Harrisonburg; six sisters, Betty Moyers of Elkton, Leona Hansby of North Carolina, Lois Knott of Weyers Cave, Virginia Acosta of Las Vegas, Nev., Edith Shifflett of Stanley and Evelyn Herring of Penn Laird; 25 grandchildren; 19 great-grandchildren and numerous nieces and nephews. He was preceded in death by a son, Nelson Charlton. Funeral services will be held Thursday, June 16, 2011, at 11 a.m. at the Kyger Funeral Home in Harrisonburg with the Rev. Danny Herring and Pastor Ted Hott officiating. Burial, with military rites by the Gooden Brothers VFW Post No. 9292, will follow at Mount Olivet Cemetery in McGaheysville. The family will receive friends Wednesday from 6 to 8 p.m. at the funeral home. In lieu of flowers, memorial contributions may be made to St. Jude Children's Research Hospital, 501 St. Jude Place, Memphis, TN, 38105. Online condolences may be sent to the family by visiting www.kygers.com. Arrangements entrusted to the Kyger Funeral Home in Harrisonburg.

CLAUDE WILSON SHIFFLETT
The Daily Progress, Charlottesville, VA, Tue, Apr. 27, 1971
MISSION HOME -- Claude Wilson Shifflett, 55, died yesterday in a Charlottesville hospital. Born Aug. 15, 1915, in Greene County, he was the son of the late William Lawrence and Betty Knight Shifflett. He was a retired farmer and mail carrier and a member of the Good Shepherd of the Hills Episcopal Church in Boonesville. Survivors include his wife, Mrs. Beulah Morris Shifflett of Mission Home; three sons, Claude Hamilton Shifflett of Madison and David Woodrow and Alvin Lee Shifflett of Mission Home; two daughters, Miss Beverly Ann and Miss Sandra Gail Shifflett of Mission; a brother, Lawrence Samuel Shifflett of Earlysville; a sister, Mrs. Eleanor B. Loving of Mission Home and a grandchild. The funeral will be at 2 p.m. tomorrow in Good Shepherd Church with burial in Prize Hill Cemetery in Boonesville. The family requests in lieu of flowers, contributions be made to the Greene County Rescue Squad. Ryan Funeral Home in Stanardsville is in charge of arrangements.

CLAUDE CALVIN SHIFFLETT
The Daily Oklahoman, Oklahoma City, OK, Sep 11, 1984
Claude Calvin, age 32, died Sept. 7, 1984 at Baptist Hospital. Born Nov. 24, 1951 in Washington DC. He was a truck driver for Central Liquor Company. Survived by his wife, Doris of the home; 1 son, Brian of the home; 2 sisters, Dolores Miller of Arcadia, OK and LaVerne Warring of Oxen Hill, MD; stepfather, Denman Talbert of Harrah, OK. Graveside services will be 10am Wednesday, at Memorial Park Cemetery. Officiating will be Rev. Carroll Gilliland.

CLAUDE EDWARD SHIFFLETT SR.
The Frederick News-Post, Frederick, MD, Sun, Aug. 10, 2003
Mr. Claude Shifflett Sr. Mr. Claude Edward Shifflett Sr., 86, of 7730 Bridlepath Circle, Frederick, died Saturday, Aug. 9, at Frederick Memorial Hospital, after a brief illness. He was the husband of Mary Catherine Shifflett, who died in 1991. Born Oct. 19, 1916, in Accotink, Va., he was a son of the late Guy W. and Helen Virginia Kirkpatrick Shifflett. Mr. Shifflett served in the U.S. Army during World War II with the 38th Infantry, Company C, as a sergeant, seeing action at Normandy, the Ardennes and the Battle of the Bulge. He was a Metro driver in Washington for more than 30 years, retiring in 1978. He was a member of Upper Seneca Baptist Church, Germantown and VFW Post 2562, Silver Spring. He enjoyed his dog, Bear, and his leisure time. Surviving are one son, C. Edward Shifflett Jr. and wife Linda, who live near Libertytown; one granddaughter, Shannon Aleshire and husband Will of Woodsboro; one grandson, Lee E. Shifflett and wife Amy of Frederick; one step-granddaughter, Becky Garber and husband Mark Jones, who live near Libertytown; five great-grandchildren; and one sister, Edna Dant of Woodbridge, Va. He also will be remembered by his companion, Joan Derk. He was preceded in death by a son, Guy D. Shifflett in 1981; a granddaughter, Julie Garber Wemple in 1998; and four brothers, Brian Shifflett, Roy Shifflett, Donald Shifflett and Walter Shifflett. The family will receive friends at Hartzler Funeral Home, 11802 Liberty Road, Libertytown, from 2 to 4 and 7 to 9 p.m. Monday, Aug. 11. Funeral services will be 10 a.m. Tuesday, Aug. 12, at the funeral home with the Rev. Marcia Mayor, Mr. Shifflett's niece and a United Methodist pastor, officiating. Interment will be in Parklawn Memorial Park, Rockville. Memorial contributions may be made to Upper Seneca Baptist Church, 23401 Davis Mill Road, Germantown, Md. 20876.
See Brother Roy's Obit See Father Guy's obit

CLAUDE J. SHIFLET
The Washington Post, DC, Dec. 5, 1983
Claude J. Shiflet Sr., 82, who founded the Claude Shiflet Realty company in the early 1950s and operated it until he retired recently, died of congestive heart failure Dec. 2 at the Carriage Hill nursing home in Bethesda. Mr. Shiflet was born near Staunton, Va. He moved here in the early 1920s and went to work at the Railroad YMCA at Union Station. He remained there until he founded his real estate business, which had offices in Washington and Silver Spring. He was a deacon and elder of the Sixth Presbyterian Church and a member of the National Masonic Lodge No. 12, the Almas Temple of the Shrine and other Masonic organizations. His wife, Elise Ryals Shiflet, died in 1970. Survivors include three children, Dr. Claude J. Jr. of Sumner, Md., Mary Frances Peterson of Wilmington, Del., and Georgie Louise Wright of Rockville; a brother, the Rev. Paul R. Shiflet of Waynesboro, Va.; six grandchildren; and five great-grandchildren.

CLAUDE LEE SHIFFLETT
The Washington Post, Washington, DC, Oct 27, 1964
On Sunday, October 25, 1964, at Fairfax Hospital, Claude L. Shifflett of Route 2, McLean, Va., father of Bernette Shifflett, Fairfax, Va., Claude Lee, Jr., Joseph David and James S. Shifflett of Clifton, Va.; son of Mandy Shifflett and brother of Clarence and Walter Shifflett and Dorothy Horten, Chantilly, Va., Ann Seal, Front Royal, Va., Rachel Bard, Washington =, D.C. and Calvin Shifflett, Oxen Hill, Md., Friends may call at the Green Funeral Home, 34 Elden St., Herndon, Va., where services will be held at 2 p.m., Wednesday, October 28. Interment in Sterling Cemetery. Note: Born Dec. 16, 1916

CLAUDE SWANSON MORRIS
Claude Swanson Morris died at his home in Ruckersville, June 10, 1976. He was born in Greene County June 24, 1903, son of the late John H. Morris and the late Cassie Lawson Morris. He was married to the late Eliza S. Morris. He is survived by a sister, Betty A. Shifflett of Ruckersville. Funeral services were held at 2 p.m. at Evergreen Church of the Brethren with interment in the church cemetery. Rev. C.C. Kurtz officiated. Ryan Funeral Home handled arrangements.
Greene County Record

CLAUDE WILSON SHIFFLETT
The Daily Progress, Charlottesville, VA Apr. 27, 1971
MISSION HOME -- Claude Wilson Shifflett, 55, died yesterday in a Charlottesville hospital. Born Aug. 15, 1915, in Greene County, he was the son of the late William Lawrence and Betty Knight Shifflett. He was a retired farmer and mail carrier and a member of the Good Shepherd of the Hills Episcopal Church in Boonesville.   Survivors include his wife, Mrs. Beulah Morris Shifflett of Mission Home; three sons, Claude Hamilton Shifflett of Madison and David Woodrow and Alvin Lee Shifflett of Mission Home; two daughters, Miss Beverly Ann and Miss Sandra Gail Shifflett of Mission; a brother, Lawrence Samuel Shifflett of Earlysville; a sister, Mrs. Eleanor B. Loving of Mission Home and a grandchild. The funeral will be at 2 p.m. tomorrow in Good Shepherd Church with burial in Prize Hill Cemetery in Boonesville. The family requests in lieu of flowers, contributions be made to the Greene County Rescue Squad. Ryan Funeral Home in Stanardsville is in charge of arrangements.
Tombstone Reads:   Claude W. b: Aug. 15, 1915 d: Apr. 26, 1971
Beulah M. b: Aug. 15, 1914 d: Feb. 17, 1986

CLAUDE W. SHIFFLETT SR.
The Virginian Pilot, VA, Wed, Aug. 27, 2014



Virginia Beach - Claude W. Shifflett, Sr., 72, passed away with his loving family by his side on August 25, 2014. He was born on March 25, 1942 to the late Alexander and Bernice Shifflett in Charlottesville, VA. He is survived by his loving wife of 17 years, Michelle Shifflett; sons, Claude Jr., Gary, Wayne, David and Jerry; daughters, Sheena, Ashley and Amber; one sister, Maxine; 16 grandchildren and 3 great grandchildren. A visitation will be held on Friday, August 29, 2014 from 6-8PM at Rosewood-Kellum Funeral Home; 601 N. Witchduck Rd., Virginia Beach VA. A Celebration of Life will be held on Saturday, August 30, 2014 at 1PM at the funeral home. Burial will follow at Rosewood Memorial Park. You may offer your condolences at www.kellumfuneralhome.com.

CLAYBOURNE PRESTON SHIFLET
The Daily News Record, Harrisonburg, VA, Nov. 4, 1954
P. Shifflet's Rites Today
CLOVER HILL, Nov. 3—Funeral services for Claybourne Preston (Clay) Shiflet, a native and widely known resident and farmer of the Clover Hill community, who died Tuesday afternoon at his home following an extended illness, will be held Thursday afternoon at 12:30 from the Clover Hill Methodist Church. Services will be conducted by his pastor, the Rev. J. Q. Galloway, assisted by the Rev. J. M. Poster. Interment will be in the family lot In the nearby cemetery. Active pallbearers who are nephews, will be: Isaac Shiflet, Roy Shiflet, Harry Shiflet, Theodore Shiflet, Albert Robinson and W. G. Simpson. Honorary pallbearers will be: C. A. Propst, Samuel Berry, W. Frank Simmers, Paul J. Simmers, Mathew H. McInturff, Charles Eshleman, Rodney L. Myers, John F. Revercomb, Andrew J. Lilly and Charles E. Thacker. Relatives are asked to meet at the Shiflet residence Thursday afternoon at 2:10 where a brief service will be held prior to leaving for the church. Friends and pallbearers are asked to meet at the church at 2:15. The body now rests at the Lindsey funeral home in Harrisonburg where It will remain until 8:30 Thursday morning when It will be taken to his late home where It will remain until 1:30 when it will be taken to the church to lie in state until the hour of the services. Daily

CLAYBOURNE PRESTON SHIFLET
The Daily News Record, Harrisonburg, VA, Nov. 4, 1954
Shiflet Rites Are Held
CLOVER HILL. Nov. 4 -- Final rites for Claybourne Preston (Clay) Shiflet, who died Tuesday afternoon at his residence in the Clover Hill community, were held Thursday afternoon from the Clover Hill Methodist Church, of which he had been a member since early youth. His pastor, the Rev. J. Q. Galloway was In charge of the services, assisted by the Rev. J. M. Foster, and burial was in the adjoining cemetery. Mr. Shiflet's wide acquaintance and his loyalty to his friends was evidenced by the many relatives and friends who gathered to pay their final respects and the beautiful floral tributes. A son of the late Noah Clark Shiflet and Rachael Jane Andrews Shiflet, he was born on Jan. 20, 1876 In the Clover Hill section where he spent the early years of his life. Upon completion of his schooling; Mr. Shiflet became a tannery worker and his work sent him to live for various intervals in Brandywine, W. Va.. Stokesville, Marganton, N. C, Augusta Springs and Luray. Among those from a distance attending were: William Shiflet, of Marion, N. C ; Mr. and Mrs. W. G. Simpson and Miss Martha Keister, both of Brandywine; Mrs. Allen Eye and Mrs. Lewis Craig, of Deer Run, W.Va.; Mr. and Mrs. Emmett Rexroad, of Movers, W.Va.: and Mrs. Raymond Hoover, of Sugar.

CLAYTON E. SHIFLETT
The Lawton Constitution, Lawton, OK, Thu, Nov. 14, 1946
Shiflett Services Held At Fletcher
Last rites for Clayton E. Shiflett, 23-year-old Fletcher navy veteran who was killed in an automobile crash last Friday night, were conducted at 2:30 p. m. Wednesday in the Fletcher Baptist church. Rev. O C. Sutterfield, pastor officiated, assisted by Rev. C. D. Farmer, Baptist minister, and Kenneth Harrell, superintendent of Fletcher schools. Active bearers were H. L. Kilcrease, Lowell Cable, Charles Rice, Eldon Littlefield, Don Malone and Don Owens with Kenneth Harrell, Warren Holloran, Loyd Rich, Boyd Biggs, Don Benton and Sonny Wright as honorary bearers. Flower girls were Frances Adams, Delores McCloskey, Vera Moody, Pat Evans, Vonda Bolling and Mary Emma Jolly, Burial in the Fletcher cemetery was directed by the Wisener funeral home. Young Shiflett, son of Mr. and Mrs. Lee Shiflett, two miles east of Fletcher, was fatally injured when the car in which he was riding crashed into a power line pole a mile and a half north of Fletcher. Services were delayed pending arrival of a brother Gordon and his family from Biggs, Calif. Other out-of-town relatives attending rites included a sister, Mrs. Dale Barnett, 815 E.

CLAYTON LIONEL SHIFFLETT
The Daily Progress, Charlottesville, VA Feb. 26, 1974
RICHMOND – Clayton Lionel Shifflett, 31, died Sunday at McGuire Army Hospital here. A native of Elkton, he is survived by his wife, Mrs. Lena Mae Shifflett of Richmond; his mother and stepfather, Mr. and Mrs. Gene Smith of Elkton; a daughter, Brenda Shifflett of Richmond; a son, Clayton Ray Shifflett; two step-sons, Preston Meadows and Bernard Meadows, both of Richmond; three sisters, Mrs. Janet Dean of Elkton, Mrs. Charlotte Breeden of McGaheysville and Mrs. Carole Dean of Elkton; and two brothers, Kenneth Shifflett of Elkton and Rondal Shifflett of Richmond. The remains will rest at the Parhem Chapel, Woody Funeral Home, Richmond, until 9 P.M. Tuesday when the body will be places in the Lindsey Funeral Home in Harrisonburg. Funeral services will be conducted from the Upper Room Church, 11 A.M. Thursday, with interment in the Elk Run Cemetery.

CLEMMIE FRANCES SHIFFLETT MORRIS
The Daily Progress, Charlottesville, VA
Mrs. John Morris
Mrs. Clemmie Frances Morris, 91, died Sunday in a Staunton hospital. She was born Dec. 15, 1880 in Greene County, daughter of the late Manson and Rebecca Shifflett. Her husband was the late John Morris. She was a member of Mt. Grove Brethren Church. Surviving are five sons, Joseph Morris of Craigsville, Roscoe Morris of Crozet, Ralph Morris of Martinsburg, W. Va., and Elzie and Mannis Morris of Dyke; three daughters, Mrs. Hannah Hildabrand of Dyke, Mrs. Blanche Small of Charlottesville, and Mrs. Alda Downing of Craigsville; two sisters Mrs. Osie Shifflett of Orange and Mrs. Mattie Shifflett of Dyke; 20 grandchildren; 18 great-grandchildren; and 23 great-great-grandchildren. The funeral will be at 2 p.m. tomorrow at the Evergreen Church of the Brethren in Dyke with Burial in the church cemetery. In lieu of flowers contributions may be made to the Goshen Rescue Squad. Ryan Estes Funeral Home in Stanardsville is in charge of arrangements.

CLEMMIE MORRIS SHIFFLETT
The Daily Progress, Charlottesville, VA Nov. 24, 1966
GEER -- Mrs. Clemmie Morris Shifflett, 77, of Geer, died yesterday in a Charlottesville hospital.   She was born in Rockingham County, daughter of the late George R. and Katherine Conley Morris. She is survived by her husband, John W. Shifflett of Geer. Other survivors include three sons, Caney R. Shifflett, Wilmer Shifflett and Floyd L. Shifflett of Stanardsville; two daughters; Mrs. Lillie Breeden of Stanardsville and Mrs. Mary S. Knight of Covesville; two sisters; Mrs. Vick Morris of West Virginia and Mrs. Fanny Collier of Scottsville; 43 grandchildren and 43 great-grandchildren. The funeral will be at 2 P.M. Saturday at Mt. Herman Mennonite Church, with burial in the church cemetery. Ryan Funeral Home of Stanardsville is in charge.

CLEO SHIFLET CORN
The Harwell Sun, Hartwell, Hart CO., GA, May 28, 2008
Cleo Shiflet Corn, 95, of Royston, died Wednesday, May 28, 2008, at her home. She was born Feb. 10, 1912, in Hart County, the daughter of the late Ed Shiflet and Maggie Bowers Shiflet. She was a homemaker and a member of Redwine United Methodist Church. She is survived by a sister, Beatrice Bond of Canon; and several nieces and nephews. Graveside services will be held at 11 a.m. Friday, May 30, at Nancy Hart Memorial Park. The body is at the Strickland Funeral Home - Hartwell Chapel where the family will receive friends Friday, 9:30-10:30 a.m. prior to the graveside. Memorials may be made to Redwine United Methodist Church, 3548 Redwine Church Road, Canon, GA 30520.

CLEOMA D. SHIFFLETT
The York Daily Record, York, PA, Oct. 1, 1996
ST. ANN, Mo. Cleoma D. (Sidwell) Shifflett, of St. Ann, Mo., died Sunday. She was the wife of the late Donald A. Shifflett. The service will be 11 a.m. Wednesday at New Collier's Funeral Home, 3400 N. Lindbergh Blvd., St. Ann. Burial will be in Oak Grove Cemetery. Visitation will be 10 to 11 a.m. Wednesday at the funeral home. Mrs. Shifflett is survived by a son, John A. Griffith; a daughter, Beverly Ann Whitmer; two stepsons, Donald Shifflett and David Shifflett; a stepdaughter, Judy Koester; grandchildren; great-grandchildren; a brother, Lawrence O. Sidwell of Richardson, Texas; and three sisters, Jessie S. Best, Robley Molt and Olivia Towns. In lieu of flowers, memorial contributions may be made to American Cancer Society, Salvation Army or Alzheimer's Association. George O. Sterner Motter Printing Co. Retiree.

CLEORA L. SHIFFLETT ALLEN
Unknown Newspaper
Cleora L. Allen, a nurse-clerk for the Seattle School District for 12 years, died Sept. 24 in Valley Vista Convalescent Hospital in Escondido. She was 72. She was born in Pine Grove, Mont. She lived in Escondido for nine years and was a member of the Methodist Church. Survivors include her son, Terry of Escondido; and three grandchildren. Services will be held at 1 p.m. Thursday at Wiggin and Sons Mortuary in Seattle. The Rev. Stanley De Pano of Woodland Park Methodist Church in Seattle will officiate. Burial will be at Crown Hill Cemetery in Seattle. Alhiser-Wilson Mortuary is in charge of local arrangements. Note: 31 Dec 1910 - 24 Sep 1983

CLEATUS EUTAH SHIFFLETT
The Daily Mail, Hagerstown, MD, Tue, May 27, 1969
Cleatus Eutah Shifflett, 66, of 233 Alexander St., died Monday at the Western Maryland State Hospital after a lengthy illness. He was born in Elkton, Va., the son of Emory Joshua and Nettie Irene Sullivan Shifflett. He is survived by his wife, Anna L. Shifflett; a son, Lester Shifflett of Texas; a daughter, Mrs. Hazel Davis of Broadway, Va.; a step daughter, Mrs. Leonard Mills of Hagerstown, step-sons, William D. Rice and Russell D. Rice of Hagerstown; sisters, Mrs. Lois Murray of Hagerstown, Mrs. Virginia Murray of Rockville; brothers John of Hagerstown, Roy of Wheaton, Cecil of Berkeley Springs, W. Va.; nine grandchildren, one great-grandchild. The body was taken to Rest Haven Funeral Chapel where friends may call. The funeral will be Thursday at 2 pm at the chapel. The Rev. William F. Zimmerman will officiate. Burial will be in Rest Haven Cemetery. The family will receive friends at the chapel Wednesday evening from 7 to 9.

CLEMETH A. SHIFLET
The Courier Journal, Louisville, KY, Jun 24, 1982
Clemeth A. Shiflet, 79, of 5306 Random Way, died Tuesday at Suburban Hospital. He was a native of Hamilton, Ohio, a retired store manager of Florsheim Shoe Co., and a member of the Downtown Kiwanis Club. Survivors include his wife, the former Lillian M. Tuley; a daughter, Mrs. Lois E. DePoyster; a son, Ronald E. Shiflet; five grandchildren; and seven great-grandchildren. The funeral will be at 1 p.m. Friday at Ratterman's, 3800 Bardstown Road, with entombment in Resthaven Memorial Park Mausoleum. Visitation at the funeral home will be from 2 to 5 and 7 to 9 p.m. Thursday.

CLEO LEON SHIFFLETT
The Thomas Tribune, Thomas, OK Jun. 24, 2010
Cleo Leon Shifflett was born to Nora Blummer Shifflett and Ivory Preston Shifflett on July 11, 1925, in Eugene, Oregon, and died on Monday, June 21, 2010, near his home at Fay, Oklahoma. He was 84 years, 11 months, and 10 days of age. C. L. grew up in Oregon and California where he adopted the nickname Mike. At age 18, while his family had relocated to Oklahoma, Mike enlisted in the Army in 1943. He served in World War II with Company E, 302nd Infantry in Mississippi, Scotland, England, France, Germany, and Czechoslovakia. He earned a Purple Heart and lived with shrapnel in his shoulder for the rest of his life. After the War, he moved to Oakwood, Oklahoma, to help with the family farm. On January 27, 1951, he married the love of his life, Nora Aliene Fiolle, in Clinton, Oklahoma. After a brief honeymoon in Dallas, Texas, the newlyweds made their home on the Fiolle Family homestead approximately one and a half miles east and south of Fay, Oklahoma. They were baptized together on September 24, 1954 in Crow Springs creek on the family farm. The couple farmed and raised six children together until Aliene's death in 1996. Mike continued to work and maintain the family farm until his death. Mike was called to preach, teach and to baptize at the Church of the First Bom in Fay, Oklahoma, on September 12, 1976. He was called to be an elder in the Church on June 26, 1979. He was preceded in death by wife Aliene, mother Nora, father Ivory, one sister Florence, and two brothers Harrold and Chester. He is survived by two sisters Ruby Thomas of Eugene, Oregon, Wanda England of Arkcity, Kansas, three brothers Ivory (Jr.) of Duncan, Oklahoma, William Gerald (Duke) of Oakwood, Oklahoma, and Carroll Dean Shifflett (Jack) of Oakwood, Oklahoma. Four daughters, Karen Grote and husband Mark of Watonga, Oklahoma, LaDonna Shifflett of Weatherford, Oklahoma, Moreta Shifflett of Weatherford, Oklahoma, Nova Montgomery and husband KC Montgomery of Fairview Oklahoma. Two sons, Monte Shifflett and wife Phyllis of Lewisburg, Kentucky and Kyle Shifflett and friend Walter Shaw of Stillwater, Oklahoma. Five grandchildren, Michelle Smidi, Stephanie Howard, Andrew Montgomery, Ashley Montgomery and Stashia Grote. Three step grandchildren, Nichole Ross, Amanda Slaton and Brandon White. Five great grandchildren Bridget, Mika, and Bailey Howard, and Mason and Jackson Smith, and three step great grandchildren Sydni, Ashton, and Kinley Ross and many nieces, nephews, and great nieces and nephews. Funeral Services will be at the Church of the First Bom in Fay, Oklahoma, at 10:00 a.m. on Thursday, June 24. Burial will immediately follow in Liberty Cemetery. Services provided by Kiesau-Lee funeral home of Clinton, Oklahoma.

CLEO SHIFFLETT GIBSON
The Daily Progress, Charlottesville, VA, Thu, Dec. 20, 2012
Cleo S. Gibson, 89, of Dyke, passed away on Tuesday, December 18, 2012, at the Grace Nursing Home in Stanardsville. She was born on May 17, 1923, in Charlottesville, a daughter of the late Fountain and Mattie Shifflett and wife of the late Edward L. Gibson. Mrs. Gibson was also preceded in death by a baby son; a granddaughter, Renee Gibson; a brother, Cecil Shifflett; three sisters, Ruth Shifflett, Virginia Hawkins and Lucy Morris; and a nephew, Elbert Earl Morris. Mrs. Gibson was a member of Evergreen Church of the Brethren. Cleo leaves to cherish her memory, her son, Edward L. Gibson Jr. and Ruth Hensley; a grandson, Jamie Gibson and his wife, Melissa; a great-granddaughter, McKensley Gibson; nieces, LaVerne McCauley, Sandy Harper and Janice Aylor; a nephew, Bobby Morris, all of Greene County; and a host of neighbors and friends. Funeral services will be held at 2 p.m. on Friday, December 21, 2012, at Evergreen Church of the Brethren conducted by the Reverend C.C. Kurtz with interment at the church cemetery. The family will receive friends from 12:30 until 2 p.m. at the church prior to the service. The family would like to thank all the friends and neighbors for their visits and support during Cleo's illness. Preddy Funeral Home in Madison is in charge of arrangements.

CLEVELAND EUGENE SHIFFLETT
The Daily Progress, Charlottesville, VA, Thurs, Apr 23, 1953
Cleveland Eugene Shifflett, two month old son of William C. and Rose Marie Shifflett, of Dundalk, Md., died yesterday at the Johns Hopkins Hospital in Baltimore, after a brief illness. Besides his parents, he is survived by his maternal grandparents, Mr. and Mrs. William S. Shifflett of Earlysville, and Mr. and Mrs. William H. Shifflett, of Dyke. Graveside services will be held Friday at 2 p. m., in the Buck Mountain Episcopal Church cemetery, Earlysville, the rector, the Rev. D. C. Loving officiating.

CLEVELAND FRANKLIN SHIFFLETT
The Daily News Record, Harrisonburg, VA, Thu, May 24, 2012
Cleveland Franklin Shifflett, 77, of Crimora, and formerly of Elkton, passed away Tuesday, May 22, 2012, at his home. Mr. Shifflett was born Dec. 12, 1934, in Rockingham County, and was a son of the late Henry James and Hattie Pearl Shifflett. He enjoyed woodworking, crafts, singing and playing the guitar, and most importantly, spending time with family. He was an avid hunter, NASCAR and New York Yankee fan. He retired in 2001 from Hershey Chocolate in Stuarts Draft after 19 years of service. Survivors include his wife, Ethel Tharp Shifflett; sons, Donnie R. Shifflett and wife, Cindy, of New Market, Mitchell W. Shifflett and wife, Dawn, of Harrisonburg, Bryan D. Shifflett and wife, Margaret, Monte (Doodle) Shifflett and wife, Ronda, both of Elkton; daughters, Deborah A. Shifflett and husband, Doug, Michelle Shifflett and husband, Darrell, Sissy Kisling and Donnie, all of Elkton, and Penny Carter of Crimora; brother, Leon Ray Shifflett and wife, Shirley, of Elkton; sister, Mae Chandler of Port Republic; 28 grandchildren, 35 great-grandchildren and numerous nephews and nieces. In addition to his parents, he was preceded in death by his wife, Hazel Elizabeth Merica Shifflett; daughter, Diane Smith Breeden; brothers, H. Cletus Shifflett and Thilbert J. Shifflett; and sister, Anne Eppard. A funeral service will be held 11 a.m. Saturday, May 26, 2012, at the Furnace United Methodist Church near Elkton with the Rev. L.J. "Dickie" Campbell and the Rev. Nona F. Allen officiating. Burial will follow at the Merica family cemetery in the Naked Creek area of Elkton. The family will receive friends Friday from 7 to 9 p.m. at the Kyger Funeral Home in Elkton. Friends may also call at the Shifflett home at any time. Memorial donations may be made to the Furnace United Methodist Church, P.O. Box 34, Elkton, VA 22827, or St. Jude Children's Hospital, 501 St. Jude Place, Memphis, TN 38105. Online condolences may be sent to the family by visiting www.kygers.com.

CLIFFORD HAROLD SHIFFLETT
The Daily Progress, Charlottesville, VA, Sun, Aug. 9, 1987
Clifford Harold Shifflett, 65, died Saturday at his home in Gordonsville after a lengthy illness. He was born Dec. 27, 1921, at Dyke, Virginia. He was the son of the late Luke Shifflett and Lillie Morris Shifflett. He was a member of the Gordonsville Baptist Church and an army veteran of World War II. He was a retired carpenter from White and McCormack Construction of Charlottesville, had been employed with Holladay brothers Construction of Gordonsville and was a self-employed carpenter for a number of years. He is survived by his wife, Agnus Branham Shifflett of Gordonsville; four sons, C. Ashby Shifflett, C. Randy Shifflett, C. Wayne Shifflett, all of Gordonsville and Charles W. Shifflett of Stanardsville; one daughter, Joyce Colvin of Gordonsville; three brothers, Alfred Shifflett and Miley Shifflett, both of Stanardsville, and Carroll Shifflett of Orange; three sisters, Etha Morris and Ethel Morris, both of Stanardsville and Crystal Zugza of Harrisonburg; 11 grandchildren and one great-grandchildren. He was preceded in death by a daughter, Betty Jane Shifflett. Funeral services will be held Monday, August 10, 1987 at 2 p. m. from the Gordonsville Baptist Church, interment Maplewood Cemetery, with the Rev. Robert Lewis officiating. The family will receive friends from 7 to 9 p. m. this evening at Preddy Funeral Home Chapel, Gordonsville. In lieu of flowers, contributions may be made to the Orange County Rescue Squad or the Gordonsville Baptist Church.

CLIFTON BENJAMIN SHIFFLETT
The Daily Progress, Charlottesville, VA Dec 10, 2002
Clifton "Cliff" Benjamin Shifflett, 81, of Charlottesville, died Monday, Dec. 9, 2002, at a local nursing home after a long illness. Born June 22, 1921, in Rockingham County, he was the son of the late Simon and Georgia Sandridge S. Via Shifflett. "Cliff" as he was mostly known will be missed by his and Alma's family and a host of friends. He was a great lover of the car races, especially during the Richard Petty days. He was a life long resident of the Charlottesville area and a member of The Charlottesville Church of The Brethren. He spent a number of years as a dump truck driver from Luck Stone. He was owner, operator of Cliff's Used Cars from 1961 to 1990, when he retired due to poor health. Survivors include his wife of 49 years, Alma Hilbert Shifflett; a daughter, Gail Shifflett Astor and her husband, Robert Astor of Yorktown; a grandson, Brian Astor; a granddaughter Caran Astor; and special cousins, with whom he was raised as a child. The family will receive friends from 7 to 8 p.m. today at the funeral home. A funeral service will be held at 11 a.m. on Wednesday at Charlottesville Church of The Brethren with Pastor Rob Morris officiating. Interment will follow at Holly Memorial Gardens. The family would like to express their appreciation to Dr. Lowdon and the staff at Trinity Missions Nursing Home for the loving care shown during his illness. In lieu of flowers, contributions may be made to The Building Fund of The Charlottesville Church of The Brethren, 1225 E. Rio Road, Charlottesville, Va. 22901-1814 or The Charlottesville/Albemarle Rescue Squad P.O. Box 160, Charlottesville, Va. 22907. Hill & Wood Funeral Home is in charge of arrangements.

CLIFFORD G. SHIFLETT
The Wenatchee World, Wenatchee, WA, Sun, Jan. 26, 2014
Clifford G. Shiflett, 94, of Wenatchee died Thursday, Jan. 23. A longtime Wenatchee resident, he worked as assistant foreman for Chelan County Public Works. Survivors include son Kip Shiflett of Entiat; two daughters, Sharon Henson of Lincoln, Calif., and Star Allen of Yakima; three brothers, Dick and Danny Shiflett of Okanogan and Nathan Shiflett of Republic; and one sister, Carol Samse of Okanogan. A graveside service will be held Tuesday, Jan. 28 at 11 a.m. at Evergreen Memorial Park, 1301 10th St. N.E., East Wenatchee. Visitation will be held from 11 a.m. to 6 p.m. Monday, Jan. 27, at Telford's Chapel of the Valley. Arrangements are by Telford's Chapel of the Valley, East Wenatchee.

CLINTON F. SHIFLETT
The Beckley Post Herald, Beckley, WV, Thu, Aug. 27, 1959
VALLEY HEAD (RNS) — Clinton F. Shiflett, 75, of Wheeling died Sunday. He was a retired butcher. Born at Mingo, he was a son of the late E. B. and Flora Halterman Shiflett. Survivors include three brothers, William of Akron, Ohio, Bruce of Cugahoga Falls. Ohio, and Porter of Hensley, Ark. Burial will be in the Brick Church Cemetery at Huttonsville.

CLINTON GLICK SHIFLETT
The Daily News Record, Rockingham Co., VA 1996
Clinton Glick Shiflett, 82, Sana Ana, Calif., died Nov. 5, 1996, at Town-County Manor in Sana Ana, where he had been a resident for the past two years. He had been in failing health for the past six months. Mr. Shiflett was born April 20, 1914, in Augusta Co. He graduated from Weyers Cave High School in 1931. He was a Navy veteran and served on the original crew of the USS Enterprise and finished his service on this ship. For a number of years, he served as a railway posted clerk in Los Angeles. Mr. Shiflett was an active member in the First Baptist Church of Anaheim, Calif. Survivors include his wife, Janet Collins Shiflett, whom he married July 22, 1940; one son, Samuel Clinton Shiflett, New Jersey; one daughter, Phila Lois Shiflett Swart, Orange, Calif; three brothers, William Newton Shiflett, Staunton, Joe S. Shiflett and Sam P. Shiflett, both of Weyers Cave; one sister, Lois Terry, Mount Crawford; and one granddaughter. A memorial service was held Nov. 8 in Orange, Calif.

CLIFTON H. SHIFFLETT
The Houston Chronicle, Houston, TX, Aug. 31, 2008
CLIFTON H. SHIFFLETT (KIP), 77, of Spring TX, passed away Aug. 29, 2008. Survived by his wife Hazel; brothers: George and Fred; sister: Mary; daughter: Darlene (James); sons: Bobby (Rosie), George (Debbie), and Frank (Norma); 18 grandchildren; 21 great grandchildren, and 1 great-great grandchild. Visitation to be Tues. 9/2/08 from 6-8 pm at 10567 Veterans Memorial Dr. Chapel service Wed., 9/3/08 at 10:30 a.m. to be followed by interment at Houston National Cemetery with military honors at 11:30 am. Arrangements entrusted to Veterans Funeral Services (281) 272-9900

CLINTON WILSON SHIFFLETT
The Daily News Record, Harrisonburg, VA, Jun. 25, 1972
The funeral for Clinton Wilson Shifflett, 56, of Rt. 1, Hinton, will be conducted 2:30 p.m. today at Mt. Olive Presbyterian Church by the Rev. A. R. Bolls. Burial will be in the Clover Hill Cemetery. Mr. Shiflett died Saturday afternoon at the Newton D. Baker Veterans Hospital in Martinsburg, W. Va. where he had been a patient since March. The cause of death was not available Sunday. He was born June 4, 1917 in Rockingham County and was the son of the late Warney L. and Beulah Reedy Shifflett. He was a veteran of World War II and was a truck driver for Smiths Transfer until he retired three years ago because of poor health. On Aug. 4, 1951 he was married to the former Ina Lee Teter, who survives. Also, surviving are tow daughters, Mrs. Floyd Estep of Broadway, and Miss Jackie Shifflett at home; four sons, Thomas G., James, Warren Co., and Wayne Shifflett, all at home; a sister, Mrs. Paul Sharp of Dayton; four brothers, Robert L., & Claude E. Shifflett, both of Winchester, and Goldie E. and Guy Shifflett, both of Dayton, and one grandchild. Pallbearers will be Lawrence McDorman, Harvey Long, Roland Michael, and Howard, Larry, and Layman Colaw. Relatives will meet 2 p.m. today at the home of Mrs. Howard Shifflett of Rt. 2 Dayton.

CLOIS GLEN SHIFLET
The Longview News-Journal on July 7, 2010
GILMER - Services for Clois "Glen" Shiflet, 86, of Garland, formerly of Gilmer, will be 11 a.m. Thursday, July 8, 2010, at Croley Funeral Home Chapel in Gilmer. Interment will follow in Rosewood Cemetery in Longview. Mr. Shiflet died July 6, 2010, in Irving. Born September 17, 1923, in Edgewood, he served in the U.S. Army during World War II and was a truck driver for Southwestern Electric for 33 years before retiring. Survivors include his son, Ralph Shiflet; daughter, Nancy Rogers; and sister, Clota Fisher. Visitation will be 6-8 p.m. today, July 7, 2010, at the funeral home. Please leave online condolences at www.croleyfh.net

CLOTA MARIE SHIFLET FISHER
The Bartley Funeral Home
Graveside services for Clota Fisher, 85, of Grand Saline, are scheduled for 11 am, Tuesday, November 1, 2016 at Corinth Cemetery with Bro. Mark Winskie officiating under the direction of Bartley Funeral Home. Mrs. Fisher passed away October 29, 2016 at her residence in Grand Saline. She was born May 14, 1931, in Edgewood to Claude and Emily Cantrell Shiflet. She lived all her life in Van Zandt County. Clota was preceded in death by her parents; five brothers, and one sister. Survivors include her husband of 62 years, Loyd Fisher of Grand Saline; two sons, Gary Lynn Fisher of Lindale and Donald Paul Fisher of Grand Saline; two daughters, Janis Evelyn Neff of Reagan, TN and Kathy Sue Riddle of Grand Saline; seven grandchildren; eighteen great-grandchildren; and numerous nieces, nephews, and other relatives and friends. The family will receive friends 10:00 am Tuesday at the funeral home.

CLOVES LESTER SHIFFLETT
The Daily News Record, Harrisonburg, VA, Aug. 30, 1984
DURBIN, W. Va. - The funeral for Cloves Lester Shifflett, 89, of Durbin will be held 1 p.m. today at Durbin United Methodist Church. Burial will be in the Odd Fellows Cemetery at Elkins. Mr. Shifflett died Monday at Davis Memorial Hospital in Elkins after suffering a heart attack at his home. He had worked for the Western Maryland Railroad and was a member of the Durbin United Methodist Church, Moose Lodge and American Legion. Mr. Shifflett was born Aug, 25, 1895 at Crozet and was a son of the later Mr. and Mrs. Robert Shifflett. The family moved to West Virginia when Mr. Shifflett was small. On Dec. 27, 1921, he married Lula Dare Pope, who survives. Also surviving is a sister-in-law, Willie P. Garber of Timberville, with whom Mr. and Mrs. Shifflett had lived several years. The Daily News Record, August 30, 1984.

CLYDE C. SHIFFLETT
The Rupp Funeral Home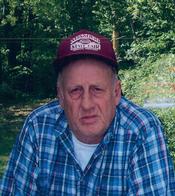 Clyde C. Shifflett 80, of St. Joseph, Missouri, passed away Sunday, December 15, 2013 in a Saint Joseph, MO health care center. He was born November 8, 1933 in Clinton, MO, son of Pearl and Jake Shifflett. He retired from Armour & Co. & Heartland Hospital from the maintenance department. He enjoyed fishing and was a member of the 4F Flathead club and he was a Baptist. Clyde was preceded in death by his parents, a son, Ed Shifflett, two brothers, Thomas Miller and Gene Shifflett and a sister, Lottie Kerns. Survivors include, his companion of many years, Louise Fergison of St. Joseph, MO., son, Dale (Joy K.) Shifflett, daughter, Barbara Green of St. Joseph, MO, two brothers, Lee Shifflett of Maysville, MO and Raymond (Betty) Shifflett of Clarksdale, MO, three grandchildren and five great grandchildren.

CLYDE COUCH SHIFLETT
The Atlanta Journal Constitution, GA, Apr. 7, 2003



CLYDE COUCH SHIFLETT Age 83, died on April 5, 2004 following a brief illness. She was born in Euharlee, Georgia, the youngest of eight children born to Wylie and Bessie Couch. A lifelong Baptist, Mrs. Shiflett was a member of Dunwoody Baptist Church. She cherished the many close friendships formed there. When Mather, her husband of 58 years, died in 1998, she took over total management of her home, but most importantly, her husband's rose garden. One of her joys was to be able to give away armloads of beautiful blossoms from the 200+ bushes in her yard. Everyone that knew her realized how much she loved her two cats, "Muffin" and "Sir Thomas", who were her constant companions in the garden and in the house. She was an avid reader, sometimes reading as much as a book a day. Additionally, she loved puzzles of any kind. Beating her daughter at Scrabble became a weekly goal during the past five years. Mrs. Shiflett is survived by daughter and son-in-law, Elaine and Ben Dooley of Atlanta; a granddaughter and grandson-in-law, Renee Dooley and Reid Yates of Decatur; a very special 6 month old great-granddaughter, Clara Marie Yates, who was the delight of Mrs. Shiflett's life; and several nieces and nephews. Memorial contributions may be made to: Northside Hospital Foundation, 1000 Johnson Ferry Road, Atlanta, GA 30342; or Hospice Atlanta, 1244 Park Vista Drive, NE, Atlanta, GA 30319. Online tributes may be made at www.mem.com. Funeral services will be Thursday, April 8, 2004 at 11 o'clock at Dunwoody Baptist Church with the family receiving friends from 10 to 11 o'clock at the church. Interment, Arlington Memorial Park. The family will also receive friends Wednesday evening from 6 to 8 o'clock at H. M. Patterson and Son, Arlington Chapel, 173 Allen Rd., (404) 851-9900.

CLYDE DAVID SHIFLETT
The Tampa Bay Times on Nov. 3, 2016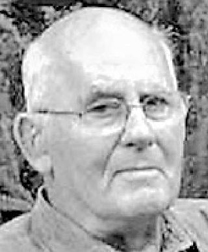 SHIFLETT, Clyde David, 85, of Brooksville, FL, went home to be with his heavenly father Oct. 29, 2016. Born and raised in Tampa, FL, he graduated from Hillsborough High School in 1940 and married his high school sweetheart, Shirley Ann Fussell. He retired after 25 years as an engineer from the Seaboard Coastline RR. He was a farmer and an avid fisherman and hunter. He was a deacon in the Baptist Church since 1970, most recently Eden Baptist Church. He was a godly, devoted, and loving husband, father, grandfather, great-grandfather, and generous friend to all. Survived by his wife of 67 years, Shirley; two daughters, Debbie Bedell and Cindy (Jim Ressel); two sons, Larry (Barbara) and Michael (Sandy); nine grandchildren and four great-grandchildren. A memorial service will be held at 11 am, Monday, November 7, at Eden Baptist Church, 22308 Lake Lindsey Road, Brooksville, FL 34601. Arrangements By Merritt Funeral Home, Brooksville, Florida, (352) 796-6699 "Family Owned and Operated"

CLYDE E. SHIFLETT
The St. Louis Post-Dispatch, MO, Fri, Dec. 20, 2002
SHIFLETT, CLYDE E., on Wednesday, December 18, 2002; loving husband of Helen for 50 years; dear father of Bill (Sonja) Shiflett and Teresa (Kevin) Moore; dear grandfather of Drew and Matt Shiflett and Devin and Kelsey Moore; dear uncle, cousin and friend to many. Visitation will be held at FOREVER Oak Hill Funeral Home at Pfitzinger, 366 S. Kirkwood Rd. on Saturday, December 21, 2002 from 1-3 p.m. with a Funeral Service immediately following. Interment at Forever Oak Hill Cemetery.

CLYDE N. SHIFLETT
Clyde N. Shiflett, Metal manufacturing, passed away on Thursday, May 30, after a brief illness.   He was born May 27, 1923, in Albemarle County, the son of Wyatt Shiflett, now of Baltimore and the late Morra Shiflett. He attended schools in Dundalk, Maryland and graduated from Sparrows Point High School.   Clyde joined Acme in November of 1950.   He was a member of Gentry's Methodist Church, Boonesville, Virginia. He is survived by his wife, Christine Gardner Shiflett; two sons, Clyde N. Shiflett, Jr. with the U.S. Army in Hawaii and William D. Shiflett of Dyke; two daughters, Mrs. Marshall Shiflett of Charlottesville and Miss Myra Shiflett of Dyke. Funeral services were held at 4:00 P.M., Sunday, June 2 at Prize Hill Church, Boonesville, with burial in the church cemetery. Clyde will be greatly missed by all who worked with him and knew him.

CLYDE NORWOOD SHIFFLETT
The Daily Progress, Charlottesville, VA, Thu, Nov. 3, 2011
Clyde N. "Butch" Shiflett, 68, of Schuyler, died on Tuesday evening, November 1, 2011, at his residence. He was born on March 19, 1943, in Waycross, Georgia, the son of the late Clyde Norwood Shiflett and Christine (Gardner) Shiflett. He was married to Margaret (Rosson) Shiflett, whom he leaves behind. Mr. Shiflett was formerly employed in the Meat Department of the IGA Grocery Store in Fork Union. He enjoyed fishing and reading and was a devoted husband, father, and grandfather. He was a veteran, having served his country in the United States Army. In addition to his parents, he was preceded in death by an infant son, Byran Shiflett. Survivors include his wife, Margaret Shiflett of Schuyler; four children, Douglas Shiflett of Crozet, Tammy Mays of North Garden, Kevin Shiflett of Schuyler, and Kim Lawson and husband, Johnny, of Esmont; a brother, William Shiflett of Crozet; two sisters, Myra Lawson and husband, Milton, of Earlysville and Mora Lee Burchette of Dyke; seven grandchildren, Bruce and Cherish Mays, Clay, Caley, Kinsley, and Karrington (his "Angel Baby") Lawson, and Noah Shiflett; a special friend who was like a son, Brion Stoner and wife, Heidi, and their daughter, Noel, of Fluvanna; a special friend and neighbor, Bobby Martin of Schuyler; and several nieces, nephews, and extended family. The family will receive friends from 6 until 8 p.m. Friday, November 4, 2011, at Thacker Brothers Funeral Home in Scottsville. A graveside funeral service with military honors will be conducted 2 p.m. Saturday, November 5, 2011, at the Alberene Cemetery in Alberene with Pastor Ronnie Shifflett officiating. The family would like to give a special heartfelt thank you to the staff of Hospice of the Piedmont, especially to Becky, Kim, and Terry. The family requests that in lieu of flowers, memorial contributions may be made to the Hospice of the Piedmont, 675 Peter Jefferson Parkway, Suite 300, Charlottesville, Virginia 22911. An online guestbook and obituary is available by visiting www.thackerbrothers.com.

MRS. CLYDE R. SHIFLET
The Spartansburg Herald, SC November 21, 1964
GREER - Mrs. Frances Harris Shiflet, 46, wife of Clyde R. Shiflet, 4016 E. Fairview Ave., died 10 a.m. Friday after brief illness. Daughter of Mrs. Bessie Adams Harris. Member Southside Baptist Church; was retired employee Maxon Shirt Co., Greeville. Also surviving, son, Tommy, of the home; brother, Roscoe, Royston, Ga.; Randolph, Lithonia, Ga.; Charles of Milledgville, Ga. Services 3 p.m. Sunday Southside Baptist Church, the Revs. Glenn Felmet, M. H. Conway, Burial Wood Memorial Park. Pallbearers: Bill Lankford, Edwin, McCimon, Norman Kennemore, Sam Moon, John Marshall Rollins, James Brady, William Bledsoe, Ralph Odom. Holtzclaw Funeral Home.

CLYDE RUFUS SHIFLET
The Spartansburg Herald, SC July, 17, 1998
WELLFORD - Clyde Rufus Shiflet, 90, of 769 Main St. died July 15, 1998, in Mary Black Memorial Hospital. A native of Georgia, he was a son of the late Edward and Maggie Bowers Shiflet. He was a member of Florence Memorial Presbyterian Church and a former textile employee. He was an Army veteran of World War II. He was first married to the late Francis Harris Shiflet. Survivors include his wife, Selma Hopper Shiflet; a son, Thomas Shiflet of Wellford; a step-son, Leon Collins of Greenville; a stepdaughter, Joanne Daniels of Greer; two sisters, Cleo Corn and Beatrice Bond of Royston, Ga.; 12 grandchildren; and 11 great-grandchildren. The family will receive friends from 7 to 8:30 p.m. tonight at Wood Mortuary. Services will be held at 11 a.m. Saturday in the mortuary chapel, conducted by Dr. Bill Quarles and Malcolm Hendricks. Burial will be in Wood Memorial Park. The family is at the home. Memorials may be made to Florence Memorial Presbyterian Church, Wellford, 29385

CLYDE SHERMAN SHIFFLETT
The Daily Progress, Charlottesville, VA Mar. 28 1989
Clyde Sherman Shifflett, 80, of Route 1, Madison, died Monday, March 27, 1989, at his home. He was born Aug. 8, 1908, in Madison County, son of the late William Shifflett and Mary McDaniel Shifflett. He is survived by two brothers, Johnny Shifflett and Homer Shifflett, both of Hood; a sister, Nina Knighting of Criglersville, and several nieces and nephews. Mr. Shifflett was retired from Madison Flooring Co. A graveside service will be conducted 2 P.M. Wednesday, March 29, at the Rose Park Cemetery at Wolftown.   The Rev. Arthur Elmore will officiate.   The family requests memorial contributions be given to the Madison Rescue Squad P.O. Box 23, Madison, Va. 22727.   The family will receive friends from 7 to 8 this evening at the Ryan Funeral Home, Quinque

CLYDE W. SHIFFLETT
The Daily Progress, Charlottesville, VA June 3, 1982
Clyde W. Shifflett, age 69, of Mineral died Tuesday in Doctors Hospital. He is survived by one daughter, Doris S. West of Richmond; one granddaughter, Sharon; one grandson, Doug; two brothers, Claude Shiflett of Spotsylvania and Roy E. Shiflett of Baltimore, Md.; one sister, Helen Gammon of Richmond; one stepbrother, Elvin Morris and two stepsisters, Virginia Frate and Arlene Woodward. Funeral services Saturday 2 P.M. at Woodward Funeral Home Chapel, Louisa. Interment at Hillcrest Cemetery. Family will receive friends this evening and Friday night from 7 to 9 P.M. at the funeral home.

CLYDE ZIRKLE SHIFFLETT
The Daily News Record, Harrisonburg, VA, Thu, Jun. 6, 1985
LINVILLE — A graveside service for Clyde Zirkle "Zirk" Shifflett, 85, of Linville will be conducted 2 p.m. Sunday in Linville United Church of Christ cemetery by the Rev. Charles L. Leatherman. Mr. Shifflett died Thursday at Virginia Mennonite Home, where he had lived 11 months. He was a retired farmer and had worked for Heatwole Turkey Farms 35 years. He was born at Linville April 13, 1900, and was a son of the late Luther and Elizabeth Monger Shifflett. On June 1, 1922, he married the former Susie Sheehan, who died Aug. 21, 1962. Surviving are a son, Charles Shifflett of Linville; three daughters, Ruby Shifflett and Frances Roadcap, both of Harrisonburg, and Catherine Dovel of Fredericksburg; a brother, James Shifflett of Harrisonburg; a sister, Bessie Scott of Harrisonburg; nine grandchildren; eight great-grandchildren; and a great-great-grandchild. The family will receive friends 7-8 p.m. today at the Kyger & Trobaugh Funeral Home in Harrisonburg.

CODY LEE SHIFFLETT
The Daily News Record, Harrisonburg, VA, Wed, Jun. 22, 1994
The funeral for Cody Lee Shifflett, 16-month-old son of Donnie Lee Shifflett Jr. and Joyce Hensley Shifflett of Elkton, will be held at 11. a.m. Thursday at the Elkton chapel of the Kyger & Trobaugh Funeral Home. The Revs. Kinzy Reed and Anthony Lawson will conduct the service. Burial will be at the Elk Run Cemetery in Elkton. He died Jun. 20, 1994, at his home and was born Jan. 23, 1993, in Harrisonburg. He attended the Elkton Pentecostal Church. In addition to his parents, he is survived by grandparents, Sherwood and Frances Hensley and Sandra and Donnie Shifflett, all of Elkton, and great-grandparents, Gladys and Melvin Shifflett of Elk- ton and Eunice Breeden and Minnie Shifflett, both of Elkton. The family will receive friends 7-8 p.m. today at the funeral home. His parents will be staying with Mr. and Mrs. Sherwood Hensley until after the funeral. Memorial contributions may be made to the Elkton Emergency Squad, 210 Blue and Gold Drive, Elkton, Va. 22827.

CONLEY L. SHIFLET
The Kokomo Tribune, Kokomo, IN, Nov. 11, 2003
Conley L. Shiflet, 66, Kokomo, died 5:56 p.m. Sunday, nov.9 2003 at Howard Regional Health System, South Campus. Born Sept. 1, 1937, in Claiborne, Tenn., he was the son of Elbert Carl and Lily (Williams) Shiflet. On Jan. 21, 1956, in Kokomo, he married Nelda Stevens, who preceded him in Death. He later married Brenda Hill in Kokomo on Jan. 21, 1967, and she survives. He attended schools in Powel Valley and Arthur, Tenn., and worked for Jones Lumber Company in Harigate, Tenn. He came to Kokomo in 1954 and worked for reed metal craft and union construction. He became a truck driver and drove for Brada Miller Freight Line, Tucker Freight Line, and Kaplan Trucking of Cleveland, Ohio. He had also worked for isi. He retired in December 1999. He was a member of the teamsters union. On sept.17, 1962, a church of God mountain assembly was established in Kokomo and Conley took the right hand of fellowship and became a charter member of Bethel Tabernacle Church of God, where he remained active until his death. He served as a Sunday school superintendent bus driver, trustee and delegate to the annual conference. He was best known as a door greeter. Surviving with his wife, Brenda Shiflet, are two daughters and sons-in-law, Diana and Dan O'Brien, Arkansas, and Melissa and Boyd Kunkle, Kokomo; two sons and a daughter-in-law, Glenn and Tasha Shiflet, Indianapolis, and Jeffery Shiflet, Kokomo; five grandchildren, Pamela and husband Greg Siler, Arkansas, Caitlyn Kunkle, Payton Kunkle and Madelyn Kunkle, all of Kokomo, and Nickolas Bright, Arkansas; one great-granddaughter, Karsyn Siler; four brothers and sisters-in-law, Bobby and Bobbie Ann Shiflet, Jimmy and Pat Shiflet, Wayne and Nell Shiflet, and Bert and Elsie Shiflet, all of Kokomo; two sisters and brothers-in-law, Beatrice and James Moore, Middlesboro,, Ky., and Lisa and Mike Holmes, Knoxville, Tenn., and a host of nieces and nephews. Services are 1 p.m. Thursday at Bethel Tabernacle Church Of God Mountain Assembly, 661 w. country road 400 South Kokomo, with the Rev. David Cornelius officiating. Burial will be in Sunset Memory Garden Cemetery. Friends may call 4 to 8 p.m. today at Ellers Mortuary Webster Street Chapel 3400 S. Webster St. and one hour before the services at the church on Thursday. Memorials may be made to Bethel Tabernacle Church or the A. L. S foundation.

The Akron Beacon Journal, OH, May 10, 1994
Conley Paul Shiflett, 60, of Niles, passed away May 8, 1994 at the Cleveland Clinic after a courageous and gallant battle against pulmonary fibrosis. He was born in Mill Creek, W. Va., the son of Ray and Mary Shiflett of Ravenna. After completing his military service obligation with the U.S. Army, he began a 41-year career with Packard Electric. Conley was an active and avid outdoorsman and recently completed trips to Colorado and Pennsylvania with friends. Conley will be greatly missed by his spouse and loving companion, Jeanie Blastic of Niles; son and daughter-in-law, Mike and Ann Shiflett of Annapolis, Md.; daughter and son-in-law, Mary and Rodney Dingwell; daughter and son-in-law, Carol and Mark Evans; and son, John, all of Dallas, Texas. Also surviving him are his sisters, Sher Shiflett of Cuyahoga Falls and Marie Shiflett of Akron; as well as brother, Junior Shiflett of Ravenna; brother and sister-in-law, Arnold and Jeannie Shiflett of Cuyahoga Falls; and brother and sister-in-law, Titus and Delores Shiflett of Ravenna. Another sister, Jewel, preceded him in death. His best friend, John Chekan of Warren, several grandchildren, nieces, nephews, cousins and numerous friends also will miss him. Calling hours will be Tuesday, May 10 from 7 to 9 p.m. at Sinchak Funeral Home, 727 East Market St., Warren, Ohio 44483. The funeral procession to form at Sinchak Funeral Home at 11 a.m. Wednesday, May 11. Interment will be at Pineview Memorial Park, Warren. See Father Ray's Obit See Mother Mary's Obit See Brother Arnold's Obit

CONNIE ELIZABETH [Shifflett] STRICKLER
The Daily News Record, Harrisonburg, VA, Wed, Dec. 9, 2009
Connie Elizabeth Strickler, 70, died Monday, Dec. 7, 2009, at Harrisonburg Health and Rehab Center. Mrs. Strickler was born on Aug. 17, 1939, in Baltimore, Md., and was the daughter of the late Ernest and Ruth Lloyd Shifflett. She was a homemaker, who loved her family and church very much. She volunteered at Rockingham Memorial Hospital as long as her heath allowed. She enjoyed camping, fishing, and gardening. She was a member of the Vision of Hope United Methodist Church. On Oct. 2, 2004, she married John Strickler, who survives. She was preceded in death by her first husband, Beverly "Buddy" Shoemaker, who died on June 26, 1995. She was also preceded in death by a son, Michael Lloyd Shoemaker. Also surviving are three children, Pastor E. B. Shoemaker and wife, Cindy, of Roanoke, Diana S. Flick and husband, Jimmy, of Linville, and Bill Shoemaker and wife, Deanna, of Harrisonburg; four stepchildren; one sister-in-law, Juanita Hanger of Harrisonburg; six grandchildren, five great-grandchildren and nine stepgrandchildren. The Rev. David Burch will conduct a funeral service on Friday, Dec. 11, 2009, at 11 a.m. at the Vision of Hope United Methodist Church. Burial will follow at the church cemetery. The family will receive friends Thursday from 6 until 8 p.m. at the McMullen Funeral Home in Harrisonburg. Memorial contributions may be made to the Vision of Hope United Methodist Church, Building Fund, 1723 Port Republic Road, Harrisonburg, VA 22801. Online condolences may be made to the family at www.mcmullenfh.com. McMullen Funeral Home is in charge of arrangements.

CONNIE MAE SHIFFLETT
The Daily News Record, Harrisonburg, VA, Fri, Mar. 3, 2006
Connie Mae Shifflett, 62, of Elkton, went to be with the Lord, Thursday, March 2, 2006. Ms. Shifflett was born December 6, 1943 in Rockingham County and was the daughter of W. Kemper Shifflett, Rocky Bar, and the late Lottie Gooden Shifflett, and is also preceded in death by her devoted cat, Garfield. She was a lifelong resident of the area, a homemaker and a member of the Mt. Vernon Mennonite Church for 38 years. Besides her father she is survived by her Step-mother, Ennis C. Shifflett, Rocky Bar, nephews; Tony Eppard and his wife Janice, Larry Eppard and wife Ruth; niece; Crystal Shifflett, great-nephew; Joseph Eppard, four great-nieces; Melissa Shipe and husband Trevor, Samantha Eppard, Sarah Eppard, Beth Eppard, great-great-niece and nephew; Naomi Cave and Mason St. Clair. Funeral service will be held on Saturday, March 4, 2006 at 1:00 in the Mt. Vernon Mennonite Church near Port Republic with Rev. Al Huyard officiating. Burial will follow in the Mt. Olivet Cemetery in McGaheysville. Friends may call or visit at the home of Tony and Janice Eppard in Rocky Bar, at anytime. Memorial contributions may be made to Harrisonburg/Rockingham SPCA, 2238 Old Furnace Road, Harrisonburg, Va. 22802. Arrangements by Kyger Funeral Home in Elkton.

CONNIE RENEE SHIFLET CLONCE
The Claiborne Progress, Claiborne, TN, Apr. 30 to May 1, 2014
Connie Renee Clonce, age 60 of New Tazewell, passed away March 5, 2014. She was a member of Poplar Grove Baptist Church. She is preceded in death by her husband, Tommy Clonce; brothers, Lonnie Yoakum and Raymond Shiflet and parents, Thurlis and Nellie Yoakum Shiflet. Survivors include sisters, Linda Irvin (& Paul) of Speedwell and Pamela Sue Irvin (& Andy Lakins) of New Tazewell. Sister-in-law, Amanda Shiflet of Elwood, Ind. Special nephew and nieces: Rufus Irvin II, Natasha Childress and Ashley Clonce and a host of other nieces, nephews, family and friends. Funeral services were 2 p.m. Saturday at Reece Funeral Home & Valley Chapel with Rev. Mac Daniels officiating. Music by Lisa Daniels. Visitation Friday from 5-8 p.m. Graveside Service Saturday in the Shiflet Private Family Cemetery with family and friends serving as pallbearers. Reece Funeral Home 869-3651 or www.reecefh.com to send condolences and view memorial slideshow. Note: Born 20 Jul 1953

CONSTANCE J. SHIFFLETT COCHRAN
The Duda-Ruck Funeral Home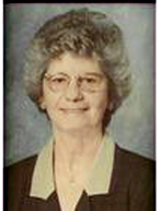 On February 13, 2016, Constance J. Cochran (nee Shifflett), beloved wife of the late Daniel J. Cochran, Sr.; devoted mother of Deborah A. Stanford and her husband Glenn, Daniel J. Cochran, Jr. and his wife Lilia and Stacey L. Yuhase and her husband Thomas; loving grandmother of Melodie, Scott, Justin, Brandon, Bryan, Anna, Bryanna and Isabella. A funeral service will be held at the family owned Duda-Ruck Funeral Home of Dundalk, Inc., 7922 Wise Ave. on Thursday at 10 AM. Entombment Oak Lawn Cemetery. Friends may call on Wednesday from 3-5 and 7-9 PM. Duda-Ruck Funeral Home of Dundalk, Inc.

CONSTANCE JEAN SHIFFLETT
The Herald-Mail, Hagerstown, MD, Jan. 10, 2013
Constance Jean (Connie) Shifflett, age 70, passed from life Monday, Jan. 7, 2013, at Golden Living Center, Hagerstown, surrounded by her family. Previously residing in Keedysville, Connie was lovingly cared for by staff at the nursing home for more than eight years. Born in Keedysville on Sept. 9, 1942, Connie was the daughter of the late Arthur Glennwood (Glenn) and Pauline G. Giffin Norris. She was a member of St. Peter's Lutheran Church, Keedysville. She was a 1960 graduate of Boonsboro High School. Connie had worked for a brief time at Doubleday Printing in Smithsburg, and she was an Avon sales representative for several years. She was an avid bowler for many years. In addition to her parents, Connie was preceded in death by an infant sister, Patricia Ann Norris; and by her husband, Franklin J. Shifflett, who died in November 1997. Connie is survived by four children, Michael T. Swiger and his wife, Teresa; Laura A. Marshall and her fiance, Ricky Rohrer; Edward G. Swiger and his wife, Pam; and Sandra J. Jacobs and her husband, Michael. She is also survived by a sister, Glenda E. Norris; eight grandchildren, Christopher and Kevin Swiger, Kourtney, Craig, and Kaitlyn Marshall, Daniel Swiger, and Michael and Jennifer Jacobs; one stepson, Joel Shifflett; and two stepdaughters, Kim Wallace and Cheryl Shifflett. A memorial service will be held at St. Peter's Lutheran Church, 53 N. Main St., Keedysville, on Sunday, Jan. 20, 2013 at 2:30 p.m., with the Rev. Eric Moser officiating. Burial will be at a later date, in Fairview Cemetery, Keedysville. It is suggested by the family that in lieu of floral tributes, a memorial contribution be made to Golden Living Center's Benevolent Fund, 750 Dual Highway, Hagerstown, MD 21740; or to Hospice of Washington County, 747 Northern Ave., Hagerstown, MD 21742. Arrangements were made by J.L. Davis Funeral Home. Smithsburg.

CONRAD SHIFFLETT
The Daily Progress, Charlottesville, VA Tuesday, Sep. 16, 1975
Conrad Shifflett, 59, of Geer died Monday, Sept. 15 1975 at his home. He was born in Greene County and was the son of the late Dock Hunter Shifflett and Ida Bell Collier Shifflett. He was a self-employed mechanic in Greene County, veteran of World War II, and member of Evergreen Church of the Brethren. He is survived by his wife Elsie M. Shifflett of Geer; four daughters, Mrs. Carolyn J. Mobley of Williamston, N. C., Mrs. Marjorie Shifflett of Wolftown, Mrs. Shirley M. Butler, and Mrs. Sharon E. Morris of Ruckersville; three sons, Ray C., Ronald K., and Robert T. Shifflett of Geer; one sister, Mrs. Claris S. Johnson of Stanardsville; 8 grandchildren. Services 2 p.m. Thursday at Evergreen Church of the Brethren, with interment in church cemetery. Ryan Funeral Home in Quinque is in charge of arrangements.
See Son Ray's Obit

CONSIL TEE SHIFFLETT
The Daily Progress, Charlottesville, VA, Thu, Oct. 25, 2007
Consil Tee Shifflett, 82, of Orange died Tuesday, October 23, 2007, at the Culpeper Health Care Center. Born May 26, 1925, in Albemarle County, she was the daughter of the late Cleveland Raines and Virginia Collier Raines. She was the wife of the late Fred Shifflett. Mrs. Shifflett is survived by one daughter, Lorraine Raynor of Orange; one son, James A. Shifflett and his wife, Shirley, of Orange; one sister, Alice Shifflett of Stanardsville; four grandchildren, Jeff Raynor, James L. Shifflett, Pamela F. Hayes, Tina M. Carter; three stepgrandchildren, Michael Snow, David Snow, Lewis Shifflett; 16 great-grandchildren; and a host of other relatives and friends. She was also preceded in death by a son, Charles Shifflett; five brothers, Kenny Raines, Herman Raines, Doffle Raines, Bucky Raines, Fletcher Raines; two sisters, Reva Shifflett and Vella Moubray. Funeral services will be held 2 p.m. Friday, October 26, 2007, at the Preddy Funeral Home Chapel in Orange with interment to follow in Ruckersville Community Cemetery. The family will receive friends from 6 until 8 p.m. Thursday, October 25, 2007, at the funeral home.
See Son Charles's obit

CORA ANN SHIFFLETT CASH
ELKTON, June 27 -- Mrs. Cora Ann Cash, 78, a well known resident of this community died this morning at 2:15 at the home of her daughter, Mrs. Harry Stanley, of Elkton.   She was a daughter of the late Mr. and Mrs. Samuel Shifflett. Surviving is one daughter, Mrs. Harry Stanley, of Elkton and one son, Herbert Shifflett of Charlottesville. She also leaves two sisters, Mrs. Blanche Stanley of Elkton and Mrs. Nellie Shifflett of Dyke, Va. one brother Lawrence Shifflett of Dyke, also survives. She also leaves five step-daughters and a step-son. Fifteen grandchildren and a number of great grandchildren also survive. She also leaves a number of nieces and nephews. Funeral services will be conducted Friday afternoon at two o'clock from the Elkton Pentecostal Church. The Rev. Ennis Dean and the Rev. Ralph Hensley will have charge of the services. Burial will be in Elk Run Cemetery. The body will be removed from the Brill funeral home to the church at one o'clock Friday to lie in state until the hour of the services. Relatives are asked to meet at the home of her daughter, Mrs. Harry Stanley, of Elkton, Friday afternoon at 1:30. Pallbearers and friends are asked to meet at the church Friday afternoon at 1:45.

CORA CORDELLIA COMER SHIFFLETT
Mrs. Cora Cordellia Shifflett, wife of Whitfield Shifflett, died recently at the Rockingham Memorial Hospital. She was 51 years of age.   Mrs. Shifflett was born at Island Ford, February 3, 1876. She had been a member of the St. Stephens, Episcopal Church for the past 30 years.   She is survived by her husband Whitfield F. Shifflett, two daughters, Mrs. Hattie L. Roach, of Mt. Airy, Md., and Mrs. Virginia V. Shaw, of Baltimore; four sons, W. R. Shifflett, of Baltimore; L. W. Shifflett of Ellicott City, Md., E. L. Shifflett of Island Ford, and W. S. Shifflett, of Island Ford; and two brothers C. C. Comer, of Buena Vista and W. R. Comer, of Shenandoah.
Obituary found in the book "History of Three Episcopal Churches in the Foothills of the Blue Ridge Mountains" Compiled in 1995 by: Madeline Huffman Hilbert & Rosalie Kite Leake

CORA FRANCIS SHIFFLETT WOOD
The Daily Progress, Charlottesville, VA, Wed, Mar. 4, 2009
Cora Francis Shifflett Wood, 92, of Shipman, died Wednesday, February 25, 2009, at Fairmont Crossing Nursing Home in Amherst. Born September 19, 1916, in Madison County, a daughter of the late Hurbert Lee Shifflett and Luvinnie Kirtley Shifflett. Besides her parents, she was preceded in death by her husband, Harrison "Spogan" Wood; a son, Harrison Wood; and her eight siblings. She is survived by her son, Billy L. Wood Sr. and his wife, Ruby, of Shipman; grandchildren, Billy L. "Pete" Wood Jr. and his wife, Nikki, Frances V. Wood, Dallas Wood Sr. and his wife, Lynnette, and Gloria Tolbert and her husband, Jason, all of Shipman; great-grandchildren, Billy L. "Bud" Wood III, and his fianc?, Amber Stevens, Dallas "D.J" Wood Jr., Christopher "Nick" Wood, Cody Tolbert, Elizabeth Wood and Jacob "Jake" Tolbert, all of Shipman; as well as many nieces, nephews and their families. A memorial service will be held 1 p.m. Saturday, March 7, 2009, at Ridgecrest Baptist Church in Lovingston with Pastor David Christian and Doctor Reverend Mike Fitzgerald officiating. In lieu of flowers, the family suggests that memorials take the form of contributions to Ridgecrest Baptist Church, 14654 Thomas Nelson Highway, Lovingston Virginia 22949. Arrangements by Wells/ Sheffield Funeral Chapel of Lovingston 434-263-4097.

CORA LAMB SHIFFLETT
The Daily Progress, Charlottesville, VA Aug. 19, 1972
Mrs. Cora Lamb Shifflett, 78, died Thursday at her home in Stanardsville. She was born August 5, 1894 in Greene County, the daughter of Houston and Lady Lamb and the wife of the late Herndon Shifflett. Mrs. Shifflett is survived by three brothers, Dick Lamb of Stanardsville, Frank Lamb of Arlington and Preston Lamb of Madison; two sisters, Mrs. Pearl Taylor and Miss Daley Lamb of Stanardsville; and two grandchildren. The funeral will be at 2 P.M. Sunday at the Shiloh Church of the Brethren. Burial will be at the Shiloh Cemetery, Middle River.   Ryan Estes Funeral Home, Stanardsville, is handling the arrangements.

CORA L. SHIFLET
The Hamilton Daily News Journal, Hamilton, OH, Mon, Oct. 14, 1968
Mrs. Shiflet Rites Tuesday
Funeral services for Mrs. Cora L. Shiflet, 87, who died Saturday at 8:10 a. m. in Helton's Nursing Home, 819 Buckeye St., will be held Tuesday at 10 a.m. in the Colligan Funeral Home, 437 S. Third St., with the Rev. Richard Carson, assistant pastor of the United Methodist Church, officiating. Burial will be in Rose Hill Memorial Park. Friends may call at the funeral home Monday from 6 until 8 p. m. She was born in Hamilton, Dec. 14, 1880, a daughter of John and Anna E. Mefford Conover. She was educated in the schools of Neville, Ohio. Oct. 2, 1901, she was married to martin A. Shiflet in the United Methodist Church of Neville. Shortly after their marriage, the couple moved to Hamilton. Mr. Shiflet was a conductor on the B & O Railroad. She devoted her entire life to her home and family. She enjoyed her flower garden and was a member of the Auxiliary of the Independent Order of Foresters. A member of the First United Methodist church since coming to Hamilton, Mrs. Shiflet was active in the affairs of the church while her health permitted. She also was a member of the WSCS of the church. She enjoyed children and following her husband's death she was employed by the Fairfield School System in the cafeteria department 1944 until 1957. She leaves a son, Martin Shiflet, Hamilton; three daughters, Mrs. Earl (Helen) Donges, Inglewood Calif., Mrs. Anna Elizabeth Debolt and Mrs. LeRoy (Francis) Donges, Hamilton; 12 grandchildren; 23 great-grandchildren; three brothers, a twin Nathaniel Conover, Arthur Conover and Andrew Conover, all of Cincinnati; a sister, Mrs. Ruth Bechler, Cincinnati; nieces; nephew; other relatives and many friends. She was preceded in death by her husband, four brothers, Ike, William, George and Charles Conover; five sisters, Mrs. Alice Murphy, Mrs. Jessie Carter, Mrs. Jane Hunt, Mrs. Rose Horst and Mrs. Julie C. Watson.

CORA LEE SHIFFLETT
The Daily Progress, Charlottesville, VA Nov. 21, 1983
Cora Lee Shifflett, 86, of Dyke died Saturday in Silver Springs, Md. She was born in Greene County, daughter of the late Houston and Florence Morris. Her husband was the late James Edgar Shifflett. She is survived by three daughters, Lillie Young of Baltimore, Helen Bracken of Silver Springs and Retha Herring of Crozet; two sons, David Shifflett of Baltimore, Md. and Wilford Shifflett of Dyke; two sisters, Annie Crawford and Julie Shifflett both of Elkton; one brother, Herman Morris of Charlottesville; 16 grandchildren; 26 great grandchildren and three great-great-grandchildren. Funeral services will be held at 2:30 P.M. Tuesday at Evergreen Church of the Brethren with interment in the church cemetery, the Rev. Daniels Hercel and the late Rev. C. C. Kurtz will officiate. The family will receive friends from 7 to 8:30 this evening at the Ryan Funeral Home in Quinque. Note: interment is actually in Christian Church Cemetery

CORA LEE SHIFFLETT
The Daily Progress, Charlottesville, VA July 30, 1988
Cora Lee Shiflett, 91, of Earlysville, died Friday, July 29, 1988 in a Charlottesville nursing home.   She was born Dec. 9, 1896 in Greene County, daughter of the late Andrew and Elizabeth Shifflett. Her husband was the late George Edward Shifflett.   She is survived by four sons, James Albert Shifflett and William Edward Shiflett, both of Charlottesville, Keanaf Lee Shifflett of Earlysville and Jackson D. Shifflett of Glasgow; one daughter, Hattie Chaplin of Harve de Grace, Md.; 14 grandchildren and 13 great-grandchildren. She retired after 15 years from housekeeping at Blue Ridge School. Funeral services will be held 2 P.M. Sunday at the First Bible Baptist Church with interment in the Chestnut Grove Cemetery. The Reverends Jim Woods and Elbert Conley will officiate. The family will receive friends from 7 to 9 this evening at the Ryan Funeral Home, Quinque.

CORA LEE FRAZIER SHIFFLETT
The Daily Progress, Charlottesville, VA Mon. Oct 20, 1997
Cora Lee Shifflett, 85, of Crozet died Sunday, Oct 19, 1997 at her residence. Born in Greene County on Oct 15, 1912, she was the daughter of the late Cleveland and Sarah Jane Garrison Frazier. Survivors include five daughters Joyce Wood and her husband Roy, of Crozet, Dorothy McAllister, and her husband Billy of Whitehall, Juanita Garrison, and her husband Henry of Mt. Fair, Bonnie Gibson, and her husband, Wesley of Dillwyn, and Connie Gibson and her husband Cecil of Charlottesville; four sons, William Shifflett, and his wife Betty of Mt. Sidney, David Shifflett and his wife Wanda, of Crozet, Vernon Shifflett and his wife, Eva, of Free Union and Earl Shifflett, and his wife, Barbara, of Crozet; two adopted children, Jessie McGann of Nellysford and Mora Paje of California; 42 grandchildren; 39 great-grandchildren; a sister, Barbara Cook, and her husband, Bernard, of Lake Monticello; a special brother-in-law, John Batten of White Hall; two special friends, Anna Ryan and Thelma Morris; and many other special friends and relatives. In addition to her parents, she was preceded in death by her husband Lloyd Kemper Shifflett; her sons Roger Lee and Daniel Kemper Shifflett; her sisters, Hattie "Seedle" Batten, Mora Herring and Elizabeth "Lizzie" Maupin; three brothers Robert "Mush" Frazier, Jessie "Ninkle" Frazier, Claude "Goodie" Frazier; and two grandchildren, Linda Lee Hunt and Randall Neal Shifflett. Funeral services will be conducted at 2 p. m. Wednesday at Prize Hill Church with the Rev. John Brenneke officiating. Interment will follow at Prize Hill Cemetery. The family will receive friends from 7 to 8 p. m. Tuesday at the Teague Funeral Home. Special thanks to Dr. Campbell, Dr,. Morris, Dr. Woodward, and Robert Oxygen. It is suggested that memorial contributions be made to Western Albemarle Rescue Squad or Hospice of the Piedmont. Teague Funeral Service is in charge of arrangements.

CORA MARGARET SHIFLETT
The Daily Progress, Charlottesville, VA Jul. 24, 1982
Cora Margaret Shiflett, 52, of Earlysville, died Friday in a Charlottesville hospital. She was born in Greene County, the daughter of the late William S. and Mittie Morris Shiflett. She was married to the late Kenneth Shiflett. She is survived by four sisters, Lena Monger of Barboursville; Alma Morris and Velma Lawson, both of Charlottesville, and Sarah (Kitty) Morris of Stanardsville; a brother, Amos Shiflett of Earlysville, and a number of nieces and nephews. The funeral will be at 4 P.M. Sunday at Evergreen Church of the Brethren at Dyke, with interment in the church cemetery, the Rev. C. C. Kurtz officiating. The family will be at the Ryan Funeral Home at Quinque from 7 to 8:30 tonight.

CORA R. SHIFFLETT
The Rocky Mountain News, CO, Oct. 28, 1997
CORA R. SHIFFLETT, 72, of Boulder died Oct. 24. Mrs. Shifflett was born in Wathena, Kan., on June 20, 1925. She married David F. Shifflett, 1946. She worked for the Department of Rehabilitation and the highway department. Survivors include her husband; daughters Sharon Schwartzkopf of Boulder, Charlotte Nichols of Alamosa; brother Marion R. Peterson of Missouri; sister Mary Vavra of Iowa; four grandchildren.

CORA SHIFFLETT DONIVAN
The Daily News Record, Harrisonburg, VA, Wed, Aug. 3, 1977
MARTINSBURG, W. Va. - The funeral for Cora Shifflett Donivan, 70, of Martinsburg, W. Va. will be conducted 1:30 p.m. today at Four Mile Woods Pentecostal Church near Martinsburg by the Rev. Raymond Jones. Burial will be in Falling Waters, W. Va. Mrs. Donivan died Sunday at King's Daughters' Hospital in Martinsburg. She had been ill several years. She was born March 13, 1907 in Elkton and was a daughter of the late Tiny Henrietta Shifflett. She moved to Martinsburg in 1928. In 1924, she married Willie Donivan of Elkton, who survives. Also surviving are a son, William Millard Donivan of Martinsburg; five daughters, including Dess Cloud, Ann Eavey, Jeannie Seeders and Doris Steel, all of Martinsburg; 14 grandchildren; three great-grandchildren, and a sister, Hattie Shifflett of Elkton.

CORA VIRGINIA SHIFFLETT DEAN
The Daily News Record, Harrisonburg, VA, Mon, Jun. 1, 1998
The funeral for Cora Virginia Shifflett Dean, 91, Elkton, will be held at 11 a.m. Tuesday at the Kyger & Trobaugh Funeral Home in Elkton. The Rev. Johnny Hensley will conduct the service. Burial will be at Mount Olivet Cemetery in McGaheysville. Mrs. Dean died Friday, May 29, 1998, at Rockingham Memorial Hospital in Harrisonburg. She was born Nov. 19, 1906, in Penn Laird and was the daughter of the late George and Alice Royer Shifflett. On Jan. 30. 1962, she married Henzel Dean, who died Nov. 30, 1997. She is survived by a sister-in-law, Mary Lam, Elkton, with whom she lived. The family will receive friends from 74 this evening at the funeral home. Friends may also call at the home of Mary Lam at any time.

CORDELIA PERDUE
The Robertson County Times, Springfield, TN, Wed, Sep. 7, 2005
Cordelia Perdue, 90, of Franklin, Ky., died Friday, Sept. 2, 2005, at North Crest Medical Center in Springfield. Funeral services were conducted Sunday, Sept. 4 at 2 p.m. at the Crafton Funeral Home in Franklin, Ky., with Rev. Curry Davis officiating. Interment followed in Greenlawn Cemetery. Mrs. Perdue was born Aug. 28, 1915, in Logan County, Ky., to the late Fountain Walter and Mary Olevia Chapman Shifflett. She was a homemaker and a member of Round Pond Presbyterian Church. Mrs. Perdue was a member of the Eastern Star. She is preceded in death by her husband, Minus Smith Perdue, her daughter, Nadine Cline, and brothers, Cyrus Fountain, Burr and Alvin Shifflett. Survivors include a daughter and son-in-law, Polly and Robert Bell Moulton of Springfield; a son-in-law, Bill Cline of Nashville; a brother, George Shifflett of Russellville, Ky.,; grandchildren, Michael Cline, Susan M. Hall, and Sara Moulton; great-grandchildren, Michelle Grooms, Robby and Matthew Cline, Matt and Sam Hall; great-great-grandchildren, Aaron and Katie Grooms. The family requests memorial contributions be made to the Alzheimer?s Association or to the charity of your choice. Robertson County Funeral Home, Springfield was in charge of arrangements.

CORDELL J. SHIFFLETT
The Globe Gazette, Mason City, IA from Oct. 5 - 6, 2011
LAKE MILLS - Cordell J. Shifflett, 46, of Lake Mills died Tuesday, Oct. 4, 2011, at the Lake Mills Care Center in Lake Mills. Funeral services will be held at 1:30 p.m. Saturday, Oct. 8, at Salem Lutheran Church in Lake Mills with Pastor David E. Jordon officiating. Burial will take place in Salem Memorial Cemetery, rural Lake Mills. Visitation will be on Friday, Oct. 7, from 5-7 p.m. at Mittelstadt Funeral Home, 902 E. Main St. in Lake Mills, and will continue one hour prior to services at the church on Saturday. Contact the family with online condolences atwww.mittelstadtfuneralhome.com, 641-592-0221.

CORDELL JAY SHIFFLETT
(February 12, 1965 - October 4, 2011)
The Mittelstadt Funeral Home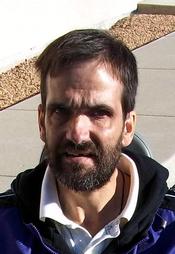 Cordell J. Shifflett, age 46, of Lake Mills, died Tuesday, October 04, 2011, at the Lake Mills Care Center in Lake Mills, Iowa. Funeral services will be held at 1:30 PM on Saturday, October 8, 2011, at Salem Lutheran Church in Lake Mills with Pastor David E. Jordon officiating. Burial will take place in Salem Memorial Cemetery, rural Lake Mills. Visitation will be on Friday, October 7, 2011, from 5:00 to 7:00 PM at Mittelstadt Funeral Home, 902 East Main Street in Lake Mills, and will continue one hour prior to services at the church on Saturday. Cordell Jay Shifflett was born on February 12, 1965, in Waseca, Minnesota to parents Margaret (Schmidt) Okland and Joyace Shifflett. He was baptized at St. Mary's Hospital in Rochester, Minnesota. Cordell attended school in Lake Mills. Following his schooling, Cordell moved to Mason City, where he lived for over 20 years. While residing in Mason City, Cordell worked at the Holiday Inn for more than nine years, and was employed at other restaurants for some time. He enjoyed going to the mall with friends in Mason City, loved most ballgames on TV (Vikings, Hawkeyes, Twins), and spent time on his computer. He always appreciated conversation with family and friends. Cordell moved back to Lake Mills in 2003. He will be missed by his parents Margaret and Lloyd Okland of Lake Mills, IA, and Joyace Shifflett of Waterville, MN; siblings, Craig (Kari) Shifflett of Lake Mills, IA, Scott (Vickie) Shifflett of Redding, CA, Brian (Kathy) Shifflett of Waseca, MN, and Heather Okland of Blue Earth, MN; and nieces and nephews, Dan Rollins, Noah Shifflett, Tyler Dahlberg, Jordan Dahlberg, McKinley Shifflett, Madison Shifflett, Jade Okland, Kylie Okland, Justin Okland, and Grace Okland. Cordell is also survived by a special friend, Patti Hrubes of Mason City, IA; and many aunts, uncles, cousins, and friends. He was preceded in death by his grandparents; three uncles; and one aunt.

CORDELLA [Morris] SHIFFLETT
The Baltimore Sun, Baltimore, MD, Fri, Aug. 27, 2010
On August 24, 2010, Cordella Shifflett devoted wife of the late Dewey Shiflet; loving mother of Marie Kotarski, Viola Mcbride, Ellen Shiflett, James Shiflett, Seibert Shiflett, Florence Johnston and Norman Shiflett; loving grandmother of 17 grandchildren, 24 great-grandchildren, 18 great-great grandchildren and great-great-great grandchild. A funeral service will be held at the Edgemere Church of God 7414 Ellen Ave., on Monday at 11 AM. Friends may call at the family owned Duda-Ruck Funeral Home of Dundalk Inc. 7922 Wise Ave., on Saturday and Sunday from 3-5 and 7-9 PM. Interment Oak Lawn Cemetery.

CORDIE CORDELL MORRIS SHIFLETT
The Daily Progress, Charlottesville, VA, Fri, Jul. 9, 2004
Cordie Cordell Morris Shiflett, 92, of Trevilians died Wednesday, July 7, 2004. She was born August 21, 1911, in Greene County and was a daughter of the late George Edward Morris and Dora Alice Marshall Morris. She was married to the late William Henry "Sonny" Shiflett. Mrs. Shiflett is survived by one daughter, Elizabeth A. Watson and husband, Delma of Gordonsville, one son, William H. Shiflett Jr. and wife, Mary of Glen Allen, one sister, Mavis Collier of Sophia, Wva, a daughter-in-law, Betty Shiflett of Trevilians, nine grandchildren, Steve Watson, Debra Vale, Teri Woodworth, Keith Watson, Sharon King, Donnie Shiflett, Sherry Solowow, Pam Talley, Van Shiflett, seventeen great-grandchildren, three great-great-grandchildren and a step-son, J.B. Bentley. She was also preceded in death by a son, Richard Eugene Shiflett, two brothers, Ollie Morris and Raleigh Morris, three sisters, Omie Collier, Lorilla Beach, Audris Shiflett and three grandchildren, Diane Shiflett, Ronnie Shiflett and Larry Watson. Funeral services will be held at 2 p.m. Saturday, July 10, 2004, at the Preddy Funeral Home Chapel in Gordonsville with interment in Hillcrest Cemetery. The Rev. Tom Williams will officiate. The family will receive friends from 7 to 8 p.m. tonight at the funeral home.

CORDIE LOUISE SHIFLET
The Chandler, Chandler, TX, Aug. 16, 1978
Final Rites Held For Mrs. Shiflet
Services for Mrs. Cordie Louise Shiflet, 79, Canton, were held at 4 p.m. Monday at Eubank Funeral Home chapel in Canton with Woodrow Cooksey officiating. Burial was in Edom Cemetery. Mrs. Shiflet died Saturday evening in a Kaufman hospital following a lengthy illness. She was a member of the Brownsboro Church of Christ and a housewife. She lived most of her like in Brownsboro. Survivors include one son, Troy L. Shiflet of Ben Wheeler; two daughters, Mrs. Grace Cooper of Kaufman and Mrs. Mary Lee Cosgrove of Dallas; two sisters, Maudie Greer of Crandall and Rosie Page of Brownsboro; 20 grandchildren and 40 great-grandchildren. Pallbearers were Jerry, Larry, and Danny Cosgrove, Bill Walker, George Cooper, John Shiflet, Jimmy Shiflet, and Johnny McKinney.

CORIENE BRYSON SHIFFLETT

The Berry Highland South Funeral Home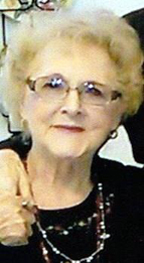 Shifflett, Coriene Bryson 89 of Covington, GA passed away Wednesday, June 8, 2016. She is preceded in death by her loving husband of over 52 years, Ed Shifflett; parents, Orville and Maude Bryson. Coriene is survived by daughters; Jackie (Ron) Corbit, Pamela (Dan) Stewart, Debbie (Joseph) Brown; sons, Dennis (Valerie) Tait, Delano Hutchinson; 12 grandchildren; 14 great grandchildren; 3 great-great grandchildren; sister, Evelyn Manning; brother, Elmer Bryson; countless nieces and nephews. Entombment took place at Berry Highland South 9010 E Simpson Road Knoxville, TN 37920 on Saturday, June 11, 2016. Condolences may be offered at www.berryhighlandsouth.com.

CORINE WHALEY SHIFLETT
Funeral services for Corine Shiflett, 104, of Cleburne, will be held at 2:00 PM on Friday, January 14, 2005 at the United Presbyterian Church, of Cleburne, with Rev. Mike Thompson officiating. Burial will be in Rose Hill Cemetery. Corine Shiflett, a homemaker, passed away on Wednesday, January 12, 2005, in Cleburne. She was born in Holdenville, Oklahoma, the daughter of Tom and Ella (Wilbanks) Whaley. She was a member of the United Presbyterian Church of Cleburne. She was preceded in death by her husband, R. M. Shiflett, Sr., one son, Rev. B.B. Shiflett and one grandson, Carl Shiflett. Mrs. Shiflett is survived by two sons, R. M. Shiflett, Jr. M.D. of Cleburne and Rev. James A. Shiflett, of Downers Grove, Illinois; seven grandchildren and thirteen great-grandchildren. Memorials may be made to the United Presbyterian Church, 1510 W. Westhill Drive, Cleburne, Texas, 76033.

CORNELIA CATHERINE SHIFLETT KIDD
The Progress Index, Petersburg, VA, Tue, Jul. 24, 1956
Mrs. Nealie Catherine Kidd, residing with her son-in-law and daughter, Sgt. And Mrs. George Barr, 406 Roslyn Ave., Colonial heights, died today at 1:30 a. m. in the Fort Lee Hospital after a period of declining health. Mrs. Kidd was a native of Augusta County and a daughter of the late Adam and Lucy Schwartz Shiflett. Surviving, in addition to her daughter, are: one brother, John L. Shiflett, of Stuarts Draft, one grandson, Daniel C. Warren of Colonial heights; and a number of nieces and nephews. The body will be shipped tomorrow from the J. T. Morriss & Son Funeral Home, to Waynesboro where funeral services will be conducted Thursday at 2 p. m. in the Etter Funeral Home. Interment will be in the Hermitage Presbyterian Church Cemetery in Augusta County.

CORNELIA NASH CAMPBELL SHIFLETT
The Click Funeral Home, 109 Walnut Street Lenoir City, TN
Obituary Archives Jun 9, 2002 Shiflett, Cornelia Nash (Jack) Campbell (Granny) age 97, passed away peacefully into Heaven in her sleep at the home she shared with her loving family, son and daughter-in-law, George and Julia Bradley Shiflett. Born in Hawkins County, November 8, 1904, the daughter of Judge George H. Campbell and Cornelia Starnes, she was a schoolteacher. She married Pelham Manning Shiflett of Harriman, an Engineer with whom she traveled the Southeast as he built first roads and then dams for the Army Corp of Engineers then T. V. A. They retired to Lenoir City after the building of Fort Loudon Dam. Jack was an active and devoted member of Trinity United Methodist Church where she belonged to The Agape and Third Thursday groups. She was previously a member of The Lenoir City Christian Women's and the The Clionian Clubs. She remained an avid member of her Monday Bridge group and continued to visit Cades Cove weekly until almost the end of her life. She was a witness to God's love and the beauty of a life of absolute Faith to all who knew her. She was preceded in death by her parents, her husband, sisters, Virginia Henry and Edith McDonald; brother, Robert Campbell. She leaves to celebrate her life in addition to her son and daughter-in-law; granddaughters and husbands, Connie and John Wallace, and Lisa and Buddie Wolfe; grandsons and wives, David and Rebecca Parker Shiflett, and Dean and Sarah Riggs Shiflett; nieces, Bilo Spencer Nelson, Ruth Curtis, Chug Kirkpatrick Peeples, Patsy Hagood, Virginia Hayes; nephew, Bobby Rinearson; great grandchildren, Taylor and Rob Wallace, Helen and Henry Shiflett, Bradley and Alice Shiflett; devoted ex-daughter-in-law and husband, Charlotte and Ernie Lees. In considering a tribute to Jack, in lieu of flowers, please make a donation to either of these things she loved best: Trinity United Methodist Church, P. O. Box 606, Lenoir City, Tn. 37771 or Friends of the Great Smoky Mountains National Park, 130 W. Bruce Street, Suite 101, Sevierville, Tn. 37862 A memorial celebration of Jack's life will be held 2 p.m. Saturday, January 19th, at Trinity United Methodist Church in Lenoir City. Rev. Michael Gregory will officiate. Family will receive friends at the church from 1 p.m. until 2 p.m. Visitation may be done individually all day Friday, January 18th, at Click Funeral Home. Burial will be private in Hawkins County. Click Funeral Home, Lenoir City is serving the family of Cornelia Shiflett.

CORNELIOUS SHIFFLETT JR.
The Free Lance Star, Fredericksburg, VA, Nov. 20, 2000
Cornelious Shifflett Jr., 63 of Hartwood in Stafford County died on Saturday, Nov. 18, 2000, at Mary Washington Hospital. Survivors include his wife of 40 years, Nyella Shifflett; two sons, Ed Shifflett of Hartwood and Russell Shifflett of Alexandria; three daughters, Kay McVicker of Fredericksburg, Tina Shorter of Spotsylvania County and Sherry Shifflett of Alexandria; three sisters, Shirley Parris of Arlington, Vera Saville of Woodbridge and Joyce Walters of Harrisonburg; his father; C. B. Shifflett of Stafford; and seven grandchildren. A funeral will be held at 11 a. m Tuesday at Found & Sons Funeral Home, Fredericksburg, with the Rev. Jesse Booth officiating. Burial will follow in Grace United Methodist Cemetery in Hartwood. The family will receive friends from 7 to 9 tonight at the funeral home. The family asks that expressions of sympathy take the form of contributions in Mr. Shifflett's name to the American Cancer Society, Fredericksburg-Spotsylvania unit, c/o Trudy Clifton, H. C. 76, Box 1527, Locus Grove, Va. 22508

CORNELIUS ALEXANDER SHIFLETT
The Daily Progress, Charlottesville, VA December 18, 1979
Cornelius Alexander Shiflett 65, died in Lakeworth Fla. Monday. Born March 26, 1914 in Albemarle County, he was the son of the late Cornelius A. Shiflett and Nellie Payne Shiflett. Surviving are five sisters, Elsie Grissinger and Mrs. Ivan (Georgia) Ferguson both of Boyd Tavern; Mrs. Otis (Minnie) Goodson of Cobham, Mrs. M.A. (Louise) Harris of Orange and Marie Snead of Crozet. He was a retired roofer and Air Force veteran of World War II.   Funeral will be 3 p.m. Friday at the Anderson Funeral Home Chapel. Burial in Monticello Memory Gardens. The Rev. Vern Maxa will officiate. The family will be at the Anderson Funeral Home from 7 to 8 p.m. today.

CORNELIOUS B. SHIFFLETT
The Free Lance-Star, The Fredericksburg, Aug. 19, 2004
Cornelious B. Shifflett, 89, of Stafford County died Tuesday, Aug. 17, 2004, at the home of his grandson in Stafford County. Mr. Shifflett enjoyed hunting and fishing. He was preceded in death by his loving wife, Helen Shifflett; a daughter, Georgia Wood; a son, Cornelious Shifflett Jr.; five brothers; and three sisters. He is survived by three daughters, Vera Saville of Woodbridge, Joyce Walters of Harrisburg and Shirley Paris of Arlington; and numerous grandchildren, great-grandchildren and great-great-grandchildren. A funeral will be held at 11 a.m. Friday, Aug. 20, at Mullins & Thompson Funeral Service, Stafford Chapel, where the family will receive friends from 6 to 8 p.m. Thursday, Aug. 19. Interment will be in Grace United Methodist Church cemetery. Memorial contributions may be made to Mary Washington Hospice, 2300 Fall Hill Ave., Suite 210, Fredericksburg, Va. 22401.

CORNELIUS FRANKLIN SHIFLETT
The Greene County Record Thursday May 1, 1952
C. F. Shiflett Dies In Auto Wreck
A Greene county man was fatally injured, Saturday when the car in which he was riding ran off Route 810 southwest of Geer and turned over in a field. Cornelius F. Shiflett, 69, of Dyke died before he was moved from the scene. Clyde N. Shiflett, 29, of Dyke, who was driving the car, was reported in satisfactory condition at the University hospital. State Trooper R. E. Saunders of Quinque said that the wreck was discovered by a passing motorist. The 1931 model auto was demolished. Ten other persons died in Virginia traffic accidents over the weekend boosting Virginia's highway toll for 1952 to 259. Shiflett was a native of Greene County, the son of the late Turner and Maria Berry Shiflett, Funeral services were held Tuesday at 2 p. m., Prize Hill church interment was in the church cemetery. He is survived by two sons Walter and Carroll, of Dyke, and six daughters, Mrs. Nelson Walton of Boonesville, Mrs. Elmer Shiflett of Crozet, Mrs. James Hensley of Elkton, Mrs. George Parrott, Mrs. Daniel Kendall and Mrs. Harry Fauber, all of Baltimore. Also surviving are a sister Mrs. Mary Morris of St. George, brother, Willie Shiflett, of Mission Home and 18 grandchildren.

CORNELIUS MONROE SHIFFLETT
The Daily News Record, Harrisonburg, VA, Sat, Jul. 3, 1958
Cornelius Monroe Shifflett, 80, a well known resident and farmer of Rocky Bar, died at 8:40 Thursday morning at his home. He had not enjoyed good health for some time. A son of the late B. M. and Cynthia Ann Morris Shifflett, he was born on Dec. 30, 1877 in Greene County but moved to the Rocky Bar in early life. He was engaged in farming and in the poultry business. He was a member of the Good Shepherd Episcopal Church, and was a former member of the Junior Order. Mr. Shifflett was twice married. His first wife the former Miss Nora Alice Oliver preceded him in death. On Sept. 15, 1905 he married Miss Bessie B. Royer, who survives him. Besides his wife, he is survived by seven children: Russell E. Shifflett, of Williamson, W. Va.; Mrs. Ben Gooden, Mayward M. Shifflett, Irvin F. Shifflett, Mrs. Herbert Shifflett, and Mrs. Wilbert Shifflett, all of Elkton Route 2; and Mrs. Switzer Whitesell, of Mt. Crawford. He also leaves 23 grandchildren; 21 great grandchildren; and one sister, Mrs. Edith Shifflett, of Baltimore. Funeral services will be held Saturday afternoon at 3:30 from the Good Shepherd Church at Rocky Bar with the pastor, the Rev. W. J. Moll officiating. Burial will be in the McGaheysville cemetery. The body now rests at the Lindsey Funeral Home in Harrisonburg where it will remain until Saturday afternoon at 1:30 when it will be taken to the church. The relatives will meet at his home at 3:10 Saturday afternoon for a brief service. Active pallbearers will be James C. Hedrick, Charles Marshall, Russell A. Sellers, O. Raymond Sellers, Ashby L. Gooden and Herman L. Gooden."

CRAIG LEON SHIFLETT
The Boze-Mitchell-McKibbin Funeral Home website:
Craig Leon Shiflett, age 41 of Fort Worth, passed away Wednesday, September 19, 2007 in Fort Worth. He was born August 19, 1966 to Wink and Karen Irene Shiflett in Joliet, Illinois. Craig was a career draftsman and employed by Crist Industries, Inc. Craig is survived by his mother, Karen Shiflett of Waxahachie; his daughter, Kelsey Irene Shiflett of Midlothian and her mother, Karen Ann Shiflett; his brother Curtis Shiflett and his wife Shawn of Maypearl; his sister Christine Viereck and her husband Lino of Fort Worth and several nieces and nephews. He was preceded in death by his father, Wink Shiflett. Memorial services will be held Tuesday, September 25, 2007 at the Foursquare Family Church in Waxahachie at 2:00 pm. To view an online obituary or leave the family a personal tribute, please visit our web site at www.bozemitchellmckibbin.com. Arrangements are under the direction of the Boze-Mitchell-McKibbin Funeral Home in Waxahachie.

CRAIG LEON SHIFLETT
The Waxahachie Daily Light, Waxahachie, TX, Sep. 25, 2007
Aug. 9, 1966 - Sept. 19, 2007
Craig Leon Shiflett, 41, of Fort Worth passed away Wednesday, Sept. 19, 2007, in Fort Worth. Memorial services will be held at 2 p.m. Tuesday, Sept. 25, 2007, at Foursquare Family Church in Waxahachie. To view an online obituary or leave the family a personal tribute, visit the Web site at www.bozemitchellmckibbin.com. Arrangements are under the direction of Boze-Mitchell-McKibbin Funeral Home in Waxahachie.

CRYSTAL SHIFLETT ZUZGA
The Daily News Record, Harrisonburg, VA, Thu, Feb. 6, 2014
Crystal Zuzga, 90, of Stanardsville, Va., died Tuesday, Feb. 4, 2014, at Grace Health and Rehabilitation. She was born June 23, 1923, in Greene County to the late Luke and Lillie Morris Shifflett. She is survived by her stepson, Louis S. Marin Jr., and a host of grandchildren, nieces, nephews, family and friends. In addition to her parents, she was preceded in death by her husband, Louis Zuzga. A funeral service will be held at 11 a.m. Friday, Feb. 7, 2014, at Ryan Funeral Home, 12819 Spotswood Trail, Ruckersville, with the Rev. C.C. Kurtz and Pastor David J. Morris officiating. An online guestbook is available at www.ryanfuneral.com. Ryan Funeral Home of Ruckersville, Va., is handling arrangements.

CRISTTI SHIFLETT
The Wichita Eagle, KS, Oct. 29, 1997
Shiflett, Cristti, 36, homemaker, died Sunday, Oct. 26, 1997. Service 2 p.m. today, South Mound Cemetery. Survivors: husband, Benny; sons, Dustin, Trustin, daughter, Kami, all of the home; parents, Art and Mary Rosemeir of Freeport, Ill.; brother, Bill Rosemeir of Pearl City, Ill.; sister, Pat King of Wisconsin. Carson-Wall Funeral Home.

CURTIS EDWARD SHIFFLETT
The Daily Progress, Charlottesville, VA, Mon, Mar. 6, 2017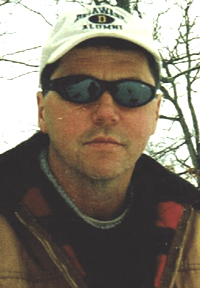 Curtis "Bubba" "Queaky" Shifflett, age 60, was called home to be with the Lord on Thursday, March 2, 2017. He passed away peacefully at the University of Virginia Medical Center with his loving and devoted wife, Christine, by his side. Born September 26, 1956, in Charlottesville, Va., Curtis was the son of Cecil Alvin and Sevllia Mae Shifflett. He was preceded in death by his parents; his brother, Roger Lee; his sister, Shirley Mae; and his nephew, Kevin Lee Shifflett. A spiritual man with deep country roots, Curtis truly loved the outdoors. His passion for riding began with his horses as a child, but as he grew older he stayed young at heart with his love of "jeeping" through the countryside. Curtis always knew how to have a good time and can be lovingly remembered with a margarita in his hand and his music in the background. His happiness and charm were gifts for all those who knew Curtis, a deeply devoted family man. Curtis was an incredible storyteller, and the way he told of his life experiences would have been almost unbelievable had it been anyone else but Bubba sharing these stories. He could often leave an entire room in tears of laughter, and his family and friends will always be grateful to have been graced with those memories from such an incredible man. After a lifetime of happiness and friendship, Curtis is survived by his loving wife, Christine Shifflett; his daughter, Tonya Lynn "Buggs" Crawford; his grandchildren, Michelle Harris and Jordan Crawford, all of Charlottesville; his sister, Linda Ann and her husband, Dave Andrus, of Tyler, Tex.; his brother, Johnny Shifflett of Scottsville, Va.; his brother-in-law, Steve and his wife, Christine Dewberry; his sister-in-law, Dee Whalen, all of Newark Del.; his in-laws, Bill and Dot Dewberry, of Newark, Del.; nephew, Paul Shifflett and his wife, Tracy; niece, Tina Spradlin and her husband, Jesse; many other beloved nieces and nephews, a large extended family, many friends and his camp family. A funeral service will be at 3 p.m. Sunday, March 5, 2017, in the Chapel at Hill & Wood Funeral Service, 201 1st St. N, Charlottesville. The family will receive friends from 1 to 3 p.m. prior to the service. Condolences may be sent to the family at www.hillandwood.com .

CURTIS H. SHIFLET
1915 - 2008
The Austin American-Statesman, Austin, TX, Sun, Feb. 10, 2008
Curtis Howard Shiflet, 92 years young, died on February 7, 2008 at his home in Austin, TX. He was preceded in death by his beloved wife of 66 years Aurelia Hall Shiflet. Curtis was born in Mexia, Texas on September 24, 1915 to Willie Andy and Anna Box Shiflet. At a young age Curtis' family moved to Bedias, TX where he attended public school. Upon graduation he and his wife, Aurelia, attended and graduated from Southwest Texas State Teachers College, now Texas State University. Curtis later earned a Masters Degree from the University of Houston. Curtis and Aurelia first taught school in Rio Hondo, TX. Curtis taught algebra and coached football, basketball and track and earned the lofty salary of $90 per month. Curtis and Aurelia made their home in the Rio Grande Valley of Texas as both taught and Curtis coached in Rio Hondo, San Benito and Harlingen. Curtis was elevated to Athletic Director in Harlingen before he and Aurelia decided to move to Austin in 1955. In Austin he started a new middle school, Lamar Junior High, where he coached football, basketball and track and taught PE. At Lamar, Curtis won six consecutive city football championships with only a single loss in the entire six years. He later coached at McCallum High School where he won three district championships in the early and mid '60s before retiring from coaching in the fall of 1967 after 35 years of coaching. After retiring, Curtis once said that he was so lucky that his "football boys", that he loved so much, were some of the finest young people any coach could ever have had the privilege to lead. Curtis finished his 40 year teaching career as an administrator at Lanier High School. Curtis and Aurelia were members of Hyde Park Baptist Church for almost 50 years. He had much admiration and affection for his many friends and teachers at church and was especially fond of going to his Bible study class every Sunday to hear Lewis Timberlake and Mrs. Billie Everett as long as he was able. Curtis was a good and modest man, the consummate gentleman and sportsman who lived by and taught his family, players and students, the golden rule. He was always there when a former student, player or relative needed anything. Curtis is survived by his two sons and daughters-in-law, Jim and Lana Shiflet of Austin, TX and Allan and Sherry Shiflet of Sugar Land, TX. Curtis was also blessed with grandchildren, Cathy Miller, Jana Pickett, Jesse Shiflet, Anastasia Bulavkina, Niki Tonner, Daron Shiflet, Christine Reid, Stephanie Shiflet and Ryan Shiflet also great-grandchildren, Dylan Miller, Devon Miller, Hannah Pickett, Trevor Pickett, Nicholas Forrest, Jillian Harrelson and Kaylee Reid. Curtis's family invites all his friends and especially his "football boys" to gather for one more huddle with Coach to celebrate his incredible life. The services will be officiated by Dr. Kie Bowman and be held at 1:30 p.m. at Hyde Park Baptist Church Chapel on Wednesday, February 13, 2008.. http://www.mem.com

CURTIS MARVIN SHIFLETT JR.
The Woodward Funeral Home, Louisa, VA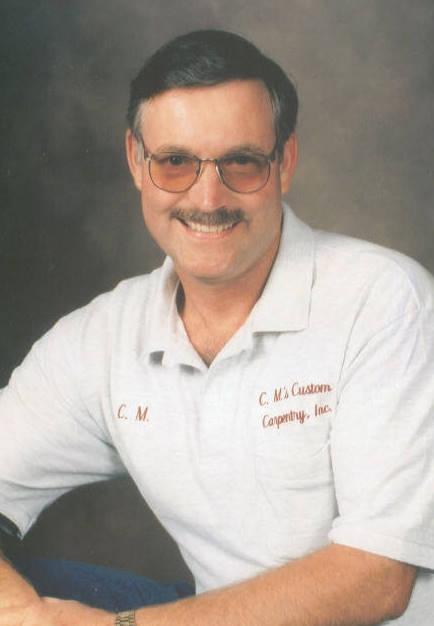 Curtis Marvin "C. M." Shiflett Jr. 61, of Mineral, went to be with the Lord on Friday, September 9, 2011, at the University of Virginia Hospital in Charlottesville. C. M. was a lifelong resident of Louisa County and was a member of Huntington Fellowship Community Church of the Nazarene. In years past, C. M. served on the Nazarene church board, taught Sunday school and enjoyed working with the youth and was a wonderful witness for the Lord. He was owner and operator of C. M.'s Custom Carpentry, Inc. He retired in May of 2007. C. M. and his wife also own and lease rental properties. C. M. will be remembered mostly for his wonderful sense of humor, his hard work, his love of laughter and life. He enjoyed hunting, fishing, bluegrass festivals all music and the simplicity of the Wild West. He was a loving husband, father, grandfather, brother and friend. Upon retirement he enjoyed caring for his dogs, Blackjack, Rockette, Sam and Joe who gave him much companionship. C. M. was preceded by his parents, Curtis M. Shiflett Sr. and Mary Elizabeth Stanley Shiflett; his son, George E. Shiflett; his brother, David Shiflett; and his beloved Husky Shepherd, Smokey. Survivors include his wife of 19 years, Dale W. Shiflett; his children, Donna M. Pierce (Preston) of Palm Harbor, Florida, Diane E. McLaughlin (Tim) of Roseboro, North Carolina., John E. Shifflett (Patti) of Pittsburgh, Pennsylvania, Brandy L. Patterson (Phil) of Jacksonville, Florida, Curtis M. Shiflett III (Stephanie) of Bumpass; his grandchildren, Lauren, Emily and Jacob Pierce, Brooke Shiflett, Destiny and Timmy McLaughlin, Caitlin and Joshua Shifflett, Desirae Burley, Alanna Patterson and Curtis M. Shiflett IV; two brothers, Elwood Shiflett (Beccia), Alvin Shiflett (Vicki); four sisters, Rose Vayo, Arlene Henry, Carolyn Williams (David), and Frances Rewis (Danny); and three step-grandchildren, Cody and Nicholas McLaughlin and Rachel Blount. A funeral service was held at 3 p.m. on Sunday, Sept. 11 at Huntington Fellowship Community Church of the Nazarene with Pastor Doug Wade and Clinton Dalton officiating. Burial followed in the Shiflett Family Cemetery. Pallbearers were Elton White, Dale Barnhardt, John Goodwin, Shannon Breitbach and his nephews, Shawn Dunivan, Marvin Shiflett, Jay Fuller and Daniel "D. J." Rewis. Arrangements were made by Woodward Funeral Home, Louisa.

CURTIS ROY SHIFFLETT
The Daily Progress, Charlottesville, VA Sep. 13, 1995
Curtis Roy Shifflett, 60, of Dyke died Monday, Sept. 11, 1995, at University of Virginia Medical Center. He was born April 2, 1935, in Greene County, the son of Mrs. Gertrude Morris Badgett of Charlottesville and the late Billy S, Shifflett. Mr. Shifflett was a member of Nortonsville Church of God and was retired from Centel. He is survived by his wife Gladys Lawson Shifflett, of Dyke; a daughter, Marsha Alley, and son-in-law-, Jimmy Alley, of Stanardsville; a granddaughter, Lauren Alley; one sister, Rozella Weakley, and her husband Leroy, of Charlottesville; two special friends who brought him great joy, Gail and R. J. Brent, of Ruckersville; two brothers, Norman J. Shifflett and his wife, Ruth, and Clyde S. Shifflett and his wife Marie, all of Charlottesville; and a multitude of family and friends. Mr. Shifflett was preceded in death by a sister Christine Courtney Morris. The Shifflett family extends heart felt thanks to Dr. Charles Hess and the staff of 3 Central, University of Virginia medical center, the 1992 staff of the Bone Marrow Transplant Unit for their love and care; a very special thank you to Janna Boyd of Continuum Health Care for her three years of devoted companionship and love, and a deeply held appreciation for those who donated blood and platelets to sustain the life of Curtis. A funeral service will be held at 11 a.m. Thursday in the Nortonsville Church of God, Dyke, with Pastor David Allison and Pastor Cecil Deel officiating. Burial will follow in Holly Memorial Gardens. Memorials in Curtis memory may be made to Nortonsville Church of God Building Fund, 1504 Simmons Gap Rd., Dyke, Va. 22935 or to favorite charity.

CUTTIE SHIFLETT MORRIS
The Daily News Record, Harrisonburg, VA, Mon, Dec. 10. 1962
Mrs. Cuttie Morris
ELKTON—Mrs. Cuttie Morris, 67, of Stanardsville, died unexpectedly here Saturday evening. She was a daughter of Mr. and Mrs. Otten Shiflett and was the widow of Jason Morris. She is survived by a daughter, Mrs. Clemmie Dean; and two sons, Walter Morris Jr. and James H. Morris, of Stanardsville; two sisters, Mrs. Floyd Shifflett, Stanardsville; and Mrs. Clecey Roach, North Garden; and one brother, Cassie Shifflett, of Maryland. Graveside services will be held Monday at 3 p. m. in the Morris family cemetery at Stanardsville. The body is now at the Brill funeral home. Note: daughter of Overton Shifflett & Mahuldy J. Shifflett

CYNTHIA B. SHIFFLETT
The News Journal, DE, Thu, Mar 27, 2014
Cynthia B. Shifflett passed away on Monday, March 24, 2014 at Bayhealth Milford Memorial Hospital. She was 80. Cynthia was born in Harrisonburg, Virginia, on December 17, 1933, daughter of the late Gordon and Welby (Swartz) Byerly. Mrs. Shifflett was employed as a secretary for the Joint Chiefs of Staff at the Pentagon in Washington from 1950-53, and then accepted a secretarial position with DuPont in Wilmington which she held from 1953-56, and from 1956-59 was a secretary with a law firm in Wilmington. She was last employed as a medical clerk with Christiana Medical Center where she remained for 19 years, retiring in 1995. She loved animals and enjoyed bowling and reading. She always looked forward to the trips with her husband out west and visiting many other destinations on the cruises they took together. Cynthia was a member of the Church of the Brethren in Harrisonburg. In addition to her parents, she was preceded in death by a son, Michael E. Shifflett, and a granddaughter, Ashley Costello. She is survived by her husband of 61 years, Willis R. "Bill" Shifflett; a son and daughter-in-law, Scott and Laurie Shifflett of Rehoboth Beach; a daughter and son-in-law, Barbara E. and Jeff Cahill of Bear; two grandchildren, Danielle Shifflett and Jessica Shifflett, two great grandchildren, Michael Costello and Arianna Costello; and one more great grandchild on the way. Services and interment will be held at a later date this summer in the Dayton Cemetery, Dayton, Virginia. The family suggests donations in Cynthia's memory to your favorite animal shelter. Condolences may be emailed at www.delmarvaobits.com/rogers Arrangements handled by Rogers Funeral Home, Milford.

CYNTHIA GALE SHIFFLETT MCDANIEL
The News Leader, Staunton, VA, Wed, Apr. 30, 2008
STAUNTON — Cynthia Gale (Shifflett) McDaniel, 48, wife of David Harold McDaniel of 2516 Chesapeake St., Staunton, died Tuesday, April 29, 2008, at her residence. She was born June 18, 1959, in Staunton, a daughter of the late James Waverly "Nook" and Phyllis (Berry) Shifflett. Mrs. McDaniel was affectionately given the nickname "Weanie" by her family as a child. Everywhere she went, she made friends and lasting impressions on all she came in contact with. She was a dedicated employee at Augusta Correctional Center for 12 years, serving as a correctional officer. She was deeply loved and will be missed. In addition to her husband, family members include a son and daughter-in-law, Shaun David and Laura K. McDaniel of Staunton; a brother, James W. "Little Jim" Shifflett Jr. of Lynchburg; three sisters, Bonnie Marcum of Staunton and Pamela and Stacy Shifflett, both of Lynchburg; a granddaughter, Katherine Gale McDaniel, and a step-grandson, David Moore-Wallahee, both of Staunton; and extended family, David and Dorothy Parrish and family, James McDaniel and family and Michael S. Myers and family. A memorial service will be conducted at 2 p.m. Friday, May 2, 2008, in the Henry Funeral Home Chapel by the Rev. James W. "Bill" Moore. The family will receive friends following the service. Honorary pallbearers will be the honor guard of Augusta Correctional Center. In lieu of flowers, memorials may be made to the Correctional Peace Officers Foundation, P.O. Box 348390, Sacramento, CA 95834. Condolences may be sent to the family at www.henry funeralhome.net.

CYNTHIA V. SHIFFLETT
The Daily Progress, Charlottesville, VA, Sun, Oct. 19, 2003
Cynthia V. Shifflett died Friday, Oct. 17, 2003, at a local hospital. She was born Feb. 26, 1926, in Greene County, a daughter of the late Gilbert B. and Nellie Morris Shifflett. She is survived by two sisters, Louise " Ruby" Haynes and her friend Lloyd Dodson of Madison, whom she had spent the past two years with, and Mammie Morris of Rochelle; a foster sister, Winnie Tulloh of Stanardsville; two brothers, Henry Shifflett and his wife, Fannie, and Fred Shifflett of Dyke; a brother-in-law, Buddy Knight of Dyke; and a foster brother, James C. Morris and his wife, Doris, of Dyke. She was preceded in death by her sisters, Addie Knight and Fannie Mae Shifflett; a brother, Roy Mason Shifflett; a foster brother, Elbert Earl Morris; and a foster sister, Addie Shifflett. She leaves to cherish her memory Jay Morris and Teresa Batten, whom she helped raise and loved as her own, Amanda Morris of Dyke and a special niece, Linda Knight of Dyke. She is survived by many nieces and nephews. A funeral service will be held at 2 p.m. Monday, Oct. 20, 2003, at Evergreen Church of the Brethren, with interment in the church cemetery. The Rev. C.C. Kurtz will officiate. The family will receive friends from 6 to 8 this evening at Ryan Funeral Home in Quinque.

---

This page is part of the Shiflet Family Genealogy Website and is maintained by:
Bob Klein / Pasadena MD /