---

Obituaries

A. BRYANT SHIFLETT
The Daily Progress, Charlottesville, VA, Mon, Dec. 22, 1947
Bryant Shiflett a farmer residing near Boonesville, died Saturday morning at his home. He was a native of Greene County, son of the late Smith and Emily Knight Shiflett, and was 77 years of age. He married Miss Eva L. Shiflett, who survives, together with two sons, W. M. Shiflett, of Boonesville, and R. L. Shiflett, of Akron, Ohio; and three daughters, Mrs. Nettie Shiflett, of Baltimore; Mrs. Angie Sullivan, of Mission Home; and Mrs. Lena Miller of Washington, D.C. The funeral will be held at 2 o'clock tomorrow afternoon from Prize Hill Church, near Boonesville, the service to be conducted by the Rev. Wilson Stitt, of Mission Home. Interment will follow in the churchyard.

A. DEWEY SHIFFLET
The New Castle News, New Castle, PA, Mon, Oct. 29, 1973
A. Dewey Shifflett, 76, of Apt. 10, 4 Bellaire Drive, died at 3:30 am yesterday in Jameson Memorial Hospital, apparently of a heart attack, after a brief illness. He was born in New Castle May 2, 1897 to the late Aljourn and Clara Mack Shifflet. He was a former district manager of the Prudential Insurance Co., former employe in the Insurance Claims Division of the Jameson Memorial Hospital, and worked in the office of Dr. Joseph Moretto. Mr. Shifflet was a member of Highland United Presbyterian Church; New Castle Lodge 642, F and AM; the Valley of new Castle Consistory; the Consistory Legion of Honor and the American Legion. He was a veteran of World War I. He was married to the former Edna Dicks, who died in 1969. He is survived by a daughter, Mrs. Thomas (Ruth) Lynch of Poland, Ohio; a brother, Wilmer of Florida and two grandchildren. He also was preceded in death by a brother, Arley, and a sister, Mrs. Virginia S. Varley. Friends will be received at the William G. Tanner Mortuary, Highland and Winter avenues, from 2 to 4 and 7 to 9 pm today. A service will be at 11 am tomorrow in the mortuary, conducted by the Rev. W. Wilson Bradburn of the church. Burial will be in Castle View Burial Park.
See Wife Edna's Obit

A. J. (DICK) SHIFFLET
A. J. (Dick) Shifflet, aged 77 years, of R. D. 9, died in the Jameson Memorial hospital this morning after a long illness. Mr. Shifflet was born in Virginia June 16, 1874. He was a retired car inspector on the Pennsylvania Railroad. The deceased was a member of the Eagles club. Surviving are his children; A. Dewey Shifflet, Arlie O. Shifflet, this city; Wilmer, of Miami, Fla, and Mrs. Virginia Gill of Baltimore, Md. He leaves a brother, John Shifflet, Washington D.C., and sisters; Mrs. Ann Coon of Alton, Ill; Mrs. Nora Curtis of Hazel Park, Mich., and Mrs. Bessie Mates of Detroit, Mich., and nine grandchildren. Friends may call at the Joseph B. Leyde mortuary, Highland at Winter Wednesday and Thursday evening. 7 to 9 o'clock. Funeral services will be conducted Friday afternoon at 2 o'clock. Burial will be in Graceland cemetery.

AARON SHIFFLET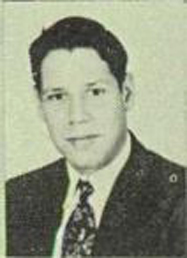 Aaron Shifflet, age 80, of Canton, passed away Wednesday, October 25, 2017 following a series of health-related issues. He was born April 25, 1937, served in the United States Marine Corps was a retired employee of the Ford Motor Company. Aaron enjoyed camping and fishing with family and friends, working in his garage and spending time with his family. He will be forever loved and missed greatly. He was preceded in death by his father, Alva Shifflet Sr.; mother, Lillie Shifflet; brother, Alva Jr. and sisters, Lenora and Lillie. Survivors include his wife, Donna; sons, David Shifflet and Rick (Cindee) Shifflet; grandchildren; Nick (Jackie), David Jr. (Annie), Mike, Kerry, Rikki (Jac) and Austin; great grandchildren, Alyna, Nico, Easton, Estella, Camden and two on the way. Aaron also leaves behind, three sisters, Mildred, Katy and Lucille; brother, Marion and his little dog, Mya. Funeral service will be held Monday at 1:00pm in Reed Funeral Home CANTON Chapel with Rev. Michael Adkins officiating. Burial in Calvary Cemetery. Calling hours will be held Sunday afternoon from 2-4pm.

AARON A. SHIFFLET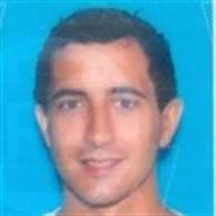 Aaron A. Shifflet, 23, passed away on Monday June 26, 2017 at his residence. Aaron was born on October 5, 1993 in York, son of Brandi L. (Shifflet) and Luis J. Castro of Jacobus. The visitation will be held from 10 to 11 a.m. Saturday July 8, 2017 at the John W. Keffer Funeral Homes and Crematory, Inc., 902 Mt. Rose Ave. The celebration of life will begin at 11 a.m. at the funeral home. Aaron loved the outdoors and fishing. He was an uncommonly imaginative young man, who loved the natural world. He taught himself Russian, and was fluent, just because he could. He hoped to travel to St Petersburg in the future. Aaron had the ability to make everyone who met him fall in love with his unique, unconventional, and charming personality. Aaron will be forever missed by all who knew him. He was a remarkably adventurous, funny, and resilient young man; the kind of person who anyone would be proud to call son, brother, grandson, or friend. Remember him with love in your heart, and say his name often. In addition to his parents, Aaron is also survived by a sister, Kira Castro; and a brother, Gabriel Castro; grandparents, Albert and Jane Shifflet, and Luis and Juanita Castro; great-grandmother, Norma Dunklebarger. He was preceded in death by his grandmother, Deborah L. Shifflet.
Date of Birth : Oct 5 1993
Place of Birth : York, Pennsylvania

AARON EMANUAL SHIFLET
The Stanard Banner, Jefferson City, TN, Mon, Jul. 11, 2016
Aaron "Pete" Emanual Shiflet, age 56, of Talbott, TN, passed away Sunday, July 10, 2016, at his home. He was preceded in death by his parents, Betty Lamb (Shiflet) Bates and Marshall Shiflet; grandparents, Bonnie and John Lamb; mother-in-law and father-in-law, Bill and Hazel Case. He is survived by his wife of 26 years, Peggy Case (Purkey) Shiflet; daughter, Misty (Charles) Cline, and her brother, Josh Brockwell; brother, Danny Shiflet; step-daughter, Sherrie (Mike) Harris; step-son, Tony Purkey; grandsons, Dylan Harris and Nick Purkey; great-grandsons, Hunter, Braylen and Logan; special cousins, Tina Dearing and Little Eddie; special friend, Larry Wilson; and his beloved pet "Kenzo." Funeral service will be held at 7 p.m. Thursday, July 14, at Farrar Funeral Home with Rev. David Jones and Rev. Mike Harris officiating. Family will receive friends from 5 until 7 p.m. prior to the service. Family and friends will gather at 10:45 a.m. Friday morning at Hamblen Memory Gardens for an 11 a.m. graveside interment service. In lieu of flowers, memorials may be made to Farrar Funeral Home in his honor. Farrar Funeral Home, Jefferson City is in charge of arrangements.

ABRAHAM L. SHIFLETT
The Waynesboro News Virginian, VA, Fri, Jan. 4, 1935
Abraham L. Shiflett died at 9:30 a.m. Thursday at his home near Dooms. Surviving him are his wife, Mrs. Rebecca Susan Shiflett and five brothers, Archie, Eugene, and Nester Shiflett of West Virginia and Elijah and Dowell Shiflett of this city. Funeral services will be conducted at Smyrna Church Saturday at 11 a.m. with the Rev. H. E. Truitt in charge, assisted by Rev. D. B. Garber.

ACCOLENE FLORENCE SHIFFLETT
The Daily Progress, Charlottesville, VA, Fri, Mar. 8, 2013
Accolene Florence Shifflett, 84, of Stanardsville, Virginia, died on Thursday, March 7, 2013, at The Harbor at Renaissance of Greene. She was born on February 24, 1929, in Greene County, to the late William and Annie Shifflett. She is survived by her sister, Loretta McDaniel of Ruckersville; her nephew, Michael Raines and his wife, Vicki, of Stanardsville; her niece, Pat Crawford and her husband, Jim, of Ruckersville; and several family members and friends. She was preceded in death by her brothers, Early, Bobby and Dempsey Shifflett and her sister, Margaret Collier. The family would like to thank Hospice of the Piedmont, Dr. Bosnic and The Harbor at Renaissance of Greene for their love and care. A graveside service will be held at 11 a.m. on Saturday, March 9, 2013, at Stanardsville Cemetery with the Reverend C.C. Kurtz officiating. In lieu of flowers, memorial contributions may be made in her name to Hospice of the Piedmont, 675 Peter Jefferson Parkway, Suite 300, Charlottesville, VA 22911. An online guestbook is available at www.ryanfuneral.com. Ryan Funeral Home of Ruckersville, Virginia, is handling the arrangements.

ACY RUTH HATFIELD SHIFFLETT
The Grove-Bowersox Funeral Home, Waynesboro, Franklin Co., PA, Wed, Jun. 13, 2012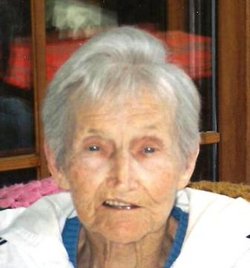 ACY RUTH (HATFIELD) SHIFFLETT, a resident of Ringgold, Maryland who in recent years resided with family in Massachusetts, died on June 13, 2012 in Millbury, MA. She was in failing health for the past several years. Born June 20, 1918 in Baffle, Southampton County, Virginia, she was the daughter of the late Carr Hatfield and Berta (Barham) Hatfield Raby. She lived her early life in Virginia and graduated from Norview High School in 1935. She and her husband, William Owen Shifflett, were married December 30, 1939 in Norfolk, Virginia. For over 50 years they resided in the Leitersburg/Ringgold area of Maryland. Mr. Shifflett, career Navy, died May 12, 1998. For years she was a member of the Christian and Missionary Alliance Church in Hagerstown, Maryland. She, also, attended the Church of Christ in Ringgold, Maryland. She was a member of the Sunshine Leisure Club of Leitersburg and the Kaffee Klatch in Hagerstown. Mrs. Shifflett is survived by one son and three daughters: William Shifflett, Tallahassee, Florida; Carolyn Allen, Millbury, Massachusetts; Betty Fiorillo, Mansfield, Massachusetts; and Cheryl Shifflett, Williamsport, Maryland. She was the beloved grandmother of 8 grandchildren and 11 great-grandchildren. Services will be held at 11:00 A.M., Tuesday, June 19, 2012, in Grove-Bowersox Funeral Home, 50 S. Broad St., Waynesboro. Burial will follow in Ringgold Cemetery. The family will receive friends one hour prior to the services, Tuesday morning, in the funeral home.

ADA SHIFFLETT
The Daily News Record, Harrisonburg, VA, Mon, Oct. 21, 1918
MISS SHIFFLETT DEAD
Miss Ada Shifflett died at the home of her parents, Mr. and Mrs. Eli Shifflett, about one o'clock yesterday morning of pneumonia, which followed Spanish Influenza. She was twenty-four years of age. Last night funeral arrangements had not been made. Note: This is d/o Eli Gilmore Shiflett and Hannah Belle (Fannibell) Dixon

ADA SHIFFLETTE
The Pittsburgh Post-Gazette, Pittsburgh, PA, Wed., Apr. 18, 2001
Age 80; of Moon Twp; on Mon., April 16, 2001; beloved wife of William E. Shifflette Sr. for over 30 years; mother of seven children; also three sisters, 2 brothers, 12 grandchildren & 11 great-grandchildren. Visitation Wednesday & Thursday 2-4 & 7-9 pm at COPELAND'S MOON TWP., 981 Brodhead Rd where Service will be on Friday at 1 pm. Memorial contributions may be made to Chapter B.N.P.E.O., Mrs. Wilma Sale, 207 Key Garden Rd., Moon Twp., PA 15108.

ADA BELLE JOHNSON
The Martinsburg Journal, WV, Aug. 17, 1984
JOHNSON, ADA BELL, 94, OF 404 s. Alabama Ave., died Thursday at the heartland Nursing Home. Born April 18, 1890, in Rockingham County, Va., she was the daughter of the late Mr. and Mrs. Elias Shifflett. She was a member of the Full Gospel Church at Four Mile Woods. She was preceded in death by her husband, John W. Johnson in 1940. Surviving are three sons, Owen Shifflett and William L. Shifflett, both of Martinsburg and Robert L. Shifflett, Monticello, Ark.; three daughters, Marie lam, Gladys VanMeter and Anna Lee Johnson, all of Martinsburg; 19 grandchildren; 26 great-grandchildren and several nieces and nephews. Services Saturday at 2 p. m. at the Rosedale Funeral Chapel with the rev. Raymond E. Jones officiating. Burial in the Rosedale cemetery. Friends will be received at the funeral home tonight. 7 – 9.
See Son Robert's Obit See Son Owen's Obit
See Brother James's Obit

ADA CATHERINE SHIFLETT WENGER
The Daily News Record, Monday, Dec 27, 1943
Mrs. Wenger, Of Hinton, Dies, Funeral Services at Weavers on Tuesday, 2 P. M. - Mrs. Ada Catherine Wenger, 63, wife of Monroe Wenger and a well known resident of the Hinton section, died yesterday at her home near Hinton following several years of ill health. Mrs. Wenger was born in Harrisonburg, Oct. 1, 1880, and was a daughter of the late George and Mary McDonaldson Shifflett. She was a faithful member of the Mennonite Church. Besides her husband, she is survived by the following children: Mrs. Robert Tutwiler and Mrs. Preston Derrow, of Harrisonburg; James and Annis Wenger, of North Carolina; Carl Wenger, at home and Edgar Wenger, of Mt. Clinton and 12 grandchildren. She is also survived by the following brothers and sisters; Mrs. Harvey Evers, of Mt. Solon; Mrs. Leonard Small, of Arlington; Mrs. Horace Cross, of Washington; Mrs. Saylor Key, of Baltimore, Md.; Otis Shifflett, of Timberville; Lester and Avis Shifflett, of Washington and Mrs. Johnnie Thompson. Funeral services will be held from the Weaver Mennonite Church Tuesday afternoon at 2:30 with friends meeting at the home at two o¹clock. Services will be conducted by the Rev. Melvin Heatwole and the Rev. Paul Good. Pallbearers will be: Israel Showalter, Warren Showalter, Roy Early, Byard Early, James Heatwole, and Joe Knicely.

ADAM SHIFLETT
The Daily Progress, Charlottesville, VA Aug. 6., 1940
Adam Shiflett, a resident of Brown's Cove section, died at 7:30 o'clock last evening at his home. He was a native of Albemarle, son of the late Augustus and Nancy Shiflett, and was 74 years of age. Surviving are two daughters, Mrs. Mable Brown of Moxville, N.C. and Mrs. Mollie Shiflett of Rollar, Va., and three sons, George, Jesse and Andrew Shiflett of Mt. Fair, this county. He also leaves one brother and three sisters. The funeral will be held at 2 o'clock tomorrow afternoon from Prize Hill Church, at Boonesville, and interment will follow in the churchyard.

ADDIE BEASLEY SHIFFLETT
The Daily Progress, Charlottesville, VA
Mrs. Addie Beasley Shifflett, 79, of Stanardsville died Sunday, August 25, 1974, in a Charlottesville Hospital. She was a native of Rockingham County and was the widow of Warren Shifflett. Surviving are five sons, Ras Shifflett of Stanardsville, Raymond Shifflett of Madison, Hobert Shifflett of York, PA, Carl and Elwood Shifflett, both of Charlottesville; two daughters, Mrs. Anna Mae Shifflett and Mrs. Odessa Morris, both of Stanardsville, 19 grandchildren and six great-grandchildren. Funeral services were conducted at 2 p.m. Wednesday at the Park Lane Church of God with Interment in Holly Memorial Gardens.

ADDIE FLORENCE SHIFFLETT MORRIS
The Daily Progress, Charlottesville, VA, Feb 1969
Mrs. Lewis Morris
Addie Florence Morris, 70, of Earlysville died yesterday in a Charlottesville hospital. She was born in Greene County May 12, 1888, daughter of the late General and Becky Shifflette. Survivors include her husband, Lewis D. Morris; four sons, Wilmer L. Morris of Free Union, Elmer M. and Ollie E. Morris of Richmond and John H. Morris of Earlysville; two daughters, Mrs. Everine Houtt and Mrs. Della Sprouse of Richmond; a brother, Zeddie Shifflett of Dyke; two half brothers, Prentiss Shifflett of Harrisonburg and Bluey Morris of Free Union; four half sisters, Mrs. Refa Delcomynof of Porta Vichea Beach, Fla., Mrs. Ruby Deane of Harrisonburg, Mrs. Dester Badger of Melton, N.Y., and Mrs. Peggy Mahone of Hampton; 18 grandchildren and seven great-grandchildren. The funeral will be at 2 p.m. Sunday in the Evergreen Church of the Brethren with burial in the church cemetery. Preddy-Teague Funeral Home is in charge of arrangements. NOTE: Birth year is listed as 1888 in Obituary. I believe this has to be a mistake.

ADDIE FRANCES SHIFFLETT BEACH
The Daily News Record, Harrisonburg VA, Wed, Nov. 2, 1977
Addie Frances Shifflett Beach, 77, of Harrisonburg died Tuesday morning at Rockingham Memorial Hospital, where she had been a patient one day. She had been ill several years. Mrs. Beach was born Feb. 22, 1900 in Rockingham County and was a daughter of the late Minnie Shifflett. She lived her entire life in the Harrisonburg area and worked for Cavalier Produce. She was a member of First Presbyterian Church. She was the widow of Osie J. Beach, who died in March of 1966. Surviving are three daughters, Dorothy Dean, Audrey Lamb and Evelyn Loveless, all of Harrisonburg; three sons, Jack and John Beach, both of Harrisonburg, and Lynwood Beach of Ft. Montgomery, N.Y.; 18 grandchildren, and five great-grandchildren. The funeral will be conducted 2 p.m. Thursday at the Lindsey Harrisonburg Funeral Home by the Rev. Joseph Sefcik. Burial will be in Woodbine Cemetery. The body is at the funeral home, where the family will receive friends 7:30-8:30 p.m. today.

ADDIE FRANCES SHIFFLETT RAINES
The Daily Progress, Charlottesville, VA, Tue, Dec. 1, 1987
Addie Frances Raines, 87, of Rt. 1, Dyke, died Monday, November 30, 1987, in a Charlottesville hospital. She was born October 28, 1900 in Greene County, daughter of the late Hiram David and Mittie Cline Shifflett. Her husband was the late Raleigh Raines. She is survived by one son, Olando Rainis of Richmond, one brother, Dennis Shifflett of Stanardsville; three grandchildren, Karen Calloway, Linda Raines and Bryant Raines and two great-grandchildren, Dwayne and Krissy Calloway. A funeral service will be conducted 2 p. m. Thursday at Evergreen Church of the Brethren, Dyke of which she was a member. Interment will be in the Stanardsville Cemetery. The Rev. Gary Davis will officiate. The family will receive friends this evening and Wednesday evening from 7 to 9 at the Ryan Funeral Home of Quinque.

ADDIE HERRING SHIFFLETT
The Daily News Record, Harrisonburg VA, Thu, Apr. 25, 1974
Mrs. A. H. Shifflett
Mrs. Addie Herring Shifflett, 77, of 274 S. High St., Harrisonburg died Wednesday afternoon at Rockingham Memorial Hospital where she had been a patient 28 days. She had been in ill health several years. Mrs. Shifflett was born March 15, 1897 and was a daughter of the late George and Elizabeth Shifflett Herring. She lived in Harrisonburg many years and was a member of First Presbyterian Church of Harrisonburg and Circle No. 5 of the church. In 1913 she married Ashby L. Shifflett, a retired Harrisonburg city employee, who survives. Also surviving are five daughters, Mrs. Richard Green, Mrs. Loren Hoover, Mrs. Orville Landes and Mrs. Bernice S. Hensley, all of Harrisonburg, and Mrs. Warren Boyers of Bridgewater; a son, Ashby L. Shifflett Jr. of Harrisonburg; 13 grandchildren; 11 great-grandchildren; a sister, Mrs. Maggie Herring of Harrisonburg, and two brothers, Eugene Herring of Rockville, Md. and Manis Herring of Elkton. The funeral will be conducted 2 p.m. Friday at First Presbyterian Church of Harrisonburg by the Rev. Joseph Sefcik. Burial will be in Woodbine Cemetery. The family will receive friends 7—8 p.m. today at the Lindsey Harrisonburg Funeral Home.

ADDIE LEE [SHIFFLETT] HARLOW
The Daily News Record, Harrisonburg VA, Mon, Jul. 27, 1981
Addle Lee Harlow, 79, of Rt. 3, Elkton died Saturday night at Rockingham Memorial Hospital. Mrs. Harlow was born June 4, 1902 in Rockingham County and was a daughter of the late George W. and Alice Belle Shifflett. Her husband, Frank Harlow, survives. Also surviving are two sisters, Georgia Collier of Charlottesville and Minnie Roach of Elkton; and a brother, Lonnie Shifflett of Elkton. The funeral will be conducted 11 a.m. Tuesday at Sandy Bottom Pentecostal Church near Elkton by the Rev. Edwin Dean. Burial will be in Holly Memorial Gardens at Charlottesville. The family will receive friends 7-8 p.m. today at the Brill Funeral Home. Friends also may call at the home of Lonnie Shifflett.

ADDIE [SHIFLETTE] MANLEY
The Daily News Record, Harrisonburg, VA, Mon, Feb. 21, 1983
ELKTON - The funeral for Addie Manley, 56, of Upper Marlboro, Md., and formerly of Elkton, will be held 11 a.m. today at the Brill Funeral Home. The funeral will be conducted by the Rev. Ronald Davidson, and burial will be in Elk Run Cemetery. Mrs. Manley died Saturday morning at Southern Maryland Hospital Center at Clinton, Md. She was born Oct. 20, 1926, at Elkton and was a daughter of the late Silas and Annie Shifflett. Surviving are her husband, Ray E. Manley; a son, Wayne Beck of Alma, Ark.; five daughters, Cynthia, Theresa and Laura Beck, Barbara McEwan and Betty Nelson, all of Maryland; a sister, Blanche K. Gray of Elkton; and six grandchildren.

ADDIE RUTH SHIFLETT CAIN
The Rome News-Tribune, Rome, GA, Mar. 12, 2000
MRS. CAIN dies March 10, 2000
Funeral services for Mrs. Addie Ruth Shiflett Cain will be held at 2 p.m. today at Park Avenue Baptist Church with the Revs. Bob Smapley and James Guy officiating. Interment will be at Floyd Memory Gardens. Mrs. Cain, 70, of 302 Strawberry Lane, Lindale, died Friday at a Rome hospital after a long illness. She was born in Polk County, on June 12, 1929, daughter of Emory Preston Shiflett and Sallie Mae Davis Shiflett. Prior to retirement she was employed at Integrated Products and at Celeanese Fibers Corp. Her husband, Herman Lee Cain, died in 1990. Survivors include two sons, Larry Cain, Lindale and Preston Cain, Marietta; three sisters, Mae Ellen Shiflett Hindmon, Cedartown, Mamie Lou Shiflett Marks, Rome, and Mozelle Shiflett Gayton, Conyers; five brothers, Albert Shiflett, Dewey Shiflett and Wallace Shiflett, all of Lindale, Charles Shiflett, Marietta, and Kenneth Shiflett, Rome; and five grandchildren.
See Daughter Cynthia's Obit

ADDIE SHIFFLETT GLASS
The Daily Progress, Charlottesville, VA, Thurs, Dec. 11, 2003
Addie Shifflett Glass, 57, of Troy died Tuesday, December 9, 2003, in Charlottesville. Born January 12, 1946, in Greene County, she was the daughter of the late Willie J. and Rosa Taylor Shifflett. She was also preceded in death by a son, Jesse W. (Bobby) Shifflett and a daughter, JoAnn Meadows. She is survived by her husband, Raymond H. Glass; two daughters, Milisa Glass of Troy and Carolyn Staton and husband, Wade of Charlottesville; three grand children, Bobbi, Ashley and Raymond Staton; five sisters, Charlotte Seaton, Alice Lamb, Lilly Shifflett, Mildred Sholes, and Lonnie Lawson; two brothers, Bluie Shifflett and wife, Alberta and Johnny Shifflett; two sisters-in-laws, Doris Roberta and Mary Snoddy; many nieces and nephews and Addie's most prized possession, Missy, the family pet, her little dog. She was formerly employed with Go-Co Inc. of Charlottesville as an Assistant Manager. The family will receive friends Friday evening from 5 to 6 p.m. at the home of her daughter, Carolyn Staton, 1874 Dawn St. Southwood Mobil Home Park, Charlottesville. Arrangements by Colbert Funeral Home, Bremo Bluff, Va.

ADDIE SHIFFLETT KNIGHT
The Daily Progress, Charlottesville, VA Mar. 18, 2003
Addie Shifflett Knight, of Dyke, passed away Sunday, March 16, 2003, at her home. She was born in Greene County, a daughter of the late Gilbert and Nellie Morris Shifflett. She is survived by her husband, James F. "Buddy" Knight; three daughters, Florence Dorrier and her husband, Ronnie, of Scottsville, Lois Richards and her husband, Billy, and Linda Knight; a son, Wayne Morris and his wife, Helen, all of Dyke; five loving grandchildren, Thomas Wayne Mallory and his wife, Sandy, Crystal Morris, Kevin Morris and friend Michelle Fraticelli, Christopher and Whitney Richards; two special great-grandchildren, McKenzie and Skyler; three sisters, Mammie Morris of Rochelle, Louise "Ruby" Haynes and Cynthia Shifflett of Madison; two brothers, Henry Shifflett and his wife Fannie and Fred Shifflett of Dyke; a foster sister, Winnie Tulloh of Stanardsville; and her best friend for 50 years, Hennie Donaldson of Harwood, Md. A funeral service will be held at 1 p.m. Wednesday, March 19, 2003, at Evergreen Church of the Brethren, of which she was a member, with interment in the church cemetery. The Rev. C.C. Kurts and the Rev. David Brunk will officiate. The family will receive friends from 6 to 8 p.m. today at the Ryan Funeral Home Chapel in Quinque. A special thanks to her former son-in-law, Thomas Mallory; a special daughter-in-law, Helen Morris; and a special sister-in-law, Ruby J. Shifflett. Memorial contributions may be given to the Greene County Rescue Squad, P.O. Box 302, Stanardsville, Va. 22973 or Hospice of the Piedmont, 1490 Pantops Mountain Place, Suite 200, Charlottesville, Va. 22911.

ADDIE SHIFFLETT WHITE
The Daily News Record, Harrisonburg, VA, Thu, Nov. 29, 2007
Addie Shifflett White, 70, of McGaheysville, died Monday, Nov. 26, 2007, at Rockingham Memorial Hospital. Mrs. White was born May 30, 1937, in Greene County and was the daughter of the late John and Lottie Shifflett Morris. She had been a resident of the Shenandoah Valley for more than 25 years. She was a homemaker. Her husband, Paul White, survives. Also surviving are a daughter, Pam Rokita of Douglasville, Pa.; three brothers, John Morris, Winford Morris and Junior Morris, all of Elkton, and one sister, Alice Lucas of Shenandoah. The Rev. Don Leatherman will conduct a memorial service 7 p.m. today at Bear Lithia Baptist Church in Elkton. Memorial contributions may be made to St. Jude's Children's Research Hospital, 501 St. Jude Place, Memphis, TN 38105, or to the American Cancer Society, 1920-H Medical Ave., Harrisonburg, VA 22801.
See Mother Lottie's Obit

ADDIE LEE SHIFFLETT CONLEY
The Daily Progress, Charlottesville, VA, Jun. 22, 1987
Mrs. Addie Lee Conley, 85, died Sunday, June 21, 1987, in a Charlottesville hospital. She was a resident of Crozet since 1956. She was born February 28, 1902, in Greene County. She was the daughter of the late Jerry Shifflett and Elizabeth Reynolds Shifflett. She is survived by her husband, Ruben Conley; two sons, Guy Shiflett of Burlington, N.C. and 0nnie Collier of Folsom, California; three brothers, Sam Shifflett of Wolftown, Va., John Shifflett of Waynesboro and Josh Shifflett of Ruckersville; two sisters, Mrs. Elizabeth Viands of Elkton, Va. and Mrs. Zennith Sampson of Culpeper, Va.; 18 grandchildren ~d 27 great-grandchildren. She was preceded in death by two sons and a granddaughter. Family will receive friends tonight from 7 to 9 at the Anderson Funeral Home Chapel. Family suggest donations to Western Albemarle Rescue Squad. Funeral service will be 2 p.m. Tuesday at Anderson Funeral Home Chapel. Interment will be in the Ruckersville Cemetery. Rev. Don Brown and Rev. Dennis Keslo officiating.

ADDIE LEE SHIFFLETT DEANE
The Daily Progress, Charlottesville, VA Mar 11, 2003
Addie Lee Deane, 96, of Stanardsville, went to be with her Lord Monday, March 10, 2003, at a Charlottesville hospital. She was born November 20, 1906, in Greene County, a daughter of the late Russell and Zade Shifflett. Her husband was the late Jake M. Deane. She is survived by three sons, Floyd Deane and his wife, Betty, of Charlottesville, Lloyd Deane and his wife, Goldie, and Sherman Deane and his wife, Doris of Stanardsville; four daughters, Ruby Knight and her husband, Jesse, Marie Morris, Dorothy Shifflett of Stanardsville, and Mae Tomlin and her husband, Buddy of Mechanicsville; a brother, Lennie Shifflett of Stanardsville; a sister, Elsie Mobley of Stanardsville; 37 grandchildren; 117 great-grandchildren; and a number of great-great-grandchildren. She is preceded in death by six children, Little Sissie, Mamie Deane, Elmer Deane, Roy Deane and Earla Shifflett; a special granddaughter, Denice Houchens; three sisters, Carrie Roach, Ellie Barlow and Maudie McDaniel; and a brother, Lloyd Shifflett. A funeral service will be held at 2 p.m. Wednesday at Mt. Herman Mennonite Church, with Pastor Eli Stabaugh officiating. Interment will be in the church cemetery. The family will receive friends from 6 to 8 p.m. today at the Ryan Funeral Home Chapel, Quinque. The family requests memorial contributions be made to Mountain View Nursing Home HCR 5, Box 186, Aroda, Va. 22709.

ADDIE LEE SHIFFLETT HERRING
The Frederick News Post, Frederick, MD, Thu, Mar. 31, 1988
Mrs. Addle Lee Herring, 76, of Germantown. died Wednesday, March 30, at Shady Grove Adventist Hospital, Rockville. She was the wife of William H. Herring. Born Oct. 29, 1911, in Rockingham County. Va., she was a daughter of the late John and Matilda Conley Shifflett. Mrs. Herring was a member of the Damascus Church of God. Surviving besides her husband are three children. William W Herring Jr., of Mount Airy, Doris Jean Brown and Mary Frances Carroll, both of Clarksburg; seven grandchildren; seven great-grandchildren; one step grandson, two brothers. Arthur Shifflett of Damascus, John Shifflett of Stanardsville, Va.; and two sisters Virgie Collier and Ludie Collier, both of York, Pa. Friends many call 7-9 p.m. Friday, April 1, at the Olin L. Molesworth Funeral Home in Damascus. Funeral services will be held 3 p. m. Saturday, April 2, at the funeral home. The Rev. Franklin E. White Jr. will officiate. Interment will be in Forest Oak Cemetery, Gaithersburg.

ADDIE LEWIS SHIFFLETT
The Greene County Record, Greene Co., VA, Thu, Nov. 7, 1975
Mrs. Addiel Lewis Shifflett, 82, of Stanardsville died Saturday, Nov. 1, 1975 in a Charlottesville hospital. Born in Albmarle County, she was the daughter of the late Jerome and Martha Lewis. She was the wife of Morton Shifflett of Stanardsville. She is survived by four daughters, Nelie Shifflett of Stanardsille, Mrs. Ellen Humphrey of Newport News, Mrs. Alice Batten and Mrs. Catherine Morris, both of Charlottesville; two sons, Roy M. Shifflett of Charlottesville and Ellis Shifflett of Baltimore, Md.; one sister, Mrs. Murkey Lafferty of Waynesboro; fifteen grandchildren and nine great-grandchildren. The funeral was 2 p.m. Nov. 4 at Evergreen Church of the Brethren with interment in the church cemetery. Arrangements were by Ryan Funeral Home.

ADDIE M. SHIFFLET FLETCHER
The Independent, Holmdel, NJ, Mar. 15, 2005
Mrs. Fletcher, 82, of Hazlet, died March 12 at Bayshore Community Hospital, Holmdel. Born in West Virginia, she resided in Trenton prior to moving to Hazlet 12 years ago. She was a homemaker. She was a communicant of Holy Family Roman Catholic Church, Union Beach. She is survived by five daughters, Mabel Fletcher and Evelyn Fletcher of Hazlet, Patricia Beverly of Union Beach, Josephine Fletcher of North Carolina, and Helen Szabo of Pennsylvania; four sons, George Fletcher of Hazlet, Thomas Fletcher of Virginia, and George Davis and William Davis of West Virginia; a sister, Bertha Smith of Maryland; 11 grandchildren; and eight great-grandchildren. Visitation will be March 16 from 2-4 p.m. and 7-9 p.m. at Day Funeral Home, Keyport.

ADDIE VALERA SHIFFLETT
The Greene County Record, Feb. 1968
Mrs. Addie Valera Shifflett (Mrs. Zermie Shifflett) of Boonesville, died in a Staunton Hospital on February 7, 1968. She was 81. Born July 12, 1887, she was a lifelong resident of Boonesville, the daughter of the late Edward and Cordellia Via Shifflett, and the widow of Zermie Shifflett. Surviving are two sons, Clarence Shifflett of White Hall and James Shifflett of Vienna; four daughters, Mrs. Claude Herring of Baltimore, Mrs. Raymond Walton of Westminster, Md., Mrs. Nellie Via and Mrs. Violet Hedgpeth of Charlottesville, a brother, Gallie Shifflett of Crozet, a sister Nattie Morris of Crozet. Funeral services were held Friday in the Prize Hill Church at Boonesville with burial in the church cemetery.

ADDIE VALARE SHIFFLETT (same Addie as above)
The Daily Progress, Charlottesville, VA, Feb. 7, 1968
BOONESVILLE – Mrs. Addie Valare Shifflett, 81, died in a Staunton hospital this morning. A lifelong resident of Boonesville, she was born on July 12, 1878. She was the daughter of the late Mr. and Mrs. Edward Shifflett, and the widow of Zermie Shifflett. Surviving are two sons, Clarence Shifflett of White Hall and James Shifflett of Vienna four daughters, Mrs. Claude Herring of Baltimore, Mrs. Raymond Walton of Westminster, Md., Mrs. Nellie Bia and Mrs. Violet Hedgpeth of Charlottesville; a brother Gallie Shifflett of Crozet; a sister, Mrs. Nattie Morris of Crozet; 35 grandchildren and several great-grandchildren. Preddy-Teague Funeral Home is in charge of arrangements, which are incomplete.

ADELLA "DELL" GILLEN SHIFLET
The Herald Standard, Uniontown, PA, May 21, 2005
Adella "Dell" Gillen Shiflet, age 85, of Dade City, Florida, and formerly of Elco, Pa., died Thursday, May 19, 2005, in Pasco Regional Hospital, Dade City, Florida. She was born December 10, 1919, in Elco, Pa., daughter of Edward Gillen and Mary Yurgalonas Gillen. She was Catholic by faith. "Dell" was preceded in death by her Parents, her Husband, Roscoe T. Shiflet (November 2, 1978), and three Brothers, Vincent, Stanley and Edward Gillen. Survivors include four daughters and sons-in-law: Ruth and Edward Walters and Jo Ann and Aaron "Hank" Huhn all of Dade City, Florida, Nancy and Bernard Spada of California, Pa., and Donna and Dr. Jack Gates of Danville, Pa.; one son, Richard Thomas Shiflet of McClellandtown, Pa.; 13 Grandchildren: Billy Walters, Denise Sutton, Diane Romo, Tommy Huhn, Michael Huhn, Richard Huhn, Ann Loto, Yvonne Lue, Branee Miller, Bernard Spada III, Heidi Geary, Michael Stenson and Nicole Stenson; 13 Great Grandchildren: Michele, Shawn, Autumn, Emily, Joey, A. J., Patrick, Romana, Kimberly, Geoffrey, Victoria, Austin and Myles; one Brother, John Gillen and his wife, Dorothy, of Roscoe, Pa.; two Sisters: Nellie Reedy of Pittsburgh, Pa., and Anne Simala of Stockdale, Pa.; and many Nieces and Nephews. Family will receive friends at the ED MELENYZER FUNERAL HOMES INC., 1008 Furlong Avenue, Roscoe, Pa., on Sunday from 2 to 4 and 7 to 9 p.m. where a Prayer Service will be held Monday, May 23, at 11 a.m. with the Rev. Father George Moneck officiating. Interment will follow in Mount Calvary Cemetery, Coal Center, Pa.

ADELINE SHIFFLETT
The Daily Progress, Charlottesville, VA Apr 2, 2003
Adeline "Adieu" Shifflett, 90, died Monday March 31, 2003, at Evergreene Nursing Home in Stanardsville, Va. Born in Spurs Point in Baltimore, Md., on December 8, 1913, she was the daughter of the late Albert Shifflett and Mandy Jane Shifflett. She was preceded in death by two brothers, William Shifflett and Cecil Shifflett; and a sister, Reva Shifflett. She is survived by her only child, Walter Shifflett Sr., of Orange County, Va., and his wife, Irene Shifflett. She is also survived by one sister, Lillian Morris of Afton; five grandchildren, Wanda, Pam, Walter Jr., Tammy and Porter; two great-grandchildren; and numerous nieces and nephews. The family would like to express a special thanks to the staff at Evergreen Nursing Home for their constant and continuous care for Adieu Shifflett. A funeral service will take place at 1 p.m. Friday, April 4, 2003, at the Ryan Funeral Chapel, Quinque, with Pastor Wendell Lamb officiating. Interment will take place in Wyatt Mountain Cemetery. The family will receive friends from 6 to 8 p.m. Thursday at the funeral home.

MAGGIE E. SHIFFLETT
Mrs. G. W. Shiflett
The Daily Progress, Charlottesville, VA, Wed. Sept. 6, 1961
NORTONSVILLE - Mrs. George Wesley Shiflett, 72, of Nortonsville, died early Tuesday morning at a Staunton hospital. The former Aggie Frances Shiflett, she was born March 1, 1889, in Greene County. She was the daughter of the late Overton and Hilda S. Shiflett. Her husband is deceased. She is survived by one son, Thomas J. Shiflett of Stanardsville; and two foster sons, William C. Shiflett of Richmond and Sgt. Roy M. Shiflett, stationed with the U.S. Army at Chicago, and three sisters, Mrs. Jason Morris of Lydia, Mrs. Lewis Roach of Alberene and Mrs. Floyd Shiflett of Stanardsville. A graveside service will be held at 4 p.m. EST tomorrow in the family cemetery near Free Union.
(Note - Maggie Shifflett was later moved to the Free Union Church of the Brethren due to someone purchasing the land and wanting to developing it. Their foster sons, William C. Shifflett and Roy M. Shifflett had them moved. William Shifflett and his brother Roy Mason Shifflett, are the nephews of Maggie Frances Shifflett and the children of Mary Jane and Chestly Shifflett.)

AGNES CLARKE SHIFFLETT
The Washington Post, Washington, DC, Sun, Dec. 4, 1966
Suddenly, on Saturday, December 3, 1966, Agnes Clarke Shifflett of Arlington, Va., beloved wife of Raymond Shifflett; mother of Charles Clarke, John R. Clarke, Joseph Aubrey Clarke, Mrs. Marguerite Siderchuk, Mrs. Mary Cox and Raymond Shifflett Jr. Also surviving is a sister, Mrs. Mary Eva Mledzinski and 21 grandchildren. Friends may call at the Mattingly Funeral Home, Leonardtown, Md., where the Rosary will be recited Monday, December 5, at 8 p.m. Mass will be offered Tuesday, December 6, at 10. a.m., at St. John's Church in Hollywood, Md. Interment Church Cemetery.

AGNES D. SHIFFLETTE
The Washington Post, Washington, DC, Dec 17, 1970
On Tuesday, December 15, 1970, of Oxon Hill, Md., Agnes D. Shifflette, beloved mother of Mrs. Dolores Campbell, John and Carl Shifflette; sister of Mary Ervin, Rose Lawler, Justine Anderson, Anna Onuska, and William Dolan; also survived by eight grandchildren. Friends received 10 a.m. to 10 p.m. Thursday at the Robert E. Wilhelm Funeral Home, 4308 Suitland Rd., SE. Requiem mass will be offered at St. Teresa's catholic Church, Anacostia, Md., on Friday, December 18, at 10 a.m. Interment Cedar Hill Cemetery. In lieu of flowers, contributions may be made to the Cancer Research Fund or W.W.D.C. Children's Fund.

AGNES DAWSON SHIFFLETTE
The Register Herald, Beckley, WV, Wed, Jul. 15, 1998
MELBOURNE, Fla. - Agnes Dawson Shifflette, 91, formerly of Joseph St., Beckley, died Sunday, July 12, 1998, in a Melbourne hospital following a long illness. Born Oct. 30, 1906, at Wickham, she was the daughter of the late William and Ollie Wiley Dawson. Mrs. Shifflette was a long time resident of the Beckley area. She was a silk presser for Raleigh Cleaner and Laundry with 49 years of service. She was a member of the Oak Grove Christian Church and had been a resident of Melbourne since 1997. She was preceded in death by her husband, James A. Shifflette. Survivors include a daughter, Shirley Ann Sydnor and her husband, Joe, of Melbourne; two sisters-in-law, Eva Wiseman and Vernie Dawson, both of Beckley. Services will be 3 p.m. Thursday at Melton Mortuary Chapel with Pastor Tim Grasham officiating. Entombment will follow in Sunset Memorial Park Cemetery, Beckley. Friends may call one hour before the services Thursday at the funeral home. Family and friends will serve as pallbearers. Arrangements by Melton Mortuary, Beckley.

AGNES DAWSON SHIFFLETTE
The Charleston Gazette Jul. 15, 1998
MELBOURNE, Fla. - Agnes Dawson Shifflette, 91, of Melbourne, formerly of Beckley, W.Va., died July 12, 1998, in a Melbourne hospital after a long illness. She was a silk processor for Raleigh Cleaners and Laundry with 49 years' service, and a member of Oak Grove Christian Church. Surviving: daughter, Shirley Ann Sydnor of Melbourne. Service will be 3 p.m. Thursday at Melton Mortuary, Beckley, with Pastor Tim Grasham officiating. Entombment will be in Sunset Memorial Park, Beckley. Friends may call one hour prior to service at the funeral home.

AGNES ELIZABETH SHIFFLETT MORRIS
The Daily Progress, Charlottesville, VA
Agnes Elizabeth Shifflett Morris, 51, of Earlysville died Friday at her home. She was born June 29, 1929 in Ivy. She was the daughter of the late Luther Whitt Shifflett. She was the wife of the late Elijah Morris. She is survived by her mother, Gracie Shifflett of Crozet and two sons, Michael Wayne and Randall Douglas Morris, both of Earlysville; three brothers and one sister; Everett C. Shifflett of Crozet; Huey E. Shifflett of Earlysville; Marvin L. Shifflett of Whitehall; and Ellie V. Beck of Earlysville. She was an employee of Morton Frozen Foods. She was a member of the Gentry's Methodist church of Boonesville. Funeral services will be held 2 P.M. Monday at the Chapel of the Hill and Wood Funeral Home with the Rev. C. C. Kurtz presiding. Burial will be at the Holly Memorial Gardens. Those who wish may contribute to the Charlottesville-Albemarle Rescue Squad. The family will receive friends today from 7 to 8 P.M. at the Hill and Wood Funeral home. Hill and Wood are in charge of arrangements.

AGNES FRANCES SHIFFLETT MORRIS
Mrs. Bluford Morris
The Daily Progress, Charlottesville, VA, Tue, Jun. 30, 1942
Mrs. Agnes Frances Morris, widow of Bluford Morris, died at an early hour this morning at the Mission Home. She was a native of Greene County, daughter of the late Durrett and Jane Shiflett, and was 82 years of age. Surviving are three daughters, Mrs. Maude Davis, Mrs. Wilford Shiflett and Mrs. Edwin Hall, all residents of Boonesville and three sons, Durrett Morris of Free Union, James Morris of Boonesville and Daniel Morris of Mt. Fair. Mrs. Morris also leaves one brother, Thomas Shiflett, of Free Union, and three sisters, Mrs. Will Sullivan of Mission Home, Mrs. Otis Morris of Dyke, and Mrs. Lutie Riley of Baltimore. The funeral will be held at 4 o'clock Thursday afternoon from the Episcopal church at Mission Home and interment will follow in the churchyard.

AGNES IRENE SHIFLETT BOBECK
The News Journal, DE, Tue, Apr. 16, 2013
Agnes Irene Bobeck, age 95, passed away peacefully at Brandywine Nursing Home in Wilmington on Sunday, April 14, 2013. Agnes was born in North East, Maryland to the late Charles and Mary Shiflett. She was a waitress at Govatos' in downtown Wilmington for many years. She was a member of Sacred Heart Catholic Church in Wilmington. Agnes was predeceased by her husband Edward Bobeck. She is survived by her son Raymond McNatt; step-sons Edward E. Litsinger and John Bobeck; step-daughters Vivian A. Houghton, Carolyn Will, Phyllis Gourdin, Peggy Hullinger, and Pamela Morganroth ; 14 grandchildren; 16 great-grandchildren. Mass of Christian Burial will be offered at St. John the Baptist Roman Catholic Church, 200 E. Main Street, Newark, DE on Thursday, April 18, 2013 at 11:00 AM. Friends may visit with the family one hour prior at church beginning at 10:00 AM. Interment will follow Mass at All Saints Cemetery. In lieu of flowers, memorial contributions can be made to Little Sisters of the Poor, 185 Salem-Church Road, Newark, DE 19713. Arrangements by: YASIK FUNERAL HOME, STANLEY S. YASIK, INC., Newark, Delaware, (302)737-4444

AGNES M. WOOD SHIFFLETTE
The Daily News Record Rockingham Co., VA Apr. 13, 2001
Agnes M. Wood Shifflette, 98, 604 10th Street, Shenandoah, died Wednesday, April 11, 2001, at Rockingham Memorial Hospital. Mrs. Shifflette was born Jan. 22, 1903, in Elkton, and was the daughter of the late Joseph P. and Louise Shifflette Wood. She was a homemaker and the oldest member of the Shenandoah Baptist Church. She attended Bible Study with John Everhart, and was also a member of the Fellowship of Witness Women. She is survived by two sons, William "Earl" Shifflette, Corapolis, Pa.; and James Warren Shifflette, McGaheysville; two daughters, Almeda Good, with whom she made her home for 46 years, and Eileen May, both of Shenandoah; eight grandchildren; 10 great-grandchildren; one brother, Gordon A. Wood, Elkton; and one sister, Mamie Graves, Alexandria. The Rev. Hudson Nuckols, the Rev. Wayne Wright and Joan Everhart will conduct the funeral service at 2 p.m. Saturday at the Shenandoah Baptist Church. Burial will be at the Rest Haven Cemetery in Shenandoah. The body will be moved to the church today, where friends may call after 1 p.m. The family will receive friends at the church from 7 to 9 p.m. this evening. Memorial contributions may be made to the Shenandoah Baptist Church, 428 4th Street, Shenandoah, 22849, or the Shenandoah Rescue Squad, 544 4th Street, Shenandoah, 22849. Arrangements are by the Kyger Funeral Home in Shenandoah.

AGNES NADINE SHIFLETT
The Daily Progress, Charlottesville, VA, Sat, Jul. 12, 2008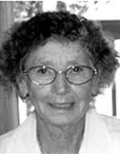 Agnes Nadine Shiflett, 82, of Free Union, passed away at her home Thursday, July 10, 2008, with her daughters at her side. She was born December 7, 1925, in Sparrows Point, Maryland to the late Arthur C. Shiflett and the late Theresea Ann Shiflett. In addition to her parents, she is preceded in death by her husband, Leo W. Shiflett; and a brother, Chester C. Shiflett and his wife, Theresa. She is survived by her loving daughters, Carole Ann Johnson and her husband, Alvin, and Karen Jo Chisholm and her husband, David, both of Free Union; grandchildren, Billy and Theresa Johnson, Steve and Peggy Johnson, Kenneth and Tiffany Johnson, Corrie and Kevin Morris, Jason Chisholm, all of Free Union, Timothy Chisholm of Florida, and Stacey Ann Kendrick of Charlottesville; 16 great-grandchildren; a sister at heart, Mildred Gibson; and numerous nieces and nephews. The family would like to express their thanks to Dr. Bruce Campbell, Dr. Cynthia Spaulding, Dr. Gordon Morris and to Hospice of the Piedmont. The family will receive friends 6 until 7 p.m. Sunday, July 13, 2008, at Teague Funeral Home. A funeral service will be held 11 a.m. Monday, July 14, 2008, at Prize Hill Church conducted by the Reverend Richard Hayes. Interment will follow in Prize Hill Church yard. Grandsons will serve as pallbearers. Following the interment, there will be a reception at Good Shepard of the Hills Episcopal Church. Family and friends may sign the guest register at teaguefuneralhome.com.

AGNES O. SHIFLETT
The Moberly Monitor-Index, Moberly, MO, Tue, May 21, 1940
Mrs. B. H. Shiflett Dies; Funeral to be at Huntsville
Mrs. B. H. Shiflett, 60, of Cairo died at Woodland Hospital here about 6 o'clock yesterday morning. She had been ill only a short time and a patient at the hospital only since Friday. Mrs. Shiflett was the daughter of the late Mr. and Mrs. Woodson White of Edina. She was married Jan. 6, 1901 to B. H. Shiflett, former Huntsville grocer and county judge. She was a member of the Baptist Church and Order of the Eastern Star. Mrs. Shiflett is survived by her husband; one son, John W. Shiflett of Cairo; two grandchildren; four sisters and two brothers. A son and daughter proceded her in death. The body has been taken to Huntsville and will remain at her former on Mulberry street there, now occupied by a nephew, George B. Shiflett and wife. Funeral services will be conducted at 2 o'clock Wednesday afternoon at the Huntsville Baptist Church by the pastor, the Rev. B. F. Kennedy. Burial will be in Huntsville cemetery.
See Husband Bennie's Obit

AGNES T. SHIFFLET PHILLIPS
Newspaper in OH, Apr. 18, 1995
Mrs. Agnes T. (Shifflet) Phillips, died April 8 at Middletown Regional Hospital, after a lengthy illness as a patient of the Barbara Parke Convalescent center. She was formerly a resident of Hill Avenue in Franklin. Mrs. Phillips was a native of White Sulphur Springs, W. Va., and a member of the First Presbyterian Church, Springboro. She and her late husband, Raymond, owned and operated Phillips Appliance Store on Main Street, Franklin, which she continued to operate for more than 40 years, selling kitchen and laundry appliances, televisions and air conditioners. An authority on antiques, she also displayed many antiques in the window of the store. She maintained a lifelong interest in the people and the community of Franklin, as well as local politics. She was preceded in death by her husband, Raymond, who died in 1979; a brother, Thomas Shifflet and her sister, Juanita Mears. She is survived by her son, John of Cincinnati; one granddaughter; three sisters, bertha Yeager of Middletown, Helen Mitchell of Springfield and Blanche Pfitzinger of Hilton Head, S.C.; and one brother Earl of Venice Fla. Graveside services were April 13 at Evergreen Cemetery in West Carrollton, with the Rev. Kenneth Howard of the Covenant Presbyterian Church, Springboro officiating.

AHAS SHIFFLETT
(probably) The Daily News Record, Harrisonburg, VA, Aug. 23, 1943
Ahas Shifflett Dies at Hospital.
Yancey Resident will be Buried this Afternoon.
Ahas Shifflett, 77, resident of the Yancey community for a number of years, died at Rockingham Memorial Hospital Saturday Night at eight o'clock. He had been in bad health for the past year and had been bedfast for three weeks. He was a son of Austin and Hasten Shifflett, of Greene Country. Mr. Shifflett is survived by three daughters -- Mrs. Lydia Wood, Ivy Depot; Mrs. Nancy Crawford, Baltimore; and Mrs. Virgil M. Frazier, Yancey; and three sons, Bernard and William Shifflett, Yancey; and Richard Richard Shifflett, Elkton. Funeral Services will be held at the grave in the Wyant Cemetery, near Beldor, Monday afternoon at two o'clock, the Rev. C. E. Long officiating.
Note: This obit is transcribed actually the way it appeared. Ahas died on the 21st of August, then Ahas was buried on the 23rd and this obit was in the August 23 newspaper. Wrong information includes Austin versus Gustin as his father. Richard Richard is Richard Lee, Bernard is Henry Bernard, William is William Taft, and Virgil M. is Virgie Mae.

AILEEN SHIFFLETT ROBERTS BALLENGER
The Gaston Gazette, Tue, Nov. 11, 2014



CLOVER, S.C. - Aileen Shifflett Roberts Ballenger was born April 18, 1947, in the mountains of Virginia. She grew up in Culpepper, Virginia helping her parents operate their country store. Upon completing high school, she attended and graduated from Averett College in Danville, Virginia. She also graduated from Presbyterian School of Christian Education in Richmond, Virginia. After college she traveled to Japan as a Christian missionary to teach English before ultimately settling in Gastonia, North Carolina. The beginning of her teaching career fostered a passion for advocacy of children and adults with special needs. Loving everyone was a life-long message that Aileen conveyed to everyone she met. She served as preschool director at First Baptist Church and taught at Mary Ellen Nelson School, which eventually became Webb Street School. In addition she operated Roberts Rentals. One of Aileen's most precious gifts to people was her ability to communicate her ideas with clarity and kindness. There were many lives and non-profit organizations deeply touched by Aileen's acts of service. Examples of a few ways that she served include church work, Gaston Residential, and as a chaplain with Gaston Hospice. Aileen filled her life and time entertaining family and friends. She embodied the ability to blend fun into any experience, no matter the occasion. Her ability to create joy and laughter in any circumstance was a true gift to many. Aileen held a special place in the hearts of those who knew her and will be greatly missed by those whose lives she touched. Survivors include her husband, Wayne Ballenger; son, Timothy Forest Roberts and wife, Carey of Belmont; daughter, Elizabeth Ross Roberts Kelley and husband, Patrick of Greensboro; grandchildren, Jack- son Forest Roberts, Henry Dixon Roberts, Matilda "Mattie" Ross Kelley; brother and sister in law, Rodney and Deanice Shifflett of Stanley; brother in law and sister in law, Tally and Diane Roberts of Lake Wylie, SC; sister in law and brother in law, Jane and Sam Bolin of Bowling Green, SC; by the blessing of her additional marriage, her bonus family; children, Ty and Kayla Ballenger, Lee and Jason Garver, Danielle Ballenger and Kate and Lee Summerville; grandchildren, Morgan Garver, Greyson Garver, Olivia Garver, Norah Kaye Summerville, Laurel Ballenger, Tanner Ballenger and Graham Summerville. She was preceded in death by her parents, Marcus Stinton Shifflett Sr. and Sallie Shifflett; her husband, John Ross Roberts II and her brother, Marcus Stinton Shifflett Jr. A graveside service will be held noon Wednesday at Oakwood Cemetery with the Rev. Olin Byrum III officiating. A celebration of life service will be held 1 p.m. Wednesday at McLean Funeral Directors of Gastonia Founders Chapel. The Family will greet friends following the service at Stowe Manor, 217 S. Central Ave., Belmont, NC 28012. In lieu of flowers, memorials may be made to Covenant Baptist Church, 3131 Erskine Dr., Gastonia, NC 28054 or to Agape Hospice, 1317 Ebenezer Rd., Rock Hill, SC 29732. McLean Funeral Directors of Gastonia is serving the Ballenger family. Condolences may be sent online by visiting www.mcleanfuneral.com.

AL SHIFFLETT
The Daily News Record, Harrisonburg, VA, Fri, Jan. 29, 2005
Al Shifflett, 73, of Harrisonburg, died on Thursday, January 27, 2005 at his home following a long illness. He was born on April 3, 1931, in Harrisonburg and was a son of the late Albert Walker and Blanche Leake Shifflett. He was a member of the Providence Baptist Church, Harrisonburg. He entered the U.S. Army at the age of 17, where he served for two years and then he served in the U.S. Air Force for 18 years. He was in the Korean Conflict and was a Purple Heart, recipient. He was a member of the Harrisonburg VFW Rion-Bowman Post No. 632, and the DAV. Following his military career he worked for Page AVJET, Dulles Airport, before moving to Harrisonburg in 1984. He is survived by his wife Nancy Trobaugh Shifflett, six sons and spouses, Al Shifflett, II and wife Kathy of Battle Creek, Mich., Michael R. Shifflett and Joan of Clayton, N.Y., Robert W. Shifflett and Andrea of Stephens City, Scott D. Shifflett and Stacey of Harrisonburg, Jason P. Shifflett and Kimberly of Harrisonburg, Richard Warble of Richmond, step-son, Leslie J. Trobaugh and Christine of Dayton, two brothers, Garnett Shifflett and Catherine of Harrisonburg, John Mark Shifflett and Linda of Dayton, three sisters, Dorothy Linhoss and Kenneth of Harrisonburg, Celina Fulk and Kenneth of Harrisonburg, Connie Dodd and Paul of Harrisonburg. Eighteen grandchildren, 14 great-grandchildren, two step-grandchildren, and several nieces and nephews also survive. He was preceded in death by four brothers, Ernest Shifflett, Charles Shifflett, James Shifflett, Herman Shifflett, two sisters, Frances Phillips, Margaret McDonaldson, one grandson, Pierce Warble. A funeral service will be conducted on Sunday, January 30, 2005 at 2:00 PM in the Providence Baptist Church, with the Rev. Lloyd Sprinkle officiating. Burial will follow in the Dayton Cemetery, with military rites conducted by the Rion-Bowman VFW Post No. 632. The family will receive friends at Johnson Funeral Service Bridgewater on Saturday, January 29, 2005 from 7:00 PM to 8:30 PM. Memorial contributions may be given to the Gideon's International, P.O. Box 734, Harrisonburg, VA 22801.

AL D. SHIFLETT
The Abbey-Riposta Funeral Home
Al D. Shiflett, 76, Tallahassee, a retired Mortgage Broker, passed away Wednesday, February 03, 2010, at Tallahassee Memorial Healthcare. Born March 31, 1933, in Adel, Georgia, he was a son of the late Hugh and Myrtice Harris Shiflett. For 50 years, he was married to Shirley Conner Shiflett, who survives, served his country in the United States Air Force and was of the Baptist faith. He was also an avid Georgia Bulldog fan. He is survived by his wife, Shirley Shiflett, Tallahassee; daughter and son-in-law, Sharry and Ted Handley, Tallahassee; son, Alan Shiflett, Tallahassee; grandchildren, Lori Handley, Panama City, Lisa Kennedy, Blakely, Georgia, Shelby Handley, Tallahassee, Amber Shiflett, Tallahassee; great-grandchildren, Lacey Rathel, Tallahassee, Savannah Porter, Jefferson, Georgia, Connor Kennedy and Olivia Kennedy, Blakely, Georgia; sisters, Laurine Griffin, Bainbridge, Georgia, Christine Lowe, Uvalda, Georgia. He was preceded in death by his parents; brother, Otis Shiflett; sister, Wilma Brazel; great-granddaughter, Hailey Kennedy. The funeral is 2:00 PM EST, Saturday, February 6, 2010, at Abbey-Riposta Funeral Home, with interment at Tallahassee Memory Gardens. The family will receive friends an hour prior to the service at the funeral home. Rev. Nathan Greer will officiate with Chris Kenny, Curt Stralow, Cory Morea, Brian Wilder, Mike Dodson and Tim Hawkins serving as pallbearers. Guests may sign the online register at www.abbeyripostafh.com. Abbey-Riposta Funeral Home, Tallahassee, Florida, (850) 562-1518.

ALANA MORGAN SHIFFLETT
The St. Louis Post-Dispatch, MO, Jul. 19, 2004
SHIFFLETT, ALANA MORGAN our beautiful angel was born June 3rd, 2004 and passed Saturday, July 17, 2004; dear daughter of LeAnn Trendle and Jeff Shifflett; dear sister of Michael Andrew Trendle and LaJon James Shifflett; dear granddaughter of Patricia Trendle, Mike and Carol Shifflett and Nancy Wagoner; dear great-granddaughter of James Callaham; our dear niece and cousin. Funeral from KUTIS AFFTON Chapel, 10151 Gravois, Wednesday, July 21, 12:30 p.m. Interment Resurrection Cemetery. Contributions to Nurses for Newborns appreciated. Visitation Tuesday, 4-8 p.m.


Unknown Newspaper
ALBERT SHIFFLETT
Death of Albert Shifflett --- Who Came to Bureau County in 1844 and Lived Here Continuously for Sixty-Nine Years. Albert Shifflett, one of the early settlers of Bureau county, passed away at his late home in this city, at 3:30 o'clock Monday afternoon, December 8, 1913, in the 88th year of his age. For many years Mr. Shifflett had been a familiar personage on the streets of Ohio. He was known to every man, woman and child in the city and for miles around, and he enjoyed beyond most men that good will and fellowship in the community in which he lived that adds so much to the pleasures of life and makes its burdens easier to bear. Of all who knew him we doubt if there was among them one who harbored a thought against him. The home of which he was the head was known as one of the most hospitable, and he was never happier than when entertaining his friends. He always liked to have them visit him. He loved children, and always stopped when he came upon a group of them and had a pleasant word to say. Until about six months ago he bore his age remarkably well, at which time very little exertion began to make him tired, and his trips up town became less and less frequent, until six weeks ago he made his last journey to the scenes and places in the business part of town he had daily visited for many years. With increasing weariness interest in things generally also failed, and realizing that his days on earth were few, he told his children that his course was run; that he was ready for his departure. His children living at a distance came to see him and bid him a last good bye, and when the hour of transition arrived he passed into the great beyond as calmly and peacefully as one falling into a gentle slumber. Funeral services, conducted by Rev. L. S. Kidd of the Methodist Protestant church, were held at the late residence of the deceased at 1:30 o'clock Wednesday afternoon, and the remains were laid to rest beside those of his wife in the family lot in Union cemetery. Albert Shifflett was born April 21, 1826, in Rockingham county, Virginia, the son of Garland Shifflett --- missing text ---. In 1850 Mr. Shifflett began the improvement of a farm in section 33. Ohio township, where he remained until 1865, when he moved to the farm he owned, south-east of town at the time of this death. June 29, 1856 he was united in marriage with Miss Ellen Hensel, daughter of John and Rachel Hensel of the state of Ohio. Her grandfather, Frederick Hensel, was a soldier in the war of 1812, and died in a hospital. Mr. Shifflett's grandfather was a soldier in the Revolutionary war. Mr. and Mrs. Shifflett were the parents of nine children, six of whom survive their father. They are Mrs. Dell M. Smith, Mrs. Mary Inks and Asher W, of Ohio, Ill., John A., of Abington, Ill., Mrs. Ella L. Brewer of DeSmet, S. D., and Mrs. Jessie M. Smith of Clinton Ill. His wife passed away June 27, 1909. Sixteen years ago he moved from his farm to his late home on South Main street. June 26, 1906, Mr. and Mrs. Shifflett celebrated their golden wedding anniversary. Mr. Shefflett was not connected with any religious denomination. His first vote was cast as a Whig, but when the Republican party was organized in 1856 he joined it, and was a staunch advocate of the --- missing text

ALBERT SHIFFLETT
The Daily Progress, Charlottesville, VA Sep 15, 1988
Albert Shifflett, 64, of 207 Douglas Ave., Charlottesville, died Wednesday, Sept. 14, 1988, in a Richmond hospital. He was born Aug. 18, 1924, in Greene County. He is survived by his wife, Carrie Lee Shifflett; three daughters, Barbara Ann Sisk, Margie Lou Richards and Peggy Jean Shifflett, all of Charlottesville; four sons, Rickey Linwood Shifflett, Jerry Edward Shifflett, Roger Lee Shifflett, all of Charlottesville and Bobby Junior Shifflett of Stanardsville; three brothers, William Edward Shifflett of Charlottesville, Kenas Shifflett of Earlysville and Jack Shifflett of Glasgow; a sister, Hattie Chaplin of Havre de Grace, Md.; and 14 grandchildren. He was preceded in death by a brother, George Shifflett. Mr. Shifflett was an U.S. Army veteran of WWII. A funeral service will be conducted 2 p.m. Saturday, Sept. 17, at the Ryan Funeral Home, Quinque. Interment will follow in the Stanardsville cemetery. The Rev. Earl Clore will officiate. The family will receive friends 7 to 8 p.m. Friday at the funeral home.

ALBERT SHIFLETT (James Albert Spriggens Shiflett)
The Daily Progress, Charlottesville VA March 15, 1938
GUN SHOT WOUNDS FATAL TO FARMER
Albert Shiflett Dies In Hospital After Arrest By ABC Officers
Albert Shiflett, thirty-nine, a farmer residing near Alberene, died at 5:15 o'clock yesterday afternoon at the University of Virginia Hospital from the effects of gun shot wounds in the chest self inflicted about 10 o'clock last Friday night, following his arrest by ABC officers on a liquor distilling charge. Taken into custody by the officers at his home on Friday, Shiflett made his escape after being permitted to go back into his house for a few personal possessions. He was rushed to the hospital here in a Scottsville ambulance, arriving at 2:30 o'clock Saturday morning and was operated upon at 4:30 that morning. He was a native of Greene County, son of the late Studavin and Polly (Frazier) Shiflett. He married Miss Mary Shiflett, of Alberene, who survives with four children, James, Ruth, Edna and Ralph Shiflett. He also leaves two brothers and three sisters -- Robert Harris Shiflett, of Crozet; Thomas Shiflett, of Baltimore; Mrs. Virgie Frazier, of Morgantown, W. Va.; Mrs. Bertha Frazier of Brown's Cove, this county, and Mrs. Gertrude Shiflett, of Schuyler, Nelson County. The funeral will be held at 3:30 o'clock tomorrow afternoon from the Mission Home, this county, near the Greene County line, the service to be conducted by the Rev. W. Roy Mason, D. D. of the Episcopal Church. Interment will be in the family plot at the Mission Home. The funeral party will leave the Hill & Irving Funeral Home at 2:30 o'clock.

ALBERT C. SHIFLET
The Morning Herald, Hagerstown, MD, Tue, Jul. 10, 1945
Albert C. Shiflet, former resident of Hagerstown, died on Sunday at his home, 3606 Ferndale Avenue, Baltimore. Formerly employed by the Western Maryland Railroad here, where he resided on Madison avenue, he has been in Baltimore for about 25 years, where he worked for the Pennsylvania Railroad. Surviving are his wife, six children and his mother, Mrs. Anna Zimmerman, all of Baltimore. Burial will be in Baltimore Wednesday at 2 p. m.

ALBERT CLAY "BUCK" SHIFFLETT
The Daily Progress, Charlottesville, VA
Albert Clay "Buck" Shifflett, 73, of Ivy died Thursday, March 26, 1992, in a local nursing home. Born Oct. 24, 1918, in Albemarle County, he was the son of the late George E. Shifflett and Hazel G. Shifflett. Mr. Shifflett was a retired mechanic of 48 years. He was a World War II veteran, an active hunter and fisherman, and a beekeeper. Survivors include his wife, Dorothy Dunn Shifflett of Ivy; two sons, Willie C. Shifflett of Charlottesville and Larry W. Shifflett of Earlysville; five grandchildren, Renee Shifflett, Tammie Shifflett, Jason Shifflett, Jewell Shifflett and Justin Shifflett; one step grandchild, Kimberly Knight, one brother, Hobert E. Shifflett; and one sister, Pauline Lucas. In addition to his parents, he was preceded in death by a sister, Marie Raines, and two brothers, George W. Shifflett and Carl E. Shifflett. A funeral service will be conducted at 3 p.m. Sunday in the Teague Chapel by the Rev. Edwin L. Leake. Interment will follow at Holly Memorial Gardens. The family will receive friends tonight from 7-8 p.m. at Teague Funeral Home.

ALBERT G. SHIFFLETT
The Daily Progress, Charlottesville, VA Feb 14, 1967
SEVERN, Md. – Albert G. Shifflett, 14, died suddenly yesterday in a Severn hospital. Son of Albert M. and Josie Shifflett of Severn, Md., he was born in Charlottesville on July 3, 1952. Surviving besides his parents are a brother, Patrick Shifflett of Severn; two sisters, Misses Deborah and Denise Shifflett of Severn; his maternal grandmother, Mrs. Agnes Wade Sullivan of Batesville; and his paternal grandfather, Albert M. Shifflett Sr. of Charlottesville. A graveside service will be at 3 p.m. Friday in Hillsboro Church Cemetery at Yancey's Mill. Preddy-Teague Funeral Home is in charge of the arrangements.

ALBERT "JUNIOR" SHIFFLETT
The Daily Progress, Charlottesville, VA July 9, 1981
Albert "Junior" Shifflett, 27, of Mount View Trailer Court, died July 8, 1981 at a local hospital. He was born November 24, 1953 in Charlottesville son of Albert and Carrie Shifflett. In addition to his parents, he is survived by his wife, Cindy Shifflett, a daughter, Michelle Shifflett of Charlottesville, four brothers, Bobby Shifflett of Stanardsville, Roger Shifflett, Ricky Shifflett and Jerry Shifflett all of Charlottesville, three Sisters, Barbara Sisk, Marjie Richards, and Peggy Shifflett all of Charlottesville. He was a mechanic at the Motor Clinic. Funeral will be 10 a.m. Friday in the Hill and Wood Funeral Home Chapel. Mr. Gary Knapp will officiate. Interment will be in Monticello Memory Gardens.

ALBERT MICKY SHIFFLETT JR.
The News Leader, Staunton, Augusta Co., VA, Nov. 5, 2007
WAYNESBORO — Albert Micky Shifflett Jr., 78, of 433 Woodland Circle, Waynesboro, died Friday, Nov. 02, 2007 at his residence. He was born Aug. 7, 1929 in Albemarle County, son of Albert Micky Shifflett and Bessie Mable Moyer Shifflett. He was a U.S. Army veteran, retiring after 30 years of service. Left to cherish his memories are his wife, Josie S. Shifflett of Waynesboro; son, Patrick M. Shifflett and wife Terri of Fishersville; nephew, Jeffrey D. Farmer who he raised as his son; daughters, Deborah L. Carter of Waynesboro, Denise M. Nielson and husband Robert of Chesapeake; seven grandchildren; brothers, Rea M. Shifflett and wife Rhoda of Waynesboro, Robert "Bob" Shifflett and wife Dot of Batesville, Fred L. Shifflett and wife Sandra of Charlottesville, Daniel "Danny" Shifflett and Marian of Waynesboro, David Shifflett and wife Beverly of Mint Spring; sisters, Doris and husband Robert "Bobby" Gibson, Mary Lucy and husband William Via of Waynesboro. Interment will take place 9 a.m. Tuesday, in Hillsboro Baptist Church Cemetery, Yancey Mills. A memorial service will be conducted 11 a.m. Tuesday at the Pleasant Hill Church of the Brethren by Pastor John Glick. There will be no formal viewing or visitation. Memorial contributions may be made to the AMC Hospice of the Shenandoah, 64 Sports Medicine Drive, Fishersville, Va., 22939. The family would like to extend a special word of thanks to the staff of Augusta Medical Center, the AMC Hospice of the Shenandoah, King's Daughters' Community Health Center, members of the Pleasant Hill Church of the Brethren and for the loving support of his family. McDow Funeral Home is handling arrangements.
See Mother Bessie's obit

ALBERT MICKEY SHIFFLETT SR.
The Daily Progress, Charlottesville, VA Nov. 23, 1975
Albert Mickey Shifflett Sr., 69, of Crozet, died Saturday, Nov. 22, 1975, at his home. Born in Greene County, he was the son of the late Chris and Georgia Shifflett. Mr. Shifflett was the husband of the late Bessie Moyer Shifflett. He was a retired Farmer. Mr. Shifflett is survived by seven sons, Fred L. Shifflett of Charlottesville, Rea Shifflett of Waynesboro, John R., Robert and Daniel D. Shifflett of Crozet, Albert M. Shifflett, Jr. of Greenwood, and David E. Shifflett of Afton; three daughters, Mrs. Marie S. Rice of Hampton, Mrs. Doris S. Gibson of Crozet and Mrs. Mary S. Via of Charlottesville; 28 grandchildren and five great grandchildren.. Service for Mr. Shifflett will be 2 p.m. Monday at the Joseph W. Teague Funeral Home Chapel with burial in Hillsboro Church Cemetery. See Wife Bessie's obit
See Son John's obit See Son Albert's obit

ALBERT RAYMOND SHIFLET
The Daily News Record, Harrisonburg, VA, Thu, Nov. 9, 1961
A. R. Shiflet
CLOVER HILL — Relatives in this area have been advised of the death of Albert Raymond Shiflet, 56, Oct. 19 at his home, Old Fort, N. C. Burial was in Hickory after a service at Old Fort Presbyterian Church, Oct. 21. Mr. Shiflet, born at Brandywine, W. Va., was a son of Jasper and Rebecca Rumsey Shiflet, natives of Clover Hill. Surviving are his wife, a daughter, Mrs. Donald Fitzgerald, Lake George, N. Y., a daughter, Lynn, Old Fort; two sisters, Miss Goldi Shiflet, Morganton, N. C; Mrs. Cleda Brenfleck, Trenton, N. J., two brothers, Bill Shiflet, Marion, N. C. and Bryan Shiflet, Brevard, N. C.

ALBERT SHIFFLET SMITH
The Bakersfield Californian, Thu, Jul. 21, 1977
Services will be in Greenlawn Memorial Chapel at 1:30 p.m. tomorrow for Albert Shifflett Smith, 84, 3502 Elcia Drive, who died July 19 in a Los Angeles hospital. The Rev. Russell Wolfe of the Church of the Nazarene, East Bakersfield, will officiate and Elks Lodge will also conduct services, Entombment will be in the Mausoleum at Greenlawn Memorial Park, Smith, a native of Illinois, lived in Kern County 30 years and in California 62 years. He retired from the Kern County Probation department in 1964. He was an Army veteran of World War I, a member of Kern County Employees Association, The Masons, Scottish Rite Bodies, Sacramento, Islam Temple Shrine, San Francisco, Elks Lodge 29 BPOE of Bakersfield, Eagles Lodge of Bakersfield, Veterans of Foreign Wars and the American Legion Post 26. Survivors include the widow, Cleo. Note: Parents are Daniel M. Smith and Della M. J. Shiflett

ALBERT WOODS SHIFLET
The Constitution Tribune, Chillicothe, MO, Mon, Mar. 30, 1987
Dr. Albert Woods Shiflet, Wheeling, died Sunday at Chastain's of Marceline. He was 80, and was a retired orthopedic surgeon from the Wichita, Kan. Area. Born Oct. 6, 1906 in Stringtown, he was a son of Albert Theodore and Mabel M. Satterly Shiflet. He married Lucile Stevenson, June 20, 1927. He served in the U. S. Army for 25 years, retiring as colonel and later practiced medicine at the United Mine Workers Hospital in Harlan., Ky. He retired from private practice in Wichita. Dr. Shiflet was a member of the American Medical Association. Surviving are two daughters, Velma S. Mitchell, Wheeling, and Carol N. Buxton, Denver, Colo.; seven grandchildren; five great-grandchildren, and a sister, Donnie Musgrove, St. Louis. Preceding him in death were his parents, and a sister, Thora Kate Young. Funeral services will be at 2 p. m. Wednesday at the chapel of the Wright Funeral Home in Meadville, with the Rev. Dick Newman officiating. Burial will be in the Wheeling cemetery. Friends may call at the funeral home after 12 noon Tuesday. Memorials may be made to Alzheimer's disease and related disease foundation and may be left at the funeral home.

ALBERTA MORRIS SHIFFLETT
The Daily Progress, Charlottesville, VA, Feb. 1994
Alberta Morris Shifflett, 72, of Charlottesville, died Saturday, Feb. 5, 1994, at her home. Born July 14, 1921, in Albemarle County, she was a daughter of the late Lunus Jerald and Alcie S. Morris. Her husband was the late Kelly Carlton Shifflett, who died in 1971. Mrs. Shifflett is survived by three daughters, Marie R. "Becky" Marshall and her husband, Anthony A. "Tony" of Charlottesville, Carolyn "Carol" Gardner and her husband, Jerry M. of Hampton, Sharon Halt and her husband, Robert E. "Bob" of Crozet; three sons, James K. Shifflett and his wife Shelby of Crozet, L. Gerald Shifflett and his wife, Linda of Batesville, and Carlton M. "Bunki" Shifflett and his wife, Bonnie of Charlottesville; one brother, George C. Morris Scottsville; nine grandchildren Raymond, Robbie, Kelly, Brian, Becky, Sam, Chris, Matthew and Mark; and a long-time-friend, Norris G. Clarke. She was preceded in death by a daughter, Joan Diane Shifflett; a granddaughter, Angel Carol Gardner; two brothers, James Irving and Charles Morris two sisters, Beulah Shifflett and Nellie Morris. A funeral service will be at 11 a.m. Tuesday, in the Teague Funeral Chapel with the Rev. Kevin Jasper officiating. Burial will follow in Gentry United Methodist Church Cemetery. For her true love of animals, the family suggests memorials be made to the S. P. C. A. or to the Hospice of the Piedmont. The family will receive friends 7-8 p.m. this evening at the funeral home. Teague Funeral Home is in charge of arrangements.

ALBERTA R. QUINN SHIFLET
The Baltimore Sun, Baltimore, MD, Fri, Feb. 6, 2009
SHIFLET , Alberta R. On February 4, 2009, ALBERTA R. SHIFLET (nee Quinn); beloved wife of the late Richard G. Shiflet, Sr.; devoted mother of Richard G. Shiflet, Jr. and his wife Dawn; dear sister of Harry Quinn and his wife Kathy and Mabel Quinn; sister-in-law of Earl Shiflet; loving grandmother of Lauren L. Shiflet. Also survived by many nieces and nephews. A funeral from the Connelly Funeral Home of Essex, 300 Mace Avenue on Monday at 9 A.M. Mass of Christian Burial will be celebrated at Our Lady Queen of Peace Catholic Church, 10001 Bird River Road at 10 A.M. Visiting hours Saturday and Sunday 3 to 5 and 7 to 9 P.M. Interment Holly Hill Memorial Gardens. Christian Wake Service Sunday 3:30 P.M. Contributions may be made to Our Lady Queen of Peace Catholic Church.
ALBERTA SHIFFLETT HUNT
The Daily Progress, Charlottesville, Va., Monday, Feb. 3, 1969
MRS. C. C. HUNT
STANARDSVILLE - Mrs. Alberta Shifflett Hunt, 74, died Saturday in a Charlottesville hospital. She was born Nov. 2, 1894, in Greene County, daughter of the late Burrus and Carrie Shifflett. She was the widow of C. C. Hunt. She was a member of the First Bible Baptist Church. Surviving are five sons, William E. Shifflett and Delwood W. Shifflett of Stanardsville and Ernest D. Shifflett, Herman P. Shifflett and Dallas A. Hunt of Baltimore, Md.; a daughter Mrs. Carrie Sacre of Charlottesville; a brother, Will P. Shifflett of Dyke; two sisters, Mrs. Cletus Glascow of Culpeper and Mrs. Lydia Smith of Philadelphia, Pa., and 10 grandchildren. The funeral will be tomorrow at 1 p.m. at the First Bible Baptist Church near Ruckersville, with burial in the Stanardsville Cemetery. Ryan Funeral Home is in charge of arrangements.

ALDA DEANE SHIFFLETT
The Daily Progress, Charlottesville, VA, Sat, May 17, 2014
Alda Deane Shifflett, 69, of Ruckersville, passed away at UVA Medical Center, Friday, May 16, 2014. She was recently diagnosed with lymphoma. Alda had a "heart of gold" and if you were privileged to know her you would say how special she always made you feel. Alda was born on May 30, 1944, in Albemarle County, the daughter of the late Mavis and Roy Deane Sr. In addition to her parents, she was preceded in death by her only child, Stanley "Mac" Shifflett; and a loving friend, Paul Phillips. Alda leaves to cherish the memory of her brothers, Roy Deane "Junior" and wife, Sonya, and Edward Deane and wife, Alice; nieces, Vivian Gay Shifflett, Lora Ann Shifflett; and a nephew, Lynn Deane. A special friend and companion, Bill Sprouse of Keswick; close friends, Ann Marshall, Brenda Elliott-Stover, and Joyce Jones; and a host of cousins and numerous friends. In Alda's memory tell someone you love them! Per her wishes arrangement by Virginia Crematory Society in Charlottesville, Virginia.

ALDEN C. SHIFFLETT
October 4, 1970
Shifflett Rites, McGaheysville - The funeral of Alden C. Shifflett, 66, will be held 11 a.m. Wednesday at St. Stephen's Good Shepherd Episcopal Church of Rocky Bar. The Rev. Richard Sander Jr. will officiate. Burial will be in the Mt. Olivet Cemetery at McGaheysville. The family will receive friends at the W. H. Kyger Funeral Home 7:30-8:30 p.m. today. Mr. Shifflett died Sunday at Newton E. Baker Veterans Hospital in Martinsburg, W. Va., where had been a patient since Sept. 24. October 4, 1970.
SEE ALSO: Elden C. Shifflett

ALEASE VIRGINIA BARNETTE SHIFFLETTE
The Daily Progress, Charlottesville, VA Jan 9, 1974
Mrs. Alease Virginia Barnette Shifflette, 56, of 210 Meade Avenue, died Thursday in a Charlottesville hospital. A native of Albemarle County, Mrs. Shifflette was the daughter of the late Rome and Elsie Farrs Barnette. She is survived by her husband, Elmer R. Shifflette. Other survivors include one son, Sherman C. Shifflette of Charlottesville, one daughter, Mrs. David Allen of Charlottesville; one sister, Mrs. Rachel Colvin of Charlottesville; and two grandchildren. Funeral services will be 2 p.m. Monday at Hill and Irving Chapel, with interment in Monticello Memorial Park.

ALEECIE HERRING SHIFFLETT
The Page News Courier May 31, 2001
Aleecie Herring Shifflett, 79, 6389 Spotswood Trail, Penn Laird, died Wednesday, May 30, 2001, at her home. She had ill for several years. Mrs. Shifflett was born Aug. 20, 1921, in Penn Laird, and was a daughter of the late Robert and Nellie Morris Herring. She lived in Penn Laird most of her life and was a member of the Mount Olive Brethren Church of Pineville. She was employed at the Silk Mill in Grottoes and Tip Top Fruit Farm. On Jan. 8, 1940, she married Charles Edward Shifflett, who died Dec. 25, 1998. She is survived by a daughter, Catherine "Kitty" Whitt, Weyers Cave; four sons, Donnie Shifflett, Lewistown, Pa., Billie Shifflett, Harrisonburg, Larry Shifflett, McGaheysville, and Troy Shifflett, Elkton; four sisters, Clarine Beach, Pineville, Elva Atkins and Vera Nall, both of Baltimore, Md., and Retenis Caples, Westminster, Md.; eight grandchildren; and 11 great-grandchildren. The Rev. Fredric Miller and Pastor Wayne Wright will conduct the funeral at 11 a.m. Saturday at the Lindsey Funeral Home in Harrisonburg. Burial will follow at Eastlawn Memorial Gardens. The family will receive friends from 7 p.m. to 8 p.m. Friday at the funeral home. Memorial contributions may be made to the McGaheysville Fire Department or the Harrisonburg Rescue Squad.

ALEISE ROYSTER SHIFLET
The Virginia Pilot online Jan 22, 2003
NORFOLK -- Aleise Royster Shiflet went to be with her Lord on Jan. 20, 2003. She died peacefully in a local nursing home. She was born in the old Atlantic City section of Norfolk, which is now the Norfolk General Hospital complex. She was preceded in death by her beloved husband of over 60 years, Delmar M. Shiflet. Mrs. Shiflet was a graduate of Maury High School, and was a homemaker most of her life. During her younger years she was very active in her children's lives. She was at one time a member of three different PTA's, because her children went to three different schools. She was also a lifelong and active member of Central Baptist Church, where she held many positions over the years. Survivors include two daughters, Carolyn R. Shiflet of Norfolk and Barbara S. Hyman of Richmond; a son, Robert N. Shiflet of St. Louis, Mo.; six grandchildren, Renee S. Jeffryes, Rebecca J. Shiflet, and Robin N. Shiflet all of St. Louis, Adin Gee and Rachel J. Lott, both of Richmond, and Danise M. Gee of Virginia Beach; and three great-grandchildren, Wesley R. Shiflet, Braden S. Berger, and Alexis M. Jeffryes. A graveside service will be conducted at 3 p.m. Friday in Rosewood Memorial Park in Virginia Beach by the Rev. Donald L. Hardaway. Cox Funeral Home is handling arrangements. In lieu of flowers, memorial contributions may be made to the Caring Center of Central Baptist Church, 701 W. Olney Road, Norfolk, VA 23507.
See Daughter Carolyn's obit See Husband Delmar's obit

ALENE SHIFFLETT LAMBERT
The Daily News Record, Harrisonburg, VA, Fri, Apr. 20, 2007
Alene Shifflett Lambert, 93, of Vinton, died Wednesday, April 18, 2007, at Pheasant Ridge Nursing Rehabilitation Center in Roanoke. Mrs. Lambert was born Sept. 5, 1913, in Berry Town and was the daughter of the late Ada Mowbray Shifflett and William "Buster" Shifflett. She was a homemaker. She was a member of Mallow Presbyterian Church. Her husband, Edgar David Lambert, preceded her in death. Surviving are four grandchildren, three great-grandchildren, two great-great-grandchildren and a number of nieces and nephews. The Rev. Doug Hollenbeck will conduct the graveside funeral 2 p.m. today in Cedar Hill Cemetery. Those wishing to attend should assemble at Loving Funeral Home at 1:15 p.m.

ALEXANDER SHIFFLETT
The Daily Progress, Charlottesville, VA, Aug. 1985
Alexander Shifflett, 71, of 615 Belmont Ave. died Aug. 4, 1985 in a local hospital. He was born Jan 22, 1914 in Greene County, son of the late William Shifflett and Mildred Morris Shifflett. Surviving are his wife, Mary Alice Shifflett; four sons, Dean Alexander Shifflett, Aubrey Thomas Shifflett, James Shifflett all of Charlottesville, Claude Shifflett of Virginia Beach; two daughters Maxine Mundie of Fishersville, Trudy Margaret Lynch of Charlottesville; two sisters, Mrs. Lilly Shifflett of Ruckersville, Mrs. Liddy Ann Lawson of Swift Run, 20 grandchildren and seven great grandchildren. Mr. Shifflett was a retired mechanic. Funeral services will be 2 p.m. Wednesday in the Hill & Wood Funeral Home Chapel, the Rev. Wilbert Raines will officiate, and interment will be in Riverview Cemetery. The family will receive friends Tuesday evening from 7 to 8 p.m. at the funeral home.

ALEXANDER SHIFFLETT
The Record Herald , Waynesboro, PA. April 26, 1975
Entered into Eternal Rest Friday April, 25, 1975
Alexander Shifflett, 89, Ringgold, Hagerstown RD5, MD, died at 6:45 pm. Friday at the Colton Manor Nursing home, Hagerstown. He had been ill for the past six weeks and was a guest at the nursing home for a month. Mr. Shifflett was born at Beldor, VA, September 24, 1885, son of the late George M. and Virginia (Davis) Shifflett. His early life was lived in Virginia and West Virginia. As a young man he worked as a section foreman for the Western Maryland Railway and later farmed in the Beldor, VA area. After moving to Ringgold in 1929, he farmed for John N. Newcomer Sr., for a number of years and prior to his retirement in 1958, Mr. Shifflett was employed at Landis Machine Company for 15 years. His wife, Mrs. Myrtie A. (Davis) Shifflett died in April 1961. Mr. Shifflett was a member of the Ringgold Church of Christ. He is survived by six children; Willard E. Shifflett, York, PA; Mrs. W. C. Minnick Sr, Quincy, PA; Mrs. Roland Miner, Waynesboro, PA; W. Owen Shifflett, Hagerstown RD5; Dennis R. Shifflett, Los Angeles, CA; and Mrs. Gordon R. West, Norfolk, VA. Also surviving are 12 grandchildren, 21 great-grandchildren; a sister, Mrs. Sadie Hansbrough, Shenandoah, VA; and two brothers, M. J. Shifflett, Philadelphia, and Jake Shifflett, Herndon, VA. The funeral will be held Monday at 3:30 pm. in the Ringgold Church of Christ in charge of the Rev. Brian Bailey and the Rev. Leroy Wastler. Burial will be in the Ringgold cemetery. Friends may call at the Grove funeral home from 7-9 pm. Sunday and at the church prior to the services Monday.
See daughter Cecil"s Obit See Wife Myrtie's Obit

Published after the funeral by The Record Herald :
Rest in Peace
Mr. Shifflett's Rites
Funeral services for Mr. Alexander Shifflett were held Monday at 3:30 pm. from Ringgold Church of Christ in charge of the Rev. Brian Bailey and the Rev. Leroy Wastler. Burial was in the Ringgold cemetery. Pallbearers were Wilmer Shifflett, Elmer Shifflett, Earmon Shifflett, Frank Newcomer, John Newcomer Jr., and Kenneth Bosswell.

ALEXANDER L. SHIFFLETT
The Daily News Record, Harrisonburg, VA, Fri, Feb. 23, 1962
A. L. Shifflett Dies In Hospital - Alexander L. (Alex) Shifflett, 78, North Main St., who was employed by the Daily News Record for 25 years, died at 3:40 Wednesday afternoon at the Rockingham Memorial Hospital. Mr. Shifflett had not enjoyed good health since 1958 and had been confined to the hospital three times since June. A son of Obey and Columbia Williams Shifflett, he was born January 25, 1884 in Greene County. He moved to Harrisonburg as a boy of 12 years. Mr. Shifflett was well known and was a member of the Harrisonburg Baptist Church and the Barraca Sunday School Class. On November 17, 1912, he married Miss Minnie Nieswander who survives him. Besides his wife he is survived by five children: Charles Shifflett, of Elkton; Mrs. James Dovel, of Luray; Mrs. Richard Armentrout, of Keezletown; and Mrs. Nelson Hoover and Forrest (Peady) Shifflett, both of Harrisonburg. He also leaves nine grandchildren; two brothers, Andrew F. Shifflett, of Harrisonburg; and W. M. Shifflett, of Mt. Ranier, Md.; and five sisters, Mrs. James Morris, Mrs. David Manning, and Mrs. Ernest Jarrells, all of Harrisonburg; Mrs. Josie Many, of Bronx, N. Y.; and Mrs. Carrie Shifflett, of Pearl River, N. Y. Funeral services will be held this morning at 11:00 from the chapel of the Lindsey Harrisonburg Funeral Home with his pastor, the Rev. David H. Mefford in charge. Burial will be in Resthaven Memorial Gardens. The body now rests at the funeral home where friends, active pallbearers, and honorary pallbearers are asked to meet at 10:45. Honorary pallbearers will be the members of the Barraca Sunday School Class. Active pallbearers will be Harry Slaven, Steve Whitesel, Billy Morris, George Huffman, J. Rush Coffman, and Richard F. Shifflett. The relatives will meet at his late home this morning at 10:40 for a brief service.

ALFRED ASHBY SHIFFLETT
The Daily Progress, Charlottesville, VA, Fri, Apr. 7, 2006
Alfred Ashby Shifflett, 92, of Stanardsville died April 5, 2006, at his home. He was born January 21, 1914, in Greene County a son of the late Luke and Lillie Morris Shifflett. He was preceded in death by his wife, Ethel Mae Morris Shifflett. He is survived by his children, James Shifflett of Harrisonburg, Harold Shifflett and his wife, Carol Sue, of Stanardsville, Patsy Rippeon and her husband, Richard, of Frederick, Maryland, and Alice Stup of Frederick, Maryland; two foster children, David Bruce, of Dyke, and Roger Bruce, of Elkton; one sister, Crystal Zuzga of Stanardsville; six grandchildren, and nine great grandchildren. Mr. Shifflett was a lifelong member of Evergreen Church of the Brethren. He retired from Morton Frozen Foods in 1986 and was a farmer for over 20 years. The family will receive friends at the Ryan Funeral Home from 6 p.m. until 8p.m. Saturday, April 8, 2006. A funeral service will be conducted 2 p.m. Sunday, April 9, 2006 at the Evergreen Church of the Brethren with, the Revs. C.C. Kurtz and David Brunk officiating. Interment will follow at the Evergreen Church of the Brethren Cemetery. In lieu of flowers, the family suggest memorial contributions be made to the Evergreen Church of the Brethren Cemetery Fund C/O Shelby Knight 1468 Bacon Hollow Road Dyke, VA 22935 Ryan Funeral Home, Quinque is in charge of arrangements.

ALFRED CLYDE SHIFFLETT
The Daily News Record, Harrisonburg, VA, Sat, Jan. 3, 2015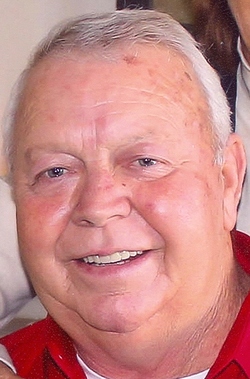 Alfred Clyde Shifflett, 67, of Shenandoah, passed away Jan. 1, 2015, at his home. Mr. Shifflett was born Feb. 23, 1947, in Rockingham County, and was the son of the late Earman Monroe and Nora Lam Shifflett. He was a member of the Shenandoah Pentecostal Church, where he served as a deacon. He enjoyed riding his tractor, spending time with his family, especially his grandchildren, and playing with his dog, Foxy. He retired from Parham Construction Co. after 19 years of service. On Sept. 16, 1962, he married Virginia "Genny" Grimsley, who survives. Also surviving are daughters, Odessa Cash and husband, Keith, Robin Shenk and husband, Tim, all of Shenandoah, and Rhonda Good and husband, Dwight, of Elkton; brothers, Paul Shifflett, of Elkton, and Ray Shifflett, of Shenandoah; sisters, Louise Dovel, of Stanley, Marlene Comer, Lena Dean, both of Shenandoah, Mary Housden, of Elkton, and Ida Mae Roudabush, of Harrisonburg; grandchildren, Heather Derrow, Katie Shenk and Grace Good; great-grandchild, Camden Derrow; and a number of nieces and nephews. Besides his parents, he was preceded in death by siblings, Conrad Shifflett, Charles Shifflett and Zada Comer. The Rev. Gary Saylor will conduct the funeral service 2 p.m. Sunday at the Shenandoah Pentecostal Church. Burial will follow in the Warren Comer Cemetery near Shenandoah. The casket will remain closed. Mr. Shifflett will be taken to the church, where family will receive friends tonight, Saturday, from 6 to 8. Memorial gifts may be made to the Shenandoah Pentecostal Church, 500 Shenandoah Ave., Shenandoah, VA 22849. Services entrusted to the Kyger Funeral Home in Elkton. Online condolences may be sent to the Shifflett family by visiting www.kygers.com .

ALFRED LEE SHIFFLETT
The Carroll County Times, MD, Sat, Dec. 28, 2012
02 Jun 1930 - 26 Dec 2012


Alfred Lee Shifflett, 82, of Windsor Mill, died Wednesday, Dec. 26, 2012. He was the husband of Rosemary Ritterbeck Shifflett. Surviving, in addition to his wife, are sons Alfred Leroy Shifflett and Gary Mathis; siblings Raymond L. Shifflett, Nora Hollman, Cecil E. Shifflett and Ethel Webb; two grandsons; and two great-grandsons. He was predeceased by brothers Dewey and Harry Shifflett; and a sister, Lennie Merlo. Friends may call from 2 to 4 and 6 to 8 p.m. Wednesday at Slack Funeral Home, 3871 Old Columbia Pike, Ellicott City. A funeral service will be held at 10 a.m. Thursday at Full Gospel Pentecostal Church, 2800 Westchester Ave., Ellicott City. Interment will be in Lakeview Memorial Park.In lieu of flowers, memorial contributions may be sent to Slack Funeral Home, P.O. Box 268, Ellicott City, MD 21041, to help defray expenses for the family. Online condolences may be offered at www.slackfuneralhome.com. Sign this guest book online at www.carrollcountytimes.com.

ALICE SHIFFLETT
The Daily News Record, Harrisonburg, VA, Thu, Dec. 27. 1962
Hinton Woman Is Found Dead
A 60-year-old Hinton woman, Mrs. Alice Shifflett, was found dead at her home Wednesday. Both Dr. F. L, Dyers, Rockingham County medical examiner, and Sheriff L. L. Strawderman said they believed the death was from natural causes. Dr. Byers said the woman had been dead 10 to 12 hours when she was found on the kitchen floor of her home. The only other person in the house at the time was a daughter who was home from Lynchburg Training School for the holidays. Mrs. Shifflett normally lived alone. The body was found by a brother who had come to the house to cut wood.

ALICE SHIFFLETT
The Daily News Record, Harrisonburg, VA, Fri, Dec. 28. 1962
Shifflett Funeral
Funeral services for Mrs. Alice Shifflett, 60, a resident of Hinton, will be held at 10:30 A.M. Saturday at the chapel of the Lindsey Harrisonburg Funeral Home. The Rev. C. O. Burdick will conduct the services in the absence of her pastor, the Rev. O. C. Collins. Burial will be in the Keezletown Cemetery. The body is at the funeral home where relatives, friends, and pallbearers will meet at 10:15 A.M. Saturday. Active pallbearers will be Thomas Payne Jr. Lawrence McDorman, Vernon Shifflett, Harry Lee Payne, James Knight and John Knight. Mrs. Shifflett was born on May 10, 1902 in Page County. She had made her home in Rockingham county for the past 25 years. She lived at Penn Laird prior to moving to Hinton three years ago. She was a member of the Mt. Clinton Church of God. Her husband, John Shifflett, died in Nov. 1950. She is survived by two children, William Shifflett of Luray and Miss Shirley Shifflett of Lynchburg; and seven brothers and sisters, W. D. Nichols of Lacey Springs, Virgil Nichols of Hinton, Mrs. Ruth Bowman of Edinburg, Amos Nichols of Baltimore, Lindon Nichols and Mrs. Evelyn Cook, both of Luray and Louis Nichols Jr. of Rt. 5, Harrisonburg. Mrs. Shifflett was a daughter of the late Louis Casper Nichols and Ella Frances Riley Nichols. Note: There is no visible marker-recorded by D. A. R. in the 1960s

ALICE SHIFLETT
The Chillicothe Constitution, Chillicothe, MO, Mon, Dec. 27, 1943
Mrs. Alice Shiflett Died at Kansas Home
Passed Away Saturday Evening at Caldwell; Sister of Mrs. J. E. Fifer
Mrs. Alice Shiflett, sister of Mrs. J. E. Fifer of this city, died at her home in Caldwell, Kansas Saturday evening following a long illness. Mrs. Shiflett, a former resident of Livingston County, had been a resident in Kansas, since 1908. Prior to that time she resided near Wheeling, where she was born and reared. She was the daughter of the late Mr. and Mrs. George W. Gish, old settlers of Wheeling. Her husband, George Shiflett died twenty years ago. Besides her sister, Mrs. Shiflett is survived by two daughters, Mrs. Leora Caldwell and Mrs. Lucille Kierking of Caldwell; a granddaughter and a grandson; and two brothers, Walter Gish of Riverside, California and Dr. Perry Gish of Frontenac, Kansas. Arrangements for the funeral services have not been completed.

ALICE B. SHIFFLETT HALL
The Daily Progress, Charlottesville, VA April 7, 1951
Mrs. William F. Hall
Mrs. Alice B. Hall, wife of William Hall, died at 2 o'clock yesterday afternoon at the family residence, ?? Nalle Street. She was a native of Madison County, daughter of the late Octave and Lucy price Shifflett, and was ?? years of age. Besides her husband she is survived by one daughter, Miss Iris Hall, of this city, and two sons, William F. Hall Jr., of this city and Richard O. Hall, of Raleigh N. C. There are four grandchildren. Mrs. Hall also leaves three sisters. Mrs. W. I. Herring, of Elkton, Mrs. W. J. Collier, of Waldorf, Md., and three brothers, C. F. Shifflett, of Atlanta, Ga., N. W. Shifflett, of this city and W. H. Shifflett of Uno, Madison County. The funeral will be held at 2 o'clock tomorrow afternoon from the Preddy Funeral Home, the service to be conducted by the Rev. ?. P. Watkins pastor of the First Methodist Church. Interment will follow in Riverview Cemetery.

ALICE CAROLYN SHIFLET PITTS


Mrs. Alice Carolyn Pitts, age 95, of Thomaston, died Wednesday, July 5, 2017, at Riverside Health and Rehab. Mrs. Pitts was born November 15, 1921, in Upson County to the late Carl Edward and Leila Massey Shiflet. She was Bookkeeper for Pitts-Holloway Plumbing, and member of Holy Ground Worship Center. She is preceded in death by her husband, Uhland A. Pitts; and sister, Ruth Kennedy. Survivors are daughters, Vickie P. (Jim) Watson of Atlanta, Susan P. (Larry) Wisham of Thomaston, Melanie P. (John) Waldrop of Culloden; son, Ken (Janet) Pitts of Thomaston; brother, Edd (Betty) Shiflet of Thomaston; several grandchildren, great-grandchildren, and great-great-grandchildren. Crypt side services will held on Saturday, July 8, 2017, at 2:00 PM in the Chapel of Upson Memorial Gardens Mausoleum.

ALICE CRIMORA SHIFFLETT SPROUSE
The Daily News Record, Harrisonburg, VA, Fri, Sep. 2, 1994
Alice Crimora Shifflett Sprouse, 85, of Camp Hill, Pa., died Aug. 31, 1994, at Camp Hill Center. A daughter of the late Herbert and Luvinie Cutley Shifflett, she was born July 4, 1909, in Madison and attended the Pentecostal Holiness Churches. In 1973, she married Jack Sprouse, who died in 1979. On June 26, 1925, she married Harry Shifflett, who also preceded her in death. Survivors are four sons, Raymond Shifflett of Elizabethtown, Pa., Harry Shifflett of Mount Joy, Pa., Delmar Shifflett of Lebanon, Pa., and Wilson Shifflett of Vanceboro, N.C.; two daughters, Beulah Harpine of Timberville and Odell Grubb of Palmyra, Pa.; two sisters, Nellie Kingrea and Cora Wood, both of Gordonsville; and three brothers, Frank Shifflett of Charlottesville, Marvin Shifflett of Orange and Lloyd Shifflett of Mount Jolly Road; and a number of grandchildren, great- grandchildren and great-great grandchildren. The Rev. William Strickler will conduct the funeral at 2 p.m. Saturday at the Lindsey Weyers Cave Funeral Home. Burial will be in Mount Horeb Church's Edgewood Cemetery. The family will receive friends 7-9 p.m. today at the funeral home or at the daughter's home, 233 Main St., Timberville, at any time.

ALICE D. SHIFFLETT
The Richmond Times-Dispatch, Richmond, VA, Wed, Mar. 21, 2012


SHIFFLETT, Alice D., 84, of Glen Allen, passed away March 19, 2012. She was widow of Lon Shifflett. She is survived by three children, Lon Shifflett Jr., Joan Kirkland and Shirlee Baggette; two sisters, Barbara Lohr and Helen Yowell; two grandchildren, three great-grandchildren; adopted granddaughter, Annelisia Wilson; and a host of special friends. A memorial service will be held 7 p.m. Friday, at the Kingdom Hall of Jehovah's Witnesses. Interment private. In lieu of flowers, memorial contributions to the Kingdom Hall of Jehovah's Witnesses, 2721 Hungary Spring Rd., Richmond, Va. 23294.

ALICE DOFFLEMYER DAVIS
The Morning Herald, Hagerstown, MD, Thu, Feb. 8, 1972
MT. CRAWFORD, Va.—Mrs. Alice Dofflemyer Davis, 63, wife of Herbert P. Davis of Rt. 1, died Saturday at Rockingham Memorial Hospital. She was born in Elkton, Va., a daughter of Davis F. and Valeria Shifflett Dofflemyer and was a member of Bethel United Church of Christ and a Sunday School teacher in the church. Besides her husband, she is survived by daughters, Mrs. Richard Derrow of Waynesboro, Va., Mrs. Charles Smith of Hagerstown; five grandchildren; sisters, Mrs. Ethel Vesper of Baltimore; Mrs. Rosalie Harding of Elkton, Va.; brother David Dofflemyer of Elkton. Services will be held on Tuesday at 2:30 pm at Bethel United Church of Christ in Eastpoint, Va. The Rev. S. E. Madren will officiate; burial in East Lawn Memorial Gardens. Friends may call at the church one hour prior to the time of the service.

ALICE DELORES POWELL SHIFLETT
The Daily Progress, Charlottesville, VA July 19, 1986
Alice Delores Shiflett, 54, of Gordonsville, died July 18, 1986 in a Charlottesville hospital. She was born Nov. 15, 1931 in Charlottesville, the daughter of the late Frank H. Powell and the wife of the late Aubrey Scott Shiflett. She was a retired merchant of the Oak grove Tea Room, which she owned and operated for 35 years. She is survived by her mother, Beatrice Payne Powell of Charlottesville; one daughter, Donna S. Perce of Harrisonburg; four sons, A. G. Shiflett, Thomas L. Shiflett, Gary W. Shiflett and Frank H. Shiflett, all of Gordonsville; three brothers, Wilbur A. Thomasson of Charlottesville, Bernard O. Thomasson of East Orange, N.J. and Frank H. Powell Jr. of Charlottesville; three sisters, Katherine T. Elbert of Charlottesville, Lilly L. Norvelle of Charlottesville and Marion Shirley herring of Earlysville and eight grandchildren. A funeral will be held Sunday at 4 P.M. from Preddy Funeral Home Chapel in Gordonsville. Interment will be in Maplewood Cemetery.

ALICE ELIZABETH CANADA SHIFLET
The Knoxville News Sentinel, Knoxville, TN, Aug. 21 - 23, 2008
SHIFLET, ALICE ELIZABETH CANADA - age 87 of Corryton passed away Wednesday, August 20, 2008 at St. Mary's Medical Center. Member of God's Little Mission. Preceded in death by parents, Arthur and Grace Canada; and granddaughter, Donna Hannah. Survived by son, J. B. Shiflet and Lois Ramsey of Blaine; daughters, Fern King of Corryton and Billie King of Knoxville; grandchildren, Darrell King of Mascot, Brenda Davis of Knoxville, Greg and Craig King both of Corryton, Tim King of Powder Springs, Garry King of Jefferson County, Terry King, Lisa Frazier, and Annettra Anderson all of Blaine, and Thersea Hardwick of Talbott; and several great grandchildren and great-great grandchildren. Funeral services will be at 7:00 PM Friday, August 22, 2008, in the chapel at Bridges Funeral Home with Rev. Vaughn Richardson officiating. Family and friends will meet at 10:45 AM Saturday at Eastview Memorial Gardens for an 11:00 AM interment. Pallbearers: Josh King, Charles Davis, Justin King, Brian Adams, Joe Lay, Jr., Chad Nipper, and Wade Ramsey. The family will receive friends 5:00-7:00 PM Friday at Bridges Funeral Home, 5430 Rutledge Pike, 523-4999. www.bridgesfuneralhome.com

ALICE IRENE SHIFLET
The Atlanta Constitution, Atlanta, GA, Mon, Jan 13, 1919
SHIFLET – Friends of Mr. and Mrs. Carl Shiflet, Mr. and Mrs. John M. Wallace, Thomaston, Ga.; Miss Lois Wallace, Thomaston, Ga., Messrs, Cleo, Horace, Jesse and Dewey Wallace, all of Thomaston, Ga., are invited to attend the funeral of Mrs. Alice Irene Shiflet this afternoon at 2:30 o'clock from the residence , No. 748 Elliot Street. Rev. W. M. Hunton will officiate. Interment Hollywood cemetery. Awiry & Lowndes Co., funeral directors.

ALICE IRENE SHIFLET
The Atlanta Constitution, Atlanta, GA, Tues, Jan 14, 1919
Mrs. Alice Irene Shiflet, 20 years old of 748 Elliott street, died Sunday morning at a private hospital. She is survived by her husband Carl Shiflet; her parents, Mr. and Mrs. John M. Wallace; a sister, Miss Louise Wallace and four brothers, Leo, Horace, Jesse and Dewey, all of Thomasville, Ga.

ALICE JULIA HERBST SHIFFLET
The News Journal on Aug. 21, 2012
MANSFIELD: Alice Julia Herbst Shifflet, 83, of Mansfield, passed away Monday, August 20, 2012 at her home following a long term of Alzheimers. Alice was born September 19, 1928 in Trimble, Ohio the daughter of the late George Desra and Helen Laurine (Palmer) Herbst. She enjoyed sewing and crocheting, having entered many items in the fair, bowling, playing the piano, and working with flowers in her garden. Alice loved spending time with her grandkids and family. She will be greatly missed by them all. Along with her husband of 65 years, John S. Shifflet, Alice is survived by her five children, Walter (Sharry) Shifflet of Lucas, Donald (Vickie) Shifflet of Florida, Linda (Jim) Townsend of Florida, Donna (Mike) Perry of Wooster, and Lori (Glenn) Gore of Mansfield; seventeen grandchildren; thirty-one great grandchildren; and one brother, Junior Herbst of Mansfield. Alice was preceded in death by her parents and one brother, William Herbst. Family and friends may call from 7:00 to 8:00 p.m. Thursday, August 23, 2012 at Werner-Gompf Funeral Services, LTD., 1106 Park Avenue East, Mansfield. A memorial service will follow at 8:00 p.m. with Pastor Don Hadaway officiating. The family wishes to thank North Central Hospice for their care and compassion of Alice during her illness. Online condolences may be made at www.wernergompf.com

ALICE LOU TURNER SHIFLET
The Advocate, Newark, OH, Nov. 28, 2004
May 15, 1937-Nov. 24, 2004
A memorial service will be held in the spring for Alice Lou Shiflet, 67, of Coshocton, who passed from this life on Wednesday, Nov. 24. in her home surrounded by those she loved. She lost her battle with cancer, but gained victory in Jesus Christ. The Rev. Robert Millspaugh will officiate at her service. Burial will be held at a later date in the family plot in Stow, Ohio. Alice was born May 15, 1937, to Walter A. Turner and Laura A. (Arthur) Turner. She married Philip F. Bresciani on July 28, 1957. She was widowed Aug. 17, 1965. She married Gordon F. Shiflet on July 1, 1971, widowed March 22, 1997. She graduated from Edgewood Senior High School, Ashtabula, Ohio; and graduated from Kent State University. Alice taught grade school in Brimfield, Ohio. Among other employment, she managed King's Lake, drove a school bus for Happy Hearts and Ashcraft in Ashtabula, and had her own cake business. During her life, she was a member and served faithfully at the Kingsville Presbyterian Church, the Perryton Church of Christ, and the First Church of Christ in Coshocton. Alice enjoyed singing with the "Starlighters," performing all over Northeast Ohio. She was a member of TOPS Ohio No. 506, and Bosom Buddies Breast Cancer Group. Surviving are her children: Phyllis and her husband Alan Dieter, Lynn and her husband, Bert Neill of Warsaw, Ohio; and James and his wife Carolyn (Leehan) Bresciani of Coshocton; five grandchildren, Jordan, Jacob and Jeremy Bresciani, and Cory and Logan Dieter; and her brother Carl Turner and wife, June, of Chesterland, Ohio. Grandchild Joseph Bresciani preceded her in death. Alice, a kind, generous, Christian woman, good friend, loving wife, mother, and grandmother will be missed by every life she touched. She is in a far better place with her Lord and Savior, Jesus Christ. The Fischer Funeral Home in Warsaw is handling the arrangements. Memorial contributions may be made to the American Cancer Society, 3612 Maple Ave., Zanesville, OH, 43701.

ALICE MAY SHIFFLETT
The View, Ellicott City, MD, June 19, 2008
Alice May Shifflett, of Ellicott City, died June 12, 2008, of complications from lung cancer, at her residence. She was 81. She was born Jan. 17, 1927, in Woodstock, to Charles Augusta and Mary Louise Redmond Biddinger. She married James Mervin Shifflett Sr. in the early 1950s. Mrs. Shifflett was a homemaker. She was predeceased by her parents, Charles Augusta and Mary Louise Redmond Biddinger; and her husband of 57 years, James Mervin Shifflett Sr., who died in 2004. Mrs. Shifflett is survived by two sons, James M. Shifflett Jr., of Severn and Leon F. Shifflett, of Amarillo, Texas; two sisters, Margaret Biddinger Williams and Pearl Evelyn Leader, both of Maryland; a brother, Joseph Lee Biddinger, of Maryland; five grandchildren; and eight great-grandchildren. Graveside services were held June 16, 2008, at Good Shepherd Cemetery in Ellicott City. The Rev. John D. Slack officiated.

ALICE PETERS SHIFFLET
Unknown Newspaper
Funeral Services will be held Friday, November 26, 1999, at 11 a.m. at the Gridley-Block Funeral Chapel for Alice Bernice Shifflet, 84, of Gridley, CA. She died Friday, November 19, 1999, at Valley Oaks Health Care Center in Gridley of natural causes. She was born December 6, 1914, in Gridley, CA to Oscar and Hazel Peters. She was a life long resident of Butte County. She attended Gridley Union High School and graduated in 1933. She married Charles Clifton (Clif) Shifflet in Reno, Nevada on November 11, 1933. Alice, Clif and his brother Harold founded Shifflet Brothers Trucking Co., located in Gridley, in 1944 and ran it until Clif retired in 1982. She was a homemaker and her greatest joy was being with her children, grandchildren and great-grandchildren. She was preceded in death by her husband of 55 years, Clifton Shifflet, on November 7, 1989. She is survived by her two sons, Donald Shifflet of Gridley, CA and Stanley Shifflet of Anaheim, CA; and her daughter Carol Macfarlane of Hollister, CA. She is also survived by six grandchildren and nine great-grandchildren. Ray DeLoe, Minister of the First Christian Church in Gridley will officiate at the services. Private internment will be held at the Gridley-Biggs Cemetery. Arrangements are under the direction of Gridley-Block Funeral Chapel.

ALICE RAINES SHIFFLETT
The Daily Progress, Charlottesville, VA, Nov. 15, 2009
Alice R. Shifflett, 87, of Stanardsville passed away on Friday, November 13, 2009, at the University of Virginia Medical Center. Alice was born on April 20, 1922, in Greene County, the daughter of the late Cleveland Raines and Vergie Shifflett Raines. In addition to her parents, she was preceded in death by her husband, Herman Shifflett; one son, Ray C. Shifflett; four brothers, Dolphie Raines, Flethcher Raines, Herman Raines and Bucky Raines; three sisters, Consil Raines, Reva Shifflett and Vela Mouberry. She is survived by a daughter, Katherine Shifflett and her companion, Ronnie Smith, of Stanardsville; one grandson, Jesse Joe Shifflett and his wife, Cheri, of Stanardsville; close friends and neighbors, Jesse Crawford, Christa McCauley, Michael McCauley, Kayden Crawford, Jake Frank, Jimmy and Marsha Alley; and many other family members and friends. A funeral service will be held 11 a.m. Monday, November 16, 2009, at the Ryan Funeral Home with Robert Brame officiating. Interment will follow at the Ruckersville Cemetery. The family will receive friends one hour prior to the service. Ryan Funeral Home is in charge of arrangements.

ALICE REBA SHIFFLETT ROACH
The Daily News Record, Harrisonburg, VA Mar 6, 2003
Alice Reba Roach, 94, of Elkton, died Tuesday, March 4, 2003, at Rockingham
Memorial Hospital in Harrisonburg. Mrs. Roach was born May 6, 1908, in Greene County, and was the daughter of the late George Wylie and Rosie Bell Shifflett. She was a homemaker and had attended the Grottoes Free Pentecostal Church. On April 9, 1936, she married Russell Edward Roach, who preceded her in death July 12, 1965. She is survived by two nephews raised in the home, James Oliver Shifflett and Earman Shifflett, both of Elkton; three brothers, William C. Shifflett of Maryland, and James Earman Shifflett and James Ollie Shifflett, both of Elkton; and a number of nieces and nephews. Pastor Homer Frazier will conduct the funeral 2 p.m. Friday at the Kyger Funeral Home in Elkton. Burial will follow at Mount Olivet Cemetery in McGaheysville. The family will receive friends from 7 to 8 this evening at the funeral home. Memorial contributions may be made to the Full Gospel Lighthouse Tabernacle, 4259 Eastside Highway, Grottoes, Va., 24441.

ALICE ROSANNA SHIFLETT
The Denton Record Chronicle, Denton, TX, Thu, Nov. 19, 1953
Mrs. Alice Rosanna Shiflett, 88, a pioneer resident of the Stony community, died here Wednesday at 1:15 p.m. Mrs. Shiflett had resided in the Stony area for 63 year. Services will be held it 10 a.m. Friday in the Jack Schmitz and Sons Funeral Home chapel. The Rev Philip Walker, pastor of the First Methodist Church of Denton, will conduct the services. Burial will be in the Jackson Cemetery, near Krum. Mrs. Shiflett is the former Mrs. J. N. Greer, and married the late C. E. Shiflett in 1924. She was the daughter of the late Mr. and Mrs. Edward Rippy. She was born in Galliten, Tenn., Sept. 3, 1864, and was a member of the Methodist Church. Survivors Include a son, L. T. Greer of Ponder; a sister Mrs. Bee Jackson of Garland; a step son, R. L. Shiflett of Stony; five grandchildren; 11 great grandchildren and two great-great grandchildren.

ALICE VIRGINIA SHIFFLETT BEVERLY
The Beckley Post-Herald, Beckley, WV, Tue, Apr. 19, 1977
SCARBRO (RNS)—Services for Mrs. Alice Virginia Shifflett Beverly, 83, of Route 1, Scarbro, will be at 2 pm Wednesday in Tyree Funeral Home Chapel at Oak Hill with the Revs. Helen Bakosky and Roy Tyree in charge. Burial will be in High Lawn Memorial Park at Oak Hill. She died Monday in the Beckley hospital after a short illness. Born Oct. 6, 1893, Albemarle County, Va., she was a daughter of the late Ralph and Mollie McCallister Shifflett. Mrs. Beverly was a member of the Free Will Baptist Church at Milburn. Survivors include her husband, Emett; two sons, Edward of Cleveland, Ohio, and Robert Beverly of Scarbro; one sister, Mrs. Gertie Shifflett of Baltimore, Md.; 10 grandchildren and 17 great-grandchildren. Friends may call 7 to 9 pm Tuesday.

ALICE VIRGINIA TURNER SHIFFLET
The Columbus Dispatch, OH, Mar. 9, 2006
SHIFFLET-TURNER Alice Virginia Turner, age 85, died March 8, 2006. Born in Ironton, OH, March 15, 1920 to Henry Kirby Byas and Emma Jane White. Longtime member of Pentecostal Sons of God Church of Columbus. Survived by children, Roscoe Jr. (Sue) Shifflet, Phyllis Shifflet, Juanita (Larry) Cravener, Gloria (Delmar) Herdman, Dale Shifflet, Roger (Cindy) Shifflet, Alma (Sam) Marcum, and Lois (Jim) Flint. Also survived by step-sons, John (Mary) Shifflet, Daniel (Patty) Shifflet, Dwight Shifflet; as well as brothers, Jim (Patty) Byas, Raymond (Betty) Byas; and many grandchildren, great-grandchildren and great-great-grandchildren. Preceded in death by husbands Roscoe E. Shifflet (1975) and Roy Turner (1987), 3 brothers and 2 sisters. Friends may call at the O. R. WOODYARD FUNERAL HOME, 1346 South High Street, Friday 2-4 and 6-8 p.m., where the Funeral Service will be held Saturday 10 a.m. Pastor Janet Wolfe officiating. Interment Mifflin Twp. Cemetery, Gahanna.

ALICE SISK SHIFFLETT
The Daily Progress, Charlottesville, VA, Tue, Jun. 4, 2013
Alice Sisk Shifflett March 17, 1927 - May 10, 2013 Alice was born in Madison County in what is now the Shenandoah National Park. She had 16 brothers and sisters. Her husband, Billy T. Shifflett died 25 years ago. She and her sister, Mattie Shifflett, died on the same day, May 10, 2013, one year apart. She has one daughter, Pam Silcock, two grandchildren and three great-grandchildren in the Richmond area. She had one special nephew, Carroll W. Shifflett. Alice wanted no funeral service or special attention. She was bed ridden for seven and one half years, but never complained. She will be loved by all.

ALICE WILLIAMS SHIFFLETT
The Daily Progress, Charlottesville, VA
Alice Williams Shifflett, 70, of Stanardsville died Thursday, Nov. 25, 1993, in a Charlottesville hospital. She was born on Aug. 19, 1923, in Greene County, a daughter of the late Raymond Williams and Rachel Geer Williams. Her husband was the late Marion D. Shifflett. She is survived by two daughters, Lucille S. Pullen of Craigsville and Janie P. Snow of Roanoke; a son, Irving Shifflett of Stanardsville; two sisters, Frances Williams and Thelma Williams of Stanardsville; six brothers, Ashley Williams of Orange, Thomas Williams, Amos Williams, Joseph Williams, Harry Williams and Earnest Williams all of Stanardsville. Four Grandchildren also survive. A funeral service will be conducted at 2 p.m. Saturday at Mount Herman Mennonite Church, of which she was a member, with interment in the church cemetery. The Rev. Eli Slabaugh will officiate. The family will receive friends from 7 to 8 p.m. today at the Ryan Funeral Home in Quinque.

ALINE SHIFLETT ROGERS
Graveside services for Aline Rogers, 79, of DeLeon were officiated by Rv. LaVelle Haynes. She married Temple R. Rogers on 2 August 1938 in DeLeon. She moved to DeLeon in 1955 from Proctor. She was a seamstress for Hollywood Vassarette, a farmer, rancher and a Baptist. survived by daughter - Mrs. John "Pat" Blank, Jr.; son - D.W. Rogers; sister - Jean Yetman; brother - Red Shifflett of Mesa, AZ; three grandchildren; three great-grandchildren. See Husband Temple's Obit

ALLEN DALE SHIFFLETT
The Daily News Record, Harrisonburg, VA, Mon, Jun. 16, 2008
Allen Dale Shifflett, 65, of Elkton, died Friday, June 13, 2008, at Avante of Harrisonburg, where he had been a resident for a short while. Mr. Shifflett was born Jan. 14, 1943, in Elkton, and was the son of the late Rex Thomas and Annie Downey Shifflett. Allen was a United States Navy veteran serving from 1961 to 1963 and retired from McQuay International in Verona as a machinist. He attended the Evangelical United Methodist Church as a child and also attended the Upper Room Church, both in Elkton. He coached Senior League and Amateur League baseball and softball for the Wranglers in Elkton. Survivors include son, Wade Shifflett and wife, Kim, of Elkton; daughter, Tracey Todd of Elkton; sister, Patricia Morris of Shenandoah; and three grandchildren, Meghan Nicholson, Drew Shifflett, Gracie Shifflett. A funeral service will be held 2:00 p.m. Tuesday, June 17, 2008, at the Upper Room Church in Elkton with the Rev. Barbara Hensley officiating. Burial will follow in the Elk Run Cemetery in Elkton with graveside rites by the Gooden Brothers VFW Post 9292. The family will receive friends Monday from 7-8 p.m. at the Upper Room Church.

ALLEN FRANKLIN SHIFFLETT
The Daily News Leader, Staunton, VA, Jul. 16, 2000
GROTTOES - Allen Franklin "Frank" Shifflett, 56, husband of Carolyn (Thornton) Shifflett of 403 20th Street, died at 10:30 p.m. on Friday (July 14, 2000) at his residence. He was born in Augusta County on February 23, 1944, a son of Lewis Miller Shifflett and the late Virginia (Warren) Shifflett. He was a member of the Middlebrook Church of God. He worked for many years as a heavy equipment operator and most recently for R.A. Lightner Construction Company. In addition to his wife to whom he was married on November 29, 1983, and his father, survivors include four sons and a daughter-in-law, Charles Allen "Sammy" and Robyn Shifflett of Staunton, Farren Allen Shifflett at home, Shane Lee Shifflett of Grottoes, and Troy Allen Heishman of New Market two daughters and sons-in-law, Aleta S. and Mike Ilch of Richmond, and Dora S. and Larry Snead of Staunton two brothers and sisters-in-law, David L. and Sandy Shifflett, and Kenneth W. and Faye Shifflett, all of Staunton two sisters and brothers-in-law, Mary Frances and James Lambert and Beverley S. and James Marcum, all of Staunton nine grandchildren and a number of nieces and nephews. A funeral service will be conducted at 11:00 a.m. on Tuesday (July 18, 2000) at the Middlebrook Church of God by the Rev. Merle M. Dodson. Interment will follow in Edgewood Cemetery. Active pallbearers will be Sam Dofflemeyer, Greg Coffman, Steve Michael, Vern Michael, Travis Hansbrough, and Christopher Diaz. Honorary pallbearers will be the A. A. U. Titans Basketball Team. The family will receive friends at Henry Funeral Home on Monday from 7 until 8:30 p.m. and other times at the residence. Memorial donations may be made to the American Cancer Society, Staunton-West Augusta County Unit, c/o Mrs. John O. Arey, 325 Driscoll St., Staunton, Virginia 24401 or to the Middlebrook Church of God, Middlebrook, Virginia 24459.

ALLEN RANDOLPH SHIFLETT SR.
Unknown Newspaper
Allen Rudolph Shiflett, Sr., 78, of Tallahassee died Monday, Nov. 23, 2009, in Tallahassee. The service will be at 11 a.m. EST Saturday at Culley's MeadowWood Riggins Road Chapel (850-877-8191) in Tallahassee, with burial at 4 p.m. at Oakridge Cemetery in Tifton, GA. Family will receive friends from 7 to 9 p.m. Friday at Culley's MeadowWood Riggins Road. A native of Tifton, GA, he had lived in Tallahassee for 46 years. He was a Coach operator for 46 years and retired from Greyhound Bus Lines in 2005. Prior to that he worked as a barber, alongside his father in Tifton, GA working his way through high school and then joining the U.S. Army in 1951. He was honorably discharged as a Sergeant in 1958. He is predeceased by his wife of 42 years, Graypell Shiflett. He is survived by his three sons, Allen R. Shiflett, Jr. and his wife, Pam Shiflett, of Tallahassee, Stephen I. Shiflett of Tallahassee, and Patrick R. Shiflett and his wife, Sandy Shiflett, of Atlanta; two sisters, Joann Pilgrim of Warner-Robins, GA and Othell Beasley of Dahlonega, GA; and three grandchildren, Christina Dowell, Emily Shiflett and Ryan Shiflett; and one great-grandchild, Kyla Dowell.

ALLIE SHIFFLETT JR.
The Free Lance Star, Fredericksburg, VA, Apr. 30, 1990
Allie Shifflett Jr., 66 of Stafford died Saturday, April 28, at Mount Vernon Hospital in Alexandria. A Charlottesville native, Mr. Shifflett was a Navy Veteran. Survivors include three sons, Robert Shifflett of King George, James Michael Shifflett of Wyoming and Douglas Shifflett of Alexandria; six daughters. Mrs. Virginia Pierce of Goldvein. Mrs. Linda Davis of Stafford, Mrs. Ruth Harley of Gunston Hall, Mrs. Peggy Payne of Culpeper, Ms. Barbara Shifflett of Alexandria and Mrs. Nellie Strickland of Manassas; one brother, Buck Shifflett or Corbin; four sisters. Mrs. Lady Lawhorne or Corbin. Mrs. Agnes Johnson and Mrs. Kathleen Fitzgerald, both of Alexandria, and Mrs. Alice Arrington of Woodbridge; 16 grandchildren and three great-grandchildren. A funeral will be held at 1 p. m. Tuesday at Mullins & Thompson Funeral Service, Stafford Chapel, with the Rev. William Davenport officiating. Burial will be in Quantico National Cemetery with military honors. The family will receive friends from 7 to 9 tonight at the funeral home.

ALLIE CHRISTINE SHIFFLETT SHUMAKER
The Daily News Record, Harrisonburg, VA, Tue, Dec. 21, 1999
Allie Christine Shifflett Shumaker, 75, 4500 Beginning Lane, Mount Crawford, died Monday, Dec. 20, 1999, at the home of her daughter. She had been ill for several years. Mrs. Shumaker was born May 31, 1924, in Rockingham County. and was a daughter of the late Blake W. and Myrtle Michael Shifflett. She lived in Rockingham County all life and was educated in Rockingham County schools. She was a homemaker and a member of First Assembly at God Church. On April 25, 1943, she married Wilmer Harrison Shumaker. who died April 1, 1980. Surviving are three sons, Owen L. Shumaker, Harrisonburg, Wilmer "Sonny" H. Shumaker Jr., Mount Crawford, and Ronnie Shumaker, Staunton; three daughters, Allie C. Conley, Singers Glen, Linda McCafferty, Mount Crawford, and Betty Arey, Bridgewater; two sisters, Pauline Spitzer, Harrisonburg, and Martha Rexrode, Lacey Spring 16 grandchildren; 25 great-grandchildren; and a number of nieces and nephews. The Rev. Jeffrey Ferguson will conduct the funeral at 2 p.m. Wednesday at First Assembly of God Church. Burial will follow at Eastlawn Memorial Gardens. The family will receive friends from 7 to 8 this evening at the Lindsey Harrisonburg Funeral Home or at the Shumaker home at any Lime. Memorial contributions may be made to First Assembly Church of God. 1310 Garbers Church Road, Harrisonburg, Va, 22801.

ALMA ARBUTUS SHIFFLETT CHAMBERS
The Winchester Star, Winchester, VA, Fri, Apr. 27, 1984
Alma ''Peggy'' Arbutus Chambers, 82, of 115 S. Kent St., Winchester, died Wednesday in Winchester Memorial Hospital. Mrs. Chambers was born Aug. 4, 1901, in Fishers Hill, the daughter of William R. and Maggie Hall Shifflett. She was retired from Zero Pack and National Fruit Product Co. as a seasonal worker. She was a member of Market Street United Methodist Church. She was married to James C. Chambers. Surviving are two sisters, Nora Shoemaker and Dorothy Painter of Winchester; and two brothers, Paul A. Shifflett of Stephens City and Denver S. Shifflett of Middletown. Two sisters and one brother are deceased. A funeral will be Saturday at 11 a.m. at Jones Funeral Home with the Rev. Joseph Savinsky officiating. Burial will be in Mount Hebron Cemetery. Pallbearers will be Scott Braithwaite, Michael Braithwaite, Earl Braithwaite, Lawrence Boyce Jr., Lawrence Boyce Sr., and Michael Clark. Friends will be received today from 7:30 to 9 pm. at the funeral home.

ALMA HILBERT SHIFFLETT
The Daily Progress, Charlottesville, VA, Fri, Sep. 5, 2014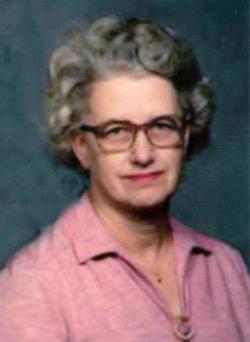 Alma Hilbert Shifflett passed away on Wednesday, September 3, 2014, at Hospice House in Charlottesville. She was born on July 11, 1929, the daughter of the late Forrest K. Hilbert and Anna Miller Hilert in Bridgewater, Virginia. She was preceded in death by her husband, Clifton B. Shifflett in 2002, shortly before their 50th wedding anniversary. She was also preceded in death by two sisters, Lenna H. Hisey and Marie H. Thompson, and by a brother, Dwight F. Hilbert. Alma is survived by her step-daughter, Gail S. Astor and her husband, Robert Astor of Yorktown, Virginia; a grandson, Brian Astor and his wife, Kate Astor; a granddaughter, Caran A. Cagle and her husband, Shawn Cagle; and three great-grandchildren. Also surviving are two sisters, Audrey H. Alexander and Naomi H. Leeth and her husband, Raymond Leeth. She will be missed by her family and a host of friends. She has a number of nieces and nephews who were close, and visited often. They always kept in touch. She was devoted to her family as well as Cliff's family. Alma graduated from Weyers Cave High School, where she lived until moving to Charlottesville in 1952. She was a lifelong member of the Church of the Brethren, joining at a very young age. She has been a faithful member of the Charlottesville Church of the Brethren since 1959. She was employed for a number of years with William's Colonnade, working in the Main Street Building for 33 years. She also worked at Mail Boxes Etc. before retiring to care for Cliff. Alma was also a bookkeeper for Cliff's Used Cars during the 30 years that Cliff ran that business. A funeral service will be held at 12 p.m. on Saturday, September 6, 2014, at the Charlottesville Church of the Brethren on Rio Road, with Pastor Tom Williams officiating. Interment will follow at Holly Memorial Gardens. The family will receive friends at the church from 10:30 a.m. until 12 p.m. on Saturday, September 6, 2014. In lieu of flowers, contributions may be made to the Charlottesville Church of the Brethren, 1225 East Rio Road, Charlottesville VA 22901 or to the Charlottesville Albemarle Rescue Squad, P.O. Box 160, Charlottesville VA 22902. Heartfelt thanks go to Dr. Devon Lowdon and the staff of Trinity Mission and her many friends who helped this family. Friends may send condolences to the family at www.hillandwood.com

ALMA MAE SHIFFLETT
The Daily News Record, Harrisonburg, VA, Thurs, Dec. 18, 2003
Alma Mae Shifflett, 90, of Fishersville, and formerly of Harriston, died Tuesday, Dec. 16, 2003. Mrs. Shifflett was born May 31, 1913, in Augusta County, and was the daughter of the late Abraham Lincoln and Eddie Monia McAllister Claytor. She was a homemaker and a member of the Harriston United Methodist Church. She was preceded in death by her husband, James Augustus Shifflett. Survivors include two daughters, Janet Coffman and Joyce Burr, both of Grottoes, four grandchildren; nine great-grandchildren and one great-great grandchild. Mrs. Shifflett was the last surviving member of her immediate family. Pastors Carl Stewart and Homer L. Frazier will conduct the funeral 2 p.m. Friday at the Harriston United Methodist Church. Burial will follow in the church cemetery. The family will receive friends from 7 to 8 this evening at the Waynesboro Chapel of Reynolds Funeral Service. Memorial contributions may be made to the Harriston United Methodist Church, P.O. Box 343, Grottoes, Va. 24441 or the Grottoes Rescue Squad, P.O. Box 1187 Grottoes, Va.

ALMA MARGARET SHIFFLETT
The Daily News Record, Harrisonburg, VA, Sat, Oct. 28, 2000
Alma Margaret Shifflett, 90, 20060 Spotswood Trail, Elkton, died Friday, Oct. 27, 2000, at Camelot Health & Rehabilitation Center in Harrisonburg, where she had been a patient for the past four weeks. Mrs. Shifflett was born Oct. 4, 1910, in Rockingham County, and was the daughter of the late Henry Edgar and Cordella Ann Monger Williams. She was a lifetime resident of the area and attended the Methodist Church. She was employed by Casey Jones and later worked at Blue Bell, Inc. for 28 years. On Jan. 31, 1932, she married James Clyde Shifflett, who preceded her in death on Nov. 28, 1981. She is survived by a daughter, Jean Eppard, Elkton; a son, LeRoy Shifflett, Elkton; seven grandchildren; and eight great-great-grandchildren. The Rev. Addona Nissley will conduct a graveside service at 2 p.m. Sunday at the Williams family cemetery in Sandy Bottom. Friends may call at the Shifflett home at any time. Arrangements are by the Kyger & Trobaugh Funeral Home in Elkton.
See Husband James Obit

ALMA SHIFFLETT MORRIS
The Daily Progress, Charlottesville, VA, Sun. Oct. 16, 1983
Alma S. Morris, 70, of Earlysville, died Friday at a local nursing home. She was born June 1, 1913, in Greene County, daughter of the late William S. and Mittie Morris Shifflett. She is survived by her husband, George W. Morris Sr.; three sons, Randolph O. Morris and John W. Morris, both of Earlysville, and Edward W. Morris, of Charlottesville; two daughters, Mittie M. Dudley and Lorene M. Morris, both of Charlottesville; one brother, Amos J. Shifflett, of Earlysville; three sisters, Lera S. Monger, of Barboursville, Velma S. Lawson, of Charlottesville, and Sara S. Morris, of Stanardsville; 21 grandchildren and 13 great-grandchildren. She is preceded in death by one son, George W. Morris Jr. She is retired from Morton Frozen Foods. Funeral Services will be held at the Church of the Brethren in Dyke.

ALMA SHIFFLETT MORRIS
The Winchester Star, August 17, 2002
Alma Shifflett Morris, 74, of Front Royal, died Thursday, Aug. 15, 2002, in Stephens City. Mrs. Morris was born Jan. 6, 1928, in Elkton, the daughter of Robert Lee and Carrie Fisher Shifflett. She retired from Avtex after 43 years and worked as a clerk at Robinson Grocery, Front Royal. She was a member of Winchester Moose Lodge. She was married to Jennings E. Morris, who died Dec. 31, 1962. Surviving are a daughter, Linda J. Shifflett of Stephens City; two sons, Larry A. Harden of Aylett and Richard L. Morris of Front Royal; a sister, Betty Fleming of Stephens City; two brothers, Elwood "Woody" Shifflett of Stephenson and Donnie Shifflett of Stephens City; and four grandchildren. A funeral will be at 1 p.m. Monday at Enders & Shirley Funeral Home, Berryville, with the Rev. John D. Ericson officiating. Burial will be in Shenandoah Memorial Park. Pallbearers will be Christopher Harden, Buddy Hipp, Billy Robinson, Jeff Shifflett, Greg Shifflett, and Troy Nicholson. The family will receive friends from 7 to 9 p.m. Sunday at the funeral home. Memorials may be made to Blue Ridge Hospice, 333 West Cork St., Winchester 22601.
See Daughter Linda Jean's Obit See Mother Carrie's Obit See Husband Robert's Obit

ALMA SHIFFLETT TAYLOR
The Daily Progress, Charlottesville, VA, Fri, Aug. 11, 1967
STANARDSVILLE – Mrs. Alma Shifflett Taylor, 39, died yesterday in a Charlottesville hospital. She is survived by her husband, Otis Taylor. Born Aug. 31, 1927 in Greene County, she was the daughter of Herndon and Cora Lamb Shifflett. Besides her husband and parents, she is survived by two sons, Thomas G. Taylor with the U. S. Army and Lawrence Edward Taylor of Stanardsville. The funeral will be at 2 p. m. Sunday at the Middle River Episcopal Church, with burial in Liberty Church cemetery. Head-Clore Funeral Home of Quinque is in charge of arrangements.

ALMA SHIFLET
The Athens Messenger, Athens, OH, Mon, Oct. 14, 1968
RUTLAND - Mrs. Alma Shiflet, 75, of Rutland Route 1 was dead on arrival at Holzer Hospital where she was taken by ambulance early Sunday. She was a native of Short Creek, W. Va., a daughter of the late Jacob and Josephine Hilton. For a number of years she lived in the Point Pleasant area before moving to Rutland in 1956. She was a member of the Rutland Church of God. Her husband Lemuel Shiflet preceded her in death. Survivors include two sons, Jack of Letart, W. Va. and Hugh B. of Columbus; six-sisters Mrs. Margaret Peahen of Charleston, W, Va., Mrs. Irene Archer of Orchard Lake, Mitch., Mrs. Mary Dickerson and Mrs. Anna McCall, both of Las Vegas. Nev., Mrs. lnez Rollins of Wheeling, W, Va.. and Miss Becky S. Shiflet, who is a missionary in India. She is also survived by 10 grandchildren. Funeral services will be held Tuesday at 2 p m. in the Martin Funeral Home by the Rev. David Sheets. Burial will be in Gravel Hill Cemetery at Cheshire. Friends may call at the funeral home anytime.

ALMEDA MAE SHIFFLETTE GOOD
The Daily News Record, Harrisonburg, VA, Tue, Apr. 4, 2006
Almeda Mae Shifflette Good, 79, a resident of Shenandoah, died at her home on Monday morning, April 3, 2006. She was born in Page County on July 6, 1926, and was the daughter of the late William Everette and Agnes M. Wood Shifflette. Mrs. Good was a graduate of Shenandoah High School, a homemaker and a member of the Shenandoah Baptist Church, Shenandoah Crafters Club, the Independent Bible Study Group of Shenandoah, and Antique Auto Club of America. On Oct. 3, 1948, she married I. W. "Bill" Good, who survives. She is also survived by two sons, W.R. Good and his wife, Carolyn, of Elkton, Eric Good of Waynesboro; a special nephew, William Shifflette, of New Market; four grandchildren, Matthew, Ethan, Simon, and Sydney Good; a sister, Eileen May, of Shenandoah; two brothers, William "Earl" Shifflette of Coraopolis, Pa., James W. Shifflette of McGaheysville; and a half brother, Larry D. Shifflette, of Summerville, S.C. Funeral services will be held 2:00 p.m. Thursday, April 6, 2006, at the Shenandoah Baptist Church with Rev. Hudson Nuckols, Rev. Wayne Wright, and Rev. Canon James Drinard Smith officiating. Burial will follow in Rest Haven Cemetery. The family will receive friends 7-8:00 p.m., Wednesday at the Shenandoah Baptist Church. Memorial contributions may be made to the Shenandoah Baptist Church, 428 4th St., Shenandoah, VA 22849 or the Shenandoah Rescue Squad, 544 4th St. Shenandoah, VA 22849. Kyger Funeral Home in Shenandoah is handling arrangements.

ALMIRA SHIFLETT
The Greene County Record, Stanardsville, VA, Jul. 1930
Mrs. Almira Shiflett departed this life Wednesday morning, July 23, 1930, and was laid to rest in Evergreen cemetery. Funeral services were conducted by Rev. George P. Mayo. Mrs. Shiflett was 77 years old. She enjoyed splendid health until seven months ago. She was always willing to lend a helping hand to those needing her. She is survived by two sons, Messrs. Anfield Shiflett, of Hume, and Paulus Shiflett, of Dyke.

ALMURTA SHIFLETT
The Southwest Daily Times, Liberal, OK, Nov. 2, 2004
Almurta Shiflett, 101, died Sunday, Nov. 28, 2004, at Dunaway Manor in Guymon, Okla. Funeral services will be at 2 p.m. Friday at the Church of Christ in Hooker, Okla., with Neville Buchanan presiding. Burial will be in the Goodwell Cemetery in Goodwell, Okla. Memorials are suggested to the Riley and Almurta Shiflett Scholarship for a student attending OPSU, the Westview Boys' Home, Tipton Childrens' Home or a charity of choice and may be left at Roberts Brothers Funeral Home, Box 745, Hooker, OK 73945.

ALONZA SHIFLETT
The Greene County Record, Stanardsville, VA, Jul. 24, 1947
Alonza Shiflett, a native of Greene County, died July 17 at an Alexandria hospital. He was a son of the late Wise and Georgia Morris Shiflett, and was 63 years of age. He married Miss Laura Morris, of Greene, who survives, together with two daughters, Mrs. E. B. Roach, of Alexandria, and Mrs. C. S. Johnson, of Manassas, and four sons, E. T. Shiflett, of Earlysville; Luke Shiflett, of this city, Amos Shiflett, of Manassas, and Cornelius Shiflett, of Alexandria. The funeral was held at 2:30 o'clock Sunday afternoon from Evergreen Church of the Brethren, near Dyke, and interment will follow in the churchyard. See Wife Lura's Obit

ALONZO D. SHIFFLETT
The News, Frederick, MD, Mon, Jul. 19, 1976
Master Alonzo D. Shifflett, 12, died Friday, July 16, at Hialeah, Fla. He was the son of Dolly and Willie A. Shifflett, Route I, Knoxville. He is survived, in addition to his parents, by two brothers. Kenneth Shifflett and Bruce Shifflett, both of Knoxville: his maternal grandparents, Mr. and Mrs. Kyle Vaden, Bedford, Va. Funeral services will be held at 2 p.m. Tuesday, July 20. At the Green Funeral Home, Herndon, Va. Interment will be in Chestnut Grove Cemetery, Herndon, Va. Rev. Donald R. Matney pastor of New York Hill and Sandy Hook United Methodist Churches, Brunswick, will officiate.

ALONZO DARRELL SHIFFLETT
The Washington Post, Washington, DC, Jul 19, 1976
On Friday, July 16, 1976, at Hialeah, Fla., of Knoxville, Md., son of Willie and Dolly Shifflett. Brother of Kenneth and Bruce Shifflett. Maternal grandson of Mr. and Mrs. Kyle Vaden and paternal grandson of Mr. and Mrs. Jesse Shifflett. On Monday from 2 to 4 and 7 to 9 p. m. friends may call at the Green Funeral Home, 721 Elden St., Herndon, Va., where services will be at 2 p. m. Tuesday, July 20. Interment Chestnut Grove Cemetery.

ALONZO L. SHIFLETT
The Daily Progress, Charlottesville, VA Feb. 9, 1960
CROZET – Alonzo L. Shiflett, 44, of Crozet, died Tuesday. He is survived by his mother Mrs. Addie B. Shiflett of Boonesville; his wife, Mrs. Ellen Shiflett; four sons, Roger Shiflett, Thurman Shiflett, James Shiflett and Michael Shiflett, all of Crozet; a daughter, Miss Linda Shiflett of Crozet; two brothers, Clarence Shiflett of White Hall and James Shiflett of Washington, D.C.; and five sisters, Mrs. Cary P. Shiflett of Boonesville, Mrs. Claude Herring of Sparrows Point, Md., Mrs. Raymond Walton of Westminster, Md.; and Mrs. James D. Wood and Mrs. Violet Lawson both of Charlottesville. A funeral service will be held at 2 p.m. tomorrow at Prize Hill Church of Boonesville, with burial in the church cemetery.

ALPHONSO SHIFFLETT
The Daily Progress, Charlottesville, VA, Sun, Oct. 16, 1977
RUCKERSVILLE - Alphonso Shifflett, 69, of Ruckersville died Saturday, Oct. 15, at Charlottesville. Mr. Shifflett was born in Greene County, the son of the later Barnard and Ella Shifflett. Survivors include the widow, Earl T. Shifflett of Ruckersville; a son, Delmer Shifflett of Ruckersville; sisters, Sallie Shifflett of Culpeper and Audrey Sidli of Richmond; brothers William Shifflett of Orange and Raymond Shifflett of Barboursville. Mr. Shifflett was a retired farmer and well-digger. The funeral will be held at 2 p.m. Monday at the Ryan Funeral Home at Quinque. Interment will follow at the Holly Memorial Gardens. The family requests donations in Mr. Shifflett's memory be made to the Greene County Rescue Squad. Friends will be received from 7 to 8:30 p.m. Sunday at the funeral home.

ALTHEA MAE SHIFFLETT
The Daily Progress, Charlottesville, VA Dec. 20, 1989
Althea Mae Shifflett, 85, of Route 1, Dyke, died Monday Dec. 19 in a Charlottesville hospital. She was born July 13, 1904 in Rockingham County. Her husband was the late William Henry Shifflett. She is survived by 10 children; Melvin Shifflett, Leona Shifflett, William E. Shifflett and Ethel S. Pugh, all of Charlottesville; Clara M. Shifflett and Emma Mae Morris, both of Stanardsville; John H. Shifflett, William C. Shifflett and James A. Shifflett, all of Earlysville; and Elvin Shifflett, of Baltimore, Md. She also is survived by a half brother, Richard Shifflett, of Charlottesville; a half sister, Viola Rogers of Barboursville; four grandchildren she raised; J. R. Morris and Gary W. Morris, both of Dyke, and Imogene F. Morris and Brenda S. Bishop both of Stanardsville; and by 22 more grandchildren, 32 great-grandchildren and nine great-great-grandchildren. A funeral service will be conducted at 1 P.M. Thursday, Dec. 21, at Nortonsville Pentecostal Church with interment at Mt. Olivet Cemetery in Dyke. The Revs. Ellis Roach and Buzzy Deane will officiate. The family will receive friends from 7 to 8 tonight at the Ryan Funeral Home in Quinque.

ALTON SHIFLETT
The Daily Progress, Charlottesville, VA Aug. 28, 1980
Alton Shiflett, 73, died Tuesday [26 Aug 1980] in a Waynesboro Hospital. Born May 17, 1907, in Augusta County, he was the son of the late Lorenzo Bow Shiflett and Emma Fisher Shiflett. Surviving is his stepmother, Vallie Shiflett of Waynesboro, a brother, Lawrence Shiflett of Waynesboro, a half brother, Edgar M. Shiflett of Stuarts Draft; two half sisters, Mrs. Ruth Garrett of Waynesboro and Mrs. Ruby Landrum of grottoes; a number of nieces and nephews. He was a retired employee of Blue Ridge Veneer Co., and a member of the Brethren Church of Waynesboro. Graveside funeral will be 3 P.M. Friday at the Rock Gate Cemetery in Crozet. The Rev. Fred Helmick will officiate. Anderson Funeral Home is in charge of arrangements. The family will be at Anderson Funeral Home Chapel from 7 to 8 P.M. today.

ALVA SHIFLETT
The Times Recorder, Zanesville, OH, Wed, Jun. 3, 1953
Services Today
Funeral services for Alva Shiflett, 71, of North Second street will be held at 10:30 o'clock this morning at the Hearing=Bryan-Delong funeral home. Rev. L. A. Schreiber will officiate. Burial will be in Greenwood. Mr. Shiflett died Sunday.

ALVA SHIFFLET
The CantonRep.com, Canton, OH, Dec. 20, 2002
Rev. Alva Shifflet, age 96, of Canton, OH, went home to be with the Lord, passing away suddenly Wednesday evening at the home. Born in Wiksville, OH, on January 7, 1906 he was the son of the late, John W. and Sarah Shifflet. He came to Canton in 1952 from Trimble, OH, and was a former coal miner and a retired employee of the Ford Motor Co. retiring in 1970 after 18 years of service. Rev. Shifflet pastored churches in the Methodist circuit and Independent churches for a period of 29 years, the last being the Church of Christ in Christian Union. Besides his parents, he was preceded in death by nine brothers; a sister; his daughter, Lenora Brooks; a son, Alva Shifflet, Jr.; and his wife, Lillie Ann Shifflet who passed away July 11, 1990; four sons-in-law; a daughter-in-law and two grandsons. Survivors include four daughters and son-in-law, Mildred West of Louisville, Katy and Milford Smith of Canton; two sons and daughters-in-law, Aaron and Donna Shifflet of Canton and Marion and Betty Shifflet of Vero Beach, FL; numerous grandchildren; and great-grandchildren; and several great-great-grandchildren. Funeral services will be conducted Monday 11 a.m. in the Calvary Church of the Nazarene, 1200 Smith Ave. SW, Canton, with Rev. Dan Tipton officiating. Burial will be in Sunset Hills Burial Park. Calling hours at the Reed Funeral Home on Sunday from 5-8 p.m. and one hour before services at the church on Monday from 10-11 a.m.

ALVA LEE SHIFFLETT
The Daily News Record, Harrisonburg, VA, Fri, Thu, Dec. 19, 2013
Alva Lee Shifflett, 74, of Elkton, passed away Dec. 17, 2013, at Rockingham Memorial Hospital in Harrisonburg. Mr. Shifflett was born Oct. 27, 1939, in Rockingham County near Elkton and was a son of the late Zean Marshall and Nellie Ann Meadows Shifflett. He was also preceded in death by his brothers, Irvin M., Luther "Pete" and Harvey Lewis Shifflett, and his sister, Delma Jean Leigh. Al was an electrician by trade and worked for Trumbo Electric and retired from Broadway Electric. He was a member of the Shenandoah Moose Lodge No. 2176, a big NASCAR fan, cheering on Chevy drivers, Gordon & Johnson. He loved his family, enjoyed being outdoors, playing his guitar, and Sunday dinners. Survivors include his wife, Wanda Breeden Shifflett; two sons, Darrell Shifflett and friend, Lisa Lawhorne, and Gregory Breeden, all of Elkton; a daughter, Charlotte Breeden Sorrells and husband, Darrell, of Weyers Cave; a stepson, Bobby Breeden of Elkton; a brother, Bobby Shifflett and wife, Shirley, of Elkton; three grandchildren, Christopher Breeden, Melissa Nixon and Natasha Burroughs and husband, Jeremy; three great-grandchildren, Isaiah, Abigail and Matthew Burroughs; and a number of nieces and nephews. The Rev. Nathaniel Kelly and the Rev. Gerald Meeks will conduct the funeral service 2 p.m. Friday, Dec. 20, 2013, at the Blue Ridge Independent Church near Elkton. Burial will follow in Elk Run Cemetery. The family will receive friends from 6 to 8 p.m. Thursday at the Kyger Funeral Home in Elkton. Friends may also call at the Shifflett home at anytime. Memorial donations may be made to the Blue Ridge Independent Church, 38 Independent Road, Elkton, VA 22827. Online condolences may be sent to the Shifflett family by visiting www.kygers.com.

The Times Recorder, Zanesville, OH, Mon, Jun. 1, 1953
ALVA N. SHIFLETT
Alva N. Shiflett, 71, of North Second street, died at 11:15 o'clock last night at Bethesda hospital where he was admitted Saturday night for treatment for a heart condition. Mr. Shiflett was born March 6, 1882, in this city, the son of James and Sarah Bowman. Surviving are a brother, Harvey of the home; a sister, Mrs. Frank Bogel of 941 Elm street, and several nieces and nephews. The body was removed to Hearing-Bryan-DeLong funeral home.

ALVA N. SHIFLETT
The Times Recorder, Zanesville, OH, Tue, Jun. 2, 1953
Alva N. Shiflett, 71, of North Seventh Street died at Bethesda hospital at 11:15 o'clock Sunday night. He was admitted Saturday night for treatment of a heart condition. Mr. Shiflett was born March 6, 1882, in this city, the son of James and Sarah Bowman Shiflett. Surviving are a brother, Harvey of the home; a sister, Mrs. Frank Bogel of 941 Elm Street, and several nieces and nephews. The body was removed to the Heaering-Bryan-DeLong funeral home where services will be held at 10:30 o'clock Wednesday morning. Rev. L. A. Schreiber, pastor of the Central Trinity Methodist church, will officiate. Burial will be in Greenwood.

ALVA SHIFLETT
The Times Recorder, Zanesville, OH, Wed, Jun. 3, 1953
Services Today
Funeral services for Alva Shiflett, 71, of North Second Street will be held at 10:30 o'clock this morning at the Hearing-Bryan-Delong funeral home. Rev. L. A. Schreiber will officiate. Burial will be in Greenwood. Mr. Shiflett died Sunday.

ALVERTA BRYANT SHIFFLETT
The Daily News Record, Harrisonburg, VA, Thu, Nov. 21, 1929
MRS. DAN SHIFFLETT DIES, TIMBER RIDGE
Stricken With Paralysis After Long Period Feeble Health, Funeral Tomorrow
Mrs. Albert [should be Alverta] Shifflett, aged 67, wife of Daniel Shifflett, died at 10 a. m., yesterday at her home near Timber Ridge. She had been in feeble health for some time and was paralyzed. Sunday morning, failing to refain consciousness after the stroke. Her husband, four children -- Ruth, Mary, Leroy, and Joseph -- and one sister -- Mrs. Frank Coffman of Keezletown, survive. Funeral services will be held from the Timber Ridge Church at eleven o'clock Friday morning. Interment will be in St. Paul's cemetery. The casket will not be opened at the church. Pallbearers will be H. H. Saufley, C. D. Meyerhoeffer, H. C. Huffman, Webb Rodeffer, Hunter baker, Luther baker, G. C. Carpenter and Thomas Sauffey.

ALVERTIE SHIFFLETT
The Daily Progress, Charlottesville VA Jan. 8, 1986
Alvertie Shifflett, 64, of Fredericksburg, died Jan. 6, 1986 in Fredericksburg. Born in Greene Co., daughter of the late Tom Donovan and Nora B. Williams. Surviving are her husband, Gilbert Shifflett; two sons, James Shifflett of Marion, Va. Charles Junior Shifflett of Powhatan; two daughters, Mary Lou Adams of Powhatan and Dorothy Brickhead of Gordonsville; one brother, Ralph E. Williams of Alexandria; five grandchildren; three nieces. Funeral services will be held 2 P.M. Thursday at the Ryan Funeral Home in Quinque, interment will be in the Ruckersville Cemetery, the Rev. C. C. Kurtz will officiate. The family will receive friends from 6 to 8 this evening at the funeral home.

ALVERTA SHIFLETT SWAIN
The Daily Progress, Charlottesville VA Jul6 16, 2002
After a lengthy illness, Alverta Swain died Sunday, July 14, 2002, in Portsmouth. She was born in Earlysville, granddaughter of John D. Early, for whom this place gets its name. Her parents were Sadie Early Irving and Willie C. Irving of Earlysville. She was a member of Westhaven Baptist Church in Portsmouth. She was also a member at-large of Beta Sigma Phi International and helped to form the first chapter, and was president and charter member of the first chapter in Manassas, and charter member of the second chapter as well. She was a former member of the Chautauqua Club in Riverton, Wyo., and was a member of Riverton Chapter No. 21 Order of the Eastern Star. The Swains lived in Riverton for nine years and was in the tile and cultured marble business. Mrs. Swain was predeceased by her grandfather; her parents; her stepfather, Amos Shiflett; her brother, William R. Irving; a half brother, Edward Shiflett; her first husband, Jesse Shiflett; a daughter, Shirley Sklany; a grandson, Edward Birckhead of Charlottesville; and two great-granddaughters, Jessica Amanda Dalton and Maline Leigh Spaid of Charlottesville. She is survived by her husband, Grover J. Swain of Portsmouth; a sister and brother-in-law, Estelle and Howard Wilkerson of Sedona, Ariz.; two half sisters, Rose Berger of Manassas and Joyce and Roy Ritenour of Sumerduck; two sons and daughters-in-law, Jesse J. Shiflett and his wife, Trudi, of Fayetteville, N.C. and Richard G. Shiflett and his wife, Lutie, of Earlysville; two daughters and sons-in-law, Patricia S. Birckhead and her husband, Edward, of Pinedale, Wyo. and Rochelle S. Wade and her husband, David, of Richmond; a stepson and his wife, Stephen and Sharon Swain of Jacksonville, Fla.; 11 grandchildren; two step-grandchildren; and 10 great-grandchildren; as well as numerous nephews and nieces, all loved dearly; and a son-in-law, T. J. Sklany of Charlottesville. A funeral service will be held at 1 p.m. Thursday afternoon at the Hill & Wood Chapel with the Rev. Thomas Wood. Interment will follow in Monticello Memory Gardens. The family will receive friends from 7 to 8:30 p.m. Wednesday evening at the funeral home. Hill & Wood Funeral Home is in charge of arrangements.

ALVIE JOYCE WILTSHIRE SHIFLETT
The Abilene Reporter News, Abilene, TX, Wed, Feb. 12, 1969
Funeral for Mrs. Victor L. Shiflett will be held at 11 a.m. Wednesday in the First Christian Church, the Rev. Chris ?Diebel?, pastor, officiating. Burial will be in Cedar Hill Cemetery under the direction of North's Funeral Home. Mrs. Shiflett, 75, the widow of the former owner and manager of Draughon's Business College, died at 3 a.m. Monday in the Rosewood Nursing Home after a long illness. Survivors include one daughter, Mrs. Warren Haddock of 1537 Richland Dr.; one granddaughter, Janet Marie Haddock, a student at Mann Junior High School. The family requests that any remembrances be made in the form of contributions to the Taylor County Heart Assn. of the American Cancer Society. Pallbearers will be L. W. Darbandt, Luther Krolh, Harrison Munroe, Ray DeRusha, R. W. Brittain, Lanny Lawler, Tommie Brittain and Fred Wright.

ALVIN SHIFFLETT
The Frederick News Post, Frederick, MD, Thu, Jan. 2, 1997
Mr. Alvin Shifflett, 65, of 7900 Mount Pleasant Court, Walkersville, died Monday, Dec. 30, at home. Born April 28, 1931, in Virginia, he was a son of the Late Simmie and Mamie Shifflett. He was an Army veteran and retired from the James Strouth Construction Co. as a mason and electrician. Surviving are four children, Alvina Lucado and husband Ronnie of Walkersville, Perry Shifflett of Mount Airy, Steve Shifflett and wife Virginia of Texas, and Kenny Shifflett of Florida; six grandchildren, Jessica Shifflett of Mount Airy, Steven Robert Shifflett of Texas, Deborah Seys of Walkersville, Michael Lucado of Walkersville, Scerena Shifflett of Mount Airy and Jackie Shifflett of Florida; and two brothers, Ed Shifflett and wife Sis, and Gene Shifflett and wife Charlie, all of West Virginia. Mr. Shifflett was preceded in death by two children, Bertha Seys and Aaron Shifflett; three brothers, Elmer Shifflett, Ellis Shifflett and Frank Shifflett; a sister, Mittie Shifflett; his former wife, Charlotte Shifflett; and a daughter-in-law, Charlene Shifflett. Friends may call from 2 to 9 p.m. Friday, Jan. 3, at the Stauffer Funeral Home, 40 Fulton Ave.. Walkersville, where the family will receive friends from 2 to 4 p.m. and 7 to 9 p.m. Funeral services will begin there at 10 am Saturday, Jan. 4. Pastor L. Ross Kirk will officiate. Burial will be in Parklawn Memorial Gardens, Rockville. Contributions may be made to the Stauffer Funeral Home, PO. Box 1819. Frederick. Md. 21702, to aid in funeral expenses.

ALVIN B. SHIFFLETT
The Daily Progress, Charlottesville, VA March 22, 1980
Alvin B. Shifflett, 67, of 208 South Street, died Sunday in a local hospital. Born in Greene County, Nov 29, 1912, he was the son of the late Rollins and Sara Jane Shifflett. Surviving are a brother Lewis H. Shifflett of Earlysville; two sisters, Annie Shifflett of New York and Nora Morris of Baltimore, Md. Funeral arrangements with Joseph W. Teague Funeral Home are incomplete.

ALVIN DECATOR SHIFFLETT
The Knoxville News Sentinel, Knoxville, TN, Wed. Apr. 22, 2015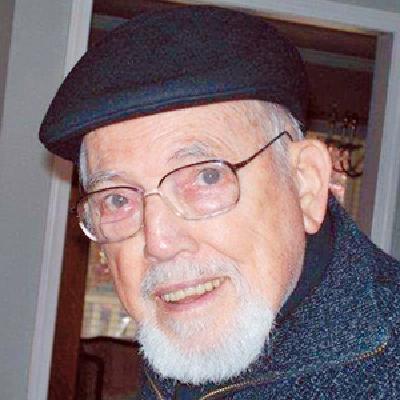 Knoxville, TN -- Alvin Decator Shifflett -- It is with deep and heavy sadness that we announce the death of Alvin Decator Shifflett, who passed on April 3, 2015, from complications of having lived a very long life, full of adventure, laughter, love, friends, and family. Alvin was born in Stanardsville, VA, on September 25, 1922. He spent the majority of his childhood in Toledo, OH, and left to serve his country when he enlisted in the US Navy Seabees during World War II . During the war, he was stationed in the Pacific Theatre and had many stories to tell from his time there. He chose to continue his public service by working for the US Department of Energy for over 30 years, first at the Fernald, OH, facility, and later in Oak Ridge, TN. He was active in the Oak Ridge Sportsmen's Association, as well as being an avid hunter and sportsman, which provided excuse and venue to wander the woods at his beloved "Camp" in Pennsylvania, as well as the woods behind the house in Karns, a home he built with his own hands. He is preceded in death by his wife, Frances Seroba Skaggs Shifflett; parents, Ernest H. and Bertie E. Shifflett; and two sons-in-law, David F. Conley and John Calvin Nabors. He is survived and missed by his children, Robert D Shifflett (Kim), JoAnn Durant (Ron), Mark H. Shifflett (Patt), Janet L. Conley, and Barbara Gail Shifflett (Bill); as well as his grandchildren, Steven, Daniel, Chris, Eric, Kimberly, Morgan, Lindsey, Courtney, Michael, Sarah and Madison; and eighteen great-grandchildren. A memorial service will be held at the Episcopal Church of the Resurrection, Loudon, TN, at 11:00 a.m., on Saturday, April 25, 2015. A graveside service, with the Military Honor Guard, will follow at 12:45 p.m. at the Oak Ridge Memorial Gardens in Oak Ridge, TN. The family asks that no flowers be sent. Donations can be made to your favorite charity, or to any veterans' organization in Alvin's memory.

ALVIN FEARL SHIFFLETT
The Daily Progress, Charlottesville, VA, Wed, Feb. 4, 2015
Alvin Fearl Shifflett, 82, of Orange, Virginia, passed away on Monday, February 2, 2015, at Martha Jefferson Hospital. He was born on February 7, 1933 in Virginia, to the late Sandy and Rebra Raines Shifflett. He is survived by his loving wife, Ruby Conley Shifflett; his son, Bruce Shifflett and his wife, Judy of Spotsylvania; and his siblings, Hollas Shifflett and Brenda Dillon of Orange. The family will receive friends on Thursday, February 5, 2015 from 6 until 8 p.m. at Ryan Funeral Home, 12819 Spotswood Trail, Ruckersville, VA 22968. A funeral service will be held on Friday, February 6, 2015 at 11 a.m. at Ryan Funeral Home. Interment will follow in Holly Memorial Gardens. An online guestbook is available at www.ryanfuneral.com Ryan Funeral Home of Ruckersville, Virginia is handling the arrangements.

ALVIN JAMES SHIFFLETT
Unknown Newspaper Feb. 8, 1987
Alvin James Shifflett, 74, of Rt. 1, Elkton died Sunday at Rockingham Memorial Hospital. Mr. Shifflett has worked for Elkton Milling Co., 27 years before retiring. He was born in Rockingham County June 10, 1912, and was the son of the late Silas and Susan Mowbray Shifflett. On Nov. 25, 1933, he married the former Martha Williams, who survives. Also surviving are a daughter, Loraine Meadows of Elkton; a brother, Grover Shifflett of Sykesville, Md., two sisters, Mildred Murray of Elkton and Lula Gooden of Ellicott City, Md; two grandsons, and two great-grandchildren. The funeral will be conducted 2 p.m. Tuesday at Bear Lithia Baptist Church by the Revs. Son Leatherman and John Morris. Burial will be in the Kootz Cemetery. The family will receive friends 7-8 p.m. today at the Brill Funeral Home in Elkton. Friends also may call at the Shifflett home at any time.

ALVIN L. SHIFFLETT
The Daily Progress, Charlottesville, VA Dec. 31, 1981
Alvin L. Shifflett, 54 died unexpectantly from a heart attack last night. Born, Nov. 16, 1927, in Albemarle County, the son of the late Jesse Shifflett and Ruth Roberts Shifflett. Surviving are his wife Mrs. Sarah Anne (Annie) Shifflett; four daughters, Mrs. Patricia Ann Hawkins of Crozet, Mrs. Gail Breeden of Earlysville, Mrs. Connie Mawyer of Amherst and Beverly Lowe of Forrest, Va.; four sisters, Mrs. Maye Thomas, Faye Gibson and Gladys Sandridge all of Crozet; three brothers, Jesse Shifflett, Jr. and Clinton Shifflett of Crozet, Garwood Shifflett of Charlottesville; four grandchildren. He was a member of the Mt. Moriah United Methodist Church and was employed for the past 30 years at Acme Visible located in Crozet. Family suggest donations be made to the Western Albemarle Rescue Squad. Funeral Arrangements by Anderson Funeral Home in Crozet are incomplete.

ALVIN LEE SHIFFLETT
The Daily Progress, Charlottesville, Va., Oct. 28, 1986
Alvin Lee Shifflett, 41, of Barboursville died Sunday, October 26, 1986 at his home. He was born September 16, 1945, in Charlottesville, son of the late George Newman and Nora Dean Shifflett. He is survived by his wife, Mary Jane Morris Shifflett of Barboursville; four brothers, Jasper A. Shifflett, Mac. T. Shifflett, Paul W. Shifflett and Lawrence E. Shifflett, all of Barboursville. Funeral Services will be held Wednesday, October 29, 2 p.m. at Preddy Funeral Home Chapel in Gordonsville. Interment will be at Maplewood Cemetery with the Rev. Kenneth Shear officiating.

ALVIN "PEANUT" SHIFFLETT
The Daily News, Bowling Green, KY, Apr. 26, 2000
RUSSELLVILLE - Alvin "Peanut" Shifflett, 77, of Russellville died April 24, 2000, at a Russellville nursing home. The Logan County native was a World War II Marine veteran, owner and operator of Shifflett Iron and Metal and a member of Trinity Episcopal Church. He was a son of the late Dick Shifflett and Mary Chapman Shifflett. Funeral will be at 1 p.m. Thursday at Memorial Funeral Home with burial in Auburn Cemetery. Visitation will begin at 5 p.m. today at the funeral home. Expressions of sympathy may take the form of donations to Trinity Episcopal Church. Survivors include his wife, Betty Clifton Shifflett; a son, Richard Shifflett of Russellville; two daughters, Joyce Belcher and Mary Ann Williamson, both of Russellville; two stepdaughters, Jean Parrish and Lela Shoemake, both of Russellville; a brother, George Shifflett of Russellville; a sister, Cordelia Shifflett Perdue of Franklin; seven grandchildren; eight step-grandchildren; two great-grandchildren; and six great-stepgrandchildren.

ALVIN PRESTON SHIFFLETT
The Daily News Record, Harrisonburg, VA, Sat, Sep. 10, 2011
Alvin Preston Shifflett, 73, of Elkton, passed away Thursday, Sept. 8, 2011, unexpectedly at his home. Mr. Shifflett was born Jan. 4, 1938, in Rockingham County to the late Richard Lee and Qunnie Mowbray Shifflett. He was also preceded in death by five brothers, Wilson, Ivan, Richard, Leon and Roger Shifflett. Alvin was a lifetime resident of the area and retired in 2000 after 50 years of service with IBEW Electrical Union as an electrician. He was gifted with the ability to play many acoustic instruments and enjoyed bluegrass music, camping and was an avid reader of the Holy Bible. He was a member of the Shenandoah Moose Lodge No. 2176 and the Aerie Eagles No. 4150 of Harrisonburg. Alvin was very friendly to all he met and will be greatly missed by family and friends. On May 11, 1959, he married Jeanette V. Sigler, who survives. In addition to his wife, he is survived by a son, Gregory Lynn Shifflett of Harrisonburg; two sisters, Elizabeth Meadows and husband, Dennis, of Elkton, and Bonnie Tracy and husband, Patrick, of Harrisonburg; a brother, Leonard N. Shifflett and wife, Susan, of Houston, Texas; niece (who was like a daughter) Julie Cardin; and great-nephew, Tyler Cardin. A funeral service will be held 11 a.m. Monday, Sept. 12, 2011, at the Kyger Funeral Home Chapel in Elkton with the Rev. Wayne Comer officiating. Burial will follow at the Elk Run Cemetery in Elkton. The family will receive friends from 6 to 8 p.m. Sunday at the funeral home in Elkton. Friends may also call at the Shifflett home at any time. Online condolences may be made to the Shifflett family by visiting www.kygers.com.

ALVIN ROBERT SHIFLETT
The Rome News Tribune, Rome, GA, Sun, Jan. 7, 1973
CEDARTOWN – Alvin Robert Shiflett, 87, of Lindale Rte. 1, died Friday in a Cedartown nursing home after an extended illness. Mr. Shiflett was born April 28, 1886 in Polk County and had lived there all his life. He was a member of Lindsey's Chapel Methodist Church. His wife, the former Dolly Shellnut, died May 8, 1956. Surviving are one daughter, Mrs. Jessie Hicks, Rome; one son, Seals Shiflett, Rome; one sister, Miss Venie Shiflett, Atlanta; ten grandchildren, a number of great-grandchildren and several nieces and nephews. Funeral services will be held today at 2 p. m. in the chapel of the Lester C. Litesey Funeral Home. The Rev. Horace Sheffield will officiate. Interment will be in Friendship Cemetery.

ALVIN RYDER SHIFFLETT
The Fredericksburg Star, Fredericksburg, Spotsylvania Co., VA, May 11, 2013
Alvin Ryder Shifflett, 81, of Fredericksburg died Friday, May 10, 2013 at Mary Washington Hospital. Mr. Shifflett retired from the U.S. Air Force after 20 years of service. Survivors include two sons Donald Shifflett, Alvin Wayne Shifflett and daughter Linda Barnett; his sister, Joan M. Lacy; nephews, James R. Lacy Jr. (Linda) and Michael B. Lacy (Linda); and grandson, Tyler James Shifflett (Megan). A graveside service will be held at Noon Wednesday, May 22 at Quantico National Cemetery.

ALVIN WILEY SHIFFLETT
The Roanoke Times, Roanoke, VA, May 11, 2005
Alvin Wiley Shifflett, 79, of Roanoke, died Sunday, May 8, 2005 at his home. He was born in the Back Creek area of Roanoke County to the late Layton Wiley and Reathe Simmons Shifflett. He was preceded in death by his sister and brother-in-law, Garnell and Morris Prillaman. Alvin was a Navy veteran of World War II and participated in the Normandy Beach D-Day invasion on June 6, 1944 and fought in the battles of Iwo Jima and Okinawa in 1945. He retired from Smith Transfer in 1987 and was a Teamster for over 35 years but, had no intention of slowing down because his work was his life. He worked various jobs, including Abbott Bus Lines and as a school bus driver. He was employed by Beam Brothers Trucking, a postal contractor based in Mt. Crawford, Va. since 1995. Those left to cherish his memories are, his wife of 21 years, Juanita Ann Shifflett; children and stepchildren, Danny Shifflett, Linda Hancock, Becky Moran, JoAnn Shifflett, Tanya Pugh, Ricky Shifflett, Dallas Sweet, Lionel Lewis, Toni Cline, Terry Bromling, Noel Reed and Misty Sweet; 16 grandchildren and stepgrandchildren; and special nieces, Germaine and Gale. The family would like to thank Dr. Paul Richards and Dr. Richard Prokopchak. Services will be held at Oakey's Roanoke Chapel on Wednesday, May 11, 2005 at 11 a.m. with the Rev. Lester Reed officiating. Interment will follow at Blue Ridge Memorial Gardens. The family will receive friends on Tuesday from 6 to 9 p.m. at Oakey's Roanoke Chapel. In lieu of flowers, the family requests that contributions be made to the National D-Day Memorial, P.O. Box 77, Bedford, Va. 24523

ALZA BLANCHE SHIFLET
The Washington Post, Washington, DC, Jan 10, 1987
On Monday, December 22, 1986, Alza Blanche Shiflet of Gaithersburg, Md.; wife of the late Kemper Shiflet; mother of Eileen S, Rector and Esther S. Round; sister of Ross Cain; nine grandchildren and five great-grandchildren also survive. Friends call at Joseph Gawler's Sons, 5130 Wisconsin Ave., at Harrison St., NW (Parking on premised) on Sunday 2 to 4 and 7 to 9 p.m.; where services will be held on Monday, Jan. 12 at 10 a.m. Interment Arlington National Cemetery.

AMANDA J. SHIFFLETT
MRS. ZEDDIE MORRIS
The Daily Progress, Charlottesville, Va., Mon, Mar. 16, 1959
Mrs. Zeddie Morris, 69, of Mission Home, died Saturday at University Hospital. A funeral, service which was to have been held today, has been postponed until later this week because of the death today of her husband. She was the former Mandy Shifflett and was born in Greene County, daughter of the late Sonny and Sally Shifflett. She is survived by a brother, John T. Shifflett of Boonesville; and three sisters, Mrs. Jesse Rosson and Mrs. Jack Rosson, both of Boonesville, and Mrs. Willie Rosson of Crozet.

AMANDA WILLIS [SHIFFLETT] JOHNSTON
The Daily News Record, Harrisonburg VA, Fri, Jun. 12, 1981
Amanda Willis "Mandy" Johnston, 84, of Rt. 3, Harrisonburg died Thursday morning at Liberty House Nursing Home, where she had been living six months. Mrs. Johnston was born April 17, 1897 in Elkton and was a daughter of the late Larney and Willie Mowbray Shifflett. She lived in Harrisonburg and Bristol for 20 years before moving to California, where she had lived at Brawley and San Diego before retiring in 1978 and returning to Harrisonburg. She was a member of the former St. Stephen's Episcopal Church in Elkton. Mrs. Johnston had been married twice. On July 4, 1920, she married Melvin C. Willis, who died in 1957. Her second husband, William J. Johnston, died June 1960. Surviving are two sons, Edward Willis of Harrisonburg and Joseph Willis of Rt. 3, Harrisonburg; a sister, Margaret Lawson of Harrisonburg; eight grandchildren; and eight great-grandchildren. A graveside service will be conducted 11 a.m. Saturday in Woodbine Cemetery by the Rev. David W. Brookman. The family will receive friends 7:30-8:30 p.m. today at the funeral home.

AMANDA (MANDY) LEE SHIFLET TURNER
The Citizen Tribune, Morristown, TN, Tue, Apr. 22, 2008
Mandy Lee Shiflet Turner, age 91, of the Whitesburg community, went to be with our Lord and Savior Jesus Christ on Monday, April 21, 2008. She professed faith in Christ at an early age and was a member of Walkers Missionary Baptist Church. She was preceded in death by her husband, Everett Mitchell Turner; father and mother, H. H. and Delilah Shiflet; brother, C. W. Shiflet; and sisters, Hazel Long, Mamie Chamberlain, and Delilah Petree. She is survived by her children, George C. Turner and wife Mary Lee, Judy Gibbs and husband Esmer, and Linda Elkins and husband Millard; grandchildren, Kami Elkins, Sonya Turner, Marsha Hayes and husband Stacy, and Alesha Elkins; one great-grandson, Logan Foshie; sisters, Iva Jane West, Nadine Williams, and Evelyn Bogue. Mandy had a host of friends and several nieces and nephews whom she loved dearly. Thanks go out to her favorite physician, Dr. Maynard Austin of Greeneville West Lifecare and Rehabilitation, and all the caregivers she had while she was still at home. Funeral services will be at 8 p.m. on Wednesday, April 23, 2008 at Stubblefield Funeral Home, with Rev. Richard Long officiating. The family will meet at 9:50 a.m. on Thursday, April 24 for a 10 a.m. graveside service in Hamblen Memory Gardens. The family will receive friends from 6 p.m. to 8 p.m., prior to the services on Wednesday. Arrangements by Stubblefield Funeral Home in Russellville.

AMANDA MICHELLE SHIFFLETT
The Daily Progress, Charlottesville, VA, Tue, Apr. 4, 2006
Amanda Michelle Shifflett, 2, of Troy, died Friday, March 31, 2006, along with her brother, Ricky Edward Jarrell Jr., as a result of an automobile accident in Louisa County. She was born November 10, 2003, in Charlottesville. She is survived by her mother, Wendy Christine Shifflett of Troy; father, Ricky Edward Jarrell Sr. of Troy; one brother, Devin Shifflett of Gordonsville; two sisters, Katie Marie Jarrell of Charlottesville, Destynique Curry of Troy; grandparents, Rosie Toombs of Mineral, Roger Shifflett of Waynesboro, Claude and Anna Toombs of Bumpass, Jimmy Jarrell of Charlottesville, Doris and Curtis Crawford of Greene County, Mary Daughtery of Greene County; aunts, Cindy Shifflett, Tammy Smith, Tonya Smith, Lisa Jarrell, Barbara Newcomb, Camilla Sandridge; uncles, Kenneth Smith, Alex Smith, Donnie Shifflett, Dusty Toombs, Tony Jarrell, James Jarrell, Glen Morris, Richard Daughtery, Bobby Daughtery, Lyle Daughter; and a host of other relatives and friends. Funeral services will be held 11 a.m. Thursday, April 6, 2006, at Preddy Funeral Home Chapel, Gordonsville, with interment to follow at Holly Memorial Gardens. The Rev. Betty Norford will officiate. The family will receive friends from 6 until 8 p.m. Wednesday, April 5, 2006, at the funeral home. Amanda loved to dance and talk on the phone. She will be remembered for her big smile and her blue eyes. Every one loved her. The family thanks everyone for their support. Memorial contributions may be made to Amanda's Memorial Fund, C/O Preddy Funeral Home, P.O. Box 714, Gordonsville, VA 22942.

AMANDA SCRETHA SHIFFLETT
The Daily News Record, Harrisonburg, VA, Thu, Oct. 3, 1957
Mrs. Amanda Scretha Shifflett, 82, widow of Leonard Mitchell Shifflett, died at four o'clock Wednesday afternoon at the home of her daughter, Mrs. R. C. Royer, 806 East Market St. Mrs. Shifflett was ill for a year. Her condition became critical three weeks ago. A daughter of George W. Shifflett and Lydia Jane Landis Shifflett, she was born on May 6, 1875 in Rockingham county and lived most of her life in the McGaheysville-Elkton community. She had been making her home in the Harrisonburg area for the past 22 years. She resided with Mrs. Royer for the past three years. In 1901 she married Leonard M. Shifflett who died in 1949. She was a member of the Mt. Olive Brethren Church at Pineville. Besides her daughter, Mrs. Royer, she is survived by three sons, Everett R. Shifflett, of Harrisonburg; James T. Shifflett, of Mt. Crawford; and Otho W. Shifflett, of Palymyra, Pa. She also leaves 17 grandchildren, 14 great grandchildren; three sisters, Mrs. Minnie Moyers, of Roanoke; Mrs. Margaret Crawford, of Waynesboro; and Mrs. Sally Miller, of McGaheysville; and two brothers, George Shifflett, of Falls Church; and Frank Shifflett, of Palmyra, Pa. Funeral services will be held Saturday afternoon at two o'clock from the chapel of the Lindsey Funeral Home on S. Main St. with her pastor, Dr. Albert G. Edwards, officiating. Burial will be in the McGaheysville cemetery. The body now rests at the funeral home where friends and pallbearers are asked to meet Saturday afternoon at 1:45. The relatives will meet at the Royer home, 806 East Market St., Saturday afternoon at 1:40 for a brief service prior to leaving for the funeral chapel. The relatives will be at the funeral home Friday evening from 7:30 until 8:30.

AMANDA (Shiflett - Herring) LAWSON
The Waynesboro News Virginian , Thu, Dec. 4, 1958
Mrs. Amanda (Maggie) Catherine Lawson, 1229 North Ave., city, was dead on arrival at the Waynesboro Community Hospital at 7:30 p. m. yesterday. Born in Albemarle County, Mrs. Lawson was a daughter of the late Joseph and Christine Herron Shiflett. She was the widow of Jessie Lawson and was a member of the First Presbyterian Church. Survivors include two sons, John Lawson, Waynesboro, and Joe Lawson, Route 2, Staunton; one brother, Edward Shiflett, Port Republic; one daughter, Mrs. William M. (Mildred) Painter, Waynesboro; 22 grandchildren, 34 great-grandchildren, and two great-great-grandchildren. Body will remain at the Etter Funeral Home. Funeral service will be conducted at 2 p. m. Friday in the Chapel of the Etter Funeral Home by Dr. Howard H. Gordon. Interment will be in Riverview Cemetery. Active pallbearers will be Howard Lawson, Berle Painter, William Painter Jr., Samuel Lawson, and Charles Painter. Honorary bearers will be William Madison, Harvey Glass, Charlie Morris, N. M. Nicely, Frank Dooms, and Peyton Lawson.

AMBROSE SHIFFLET
The Athens Messenger, Athens, OH, Sun, Mon, Aug. 13, 1973
WILKESVILLE -- Ambrose Shifflet, 88, died Sunday morning in a nursing home in Marion after a years illness. He had been a resident of the Minerton-Wilkesville area until his illness. Born in Vinton County, he was a son of the late Levi and Sarah Napper Shifflet. He was a member of the Mount Olive EUB Church and was a retired coal miner. Surviving are his wife, Fannie Riffle Shifflet, of Marion, two daughters, Mabel Wheeler, Caldwell, and Mildred Napper, Hamden; one son, George, of Marion; three sisters, Permelia Napper, of Eaton, Ind., and Almeda Freeman and Edna Seasholtz, both of Lancaster, and one brother, Virgil Shifflet, Chillicothe. A son, Foster, a brother, John, and a sister. Lucille Oiler preceded him in death. Funeral services will be Tuesday at 2 p.m. at the Mount Olive EUB Church with the Rev, A. B. Malloy officiating. Burial will be in Curry Cemetery. Friends may call at the Strong and Son Funeral Home

AMBROSE TILDEN SHIFFLETT
Shifflett, Ambrose Tilden age 72 yrs of Shenandoah died 13 Nov 1981 at Harrisonburg, VA. Born 01 Sep 1909 in Rockingham Co. so of the late Earmon F & Ida Florence McCauley Shifflett. Married 30 Jul 1932 Bertha May Lam. Son, Melvin C. Shifflett of Elkton, Daughters, Geneva Yager of Shenandoah & Marguerite Shifflett of Elkton. Sisters Minnie Kisling of McGaheysville, Gladys Stepp, Eula Garrison & Frances Thomas all of Elkton, Ida Bell Comer of Shenandoah & Magdalene Comer of Staunton. Brothers Monroe Shifflett of Shenandoah & Edgar Shifflett of Harrisonburg; 24 grandchildren & 5 great grandchildren. Burial in East Lawn Memorial Gardens.

AMBROSE W. SHIFFLETT
The Daily Progress, Charlottesville, VA, Oct. 17, 1967
Hummelstown, Pa. - The funeral for Ambrose W. Shifflett, 95, of Rt. 2, Hummelstown, Pa., was conducted Tuesday in Hanoverdale, Pa. Burial was in the Hanoverdale Cemetery. Mr. Shifflett died Saturday. He was born near Elkton where he lived for 65 years before moving to Pennsylvania in 1937. Survivors include four daughters, Mrs. Pearl Coleman of Arlington, Mrs. Thomas A. Sullivan of Hershey, Pa., Mrs. George E. Herring of McLean and Mrs. Nicholas R. Parrell of Middletown, Pa.; six sons, Dewey and Edward Shifflett of Hershey, Lunzie A. and Carl W. Shifflett of Palmyra, Pa., Otto W. Shifflett of Harrisburg, Pa., and Kenneth E. Shifflett of Frederick, Md., 32 grandchildren, and 24 great-grandchildren.

AMIE B. SHIFFLETT
The Daily Progress, Charlottesville, VA February 24, 1988
Mrs. Amie B. Shifflett, 74, of 706 Graves St., died Tuesday, Feb. 23, 1988, at her home. Born in Luray, Va., on Mar. 19, 1913, she was the daughter of the late Oliver Jett and Lizzie Elizabeth Jewell Cliser. She was the widow of Earl Cole Shifflett. Mrs. Shifflett was member of maple Grove Christian Church, The Ladies Auxiliary of the D. A. V. and was a retired employee of Frank Ix and Sons. Survivors include two daughters, Mary Charlotte Sprouse and Doris Jean Hall, both of Charlottesville; six sisters, Sarah Patter of Covesville, Neva Sedywick of Loveville, Grace Daigle and Elsie Daigle, both of Moore City, Ariz., Dorothy Lam and Fern Rogers both of Charlottesville; four brothers, Melvin Cliser, Russell Cliser and Frank Cliser, all of Silver Spring, Md., Bernard Cliser of El Monte, Calif; seven grandchildren, Linda Davis, Pam Morris, Karen Thompson, Gilda Estes, Kenneth Hall, Keith Hall and Charlene Hall; and three great-grandchildren, Richard Morris, Brock Morris, Brian Estes. A funeral service will be conducted 3 p.m. Thursday at the Teague Chapel, with Mr. Roger Browning officiating. Interment will follow in Holly Memorial Gardens. The family will receive friends 7 to 8 this evening at the funeral

AMY SHIFFLETT BRUCE
The Times-News Burlington, N.C. July 19, 1999
GRAHAM – Mrs. Amy Shiflett Bruce, 90, of Rehabilitation and Healthcare Center of Alamance, died at 8:11 a.m. Sunday, July 18, 1999, at the center after a long illness. A native of Albemarle County, Va., she was the wife of the late Mr. William Lester Bruce and the daughter of Mr. Martin Luther Shiflett and Mrs. Rosa Elizabeth Price Shiflett, both deceased. She was a Methodist. Survivors include a daughter, Mrs. Victor (Dot) Eason of Graham; three grandchildren; and two great-grandchildren. She was preceded in death by a daughter, Miss Mildred Lucille Bruce; and a son, Mr. Homer V. Bruce. The funeral will be conducted at 11 a.m. Wednesday at Teague Funeral Home Chapel in Charlottesville, Va. Burial will be in Gentry's Cemetery in Albemarle County, Va. The family will be at Teague Funeal Home in Charlottesville, Va., from 7 to 8:30 Tuesday evening. Rich and Thompson Funeral Service provided local information.

AMOS SHIFFLETT
The Daily Progress, Charlottesville, VA, Sun, Dec. 10, 2017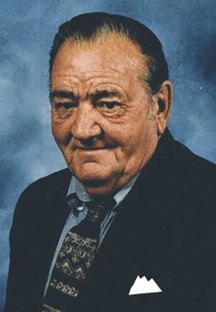 On Thursday, December 7, 2017, Amos Shifflett left this world for a far better world and is now rejoicing in the promised land of God. Born on August 22, 1938, he was the son of the late John and Blanche Shifflett of Stanardsville. He was preceded in death by his precious wife of 58 years, Phyllis Shifflett; brothers, Harold Wayne Shifflett of Stanardsville, Herman Shifflett of Stanardsville; sisters, Ruby Shifflett of Ruckersville, and Clarris Shifflett of Stanardsville, and two infant brothers, Edward and Wilmer. He is survived by a daughter, Rhonda Neff Morris of Stanardsville; a son, Pastor Ronnie Shifflett and his wife, Janet, of Scottsville; a sister, Lutie and her husband, Richard, of Earlysville; a sister, Pauline and her husband, Harold, of Ruckersville, Allie and her husband, Albert, of Stanardsville; two brothers, Randolf and Bradley Shifflett of Stanardsville; a sister, Linda Ann and her husband, Wayne Koontz, of Stanardsville; and sister-in-law, Mary Shifflett of Stanardsville. Some very dear friends of his, whom he loved very much are Mr. Danny Haney of Stanardsville, Mr. Ronnie Morris of Stanardsville, Mr. David Roach of Stanardsville, Mr. Steve Brown of Woodridge, Mr. Leroy Shifflett of Earlysville and his daughter-in-law, Janet, who he called "Fred". He is also survived by two grandsons, David Lee Roach Jr. of Ruckersville and K. L. Neff of Stanardsville; many great-grandchildren, nephews and nieces and their children. Amos was a retired painter and an avid hunter and fisherman. The family will receive friends on Monday night from 6 to 8 p.m. at Preddy Funeral Home in Madison. Funeral services will be held on Tuesday, December 12, 2017, at 1 p.m. at Preddy Funeral Home in Madison with the Rev. David Allison officiating, concluding at Evergreen Cemetery in Dyke.

AMOS SHIFFLETT
The Daily Progress, Charlottesville, VA May 20, 1970
Amos Shifflett, 54, of 44 Ware St., an employee of the Ivy Construction Company, died yesterday in a Charlottesville hospital. He was born in Greene County, March 15, 1916, son of the late Eugene and Rosie Collier Shifflett. He is survived by his wife, Susie Collier Shifflett; a son, Raymond Shifflett of Charlottesville; two daughters, Mrs. Cora L. Hudson and Mrs. Janie M. Shull of Charlottesville; five brothers, James and Herman Shifflett of Dyke, David Shifflett of Charlottesville, Dewey Shifflett of Madison, Eugene Shifflett of Crozet; three sisters, Mrs. Edna Thomas and Mrs. Mary Powell of Charlottesville, and Mrs. Dora Rogers of Orange, and eight grandchildren. The funeral will be Saturday at 2 p.m. at Hawkins Funeral Chapel, with burial in Holly Memorial Gardens.

AMOS SHIFFLETT
The Daily News Record, Harrisonburg, VA, Mon, Feb. 9, 2004
Amos Shifflett, 87, of Elkton, died Sunday, Feb. 8, 2004, at his home. Mr. Shifflett was born Oct. 20, 1916, and was the son of the late Solomon and Mary Knight Shifflett. He was a veteran of the U.S. Army, serving during World War II in the 112th Airborne Signal Battalion. He was a member of the Elkton Pentecostal Church and was a chemical operator at Merck and Company for over 41 years. Survivors include his wife of 63 years, Thelma Comer Shifflett; a daughter, Linda Morris of Elkton; two sons, Dwight Shifflett of Elkton and Jay Vaughn Shifflett of Buchanan; six grandchildren and 11 great-grandchildren. The Revs. Ray Halverson, Kenzie Reed and Harold Kephart will conduct the funeral 11 a.m. Wednesday at the Elkton Pentecostal Church. Burial will follow at Eastlawn Memorial Gardens. The family will receive friends from 7 to 8 p.m. Tuesday at the Kyger Funeral Home in Elkton. Memorial contributions may be made to the Elkton Rescue Squad, P.O. Box 152, Elkton, Va. 22827.

AMOS JACKSON SHIFFLETT
The Daily Progress, Charlottesville, VA, June 30, 1988
Amos Jackson Shifflett, 64, of Earlysville, died Wednesday, June 29, in a Charlottesville hospital. He was born May 15, 1924 in Greene County, son of the late William S. and Mittie Morris Shifflett. He is survived by three sisters, Lena Monger of Barboursville, Velma S. Lawson and Sarah Morris, both of Charlottesville and three adopted children, Roger L. Morris of Earlysville, Edward Wayne Morris and Lois Ann Morris both of Charlottesville. Funeral services will be held 3 p.m. Friday at the Evergreen Church of the Brethren with interment in the church cemetery. The Rev. C. C. Kurtz will officiate. The family will receive friends from 7 to 8 this evening at the Ryan Funeral Home, Quinque.

AMOS LEE SHIFFLETT
The Daily News Record, Harrisonburg, VA, Mon, Jan. 31, 2011
Amos Lee Shifflett, 82, of Elkton, went to be with the Lord Saturday, Jan. 29, 2011, at Rockingham Memorial Hospital. Mr. Shifflett was born Dec. 9, 1928, in Rockingham County, and was the son of the late Henry and Fannie Mae Shifflett. Amos worked in construction as a brick mason most of his life and was self employed. His work as a brick mason played a key role in the construction on the Upper Room Church in 1980. He was a member of the Elkton Pentecostal Church and the Sun Valley Hunting Club, where he enjoyed hunting with his sons and grandsons. He enjoyed playing his guitar and singing with his wife, Mary, as a ministry to nursing homes and numerous church events in the area. On Dec. 31, 1948, he married Mary Betty Hensley Shifflett, who survives. Also surviving are four sons, Ronald Ray Shifflett and wife, Kathy, Edward Lee "Buddy" Shifflett and wife, Gail, both of Elkton, Vincent Eugene Shifflett of Shenandoah, and Harold Gene Shifflett and wife, Denise, of Grottoes; 11 grandchildren and 16 great-grandchildren. Funeral services will be held 2 p.m. Tuesday, Feb. 1, 2011, at the Elkton Pentecostal Church with Pastor Travis Hensley officiating. Burial will follow at Elk Run Cemetery in Elkton. The family will receive friends from 6 to 8 p.m. Monday at the Elkton Pentecostal Church. Memorial contributions may be made to the Elkton Pentecostal Church, P.O. Box 217, Elkton, VA 22827. Online condolences may be made to the family at www.kygers.com.

AMOS LEE SHIFFLETT
The Daily Progress, Charlottesville, VA, Mar. 2, 1968
STANARDSVILLE - The funeral for Amos Lee Shifflett, 29, of Stanardsville, who was killed in a Charlottesville traffic accident early yesterday morning, will be Tuesday at 2 p.m. at Lydia Pentecostal Church near Stanardsville. Burial will be in Hoy Memorial Gardens near Charlottesville. Mr. Shifflett was born Oct. 2, 1939 in Greene County and was a son of Russell and Caroline Conley Shifflett of Stanardsville and husband of Mrs. Janice Roach. He was assistant superintendent of the janitorial service at the University of Virginia Hospital and received a bronze star for heroic action with the Army in South Vietnam. Survivors include one daughter, Janette Elaine Shifflett of Stanardsville; one brother, Marcus Shifflett of Dyke; four sisters, Mrs. Ruby Powell and Miss Lessie Shifflett of Stanardsville, Mrs. Edward Morris of Charlottesville and Mrs. Garfield Hammer of Elkton, and his paternal grandparents, Mr. and Mrs. Rufus Shifflett of Stanardsville. Ryan Funeral Home is Stanardsville is in charge of arrangements. NOTE - Holly was misspelled in the original obit.

AMY SHIFFLETT
The Xenia Evening Gazette, Xenia, OH, Thu, Apr. 9, 1942
Funeral services for Mrs. Amy Shifflett, 81, widow of William Shifflett, Dayton, formerly of Jamestown, who died Wednesday, will be conducted at the Berk and Jensen Funeral Home, 42 Linden Ave., Dayton, Friday at 2 p. m. Burial will be in Jamestown Cemetery. Friends may call at the funeral home.

ANA MARIA HERNANDEZ SHIFLETT
The San Antonio Light, San Antonio, TX, Sun, Mar. 6, 1966
Ana Maria H. Shiflett, age 63, of 1901 San Patricio St. passed away February 28, 1966. Survivors: Sister, Rosa Hernandez, Rulz; brother Anastacio Hernandez Rulz of Mexico. Funeral services 1 p. m. Saturday. Interment Chapel Hills Memorial Park. Arrangements by Max Martinez.

ANDREA DANIELLE SHIFFLETT
The Daily Progress, Charlottesville, VA July 5, 1990
Andrea Danielle Shifflett, infant daughter of Gary Wayne and Natalie LaVerne Shiflett of Ruckersville, died Wednesday, July 4, 1990 in a local hospital. Andrea was born May 17, 1990 at Martha Jefferson Hospital. In addition to her parents, she is survived by her maternal grandparents, Geneva and George Marshall of Charlottesville and Edward Wood of Stanardsville; her paternal grandparents, Elizabeth Shifflett of Earlysville and Eugene Shifflett of Charlottesville; and two maternal great-grandmothers Jennie Roach of Ruckersville and Pattie Wood of Stanardsville. A graveside funeral service will be conducted at 11 A.M. Friday in the gentry United Methodist Church cemetery by the Rev. Paul B. Davis. Teague Funeral Home is in charge of arrangements.

ANDREW DERRET SHIFFLETT
The Rockingham Register, Harrisonburg, VA, Tue, Jan. 31, 1905
DERRET SHIFFLETT DEAD.
Succumbed to Pneumonia Saturday Morning After Brief illness—Was Born in Greene County.
After a comparatively brief illness of pneumonia, Andrew Derret Shifllett died at 9 o'clock Saturday morning at his home one mile west of Harrisonburg, on the Rawley Springs Turnpike. One week ago last Friday Mr. Shifflett was suddenly taken ill in Harrisonburg while returning home from the Southern freight Depot. He was on the railroad track at the time and when be reached a point opposite the F. L. Sublett Hay Company's warehouse, which is located along the track, just north of West Market Street. He became so much prostrated that be could go no further. He succeeded in making his way over to the house and there lay down. He was found there a short time afterward, and when his condition became known a conveyance was procured and he was removed to his home. From the beginning his illness assumed a serious form and quickly developed into pneumonia. At his advanced age, Mr. Shifflett being in his 73rd year, he found it impossible to withstand the ravages of the disease, and he died Saturday morning, having been ill only a little more than one week. The funeral was held at 11 o'clock, yesterday from Weaver's Mennonite Church, of which the deceased was a member. The interment was made in the cemetery nearby. Mr. Shifflett was a native of Greene county, Virginia, where be was born May 15, 1832. While yet a young man he left Greene county and located in Rockingham, where he married Miss Maty Katharine Frazier, by whom he is survived, together with eleven children. He engaged in farming in this county until the Civil War came on, when he entered the Confederate army, in which he served with fidelity. He afterward became a member of the S B Gibbons Camp, United Confederate Veterans, joining that camp as a survivor or Co. F, 52d Virginia Infantry. Mr. Shifflett was a plain inoffensive, kindhearted man, who had many friends and rarely made an enemy. Deceased is survived by his wife, six sons-Geo. M. and Peter M. Shifflett of this county; Andrew Shifflett, Burk's Station, Va ; John D. Shifflett, Fairfax County, Va ; Algernon Shifflett, Mahouingtown, Pa ; William P. Shifflett, Cincinnati, Ohio; and five daughters—Mrs. Anna Coon, St, Louis. Mo.; Mrs. Mary J. Ralston. Greenmount; Mrs. Nannie H. Fleming, Mrs. Nora N. Shifflett, and Miss Bessie Shifflett, all of whom reside with their parents.

ANDREW JACKSON SHIFLETT
The Waynesboro News Virginian, VA, Apr. 1, 1940
A. J. Shiflett, well-known Augusta County farmer, died at the age of 58 years at the University Hospital at Charlottesville on Tuesday, March 26, at 10:00 o'clock after five months illness. Mr. Shiflett was born in Greene County, a son of the late R. J. and Louraney Morris Shiflett. He spent most of his life in Waynesboro. Approximately four years ago he and his wife moved to a farm near Harriston and until the time of his sickness was engaged in farming. Many years ago he united in the Church of the Brethren, at Waynesboro. He had a wide circle of friends and will be greatly missed in his church and community. Surviving are his wife, Mrs. Effie Moore Shiflett; five children by a former marraige, Mrs. Helen Breeden, Mrs. Stella White, Welford Shiflett, and Woodrow Shiflett, all of Baltimore, Md.; Mrs. Vallie Blomburg, Seattle, Washington; six sisters, Mrs. Jillian Humphreys, Mrs. Mattale Jane Breeden, Mrs. Fannie Shiflett, all of Waynesboro, Mrs. Siva Dean, of Elkton; Mrs. Sadie McDonald, of Baltimore, Md.; Mrs. Vick Lam, of Barboursville; and a brother, Layton Shiflett, of Hopemont, W. Va. Funeral services were held from the Church of the Brethren, Waynesboro, Friday at 2:00 p.m. conducted by his pastor, the Rev. D. B. Garber. Hymns used were "Ring the Golden Bells," "Safe in the Arms of Jesus, "Asleep in Jesus," and "At the Grave God Be with You." Pallbearers were H. A. Patterson, R. B. Byers, Charlie James, John James, Amos Weaver, and Elbert Wood. Flower carriers were Mrs. John Harris, Mrs. Vincent Via, Mrs. Drummond, Mrs. Rufus Shiflett, and Mrs. Lilly Barnes. Burial was in River View Cemetery.

ANDREW JACKSON SHIFFLETT
The Daily Progress, Charlottesville, VA May 17, 1970
NORTONSVILLE - Andrew Jackson Shifflett, 70, died in Nortonsville. Born May 16, 1899, in Rockingham County, he was the son of the late John W. and Matilda Conley Shifflett. He is survived by his wife, Mary Virginia Shifflett of Nortonsville; Three sons, Ernest Shifflett of Rockville, Md., James Shifflett of Dyke and Elbert Shifflett of Damascus, Md.; two daughters, Mrs. Gladys Collier of Crozet and Mrs. Virgie Morris of Rockville, Md.; three brothers, J. R. Shifflett of Dyke, Johnny Shifflett of Stanardsville, and Arthur Shifflett of Rockville, Md.; four sisters, Mrs. Attie Hernon of Germantown, Md., Mrs. Virgie Collier and Mrs. Ludie Collier of York, Pa., and Mrs. Maggie Shifflett of Stanardsville; and 14 grandchildren. The funeral will be tomorrow at 2 p.m. at Nortonsville Pentecostal Church, with burial in Evergreen Cemetery at Dyke. Ryan Funeral Home in Stanardsville is in charge of arrangements.

ANDREW JACKSON SHIFFLETT
The Daily Progress, Charlottesville, VA, Wed, Jan 4, 1967
FORT WAYNE, Ind. -- Andrew Jackson Shifflett, 48, of Fort Wayne, died here Monday. Born in Charlottesville on Nov. 24, 1918, he was the son of A. Jack and Mammie Shifflett of Dyke. He was an employee of the Sure Haul Trailer Co. of Indiana, and a veteran of World War II. Besides his parents he is survived by two sons, Bobby Shifflett and Jackie Shifflett of Fort Wayne; four brothers, Alvin Shifflett, Pat Shifflett, Ben Shifflett and Jack Shifflett Jr., all of Dyke; eight sisters, Mrs. Norma Paquin of Fayetteville, N.C., Mrs. Rose Marsak of Dyke, Mrs. Edgar Shifflett of Charlottesville, Mrs. James Brown and Mrs. Elvin Morris of Earlysville, Mrs. Leo Miller, Mrs. Chris Ogle and Mrs. Thomas Ken of Baltimore; and four grandchildren. Hill and Irving Funeral Home is in charge of the arrangements, which are incomplete.

ANDREW JACKSON SHIFFLETT
The Daily Progress, Charlottesville, VA
Andrew Jackson Shifflett, 73, of Crozet died in a Charlottesville hospital yesterday, Jan. 16, 1969. He was born in Albemarle County on Aug 5, 1895, son of the late Adam and Roberta Lawson Shifflett. A widower, he had been married to the late Lela Guy Shifflett. He was a retired farmer and a member of the Church of God. Survivors include a son, Robey A. Shifflett of Crozet; five daughters, Mrs. Tim Morris, Mrs. Luther Garrison and Mrs. Fountain Garrison and Mrs. Raymond Thomas of Crozet, Mrs. Cecil Shiflett of Baltimore, Md.; two brothers George E. and Jesse A. Shifflett of Crozet; two sisters, Mrs. Willie Shifflett of Staunton and Mrs. Mabel Lloyd of Mockesville, N.C.; 21 grandchildren and 11 great-grandchildren. The funeral will be Saturday at 2 P.M. at the Mt. Moriah Methodist Church in White Hall. Burial will be in the church cemetery. Preddy-Teague Funeral Home is in charge of arrangements.

ANFIELD SHIFLETT
The Middletown Journal, Middletown, OH, Fri, Mar. 7, 1958
FRANKLIN - Anfield Shiflett, 73, of 773 S. River St., died at 2:30 p. m. yesterday at Middletown Hospital. He had been in failing health a number of years. A native of Charlottesville, Va., he moved here 40 years ago. He was owner and operator of the Shiflett Grocery Store for 33 years. Mr. Shiflett was a member of the Eastern Star Lodge, F&AM, of Franklin, Masonic Lodge chapter 87 of Middletown, the Hamilton Council of R&SM and the First Presbyterian Church here. Surviving are five daughters, Mrs. Helen Mitchell, Mrs. Agnes Phillips and Mrs. Juanita Mears, all of Franklin, Mrs. Blanche Woodward of Dayton and Mrs. Bertha Mae Yeager of Middletown; two sons, Earl and Thomas of Franklin; three brothers, Walter of Kansas City, Mo., and Robert and Bernard of Huntsville, Mo.; a sister, Mrs. Denizah Shiflett of Charlottesville, Va., and 10 grandchildren. Services will he held at 2 p. m. Monday at the Eaton Funeral with the Rev. Carl Siegworth, Jr. officiating. Burial will be in Woodhill Cemetery. Masonic service will be held at the funeral home at 7:30 p, m. Sunday. Friends may call at the funeral home Sunday from 2 to 5 and 7 to 9 p.m.

ANGELA DAWN SHIFFLETT
The Daily Progress, Charlottesville, VA, FRi, Jan. 15, 2016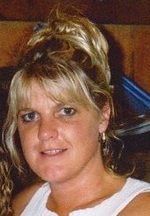 Angela Dawn Shifflett, 47, of Stanardsville, Va. went to see her brother, Glenn in Heaven on January 12, 2016. She was born on August 1, 1968, and was preceded in death by her father, Glenn Franklin Shifflett, Sr.; and brother, Glenn Franklin Shifflett, Jr. Angie was a loving daughter, mother and sister who loved life and bargain shopping. She is survived by her mother, Carolyn Shifflett Deane and husband, Frankie Deane of Stanardsville, Va.; daughter, April Danielle Davis of Earlysville, Va.; adopted daughter, Cassie Shifflett of Rochelle, Va.; step-daughter, Ashby Lamb-Gomez of Stanardsville, Va.; companion, Kenneth Smith of Stanardsville, Va.; husband, Ernest Todd Shifflett; brother, Gregory Todd Shifflett and wife, Kim and their two children, Brandon and Morgan of Stanardsville, Va.; two nephews, Tyler and Austin Shifflett; two grandchildren, Madison Elizabeth Davis, and Brody Michael Davis of Earlysville, Va.; and sister-in-law, Lisa Donnell of Madison, Va. A funeral service will be held on Saturday, January 16, 2016, at 11 a.m. at Preddy Funeral Home in Madison with interment in Evergreen Cemetery. Family night will be on Friday, January 15, 2016, from 6 until 8 p.m. at the funeral home.

ANGELA DENISE SHIFFLETT SAMPSON
The Daily News Record, Harrisonburg, VA, Mon, May 10, 1993
Angela Denise Sampson, 26, of Route 3, Elkton died May 8, 1993, at Rockingham Memorial Hospital in Harrisonburg, where she had been a patient since April 14. Mrs. Sampson was born June 25, 1966, in Harrisonburg and was a daughter of Shelby May Shifflett of Elkton and the late Avis Shifflett. She had worked as a supervisor at the Elkton Garment Co. before being laid off in December. In addition to her mother, she is survived by her husband, Kenneth Wayne Sampson Jr.; two sisters, Tracey and Jessica Shifflett, both of Elkton; and three brothers, Glenn, Greg and Chris Shifflett, all of Elkton. The Rev. Billy King will conduct the funeral at 11 a.m. Tuesday at the Kyger & Trobaugh Funeral Home in Elkton. Burial will be in the Elk Run Cemetery. Friends may call at the home of her mother or husband, both of Route 3, Elkton, at any time.

ANGELA KAY SHIFFLETT HENSLEY
The Daily News Record, Harrisonburg, VA, Thu, Jan 9, 1992
Angela Kay Hensley, 19, of Route 1, Shenandoah, died Jan. 7, 1992, at the University of Virginia Medical Center In Charlottesville, where she had been a patient since Dec. 19, 1991. Mrs. Hensley was involved in an automobile accident Dec. 19 near Elkton. Her only child, Lori Ann Hensley, 4, died as a result of the accident. She was born April 28, 1972, in Harrisonburg and was the daughter of Kemper V. and Brenda Lawson Shifflett of Route 3, Elkton. Mrs. Hensley belonged to Redeeming Love Fellowship Church near Shenandoah and was a lifetime resident of the area. She had worked at Cuzz's Restaurant. Surviving, in addition to her parents, are her husband, Robert Lee Hensley of Route 3, Elkton; one brother, Kemper V. Shifflett III of Route 3, Elkton; five sisters, Della M. Shifflett of Route 1, Elkton, Brenda A. Correa of Harrisonburg and Donna F. Shifflett, Tracey L. Roach and Jennifer E. Shifflett, all of Route 3, Elkton; and two grandparents, Kemper V. Shifflett Sr. of Route 3, Elkton, and Della Lawson of Route 3, Elkton. Pastor Leroy Hulvey and the Rev. Johnny E. Hensley will conduct the funeral at 2 p.m. Friday at Kyger. & Trobaugh Funeral Home in Elkton. Burial will be at Elk Run Cemetery. The family will receive friends 7-8 p.m. today at the funeral home. The casket will be not be open.

ANGELA MARIE THOMAS
The Daily Progress, Charlottesville, VA April 29, 2003
In loving memory of Angela Marie Thomas. Born and died Sunday, April 27, 2003 at the University of Virginia Medical Center. She was loved and will be missed by her parents, April Shifflett and Kenny Thomas; grandparents; aunts; uncles; cousins; and many family and friends. We will all miss you! The family will receive friends today from 7 to 9 p.m. at Hill & Wood Funeral Home. A graveside service will be held at 2 p.m. Wednesday, April 30, 2003, at Holly Memorial Gardens.

ANGELINE BELL SHIFFLETT
The Oakland Tribune, Oakland, CA, Sep. 11, 1946
SHIFFLETT -- In Oakland, September 9, 1946; Angeline Bell, beloved wife of Frank Shifflett, sister of Mrs. Jessie Obert, Mrs. Nellie Hugy and Mrs. Grace Sorensen; a native of Springfield, Illinois. Friends are invited to attend the services at the Grant D. Miller Mortuaries, Inc., East 14th Street corner 24th Avenue, Friday, September 13, 1946, at 2 o'clock p. m. Interment, Mt. View Cemetery.
See Husband Frank's Obit

ANGUS JACKSON SHIFFLETT
Unknown Newspaper, Dec. 1969
ELKTON - Angus Jackson Shifflett, 67, of Elkton died Wednesday morning in Rockingham Memorial Hospital after being admitted Tuesday morning. Mr. Shifflett was born in Rockingham County Aug. 11, 1902 and was the son of the late William R. and Fannie Berry Shifflett. Surviving are his wife, Mrs. Grace Hansbrough Shifflett; two daughters, Mrs. Juanita Lam of Elkton, and Mrs. Eunice Shifflett of Pittsburgh, Pa.; six sons, Nelson, Howard, Leberk, Dale, and Donald Shifflett, all of Elkton, and Eliza Shifflett of the U.S. Army; two sisters, Mrs. Phrenie Shifflett of Harrisonburg and Mrs. Christine Eaton of Elkton; three brothers, Whitfield Shifflett of Elkton, Howard Shifflett of Shenandoah and Clarence Shifflett of Stanardsville; a half-sister, Mrs. Marie Doyle of Craigsville; three half-brothers, Wilmer and Jasper Shifflett, both of Elkton, and Russell Berry, of Roanoke, and 10 grandchildren. The body is at the Brill Funeral Home in Elkton. Funeral arrangements have not been completed.

ANITA JEANNE SHIFLETT GRAVES
The San Jose Mercury News, San Jose, CA, Oct. 7, 2007
Sept. 20, 1923 - Sept. 16, 2007
Anita was born in Lincoln, IL, the only child of Dr. Chester and Elizabeth Shiflett. Anita attended Macalester College in St. Paul, MN and then went on to earn her Master's Degree in Music at Northwestern Univ. Her love of music graced many as she worked as a church organist, choir director and funeral home organist as well as teaching at Drake Univ. In 1945, Anita married David B. Graves and moved to California where they settled in San Jose and started their family. Anita taught at San Jose State Univ. and gave private lessons at home. Anita held various positions at many different area churches and was a published composer. Even after retiring, Anita continued as an active member and Officer of the San Jose Chapter of the American Guild of Organists. Anita loved to travel and with her husband she traveled to many exotic places and saw many wonderful things. Anita is survived by her children, David, Mary and Michael Graves, grandchildren Lucas, Eli and Saul Graves, aunt Maureen Kearns and brother in law Jack Graves. Family and friends are invited to attend a Service on October 13, 2007 at 2:00 p.m. at Campbell United Methodist Church, Campbell, CA. In lieu of flowers, the family requests that donations be made to: Concert Fund, Campbell Methodist Church in memory of Anita.

ANITA LOUISE SHIFFLET
The Columbus Dispatch, OH, Feb. 6, 2000
SHIFFLET Anita Louise Shifflet, age 59, of Columbus, died Thursday, February 3, 2000 at OSU Hospitals. Retired account clerk for Columbus City Schools. Survived by husband, David Shifflet; sister and brother-in-law, Brenda and John Hayes, Johnstown; niece, Kimberly (Gary) Vanness; great-niece, Amanda; nephew, Mark and Lisa Hayes; children, David Paul Shifflet Jr., Carolyn (John) Still, Donna Shifflet and Barbara Shifflet; 11 grandchildren; brothers-in-law, Donald Daniel and Dennis Shifflet; and numerous cousins. Friends may call Monday 2-4 p.m. at SCHOEDINGER MIDTOWN CHAPEL, 229 E. State St., where Memorial Service will be held Monday, February 7, 2000 at 4 p.m. Rev. Fred Ketner officiating.

ANN CATHERINE SHIFFLETT
The Daily News Record, Harrisonburg, VA, Thu, Dec. 23, 1976
The funeral for Mrs. Ann Catherine Shifflett, 41, of Falls Church, will be held 11 a.m. today at the Murphy Funeral Home in Falls Church. Burial will be private. Mrs. Shifflett died of cancer Tuesday in Fairfax Hospital in Falls Church. She was born Feb. 7, 1935 in Newport News and was a daughter of Mr. and Mrs. William J. Kean of Louisa. Mrs. Shifflett attended Harrisonburg High School and lived in Harrisonburg until 11 years ago. Her father is a former Harrisonburg chief of police. Surviving, in addition to her parents, are her husband, Forrest N. Shifflett; a daughter, Starr, at home, and two sons, Scott and Shaun, both at home.

ANN K. SHIFFLETT
The Washington Post, Washington, DC, Jul 19, 1976
On Tuesday, December 21, 1976, Ann K. Shifflett, of Falls Church, Va., beloved wife of Forest N. Shifflett; mother of Starr, Scott, and Shaun Shifflett of the home; daughter of Mr. and Mrs. William J. Kean. Services will be held from the Murphy-Falls Church Funeral Home Chapel, Thursday, December 23, 1976, at 11 a. m. Interment private.

ANN LOUISE SHIFFLETT MASTERS
The Frederick County, Virginia Obituary Collection
Ann Louise Masters, 63, of 7816 Senseny Ave., Middletown, died Friday, July 7, 2000, at Winchester Medical Center. Mrs. Masters was born Dec. 27, 1936, in Frederick County, the daughter of Aaron M. and Ethel A. Comer Shifflett. She retired as a store manager for 16 Plus, Winchester. She was a member of the Middletown Assembly of God and the Ladies Auxiliary of the Middletown Fire and Rescue. She was a past member of the Winchester Retail Merchants Association and a graduate of James Wood High School. She married Alvin Dale Masters on Sept. 11, 1971, in Middletown. Her first husband, Harold Daniel Agnor, died Dec. 9, 1968. Surviving with her husband are two daughters, Julie Ann Agnor Bush of Cross Junction and Michele Renee Agnor of Middletown; a sister, Bonnie Jo Collette of Stephens City; and two brothers, John Michael Shifflett of Canberra, Australia, and Donald Lee Shifflett of Mountain Falls. A funeral will be at 11 a.m. Tuesday at Omps Funeral Home, with the Rev. Hartley Wigfield officiating. Burial will be private. Pallbearers will be David A. Owings, Craig Hinkle, Joseph Carper, Jimmy Carper, Jimmy Messick, Wesley Thornton, and Dennis Bush. Friends may call at the Masters? residence or at the funeral home.

ANN LOUISE SHIFLET LAYCOOK
The Bakersfield Californian, Bakersfield, CA, Thu, Sep. 17, 1976
LAYCOOK, ANN LOUISE — Services will be conducted at 10 a.m. tomorrow in the Church of Jesus Christ of Latter Day Saints, Tehachapi, for Mrs. Ann L. Laycook, 43, of 22701 Banducci Road, Tehachapi, who died Sept. 15. Bishop James Maher will officiate. Interment will be in the Tehachapi Public Cemetery. Mrs. Laycook was born in Oklahoma she was a member of the Church of Latter Day Saints. She worked with the Chamber of Commerce several years and served as business manager and the Tehachapi Community Hostess until her illness in January. She married Lloyd Laycook on June 21, 1975. In addition to the widower, survivors Include 2 sons, Steven and Mitchell Shiflet, both of Tehachapi; a daughter, Gloria Shiflet of Tehachapi; father Calvin Walker of Modesto; a brother, Glen Walker of Navato; and 2 sisters, Mrs. Dana Showen of Keyes and Mrs. Glenda Glasgow of Phoenix. Pallbearers will be Larry Cook, Tony Anthony, John Smith, Walt Dye, Ben Austin, Lyman Houlette. Honorary pallbearers will be Bill Ketchum, Lee Waddell and Lynn Buttcane. J. W. Sams and Sons Funeral Home, Tehachapi.

ANN MONGER SHIFFLETT
The Daily News Record, Harrisonburg, VA, Sat, Jan. 8, 2011
Ann Monger Shifflett, 68, of Shenandoah, passed away Thursday, Jan. 6, 2011, at Rockingham Memorial Hospital. Mrs. Shifflett was born Oct. 31, 1942, in Elkton, and was a daughter of the late Guy Everette Monger Sr., Edward H. "Mac" McAlister, and surviving Margaret Ferrell Monger McAlister. She was a homemaker and was a member of Bible Holiness Church. She loved to cook for bake sales at church and decorate cakes. Mrs. Shifflett enjoyed doll collecting and her greatest joy was her grandchildren. She was a loving daughter, wife, mother, grandmother, sister, aunt and friend to all. On Dec. 24, 1960, she married Lebert Shifflett, who preceded her in death Aug. 30, 2010. In addition to her mother, Mrs. Shifflett is survived by a son, Lebert Wayne Shifflett and wife, Karen, of Port Republic; two daughters, Patricia Sly and husband, Wayne, of Shenandoah, and Diana St. Clair and husband, Rick, of Elkton; six grandchildren, Rick St. Clair Jr. and wife, Jessica, Travis Sly and wife, Katie, Heather Harrison and husband, Chip, Erica Prichard and husband, Kyle, Eric Shifflett and Ashley St. Clair; four great-grandchildren, Mason St. Clair, River St. Clair, Isaac Harrison and Anna Harrison, and a great-grandson on the way, Ezekiel Prichard; one brother, Guy Monger Jr. and wife, Debbie; five sisters, Linda Rimel and husband, Nelson, Sheila Johnson and husband, Lou, Shirley Turner and husband, Billy, Vicki Harmon and husband, Wayne, and Lisa McAlister and companion, Terry Palmer; two stepbrothers, Jerry Monger and Bruce Monger; two stepsisters, Gail Dean and Brenda Monger; brothers and sisters-in-law, Elbert and Joyce Shifflett, Griffin and Lillian Powell, Carl and Lena Meadows, David and Faye Williams, Bruce and Wendy Shifflett, Rita Roach and companion, Clyde Taylor; numerous nieces and nephews, and her loving church family. She was also preceded in death by a brother-in-law, Thurman Shifflett. Funeral services will be held Sunday, Jan. 9, 2011, at 2 p.m. at Bible Holiness Church with the Rev. Matt Homer officiating. Burial will follow at McAlister Cemetery near Shenandoah. The family will receive friends Saturday from 6 until 8 p.m. at the Kyger Funeral Home in Elkton. In lieu of flowers, memorial contributions may be made to the Kyger Funeral Home, 115 Nicholson Road, Elkton, VA 22827, to help offset burial expenses. Online condolences may be sent to the family by visiting www.kygers.com. Arrangements entrusted to the Kyger Funeral Home in Elkton. See Husband Lebert's Obit

ANN PEARL SHIFFLETT
The Daily News Record, Harrisonburg, VA, Thu, Sep. 29, 1983
The funeral for Ann P. Shifflett, 67, former operator of Neon Sign Co. and Echo Restaurant, will be held 1 p.m. Friday at the Kyger & Trobaugh Funeral Home. The service will be conducted by the Rev. C. Reynolds Simmons Jr., and burial will be in Mount Olive Cemetery at McGaheysville. Mrs. Shifflett, 67, of South Main Street, Harrisonburg died Tuesday afternoon at Rockingham Memorial Hospital. She had suffered an apparent stroke. She was born July 23, 1916, at McGaheysville and was a daughter of the late William C. and Ocie Life Shifflett. In 1935, she married Ralph Powell "R. P." Shifflett, who died Oct. 10, 1982. She and her husband operated Neon Sign Co. 40 years, and Mrs. Shifflett also ran Echo Restaurant 1952-76. She last worked for Big D Restaurant in Bridgewater. She was a member of Bethlehem Brethren Church. Surviving are two sons, Donnie Lee and Ralph P. Shifflett Jr., both of Harrisonburg; a daughter, Betty Haynes, also of Harrisonburg; a stepdaughter, Derenda Martin of Richmond; three brothers, Fred and Joe Shifflett, both of Baltimore, and Howard Shifflett of Michigan; four sisters, Pauline Holsinger of Emmitsburg, Md., Gladys Fadeley of Quicksburg, Nora Shifflett of Grottoes and Stella Merica of St. Petersburg, Fla.; eight grandchildren; three step-grandchildren; five great-grandchildren; and two step-great-grandchildren. The family will receive friends at the funeral home 7-8 p.m. today.

ANNA BELLE SHIFFLETT
The Daily Progress, Charlottesville, VA, Wed, Apr. 15, 2009
Anna Belle Shifflett, 86, of Crozet, Virginia, died Monday, April 13, 2009. She was born in Greene County, on March 27, 1923, to the late Gossie Collier and Mary Morris Collier. She was preceded in death by her husband, William Irvin Shifflett; four sisters, Laura Morris, Eva Shifflett, Thelma Shifflett, Pearl Collier; two brothers, Reese Collier and Wilmer Collier. She is survived by her children, a son, Delmas Shifflett and his wife, Opal, of Boonesville; a daughter, Velma Fisher and her husband, Wayne, of Crozet; grand-children, Valerie Bailes and her husband, Albert, of Lynchburg, Selena Gutshall and her husband, Lee, of Crozet, Becky Fisher and her fiance', Brian Haney, of Charlottesville, April Johnson and her husband, O.J. of Waynesboro, Jason Shifflett and his wife, Megan, of Crozet; great-grandchildren, Brandon Haney, Tiffany Marshall, Seth Marshall, Brianna Haney, Kiyah Johnson, Nathan Gutshall. Special thanks to the Hospice of the Piedmont, Martha Jefferson Hospital Infirmary, Shenandoah Nursing Home and the staff at Crozet Family Medicine. The family will receive friends at the Anderson Funeral Home Chapel from 6 until 8 p.m. Thursday, April 16, 2009. A graveside funeral service will be held 1 p.m. Friday, April 17, 2009, at the Rockgate Cemetery in Crozet. The Reverend Glenn Shifflett will be officiating. Anderson Funeral Service is in charge of arrangements.

ANNA BELLE SHIFFLETT
The Daily Progress, Charlottesville, VA, 1997
Anna Belle Shifflett, 60, of Stanardsville, passed away Tuesday, Jan. 14, 1997, at a Charlottesville hospital. She was born April 2, 1936, in Albemarle County, a daughter of the late Lewis and Mary Ann Morris. She is survived by a daughter, Mary Ann Crawford of Ruckersville; a son Elvin R. Shifflett of Stanardsville; a granddaughter, Tiffany Michelle Crawford of Ruckersville; a devoted niece, Eleanor Powell of Stanardsville; and a number of other nieces and nephews. Ms. Shifflett also leaves a number of special friends at Comdial where she was employed for 37 years. She was a member of the Brethren Church. A funeral service will be held at 2 P.M. Friday at Ryan Funeral Chapel in Quinque with interment at Evergreen Cemetery. The Rev. Mark Holder will officiate. The family will receive friends from 7 to 8:30 P.M. today at Ryan Funeral Chapel.

ANNA DINAH SHIFFLETT
The Daily Progress, Charlottesville, VA, Mar. 7, 1979
Anna Dinah Shifflett, 78, of Mission Home, died Tuesday at her home. She was born in Greene County, daughter of the late James F. and Isabelle Knight Shifflett. She was the widow of Mannis Lee Shifflett. Surviving are six daughters, Bertha Morris and Ruby V. Shifflett of Dyke, Mattie M. Morris of Charlottesville, Dorothy Shifflett of Culpeper, Betty Marshall of Batesville and Joyce A. Harris of Earlysville; two sons, Mannis Lee Shifflett, Jr. of Dyke and James H. Shifflett of Mission Home; a brother, Russell Shifflett of Dyke; 69 grandchildren and 42 great-grandchildren. A funeral will be 2 P.M. Friday at Evergreen Church of the Brethren. Burial will be in Wyatt Mountain Cemetery. The Rev. C. C. Kurtz will officiate. Ryan Funeral Home, Quinque, is in charge of arrangements.

ANNA FERN SHIFFLET BROWN
The Examiner Kansas City, MO April 26, 2002
Anna Fern Brown, 90, Independence, died Wednesday, April 24, 2002. Mrs. Brown was born Sept. 14, 1911, in Garden City, Mo., the daughter of Gus and Ida Bell (Bridges) Shifflet. She was a member of Oakwood Baptist Church. She was preceded in death by her husband, Charles Franklin Brown Sr., in 1992. Her survivors include a son, Charles F. Brown Jr., Kansas City; three daughters, Ida Jo Redman and Sherry Lynn Anderson, both of Independence, and Norma Kay Burton, Kansas City; a sister, Addie Kempe, Clinton, Mo.; 21 grandchildren; 29 great-grandchildren; and one great-great-granddaughter. Services were today at D. W. Newcomer's Sons Floral Hills Chapel, Kansas City. Burial will be in Floral Hills Cemetery, Kansas City.

ANNA FRAZIER SHIFFLETT
The Winston-Salem Journal, NC, Tue, Aug. 18, 2009
Mrs. Anna Frazier Shifflett, 83, of Wilkesboro, N.C., died Sunday, Aug. 16, 2009, at her home. A funeral will be held at 2 p.m. Wednesday, Aug. 19, at Kyger Funeral Home Chapel, Harrisonburg, with the Rev. David Wellborn officiating.

ANNA FRANCES SHIFFLETT SWORTZEL
The News Virginian, VA, Wed, Jan. 9, 2013
Anna Frances (Shifflett) Swortzel, 93, of Waynesboro passed away January 6, 2013 at the home of her daughter. Born May 4, 1919 at Hickory Hill near Fishersville in Augusta County, she was the daughter of the late Herman and LaRue Lam Shifflett. Ms. Swortzel graduated from New Hope High School. She was a member of Crimora United Methodist Church where she taught Sunday School and was active in the United Methodist Women. In addition to her parents, she is preceded in death by her husband of 65 years, Ray C. Swortzel; sisters, Margaret Campbell, Hazel Estes and Mildred Swortzel; brother, G. H. Shifflett. Survivors include her daughter, Janet Wonderley of Madrid; granddaughter, Dawn and husband Michael Veronesi; great-grandchildren, Melissa Veronesi and fiancé Andrew Harless and Anthony Veronesi; great-great grandchildren, Aiden and Kaylee Harless; several nieces and nephews; as well as a very special friend and caregiver, Margie Hume. A funeral service will be held at 11:00 A.M. on Thursday, January 10, 2013 at the Waynesboro Chapel of Reynolds Hamrick Funeral Homes, 618 W. Main St., with Rev. Forest Porter and Shannon Swortzel officiating. Burial will follow at Augusta Memorial Park. The family will receive friends from 6:00 P.M. until 8:00 P.M. on Wednesday, January 9, 2013 at the funeral home. Those desiring may make memorial contributions to the Alzheimer's Association, Central and Western Virginia Chapter,1160 Pepsi Place, Suite 306 ,Charlottesville, VA 22901 Relatives and friends may share condolences and memories with the family online by visiting www.reynoldshamrickfuneralhomes.com

ANNA MAE SHIFLETT
The Wenatchee World, Wenatchee, WA, Wed, Mar. 3, 2010
Anna Mae Shiflett, 86, of Wenatchee, died Monday, March 1, 2010. She was a longtime resident of the Wenatchee Valley and had worked for many years in retail as a sales clerk. Survivors include her children, Darwin Shiflett and Anita DeWitt, both of East Wenatchee, and Kevin Shiflett of Wenatchee. A traditional service will be held at 11 a.m. Friday at Telford's Chapel of the Valley in East Wenatchee. Arrangements are by Telford's Chapel of the Valley. A Memorial Service is being planned for March 20, 2010. Time and location are still to be determined.

ANNA JEWELL SHIFFLETT
Times Record News Wichita Falls, Texas, Dec. 1999
GRAHAM - Anna Jewell Shifflett, 71, of Graham died Saturday, Dec. 25, 1999, at a Graham hospital. Services will be at 11 a.m. Tuesday at Morrison Funeral Home with the Rev. Mike Efird, pastor of First United Methodist Church in Kerens, Texas, officiating. Burial will be in Oak Grove Cemetery. Mrs. Shifflett was born Jan. 7, 1928, in Graham. She and O. M. "Merd" Shifflett were married April 21, 1946, in Grand Prairie, Texas. She was a lifetime resident of Graham and a member of the Salem-Crestview United Methodist Church where she was a former choir director for 20 years. Survivors include her husband; four sons, Doug of Cedar Park, Texas, David, Dennis, and Dale, all of Graham; four sisters, Eva Mae Stone of Kanapolis, Kan., Betty Reeves of Plano, Texas, Billie Joyce Gordon of Lake Kiowa, Texas, and Lynda Logan of Dixon, Calif.; six grandchildren and three great-grandchildren.

ANNA LEE SHIFFLETT EPPARD
The Daily News Record, Rockingham Co., VA Oct 1996
Anna Lee Shifflett Eppard, 68, Route 3, Waynesboro, VA., died Oct. 4, 1996, at her home. Mrs. Eppard was born Jan. 12, 1928, in Elkton and was a daughter of the late Henry J. and Hattie Shifflett. She was a member of Mount Bethel United Methodist Church. On Nov. 29, 1947, she married Hensel C. Eppard, who survives. Other survivors include one daughter, Kathy E. Henkel, Waynesboro; two sons, Garry Eppard, Sumter, S.C.; and Steve A. Eppard, Grottoes; one sister, Nannie Mae Chandler, Port Republic; three brothers, Cletus Shifflett, Summerset, PA., and Cleveland F. Shifflett and Leon Ray Shifflett, both of Elkton; five grandchildren; and one great-grandchild. The Revs. Jean Harris and Lurty Campbell Jr. will conduct the funeral at 11 a.m. Monday at the Waynesboro Chapel of Etter-Reynolds Funeral Service. Burial will be at Elk Run Cemetery in Elkton. Memorial donations may be made to the American Heart Association or the Waynesboro Rescue Squad.

ANNA LOUISE SHIFFLETT MORRIS
The Daily News Record, Harrisonburg, VA, Tue, Feb. 15, 2005
Anna Louise Morris, 80, of Grottoes, died Monday, Feb. 14, 2005, at Rockingham Memorial Hospital in Harrisonburg. Mrs. Morris was born June 2, 1924, in Rockingham County, and was a daughter of the late Clarence and Myrtie Michael Shifflett. She was a member of the Grottoes Seventh-day Adventist Church and retired from Genesco in Verona. Her husband, Paul E. Morris, preceded her in death Sept. 27, 2003. Surviving are three sons, Doug Morris, Wayne Morris and Curtis Morris, all of Grottoes; two daughters, Evelyn Herring of Penn Laird, and Margie Clark of Shenandoah; three brothers, Claude M. Shifflett of Penn Laird, Charles G. Shifflett of Port Republic, and Thomas A. Shifflett of Harrisonburg; five sisters, Betty Moyers of McGaheysville, Leona Hensby of Newton, N.C., Lois M. Knott of Weyers Cave, Virginia Acasta of Las Vegas, Nev., and Edith Y. Shifflett of Stanley; 11 grandchildren; 15 great-grandchildren; and two great-great-grandchildren. The Revs. Roger Mace, Frankie Grimsley, Randy Alger and Homer Frazier will conduct the funeral at 2 p.m. Wednesday at the Grottoes Seventh-day Adventist Church. Burial will follow at the Port Republic Cemetery. The family will receive friends from 7-8 this evening at the Kyger Funeral Home in Elkton. Friends also may call at the Morris home at any time.

ANNA M. LILLY SHIFLETT
The Baltimore Sun, Baltimore, MD, Nov. 18, 1947
SHIFLETT - BROUSE, -- On November 16, 1947, Anna M. (nee Lilly), beloved wife of Henry C. Shiflett. Funeral from her late residence, 405 Wise avenue, Inverness, on Thursday at 10 A. M. Interment in Baltimore Cemetery

ANNA MAE SHIFFLETT
The Daily News Record, Harrisonburg, VA, Tue, Sep. 12, 2006
Anna Mae Shifflett, 63, of Hagerstown, Md., died Sunday, Sept. 10, 2006, at Washington Co. Hospital in Hagerstown. Mrs. Shifflett was born Nov. 20, 1942, in Baltimore, and was a daughter of the late John W. and Frances Renner Burdette. Survivors include her husband, Clarence Shifflett Jr.; five daughters, Debbie Dellinger of Timberville, Shirley Strite, Rosa Shifflett and Melissa McDermott, all of Hagerstown, and Bonnie Legg-Offenbacker of Grottoes; a son, Ward "Woody" Williamson Jr. of Falling Waters, W.Va.; four brothers, Sammy Renner of Flintstone, Ga., Edward Renner of Myersville, Md., Rick Burdette of Grottoes, and Harry Burdette of Frederick, Md.; a sister, Frances "Sissy" Roop of Frederick, Md.; 15 grandchildren and six great-grandchildren. The Rev. James Kite will conduct the funeral 11 a.m. Thursday at the Grandle Funeral Home in Broadway. Burial will be at Rest Haven Memorial Gardens in Harrisonburg. The family will receive friends from 7-8 p.m. Wednesday at the funeral home.

ANNA MAE SHIFFLETT
The Daily Progress, Charlottesville, VA
Mrs. Anna Mae Shifflett, 40, died at her home in Stanardsville, Friday, October 11, 1974. A Native of Albemarle County, Mrs. Shifflett was daughter of the late Warren and Addie Beasley Shifflett. She is survived by her husband, Leo Shifflett of Stanardsville; a son, Glenn Shifflett of Stanardsville; a daughter, Mrs. Lois Deane of Stanardsville; five brothers, Elwood and Carl Shifflett of Charlottesville; Hobert Shifflett of York, Pa.; Raymond Shifflett of Rochelle; and Rae Shifflett of Stanardsville; a sister, Mrs. Odessa S. Morris of Stanardsville; and two grandchildren. Funeral services were held Monday at Nortonsville Church of God, with interment in Holly Memorial Gardens, Charlottesville. Rev. Fred Bonham officiated and Ryan Funeral Home of Quinque was in charge of arrangements

ANNA MAE SHIFFLETT
The Lexington Herald-Leader, KY, Oct. 17, 2003



Anna Mae Shifflett, 88, of Lexington, passed away Tuesday, Oct.14, 2003 in Darby Square Nursing Home. Mrs. Shifflett was born Oct. 16, 1914 in Casey Co., Ky., daughter of the late James and Minerva Neal. She was the widow of the late Lester C. Shifflett with whom she had been married for 46 years. Mrs. Shifflett was a homemaker and had been active in the Methodist Church. She was a member of First United Methodist Church. She is survived by a daughter, Helen Graham (John) of Lexington; and four sons, James C. Shifflett (Florence), of Lex., Leonard Shifflett (Bonnes) of Winnetka, Ill., and Carl Gene Shifflett (Carol) of San Leandro, Calif.; ten grandchildren, Deborah Vass (Jerry), Leslie West (Jimmy), Rebecca Ferrell, Thomas Shifflett, William Shifflett, James S. Shifflett, Lauren Shifflett, Bradley Shifflett (Cathy), Chris Shifflett, and Kevin Shifflett; ten great grandchildren; many nieces and nephews; a brother in law, James W. Shifflett (Sally) and a daughter in law, Doris Shifflett. She was preceded in death by a son, Harold Dean Shifflett, a grandson, John T. Graham Jr., five half brothers and four half sisters. Funeral services will be 11:00 am Saturday, Oct. 18, 2003 at Whitehall Funeral Chapel by the Rev. Byron Jessup, burial will follow at Bluegrass Memorial Gardens, Jessamine Co. Visitation will be 4:00 to 7:00 pm today, Oct. 17 at the Funeral Home. Casketbearers will be Thomas C. Shifflett, James S. Shifflett, William C. Shifflett, Jimmy West, Jerry Vass, and Derek Vass., donations may be directed to Sanders-Brown Center on Aging, Attention: Beverly Stalion, Alzheimer's Disease Research, 101 Sanders-Brown Bldg., Lexington, KY 40536. Guest book at Legacy. com.

ANNA MAE SHIFFLETT OTTAWAY
Anna Mae (Shifflett) Ottaway, 78, died Monday, December 22, 2003, at Baptist Memorial Hospital in Columbus, Mississippi. A gathering of friends will take place at 10:00 a. m. Saturday, December 27, 2003, at Spry Funeral Home in Huntsville, Alabama. A memorial celebration of Mrs. Ottaway's life will take place at 11:00 a. m. in the funeral home chapel with pastor, Ted Leach officiating. Mrs. Ottaway was born November 14, 1925, in Harrisonburg, Virginia, to the late David Luther Shifflett and Gracie Thomasine (Powell) Shifflett. She had lived in Huntsville since 1960. During this time she worked as a secretary at Thiokol Chemical Corporation, was a co-owner of The Collector's Gallery, and was a member of the Huntsville BPW. She was active in the altar guild, in a women's circle, and on the finance committee at the Lakewood United Methodist Church where she was a longtime member. She had lived in Columbus for the past two years at Arrington. In addition to her parents, she was preceded in death by her husband of 52 years, John Patrick Ottaway; seven brothers, Elmer Clyde Shifflett, Ralph Powell Shifflett, Fred Luther Shifflett, Vernon Harshbarger Shifflett, and Marshall Julian Shifflett; and three sisters, Bernice (Shifflett) McDorman, Gladys (Shifflett) Weane, and Pauline (Shifflett) Graham. Survivors include her daughter, Carole (Ottaway) Beasley and her husband, Dale; son, John Steven Ottaway and wife, Pam; grandchildren Thomas Holt Beasley, Anna Kathryn Beasley, and Kathleen Marie Ottaway; and stepdaughter, Patricia Ann Clemens, husband Gary, and children, Chris Willis and Tricia Strough. Memorials may be made to Habitat for Humanity, P. O. Box 126, Columbus, MS, 39701.

ANNA MORRIS HANEY SHIFFLETT
The Times Dispatch, Richmond, VA, Feb. 2014
Anna Morris Haney Shifflett, 92, of Barboursville, passed away peacefully at home on Wednesday, February 26, 2014. She was born on February 17, 1922, in Orange, to the late Winnie and Allie Morris. She was also preceded in death by her husband, Malvin P. Shifflett; her first husband and father of her children, Leslie E. Haney; two sisters, Elizabeth Morris and Annie "Polly" Haney; two brothers, Roy and Lawrence Morris; a daughter-in-law, Mildred Haney; and two grandsons-in-law, John Woodson and Mike Pritchett. She is survived by her sons, Robert "Bobby" Haney, William Haney, and Wayne Haney and wife, Doris; grandchildren, Bobbi Lynn Childress and husband, William, Kelly Pritchett, Terri Woodson, Tracey Shifflett and husband, Bobby, Douglas Haney and wife, Molly, Bradley Kilmartin, Leslie Haga and husband, Jason, and Kristi Haney and fiance, Randy Fitzgerald; great-grandchildren, Keith, Angie, Mikie, Sheena, Michelle, Jeremy, James, Caleb, Bryse, and Myles; seven great-great-grandchildren; special nieces, Barbara Jenkins, Linda Blankenship and Marilyn Hanner; stepchildren, Rose Poll and husband, Shane, Sandra Pokropski and Kenneth Shifflett. Anna was a member of Union Grove Christian Church. She was a loving mother and grandmother who will be missed by everyone. She is now at peace and dancing in Heaven. Many people will remember her from selling Avon, which she thoroughly enjoyed. Interment will follow in Maplewood Cemetery.

ANNIE DOLA SHIFFLET
The Daily News Record, Harrisonburg , VA, Sat, Jun. 25, 1955
Mrs. Shifflet Dies at Hospital
Mrs. Annie Dola Shifflet, 64, a native of Penn Laird, a former resident of the Peach Grove community and a resident of Harrisonburg for the past 24 years, died Friday morning at ten o'clock at Rockingham Memorial Hospital. Mrs. Shifflet, who had been ill for the past seven years and bedfast since August, was admitted to the hospital June 14. A daughter of the late Obrey and Columbia Francis Williams Shifflet, she was born April 5, 1891, at Penn Laird where she spent the early years of her life. On June 25, 1907, she was united in marriage to Luther Samuel Shifflet. Following their marriage, Mr. and Mrs. Shifflet moved to the Peach Grove community where they made their home until coming to Harrisonburg 24 years ago. Mrs. Shifflet possessed a kind and friendly personality and had a host of friends. She was a devoted wife and mother and enjoyed her duties around the home. Surviving are her husband, who is the custodian of the Harrisonburg Methodist Church; two daughters, Mrs. Katherine Elizabeth Ford and Mrs. Mary Francis Sandridge, both of Harrisonburg; six grandchildren; six sisters, Mrs. Jane Morris, Mrs. Ernest Jarrels and Mrs. Dave Manning, all of Harrisonburg; Mrs. Harry Many of the Bronx, New York City; Miss Carrie Shifflet of New York City, and Mrs. L. E. Shifflet, of Hamilton, Ohio; three brothers, Alex Shifflet and Andy Shifflet, both of Harrisonburg, and W. M. Shifflet of Mt. Rainier, Md, Funeral services will be held Sunday afterndstt at five o'clock from the chapel of the Lindsey funeral home, with the Rev. Albert O. Edwards in charge, assisted by the Rev. Walter M. Lockett, Jr. Burial will be in Woodbine cemetery. Active pallbearers will be: Raymond W. Shifflet, Earl F. Raynes, Paul Manning, Roy E. Shifflet, Billy Morris. Carl V. Shifflet, James A. Shifflet and Richard Shifflett. The body is at the funeral home where relatives, friends and pallbearers are asked to meet Sunday at 4:45.

ANNA MARIE SHIFFLETT SEE
The Daily News Record, Harrisonburg VA, Fri, Jan. 11, 1985
WOODSTOCK - Anna Marie See, 56, of Woodstock died Wednesday night at Shenandoah County Memorial Hospital. The cause of death was not available Thursday night. She was a nurse's aide at Skyline Terrace Nursing Home at Woodstock. Mrs. See was born May 2, 1928, in Harrisonburg and was a daughter of the late Mr. and Mrs. William Shifflett Sr. Surviving are her husband, Wayman David See; a sister, Lauretta Sites of Harrisonburg; and a brother, William Shifflett Jr. of Harrisonburg. A graveside service will be conducted 2 p.m. today at Massanutten Cemetery at Woodstock by the Rev. Doc Shank. Funeral arrangements were made by Dellinger Funeral Home at Woodstock.

ANNA MARY SHIFFLETT BAILEY
The Augusta Chronicle, Augusta, GA, Aug. 23, 2001
BOOTHWYN, Pa. - Graveside services for Mrs. Anna Mary Shifflett Bailey were held August 20, 2001, from the Lawn Croft Cemetery, Linwood. Mrs. Bailey, a native of Upland, lived the last eight years in Augusta, Ga. While living in Georgia, she attended Wesley United Methodist Church and was a member of Forest Acres Garden Club. Mrs. Bailey died August 15, 2001. She was 71 years old. Survivors include her son, Stephen L. Bailey of Eddystone; daughters, Judith A. Wensel of Boothwyn, Linda M. Trueworthy of Augusta, Ga., Rosemarie Heine of Jacksonville, Fla.; eight grandchildren; five great-grandchildren; and her sister, Esther Umberger of Lima.

ANNA MAE SHIFLETT
The Wenatchee World, Wenatchee, WA, Thu, Mar. 4, 2010
Anna Mae Shiflett, 86, a longtime Wenatchee resident, died March 1, 2010. Anna Mae was born September 7, 1923, in Petersburg, NE. She then attended Wenatchee High School, graduating in 1941. The year she graduated, she was Apple Blossom Princess for Wenatchee Heights. On November 12, 1941, she married Ned Shiflett. They made their first home on Wenatchee Heights, later moving to Stemilt Hill, where they raised their four children. In 1967, they moved back to Wenatchee Heights, where they had purchased a cherry orchard. She was a homemaker and worked at Stan's Merry Mart for many years, until her retirement. Anna Mae loved to garden, take care of her grandchildren and snowmobile with her family. Mom was a very caring, generous person and always had plenty to eat for anyone who happened to stop by. Never complaining, she always worked hard at whatever she did, even when she took her four young children to the orchards to pick cherries. She is survived by her son, Darwin (Dixie) Shiflett of East Wenatchee; daughter, Anita (Jonn) DeWitt of East Wenatchee; son, Kevin (Dolly) Shiflett of Wenatchee; daughter-in-law, Kim Shiflett of Wenatchee; eight grandchildren; and eight great-grandchildren. She was preceded in death by her husband, Ned; and son, Terry. Funeral Services will be held at 11:00 a.m., Friday, March 5, 2010, at Telford's Chapel of the Valley in East Wenatchee. Private Interment will be at the Stemilt Hill Cemetery. Arrangements under the direction of Telford's Chapel of the Valley, East Wenatchee.

ANNA MELISTHA GLICK SHIFFLETT
The Daily News Record, Harrisonburg, VA Wed, Aug. 19, 1959
Anna Melistha Glick Shifflett, 81, widow of C. Shirley Shiflett and a well-known resident of this community died Tuesday evening at 9:00 at her home. Mrs. Shiflett was born May 6, 1878, at Bridgewater, a daughter of Joseph M. and Diana Miller Glick. She had made her home near here for 50 years. She was a member of the Summit Church of the Brethren. Mrs. Shiflett's husband died on December 21, 1930. She is survived by six children, Mrs. Ward H. Fifer, of Bridgewater; W. Newton Shiflett, at home; C. Glick Shiflett, of Fullerton, California; Joe S. Shiflett of Weyers Cave; Mrs. Samuel R. Terry of Bridgewater and Sam P. Shiflett of Weyers Cave. She also leaves 10 grandchildren; two sisters, Mrs. Ida Craun, and Mrs. Mattie F. Wise, both of Bridgewater; three brothers, J. T. Glick, and W. J. Glick, both of Bridgewater; and J. Paul Glick of Waynesboro. Funeral services will be conducted Thursday at 3:00 pm from the Summit Church of the Brethren. The Rev. Beverly A. Smith will have charge of the services with burial in the church cemetery. The body now rests at the Lindsey Bridgewater Funeral Home where it will remain until placed in the church Thursday afternoon at 1:00. Relatives will meet at her home at 2:40 pm Thursday for a brief prayer service. The family requests that flowers be omitted and that the money normally used for this purpose be contributed to the building fund of the Summit Church of the Brethren, care of Jesse L. Glick, Chairman of the building committee.

ANNA DINAH SHIFFLETT
The Daily Progress, Charlottesville, VA Mar. 7 1979
Anna Dinah Shifflett, 78, of Mission Home, died Tuesday (6 Mar 1979) at her home. She was born in Greene County, daughter of the late James F. and Isabelle Knight Shifflett. She was the widow of Mannis Lee Shifflett. Surviving are six daughters, Bertha Morris and Ruby V. Shifflett of Dyke, Mattie M. Morris of Charlottesville, Dorothy Shifflett of Culpeper, betty Marshall of Batesville and Joyce A. Harris of Earlysville; two sons, Mannis Lee Shifflett, Jr. of Dyke and James H. Shifflett of Mission Home; a brother, Russell Shifflett of Dyke; 69 grandchildren and 42 great-grandchildren. A funeral will be 2 P.M. Friday at Evergreen Church of the Brethren. Burial will be in Wyatt's Mountain Cemetery. The Rev. C. C. Kurtz will officiate. Ryan Funeral Home, Quinque, is in charge of arrangements.

ANNA MAE SHIFLETT
The Chillicothe Constitution, Chillicothe, MO, Mon, Oct. 22, 1984
Mrs. Anna Mae Shiflett, 80, died, Sunday morning at her home at Meadville. She was a retired school teacher. Born April 2, 1904 in Eversonville, she was a daughter of William DeVaul and Hester Stephens DeVaul. She was a member of the First Baptist Church in Meadville, the national Retired Teachers Association and the American Association of Retired Persons. On Sept. 3, 1931 she married Arch Shiflett. Surviving are a son, Archie Shiflett, Linneus; brother, Lester DeVaul, Wheeling; four sisters, Louise Shiflett, Brookfield; Maude Hastings, Columbus, Neb.; Lena Cooper, Brookfield, and Ruth Haynes, Chillicothe, and five grandchildren. She was preceded in death by her parents, husband and two brothers. Funeral services will be at 2 p. m. Tuesday at the First Baptist Church in Meadville with the Rev. Lawrence Hammond and the Rev. Steve Jones officiating. Burial will be in Parsons Creek cemetery, north of Meadville. The family will receive friends after 7 p. m. today at the Wright Funeral Home in Meadville.

ANNA MARGARET SHIFLETT GARRISON
The Daily Progress, Charlottesville, VA. Jun. 24, 2001
Anna Margaret Garrison, 79, entered into eternal rest on Sunday, Jan. 21, 2001, at a local hospital. She was born Jan. 6, 1922, in Albemarle County, daughter of the late Jessie A. and Ruth Roberts Shifflett. She also was preceded in death by three brothers, Alvin, Clinton and Jessie Jr. Mrs. Garrison was a devoted member of Mount Moriah United Methodist Church in White Hall. She is survived by her husband of 60 years, Morgan of Crozet; one son, Donnie and his wife, Fay, of Earlysville; one daughter, Tammy Coleman and her husband, Greg, of Gordonsville; five granddaughters, Wendi Garrison, and Becky, Stephanie, Amanda and Emma Nicole Coleman; one great-grandson, Brandon Garrison; three sisters, Maye Thomas, Faye Gibson and her husband, Cecil, and Gladys Sandridge, all of Crozet; and a brother, Garwood Shifflett and his wife, Dorothy, of Charlottesville. Anna will be greatly missed by her family and friends. A funeral service will be conducted at 1 p.m. Thursday at Mount Moriah United Methodist Church, with the Rev. John Brenneke officiating. Interment will follow in Mount Moriah Cemetery. The family will receive friends from 7 to 8 p.m. this evening at the Teague Funeral Home.

ANNA MARIE [SHIFFLETT] MYERS
The Daily News Record, Harrisonburg, VA, Mon, Nov. 20, 1967
Mrs. Anna Marie Myers, 39, of Crimora died of an apparent heart attack Friday night at the Southside Community Hospital in Farmville. Mrs. Myers who was visiting at Farmville when she was stricken. She was born Jan. 31, 1928 and was a daughter of Harry Nelson and Alice Shifflett. Mrs. Myers worked at the Crompton Manufacturing Co. in Waynesboro for over 15 years. On Sept. 10, 1954, she married Lloyd Newman Myers, who died Aug. 3, 1966. Besides her parents, she is survived by two step-daughters, Mrs. Frances Clark of Grottoes and Mrs. Joyce Fix of Florence, S.C.; three step-sons, Franklin, Wilmer and Gary Myers, all of Grottoes; two sisters, Mrs. Charles Stroop of Harrisonburg and Mrs. Richard Hostetter of Palmyra, Pa.; four brothers, Wilson, Raymond Nelson, Delmer and Harry Shifflett Jr. all of Pennsylvania, and four step grandchildren. The funeral will be conducted 2 p.m. Tuesday at Weyers Cave Methodist Church. Burial will be in Edgewood Cemetery at Mt. Meredian. The body is at the Lindsey Harrisonburg Funeral Home where the family will receive friends 7:30-8:30 p.m. today. The family will meet 1:30 p. m Tuesday at her father's home in Crimora.

ANNA REBECCA SHIFFLETT
The Daily News-Record, Harrisonburg, VA, Mon, Aug. 27, 1962
Mrs. L A. Shiflett
Mrs. Anna Rebecca Shifflett. 59, wife of L. A. Shiflett and a resident of the Greenmount community, died at 3:40 p. m. Saturday in Rockingham Memorial Hospital. She was a patient only a few hours, having suffered a stroke at her home. Mrs. Shiflett, a daughter of the Rev. S. L. and Mrs. Maggie Garber, taught in Rockingham public schools before her marriage to Mr. Shiflett in 1929. She had been a member of the Greenmount Church of the Brethren since childhood. Besides Mr. Shiflett, she is survived by six children, Mrs. Rebecca Thompson, Route 2; Mrs. Betty Hartman, Linville; Mrs. Patricia Spitzer, Broadway; James Shiflett, Route 2; Donnie and Samuel Carroll Shiflett, at home. She also leaves three brothers and sisters: Mrs. Mary Funkhouser, Route 2; Mrs. Francis Thompson, Sebring, Fla.; Mrs. Lillian Myers, Harrisonburg; Mrs. Rienetia Senger, Lebanon, Pa., and Carl Garber, Route 2. Funeral services will be held Monday at 2:30 p. m. from the Greenmount church, the Rev. Guy Wampler and the Rev. M. J. Craun officiating. Burial will be in the Greenmount cemetery. The body was removed from the McMullen Funeral Home Sunday to her late home where it will remain until Monday at 1:15 when it will be removed to the church. Brief services will be held at the home at 2:10. Pallbearers will be: John Cowger, C. F. May, Boyd Gowl, Russell A. Myers, Mervin Biller. Stanley Spitzer. Pallbearers and friends are to meet at the church Monday at 2:15.

ANNABELLE SHIFFLETT CROWE
The Daily News Record, Harrisonburg, VA , Fri, Mar. 8, 1996
Annabelle Shifflett Crowe, 97, Augusta County, died March 7, 1996, at the Augusta Medical Center in Fishersville. A daughter of the late Henry Pleasant and Sarah Frances Morris Shifflett, she was born on Nov. 21, 1897, at Penn Laird and lived most of her life in the Penn Laird and Mill Creek communities. Mrs. Crowe was a member of Barren Ridge Church of the Brethren. She had been employed by Rockingham Poultry, Augusta Military Academy and Newman Nursing Home. On Sept. 12, 1915, she married Ernest B. Crowe, who died July 3, 1960. Survivors include three daughters, Janie Bell Knight and Ida Carroll, both of Route 3, Dayton, and Nellie Marie Sipe, Virginia Mennonite Retirement Community, Harrisonburg; one granddaughter, Geneva Burton of Fredericksburg, whom she raised; four sons, Mervin and Harold Crowe, both of Weyers Cave, and Sam and Earl Crowe, both of Mount Sidney; 27 grand children; 37 great-grandchildren; 23 great-great-grandchildren; and two great great-great-grandchildren; one brother, Arthur Shifflett, Grottoes; and one sister, Frances Taylor, Life Care Center at New Market. The funeral will be held at 2 p.m. Sunday at the Lindsey Weyers Cave Funeral Home with the Rev. Delmas Gordon officiating. Burial will follow in Mill Creek Church of the Brethren Cemetery at Port Republic. The family will receive friends 7-8 p.m. Saturday at the Lindsey Weyers Cave Funeral Home.

ANNE SHIFLET WEST
The McDowell News, NC, Wed, Mar 15, 2017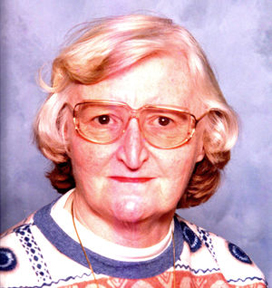 Anne Shiflet West, 86, of Marion, went home to be with her heavenly Father Friday, March 10, 2017, with her family by her side. She was born June 14, 1930, in McDowell County, to the late William S. Shiflet and Ermon McConnell Shiflet. Waiting with her parents in heaven to receive her were her husband, Frank J. West Jr.; her precious daughter, Jane Ellen West Begnal; and her beloved sister, Mary Shiflet Laughridge. Left behind to cherish Anne's memory are her three daughters, Patti Wilkerson of Marion, Mary West Burd of California, and Kathryn Weslow of Napa, Calif.; one son, James West and wife, Michelle of San Francisco, Calif.; two sisters, Pat Eckard and husband, Joe of Greensboro, and Jane Jimeson and husband, Jackie of Marion; seven grandchildren, Amy, Jeremy, Jacob, Willie, Kevin, Ben and Gregory; three great-grandchildren, Liberty, Wyatt and Frankie; and numerous nieces and nephews. Memorialization will be by cremation. Services will be announced at a later date. In lieu of flowers, memorials may be made to Special Olympics McDowell County, 2200 Gateway Centre Blvd., Suite 201, Morrisville, NC 27560. Advantage-Kirksey Funeral Home of Marion is honored to be entrusted with the care of Ms. West and her family. Words of comfort may be shared with the family at www.kirkseyfhmarion.com. Note: Her NC birth certificate has name as Elizabeth Anne Shiflet

ANNE RANDOLPH SHIFLETT
The Daily Progress, Charlottesville, VA March 17, 1986
Miss Anne Randolph Shiflett, 86, of 601 Park St., died Saturday, March 15, 1986, in a local hospital. Born in Greene Co., on Oct. 4, 1899, she was the daughter of the late, Rollins and Sara Jane Shiflett. Miss Shiflett was retired from New York City Law Firm, where she was employed as a paralegal. She moved back to Virginia in 1981. She is survived by two sisters-in-law, Mrs. Ernest T. "Emma" Shifflett of Earlysville, Mrs. William "Peggy" Shifflett of Baltimore, Md., many nieces and nephews, among whom are local residents devoted to their aunt include, Orvin Shiflett of Earlysville, Hazel Herring of Dyke, Doris Richards of Ruckersville, Loney Powell of Dyke, Margaret Davis and Aubrey Shiflett both of Charlottesville. She was preceded in death by two sisters, Nora Morris and Lelia Gibson; six brothers, Elijah, Lewis, Ernest, Alvin, William, and Perry Shiflett. A funeral service will be conducted 2 p.m. Tuesday in The Teague & Hawkins South Chapel with the Rev. Nelson Bennett officiating; interment will follow in Prize Hill Cemetery.

ANNIE ELIZABETH SHIFFLETT LAWSON
The Daily Progress, Charlottesville, VA, Tue, Aug. 15, 2017
Annie Elizabeth Shifflett Lawson, 94, of Stanardsville, Va. passed away on Saturday, August 12, 2017, at Martha Jefferson Hospital. She was born on August 5, 1923, to the late Frank Shifflett and Mattie Morris Shifflett. She was also preceded in death by her husband of sixty years, Ellis Sleet Lawson; and a brother, James Emmett Shifflett. She is survived by her daughter, Peggy Lawson Moyers and husband, Earl of Stanardsville; a son, David Franklin Lawson of Boyd Tavern; a sister, Bernice Lawson of Stanardsville; grandchildren, Christopher John Lawson and wife, Mary Ellen of Ruckersville, Eric Wayne Lawson and wife, Heather of Palmyra, David Sleet Moyers and wife, Nicole of Colorado, Joy Elliott of Newport News, and Taryn Harrison of Charlottesville; and ten great-grandchildren. A special thanks to Janet Frye and Esther Roach for their excellent care of our loved one. A funeral service will be held at 11 a.m. on Wednesday, August 16, 2017, at Preddy Funeral Home Chapel in Madison with Pastor Wendell Lamb officiating. Interment will be held in the Ruckersville Community Cemetery. Family will receive friends from 7 until 8 p.m. on Tuesday, August 15, 2017, at the funeral home. Memorial contributions may be made to Greene County Rescue Squad, P.O. Box 302, Stanardsville, VA 22973, or Stanardsville Fire Department, 275 Celt Road, Stanardsville, VA 22973.

ANNIE REBECCA [CRAWFORD] SHIFFLETT
The Daily News Record, Harrisonburg, VA, Mon, Jun. 13, 1955
Mrs. Shifflett Passes Away
ELKTON, June 12—Mrs. Annie Rebecca Shifflett, 89, wife of the late George F. Shifflett of near Island Ford, died at the home of her son, Maynard J. Shifflett, near here this morning. She had been in failing health for several years. A native of East Rockingham, Mrs. Shifflett spent her entire life in this section. She was a member of St. Stephens Episcopal Church. She is survived by three sons and three daughters, Maynard and Henry Shifflett, of near Elkton and Odell Shifflett, of Reading, Pa.; Mrs. Lusby Moubray, of Port Republic; Mrs. Noel Frazier, of Elkton and Mrs. Joseph Stumhofher, of Reading, P a . She also leaves a number of grandchildren and great-grandchildren. She was preceded in death by her husband, one son and one daughter. She was the surviving member of her family. Funeral services will be conducted Tuesday morning at eleven o'clock from the St. Stephens Reformed Church south of here. The Rev. W. J. Moll will have charge of the services assisted by the Rev. S. J. Westfall and burial will be in the Herring Cemetery near Beldor. The body will be removed from the home of her son, Maynard Shifflett to the church Tuesday morning at ten o'clock to lie in state until the hour of the services. The casket will be closed at ten forty five Tuesday morning. Grandsons will act as pallbearers and granddaughters will act as flowerbearers.

ANNETTE LOUISE SHIFLETT
The Baltimore Sun, Baltimore, MD, Wed, Feb. 25, 2009
On February 22, 2009, Annette Louise Shiflett (nee Lamp); beloved wife of James Shiflett, devoted mother of Amber Hrica, Felicia Bury and Nikkolas Bury, dear grandmother of Devan; loving daughter of Royce Lamp and Donna Daniel; loving step-daughter of Larry Daniel. Also survived by many other relatives and friends. Friends may call at the Bruzdzinski Funeral Home, 1407 Old Eastern Avenue, Essex at route 702 (beltway exit 36) on Wednesday from 3 to 5 and 7 to 9 P. M. Funeral service on Thursday 1 P. M. Interment Oak lawn Cemetery.

ANNIE SHIFLETT
The Greene County Record, VA, Thu, Jun. 4, 1936
Annie Shiflett - The death angel visited the home of Mr. and Mrs. (Bessie) Asberry Shiflett, of March, and called away a daughter, Annie, who was born May 27, 1917, and died May 25, 1936, aged 18 years, 11 months, and 28 days. She had come from Charlottesville, where she held the position in the silk mills, to visit her parents for the week-end when she was suddenly taken ill. Saturday night she was bothered with a slight headache and Sunday morning when she arose to leave for Charlottesville to resume her work she was found to be feeling very badly. The doctor was summoned to her bedside at intervals during the day and following night and her condition seemed to be growing worse. She was hurried to the University hospital during the night where her father was told that she had spinal meningitis and where she died the next morning. All that tender hands could do was done to bring about Annie's recovery, but God, who knoweth what is best, saw fit to take her from us. She leaves her parents, four sisters, Helen, of Baltimore, Frances, Marie, and Ruby, at home, and one brother, Lloyd, also at home. She was buried in Evergreen cemetery, Tuesday, May 26, with Rev. R. L. Williamson, of the Christian church, conducting. Annie united her faith with the Christian church about eight years ago. Many sad hearted friends and relatives attended the funeral to pay honor and respect to the deceased. The flower girls were: Clarice and Marguerite Morris, Reba Gentry, Reba Shiflett, Fannie Mae Dye, and Addie Courtney. Active pallbearers were: James Breeden, Walter Vernon, Clyde Norvelle, Vernon Snow, Ralph Vernon, and Elphis Morris. Annie was without doubt an affectionate character. Her smiles seemed to be permanent from day to day. In her face could be seen evidence of a continual flow of radiant sunshine which made for her many devoted friends. One can't easily forget the lasting brightness of face and evidence of a jovial personality which came from the heart within. All the days seemed bright to her and she was able to look into the future and regard it as something full of meaning and worth, hope and true happiness. I think that we can truly say that Annie knew the responsibility of being obedient to her parents, of having a common interest as a member of the home and of possessing a spirit of fairness and love toward her comrades and friends. There comes times in our lives when our hearts are very sad and the experience which seems hardest for us is death when it calls at our door. Somehow we can't understand the reasons for these experiences but we must remember that God chooses for us and waits at an open gate. It is necessary that we live true and noble lives, prayerful lives. We want to so live that after we are called away we shall still live in he hearts we leave behind and our souls shall rest in peace with God our Father. For one day we too, shall pass the same way as this beloved daughter has passed and when, in our lives, the sunset, twilight, and then the dark comes, may we be prepared to hear with joy, the clear call when it comes and know that it is well with our souls. An interested friend.

ANNIE B. CROSS
The Washington Post, Washington, DC, Jul 20, 1963
On Thursday, July 18, 1963, at Hadley Memorial Hospital, Annie B. Cross of 4301 Wheeler Rd., se., Washington, DC., wife of the late Horace M. Cross; mother of George R. and Lewis M. Cross and Mrs. Hazel Killebrew; sister of Mrs. Fannie Keys of Baltimore, Md., and William Shifflet of Washington, D.C. She also is survived by 16 grandchildren and 10 great-grandchildren. Friends may call at the Ives Funeral Home, 2847 Wilson Blvd., Arlington, Va., where funeral services will be held on Monday, July 22, at 11:30 a.m. Interment Fairfax Cemetery.

ANNIE BELL BLACKWELL SHIFLETT
The Daily Progress, Charlottesville, VA
Annie Bell Blackwell Shiflett, 66, of Crozet died Friday, Nov. 4, 1994, in a local hospital. Born in Albemarle County on July 22, 1928, she was the daughter of the late Amherst Lee Blackwell and Vertie Dinkle Blackwell. She was also preceded in death by two sisters, Pauline Foley and Gracie Hosafloook; and one brother, the Rev. Warren Blackwell. Mrs. Shiflett was retired from DuPont after 40 years of service. She is survived by her husband, Lloyd Hunter Shiflett; one daughter, Vertie Rae Shiflett Wade and her husband, Spurgeon W. Wade, Jr. and a grandson, Spurgeon W. Wade, III; one half-sister, Mary Turner of Shoemakersville, Pa; two-half brothers, Newton Daughtry of Shoemakersville, Pa., Earl Daughtry of Reading, Pa.; and a number of nieces and nephews. A graveside funeral service will be conducted at 1 p.m. Tuesday in Augusta Memorial Park, Waynesboro with the Rev. Dr. Marvin W. Barbre officiating. The family will receive friends from 4 to 5 p.m. Monday at Hill and Wood Funeral Home. Those who wish may send flowers or donations may be made to the Hospice of the Piedmont, 1290 Seminole Trail, Charlottesville.

ANNIE BETTIE SHIFFLETT
The Daily Progress, Charlottesville, VA, Sep. 24, 1972
Annie Bettie Shifflett 87 died Sept 24, 1972 in Ruckersville. Born May 2, 1885 in Greene County, Virginia. She was the daughter of the late James Wyatt and Clemmie Rhoades Hamm and the wife of Will Cornelius Shifflett. A member of the Evergreen Church of the Brethren, she is survived by two sons, James Carl Shifflett of Stanardsville and Elphis W. Shifflett of Ruckersville, seven daughters., Mrs. Celia Sheckler, Mrs. Yettie Walton and Mrs. Pansey Snow of Stanardsville, Mrs. Delphis Deane and Mrs. Mavis Deane of Ruckersville, Mrs. Edna Avery of Manassas and Mrs. Edith Deale of Miami Fla., a brother C. B. Hamm of Elkton, a sister Mrs Carrie Haney of Stanardsville, 17 grandchildren and 18 great grandchildren. The funeral was held at 11 am Tuesday at the Ryan Estes Funeral Home in Quinque. Burial was in Evergreen Cemetery.

ANNIE BURNS SHIFLETT
The Baltimore Sun, Baltimore, MD, Aug. 7, 1983
ON August 4, 1963, ANNIE B. (nee Burns), at the home at her daughter and son-in-law, Mr. and Mrs. George Knicely, beloved wife of the late Char1es E Shiflett, devoted mother of Edna Knicely, Charles E. Jack O., and the late Arthur A. Shiflett. Also survived by three. daughters-in-law, many grandchildren and nieces and nephews. Services at McCully Funeral Home of Brooklyn, 237 E. Patapsco avenue, on Monday at 1 PM. Interment in Meadowridge Memorial Park. The family will receive friends Friday 1 to 9 PM.. Saturday and Sunday 3 to 5 and 7 to 9 P.M. Note: On April 4, 1990 Annie was moved from Meadow Ridge Cemetery to Cedar Hill Cemetery by her daughter Edna

ANNIE C. SHIFFLETT
The Daily Progress, Charlottesville, VA, Thu, Jan. 27, 2011



Annie C. Shifflett, 72, of Stanardsville, went to be with her Lord and loved ones on Tuesday, January 25, 2011, at the University of Virginia Medical Center. She was born on May 1, 1938, in Nelson County to the late William and Janie Camden Landis. Mrs. Shifflett retired from Frank IX and Sons after 28 years of service. She was a member of Wolftown Pentecostal Church and loved to read her Bible. She had a love and devotion for her children and taught each of them how to crochet. Her gentle spirit showed in all she did and in her passion for animals but most of all her love she blessed her family with forever. She is survived by her children, Linda Banks and her husband, Ronnie, of Charlottesville, June Shifflett and her husband, Ronnie, of Stanardsville, Debra Bunch and her husband, Mike, of Ruckersville, Deana Parrott and her husband, Ronald, of Ruckersville and Donald Shifflett of Stanardsville; and one brother, Thomas Landis. Additional survivors include her grandchildren, Lonnie Taylor, Aimee Strother, Christopher Bunch, Mandy Parrott, Joey Parrott, Chad Shifflett, Crystal Riner, Jodie Harlow and Jessica Walton; 13 great-grandchildren with one on the way; and a special friend, Theresa Beam. She was preceded in death by her husband, Joseph Randolph Shifflett; and her sister, Virginia Maupin. A celebration of Annie's life will be held 1 p.m. Friday, January 28, 2011, at Ryan Funeral Home, 12819 Spotswood Trail Ruckersville, VA 22968 with the Reverend Dale Freeman officiating. The family will receive friends one hour prior to the service. Interment will follow at the Shifflett family cemetery. An online guestbook is available at www.ryanfuneral.com. Ryan Funeral Home of Ruckersville handled the arrangements.

ANNIE C. (Lam) SHIFFLETT
Unknown Newspaper, Jun. 2, 1971
Mrs. Annie C. Shifflett, 83, of Baltimore, Md. and formerly of Elkton died Thursday morning at a Baltimore Hospital. She was born Sept. 16, 1887 and was a daughter of the late Billy and Caroline Breeden Lam. Her husband, Charles L. Shifflett, predeceased her. Surviving are a son Charles L. Shifflett Jr. of Baltimore, four sisters, Mrs. May Shifflett of Elkton, Mrs. Lillie Kyger of Harrisonburg, Mrs. Linda Hensley of Catlett, Md. and Mrs. Saddie Wills of Baltimore; two brothers, Charles Lam of Elkton and Johnny Lam of Keezletown, and two grandchildren. The funeral will be conducted 2 p.m. Sunday at the Free Pentecostal Church in Grottoes by the Rev. John W. Morris. Burial will be in Mt. Olivet Cemetery at McGaheysville. the family will receive friends 7- 8 p.m. Saturday at the Brill Funeral Home.

ANNIE E. MYERS SHIFFLETT
The Daily News Record, Harrisonburg, VA, Sat, Dec. 15, 1917
DEATH OF MRS. SHIFFLETT
Wife of B. B. Shifflett and Daughter of the late A. P. Myers, Died at Home Near Greenmount -- Funeral Tomorrow
Mrs. Annie Shifflett wife of B. B. Shifflett died Thursday afternoon at 6 o'clock at her home one mile west of Greenmount, from a complication of disease. Mrs. Shifflett was a daughter of Mrs. A. P. Myers and the late A. P. Myers of Greenmount, and was fifty years old. She was a consistent member of the Church of the brethren and had many friends who will learn of her death with regret. Besides her husband and mother, she is survived by two daughters. Mrs. Charles McMullen and Miss Ora Shifflett and one son, Robert Shifflett, all at home. She also leaves three brothers, John Myers of Greenmount; Frank Myers of Ohio, and Charles Myers of Iowa. The funeral services will be conducted at 10:30 o'clock tomorrow morning from the Greenmount Church of the Brethren. The funeral, party will leave the home at 10 o'clock.

ANNIE E. SHIFFLETT] STROOP
The Daily News Record, Harrisonburg, VA, Wed, Aug. 30, 1967
Mrs. Ray Stroop
Mrs. Annie E. Stroop, 67, of Quicksburg died Tuesday morning at the Miller Nursing Home in Woodstock. Mrs. Stroop had been ill for the past five years and a patient in the nursing home since March. She was born March 27, 1900 at Mt. Jackson and was the daughter of James Newton and Frances Hiden Shifflette. On March 14, 1923 she married J. Ray Stroop, who survives. Mrs. Stroop was a member of the Wood Chapel Church. Mr. and Mrs. Stroop have lived at Quicksburg since 1956 and before that resided in the New Market area. Besides her husband, she is survived by two daughters, Mrs. Bertha Chavez of Quicksburg and Mrs. Frances Cash of Timberville; one sister, Mrs. Viola Shaffer of Hyattesville Md.; four brothers, Milton Shifflette of New, Market, Ben Shifflette of Haymarket, Walter Shifflette of Cogan Station, Pa. and Henley Shifflette of Plainfield, Conn. The funeral services will be conducted 2 p.m. Friday at Valley Central United Church of Christ by the Rev. H.R. Phelts and the Rev. Daniel R. Kester. Burial will be in Woods Chapel Cemetery. Her body is at the Lindsey Broadway Funeral Home where the family will receive friends 7:30 to 8:30 p.m. Thursday. Relatives will meet at the Stroop home at 1:30 p.m. Friday for a brief service.

ANNIE E. SHIFFLETT
The Calvert Independent, Calvert Co., MD, Thu, Jun. 7, 1962
Mrs. Annie E. Shifflett – Her many relatives and friends were saddened to learn of the death of Mrs. Daniel Shifflett, age 60 of prince Frederick, Maryland, on June 2nd 1962, following an illness of many months. Besides her husband, her survivors include her children, Louise Dalrymple, Virginia Halterman, Lorraine McKnew, Mady and Betty Lou Shifflett, William, Ernest Lee, Edward H., Robert E., and James O. Shifflett; also seven sisters and brothers and thirty-four grandchildren. Funeral services were held on Wednesday, June 6th at 2 p.m. at the Full Gospel Tabernacle. Officiating was the reverend Milton Wolfe. Interment was in Asbury Cemetery.
See Husband Daniel's Obit

ANNIE FLORENCE SHIFFLETT
Annie Florence Shifflett, 78, of Stanardsville, died Friday Jan 7, 1983, in a Charlottesville hospital. She was born in Greene County, the daughter of the late Hiram and Mittie Shifflett. She is survived by her husband, Willie P Shifflett; three sons, Dempsey Shifflett and Early Shifflett of Stanardsville and Bobby Shifflett of Elkton; two daughters, Loretta McDaniel of Ruckersville and Accoline Shifflett of Stanardsville; two sisters, Addie Raines and Mamie Greene, both of Nortonsville; three brothers, Sandy Shifflett of Orange, Dennis Shifflett of Stanardsville and Clarence Shifflett of Stanardsville; two grandchildren and two great-grandchildren. Funeral services will be held at 12 noon Monday at the Ryan Funeral Home in Quinque. Interment will be in the Stanardsville Cemetery. The Rev C.C. Kurtz will officiate. The family will be at the funeral home from 7 to 8:30 tonight.

ANNIE SHIFLETT MORRIS
The Daily Progress, Charlottesville, Va., Dec 30, 1974
PROFFIT - Mrs. Annie Shifflett Morris, 90, died Saturday at her home in Proffit. Born in Greene County. Mrs. Morris was the daughter of the late Richard and Magdelene Shifflett, and the wife of the late Edgar L. Morris. Mrs. Morris is survived by two sons, Herman J. Morris and John A. Morris both of Greene County, eight daughters, Mrs. Fannie Frazier, Mrs. Beulah Morris, Mrs. Beatrice Foti, Mrs. Mary Shifflett, and Mrs. Eula Allen, all of Charlottesville. Mrs. Lillian F. Dunn of Crozet, Mrs. Nancy Shifflett of Greene County and Mrs. Lucy Crawford of Scottsville; two sisters. Mrs. James Frazier of Martinsburg, W. Va., and Mrs. Lydia Morris of Charlottesville; 53 grandchildren; 61 great-grandchildren and seven great-great-grandchildren. Funeral services will be 2 p.m. Tuesday at Beacon Hollow Baptist Church, with interment at Bunker Hill Cemetery. The family will receive friends 7 to 8:30 p.m. tonight at the Hill and Irving Funeral Home.

ANNIE LEE SHIFFLETT
The Daily Progress, Charlottesville, VA, Feb. 2, 1939
CHARLOTTESVILLE --- Funeral rites for Mrs. Annie Lee Shifflett, 49, who died Saturday (28 Jan 1939) at the residence of her sister, Mrs. M. E. Hurtt, of this city, after an extended illness, will be held at 2:30 P.M. Sunday at Evergreen Church at Dyke, Greene County. She was a native of Greene County, a daughter of George and the late Sarah S. Morris. Also surviving are two sons, Frederick Shifflett, Orange, and Cecil Shifflett, Dyke; three brothers and three sisters, George F. and Newman Morris, Dyke; Edgar Morris, Marion; Mrs. William Shifflett, Dyke; Mrs. Quint Morris, Somerset, and Mrs. M. E. Hurtt, this city.

ANNIE JANE SHIFFLETT
The Daily Progress, Charlottesville, VA, Tue, Jan. 3, 2017
Annie Jane Shifflett, 84, of Dyke, passed away on Sunday, January 1, 2017, at her sister's house in Dyke. Born on December 8, 1932, in Greene County, she was the daughter of the late John Robert Shifflett and Nancy Morris Shifflett. She was also preceded in death by her brothers, Robert Lee Shifflett, Richard Henry Shifflett, Ed Shifflett, Ernest Shifflett, Prentis Shifflett, Franklin Shifflett, and John Melvin Shifflett; and sisters, Hazel Shifflett Scott, Arlene Hensley and Etha Mae Shifflett. She is survived by a sister, Vivian Shifflett and husband, Marcus; adopted brothers, Ed Shifflett, Roger Shifflett, Gary Shifflett, and Bennie Shifflett; and adopted sisters, Virginia Ruiz and Shelia Shifflett. A funeral service will be held 11 a.m. Thursday, January 5, 2017, at Preddy Funeral Home Chapel in Madison conducted by Pastor Larry Morris with interment at Evergreene Cemetery in Dyke. The family will receive friends Wednesday evening, January 4, 2017,from 6 until 8 p.m. at the funeral home.

ANNIE LAURA SHIFFLETT KNIGHT
The Daily Progress, Charlottesville, VA, Fri, Sep. 28, 1962
Mrs. Annie Laura Knight, 92, of 625 Elliott Ave., died yesterday at Ivy. She was the widow of Rev. H. S. Knight. Born Sept. 15, 1870, in Rockingham County, she was daughter of the late John I. and Harriet Shifflett. Mrs. Knight was a member of Evergreen Church of the Brethren. Surviving are two sons, Howard Knight of Charlottesville and Raymond Knight of Baltimore, Md.; six daughters, Mrs. Nora Snow of Ruckersville, Mrs. Effie Snow of Earlysville, Mrs. Duane Morris and Mrs. Graden Fadley of Arlington, Mrs. Amanda Sharon and Mrs. Eunice Hester of Hyattsville, Md., a half-brother, B. C. Shifflett of Newport News; a half-sister, Mrs. Lomo Morris of Newport News; 32 grandchildren 62 great-grandchildren and six great-great-grandchildren. A funeral service will be held at 2 p. m. Sunday at Evergreen Church of the Brethren with burial in the church cemetery near Dyke. The body will lie in state from 1 to 2 p. m. Sunday in the church.

ANNIE LEE SHIFFLETT
The Daily Progress, Charlottesville, VA August 24, 1984
Annie Lee Shifflett, 67, of Myrtle St., died Aug 23, 1984 in a local hospital. She was born, Jan 15, 1917, in Buckingham County, VA. She was the wife of the late Randolph Conley Shifflett. Surviving are two daughters, Janet Patton of Hope, Ark., Carol Clark of Richmond; one son, James Shifflett of Crozet; four sisters, Vivian Thompson, Ada Boone both of Richmond, Ella Irving of North Garden, Lizzie Napier of Scottsville and four grandchildren. Mrs. Shifflett retired in 1982 from Delmonte Frozen Foods, Inc., she also worked part time at Windham in Crozet. She was a member of Jehovah Witnesses. Funeral service will be 2 p.m. Saturday in the Hill and Wood Funeral Home Chapel; interment will be in Oakwood Cemetery. The family will receive friends tonight 7 to 8 p.m. at the funeral home.

ANNIE LEE SHIFLETT
The Daily Progress, Charlottesville, VA, Mar 11, 1956
Mrs. Annie Lee Shiflett, 85, died Saturday night at her home at Fairfax Station. She was a native of Albemarle County, daughter of the late James and Virginia Gibson Morris, and was the widow of John Thomas Shiflett. She is survived by four daughters, Mrs. Raymond Morris, of Crozet. Mrs. Clarence Shiflett, of White Hall, Mrs. Warner Shiflett of Norton, and Mrs. Lucian Shiflett, of Fairfax; three sons, Broadus Shiflett, of Alexandria, and George Shiflett and Ellis Shiflett, both of Boonesville; 43 grandchildren and 25 great-grandchildren. Funeral services will be held at 3 p.m. Tuesday from Prize Hill Church at Boonesville, followed by interment in the church cemetery.
NOTE: Last name is Norris not Morris.

ANNIE L. SHIFFLETT FRAZIER
Mrs. Frazier Rites
ELKTON – A requiem mass for Mrs. Annie L. Frazier, 83, of Elkton, will be said in the Holy Infant Catholic Church Monday at ten o'clock, the Rev Charles Morawski officiating. Burial will be in Elk Run Cemetery. The rosary will be recited in the Brill funeral home Sunday night at seven. Mrs. Shifflett, who died Thursday in Rockingham Memorial Hospital, was the daughter of Liva and Clara Shifflett. She is survived by four daughters, Mrs. Addie L. Beck, Brentwood, Md.; Mrs. Irene Shifflett, Mrs. Rose L. Williams and Mrs. Blanche Karnes, of Elkton, two sons, Russell of Shenandoah, and Jesse, of Manassas; two sisters, Mrs. Florence Shifflett, of McGaheysville, and Mrs. Ada Johnson, of West Virginia and a brother, James Shifflett, of Elkton. The pallbearers: Raymond L. Bruce, Cecil E. Shifflett, James W. Williams, Billy A. Puffenbarger, Isaac Shifflett, and Robert L. Shifflett. See Sister Ada's Obit See Brother James's Obit

ANNIE LEE SHIFFLETT
The Daily Progress, Charlottesville, VA Feb. 2, 1939
CHARLOTTESVILLE --- Funeral rites for Mrs. Annie Lee Shifflett, 49, who died Saturday (28 Jan 1939) at the residence of her sister, Mrs. M. E. Hurtt, of this city, after an extended illness, will be held at 2:30 P.M. Sunday at Evergreen Church at Dyke, Greene County. She was a native of Greene County, a daughter of George and the late Sarah S. Morris. Also surviving are two sons, Frederick Shifflett, Orange, and Cecil Shifflett, Dyke; three brothers and three sisters, George F. and Newman Morris, Dyke; Edgar Morris, Marion; Mrs. William Shifflett, Dyke; Mrs. Quint Morris, Somerset, and Mrs. M. E. Hurtt, this city.

ANNIE MAY WARBLE SHIFFLETT
The Daily News Record, Harrisonburg, VA, Thu, Jul 19, 1917
MRS. ANNIE M. SHIFFLETT DEAD
Wife of Newton Shifflett Dies at Home Near McGaheysville After Long Illness—Funeral Tomorrow.
Mrs. Annie May Shifflett, wife of Newton Shifflett died at 5 o'clock yesterday morning at her home one mile east of McGaheysville. She had been ill for about one year of tuberculosis. Mrs. Shifflett was Miss Annie Warble, and was thirty-three years old. She leaves three small daughters all at home, and one sister; Mrs. Zirkle of near Model. Funeral services will be held at 10:30 o'clock Thursday morning from the house. Services will be conducted by Rev. W. J. Whitesell, of Keezeltown. Interment will be in the McGaheysville Cemetery.

ANNIE MORRIS SHIFFLETT
The Daily Progress, Charlottesville, VA April 28, 1974
Mrs. Annie Morris Shifflett, 64, died Saturday at a local hospital. She was born in Greene County, daughter of the late Josh and Mary Morris. Her husband is the late Ellis Daniel Shifflett. She was a member of the Evergreen Church of the Brethren. She is survived by five sons, James Shifflett of Culpeper, Mervin and Roy Shifflett of Crozet, Edward Shifflett of Miller School and Norman Shifflett of Brainerd, Minn.; five daughters, Mrs. Stella Beaver of Mitchells, Mrs. Mavis Blankenship, Mrs. Mary Chestnut and Miss Joyce Shifflett all of Whitehall and Mrs. Irene Collier of Crozet; two sisters, Mrs. Claude Shifflett of Earlysville and Mrs. Robert Morris of Dyke; one brother, Clayton Morris of Earlysville; 20 grandchildren; and two great grandchildren. Funeral services will be Monday at 2 P.M. at the Evergreen Church of the Brethren, Dyke, with burial in Holly Memorial Gardens, the Rev. C. C. Kurtz officiating.

ANNIE PEARL SHIFFLETT MURRELL
The Baltimore Sun, Baltimore, MD, Feb. 24, 1997
On February 21, 1997, Annie Pearl (nee Shifflett), beloved wife of the late Jeffie "Leonard" Murrell, devoted mother of Pearl Heinicken, Linda Oates "Sis", Lottie Smith Rodriguez, Roseline Huntt and the late Edward Shifflett. Also survived by beloved eleven grandchildren and three deceased and twenty-three great-grandchildren. Friends may call at the Whitzeke Funeral Home of Catonsville Inc. 1630 Edmondson Avenue (1 mile west of the beltway exit 14) on Monday and Tuesday from 3 to 5 and 7 to 9 p.m. Services Wednesday 12 noon from the funeral home. Interment Crestlawn Memorial Gardens. In lieu of flowers the family request memorial contributions to the Stella Maris Hospice. 2300 Dulaney Valley Road, Timonium, MD 21093. Attention Public Relations.

ANNIE REBECCA SHIFFLETT
The Daily News Record, Harrisonburg, VA, Mon, Jun. 13, 1955
Mrs. Shifflett Passes Away
ELKTON, June 12-Mrs. Annie Rebecca Shifflett, 89, wife of the late George F. Shifflett of near Island Ford, died at the home of her son, Maynard J. Shifflett, near here this morning. She had been in failing health for several years. A native of East Rockingham, Mrs. Shifflett spent her entire life in this section. She was a member of St. Stephens Episcopal Church. She is survived by three sons and three daughters, Maynard and Henry Shifflett, of near Elkton and Odell Shifflett, of Reading, Pa.; Mrs. Lusby Moubray, of Port Republic; Mrs. Noel Frazier, of Elkton and Mrs. Joseph Stumhofher, of Reading, Pa. She also leaves a number of grandchildren and great-grandchildren. She was preceded in death by her husband, one son and one daughter. She was the last surviving member of her family. Funeral services will be conducted Tuesday morning at eleven o'clock from the St. Stephens Reformed Church south of here. The Rev. W. J. Moll will have charge of the services assisted by the Rev. S. J. Westfall and burial will be in the Herring Cemetery near Beldor. The body will be removed from the home of her son, Maynard Shifflett to the church Tuesday morning at ten o'clock to lie in state until the hour of the services. The casket will be closed at ten forty five Tuesday morning. Grandsons will act as pallbearers and granddaughters will act as flowerbearers.

ANNIE REBECCA SHIFFLETT
The Daily News Record, Harrisonburg, VA, Wed, Jun. 15, 1955
Rites Held For Mrs. Shifflett
ELKTON, June 14 - Final rites for Mrs. Annie Rebecca Shifflett, 89, wife of the late Geo. F. Shifflett. of near Island Ford, were conducted this morning from the Berrytown Episcopal Church with burial In the family cemetery near Beldor. Mrs. Shifflett died at the home of her son, Maynard Shifflett, near here Sunday morning. The large crowd attending the final rites and the large and beautiful floral offerings were a tribute to the friend and neighbor that so many had found in Mrs. Shifflett.

ANNIE THOMAS [SHIFFLETT] MORRIS
The Daily News Record, Harrisonburg VA, Mon, Nov. 18, 1985
QUINQUE - The funeral for Annie Thomas Morris, 78, of Quinque will be held 2 p.m. today at Mount Olivet Christian Church at Dyke. The service will be conducted by the Rev. Charles King, and burial will be in the church cemetery. Mrs. Morris died Saturday at a Charlottesville hospital. She was born March 19, 1907, in Greene County and was a daughter of the late Thomas and Janie Courtney Shifflett. She was the widow of James Perry Morris. Surviving are two daughters, Faye Oliver of Quinque and Garnetta Meadows of Elkton; a son, Harold A. Morris of Charlottesville; five grandchildren; and three great-grandchildren.

ANNIE VIRGINIA SHIFFLETT HALTERMAN
The Southern Maryland Online
Birth: 1939-01-16 in Calvert County, Maryland
Residence: Prince Frederick, Maryland
Death: Thursday, April 24, 2008
Laid to Rest: Monday, April 28, 2008 in the Southern Memorial Gardens, Dunkirk, Maryland
Annie Virginia Shifflett Halterman, 69, of Prince Frederick, MD passed away at her home on April 24, 2008. Born, January 16, 1939 in Calvert County, Md. to the late Daniel C. and Annie Morris Shifflett. Virginia was preceded in death by brothers, Lee, Bill, Everett and James Shifflett. Beloved wife of 52 years of Thomas William Halterman, Sr. of Prince Frederick, MD and devoted mother of Thomas Wm. Halterman, Jr., Christina Ann Marshall and Annie Edith Lee. Grandmother of 6, great grandmother of 11, she is also survived by her brother, Robert Shifflett, and her sisters Louise Darlymple, Lorene McKnew, Betty Morris, and Mary Halterman. Her unwavering desire to be needed, but not counted, was felt by everyone who knew her. Someone who's passing has left an aching emptiness inside that has us trying to reach out and grab just one more moment with her. Though these feelings hurt so much, remember that time will heal them. Keep dear to your heart that without these feelings her life would have been meaningless. She had many names, such as Virginia, Jenny, Honey, Mom, Aunt, Sis, and Grandma, but all who knew her definitely considered her… BEST FRIEND! We love you Jenny-You will be missed. The family received friends at Full Gospel Assembly of God Church, Prince Frederick, MD on Sunday April 27, 2008 from 2-4 PM where services were held on Monday April 28, 2008 at 11 A.M. Pastor Todd Marple and Pastor William Davis officiated. Interment followed in Southern Memorial Gardens, Dunkirk, MD. Active pallbearers were Timmy Halterman, Brian Lee, Jr., Brandon Lee, Andrew Lee, William Hephner and Dominic Willenbring. Rebecca Willenbring served as Honorary Pallbearer. Arrangements provided by Rausch Funeral Home. Memorial contributions may be made to Calvert Hospice, P.O. Box 838 Prince Frederick, MD 20678.

ANNITA MARIE SHIFFLET WARD
The Charleston Daily Mail, Charleston, Kanawha Co., WV, Aug. 30, 2010
Annita Marie Ward of Bridgeport died Thursday, August 19, 2010, after a long illness. She was born Annita Marie Shifflet in 1948 in Charleston. Ward was a graduate of Cedar Grove High School, West Virginia Tech, West Virginia College of Graduate Studies, and West Virginia University. She was retired from Salem University in Salem, where she worked for over 20 years. She was a former member of the executive board of WVTESOL. Ward was also the former president of Literacy Volunteers of Harrison County. In recent years, she taught courses online for Kaplan University and American Public University System. She was also a frequent visiting professor at ESPOL in Guayaquil, Ecuador. Recently, she began working as a writer for All People Publishing Company of Taichung, Taiwan. Additionally, she worked for many years as a scorer for Educational Testing Service's AP, TOEFL, GRE, and PRAXIS testing programs. Ward was fond of the novels of Lee Smith and Mark Twain, the plays of William Shakespeare, and British mystery television programs. However, she most enjoyed anything that allowed her to spend time with her children, Glen Allen Ward of Bridgeport, and Sandi Phyllis Ward of Pittsburgh, Pa. She was preceded in death by her father, Henry Benson Shifflet of Bridgeport, formerly of Cedar Grove. She is survived by her children, by her beloved terrier, Floyd; by her mother, Phyllis Mae Shifflet of Bridgeport; and by her sisters, Sandy Dangerfield, Margaret Romine, Barbara Williamson; and her brother, David Shifflet. As Mom wished, no service will be held. Her ashes are to be set aloft over southern West Virginia, a place she loved.

ANSFIELD SHIFFLETT [Anfield]
The Washington Post, Washington, DC, Apr 26, 1959
Charlottesville, Sept. 3, -- Ansfield Shifflett, of Albemarle, died yesterday at his home in Blackwells Hollow, aged seventy years. During the civil war he served the Confederacy. As a member of Sturdivant's Battery, acting as No. 1, he performed a notable feat at Chancellorsville by loading and firing 200 shots from his gun consecutively without relief. Mr. Shifflett is survived by his wife, six sons, and two daughters. Three of his sons now reside in Missouri.
See Son Robert's Obit See Son Walter's Obit See Son Bennie's Obit
See Son George's Obit

ANTHONY WILLIAM SHIFFLET
The Southern Maryland Newspapers Online, Fri, Sep. 3, 2010
Anthony William "Tony" Shifflet, 30, of Aquasco died Aug. 19, 2010, at home. He was born Sept. 27, 1979, in Cheverly and was raised in La Plata. He worked in the heating, ventilation and air-conditioning field and was a member of Local 602. During his short life he had his own business, worked at Camp David and at the vice president's house in Washington, D.C, and totally renovated a cinder block house into a beautiful 1800-square-foot home that you could look out his picture window and see the water. He never met a stranger. He enjoyed his motorcycle, playing pool, boating, fishing, crabbing, Redskin football, and working on his home, but especially taking his three dogs to the beach to run and play as the sun came up. He is survived by his parents, John and Sherrie Bibb of La Plata; finance, Sara Long of Aquasco; brother, Andrew Shifflet and his wife, Jolie of Denver, N.C.; sister, Kristi Dunn Scheungrab and her husband, Mike of Huntersville; grandmother, Dorothy Frunkman of Gambrills; nieces, Meghin and Sofia; nephews, Tyler and Benjamin; and great-nephew, Paxton; the Levetts of North Carolina; and G. Shifflet. Visitation will be held from 2-4 and 6-8 p.m. Sept. 3 at Arehart-Echols Funeral Home, La Plata. Burial will be private.

ARAH E. SHIFLET HUNT
Sept 20, 2000
Services for Arah Hunt, 90, of Chandler are scheduled for 1 p.m. Thursday at Rock Hill Baptist Church in Henderson County with Bob Logan and Ron Moore officiating. Burial will follow at Rock Hill Cemetery under the direction of Chandler Memorial Funeral Home. Mrs. Hunt died Sept. 19, 2000, in Tyler. She was born March 30, 1910, in Brownsboro. Mrs. Hunt attended schools in Henderson County, where she lived almost all of her life. She was a homemaker and a retired nurse. She was a member of Rock Hill Baptist Church. She was preceded in death by her husband, H. O. Hunt; parents, James and Martha Shiflet; grandson, Mike Hunt; daughter, Helen Hunt McRoy; and brothers, John Henry Shiflet and Matt E. Davis. Survivors include son, James Hunt of Chandler; daughters, Edith Browning of Houston and Merita Shacklett of Chandler; 10 grandchildren; 21 great-grandchildren; and two great-great- grandchildren. Pallbearers will be Wendell Browning, Troy Browning, Allen Cooper, James Cooper, Greg Hunt, Marcus Shacklett and Travis Shacklett. Family will receive friends from 6-8 p.m. Wednesday at the funeral home.
SSDI - ARAH E. HUNT 30 Mar 1910 19 Sep 2000 (V) 75758 (Chandler, Henderson, TX) (none specified) 452-40-0668 Texas

ARBUTUS FRANCES DEAN SHIFFLETT MEADOWS
The News Leader, Augusta Co., VA, Wed, Sep. 30, 2015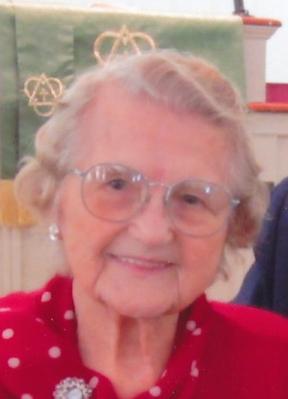 Elkton -- Arbutus Frances Dean Meadows, of Elkton, peacefully went to her Lord Sept. 28, 2015, at Augusta Health in Fishersville. She was the daughter of the late Hester Florence and Joseph H. Dean. She attended Model School and lived in the Elkton area her entire lifetime. She was a member of Evangelical United Methodist Church where she was active in church activities in earlier years. She was a loving and caring mother, grandmother and great-grandmother. Arbutus spent her life sharing and helping her family and friends and took great pride in growing beautiful flowers. She was preceded in death by her husband, Albert "Epp" Meadows; her first husband, George Emanuel Shifflett; son, George Emanuel Shifflett Jr. and wife, Juanita; three sisters, Irene, Christine and Ruby; three brothers, Leon, Joseph Jr. and Leo. She was also preceded in death by a granddaughter, Donna Gail Surratt. Surviving are her daughter, Joyce Surratt and husband, Bill; granddaughter, Karen Corbin and husband, Doug; grandson, Bill Surratt II and wife, Rebecca; four great-grandchildren, Katharine and Addison Surratt and Nicholas and Alston Corbin; one sister, Kathelyn Morris; a number of nieces and nephews; special friend, Elza Waybright. Also surviving are her niece, Jenalee Breeden; nephew, Marshall Shifflett and friend, Lucille Shifflett that were all special in helping her live a happy and independent life. Funeral services will be 10 a.m. Saturday, Oct. 3, 2015, at Evangelical United Methodist Church in Elkton with the Rev. David Vaughn officiating. Interment will follow at Augusta Memorial Park in Waynesboro.Visitation will be Friday evening from 6 until 8 p.m. at Kyger Funeral Home in Elkton.The family is very appreciative of the help received by Augusta Health Hospice of the Shenandoah.

ARBUTUS J. SHIFFLETT
The Baltimore Sun, Baltimore, MD October 26, 1999
Arbutus J. Shifflett, a retired real estate agent and artist, died Thursday of complications of a stroke at Rock Glen Nursing Center in Baltimore. She was 81. Mrs. Shifflett, who was known as 'Bootie" and lived in Arbutus, retired in the 1970s from Grempler Realty Inc., where she had worked for 18 years. Earlier, she was an operator for Chesapeake & Potomac Telephone Co. She painted portraits and still-lifes in oils and acrylics, and was a member of the Art League. The former Arbutus Jenkins was born in Front Royal, Va., where she graduated from high school. In the 1950s, she married Herman Shifflett, who died in 1980. Services were held yesterday. She is survived by a niece, Eleanor Hockman of Arbutus; and four step-daughters, Lottie Rodriguez of Baltimore, Rosalie Hunt of Essex, Linda Oates of Ocean City, and Pearl Heinicken of Houston.

ARBUTUS MAE SHIFFLETT MORRIS
The Daily Progress, Charlottesville, VA, Sun, Aug. 9, 2009
Arbutus Mae Morris, 66, of Charlottesville passed away at her home on Friday, August 7, 2009. Arbutus was born September 21, 1942, in Greene County, the daughter of the late Russell and Caroline Conley Shifflett. She was preceded in death by her husband, Edward Morris and one brother, Amos Shifflett. She is survived by her boyfriend of 15 years, Jeff Minter of Charlottesville; four daughters, Patsy Ann Wright and her husband, Edward Wright, of Scottsville, Phyllis Breeden and her husband, Harry Breeden, of Troy, Patricia Morris of Charlottesville, Teresa Morris and Daniel Scott of Crozet; six grandchildren, Wendy Morris, Jimmie Morris, Christopher Wright, Belinda Shifflett, Melissa Morris and Eric Morris; 11 great-grandchildren, Brianna, Brandon, Tyler, Larkin, Caroline, Hannah, Mejia, Arieana, Cheyenne, Leeanna and Anthony; three sisters, Lessie Shifflett of Charlottesville, Ruth Hammer of Elkton and Ruby Powell of Stanardsville; one brother, Marcus Shifflett of Dyke. She also leaves behind her beloved dogs "Kissie" and "Sammy." Arbutus was well loved and will be missed by all that knew her. A funeral service will be held 11 a.m. Monday, August 10, 2009, at the Nortonsville Free Pentecostal Church with the Reverend Wendell Lamb officiating. Interment will follow at Holly Memorial Gardens. The family will receive friends from 6 until 9 p.m. Sunday, August 9, 2009, at the Ryan Funeral Home, 12819 Spotswood Trail, Ruckersville, Virginia. The family would like to send a special thank you to Dr. Mohan Nadkarni of the University of Virginia Medical Center and to her dear friend, Lynn, Will, Lori Connolly and the team at Hospice of the Piedmont. Mom, you may be gone but you will never be forgotten. Ryan Funeral Home is in charge of arrangements.

ARDELLA LILLIAN SHIFLETT COLLIER
The Daily Progress, Charlottesville, VA., Apr. 17, 2002
Ardella Lillian Collier, 93, died Monday, April 15, 2002, in Baltimore. Born Ardella Lillian Shiflett, June 30, 1908, in Dyke, she was the daughter of the late Bluie and Emma Shiflett (nee Snow). Ardella spent the next 89 years living in that same area, where she married the late Rev. Walter Collier, founder of Southside Church of God, and gave birth to two sons, Gilbert O. Collier of Dundalk, Md. and Hayward W. Collier of Staunton. Five years ago, she moved to Dundalk, Md. to live with her son, where she stayed until her death. Mrs. Collier found great joy and peace in loving and serving the Lord. She loved to spend her time playing the tambourine during services and listening to gospel music. She enjoyed going on retreats, visiting her family and friends, and took pleasure in being a grandmother, going to yard sales, and nibbling cotton candy. Ardella is survived by her brother and sisters, Buford Morris of Orange, and Renchler Shiflett and Bernice Hamm, both of Dyke; grandchildren, Linda Mason, Gilbert and Randall Collier and Sharon Waggy; nine great-grandchildren; and five great-great -grandchildren. Friends may call at the Hill & Wood Funeral Home from 7 to 9 p.m. this evening. Mrs. Collier will lie-in-state from 10 to 11 a.m., the funeral hour, on Thursday in the Southside Church of God. Interment will be held in Holly Memorial Gardens.

ARDELLA PEARL SHIFFLETT
The Daily News Record, Harrisonburg VA, Thu, Jan. 2, 1986
ELKTON - Ardella Pearl Shifflett, 84, of Rt. 4, Elkton died Monday night at Rockingham Memorial Hospital. Mrs. Shifflett had been ill several years. She was born Aug. 2, 1901, in Elkton and was a daughter of the late Annie Cash. Mrs. Shifflett lived all her life in the Elkton area. In 1917, she married Leonard Martin Shifflett, who died Dec. 6, 1969. Surviving are two daughters, Evelyn M. Lucas of Rt. 1, Elkton and Frances M. Shifflett of Elkton; a son, Randolph L. Shifflett of Rt. 4, Elkton; a sister, Elsie Shifflett of Harrisonburg; a brother, William Cash of Monrovia, Calif.; 10 grandchildren; and 15 great-grandchildren. The funeral will be conducted 11 a.m. Friday at the Lindsey Harrisonburg Funeral Home by the Rev. Morgan Kinney. Burial will be in Elk Run Cemetery. The family will receive friends 7:30-8:30 p.m. today at the funeral home.

ARDITH NADINE CLINTON SHIFFLET
The Uintah Basin Standard, Roosevelt, Duchesne Co., UT, Nov. 16 - 23, 2009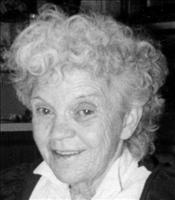 Ardith Nadine Clinton "Peggy" Shifflet, age 92, of Roosevelt, passed away Nov. 10, 2009, at the Sr. Villa in Roosevelt. She was born July 7, 1917, in St. Francis, Kansas, to Walter Frank and Fannie Elizabeth Wininger Clinton. She married Coleman Robert Shifflet in July of 1947. They were later sealed in the Salt Lake LDS Temple. He died in March of 1970. Peggy worked for over 25 years as a certified nursing assistant at Stewart's Care Center-the first care center in the Basin which began out of the Stewarts' own home. She enjoyed reading western novels, watching John Wayne movies, listening to music, dancing, riding horses, doing crossword puzzles and going on picnics. She was a member of the LDS Church and served many years teaching Primary. She lived her life giving service to others. Peggy is survived by her children, Ronald (Debbie) Basham, Gusher; Dianna Hadlock (Kim Rasmussen), St. George; Pamela (Monty) Boone, Salt Lake City; Coleman "Cody" (Beverly) Shifflet, Roosevelt; Roger (Deborah) Shifflet, Roosevelt; LaVerne Byrne, Fla.; Gary Basham, Calif.; 24 grandchildren; and numerous great-grandchildren. She was preceded in death by a son, Keith Basham, and four brothers and sisters. Funeral services were held Sat., Nov. 14, at the Hullinger Mortuary. Burial was in the Roosevelt Memorial Park. Condolences may be viewed and sent at www.hullingermortuary.com

ARGIE GERALD SHIFFLETT
The Daily News Record, Harrisonburg, VA, Fri, Aug. 19, 2005
Argie Gerald Shifflett, age 60, of 76 Ironic Lane, Crimora, loving husband of June Blackwell Shifflett, passed away after a courageous battle with lung cancer at his home on August 17, 2005. Mr. Shifflett was born June 1, 1945 in Rockingham County, and was the son of Oliver R. and Louise Harris Shifflett of Harrisonburg. Mr. Shifflett was educated in Rockingham County Schools and was an Army Veteran of the Vietnam War. He was an Electrician at Greenwood Construction up until his illness. He loved sports, especially baseball and golf. Besides his parents, survivors include his wife, June Blackwell Shifflett; two daughters, Jessica Shifflett of Melbourne, Florida, Amy Shifflett of San Francisco, Ca.; two brothers, Rodney Shifflett of Elkton, Jimmy Shifflett of Harrisonburg; a step-daughter, Brittany Nicole Blackwell of Crimora; two step-sons, Eric and Adam Blackwell, both of Waynesboro; five step-grandchildren; and a number of nieces and nephews. He was preceded in death by his step-daughter Alice Blackwell. The Rev. L. J. "Dickie" Campbell, Jr., will conduct a funeral service Saturday August 20, 2005 at 2 p.m. at the Kyger Funeral Home in Elkton. The burial will follow at Edgewood Cemetery near Grottoes, with Military Rites by the Gooden Brothers V. F. W. Post 9292 at Elkton. The family will receive friends Friday evening from 6-8 p.m. at the funeral home. Also, friends may call at the Shifflett residence in Crimora anytime. Memorial contributions may be made to R. M. H. Hospice, 235 Cantrell Ave., Harrisonburg, Va. 22801.

ARGIE LOU SHIFLETT
The Rome News Tribune, Rome, GA, Fri, Nov. 10, 1989
Mrs. Argie Lou Shiflett, 78, of 403 Tolbert St., died Thursday afternoon at a Rome hospital after a short illness. Mrs. Shiflett was born in Floyd County, June 19, 1911, daughter of the late John Howard and Edna Edwards Howard. She had been a longtime resident of Floyd County and was a member of the Faith Missionary Baptist Church. She was proceded in death by her husband, John Seals Shiflett, Dec. 15, 1973, to whom she was married to in 1954. Survivors include; a daughter, Mrs. Glenda Fortune, Rome; a sister, Mrs. Grace Fite, Rome; two grandchildren; three great-grandchildren. Funeral services will be at 2 p. m. Saturday at Faith Missionary Baptist Church with the Rev. John Crowe and the Rev. Eddie McSwain officiating. Interment will be at Oakland Cemetery.

ARLAND F SHIFFLETT
The Daily News Record, Rockingham Co., VA Dec. 19, 2001
Arland F. Shifflett, 81, of Timberville, died Monday, Dec. 17, 2001, at Rockingham Memorial Hospital in Harrisonburg. Mr. Shifflett was born Jan. 7, 1920, in Rockingham County, and was the son of the late Otis F. and Myrtle Sprinkle Shifflett. He was employed at W .L. R. Foods for 30 years before retiring. He was a U.S. Navy veteran of World War II and served in the Pacific from 1942 to 1944. He was a member of the Veterans of Foreign Wars Rion Bowman Post No. 632. On June 7, 1950, he married the former Hope Sheldon Spitzer, who survives. Also surviving are three sons, Steven F. Shifflett of Broadway, James R. Shifflett of Tennessee, and Michael F. Shifflett of Wayland, Mich.; a daughter, Patricia Cubbage of Fulks Run, with whom he lived; a sister, Mary Ruleman of Greenbelt, Md.; eight grandchildren; three step-grandchildren; and four great-grandchildren. The Rev. Cliff Poirot will conduct the funeral at 2 p.m. Thursday at the Mayland Christian Church. Burial will be at Bethel Cemetery in Mayland. The family will receive friends from 7 to 8 this evening at the Grandle Funeral Home in Broadway. Memorial contributions may be made to the American Cancer Society, 1920-H Medical Ave., Harrisonburg, Va. 22801.

ARLEN SAMUEL SHIFLETT
The Washington Post, Washington, DC, Sat, Jan. 7, 2006
On January 5, 2006. Beloved husband of the late Thelma Elizabeth Shiflett; loving father of Linda S. Kaplan (John); brother of Theda Dixon, Desso Jett and the late Raymond Shiflett; devoted grandfather of Stacey L. Kaplan; and a host of other relatives and friends. Friends may call at the LEE FUNERAL HOME, INC, Clinton, Branch Ave and Coventry Way on Sunday, January 8, 2006 from 2 to 4 and 6 to 8 p.m. Interment Woodstock, VA.

ARLENE AGNES (IRENE) SHIFFLETT PICKREL
The Colbert Moran Funeral Home
Gretna -- Arlene (Irene) Agnes Pickrel, age 70 of Gretna died Monday, April 30, 2012 at Lynchburg General Hospital.. Irene was born June 23, 1941. She was a devoted member of St. John's Episcopal Church and was the owner of Irene's Beauty Nook for many years. She enjoyed gospel music, cooking and traveling. She is survived by her husband, Wiley Mack Pickrel of the residence; brothers and sisters-in-law, Sondra and Buren Pickurel of Ridgeway, Clifton and Virginia Pickrel of Society Hill, SC and Harold and Ann Pickrel of Gretna; and many nieces and nephews. A memorial service will be conducted 2:00 P.M. Sunday, May 13, 2012 at St. John's Episcopal Church by Rev. Cleon M. Ross. The family suggests memorial contributions be made to St. John's Episcopal Church, % Nancy Power, 6772 East Gretna Road, Gretna, VA 24557. Colbert-Moran Funeral Home, Gretna is assisting the family. Condolences may be sent to the family by visiting www.colbertmoran.com.
Note: Tombstone has birth date as Jun. 24, 1940 and maiden name as Shifflett

ARLENE MAE MORRIS SHIFFLETT
The Daily Progress, Charlottesville, VA, Tue, Feb 20, 2007
Arlene Mae Morris Shifflett, 68, of Waynesboro, formerly of Dyke, went to be with the Lord, Saturday, February 17, 2007, at the University of Virginia Medical Center. Arlene was born March 29, 1938, in Greene County, a daughter of the late Robert and Fannie Morris. In addition to her parents, she was preceded in death by her husband, Thomas Sims Shifflett; and a sister, Lena Morris. She is survived by her daughter and son-in-law, Margaret and Larry Roach; a granddaughter, Shelly Godbey and her husband, Jonathan; two grandsons, Mark and Dustin Roach; a great -granddaughter, Jillian Godbey, all of Waynesboro; and two special nephews, who she loved like sons, Kevin and Jay Painter, of Ruckersville. She is also survived by six brothers, Elvin Morris and his wife, Helen, Harrison Frank Morris and his wife, Donna, Greg Morris and his companion, Barbara, all of Dyke, Delmer Ray Morris and his wife, Sylvia, of Earlysville, Charles Morris and his wife, Linda, of Stanardsville and Kenneth Morris and his wife, Tanya, of Quinque; six sisters, Jerene Morris, Doris Shifflett and her husband, David, all of Stanardsville, Ruby Martin of Culpeper, Hazel Shifflett of Dyke, Shirley Flora of Schuyler, Lois Raines and her husband, Jack, of Ruckersville; special friends, Ester Roach and Pat Hall; special brother and sister-in-law, William and Shirley Shifflett of Richmond; and a special dog, "Ginger." Arlene was known as "Nana" to numerous nieces and nephews. Arlene retired from Blue Ridge School after more than 30 years of service. She was a member of Straight Way Ambassador Holiness Church. A funeral service will be held 2 p.m. Wednesday, February 21, 2007, at Evergreen Church of the Brethren with the Reverend C. C. Kurtz, Brother Eddie Godbey and Brother Jeremy Sipes officiating. Interment will follow at Evergreen Cemetery. The family will receive friends 6 p.m. until 8p.m. Tuesday, February 20, 2007, at the Ryan Funeral Home. Ryan Funeral Home is in charge of arrangements.

ARLENE R. HIX
The Daily Press, Newport News, VA, Jun 28, 2002
Arlene R. Hix, 74, passed away on Thursday, June 27, 2002. A native of Greene County, she had been a Newport News resident most of her life. She was a member of Sharon Baptist Church. Mrs. Hix was preceded in death by her husband of 37 years, Clarence E. Hix. She is survived by three daughters, Jeannette Harris and Sharon Robinson, both of Newport News, and Vicky Adams of Gloucester; two sons, Larry and Ricky Hix, both of Newport News; two sisters, Bessie Southard of Newport News and Catherine Lee of Charlottesville; brother, James B. Shifflett of Charlottesville; eight grandchildren; six great-grandchildren; and many nieces and nephews. The family will receive friends Sunday, June 30, from 5 to 6:30 p.m. at Peninsula Funeral Home. A graveside service will be conducted at 2 p.m. on Monday in Hampton National Cemetery, Hampton University side, officiated by Mr. Bill Geouge. The family requests that in lieu of flowers, memorial donations may be made to the American Cancer Society, 895 Middle Ground Blvd., Suite 154, Newport News, VA 23606.

ARLENE SHIFFLETT HENSLEY
The Daily Progress, Charlottesville, VA, Tue, Mar. 25, 2008
Arlene S. Hensley, 68, of Dyke, died Saturday, March 22, 2008, at the University of of Virginia Medical Center. She was born September 13, 1939, in Charlottesville and was the daughter of the late Robert and Nancy Morris Shifflett. She was also preceded in death by five brothers, Frank, Ed, Ernest, Robert Lee and Richard Shifflett; and a sister, Etha Shifflett. Mrs. Hensley was retired from Siemens in Earlysville. She is survived by her husband, Gene A. Hensley; two sons, Marvin G. Hensley and fiancee', Shirley Shifflett, Bobby L. Hensley and his wife, Tammy, all of Dyke; two brothers, John Shifflett of Dyke and Hazel Scott of Charlottesville; three grandchildren, Steven, Loretta and Jeffrey Hensley, all of Dyke. Funeral services will be held 11 a.m. Wednesday, March 26, 2008, at Evergreen Church of the Brethren conducted by the Reverend C.C. Kurtz with interment at Mt. Olivet Church Cemetery. The family will receive friends from 6 until 8 p.m. Tuesday, March 25, 2008, at the Preddy Funeral Home in Madison. The family would like to thank the daughter-in-law, Tammy Hensley and the Home Health Nurses for their care given to Arlene.

ARLIE O. SHIFFLET
The New Castle News, New Castle, PA, Tue, Jan. 25, 1966
Arlie O. Shifflet, 65, of 107 W. Leasure Ave., died at 3 pm yesterday at his home apparently of a heart attack. He had been ill with a heart ailment for some time. He was born in Casanova, Va., on Sept. 2, 1900, to the late Aljourn and Clara M. Mack Shifflet. He had been retired for a short time from the Pennsylvania Railroad where he was a car repairman. He had been married 20 years to the former Victoria C. Polee. Mr. Shifflet was a veteran of the United States Air Force and served to World War II. He is survived by his wife at home; a daughter, Mrs. Richard (Antonia) Venorksy of Youngstown; a son, Louis Esposito of Freemont, Neb.; two brothers, A. Dewey of New Castle, Wilmer of Hollywood, Fla., and three grandchildren. He was preceded in death by his parents and a sister, Mrs. Virginia Hampton Gill. The family will receive friends at the Edward A. DeCarbo Funeral Home, S. Mill and E. Lutton streets, from 7 to 9 pm today and 2 to 4 and 7 to 9 pm tomorrow. The service will be held at 10 a.m. Thursday from the funeral home with Rev. H. H. McConnell Jr. of Highland United Presbyterian Church officiating. Burial will be in Graceland Cemetery. See Father A. J 's Obit

ARLINE COLLIER SHIFFLETT
The Daily Progress, Charlottesville, VA, Apr. 8, 2004
Arline Collier Shifflett, 79, of Charlottesville, passed away Tuesday, April 6, 2004, at her home. She was born Sept. 9, 1924, in Orange County to the late Rolly and Francis Keaton Collier. She is survived by her loving husband of 52 years, Roy Mason Shifflett of Charlottesville; one daughter, Kathie Shifflett and her significant other, James Graves, of Richmond; and a number of nieces and nephews; and a very devoted friend, Sandra Brown. Mrs. Shifflett was an active member of Sandy Bottom Holiness Church for over 35 years. A funeral service will be held at 2 p.m. Friday, April 9, 2004, at the Ryan Funeral Chapel, Quinque, with the Rev. Edwin "Buzzy" Dean officiating, with interment at Holly Memorial Gardens. The family will receive friends today from 6 to 8 p.m. at the funeral home. The family would like to send special thanks to the staff of the Hospice of the Piedmont and to Dr. Samuel Caughron for all their special care. The family suggests memorial contributions be given to the Hospice of the Piedmont, 2200 Old Ivy Road, Suite 2, Charlottesville, VA 22903.

ARNOLD D. SHIFLETT
The Akron Beacon Journal, Akron, OH, Dec. 5, 2008
CUYAHOGA FALLS -- Arnold D. Shiflett, 64, died at his residence Dec. 3, 2008. Arnie was born in Mill Creek, W. Va., and had resided in Cuyahoga Falls since 1982, moving there from Kent. He graduated from Kent State University, was a CPA and had worked for Steere Enterprises in accounting and previously for Venture Lighting and Smithers-Oasis. Arnie was past president of NAA Cuyahoga Falls Chapter and a member of the National Association of Accounting. He had attended every Ravenna High School Football game for over 40 years, was an avid Ohio State Buckeye Fan and was kind loving, generous and had a great sense of humor. Preceded in death by his parents, Ray and Mary Shiflett, sisters, Edna Marie and Jewell Shiflett and brother, Conley Shiflett, Arnie is survived by his wife of 27 years, Jeannie; children, Jeffrey (Jane) Shiflett and Michelle (Julian) Opitz, both of Raleigh, N.C., and Joshua Baer of Chicago; grandchildren, Sarah and Quinn Shiflett and Chloe Opitz; brothers and sister, Titus (Dolores) Shiflett of Freedom Twp., Junior Shiflett of Cuyahoga Falls and Sher Shiflett of Cuyahoga Falls; and many nieces and nephews. Friends may call from 2 to 5 p.m. Sunday in The Clifford-Shoemaker Funeral Home, 1930 Front St., Cuyahoga Falls, where a funeral service will be conducted at 1 p.m. Monday, Deacon Robert Kochanski officiating. Interment at Oakwood Cemetery. In lieu of other remembrances, memorials may be made to the American Heart Assoc., P.O. Box 163549-3549, Columbus, OH 43216-3549 or American Lung Assoc., 6100 Rockside Woods Blvd. #260, Independence, OH 44131.
See Father Ray's Obit See Mother Mary's Obit See Brother Conley's Obit

ARNOLD EMMETT SHIFFLET
The Cape Coral Daily Breeze, Cape Coral, Fl, Dec. 27, 2010
Arnold Emmett Shifflet, 90, of Cape Coral died Monday, Dec. 20, 2010, at Hyder Family Hospice as a result of pancreatic cancer. He was born June 22, 1920 in Marion, Ohio, the son of Joseph and Myrtle (McClure) Shifflet and is survived by two of his five siblings, Archibald and Willard Shifflet. He was married to Mary G. Shifflet, who preceded him in death. Enlisting after the attack on Pearl Harbor, he served in the United States Navy during World War II on the minesweeper U.S.S. Sustain as a chief petty officer, was later schooled in refrigeration, heating and air conditioning working for Star Market for 17 years, later owning his own business, G & P Service Contractors. He retired in 1985 and moved to Cape Coral, where he enjoyed boating, dancing, gardening and repairing any sort of mechanical device that appeared to be malfunctioning. He was known for coming to the aid of any neighbor or friend who needed him and, in fact, joined the Power Squadron leading him to participate in ocean rescue operations. He is survived by his daughter, Irene V. Axelrod of Lynn, Mass.; grandchildren, Jennifer L. Whitcomb of Rollinsford, N. H., and Geoffrey M. Black of Plant City, Fla.; and eight great-grandchildren. A service will be held at Grondin Funeral Home, 177 North Main St., Rochester, N.H., today, Dec. 28, at 11 a.m. If you would like to sign the online guest book, please visit www.grondinfuneralhome.com.

ARNOLD LEE (Joe) SHIFLETT
Newspaper in West Virginia
Arnold Lee "Joe" Shiflett, 76, of Norton, died at 9:23 a.m. Monday, April 30, 2001, in St. Vincent Hospital in Cleveland, Ohio, where he was admitted three weeks ago. He had been in his usual health until entering the hospital. Mr. Shiflett was born Oct. 26, 1924, in Beverly, a son of the late Joseph Howell and the late Annie Shiflett. In 1945, he married the former Beulah Daff, who preceded him in death on May 7, 1983. Surviving are a close companion, Kathleen Chewning and her daughter, Jeanie Chewning, both of Elkins; two daughters, Mrs. Delmas (Annabell) Summerfield, Montrose, and Mrs. Carry (Angie) Beasley, Elkins; and son and daughter-in-law, Kenneth "Ken" and Susan Shiflett, Montrose; two sisters, Joann Cummings and Rosa "Sis" McCauley, both of Elkins; a brother, Olen Shiflett, South Haven, Mich.; seven grandchildren and several nieces and nephews. He was preceded in death by a son, Philip Shiflett; and a brother, Kelly Shiflett. Mr. Shiflett attended the schools of Randolph County. He was employed by the Merchant Marines during World War II. He owned and operated J&K Home Improvements and attended the Jehovah's Witnesses Kingdom Hall. Funeral arrangements are incomplete and under the direction of F. E. Runner Funeral Home.

ARTEMUS E. SHIFFLETT
The Greene County Record, Thursday, August 20, 1959
Artemus E. Shifflett, Greene County native, died in a Charlottesville Nursing Home Monday, August 17, at the age of 86. He was the son of the late Mr. and Mrs. Durrett Shifflett and leaves one son, Samuel Shifflett of Earlysville, two daughters: Mrs. Lillian Hensel of Arlington and Mrs. R. A. Lester of Charlottesville, nine grandchildren and six great-grandchildren. Funeral services were held Wednesday at two o'clock from Evergreen Church of the Brethren near Dyke, with burial in the church cemetery.

ARTENA SHIFLETT BROWN
The Daily Progress, Charlottesville, VA, Wed, Jun. 2, 2004
Artena Brown, 75, of Earlysville, died Tuesday, June 1, 2004, in a local hospital. Born March 14, 1929, in Charlottesville, she was the daughter of the late Ashbey J. and Manie B. Shiflett. In addition to her parents, she was preceded in death by a daughter, Jean C. Birckhead; three sisters and five brothers. Tena was a presser for 57 years with Rudy's Cleaners and a member of Church of the Brethren. She was an unselfish and loving wife, mother, grandmother and great-grandmother who cared about everyone. She is survived by her husband, James F. Brown; three daughters, Bonnie M. Taylor, Kathy M. McDaniel and her husband, Kenneth W., and Linda M. Brown; two sons, James W. Brown and Steve M. Brown and his wife, Natalie; a stepson, James E.; four sisters, Rose Ingram, Millie Morris, Rebecca "Peggy" Shifflett, and Norma Parrish; a son-in-law, Edward L. Birckhead; 10 grandchildren, and seven great-grandchildren, A memorial service will be conducted at 11 a.m. Friday, June 4, 2004, at First Baptist Church, with Dr. Joel P. Jenkins and the Rev. William Coffey officiating. Tena's family would like to express a special thanks to Dr. William Hammond, staff of the 2nd Floor ICU Unit and the 6th Floor at Martha Jefferson Hospital and to nurse, Carol Wayner, for their care. In lieu of flowers, memorial contributions may be made to Hospice of the Piedmont, 2200 Old Ivy Road, Suite 2, Charlottesville, VA 22903 or Foundation Office of MJH, Nursing Care Endowment Fund, 459 Locust Avenue, Charlottesville, VA 22902. Teague Funeral Service is in charge of arrangements.

ARTHUR CARL (SAM) SHIFLETT
The Daily Progress, Charlottesville, VA Nov. 9, 1981
A. C. (Sam) Shiflett, 81, of Boonesville died Tuesday morning at the Martha Jefferson Hospital. He was born in Albemarle County on June 11, 1900, and was the son of the late, Edward and Elizabeth Shiflett. He retired from Bethlehem Steel in Baltimore, Md. after 43 years of service; was a member of The Good Shepherd of the Hills Episcopal Church, and a member of Oddfellows Lodge #171, Dundalk, Md. He is survived by his wife, Theresa Shiflett of Boonesville; one daughter, Agnes Nadine Shiflett of Baltimore, Md.; a son, Chester Carl Shiflett of Crozet; one sister, Mrs. Beulah Holley of Crozet; two granddaughters, Carol Ann Johnson, and Karen Jo Chisholm; close family members, Mrs. Mildred Gibson of Boonesville, Mrs. Barbara Shipp, of Charlottesville and a number of nieces and nephews. Funeral will be 2 p.m. on Friday at Prize Hill Church. The Rev. Earl Hammer officiating with interment in the church cemetery. The body will lie in state at the home until 12:30 p.m. on Friday. The Joseph W. Teague Funeral Home is in charge of arrangements.

ARTHUR CLARENCE SHIFFLETT
The Daily Progress, Charlottesville, VA 1992
Arthur Clarence Shifflett, 80, passes away Saturday, Aug. 22, 1992, in a local nursing home. Born Oct. 11, 1911, in Greene County, he was a son of the late John. F. Shifflett and Virgie Shifflett. He is survived by his wife Mary Shifflett; three daughters, Mrs. Clarence (Joyce) Morris of Crozet, and Susan Shifflett and Linda Shifflett, both of Charlottesville; six sons, Arthur Shifflett Jr. of Sherman, Ill. James L. Shifflett and his wife, Carolyn of Charlottesville, John G. Shifflett of Crozet, Jackie B. Shifflett and wife, Diana, of Staunton, David W. Shifflett and his wife, Doris of Stanardsville, and Michael Shifflett of Woodbridge; a brother Joseph Shifflett of Crozet; a sister, Violet Eubanks of Lexington; nine grandchildren; and one great-grandchild; He was a retired carpenter from Better Living Inc. of Charlottesville and a member of Evergreen Church of the Brethren. The family will receive friends at Anderson Funeral Home, in Crozet, from 7-8 p.m. today. Funeral services will be conducted at 2 p.m. Tuesday at Crozet Baptist Church with Dr. Roy Thomas officiating. Interment will follow in Rockgate Cemetery. The family suggest donations be made to the Crozet Baptist Church building fund. See Wife Mary's Obit

ARTHUR C. SHIFLET
The Muscatine Journal, Muscatine IA, Thu, Jul. 31, 1913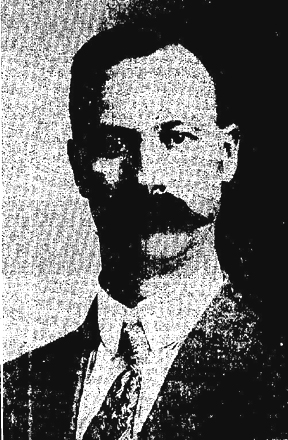 POSTMASTER A. C. SHIFLET OF WILTON SUCCUMBS; ILL 2 WEEKS
FORMER COUNTY TREASURER AND PROMINENT RESIDENT OF COUNTY IS DEAD
DIES THIS MORNING
Multiple Neuritis Cause of Death
Was Wilton's Postmaster since January 1, 1910, When he resigned County Treasure ship to Accept Place
Wilton, In., July 31, --(Special) -- Postmaster Arthur C. Shiflet of Wilton, died this morning at 10 o'clock at his home following a two weeks illness. The cause of his death was multiple neuritis. Mr. Shiflett's condition had been regarded as hopeless for several days. Mr. Shiflett was well known, throughout the county having served one year as county treasurer resigning January 1, 1910 to accept the appointment as postmaster at Wilton. He was elected county treasurer at the fall election in 1908, and taking his office January 1, 1909 served exactly one year. He was succeeded in the office of county treasurer by his deputy, R. E. Johnson, the present incumbent. Mr. Shiflet was born November 24, 1866, in Green County, Va. In his early youth his family moved to Iowa settling on a farm near Sharon. In his young manhood the family removed to Wilton and her5e he and his father entered the grocery business. Mr. Shiflet continuing in that business until his election as county treasurer. He was married to Miss Mary A. Ford of Tipton, Iowa, March 5, 1895 and is survived by his wife and three children, Floyd, Florence and Harry. Mr. Shiflet was a member of the local lodges of the Masonic, Knights of Pythias and Modern Woodman orders and the Muscatine lodge of Elks. he was also a member of the Presbyterian church. While the arrangements for the funeral have not yet been made it is probable that the services will be held Sunday from the home. The Masonic order will have charge of the services. The decedent was one of the most prominent residents of Wilton and was active in the affairs of the town and county and prominent in republican political circles.

ARTHUR C. SHIFLET
The Muscatine Journal, Muscatine IA, Thu, Aug. 4, 1913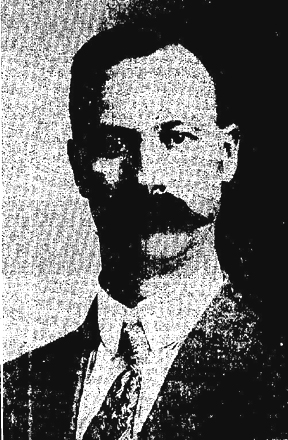 SHIFLET FUNERAL IS ATTENDED BY MANY
Impressive final Rites Held Yesterday-Friends and Neighbors in Tribute to Wilton Man.
Wilton, Ia., Aug. 4.-The funeral service for Postmaster Arthur C. Shiflet was held from the Presbyterian church, Sunday afternoon at 2 o'clock. It was very largely attended the church was filled to over flowing, many being unable to gain admittance. The pastor. Rev. M. E. Lumbar had charge of the exercises. The music was furnished by a quartet consisting of Mrs. H. B. Strong Mrs. W. D. Harris, F. A. Latchawand, B. L, Norton. The pallbearers were Messrs. H. B. Strong, A. R. Leith, D. A. Burrows, W. D. Harris, C. H. Wilson and H. W, Lamp. The oral tributes were beautiful and abundant, representing the many societies and lodges of which Mr. Shiflet was a member, as well as personal tributes from friends at home and abroad. After the service at the church the large assembly moved slowly to the Oakdale cemetery, where the remains were tenderly laid to rest. The remainder of the ceremony was conducted by the local Masonic order assisted by the brother order of Muscatine. The Modern Woodmen of America, and the Knights of Pythias were also in attendance, in their respective bodies, A number of friends and relatives from a distance were present at the funeral, among whom were Joseph Jennings, of Charles City; William and Theodore Jennings, of Creston; Mrs., L. Jakaway, of Des Moines, and Mrs. A. Ford, of Grinnell.

ARTHUR E. SHIFLETT JR.
The Daily News Leader, Staunton, VA, Tue, Aug. 14, 2007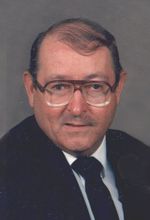 COVINGTON, La. — Arthur E. "Pete" Shiflett Jr., 65, formerly of Waynesboro, Va., died Sunday, Aug.12, 2007. He was the beloved husband of Brenda Kennedy Shiflett; father of Tami S. Richardson, Robert A. "Bobby" Shiflett and Jennifer J. Shiflett; grandfather of Joseph David Richardson Jr., Kyle Matthew and Lindsay Elizabeth Richardson, Sarah Madison and Abigail Elizabeth Shiflett and Nora Ellyn Cobb; son of the late Ethel "Dolly" L. Fisher and Arthur E. Shiflett Sr.; brother of W. David Shiflett, J. Diane S. Walker, Rebecca L .S. Painter, Jeffrey L. Shiflett and the late Dorothy Louise "Honey Bee" S. Armstrong; and nephew of Sammy Shiflett of Crimora, Va. He was a resident of Covington, La., for 26 years. Relatives and friends of the family are invited to attend the memorial services at 7 p.m. Wednesday, Aug. 15, 2007, at E. J. Fielding Funeral Home Inc. at 2260 W. 21st Ave. in Covington, La. Visitation will be at 5 p.m. Wednesday until service time. In lieu of flowers, donations may be made to the American Diabetes Association, 3340 Severn Ave., Ste. 360, Metairie, LA 70002. Friends are invited to sign the guest book online at www.ejfieldingfh.com.

ARTHUR EDWARD SHIFLETT
The Daily Progress, Charlottesville, VA, Tue, Jan. 17, 1978
WAYNESBORO - Arthur Edward Shiflett, 55, of 828 North Bare Ave., Waynesboro died Monday morning in the District Nursing Home. Mr. Shiflett was born Jan. 23, 1922 in Waynesboro and was a son of the late William David and Gertrude Lee Terrell Shiflett. He was married to the former Ethel Louise Fisher, who survives. Also surviving are three sons, Arthur Edward (Pete) Shiflett Jr. of Elkton, William D. and Jeffery Lynn Shiflett, both of Waynesboro; three daughters, Dorothy Louise Armstrong of Fairfield and Julie Diane Meeks and Rebecca Lee Painter, both of Waynesboro; two brothers, Elmer R. Shiflett of Waynesboro and Samuel D. Shiflett of Crimora; a sister, Stella Canonicp of New York, and eight grandchildren. The funeral will be conducted 2 p.m. Wednesday at the fitter Funeral Home in Waynesboro by the Rev. Dee C. Flory. Burial will be in Riverview Cemetery. The family will receive friends 7-8 p.m. today at the funeral home.

ARTHUR FOREST SHIFLETT
The Sacramento Bee, Sacramento, CA, Sun, Feb. 1, 2004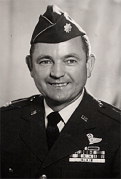 SHIFLETT, Arthur Forest - Born August 14,1921, in Charlottesville, Virginia, "Art" passed through this life on January 29, 2004. He is survived by his devoted wife of 60 years, Frances; son Stephen; daughter Teresa and son-in-law Jim Lindsey. He was a 27-year career Air Force Officer and a highly-decorated veteran of World War II, the Korean Conflict and the Vietnam War. Art retired in 1969 with the rank of Lieutenant Colonel. He enjoyed a second 10-year career as a California State Park Ranger where he shared his love of history with tourists in Old Sacramento. He was an avid fisherman and gardener who liked to give away clippings of his favorite roses. Art was a proud graduate of the University of Virginia, Class of 1951. He will be greatly missed by his family and many friends who will remember him for his quick wit and sense of humor. Friends are welcome for visitation on Monday, February 2 from 4:00-7:00 at Nicolletti, Cullis & Herberger Funeral Home, 5401 Folsom Blvd., Sacramento. Services and internment will be at Monticello Memorial Park, Charlottesville, Virginia. In lieu of flowers, the family requests any donations be made in his memory to the American Heart Association.

ARTHUR FRANKLIN SHIFFLETT
The Daily News Record, Harrisonburg, VA
The funeral for Arthur Franklin "Pete" Shifflett, 92, Route 2, Grottoes, will be held at 2 pm Wednesday at the Kyger-Pence Funeral Home near McGaheysville. The Rev. Greg Mayo will conduct the service. Burial will be in the Port Republic Cemetery. Mr. Shifflett died Sunday, November 24, 1996. He was born April 6, 1904, in Rockingham County and was the son of the late Henry P. and Sarah Morris Shifflett. He was a member of Mill Creek Church of the Brethren and was employed by various farming operations in the Rockingham County area. His wife, Nora Mildred Shifflett, died March 15, 1986. They were married August 10, 1921. Survivors include one son, Grover Shifflett of Grottoes; one foster daughter, Maymie Sipe of Grottoes; one sister, Francis Taylor of Timberville; three grandchildren; two foster grandchildren; eight great-grandchildren; four great-grandchildren; four great-great-grandchildren; and four foster great-grandchildren. The family will receive friends 7-8 pm this evening at the funeral home. Memorial donations may be made to the Grottoes Rescue Squad, PO Box 1187, Grottoes, VA 24441.

ARTHUR L. SHIFFLETT, SR.
The Fairfax Journal April 28, 1998
Arthur L. Shifflett Sr., 83, of Poolesville, who had been a carpenter in Montgomery
County, died Saturday, April 25, 1998, in Shady Grove Adventist Hospital in Rockville. Born in Virginia, he was the husband of the late Reva M. and the son of the late John W. and Matilda Shifflett. He is survived by seven children, Arthur L. Jr. of Florida, Viola M. Ricketts of South Carolina, Edgar A. of Virginia, Charles E. of Damascus, Thomas G. of Poolesville, Henry E. Odom of West Virginia and Talmadge of Damascus; 16 grandchildren; 22 great-grandchildren; and three great great grandchildren. Services will be held at 11 a.m. today at Clarksburg Church of God in Clarksburg. Burial will be in Parklawn Memorial Park in Rockville. Arrangements were made by Barber Funeral Home in Laytonsville.

ARTHUR L. SHIFFLETT SR.
Mr. Arthur L. Shifflett Sr., 83, of Poolesville, died Saturday, April 25, [1998] at Shady Grove Adventist Hospital, Rockville. He was the husband of the late Reva M. Shifflett. He was the son of the late John W. and Matilda Shifflett. Surviving are seven children, Arthur L. Shifflett Jr. of Florida, Viola M. Ricketts of South Caroline, Edgar A. Shifflett of Virginia, Thomas G. Shifflett of Poolesville, Henry E. Odom of West Virginia, and Charles E. Shifflett and Talmadge Shifflett, both of Damascus; 16 grandchildren; 22 great-grand-children; and three great-great-grandchildren. Friends my visit from 6 to 8 P.M. Monday, April 27 at Muriel H. Barber Funeral Home, 21525 Laytonsville Road, Laytonsville. Funeral services will begin at 11 A.M. Tuesday, April 28, at Clarksburg Church of God, Clarksburg. Interment will be in Park lawn Cemetery, Rockville Frederick Post Frederick Co., MD

ARTHUR LEE SHIFLETT
The Daily Progress, Charlottesville, VA, Dec. 11, 1981
Arthur Lee Shiflett, 74, of 709 Highland Ave., Charlottesville, died at his home Saturday. He was born April 3, 1907 in Green County. He was son of the late William and Mildred Morris Shiflett and husband to the late Sigurney Roach Shiflett. He is survived by four sons, Otis W. Shiflett, Robert J. Shiflett and Elbert Shiflett, all of Charlottesville; and Leonard L. Shiflett, of Louisa; four daughters, Evangeline Meadows and Ruby P. Thacker, of Charlottesville; Irene McAllister, of Richmond; and Madeline Powell, of Dyke; one brother, Alexander Shiflett, of Charlottesville; and two sisters, Lilly Shiflett, of Stanardsville, and Lidia Lawson, of Elkton; 17 grandchildren, and four great-grandchildren. Funeral will be 11 a.m. Monday at the Hill and Wood Funeral Chapel, the Rev. Daniel Lowe officiating. Burial will be at Oakwood Cemetery. Family will be at the Hill and Wood Funeral Home Sunday from 7:30 p.m. to 8:30 p.m. Hill and Wood is in charge of arrangements.

ARTHUR L. SHIFFLETT
The Washington Post, Washington, DC, May 11, 1992
Of Colmar Manor, MD on May 5, 1992, husband of the late Audrey Shifflett; father of William and Henry Dennis; son of Sissie V. Shifflett; brother of John Otis, Margaret Clark and Mary Lee Shifflett. Also survived by many other relatives and friends. Visitation at CHAMBERS FUNERAL HOME, 5801 Cleveland Ave. Riverdale MD, on Wednesday, May 12, from 2 to 4 and 7 to 9 p. m. Internment, Arlington National Cemetery on Thursday, May 14, at 1 p. m.

ARTHUR NEWT SHIFLET
The Lima News, Lima, OH, Mon, April 22, 1963
Arthur Newt Shiflet, 76, a former Lima resident, died Sunday in a Toledo hospital following an extended illness. Born Oct. 29, 1886, in Hinton Va., he was a former boilermaker at Baldwin – Lima – Hamilton Corp. His wife, Amy Edna, died in 1915. Surviving are his two daughters Mrs. Harry (Leona) Thomas of 529 E. Third and Mrs. R. K. (Edith) Inskeep of 3793 Harding Hgwy.; a son, Harold Arthur Shiflet of Phoenix, Ariz.; six grandchildren; and 10 great-grandchildren. Mr. Shiflet was a member of the Boilermakers Union. Rev. Paul Niswander will conduct services at 3:30 pm Tuesday in Siferd Main Street Chapel. Burial will be in Woodlawn Cemetery. Friends may call at the funeral home.

ARTHUR RAY SHIFFLETT
The Daily Progress, Charlottesville, VA, Sun, Jun 22, 1986
Arthur Ray Shifflett, 69, of Route 2, Dyke, died Saturday, June 21, 1986 in a local hospital. Born in Greene County, on April 15, 1917, he was the son of the late James Pearley and Laura Knight Shifflett. Mr. Shifflett was a retired self-employed painting contractor and a member of the Pine Ridge Church of the Brethren. He is survived by his wife, Odessa Crawford Shifflett of Dyke; a son, Stephen Shifflett of Dyke; four daughters, Joan Breeden of Stanardsville, Frances Chapman of Charlottesville, Beverley McCauley of Troy and Laura Taylor of Stanardsville; a brother, Raymond Shifflett of Charlottesville; 11 grandchildren; two great-grandchildren; a number of nieces and nephews; and was predeceased by three sisters. A funeral service will be conducted 2 p.m. Tuesday at the Pine Ridge Church of the brethren in Earlysville with the rev. Richard Keller officiating. Interment will follow in Evergreen Church of the Brethren Cemetery. The family will receive friends 7 to 8:30 p.m. Monday at the Teague Funeral Home.

ARTHUR S. SHIFFLETT
The Greene County Record, Stanardsville, VA, Thu, Apr. 18, 1946
Pistol Shot Fatal To A. S. Shifflett - Arthur S. Shifflett of Charlottesville ended his life in his parked car near his home on Monticello Road Sunday afternoon. He was employed for 19 years at the Monticello Dairy but more recently had been in the employ of the Peoples Life Insurance company in that city. Mr. Shifflett was a native of Greene County, son of Mrs. Cora Shifflett Cash and the late Jack Shifflett and was 46 years of age. He was married to Miss Lillie Lucille Mowbray of Free Union who survives, with seven sons, Edward, Cecil Earl, Norman, Calvin, Howard Fulton, and Kenneth Ronald Shifflett of Charlottesville and Lieut. Arthur F. Shifflett, U. S. -----, and one sister, Mrs. Gertrude Stanley. Funeral was held in Charlottesville Tuesday afternoon from the Holiness Church.

ARTHUR S. SHIFFLETT
The Daily Progress, Charlottesville, VA, Thu, Mar. 16, 2000
Arthur S. (Pop) Shifflett, 79, of Stanardsville, passed away Tuesday, March 14, 2000, at his home. He was born Sept. 10, 1920, in Greene County, son of the late Douglas and Maite Shifflett. He is survived by his wife, Gracie C. Shifflett; four daughters, Mary L. Shifflett, Helen P. Shifflett and Judy Halterman, all of Stanardsville, and Jo Ann Gayle of Charlottesville; two sons, Arthur W. (Bill) Shifflett of Ruckersville and Henry C. Shifflett of Quinque; one brother, Nelson Shifflett of Barboursville; and a sister, Cary Collier of Stanardsville; 20 grandchildren; and 17 great-grandchildren. Mr. Shifflett retired from Uva Buildings and Grounds after 25 years. A funeral service will be held at 11 a.m. Friday at Evergreen Church of the Brethren, with interment in the church cemetery. The Rev. David Brunk will officiate. The family will receive friends from 6 to 8 p.m. Thursday at Ryan Funeral Home, Quinque. The family suggest memorial contributions be given to Hospice of the Piedmont, 1490 Pantops Mountain Place, Suite 200, Charlottesville, Va. 22911

ARTHUR SHIFFLETT
The Daily News Record, Harrisonburg, VA, Feb 8, 1938
Shifflett Rites This Morning
Services For Accident Victim From Yancey Mission AT 10:30
Burial At McGaheysville
Funeral services for Arthur Shifflett, member of the C.C.C. Camp at Quantico, will be held at 10:30 this morning from St. Stephen's Mission at Yancey, and burial will be at McGaheysville. Young Shifflett, a son of Mr. and Mrs. Robert Shifflett of Berrytown, was fatally injured Friday night, when his automobile crashed into an embankment near the intersection of the Elkton Pike and the East Point Road, at Herring's Store. He was enroute home to spend the weekend. Besides his parents, Shifflett is survived by a number of brothers and sisters.

ARTHUR WELMON SHIFFLETT
The Daily Press, Hampton Roads, VA
YORKTOWN - Arthur Welmon Shifflett (Pop) passed on from this life to his heavenly home on May 15, 2017. He was a man of great charity, determination, and character known to many in the Peninsula community through his vocation as a barber, his hobby as an air conditioning mechanic, and his devotion to his church community and family. Welmon was born to Patrick Henry and Sallie Knight Shifflett on December 15, 1918. He was a true child of the Great Depression being very frugal and helpful to others in need. He was awarded the Bronze Star for his actions in World War II ferrying stranded soldiers to safety across the river under enemy fire. After the war, he became a barber which continued until 2007, often providing services for those in the hospital or the funeral home. He was a Master Mason and showed his strong sense of faith in action. With his wife of 62 years, Dorothy, they were founding members of Parkview Baptist, Bethany Baptist and Faith Baptist churches. Whether in telling stories and "pulling legs" or acting as though would "bite their ear," his sense of play and humor was almost always on display. He loved music and children. His own children, Grace Burgess (Thurman) and John Shifflett (Nancy), their children Michele Reed (David), Jeff Busby (Amy), Robin Taylor (Caroline), Chris Shifflett (Constance) and Kari Adams (Jachin), along with all the great grandchildren will miss him greatly. Masonic rites will be held on Thursday at Peninsula Funeral Home, starting at 6:00 PM with visitation continuing until 7:30 PM. A funeral service with military honors will be held at 1:00 PM on Friday at Faith Baptist Church in Hampton, VA.

ARTHUR WILLIAM SHIFFLETT
The Daily Progress, Charlottesville, VA, Tue, Mar 18, 2014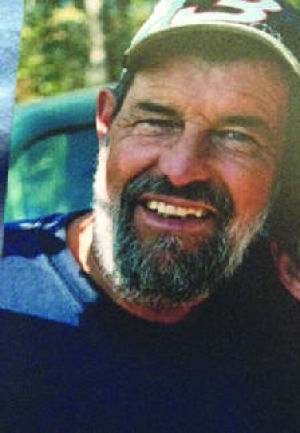 Arthur William Shifflett, 67, of Dyke, passed away on Sunday, March 16, 2014, at his home surrounded by his loved ones. He was born May 3, 1946, in Greene County, son of the late Arthur and Gracie Shifflett. In addition to his parents, he was preceded in death by a sister, Mary Shifflett. Arthur leaves to cherish his memory a wife of 42 years, Patricia; a son, Steven and his wife, Angela Miller; three daughters, Lisa and her husband, Benjamin Eddins, Shelly Palmisano, and Angela and her husband, Andy Peyton; a brother, Henry Shifflett; three sisters, Helen Moon, Joann Collier, and Judy Shifflett; 12 grandchildren, Jeffrey Morris, Tommy Eddins, Travis, Tyler, and Trevor Miller, Jasmyne Johnston, Chelsea and Patrick Foster, Brittany, Chris and Ela Peyton, and J.D. Falwell; four great-grandchildren, Evan Arthur and Hunter Wayne Morris, and Colin Wayne and Owen Mathew Miller. Arthur proudly served his country in the U. S. Air Force. In lieu of flowers, memorial contributions may be made to the Wounded Warrior Project or the Hospice of the Piedmont. The family would like to extend a special thank you to Shelly Palmisano and the Hospice of the Piedmont. The family will receive friends from 6 until 8 p.m. Wednesday, March 19, 2014, at the Ryan Funeral Home, 12819 Spotswood Trail, Ruckersville, Virginia. An online guestbook is available at www.ryanfuneral.com Ryan Funeral Home of Ruckersville is in charge of arrangements.

ARTIE KEELER SHIFFLETTE
The Winchester Evening Star, Winchester, Wed, Mon, VA, Jul. 14, 1975
Mrs. Artie Keeler Shifflette,77, of Rt.1, Middletown, died yesterday in Winchester Memorial Hospital. Mrs. Shifflette was born June 10, 1898 in Frederick County, the daughter of the late David B. and Emma Fry Baker. She was married to the late Wesley A. Shifflette. She was a member of the Cedar Creek Presbyterian Church, and was the owner and operator of Shifflette's Home for Adults in Frederick County. Surviving are the following children, Mrs. Celina Hamilton, of Middletown, Mrs. Thelma Boyd of Winchester, Mrs. Lucy Luttrell and Norman Keeler both of Middletown, by a former marriage to the late Charles Briscoe Keeler; three stepchildren, Nat Shifflette of Christiansburg, Wesley Shifflette of Richmond, Beltram Shifflette of Colorado Springs, Colo.; two sisters, Mrs. Odessa McDonald of Opequon, Mrs. Anna Orendorf of Canton, Ohio; one brother, Gainer Baker of Winchester; eight grandchildren and seven great-grandchildren. A funeral service will be conducted Wednesday at 1:30 p.m. at Jones Funeral Home by the Rev. Parker Perkins and the Rev. Wilson D. Jones. Burial will be in the Greenhill Cemetery at Stephens City. The family will receive friends tomorrow evening from 7 to 9 o'clock at the funeral home.

The Winchester Star, Winchester, VA, Sat, Jul. 12, 1980
In Loving Memory of our Dear Mother, Artie Keeler Shifflette who passed away Jul. 13, 1975
ARE ALL THE CHILDREN IN?
We think of times as the night draws nigh
Of an old house on the hill,
Of a yard all wide and blossom-starred
Where the children played at will.
And when the night at last came down,
Hushing the merry din,
Mother would look around and ask,
"Are all the children in?"
I wonder if, when the shadows fall
On the last short, earthly day,
When we say goodbye to the world outside,
All tired with our childish play.
When we step out into that Other Land
Where mother so long has been,
Will we hear her ask, as we did of old,
"Are all my children in?"
The depths of sorrow we cannot tell,
Of the loss of one we loved so well,
And while she sleeps a peaceful sleep.
Her memory we shall always keep.
Loved and missed by her children,
Celina and Charles,
Thelma and Robert
Norman and Thelma,
Lucy and Bill

ARTIE WYOMING [Shiflet] POTTS
The Daily Republic, Fairfield, CA, Aug. 28 - 20, 2008
Artie Wyoming Potts passed away peacefully with her family by her side Aug. 25, 2008. Artie was born in Ada, Okla., on Aug. 28, 1916. She married Barney Frank Potts and they had eight children. They were from Tennessee and headed to California in search of work. They settled in Fairfield where her late husband was a pioneer contractor, developing many areas of Fairfield and Suisun. Artie was a stay-at-home mother to her children as well as to her many nieces and nephews, and she was dearly beloved by all. Artie was a member of the Assembly of God Church since 1946, and was on the Board of Directors for many years. She lived for her family and her church. Her favorite pastime was quilting, making every quilt by hand. Her other passion was her yard and she loved being outside. She could often be seen working in her yard, pulling weeds and watering. She was preceded in death by her husband, Barney Potts; brothers, Wayland 'Red" Shiflet. Huey "Jigs" Shiflet, Aarron "Gim" Shiflet and Ersel Shiflet; and two infant daughters, Helen and Ruth. Her survivors include her son, Jimmy Potts and his wife, Patty, of Vacaville; daughter, Carolyn Wright and her husband, Paul, of Suisun City; son, Daniel "Cookie" Potts and his wife, Patty, of Vacaville; daughter, Barbara Wilcox of Fairfield; son, David Potts of Suisun City; daughter, Deborah Galloway and her husband, Eddie, of Pioneer; as well as five generations of grandchildren, great-grandchildren, and great great-grandchildren (totaling 70 and counting); sisters, Francis Edwards and her husband, Ed, of Fairfield, Lorene Maness of Atlanta, Ga.; and brothers, Austin Shiflet and his wife, Georgia, of Suisun City, and Kenneth Shiflet and his wife, Marion, of Eugene, Ore., and sister-in-law, Wilene Shiflet of Fairfield. Services will be at 11 a.m. today, at the Assembly of God Church, 2207 Union Ave., Fairfield, with Bobby Maness officiating. Burial will be at 11 a.m. Tuesday, Sept. 2, 2008, at the Vacaville-Elmira Cemetery. Donations in lieu of flowers can be made to Kaiser Hospice, 975 Sereno Drive, Vallejo, Calif., 94589. Arrangements are under the direction of Fairfield Funeral Home.

ARWILLIA SHIFLETT
The Charleston Daily Mail, Charleston, WV, Jul. 8, 1941
Mrs. Arwillia Shiflett, 83, of Plymouth, who died Monday afternoon in a Charleston hospital after an illness of three days will be held at 1 p.m. Wednesday in the Church of Christ at Belle. Burial will be Ward Cemetery. The body will remain at the Fred Cooke mortuary at Nitro until time for services. Mrs. Shiflett leaves her husband, Thomas Shiflett; two sons, Ernie Beasley of Gowen, Okla., and Wilbur Shiflet of Plymouth; a daughter, Mrs. V. N. Simmons of Charleston; a sister. Mrs. Victoria Beasley of Villa route, and 13 grandchildren.

ASHALENE CLINE SHIFFLETT
The Daily News Record, Harrisonburg VA, Tue, Oct. 1, 1985
KEEZLETOWN - Ashalene Cline Shifflett, 48, of Rt. 1, Keezletown died Monday at Rockingham Memorial Hospital. The cause of death was not available Monday night. Mrs. Shifflett was born Aug. 27, 1937, in Rockingham County and was a daughter of the late Jesse I. Cline Sr. and Icye Ritchie Cline. She had worked at Dunham-Bush and was a member of the Presbyterian Church. On June 18, 1955, she married William R. Shifflett Sr., who survives. Also surviving are a daughter, Ann S. Royer of Harrisonburg; three sons, William R. Shifflett Jr. of Harrisonburg and Preston F. and Eric Scott Shifflett, both at home; three brothers, Robert K. Ritchie of Carlisle, Pa., Jesse I. Cline Jr. of Timberville and Ashby Wayne Cline of Fairfax; a sister, Anita Fulk of Verona; three half brothers, Allen Cline of Dayton, Dwight Cline of New Market and Donnie Cline of Lacey Spring; a half sister, Phyllis Hansberger of New Market; and two grandchildren. The funeral will be conducted 2 p.m. Wednesday at Fairview Church of the Brethren near Court Manor by the Revs. Arthur L. Harris and Edward Pruitt. Burial will be in Fairview Cemetery. The family will receive friends 7-8 p.m. today at the Grandle Funeral Home in Broadway.

ASHBY BLUFORD SHIFFLETT
The Harrisonburg Rockingham Register -- Friday -- 1 Feb 1907
HELPLESS FROM PARALYSIS
Bullet in Hit Spine Left Him a Confirmed Invalid.
After an invalidism of more than six months, during which period he lay helpless upon his bed, Ashby Shifflett is dead at his home near Island Ford as the result of a pistol wound received while fleeing from an Officer of the law. His death was due directly to general debility caused by large and obstinate bed sores. Shifflett died between 12 and 1 o'clock Sunday afternoon in a tenant house on the farm of Supervisor M. H. Harrison, of Stonewall district. His funeral will be held from the house at 1 o'clock this afternoon and the interment will be made at McGaheysville. The services will be conducted by Rev. J. R. Ellis, of Elkton. Shifflett's wound was received at Stokesville July 12. He had been arrested on Sunday, June 24, by Special Officer Ashby Carickhoff, on a warrant charging him with making a murderous assault on John Gooden at a lawn party at Rocky Bar on the previous day. He had a hearing before Magistrate W. J. Runkle and was committed to jail for the action of the grand jury. While on the way to Harrisonburg he leaped from a moving train on the Chesapeake Western Railroad and made his escape. After being at large for almost three weeks he was re-arrested at Stokesville, being taken in custody there by Special Officer Thomas Paxton, who drew a pistol and shot him down a moment afterward while Shifflett was making a second break for liberty. The ball took effect in the back, penetrating the Spinal column just below the floating ribs and Shifflett fell helpless on the ground. He was conveyed by train to Harrisonburg and placed in jail, where he received the attention of Drs. Firebaugh and Jones. Later, before an operation could be performed for his relief he was admitted to bail and was immediately taken to Staunton by friends, where he underwent an operation in the King's Daughters Hospital. After remaining several weeks in the hospital he was removed to his home on the Shenandoah river, where, Shortly after ward, he was married. Shifflett was never able to leave his bed after being shot. The moment the bullet entered his spine he became paralyzed from the waist down. Upon his return home from Staunton he began to suffer with bed sores. These grew large and refusing to yield to treatment gradually and persistently exhausted his strength. After his release on bail Shifflett was indicted, charged with a felonious assault on Gooden. Later, when it became evident that he would always be a helpless paralytic, Commonwealth's Attorney Geo. N. Conrad dismissed the indictment, Shifflett was a native of Greene county. He was about 24 years old.

ASHBY GEORGE SHIFFLETT
The Daily News Record, Harrisonburg, VA, Tue, Oct. 29, 1957
Ashby G. Shifflett, 67, a resident of East Point for a number of years, died early Monday morning at his home in the East Point section, Elkton, Route 2. Mr. Shifflett suffered a heart attack two years ago and had not been well since that time. A son of the late Ed Shifflett and Annie Maiden Shifflett, he was bon on February 18, 1890 at the Swift Run. On May 16, 1917 he married Cegurnia Ryan, who survives him. Mr. Shifflett was a member of the Mt. Zion EUB Church and had served as treasurer of the Sunday School and as trustee of the church in former years. He is survived by his wife, Mrs. Cergurnia Ryan Shifflett; two daughters, Mrs. Walter Cook, Richmond, and Mrs. Joseph Hammer, of Elkton; one son, Virgil I. Shifflett, of Elkton; thirteen grandchildren, and two half-sisters, Mrs. Lester Leap, McGaheysville, and Mrs. Alice Odom, of Johnson City, Tenn. He was a farmer. Funeral services will be held Wednesday afternoon at two o'clock from the Mt. Olivet Congregational Christian Church, with Dr. Floyd L. Fulk in charge, assisted by the Rev. S. E. Madren. Burial will be in the McGaheysville cemetery. Active pallbearers will be: Walter Magalis, Ellis Lam, W. J. Good, Earl R. Life, Owen P. Rimel, and Emory T. Coleman. The body is at the Lindsey Funeral Home in Harrisonburg, where it will remain until this afternoon at three o'clock when it will be taken to his late home. The body will be removed to the church Wednesday afternoon at 12:15. Friends and pallbearers are asked to meet at the church at 1:45 Wednesday afternoon. The relatives will meet at his late home Wednesday afternoon at 1:40 for a brief service.

ASHBY JACK SHIFFLETT
The Daily Progress, Charlottesville, VA Saturday, Mar. 9, 1968
DYKE - Ashby Jack Shifflett, 78, died in a Charlottesville hospital yesterday. Born in Greene County on Feb. 7, 1890, he was the son of the late Manson and Rebecca Shifflett. He was the husband of Mammie Shifflett. He was a member of the Brethren Church. Besides his wife, he is survived by eight daughters, Mrs. Thomas Kerr, Mrs. Andre Paquin, Mrs. Chris Ogle and Mrs. Leo Miller of Baltimore, Md., Mrs. Elvin Morris and Mrs. James Brown of Earlysville, and Mrs. Edgar L. Shifflett and Mrs. Richard Ingram of Charlottesville; four sons, Oliver, Pat, Ben and Ashby J. Shifflett, Jr. of Dyke; three sisters, Mrs. Fountain Shifflett and Mrs. Clemmie Morris, of Dyke, and Mrs. Kell Shifflett of Orange; 35 grandchildren and 16 great-grandchildren. The funeral will be held at 2 p.m. Monday in the Evergreen Church at Dyke. Burial will be in the Evergreen Cemetery.

ASHBY JACK "JUNIOR" SHIFFLETT II.
The Daily Progress, Charlottesville, VA, Wed, Jun. 18, 1997
Ashby Jack "Junior" Shifflett, II., 65, of Charlottesville, died Sunday, June 15, 1997, at his home. He was born Aug. 19, 1931, in Charlottesville, a son of the late Ashby J. and Mamie B. Shifflett. He is survived by two daughters, Suzie Shifflett Estes and Johnny, of Charlottesville and Cindy Shifflett of Salem; three sons, Ben J. Shifflett and Diane, of Ruckersville, Rickey Miller, and Yvonne, of Fort Wayne, Ind., and Wayne Shifflett of Charlottesville; six special grandchildren, Melissa Meadows, Garret Jr., Wayne, Benjamin and Tanyah Shifflett, and Bernice Knight; three great-grandchildren, Ashley and Jennifer meadows and Kristin Morris. Sisters bonded by love, he was our brother and such a special friend. We will miss all the special times we had even when he was so ill, Norma E. Paguin, Rose and Richard Ingram of Charlottesville, Peggy and Edgar Shifflett of Ruckersville, Tina and Floyd brown, and Mille Morris of Earlysville, Ressie Kerr and Ruby Ogel of Baltimore, Md.; and special friends, Faye McCauley and Perry Shifflett and Elbert Shifflett. He was preceded in death by a son, Garret Lee Shifflett; a sister, Rean F. Miller; brothers, Ben, Pat, Lanzy and Oliver Shifflett; and a granddaughter, Sandra McCauley. A funeral will be held at 11 a. m. today at Evergreen Church of the Brethren, of which he was a member, with interment at the church cemetery. The Rev. C. C. Kurtz will officiate. The family suggests memorial contributions be given to Hospice of the Piedmont, 1290 Seminole Trail, Charlottesville, Va. 22901
ASHBY LEE SHIFFLETT, JR.
The Daily News Record, Harrisonburg, VA, Thu, Jul. 29, 2010
Ashby Lee Shifflett Jr., 84, of Harrisonburg, died Tuesday, July 27, 2010. He was born Sept. 16, 1925, in Harrisonburg, and was the son of the late Ashby Lee and Addie Lillian Herring Shifflett. He was also preceded in death by four sisters, Evelyn Green, Lucille Hoover, Ethel Mae Landes and Ruby Boyers. Ashby was a World War II Navy veteran and served in the Pacific Theater. He graduated from Elon College and obtained his master's from the University of Virginia. Mr. Shifflett was employed with Rockingham County Schools for 37 years and was a member of Victory Fellowship Church in Dayton. On Nov. 21, 1952, he married Connie Lou Tusing, who survives. Also surviving are three daughters, Claudia Ann Clark of Harrisonburg, Mary Lee Petres and husband, Randy, of Richmond, and son, Brian Hills, and Constance Lou Shifflett and fianc?, Roger Louderback, of Harrisonburg and children, Christina Christian and husband, Terry, Rebecca Rinker, Matthew Rinker and Jacob Louderback; one sister, Bernice Hensley and two great-grandchildren, Lane Christian and Tyler Christian. The family will receive friends this evening (Thursday) from 7 to 8 p.m. at the Kyger Funeral Home in Harrisonburg. A private graveside service will be conducted at Woodbine Cemetery with Pastor Sonny Henkel presiding. In lieu of flowers, memorial contributions may be made to Victory Fellowship Church Building Fund, P.O. Box 326, Dayton, VA 22821. Condolences may be sent to the family by visiting www.kygers.com.

ASHBY LEE SHIFFLETT SR.
Unknown newspaper, Dec. 25, 1986
Ashby Shifflett Sr. - A graveside service for Ashby Lee Shifflett Sr., 96 of the Liberty House Nursing Home in Harrisonburg will be held 4 p.m. today at the Woodbine Cemetery. the service will be conducted by the Rev. Joseph Sefcik. Mr. Shifflett, a resident of Harrisonburg for more than 50 years, died Thursday morning at the nursing home, where he had lived for six years. He worked in the maintenance department of the city of Harrisonburg for more than 20 years and later held a similar position with James Madison University for 10 years. He was born Nov. 23, 1890, at Yancey and was the son of the late David Jefferson and Ida Frances Shifflett. Mr. Shifflett was a member of the First Presbyterian Church of Harrisonburg. His wife the former Addie Lillian Herring, died April 24, 1974. Survivors include a son, Ashby Lee Shifflett Jr. of Harrisonburg; five daughters, Evelyn Green, Lucille Hoover, Ethel Mae Landes, and Bernice Hensley, all of Harrisonburg, and Ruby Boyers of Bridgewater; 13 grandchildren; 15 great-grandchildren; and a great-great-grandchild. the body is at the Lindsay Harrisonburg Funeral Home, where friends may call, but the family will receive friends at the homes of the children. The family said memorial contributions may be made to the Harrisonburg Rescue Squad.

ASHBY LEE SHIFFLETT JR.
The Daily News Record, Harrisonburg, VA, Jul. 29, 2010


Ashby Lee Shifflett Jr., 84, of Harrisonburg, died Tuesday, July 27, 2010. He was born Sept. 16, 1925, in Harrisonburg, and was the son of the late Ashby Lee and Addie Lillian Herring Shifflett. He was also preceded in death by four sisters, Evelyn Green, Lucille Hoover, Ethel Mae Landes and Ruby Boyers. Ashby was a World War II Navy veteran and served in the Pacific Theater. He graduated from Elon College and obtained his master's from the University of Virginia. Mr. Shifflett was employed with Rockingham County Schools for 37 years and was a member of Victory Fellowship Church in Dayton. On Nov. 21, 1952, he married Connie Lou Tusing, who survives. Also surviving are three daughters, Claudia Ann Clark of Harrisonburg, Mary Lee Petres and husband, Randy, of Richmond, and son, Brian Hills, and Constance Lou Shifflett and fianc?, Roger Louderback, of Harrisonburg and children, Christina Christian and husband, Terry, Rebecca Rinker, Matthew Rinker and Jacob Louderback; one sister, Bernice Hensley and two great-grandchildren, Lane Christian and Tyler Christian. The family will receive friends this evening (Thursday) from 7 to 8 p.m. at the Kyger Funeral Home in Harrisonburg. A private graveside service will be conducted at Woodbine Cemetery with Pastor Sonny Henkel presiding. In lieu of flowers, memorial contributions may be made to Victory Fellowship Church Building Fund, P.O. Box 326, Dayton, VA 22821. Condolences may be sent to the family by visiting www.kygers.com.

ASHBY WILBERT SHIFFLETT
The Daily News Record, Harrisonburg, VA, Mon, Oct. 28, 1957
Ashby Wilbert Shifflett, 72, of Rocky Bar died at 10:50 Saturday morning at his home following a prolonged illness.. Mr. Shifflett had not enjoyed good health for the past 13 years. He was bedfast for the last three years. A son of William Ashby Shifflett and Amanda Eaton Shifflett he was born on January 12, 1885 in the Swift Run community. In his younger days, Mr. Shifflett was employed with the railroad and in later years devoted his time to farming. He was a member of the Good Sheered Episcopal Church at Rocky Bar. On Sept. 17, 1906 he married Miss Louise Knight who survives him. Besides his wife he is survived by three daughters, Mrs. Luther Wagoner, of Elon College, N. C.; Mrs. George H. Cavey, of Silver Springs, Md.; and Mrs. Vasteen Wagoner, of Burlington, N. C.; and ten grandchildren, and one great grandchild. He also leaves three sisters, Mrs. Charlie Knight, of Lynchburg; Mrs. Wyatt Wood, of Rustburg, Va.; and Mrs. David Cupp, of York, Pa.; and three brothers, Floyd Shifflett, of Earlysville; Gilbert Shifflett, of Penn Laird; and Hubert Shifflett, of Miami, Fla. Funeral Services will be held this morning at eleven 0Õclock from the Good Shepherd Episcopal Church with the Rev. W. J. Moll in charge of the services. Burial will be in the McGaheysville cemetery. The body is at the Lindsey Funeral Home in Harrisonburg where it will remain until 9:15 this morning when it will be taken to the Church. The relatives will meet at his home at ten-forty for a brief service. Active pallbearers will be: Russell A. Sellers, Melvin L. Goodman, O. Raymond Sellers, Herman Gooden, Mauzy Sellers, and Carl W. Huffman.

ASHER SHIFFLETT
Herald January 9, 1913
Asher Shifflett Dies at His Home in Grinell (IA?). Aged 84 years, 8 months, and 24 days, Asher Shifflett, one of Grinell's best known and oldest residents past away at 3:30 o'clock on Wednesday afternoon at his residence at the corner of E Street and Washington Avenue. For a long time Mr. Shifflett had suffered from cancer of the stomach which finally caused his death. Short funeral services were held at the home at 1:00 o'clock this afternoon and at the Methodist Church in Malcolm at 3:00 o'clock. Rev. W. B. Wilson conducted the services. All the children were present at the funeral, George Shifflett and his wife and daughter came from Montana; Dr. Clarence Shifflett from Horton, Kansas and Louise Shifflett and the two daughters, Mrs. Jesse Kingsland and Mrs. George Dunning are residents of Grinell. The children had not all been together since the father and mother celebrated their golden wedding anniversary over two years ago. Mr. Shifflett had been a resident of Grinell for twenty years on the 22nd of last December. He was a strong, good man and will be greatly missed by all who knew him. The devoted family has sincere sympathy in their sorrow.

ASHER W. SHIFFLETT
The Courier-Gazette, 613 S. Main St. Newark, N.Y. June 2000
Shifflett, Asher W. - Asher W. Shifflett, 84, of Carnegie, PA, formerly of Newark, died suddenly on June 18, 2000 in Columbus, Ohio. Mr. Shifflett was born in Grinnel, Iowa on October 14, 1915. He married Betty Cowan of Geneva in 1941 and together they raised four children. He served in the U.S. Army during World War II in the Pacific Theater. As a young man, he worked for the American Can Company in Geneva. In 1947, he moved with his wife and children to Newark where he worked with Empire Crafts, a flatware and china company. They moved to Niagara Falls, Ontario, Canada in 1954 where, as a vice president, he established a Canadian branch of the company. In 1958, they returned to Newark, and he assumed the position of President of Empire Crafts. In 1967 he ran an executive placement firm in Buffalo. In 1972, he joined Thermo-Sentinel, Inc. as Vice President of the cookware company and moved with his family to Pittsburgh. He retired in 1995. He was a member of the Newark Country Club and was an avid golfer. He was also a member of the Elks Lodge and a parishioner at St. Michael's Church. Interment at Jefferson Memorial Cemetery, Pittsburgh. Surviving are his wife, Betty of Carnegie; children Joseph of Buffalo, Ruth LeDonne of Durbin, WV, John of Buffalo, and Barbara Speidel of Columbus; 12 grandchildren; 10 great-grandchildren; and several nieces and nephews.

ASHLEY LIZABETH SHIFFLETT
The Franklin Times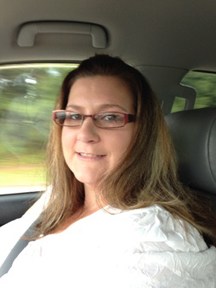 HENDERSON - Ashley Lizabeth Shifflett, 30, formerly of Youngsville, died Saturday, March 26, 2016. Ashley was born in Fairfax County, Va., and was a graduate of Franklinton High School. She was preceded in death by her father, Larry Leon Shifflett of New Market, Va. Surviving: her mother, Carol A. Good and stepfather, Tim Good of Youngsville; children, Mason and Madison Shifflett of Youngsville; brother, Shawn Shifflett of Raleigh; sister, Kaitlyn Good; grandparents; William and Doris Garrett? of Arlington, Va. Condolences may be shared at Cremation Society, NC

ASHTON EUGENE SHIFFLETT
The Free Lance Star, Fredericksburg, VA, Jan. 23, 2001
A funeral for Ashton Eugene "Buck" Shifflett, 70 of Stafford County, will be held at 2 p. m. Wednesday at Mullins & Thompson Funeral Service, Stafford Chapel. The Rev. Gary Caruthers will officiate and burial will be in Stafford Memorial Park. The family will receive friends from 2 to 4 and 7 to 9 tonight at the funeral home. Mr. Shifflett died Saturday Jan. 20, 2001, at Woodbridge Nursing Center. Born in Charlottesville, he was self-employed in the trucking business. Survivors include five daughters, Nancy Cornwell of Rio, W, Va., Doris Shifflett of Knoxville, Tenn., Mary Lou Thompson of Woodbridge, Betty Ann Shifflett of Culpeper and Mary K. Clark of Manassas; two sons, Eugene "Bubby" Shifflett of Stafford and Edward M. Clark, of Manassas; a sister, Alice Arrington of Woodbridge; 13 grandchildren; 11 great-grandchildren; and several nieces and nephews.

AUBREY DAN SHIFFLETT
The San Angelo Standard-Times, San Angelo, TX, Dec. 26, 2008
SWEETWATER - Aubrey Dan Shifflett, 73, of Troy, died Wednesday, Dec. 24, 2008, in Temple. Graveside service will be at noon Saturday, Dec. 27, in Sweetwater Cemetery. Arrangements are by McCoy Funeral Home. Survivors include his wife, Betty Shifflett of Troy; daughter Lisa Gonzales of Abilene; sons Michael Shifflett and Brad Shifflett, both of Troy; brothers Floyd Shifflett and Billy Shifflett, both of Sweetwater; and sisters Peggy Franklin of Sweetwater and Ethelin Shifflett of South Carolina.

AUBREY SCOTT SHIFLETT
The Daily Progress, Charlottesville, VA Dec. 26, 1983
Aubrey Scott Shiflett, 60, died Sunday at his home in Gordonsville. He was born, April 21, 1923, in Greene County. He was the son of the late Henry Wise and Mary Ann Wood Shifflett. He was the owner and operator of the Oak Grove tea Room; a member of the Gordonsville Fire Co.; the Gordonsville VFW; member of the American Legion and the Moose Lodge and a member of the Earlysville's Episcopal Church and an army veteran of World War II. He is survived by his wife, Alice Powell Shiflett of Gordonsville; a daughter, Mrs. Donna S. Pence of Harrisonburg; four sons, Aubrey Gene Shiflett, Thomas Lester Shiflett, Gary Wayne Shiflett and Frank Henry Shiflett all of Gordonsville; five brothers, William H. Shiflett, Wilma L. Shiflett both of Trevilians, George Leonard Shiflett and Rueben L. Shiflett both of Charlottesville, Malcolm H. Shiflett of Gordonsville; two sisters, Janie S. Drumheller and Minnie S. Bodine. Funeral services will be Tuesday 11 A.M. from Preddy Funeral Home Chapel of Gordonsville; interment will be in Maplewood cemetery, the Rev. George Barton officiating. The family will receive friends at the home. In Lieu of flowers contributions may be made to the orange County Rescue Squad.

AUBREY THOMAS SHIFFLETT
The Daily Progress, Charlottesville, VA, Sat, Dec. 5, 2009
Aubrey Thomas "Tommy" Shifflett, 66, of Keswick, passed away on Thursday, December 3, 2009, at home, surrounded by his loving family. He was born on June 22, 1943, in Greene County, to the late Alexander Shifflett and Bernice Sandridge Shifflett. He was also preceded in death by his son, Richard Scott Shifflett. Tommy worked as an auto mechanic for API Automotive Service for many years where he specialized in automatic transmissions. He loved fiddling with cars and especially restoring his 1967 Ford Fairlane GTA. Survivors include his wife of 25 years, Virginia "Sue" Shifflett; a son, Michael A. Shifflett and his wife, Joyce; a daughter, Theresa and her husband, Greg Crickenberger; a son, Steve Shifflett and his wife, Lisa; a son, Scott Gibson and his wife, Audrey; two stepchildren, Robbin Lynn Shifflett and David Louis Gibson; and numerous grandchildren, especially Stevie, and numerous great- grandchildren. Last but not least he is survived by his special bed partner, "Tina". A graveside service will be held 2 p.m. Tuesday, December 8, 2009, at Holly Memorial Gardens with Brother Harlin Sykes officiating. Visitation will be held from 7 until 9 p.m. Monday, December 7, 2009, at Hill and Wood Funeral Home. In lieu of flowers, memorial contributions may be made to Hospice of the Piedmont, 675 Peter Jefferson Parkway, Charlottesville, VA 22911. Friends may sign the online register book at www.hillandwood.com.

AUDIE MAE SHIFLET
The Wilson-Orwosky Funeral Home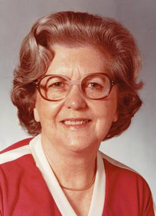 Audie Mae Shiflet, age 97, of Emory, died Mother's Day Sunday, May 8, 2016, at Sulphur Springs Health and Rehabilitation Center. She was born Oct. 25, 1918, in Hogansville, near Emory, to John and Laura Martin Goodson. She graduated East Texas State Teachers College with a Masters Degree in Business Administration. She later taught school at Emory, for some 36 years before retiring. Her passion was teaching young people how to be professional yet, compassionate in their dealings...in life, as well as in business. Audie Mae married Julian (Jude) Shiflet on Feb. 9, 1941. Survivors include: Sons: Robert Julian Shiflet (Sarah) of Emory; and, David Louis Shiflet (Kay) of Austin; Brother: Johnny Goodson of Dallas; Grandchildren: Cord Shiflet; Cole Shiflet; Great-grandchildren: Tatum, Cross, Tinsley, Cannan, Banks and, Bevo; Numerous other loving family and friends. Preceded in death by: Parents; Husband in 1967; Brother, Roy Goodson; Sisters, Patsy Herriage; and, Irene Arraington.

AUDREY JEAN SHIFFLETT
The Daily News Record, Harrisonburg, VA, Thu, Jun. 8, 1933
CHILD IS KILLED IN FALL FROM GATE
Audrey Shifflett, Daughter of Isaac Shifflett, Near Hinton, Breaks Its Neck
Falling four feet from the top of a gate where she had climbed while playing, Audrey Jean Shifflett, two-year-old daughter of Mr. and Mrs. Isaac Shifflett, suffered a broken neck and died within a few minutes, shortly after eight o'clock last night at the Shifflett home, near Hinton. The Child had been playing on the front lawn but while unobserved by any members of the family left for the rear of the house. The gate from which the child fell is located between the house and the barn. No one saw the child fall. She cried out when falling and members of the family rushed to the scene. A physician was summoned, but the child was dead when he reached the home. Mr. and Mrs. Shifflett are well known in West Rockingham. Mr. Shifflett Is engaged In farming. Funeral services will be held on Friday morning at 11 o'clock from the Clover Hill Methodist Church. Other arrangements had not been made last night.

AUDREY A. DENNIS SHIFFLET
The Prince Georges Journal June 22, 1988
Audrey A. Dennis Shifflett, 52, of Colmar Manor died June 19, 1988, at Prince George's Hospital Center in Cheverly. The cause of death was not given. Mrs. Shifflett was born Jan. 13, 1936, in Maryland. She was a homemaker. Survivors include her husband, Arthur L. Shifflett; daughters, Patricia Ann Dennis and Anita Louise Dennis; sons, John Clyde Dennis Jr., Henry A. Dennis and William L. Dennis; her mother, Eunice A. Jenkins; father, William L. Jenkins; brother, Richard Jenkins; and sister, Betty Louise Manders. Visitation will be from 3 to 5 p. m. and from 7 to 9 p. m. today at Gasch's Funeral Home, 4739 Baltimore Ave., Hyattsville. Services will be at 10 a. m. tomorrow at the First Baptist Church, 5701 42nd Ave., Hyattsville. Burial will follow at Fort Lincoln Cemetery in Brentwood. Contributions may be made to the American Cancer Society.

AUDREY A. DENNIS SHIFFLETT
The Fairfax Journal Jun. 22, 1988
Audrey A. Dennis Shifflett, 52, of Colmar Manor died June 19, 1988, at Prince George's Hospital Center in Cheverly. The cause of death was not given. Mrs. Shifflett was born Jan. 13, 1936, in Maryland. She was a homemaker. Survivors include her husband, Arthur L. Shifflett; daughters, Patricia Ann Dennis and Anita Louise Dennis; sons, John Clyde Dennis Jr., Henry A. Dennis and William L. Dennis; her mother, Eunice A. Jenkins; father, William L. Jenkins; brother, Richard Jenkins; and sister, Betty Louise Manders. Visitation will be from 3 to 5 p. m. and from 7 to 9 p. m. today at Gasch's Funeral Home, 4739 Baltimore Ave., Hyattsville. Services will be at 10 a. m. tomorrow at the First Baptist Church, 5701 42nd Ave., Hyattsville. Burial will follow at Fort Lincoln Cemetery in Brentwood. Contributions may be made to the American Cancer Society.

AUDREY DIANE SHIFFLETT
The Daily Progress, Charlottesville, VA Sep. 19, 1983
Audrey Diane Shifflett, 25, of Charlottesville, died suddenly. She was an employee of Datastrip. She was the daughter of Thomas L. Shackelford of Richmond and Mrs. Evelyn S. Wood of Esmont. Besides her parents, surviving are her husband, Stanley Ray Shifflett of Earlysville; a son, Stanley R. Shifflett Jr.; a daughter, Michelle Lee Shifflett, both of Charlottesville; three brothers Larry L. Shackelford, Michael Allen Shackelford, both of Charlottesville and Danny L. Shackelford of Richmond; three sisters, M. Patty S. Wood of Charlottesville, Ms. Lisa M. Wood of Esmont and Tracy Lynn Shackelford of Charlottesville. Funeral services will be held Thursday, 2 p.m. at Thacker Brothers Funeral Home, Scottsville, conducted by the Rev. Temple Collins. Interment will be in Alberene Cemetery. Family will meet with friends at the funeral home Wednesday evening from 7 to 9.

AUDREY JEAN SHIFLETT
The Omaha World Herald, Omaha, NE, May 16, 2016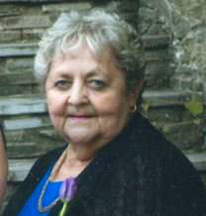 Shiflett, Audrey Jean Jul 2, 1942 - May 4, 2016 Beloved Mother and Grandmother. Preceded in death by husband Elmer D. Shiflett; grandson Jacob Poulsen; and granddaughter Josie Banse. Survived by daughters, Lisa Toltzman (Rob), Lori Banse, and Jody Capasso; son, Steven Shiflett (Tracey); 12 grandchildren, 3 great grandchildren; and best friend, Emmett L. Jones. VISITATION Thursday, May 19, 5-7pm. MEMORIAL SERVICE Friday, May 20, at 10:30am, both at Kahler Dolce Mortuary. Internment in Mt. Auburn Cemetery, Q St, Omaha. KAHLER DOLCE MORTUARY 441 N Washington St. Papillion, NE 402-339-3232 www.kahlerdolcemortuary.com

AUDREY MAE LAMB
The Daily Progress, Charlottesville, VA Wednesday April 29, 2003
Audrey Mae Lamb, 70, of Stanardsville, passed away Saturday, April 26, 2003, at a Charlottesville nursing home. She was born Nov. 7, 1932, a daughter of the late Stuart and Minnie Madison. Her first husband was the late Harry Lee Shifflett, her second husband was the late Wilson Lamb. She is survived by a daughter, Carolyn P. Shifflett of Charlottesville; two granddaughters, Ashley Gentry and Amy Gentry of Charlottesville. A funeral service will be held at 2 p.m. Wednesday at Shiloh Church of the Brethren, with interment in the Pocosan Mt. Cemetery. Pastor Glen Shifflett will officiate. The family will receive friends from 6 to 8 p.m. today at Ryan Funeral Chapel, Quinque. The family suggests memorial contributions be given to the Greene County S.P.C.A.

AUDREY GREY WHITMAN
The Charleston Daily Mail, Charleston, WV
Mrs. Audrey Grey Whitman, 87, passed away on February 8, 2008, in Charlotte, N.C. She was born and raised in Greenbrier County and graduated from Rainelle High School. She was the daughter of Mose and Blanch Shiflette. She lived in Charleston for 60 years, where she owned and operated Audrey's Hairstyling Salon on E. Washington St. for over 33 years. Audrey spent the last five years in Charlotte, N.C., with her son and grandchildren. Audrey is survived by her son, Bob Whitman; grandchildren, Scott and Jessica; great-grandchildren, Cole and Sophia, all of Charlotte, N.C.; granddaughter, Robyn of Ashville, N.C.; sisters, Muriel Lowe of Marietta, Ohio, and Frances Overton of Maxton, N.C. She was preceded in death by her husband, Robert "Buck" Whitman; and her brothers, Layton, Lynn, Milford and Miles Shiflette. Audrey and her husband both donated their bodies for medical research. A memorial celebrating her life will be held at 2 p.m. Saturday, April 12, at United Methodist Church in Rainelle. Her nephew, the Rev. Carl Ripley will conduct the service with the assistance of the Rev. Stanley Clark. A reception will follow the service. Memorial donations may be made to the American Heart Association. Arrangements are being handled by Smathers Funeral Home. See Father Mose's Obit

AUDREY L. SHIFFLETT
Unknown Newspaper 1990
Audrey L. Shifflett, 41, of 42 Parkview Drive, Willow Street, died at Lancaster General Hospital. She was under the care of a physician. She was the wife of Gary E. Shifflett Sr. Born in Lancaster, she was a daughter of Arlene M. Graham Lapham, Pierce, Colo., and the late Winfield S. Geiter, who died July 2, 1981. She was employed at Exide Corp. in Lampeter, where she was a product assembler for three years. She previously was a sewing machine operator at the Samco Sewing Factory where she worked for over 15 years. She was a former member of St. Paul's United Methodist Church in Lancaster. She and her husband celebrated their 16th wedding anniversary March 30. Surviving in addition to her husband and mother are two sons, Gary E. Shifflett Jr. and Robert Scott Shifflett, both of Willow Street, three sisters, Patsy J.,wife of Jay L. Walton Sr., Lancaster, Jerry L. wife of Albert F. Lichty Jr., Lancaster, and Beverly A., wife of Eral Phillips, Lancaster, a brother, Robert W. Geiter, Lancaster, and several nieces and nephews.

AUGUSTA TREFFZ SHIFFLET
The Atchison Daily Globe, Atchison, KS, Fri, Oct 9, 1936
Wife of Atchison Furniture Dealer Succumbed at the Atchison Hospital Today
Mrs. Augusta Treffz Shifflet. wife of Harry Shifflet. prominent Atchison furniture merchant, died at the Atchison hospital at 1 o'clock this afternoon following a stroke of apoplexy suffered Monday afternoon. Mrs. Shifflet was 63 years of age. Mrs. Shifflet suffered a light stroke on September 24 from which she rallied. She was removed from her home, 1010 Santa Fe street, to the Atchison hospital for treatment following the stroke. Born in Atchison on June 28, 1873 Mrs. Shifflet was a daughter of Mr. and Mrs. Carl Treffz, Atchison county pioneers. On September 10 1894, Miss Augusta Treffz was married to Harry E. Shifflet of Atchison. Last month Mr. and Mrs. Shifflet celebrated their 42nd wedding anniversary. Mrs. Shifflet a resident of Atchison all of her life, accumulated a wide circle of friends. She was probably one of the best known and best loved women of the city. She was a wonderful mother, wife and homemaker. She was neighborly, kind and charitable. A deeply religious woman. She was a life-long member of the Episcopal church in which she was a faithful worker. She is survived by her husband, two sons, Clyde Shifflet, Atchinson merchant, of the home, and Dr. Byron Shifflet of the Menninger clinic at Topeka; two sisters, Miss Lottie Treffz, who resides at the Shifflet home, and Mrs. D. C. Methven of Glendale, calf. Mrs. Methven will be unable to come here for her sister's funeral because of illness. No definite funeral arrangements have been made. Harouff & Buis are in charge.

The Atchison Daily Globe, Atchison, KS, Sat, Oct 10, 1936
The body of Mrs. Harry E. Shifflet, who died yesterday afternoon, was taken from the Harouff & Buis mortuary to the home, 1010 Santa Fe street, at 2 o'clock this afternoon. It will lie in state at the home until 10 o'clock tomorrow morning when it will be returned to the mortuary. Funeral services will be held from the Harouff & Buis service chapel at 2:30 o'clock tomorrow afternoon. Burial will be in the Mt. Vernon cemetery. The pallbearers will be: Bert Barber, Jack Hartman, Walter North, Clark Henderson, Sam Miller and Robert Stephens.

AUGUSTINE "GUSSIE" SHIFFLETT
The Anchorage Daily News, AK, Jul. 22, 1992
Lifelong Alaskan Augustine Gussie Tocktoo Shifflett, 58, died July 18 at Humana Hospital-Alaska. A visitation will be held from 2 to 3 p.m. today at Witzleben Family Funeral Homes and Crematory, Bragaw Chapel. A funeral will be held in Nome at the Nome Lutheran Church at 11 a.m. Saturday with the Rev. Alfred Lewensten officiating. A committal service will be held in Shishmaref, where she is to be buried. She was born the elder of twin girls in Shishmaref on Aug. 10, 1933. She was married to Melvin Shifflett at Nome Lutheran Church Jan. 8, 1966. Both were faithfully active in their religion. Mrs. Shifflett worked at the Maynard McDougal Hospital in Nome as a nurse's aide. She then worked for Ernie and Betty Gustafson at the North Star Restaurant and at the Fort Davis Roadhouse for about 30 years. For the past nine years, she worked as a cook at Nome Beltz Junior-Senior High School. Her favorite pastimes included bead working and skin sewing. She never lost her love for her traditional Native culture and lifestyle. Her family said: "She was a beloved wife, mother and daughter. She will be greatly missed." She was preceded in death by her father, Eddie, and a brother, Stewart. Mrs. Shifflett is survived by her husband, Melvin of Nome; her son, James Tocktoo of Nome; her daughter, Gracie of Anchorage; her mother, Grace Tocktoo of Nome; her twin sister, Pauline Sundermeier of Honolulu; her brothers, Vincent Tocktoo of Shishmaref, Arthur and Robert Tocktoo of Brevig Mission, and Stephen and Bert Tocktoo of Nome; and many nephews and nieces throughout Alaska.

AUSTIN HOUSTON SHIFFLETT
The Find-A-Grave website
Austin Houston Shifflett, 90, of Fairfield, died Thursday, Sept. 3, 2009, after a long illness. He was born to the late Louis and Maude Shifflett on April 7, 1919, in Pittsburgh, Okla. Austin served in the Army Air Corps during World War II as an MP, flight engineer, and aircraft mechanic. He married Georgia Smith in 1946 and they lived together in the Fairfield-Suisun area for over 60 years. Austin retired from the civil service as a working leader of aircraft mechanics in 1974, and spent much of his time caring for the apartments he owned on East Travis Blvd. and their tenants. He was an active member of the First Assembly of God Church of Fairfield for 60 years until he became unable to leave the house for services. Austin is survived by his wife, Georgia; two daughters, Pamela Parkhurst of Fairfield, and Martha Runnels of Oakley; two sons-in-law, George Parkhurst and Larry Runnels. He is also survived by six grandchildren, Stacy Rose, Jennifer Roberts, Jessica Runnels, Georgina Runnels, Eric Parkhurst, and Elizabeth Runnels; and three great-grandchildren, Hunter Rose, Ethan Roberts, and Logan Rose. He leaves behind two sisters, Lorene Maness, of Atlanta, Ga., and Frances Edwards of Fairfield; and a brother, Kenneth Shiflet of Eugene, Ore.; and numerous nieces and nephews. He was preceded in death by his brothers, Wayland, Earsel, Aaron, and Hughie Shifflett; his sister, Artie Potts; and grandson, George Parkhurst IV. Note: Plot: I.O.O.F Block 1 Row D Grave 16.

AUTRA A. SHIFLETT
The Moberly Monitor-Index, MO, Jul 29, 1966
Autra A. Shiflett, 74, of Armstrong, died yesterday at the Keller Memorial Hospital in Fayette, where he had been a patient since Saturday.
Mr. Shiflett, a retired farmer, had been in failing health for a number of months. Born Aug. 25, 1891, he was a son of the late Henry C. and Mary Lusby Shiflett. Mr. Shiflett was married Nov 24, 1919, to the former Miss Lettie Swetnam, who survives. He was a member of the Armstrong Methodist Church.
Also surviving are three brothers, Chester of Armstrong, Edward of Chanute, Kan.; and W.W. of Caldwell, Idaho; two sisters, Mrs. Parker Hayes of Marshall and Mrs. George Meyerotte(?) of Wright City.
The Moberly Monitor-Index, MO, Jul 29, 1966
pg 3; column 2
Mr. and Mrs. David Swetnam, Kansas City, and Mr. and Mrs. Lloyd Swetnam, Houston, Tex., arrived here Wednesday because of the death of their brother-in-law, Autra A. Shiflett. Funeral services were held this afternoon.
See Wife, Lettie's Obit

AUTREY LEE SHIFLET
The Levingston Funeral Home, Groves, TX, Sep. 28, 2010
Autrey Lee Shiflet, 56, died Wednesday, September 22, 2010. He was a 1972 graduate of PNG and a member of the Church of Christ. He retired from Total Refinery with 30 years of service. Autrey was the beloved son of Tressie and Ralph Shiflet. Autrey was well known for his hunting, fishing and sense of humor. His favorite book was" Old Man of The Sea", movie was "Paint Your Wagon" and he loved "Big Band" and good country music. Autrey's home was a gathering place for friends and Cowboy fans. Autrey is survived by his children, Tara Marie Shiflet and Troy Lee Shiflet; grandson, Allen Lee Shiflet; sister, Ellen and her husband, Lee Strickland; nieces, Tressie Nichols and Leslee Nicole. His grand-nephews and niece are Zane , Autrey, Harrison and Abby. Mother of his children, Cindy Welch Burke and her parents, Wimpy and Elsie Welch; Allen's mother, Angie Reynolds. Last but not least were the cats Toby, Gaby and Callie, Diamond the dog, and Hank the fish. Visitation will be Friday, October 1st at Levingston Funeral Home in Groves from 5:00p.m.-8:00p.m. Funeral services will be at 10:00 a.m., Saturday, October 2nd at Levingston Chapel followed by burial at Greenlawn Memorial Park. Due to Autrey's great love for animals, gifts in his name to the Humane Society of Beaumont (409)833-0504) will be appreciated.

AVA LEE SHIFLETT
The Winterrowd Funeral Home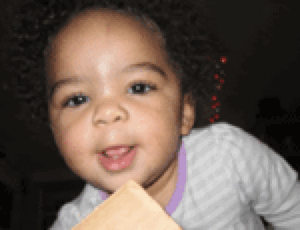 Ava Lee Shiflet, 1 year old of Peoria passed away Tuesday afternoon at her home. A visitation will be held on Sunday from 2-4 PM at the Winterrowd Funeral Home. Funeral services will be held on Sunday at 3PM at the funeral home. Cremation rites will be accorded following services. Ava was born on February 18, 2011 in Streator to Amber Shiflet. Surviving are her mother, Amber (Lucas Greene) Shiflet of Peoria, maternal grandparents, Jimmy and Regina Shiflet, Maternal great-grandparents, Charles and Roseann Morgan, uncles, James and Chase Shiflet and aunt Lacey Shiflet all of Streator. She was preceded in death by her maternal great-grandmother, Linda Morgan, and Maternal Paternal great-grandparents, Glenn and Geraldine Shiflet. Memorials may be directed to the family of Ava Lee Shiflet.

The McMullen Funeral Home
AVIS SHIFFLETT SIMMERS
Avis Shifflett Simmers, 95, a resident of Linville, passed away peacefully on Saturday, February 11, 2017 at Willow Estates Assisted Living of natural causes. Mrs. Simmers was born on February 10, 1922 in Rockingham County and was the daughter of the late Clarence M. "Fox" and Effie D. (Huffman) Shifflett. She graduated from Linville Edom High School and Madison College, earning a BS in education. Mrs. Simmers worked for many years as an elementary school teacher in the Rockingham County School system before leaving to become a full time homemaker. Mrs. Simmers married Boyd R. Simmers on November 29, 1952 and the couple lived in the Linville area their entire life as devoted members of the Linville United Methodist Church. Mrs. Simmers is survived by her only child, Stephen B. Simmers and wife Jennifer of Troy; grandchildren, Mark W. Simmers and wife Mandi of Harrisonburg, Stephanie S. Koogler and husband Jared of Singers Glen; step-grandchildren, Jonathan S. Sower and wife Megan of San Angelo, Texas, Jillian R. Sower of Troy, and great grandchildren, Jaxon L. Koogler, Mason J. Koogler of Singers Glen and Ryan Sower of San Angelo, Texas. Also a special great-nephew, Austin Shifflett of Linville. In addition to her parents and husband, Mrs. Simmers was preceded in death by a brother, Marvin M. Shifflett and his wife Frances. Reverend Marlene Chandler will conduct a funeral service on Wednesday, February 15, 2017 at 11:00 a.m. at the McMullen Funeral Home Chapel. Burial will follow at Linville Cemetery. The family will receive friends on Tuesday evening from 5:00 p.m. until 7:00 p.m. at the funeral home. Memorial contributions may be made to the Linville United Methodist Church, 5094 Kratzer Road, Harrisonburg, Virginia 22802 or to Sentara RMH, Hahn Cancer Center, 2008 Health Campus Drive, Harrisonburg, Virginia 22801. Online condolences may be made to the family at www.mcmullenfh.com. McMullen Funeral Home in Harrisonburg is in charge of arrangements.

AVIS DONIA DEMPSEY SHIFLETT
The Rome News Tribune, Rome, GA, Mon, Apr. 26, 1965
Funeral services for Mrs. Avis Donia Dempsey Shiflett, 93, of 2006 Flannery St. who died late Saturday in a Rome convalescent home were to be held at 4 p. m. today in the chapel of Daniel's Funeral Home with the Rev. Ralph Dingler officiating. Interment was to be in East View Cemetery. She was born in Bartow County on July 6, 1881, daughter of the late Mr. and Mrs. Lewis A. Dempsey. She was a member of the First Baptist Church of Lindale. Her husband, George J. Dempsey, died on July 10 1947. Survivors include two sisters-in-law, Mrs. Hugh S. Dempsey and Mrs. F. B. Dempsey of Rome; three nephews, L. A. Dempsey of Rome; H. L. Dempsey of Kennesaw and E. N. Dempsey of Dalton. Pallbearers included W. O. Shiflett, A. E. Shiflett, W. E. Shiflett, R. C. Shiflett, R. M. Shiflett and H. D. Shiflett. NOTE: Birth date of 1881 is incorrect, it should be 1871.

AVIS M. SHIFFLETT
The Daily Progress Charlottesville, VA, Mar. 3, 1988
Avis M. Shifflett, 63, of Batesville, died Wednesday, March 2, 1988, in a Culpeper hospital. She was born in Greene County on Nov. 5, 1924, daughter of the late James Arthur and Bertie Taylor Shifflett. She was a member of Mooreland Baptist Church. Survivors include a sister, Ludie Dunnivan of Covesville; five brothers, Ernest L. Shifflett, Cecil Shifflett, both of Batesville, Leroy Shifflett of Trevilians, Owen D. Shifflett of Huntsville. Ala., James L. Shifflett of Afton. A graveside funeral service will be conducted 1 p.m. Friday at Mooreland Baptist Church Cemetery with Rev. Timothy Saxon officiating. The family will receive friends 7 to 8 this evening at the Teague Funeral Home.

AVIS M. SHIFFLETT
The Washington Post, Washington, DC, Apr. 17, 1960
In Florida, April 16, following extended illness, Avis M. Shifflett, former supervisor with Virginia Motor Coach Lines. He is survived by his wife, Mary T. of Lake Worth, Fla.; sons, Richard Shifflett, Berwyn heights, Md., George Shifflett, Vienna, Va., Donald Shifflett, Camden, N. J., Patrick and Tim Shifflett of Lake Worth, Fla.; daughter, Mrs. Mary Ann Vernon, San Diego, Calif., and one brother and two sisters. Funeral services tentatively set for Tuesday afternoon, with Interment Lake Worth, Fla. Arrangements by E. Earl Smith and Son Funeral Home, Lake Worth, Fla.
NOTE: This is the s/o George M. Shiflett and Mary Etta (Marietta) McDonaldson

AVIS R. SHIFFLET
The Houston Chronicle, Houston, TX, Thu, Dec. 23, 1999
AVIS R. "Dick" SHIFFLET, 77, born in Washington, D.C., November 9, 1922, passed into eternity late Tuesday night after a lengthy illness. He is survived by his loving family, wife Gloria; sons Rick and Ron; daughters, Joan M. Hall and husband Roger, Laurie Lynn Mitchell and husband Art; 8 grandchildren and 7 great grandchildren and a host of near relatives from both sides of the family. Mr. Shifflet was a decorated veteran of World War II, serving aboard one of the most successful battleships of that conflict, the USS Washington. He retired from US Naval active duty 22 years of service and was subsequently employed with Employers Insurance of Texas, retiring there after 18 years of service. Mr. Shifflet then worked as a consultant for legal firms in the Houston area until illness mandated permanent retirement in the early 90's. Avis Shifflet was a loving family man. He was an active, faithful member of Sagemont Church." I'd like the memory of me to be a happy one. I'd like to leave an afterglow of smiles when life is over. I'd like to leave an echo whispering softly down the ways of happy times and bright days. I'd like the tears of those who grieve to dry before the sun of the good memories that I leave...when life is done!" Visitation will be held at 9:30 A.M., SouthPark Funeral Home at 1310 N. Main Pearland, Texas on Thursday, December 23, 1999. An interment service celebrating Mr. Shifflet's life will follow at 11:30 A.M. Dr. John Morgan officiating. In lieu of flowers, please send contributions to Sagemont Church's Great Adventure program, 11323 Hughes Rd. Houston, TX 77089. The Shifflet's would like to thank the church and their family for support and prayers.



---
This page is part of the Shiflet Family Genealogy Website and is maintained by:
Bob Klein / Pasadena MD /