Obituaries

WOOD

The El Paso Inc. El Paso, TX, Mar. 31 to Apr. 6, 2002
ARTHUR C. WOODBURN
Arthur C. 'Ace' Woodburn, 88, died Friday (March 8) in EI Paso, where he had resided since 1998. He graduated from Texas Tech College (Texas Tech University) in 1933 and received his master's from the University of New Mexico in 1940. He also studied electrical engineering and graduate studies in education at New Mexico College of A & M (New Mexico State University) and the University of Colorado. He was a member of Phi Kappa Phi, and Phi Delta Kappa. He began his 40-year career in New Mexico education with teaching/coaching positions in Rogers and Endee; then became elementary principal in Tatum. His high school principalships were in Santa Rosa, Hurley and Alamogordo. He served as assistant superintendent of curriculum and instruction in Alamogordo and then retired from education after serving six years as Superintendent of Schools in Gallup, McKinley County, Public Schools. During his career he was an active member of many education associations and served as president of NM Council for Improvement of Education, President of NM Association of Secondary School Principals, President of NM Schoolmasters, and President of New Mexico Education Association. He served in the United States Navy during Wor1d War II and remained in the Naval Reserve for many years. He was a deacon, deacon chairman, Sunday school teacher and superintendent, pastor search committee chairman, personnel committee chairman and on numerous other committees at First Baptist Churches in Alamogordo, Gallup, and Las Cruces. He served as Baptist Area Board Treasurer and on the Executive Board of the Baptist Convention of NM, and as Trustee of First Baptist Church, Las Cruces more than 20 years and as a member of the Board of Trustees of Midwestern Baptist Theological Seminary in Kansas City, Mo. from 1983-1993 (Chairman of the Finance Committee from 1987-1993). He was a lifetime member and past president of the local chapter of Lions Club International. He served as chairman of the Las Cruces Committee on Aging for six years and as a volunteer income tax assistant for 11 years. He served on the local and state levels in the National Retired Teachers Association and the American Association of Retired Persons. He was preceded in death by his wife of 57 years, E. Floriene Shifflette Woodburn; his parents; and brothers Albert, and Horace Woodburn. He is survived by his daughter, Jenet Floriene Bowman and her husband, J. W. Bowman; grandchildren Janna Lynn Bowman and Jason W. Bowman; brother Alvin Woodburn and his wife Etta Woodburn; sisters Stella Davis and Jean Henderson; sisters-in-law Greta Woodburn and June Woodburn; and 12 nieces and nephews. Memorial contributions may be made to First Baptist Church, 106 S. Miranda, Las Cruces, NM 88005.

The Daily Progress, Charlottesville, VA, Mon, Jan. 4, 1965
ARTHUR WOODSON
SCOTTSVILLE – Arthur Woodson, 53, an employee of Snow's Nursery for 18 years, died this morning at a Charlottesville hospital. Born Dec. 31, 1911, in Albemarle County, he was the son of the late Augusta and Rachel Sprouse Woodson. He is survived by his wife, Mrs. Mable Roston Woodson; a son, Arthur Garnett Woodson of Scottsville; a daughter, Mrs. Willard Knight of Charlottesville; a brother, Zeek Woodson of Crozet; two half-brothers, Oscar Woodson and Jerry Woodson, both of Charlottesville; three sisters, Mrs. Aussie Dudley, Mrs. Gracie Sprouse and Mrs. Lottie Morris, all of Charlottesville; two half-sisters, Mrs. Mathew Gibson and Mrs. Jimmy Sprouse, both of Charlottesville, and six grandchildren. A funeral service will be held at 2 p. m. Wednesday at Preddy's Funeral Chapel, with burial at Holly Memorial Gardens.

The Nelson County Times, Amherst, VA, Jun. 5, 2007
AUBREY LEE WOOD
Aubrey Lee Wood, 90, of 319 Peliso Avenue, Orange died June 3 at the Orange County Nursing Home. Born May 27, 1917, in Nelson County, he was the son of the late Raymond G. and Edna Pearl Foster Wood. He was a member of Zion Baptist Church and a retired dump truck driver. He is survived by a sister, Juanita Morris and her husband, Albert, of Free Union; a number of nieces and nephews and a special friend, Dorothy Jones of Orange. He was also preceded in death by his wife, Dorothy M. Wood; four brothers, Guy Wood, John "Jack" Thomas Wood, Marvin Wood, and Wayne Wood; six sisters, Anna W. Clark, Mabel "Bill" Arvilla Atkins, Ruby W. Diggs, Evelyn Wood, Gladys W. Beddows, and Marie W. Frazier. Funeral services will be held 11 a.m. Wednesday, June 6, at the Preddy Funeral Home Chapel in Orange with the Reverend Daryl Harbin officiating. Interment will be held at the Graham Cemetery in Orange. In lieu of flowers, memorial contributions may be made to the Zion Baptist Church, 15316 Old Gordonsville Road, Orange, VA 22960

The Daily Progress, Charlottesville, VA, Sun, Feb. 8, 2004
BEATRICE FRANCES GEORGENNA WOOD
Beatrice Frances Georgenna Morris Wood, of Crozet, Went to be with the Lord from the University of Virginia Medical Center, Feb. 6, 2004, at the age of 80. Born on June 24, 1923, in Albemarle County to the late George Mitchel Morris and Betty Frye Morris. She was preceded in death by her husband, Marvin Lacy "Lump" Wood and one sister, Cornelia Frazier. She is survived by three sons, Broadus Wood of Crozet, Daniel Wood of Lyndhurst and Harold Wood of Afton; nine daughters, Joyce Sprouse and Margie Wood of Charlottesville; Nancy Kegley, Brenda Garrison, Bernice Thacker, Karen Wood, Janice Wood and Debbie Brown all of Crozet, and Helen Wood of Scottsville; four sisters, Mary Rogers, Louise McCauley of Free Union, Helen Morris of Dyke, Margaret Kidd of Charlottesville; four brothers, John Ward of Charlottesville, Albert Morris of Free Union, William Morris of Dyke and Junior Morris of Free Union. She is also survived by 24 grandchildren Katherine, Danny, Lisa, Frankie, Frances, Tammy, Rodney, Richard, Rebecca, Kevin, Tiffany, Melissa, Bradley, Melvin, Keith, Buckie, Jamie Jr., Harold, Ashley, Brandy, Randy, and Miranda; and two special grandsons, David and Dennis Wood and fifteen great-grandchildren, Bridgette, Brittni, Alyssa, Caitlin. Zach, Leann, Alexandria, Melissa, Anevay, Simon, Hannah, Hunter, Lauren, Cordell and P.J. And one great-grandchild on the way. She attended the Church of God at Albemarle Lake Road. Family suggest memorial contributions be made to the Western Albemarle Rescue Squad, P.O. Box 188, Crozet, VA. 22932. Family will receive friends at the Anderson Funeral Home from 7 to 8 on Monday, Feb. 9, 2004. Funeral services will be held on Tuesday, Feb. 10, 2004 at 11 a.m. at the Brethren Church of Free Union. Interment will follow in the church cemetery. Rev. Harold L. Bare will officiate. Anderson Funeral Home is in charge of arrangements.

The Daily Progress, Charlottesville, VA, Fri, Mar. 26, 2004
BESSIE MAE KEYSEEAR WOOD
Bessie Mae Keyseear Wood, 94, of Culpeper, died Thursday, March 25, 2004, at the Culpeper Health Care Center. Born Aug. 2, 1909, in Ruckersville (Greene County), she was a daughter of the late William Raymond Keyseear and the late Carrie Lee Watson Keyseear. Her husband was the late Walton David Wood. She was a member of Pleasant Grove Baptist Church. Mrs. Wood is survived by one daughter, Barbara Wood Miller of Culpeper and her pet Scarlett. In addition to her parents and husband, she was preceded in death by two sisters, Mary Keyseear and Bertha Keyseear Deane and one brother, Paul Keyseear. Funeral services will be held at 2 p.m. Sunday, March 28, 2004, from the Preddy Funeral Home Chapel, Orange, with interment in Graham Cemetery. Pastor Dallas Smith will officiate. The family will receive friends from 7 to 9 p.m. Saturday, March 27, 2004, at the Preddy Funeral Home Chapel, 250 W. Main St. Orange, VA.

The Daily Progress, Charlottesville, VA, Tue, Jan. 5, 2010
BROADUS P. WOOD
Broadus P. Wood, 85, of Free Union, died Saturday, January 2, 2010, at a local health care facility. He was born in Albemarle County on July 10, 1924, the son of the late Oscar B. and Charity Davis Wood. He was also preceded in death by his wife, Velva Shifflett Wood; his sister, Josephine Wood; and his brothers, Robert L. Wood and J.P. Wood. Mr. Wood was retired from ACME Visible Records and was a retired farmer. He also served our country in the United States Army. He is survived by his brothers, Oscar "Mike" Wood Jr., John Henry Wood, and Curtis T. Wood. A funeral service will be conducted 2 p.m. Thursday, January 7, 2010, at Prize Hill Church in Boonesville, with the Reverend Curtis Morris officiating. Interment will be at Prize Hill Cemetery. The family will receive friends from 7 until 8 p.m. Wednesday, January 6, 2010, at the Teague Funeral Home. The family suggests that memorials be made to the Prize Hill Cemetery Association, Post Office Box 218, Free Union, VA 22940. Mr. Wood would like to thank the nursing staff at Morningside and his nephew David Wood for the care he received. Friends may sign the guest register at teaguefuneralhome.com.
See Wife Velva's Obit

The Daily Progress, Charlottesville VA, Dec. 20, 2001
CHARLES NELSON UNDERWOOD
Charles Nelson "Red" Underwood, 69, of Arvonia and a Korean veteran, entered into eternal rest Tuesday, Dec. 18, 2001, at a local hospital. Born Feb. 15, 1932, in Shadwell, he was the son of the late Lloyd A. and Madge M. Underwood. He was also preceded in death by his wife, Doris Mayo Underwood, and a brother, Lloyd A. Underwood Jr. Charles retired from Little Keswick School. He is survived by one son, Kenneth L. Underwood of Atlanta, Ga., and a grandson, Charles Anthony; two brothers, Thomas L. Underwood and his wife, Anne, and Hugh D. Underwood and his wife, Dot; and four sisters, Merle Lawson of Gordonsville, Elsie Norford and her husband, Shorty, of Keswick, Helen Harris and her husband, Stan, and Virginia Bickers, both of Crozet. He also left a good friend, Peter Newton. A funeral service will be conducted at 2 p.m. Friday at the Teague Chapel, with interment to follow in Beaver Dam Baptist Church Cemetery in Troy. The family will receive friends from 6 to 8 p.m. this evening at the funeral home. In lieu of flowers, memorial contributions may be made to your favorite charity. Teague Funeral Service is in charge of arrangements.

The Daily Progress, Charlottesville, VA, Sun, Mar. 4, 2001
CORNELIA M. WOOD
Cornelia "Peggy" Marion Morris Wood, 78, of Stuarts Draft, widow of the late George Cecil Wood, died Friday, March 2, 2001, at the Augusta Medical She was born April 29, 1922, in Crozet, a daughter of the late Elzie and Bertie Critzer Morris. She was a retired from Acme Visible Records, after 35 years of service. Her husband preceded her in death in 1961, as well as her four brothers, Gordon P. Morris, Curtis L. Morris, Hollis M. Morris and Thomas E. Morris and one great-grandson, Bryan Alexander. Survivors include three daughters and sons-in-law, Lois J. and John E. Hanger of Stuarts Draft, Cecelia Ann and Hansford Diehl of Charlottesville, and Peggy Jean and E. Ray Diehl of Waynesboro; one sister, Juanita M. Glass of Stuarts Draft; nine grandchildren, Deborah Alexander, Cecelia Chott, Tamra Poorman, John Hanger, Rita Burmester, Mitchell Diehl, Ricky Diehl, Gregory Diehl and Michael Diehl; and 15 great-grandchildren. A service will be conducted at 11 a.m. Monday at Reynolds Funeral Service of Stuarts Draft, by the Rev. James Chappell. Burial will follow in Augusta Memorial Park. Active pallbearers will be her five grandsons and Clarence Alexander, David Poorman and Ed Williams. Honorary pallbearers will be her granddaughters, granddaughters-in-law and friends attending the service. The family will receive friends from 7 to 8 p.m. this evening at the funeral home and other times at the residence of her daughter and son-in-law, Peggy and Ray Diehl of 16 Kinmont Drive (Highway 340) in Stuarts Draft.

The Daily Progress, Charlottesville, VA, Sat, Jan. 7, 2006
CURTIS NOEL WOOD
Curtis Noel Wood, 78, of Charlottesville died Wednesday, Jan. 4, 2006, in a local hospital. Born July 31, 1927, in Albemarle County, he was the son of the late Noel James Wood and Susie Anna Lively Wood. He was also preceded in death by four brothers, Nathan Wood, Reuben Wood, Lester Ray Wood, and Franklin Wood. Mr. Wood was a tile mechanic in the floor covering industry. Surviving him are his wife, Nora Alice Wood of Charlottesville; three daughters, Sharon Ann Birdsall and her husband, Chip, of Afton, Wanda Lynn Isbister and her husband, Jim, of Charlottesville, and Kathy Sue Hall and her husband, Steve, of Gordonsville; four grandchildren, Angela Miller and her husband, David, of Afton, Brandi Sites and her husband, Dewey, of Gordonsville, Matthew Birdsall and his wife, Sarah, of Afton, and Shane Allen of Charlottesville; five stepgrandchildren; seven great-grandchildren; one sister, Ruth Parks of Charleston, S.C.; two nieces, Linda Jennings of Auburn, N.Y. and Phyllis Tubbs of Schuyler; a nephew, Stevean Irving of Gordonsville; and numerous other nieces and nephews. A graveside funeral service will be held 11 a.m. Saturday, Jan. 7, 2006, in the Holly Memorial Gardens with Chaplain Suzanne Smith officiating. The family will receive friends 6 to 7 p.m. Friday, Jan. 6, 2006, at the Hill & Wood Funeral Home. The family suggests that memorial contributions be made to the American Cancer Society, 3042-D Berkmar Drive, Charlottesville, VA 22901.

The Daily Progress, Charlottesville, VA, Wed, Nov. 2, 2011
DENNIS ALLEN WOOD
Dennis Allen "Woody" Wood, 62, of Waynesboro, died on Sunday, October 30, 2011, at his residence. He was born on February 21, 1949, in Albemarle County, a son of the late Howard Lewis Wood and Christine Jane Frazier Wood Thompson. He was also preceded in death by his stepfather, William Riley "Pop" Thompson. Woody was a veteran of the United States Marine Corps. He loved riding his Harley Davidson motorcycle. Surviving are his wife, Bonnie Crist Wood of Waynesboro; three sons, Danny A. Wood and wife, Leslie, of Tennessee, Dennis A. "D.J." Wood Jr., and David A. Wood, both of Waynesboro; two sisters and their husbands, Norma and Billy Lively of Whitehall and Jane and Buster Frazier of Crozet; a brother, Gary Fitzgerald and wife, Brenda, of Gordonsville; a brother-in-law and his wife, Chuck and Linda Crist of Richmond; two sisters-in-law, Shirley Dudley of Richmond and Debbie Graves and husband, Dill, of Waynesboro; two granddaughters, Kayla and Skylar Lewis; and many nieces and nephews. A memorial service will be conducted 1 p.m. Thursday, November 3, 2011, at McDow Funeral Home by the Reverend John Hamric, with honors conducted by the Marine Corps. The family will receive friends at McDow Funeral Home immediately following the service. Memorial contributions may be made to a charity of one's choice . Condolences may be shared online at www.mcdowfuneralhomeinc.com.

The Daily News Record, Harrisonburg, VA, Thu, Feb. 5, 2004
DOLLY JEAN MORRIS WOOD
Dolly Jean Morris Wood, 61, of Elkton, died Tuesday, Feb. 3, 2004, at her home. Mrs. Wood was born Nov. 25, 1942, in Rockingham County, and was a daughter of the late Rev. John W. and Myrtle Shifflett Morris. She was employed at the Wrangler plant in Shenandoah and Elkton for 29 years and most recently worked at Reynolds Metals in Grottoes. Survivors include a sister, Sandra Kay Morris of Grottoes, a niece and a nephew. The Rev. Frankie Grimsley conducted a graveside service Saturday at Elk Run Cemetery in Elkton. The family received friends Friday at the Kyger Funeral Home in Elkton. Friends may also call at the Wood home.

The Daily Progress, Charlottesville, VA, Thu, Jan. 25, 2007
DOROTHY HUNT WOOD
Dorothy Hunt Wood, 94, widow of Ernest D. Cranwell and J. Ervin Wood, died Wednesday, January 24, 2007, at Winterhaven Assisted Living. A native of Albemarle County, she was born on July 12, 1912. She was preceded in death by her mother and father, Minnie K. and Henry W. Hunt; her daughter, Jean M. Morris; and eight brothers and four sisters. She is survived by her daughter, Peggy Slaughter and her husband, Tommy, of Charlottesville; four grandchildren, Dotti S. Bradshaw, Michael B. Morris, Tana M. Taylor and J. Kevin Morris; and six great-grandchildren. She and her husband Ervin were former members of the Belmont Baptist Church, and more recently the Northside Baptist Church of Charlottesville. A graveside service will be held 2 p.m. Saturday, January 27, 2007, at Holly Memorial Gardens conducted by the Reverend David Johnson. The family will greet friends immediately following the service. Those who wish may send memorial donations to Hospice of the Piedmont, 2200 Old Ivy Road, Suite 2, Charlottesville, VA 22903 or charity of choice. Family and friends may sign the guest register at teaguefuneralhome.com.

The Daily Progress, Charlottesville, VA, Mar. 01, 2001
DOROTHY M. SHIFFLETT WOOD
Dorothy M. Wood, 75, of Stanardsville, died Tuesday, Feb. 27, 2001, at her home. She was born March 29, 1925, in Nortonsville, a daughter of Kye Shifflett and Maggie Roberts Shifflett. She was the loving wife of the late Fred Manis Wood Sr. for 56 years. She is survived by her four beloved children, Fred M. Wood Jr., Ronnie Ray Wood, Nelline Mae Keiser and Rodger Dean Wood, all of Stanardsville; a brother, Bobby Shifflett; a sister, Wilma Shifflett Cook, both of Rochwell, N.C.; and 18 grandchildren, 19 great-grandchildren and three great-great-grandchildren. A funeral service will be held at 3 p.m. Saturday at Ryan Funeral Chapel in Quinque, with the Rev. David Allison officiating. Interment will follow in Chestnut Grove Cemetery. The family extends a special heartfelt thank you to Hospice of the Piedmont and suggests contributions be given in Mrs. Wood's name to Hospice of the Piedmont, 1490 Pantops Mountain Place, Suite 200, Charlottesville, Va. 22911.

The E. Alvin Small Funeral Home
EDIT WOOD HENRY
Edith W. Henry, 74, of Colonial Heights, passed away on Saturday, September 29, 2012 at her residence. She was the daughter of the late Lewis and Liddie Shifflett Wood, and was preceded in death by three sisters. She retired with 27 years of service as an Orthopedic Technician from Southside Regional Medical Center. She is survived by her children, Brenda Henry of Colonial Heights, Lisa Briggs and husband, Mark of Chester and Dennis W. Henry and companion, Kathy Coe of Chester; two grandchildren, Christopher M. Briggs and Jennifer L. Briggs; two great-grandchildren, Alexis G. Briggs and Jayden M. Moore; two brothers, Junior and Monroe Wood. A Memorial Service will be held at 4:00 p.m. Tuesday, October 2, 2012 in the Colonial Heights Chapel of the E. Alvin Small Funeral Homes & Crematory, 2033 Boulevard with the Reverend David Prather officiating. Interment private. Flowers welcome.

The News, Frederick, MD, Nov. 11, 1974
ELLIS LEONARD WOOD
Mr. Ellis Leonard Wood, 74, Thurmont, died at the Carroll County General Hospital, Sunday, Afternoon, Nov. 10. His wife, Mary Ann Shifflett Wood, died in 1967. He was a son of the late Joseph and Mary Shifflett Wood. He was a retired farmer. He resided in the Taneytown area for many years but had lived with a daughter in Thurmont the last few years. He is survived by three daughters, Mrs. Marvin Spurlock, Thurmont; Mrs. Albert Sauble, Walkersville, and Mrs. Westley Hall Sr., Taneytown; 10 grandchildren and 14 great-grandchildren; a brother, Wilson Wood, Glen Burnie; three half-brothers, Gordon, Lewis and Enoch Wood, all of Elkton, Va.; a sister, Miss Agnes Shifflett, Elkton, VA., and three half-sisters, Mrs. Laura brown, Taneytown, and Mrs. Lena Hamlet and Mrs. Mamie Graves both of Elkton, Va. Funeral services will be at 2 p.m., Wednesday, Nov. 13, at the Skiles Funeral Home, Taneytown, with the Rev. Norman Utz officiating. Interment will be in Grace United Church of Christ, Taneytown. Friends may call at the funeral home Tuesday evening, Nov. 12. Note: I think there is a mistake as to his mother, he was the s/o Joseph Wood and Louisa C. Shifflett.

The Daily New Record, Harrisonburg, VA, Tue, Oct. 23, 1990
ENOCH WEAVER WOOD
A funeral for Enoch Weaver Wood, 72, of 280 College St., Dayton, will be conducted at 2 p.m. Wednesday at the Johnson. McMullen Funeral Home in Bridgewater. Pastor Jeffrey Ferguson and Virginia State Police Chaplain Paul Glovier will conduct the service. Military rites will be conducted by the Myers-Hodges VFW Post No. 8644 of Bridgewater. Burial will follow in the Oak Lawn Cemetery. Mr. Wood died Oct. 21, 1990, at his home. He had been ill for several years. He was born Dec. 27, 1917, in Elkton and was a son of the late Joseph and Flora Belle Shifflett Wood. Mr. Wood lived in the Elkton area before moving to Dayton three years ago. He was a veteran of World War II. Surviving are one daughter, Brenda Wood Payne of Bridgewater; one sister, Mayme Graves of Alexandria; one brother, Gordon A. Wood of Elkton; and one half sister, Agnes Shifflett of Shenandoah. The family will receive friends 7.8 p.m. today at the funeral home or at Brenda Payne's home, 101A Weeping Willow Lane, Bridgewater.

The Daily News Record, Harrisonburg, VA
ENOCH WEAVER WOOD
WOOD, Enoch Weaver age 72 yrs. of Dayton died 21 Oct 1990. Born 27 Dec 1917 in Elkton so of the late Joseph & Flora Belle Shifflett Wood. Veteran of WWII. Half sister, Agnes Shifflett of Shenandoah. Daughter, Brenda Wood Payne of Bridgewater. Sister, Mayme Graves of Alexandria. Brother, Gordon A. Wood of Elkton. Burial in Oak Lawn Cemetery.

The Daily Progress, Charlottesville, VA, Feb. 18, 2002
ETHEL MAE WOOD
Ethel Mae Wood of Lake Monticello passed away Saturday, Feb. 16, 2002. She was born Aug. 21, 1920, the daughter of the late Pierce and Evie Madison. She was also preceded in death by her husband, Woodrow W. Wood. She is survived by three children, Shirley Lee Schwalenberg of Ohio, Reeves "Brother" Bishop Jr. of Charlottesville, and Ashby D. "Buck" Wood of Lake Monticello; a sister, Martha Sprouse of Charlottesville; a brother, Wallace Madison of Baltimore; ten grandchildren; 12 great-grandchildren; one great-great-grandchild; a special niece, Betty Jean Sprouse; and the oldest grandson, William D. "Bill" Jones. Mr. Wood was employed by Frank Ix & Sons for 58 years until retiring in 1996. He was a member of Hinton Avenue United Methodist Church and was a charter member of the Charlottesville Moose. The family wishes to thank Dr. William Hammond and the staff on the second floor of the Martha Jefferson Hospital for their care. A funeral service will be held at 1 p.m. Wednesday in the Hill & Wood Chapel, with the Rev. Roger Browning officiating. Interment will follow at Holly Memorial Gardens. The family will receive friends from 7 to 8 p.m. Tuesday evening at the funeral home.

The Daily Progress, Charlottesville, VA, Fri, Jul. 24, 2003
FLOYD WILSON WOOD
Floyd Wilson Wood, age 90, of Elkton, died on Wednesday, July 23, 2003, at Rockingham Memorial Hospital. Mr. Wood was born on Oct. 16, 1912, to the late William and Susie (Williams) Wood. Floyd was married to Helen Marie Wood, who died in 2001. Survivors include two sons, Floyd Ray Wood and wife Amenda of Shenandoah, Gary L. Wood and special friend Mary Lou Dean of Elkton, two sisters, Lairleen Morris of Elkton and Irene Dove of Elkton, two granddaughters, Heather Hiserman and her husband Matt of Toms Brook, Amy Gaskins and her husband Jimi of Harrisonburg, one grandson, Grant Rinaca and his wife Michelle of Sarasota, Fla., one great-grandson, Wesley Rinaca and one great-granddaughter, Laci Rinaca. He is also survived by two special nieces, Wanda Shifflett of Elkton and Jean Rinaca of Shenandoah. Friends may call at the Kyger Funeral Home in Elkton at any time on Friday. Funeral services will be conducted on Saturday, July 26, 2003 at 11 a.m. at the Elkton Evangelical United Methodist Church with the Rev. Alda Gunn officiating. Internment will follow at Elk Run Cemetery. In lieu of flowers, memorial contributions may be made to the Elkton Rescue Squad, P.O. Box 152, Elkton, Va., 22827.

The Daily Progress, Charlottesville, VA, Tue, Jul. 9, 1996
FRED MANIS WOOD
Fred Manis Wood Sr., 79, of Stanardsville, died Sunday, July 7, 1996, at his home. He was born Jan. 20, 1917, a son of the late Sidney D. Wood and Bessie Gentry Wood. Mr. Wood is survived by his wife of 56 years, Dorothy Mae Wood, a daughter, Nelline Mae Keiser of Stanardsville; three sons, Fred M. Wood Jr., Ronnie Ray Wood and Rodger Dean Wood, all of Stanardsville; three stepbrothers, Warren Roberts, Lewis Roberts, both of Maryland, and David Roberts of Virginia; a stepsister, Mamie Lawson of Maryland; 17 grandchildren, 12 great-grandchildren and one great-great-grandchild. He was preceded in death by two brothers, Mosey Wood and Clay Wood. He will be missed by family and friends. Mr. Wood retired after 40 years with Bethlehem Steel Shipyard, was a member of the Moose Lodge #1228 for 29 years and was a Navy veteran of World War II. A funeral service will be conducted at 11 a.m. Wednesday at Ryan Funeral Chapel, Quinque, with interment at Chestnut Grove Cemetery. The Rev. Bill Iker will officiate. The family will receive friends from 6 to 8:30 p.m. this evening at the funeral home. The family suggests that in lieu of flowers memorial contributions be given to the Greene County Rescue Squad, P.O. Box 302, Stanardsville, Va. 22973.

The Daily Progress, Charlottesville, VA, Jul. 14, 1979
GEORGE C. WOOD
George C. (Chap) Wood, 90, 1002 Elliot Ave. died Friday at his home. A retired custodian of McIntire School, he was born in Albemarle County, Dec. 3, 1888, son of the late Joseph and Lucy Davis Wood. Surviving are his widow, Sarah Giannini Wood; a daughter, Molly Browning of Sandston; two stepdaughters, Mrs. L. M. Cason of Charlottesville, and Mrs. W. E. Hughes of Anandale; a sister, Otella Via of Grottoes; 25 grandchildren and several great-grandchildren. Funeral will be 2 p.m. Sunday at Joseph W. Teague Chapel. The Rev. Harvel Duncan officiating. Burial will be in Prize Hill Cemetery. The family will receive friends tonight from 7 o'clock to 8 o'clock at the funeral home.

The Daily Progress, Charlottesville, VA, Sun, Sep. 17, 2005
GERTIE SHIFFLETT WOODS
Gertie Shifflett Woods of Craigsville passed away on Friday, September 15, 2006. She was born November 1, 1912, the daughter of the late William and Bessie Shifflett of Free Union and the wife of the late James Woods. She was 93 years old. She is survived by four children, eight grandchildren and 15 great-grandchildren; two sisters, Avis Morris and her husband, Ollie, of Charlottesville, Dorothy Schneider and her husband, Albert, of Hopewell. She was preceded in death by one daughter, one son; three sisters, Gernie Hazlett, Lucile Rome, Bertha Via; six brothers, Pete, Roman, Roy, Elzie, Raymond and Cecil Shifflett. Gertie was a stay at home mom and loved sitting on her porch. She also raised two grandchildren, they were the joy of her life. She is also survived by a special daughter-in-law, Mary Jane Woods, who was always there for her in every way. Mary Jane we love you very much for what you did for our sister, Gertie. There will always be a special place in our heart for you, God Bless you. Gertie always enjoyed her family's visit from out of town. She would say, "Look who's here, and we are all going out for dinner today, and I'm buying, O.K." Her hobbies were needlework, working puzzles, playing bingo and enjoying her cigarettes. She was a great lady and loved everyone. The family will receive friends from 4 until 6 p.m. Sunday, September 17, 2006, at the Sensabaugh and Zimmerman Funeral Home in Craigsville, Virginia. A graveside service will be conducted 11 a.m. Monday, September 18, 2006, at the Craigsville Cemetery in Craigsville, Virginia.

GLORIA ANN WOOD GILBERT
The Daily News Record, Rockingham Co., VA, Fri, Aug. 15, 2013
Gloria Ann Wood Gilbert, 64, a native of Elkton, and a resident of Archdale, N.C., passed away unexpectedly on Aug. 13, 2013, at her home in North Carolina. Gloria Ann was born on Aug. 22, 1948, in Elkton, and was the daughter of the late Malcolm and Mabel "Mazie" (Morris) Wood. She was a graduate of Elkton High School and JMU. She was employed at Krispy Kreme as a senior accountant in North Carolina. She will be remembered with great love and affection by her family and friends for her faith, love, kindness and immense generosity. She enjoyed gardening, cooking and spending time with family. She was a devoted wife, mother and grandmother. Her granddaughter was her pride and joy and brought her much happiness. She is survived by her loving husband, Norman "Ted" Gilbert of North Carolina; one daughter, Sarah and husband, Winston, and 7-week-old granddaughter, Olivia Grace Penley of Apex, N.C. She is also survived by one brother, Larry Wood and wife, Tina, of Stanley, along with numerous extended family and friends. She was a wonderful mother and friend, who will be greatly missed and thought of often. The family will receive friends on Saturday, Aug. 17, from 6 to 8 p.m. at the Kyger Funeral Home in Elkton. The memorial service will be held on Sunday, Aug. 18, at the Evangelical United Methodist Church on Spotswood Trail in Elkton at 2 p.m. and will be officiated by the Rev. Robert W. Smith Jr. The commitment will follow at Elk Run Cemetery. Memorial contributions may be made to the Evangelical U.M.C., 513 East Spotswood Ave., Elkton, VA 22827. You may share memories and condolences online at www.kygers.com .

The Daily News Record, Harrisonburg, VA, Wed, Aug. 30, 2006
GORDON ALEXANDER WOOD
Gordon Alexander Wood, 93, of Elkton, died Monday, Aug. 28, 2006, at the home of his daughter, Betty Owens, in Beldor. Mr. Wood was born June 18, 1913, in the Beldor area near Elkton, and was the son of the late Joseph and Flora Belle Shifflett Wood. He lived in the Beldor area most of his life, where he attended the one-room schoolhouse. He was a member of the Beldor Mennonite Church and the Gooden Brothers VFW Post No. 9292, where he was the oldest living member. Before retiring in 1975, he was employed by the Shenandoah National Park Service. He served in the Army during World War II. On Nov. 17, 1934, he married Lillie Hansbrough, who preceded him in death Jan. 23, 1998. He is survived by two sons, Delbert Wood and Vernon Wood, both of Elkton; nine daughters, Thelma Crawford, Peggy Wood, Carolyn Kile, Betty Owens, Lois Shifflett, Mary Shifflett, and Kay Lam, all of Elkton, Bonnie Jones of Mechanicsville, and Wanda Plum of Shenandoah; 32 grandchildren; 54 great-grandchildren; one great-great-granddaughter and a number of nieces and nephews. Mr. Wood was the last survivor of his immediate family. The Revs. Robert Wenger and Jim Hershberger will conduct the funeral 11 a.m. Friday at the Kyger Funeral Home in Elkton. Burial will follow at the Wood family cemetery in Beldor with Military rites by the Gooden Brothers VFW Post 9292. The family will receive friends from 7-8:30 p.m. Thursday at the funeral home. Friends may also call at the home of his daughter, Betty Owens, at any time. Memorial contributions may be made to the RMH Hospice, 235 Cantrell Ave., Harrisonburg, VA 22801.

The Gettysburg Times, Gettysburg, PA, Thu, Mar. 12, 1987
IRENE I. WOOD RICKETTS
Irene I. Rickets, 60, Taney town, died Tuesday, March 10, at the Frederick Memorial Hospital, Frederick, Md. She was the wife of James W. Ricketts Jr. Born in Rockingham County, Va., she was a daughter of the late Wilson and Lenora (Belle) Wood. She was pre-deceased in death by a son, James W. Ricketts, III. Mrs. Ricketts was engaged in professional farming in pure bred hog breeding with her husband. Surviving, in addition to her husband, is a daughter, Nancy Lee lookingbill of Frederick, Md.; one son, Byron T. Ricketts of Gettysburg; five grandchildren; two brothers, William Wood and Newman Wood, both of New Freedom, Pa.; and four sisters, Lucille Propst of Baltimore; Marguerite Shifflet of Great Falls, Va.; Peggy Griffitt of Williamsport, Md.; and a number of nieces and nephews. Funeral services will be held at 11 am Saturday, March 14, from Skiles Funeral Home in Taneytown with the Rev. Arthur L. Mentzer officiating. Interment will be in Grace United Church of Christ Cemetery, Taneytown. The family will receive friends from 7-9 pm Friday at the funeral home.

The Daily Progress, Charlottesville, VA, Mon, Aug. 2, 2004
JAMES ALLEN WOOD
James Allen Wood, 88, husband of Pauline (Downey) Via Wood, of 317 Ridge Road, Staunton, died at 11 p.m. Saturday (July 31, 2004) in Augusta Medical Center, Fishersville. Mr. Wood was born in Albemarle County on Sept. 30, 1915, the son of the late Willie Leonard and Nealie Frances (Morris) Wood. He was employed at Dupont of Waynesboro for 27 years before his retirement. He was also a U. S. Army veteran of World War II. In addition to his wife, he is survived by a daughter and son-in-law, Joyce Ann Wood Shifflett and her husband, Ronald, of Crozet; a step-son and step-daughter-in-law, Ronnie Via and his wife, Carolyn, of Staunton; a sister and brother-in-law, Lucille Mae (Wood) Conits and her husband, Van, of Okeechobee, Fla.; five grandchildren; four great-grandchildren; two great-great-grandchildren; and two step-grandchildren. He was preceded in death by a sister, Lillie Frances Wood. A service will be conducted at 11 a.m. Tuesday, Aug. 3, 2004, in the Henry Funeral Chapel by the Rev. Harley Bender. Burial will follow in Thornrose Cemetery. Active pallbearers will be Ronald Lee Shifflett Jr., Gregory Allen Shifflett, Timothy Wayne Shifflett, Jimmie Lee Rosson Jr., Todd Via and Harold Bosserman. Honorary pallbearers will be Steve Sprouse, Frank Cale, Harvey Goff, John Goff, Jack Armentrout, Gene Fridley, Emory Burns, Mark Bowles, Jeff Bowles, Greg Bowles, Ed May, Harold Curry, and English Taylor. The family will receive friends from 7 to 8:30 tonight Aug. 2, 2004, in the funeral home and at other times at the residence. Memorials may be made to the Augusta Springs United Methodist Church, c/o Harvey Goff, P. O. Box 3, Augusta Springs, VA 24411.

The Daily News Leader, Staunton, VA, Apr. 30, 2007
JAMES CALVIN WOOD
RAPHINE — James Calvin Wood, 82, of 85 Beulah Drive died at 6:30 a.m. Sunday, April 29, 2007, in Blue Ridge Christian Home. He was born January 12, 1925 in Clifton Forge, son of David Isadore and Maggie Myrtle (Adams) Wood. He was a veteran of the U. S. Navy, having served on the USS Halford in the South Pacific during World War II. Mr. Wood retired from E.I. DuPont in Waynesboro after 40 years of service. He was also a self-employed electrician and enjoyed farming. He was a member of Hebron Presbyterian Church where he served as Sunday School Superintendent, Deacon, and Elder Emeritus. Survivors include his two sons and daughters-in-law, James Edward and Barbara (Massey) Wood of Churchville, and David Calvin and Annette (Varner) Wood of Churchville; one daughter and son-in-law, Gail (Wood) and Alan L. Mayer of Staunton; a brother, Curtis T. Wood of Swoope; eight grandchildren, Cheryl Wood Dove, D. Dwayne Wood, Christy Wood Gibson, Jerry W. Wood, Sonya Wood Prillaman, Tami Wood Harris, Tracy Elizabeth Mayer, and Sarah Lawrence Mayer; and 12 great-grandchildren, Joshua Dove, Anna Dove, Adam Wood, Megen Wood, Karis Gibson, Luke Gibson, Claire Gibson, Isaiah Gibson, Emma Prillaman, Phoebe Prillaman, Lauren Harris, and Logan Harris. In addition to his parents, he was preceded in death by his wife, Helen (Shiflet) Wood, and a brother, John D. Wood. Funeral services will be conducted at 11 a.m. on Wednesday, May 2, 2007, in Hebron Presbyterian Church by the Rev. Donald Gibson. Interment will follow in Thornrose Cemetery. Graveside military rites will be conducted by Augusta-Staunton VFW Post 2216. Active pallbearers will be Dwight Wood, Dwayne Wood, Chris Dove, Norm Prillaman, Rick Shiflet, and James Wenger. Honorary pallbearers will be Men of Hebron Church. The family will receive friends from 7 to 8:30 p.m. Tuesday at Henry Funeral Home and other times at the Mayer residence, 123 Hebron Road, Staunton. In lieu of flowers, memorials may be made to Hebron Presbyterian Church, Manse Window Fund, 423 Hebron Road, Staunton, VA 24401. Condolences may be made to the family online at www.henryfuneralhome.net.

The Daily News Record, Harrisonburg, VA, Nov. 20, 2012
JAMES EDWARD WOOD
James Edward "Jimmy" Wood, 54, of Shenandoah, passed away Nov. 16, 2012. Mr. Wood was born Jan. 25, 1958, in Rockingham County, and was the son of the late Mackie Wood and Agnes Lam Wood Bridges. Surviving are his loving wife of 36 years, Debbie Sue Shifflett Wood; his son, Jared E. Wood and girlfriend, Kristen Dean (referred as girlfriend-in-law to Jimmy) of Shenandoah; special granddaughter, Kaylen F. L. Dean; and his cousin, who was like a son, Scott Lam of Elkton. In addition to his parents, he was preceded in death by his "dad," E. R. "Sam" Bridges Jr., and his grandparents, Thomas and Margaret Lam, who raised him in their home. Jimmy, for the past decade, was a truck driver with Superior Trucking in Gainesville. He previously drove for his former employer and friend, Didi Hensley. He was most at ease while being around family and friends and enjoyed finding and collecting classic Hot Wheels cars. A celebration of life service will be conducted by the Rev. L. J. "Dickie" Campbell 11 a.m. Wednesday, Nov. 21, 2012, at Kyger Funeral Home in Elkton. Interment will follow at St. Paul's Lutheran Cemetery near Shenandoah. The family will receive friends Tuesday from 6 to 8 p.m. at the funeral home.

The Daily Progress, Charlottesville, VA, Fri, Jan. 9, 1998
JOHN HENRY "SONNY" WOODSON
John Henry "Sonny" Woodson Jr., 56, of Galesville, Md., died Tuesday, Jan. 6, 1998, after a brief battle with cancer. From 1982 to 1993, he was lead singer and guitarist for Country Memories, a local band he led. He had been a service consultant with Rogers Chevrolet, Bowie, Md., since 1984. Mr. Woodson retired in 1997 due to his illness. Mr. Woodson held a captain's license for the Chesapeake Bay. He enjoyed fishing, music, and traveling. He is survived by his wife, Patricia Arlene Newcomb of Galesville, Md.; his step-mother, Mrs. Mary I. Woodson of Dyke; seven children, Glen A. Woodson of Virginia, Sandra J. Wilson of Maryland, Leigh A. Wright of North Carolina, Bonnie L. Terriault of Delaware, Jack D. Irvine, Tony W. Irvine of Severna Park, Md., and Tammy S. Lescallett of Maryland; four brothers, Ronnie of Schuyler, Bobby, Donald Woodson and Clay Tillman, all of Charlottesville; eight sisters, Mary Allen Ecklund of Fayetteville, N.C., Annie West of Troy, Ethel Minter and Robin Barnett both of Scottsville, Delilah Bishop of Haymarket, Bunny Wainbright of Charlottesville, Joyce Peemper of Lynchburg and Lisa Shifflett of Virginia and 15 grandchildren. Friends may call fro 2 to 4 p.m. and 7 to 9 p.m. tonight at the Hardesty Funeral P.A., 905 Galesville Road, Galesville, where a funeral will be held at 1 p.m. Saturday, Jan 10. Interment will follow in the Woodfield Cemetery. In lieu of flowers, memorial may be made to the American Cancer Society. Hardesty Funeral Home is in charge of arrangements.

The Daily News Record, Harrisonburg, VA, Sat, Sep. 6, 2008
JOSEPH FRANKLIN WOOD
Joseph Franklin Wood, 76, of Harrisonburg, died Tuesday, Sept. 2, 2008, at Avante Nursing Home in Harrisonburg, where he had been a resident for several years. Mr. Wood was born on May 16, 1932, in Harrisonburg, and was the son of the late Franklin G. and Gracie Pearl Meadows Wood. Prior to his retirement, Mr. Wood had been employed as a construction worker. Joe is survived by one brother, George T. Wood of Grottoes; four sisters, Louise McMullen of Grottoes, Hazel Shull of Dayton, Vida VanLear of Harrisonburg, and Helen Lambert of Mount Crawford. He was preceded in death by one brother, Cebel Wood, and five sisters, Phyllis Landes, Gertie Breeden, Vada Clark, Naomi Crider and Audrey Mitchell. A private service will be held at a later date. Online condolence may be sent to the family at www.kygers.com. Arrangements are by Kyger Funeral Home in Harrisonburg.

The Daily Progress, Charlottesville, VA, Tue, Jan. 6, 2009
JOYCE M. WOOD
Joyce M. Wood, formerly of Crozet, Virginia, was called home to be with her heavenly father Sunday, January 4, 2009, at Trinity Mission Nursing Home in Charlottesville, Virginia. She was born March 24, 1929, in Charlottesville, Virginia, and lived a long and happy life. At a younger age she attended Hinton Avenue United Methodist Church. Joyce was the wife of the late Anderson C. Wood Jr. She was also preceded in death by her parents, John and Lillia Melton; a sister, June; and two brothers, Randolph Melton and Montie Melton. She will be greatly missed by her surviving family including two sons; Edward "Eddie" Wood and his wife, Marilyn, of Crozet and Charles "Chuck" Wood and his wife, Dorothy, of Duncan, Oklahoma; a brother, Raymond Melton of Florida; two sisters-in-law, Phyllis Melton of Charlottesville and Margaret Melton of Earlysville; three grandchildren, Charles "Charley" Wood Jr. of Duncan, Oklahoma, Allison Wood and Chad Wood of Crozet; three great-grandchildren, Sydney and Camren Wood of Duncan, Oklahoma and Chase E. Wood of Crozet; as well as numerous nieces and nephews. The family would like to send our greatest appreciation to the staff of Trinity Mission Nursing Home, 2nd floor and her doctor, Dr. Gazewood, for all of her care thoughout the years. The family will receive friends and guests 6 until 7 p.m. Wednesday, January 7, 2009, at the Anderson Funeral Home, in Crozet. A graveside memorial service will be held 2 p.m. Thursday, January 8, 2009, at the Riverview Cemetery, in Charlottesville, with the Reverend Stephen Mills officiating. Anderson Funeral Service is in charge of arrangements.

The daily Progress, Charlottesville, VA, Sat, Oct. 27, 2007
KENNETH SAUTELL WOOD
Kenneth Sautell Wood, 90, of Crozet, Virginia, died Wednesday, October 24, 2007, at the Augusta Medical Center in Fishersville, Virginia. Born February 7, 1917 in Albemarle County, Virginia, Kenneth was the son of the late Stuard Grayson Wood and Anna Addie McAllister Wood. He was preceded in death by his wife of 50 years, Ida Ann Corvi Wood; and four brothers, Ervin, Fulton, Stuard and Thomas Wood. Mr. Wood served his country with distinction during the Second World War and returned to his native Albemarle County and became a respected merchant. After his retirement in the mid 1970's, he continued to serve his local community by providing bedding and vegetable plants from his greenhouses located in Brownsville. Kenneth was raised in the Church of the Brethren in Bluff Dale, Virginia and attended the Hillsboro Baptist Church in later years. Survivors include three sons, Kenneth W. Wood and his wife, Elaine, of Valdese, North Carolina, Richard L. Wood and his wife, Ernie, of Greenwood, Virginia and Grayson C. Wood and his wife, Mary Ann, of Villanow, Georgia; two sisters, Lucille Willis and Josephine Hanger; two brothers, Daniel D. Wood and Eddie L.Wood; six grandchildren, Kenneth, Christopher, Leslie, Kevin and Joshua Wood and Kathryn NeSmith; one step-granddaughter, Sarah Davis; and five great-grandchildren, Andrew, Caroline, Christopher Haley, Jacob Wood and Cody Dudley. Funeral services will be conducted 11 a.m. Saturday, October 27, 2007, at the Teague Chapel with the Reverend Dr. Alan Thompson officiating. Interment will follow at Monticello Memory Gardens. The family will receive friends from 6 until 8 p.m. Friday, October 26, 2007, at Teague Funeral Home. In lieu of flowers, the family requests that donations be made to the Augusta Medical Center Foundation, P.O. Box 1000, Fishersville, VA 22939. Friends may sign the guest register at teaguefuneralhome.com

The Daily Progress, Charlottesville, Wed, Mar. 3, 2004
LAWRENCE SAMUEL WOOD
Lawrence Samuel "Buddy" Wood, 56, of Charlottesville, died Monday, March 1, 2004, at the University of Virginia Medical Center. Born Jan. 1, 1948, in Pennsylvania, he was a painter and carpenter. He is survived by his parents, Reginald and Frances Crawford Gibson Wood of Keswick; one daughter, Frances Wood Jarrell of Charlottesville; two sons, William Samuel Wood of Charlottesville, and Nevada Shane Wood of Amherst County; two brothers, Ronnie Wood of California, and Gary Wood of Palmyra; three grandchildren, Ricky Edward Jarrell, Katie Marie Jarrell and Stephanie Swanson. Funeral services will be held at 2 p.m. Thursday, March 4, 2004, from the Preddy Funeral Home Chapel, Orange, with interment in Grace Episcopal Church Cemetery in Cismont. The Rev. Betty Norford will officiate. The family will receive friends one hour prior to the service at the funeral home. The family would like to thank the staff at the University of Virginia Medical Center for their care, kindness and prayers during Lawrence's stay at the hospital. In lieu of flowers, memorial contributions may be made in his memory to Preddy Funeral Home, P.O. Box 321, Orange, VA 22960.

The Daily Progress in Charlottesville, VA, Mar. 9, 1971
LEE HAMILTON WOOD
Lee Hamilton Wood, 69, died yesterday at a Charlottesville hospital. He lived at 712 St. Clair Ave. Born Oct 30, 1901, in Barboursville, he was the son of the late Thomas and Mariam May Wood. He was retired from the American Telephone and Telegraph Co., and was a member of the Belmont Baptist Church and the Pioneer of America. He is survived by his wife, Ruth Watson Wood; two sons, Hamilton Lee Wood of Charlottesville and Philip O. Wood of Baltimore; three sisters, Elsie Morris of Crozet, Hazel Powell of Barboursville, and Bertha Whitaker of Williamsburg, and seven grandchildren.

The Gettysburg Times, Gettysburg, PA, Mon, Oct. 15, 1962
LENORA B. WOOD
Mrs. Lenora B. Wood, 68, wife of Wilson J. Wood, died at 3:10 pm Sunday at her home in White Hall. Mrs. Wood, who resided in that area for 20 years, formerly lived in Sparks, Md. Surviving, besides her husband, are seven children, Mrs. Jacob Shifflett and Mrs. Millard Shifflett, both of Falls Church, Va.; Mrs. Charles Propst White Hall; Mrs. Walkter Rickettes, Taneytown; William and Nueman Wood, both of New Freedom, and Clara Marie Wood at home; 29 grandchildren and 15 great-grandchildren. Funeral services will be held Wednesday at 2 pm at the Hartenstein Mortuary, New Freedom. Rev. Kenneth G. Symes, pastor of Hereford Methodist charge, will officiate. Interment will be in Wiseburg Cemetery.

The Daily News Record, Harrisonburg, VA, Fri, May 21, 2010
LEO RICHARD WOOD
Leo Richard Wood, 76, of Elkton, passed away Wednesday, May 19, 2010, at his home. Mr. Wood was born Oct. 21, 1933, in Rockingham County and was the son of the late Lewis R. and Liddie M. Shifflett Wood. Mr. Wood served his country from 1954-56 in the U.S. Army. Leo worked as a brick mason throughout the Valley and surrounding areas. He was an avid gardener, loved traditional country music, NASCAR and reading the newspaper daily from front to back. Surviving family members include two sons, Richard Wood and wife, Missy, of Churchville, and Steven Wood of Staunton; a daughter, Kathy Lilly and husband, Danny, of Grottoes; six grandchildren (he had a special relationship with his grandson, Dakota James); five great-grandchildren; two brothers, Monroe Wood of Harrisonburg and Lewis "Junior" Wood of Mount Crawford; three sisters, Viola Wood of Elkton, Edith Henry of Colonial Heights and Glenna Steele of Pennsylvania. Beside his parents, he was also preceded in death by a sister, Ruth Dombough. Private burial services will be conducted at Elk Run Cemetery. Memorial contributions may be made to the Elkton Rescue Squad, P.O. Box 152, Elkton, VA 22827. Arrangements entrusted to the Kyger Funeral Home in Elkton.

The Daily News Record, Harrisonburg, VA, Jan. 1998
LILLIE MAE WOOD
Lillie Mae Hansbrough Wood, 81, Route 3, Elkton, died Friday, Jan 23, 1998, at the home of her daughter. Mrs. Wood was born April 1, 1916, in Beldor and was a daughter of the late Melvin and Alice Shifflett Hansbrough. She was a homemaker and a member of the Beldor Mennonite Church. Surviving are her husband of 63 years, Gordon A. Wood; two sons, Delbert Wood and Vernon Wood, both of Elkton; nine daughters, Thelma Crawford, Peggy Wood, Carolyn Kile, Betty Owens, Lois Shifflett, Mary Shifflett and Kay Lam, all of Elkton, Bonnie Jones, Richmond, and Wanda Plum, Shenandoah; one sister, Rachel Wood, Glen Rock, PA.; one brother, Otis Shifflett, Stuarts Draft, and formerly of Crozet; 30 grandchildren; and 34 great-grandchildren. The Revs. Harold Layman and Addona Nissley will conduct the funeral 11 a.m. Wednesday at Beldor Mennonite Church. Burial will follow at the Wood family cemetery. The family will receive friends from 7-9 p.m. Tuesday at the Kyger & Trobaugh Funeral Home in Elkton. Friends may also call at the Wood home at any time. Memorial contributions may be made to the Elkton Rescue Squad, P.O. Box 152, Elkton or the Beldor Mennonite Church, in care of Janet Wood, Route 3, Box 371B, Elkton, VA 22827.

The Daily Progress, Charlottesville, Fri, Apr. 1, 2005
MABEL MAE MORRIS WOOD
Mabel Mae Wood, 77, of Elkton, died Wednesday, March 30, 2005, at Rockingham Memorial Hospital. Mrs. Wood was born June 2, 1927, in Rockingham County and was the daughter of the late Jack and Sissy Shifflett Morris. She was a lifelong resident of Elkton and had been a seamstress at the Elkton Garment Company for 35 years. Her husband, Malcolm Vincent Wood, preceded her in death in 1978. Surviving are a son, Larry W. Wood of Elkton; a daughter, Gloria W. Gilbert of Archdale, N.C.; two brothers, Delma Morris and Raymond Morris, both of Elkton; a sister, Lydia Williams of Elkton, and four grandchildren. The Rev. Ray Halverson will conduct the funeral 2 p.m. Saturday at the Elkton Pentecostal Church. Burial will be in the Elk Run Cemetery. The family will receive friends from 7 to 8 p.m. at the Kyger Funeral Home in Elkton or at the Wood residence at any time. The casket will remain closed. Memorial contributions may be made to the Elkton Rescue Squad, P.O. Box 152, Elkton, VA 22827.

The Valley Banner, Rockingham Co., VA, Jun. 10, 2005
MACKIE JUNIOR WOOD
Mackie "Mack" Junior Wood, 69, of Appomattox, died Tuesday, May 24, 2005, at Lynchburg General Hospital. Born March 31, 1936, in Elkton, he was a son of the late Malcolm Vincent Wood and Virginia Shifflett Wood. He was a self-employed electrician and plumber, a veteran of the U.S. Army, a member of American Legion Post 16 and the First PACS Regiment Civil War Reenactors. His wife, Agnes Emma Wood, survives. Also surviving are a stepson, David King Jr.; and nine children, Ricky Allen Wood, Patricia Ann Coflin, Malcolm Vincent Wood, Carrieleeann Wood, James Edward "Jimmie" Wood, Diane Sue Parker, David Wood, Sharon Kaye Wood and Timothy Lee Wood. A funeral service was held Saturday, May 28, 2005, in the chapel of Heritage Funeral Service by Dr. James H. Alley. Interment, with military honors rendered by American Legion Post 16, followed in Virginia Memorial Park. The family received friends Friday, May 27, 2005, at Heritage Funeral Service.

The Daily Progress, Charlottesville, VA, Nov. 1, 2002
MAE MORRIS WOOD
Mae Morris Wood, 90, of Charlottesville, died Wednesday, Oct. 30, 2002, at Westminster-Canterbury of the Blue Ridge. Born Sept. 18, 1912, in Augusta County, she was the daughter of the late George Samuel Morris and Vianna Shifflett Morris. She was preceded in death by her husband, Ernest H. Wood; a daughter, Patricia Wood Quinn; and a sister, Nora Sampson. Mrs. Wood was a long-time resident of Charlottesville and was instrumental in the McIntyre School PTA. She was a member of Cherry Avenue Christian Church and a former member of the First Christian Church, where she taught Sunday School, and for many years was a Brownie Troop Leader. Later in life she worked part-time for Leggett's Department Store at Barracks Road and was manager of the Candy Shop on the Downtown Mall. She is survived by her daughter, Judith W. Knight of Baltimore; a devoted niece, Thelma McNeil and her husband, Bill; a nephew, James Wood and his wife, Pauline, all of Staunton; two half-sisters, Vera Ayers of Colonial Beach and Mara Calabrese of Hollywood, Fla. The family will receive friends from 7 to 8:30 p.m. today at Hill & Wood Funeral Home. A funeral service will be conducted at 2 p.m. Saturday at Cherry Avenue Christian Church, with Mr. Harvel Ayers Jr. officiating. Burial will follow in Mt. Moriah United Methodist Church Cemetery. In lieu of flowers, please make memorial donations to the Fellowship Fund of Westminster-Canterbury of the Blue Ridge, 250 Pantops Mountain Rd., Charlottesville, Va. 22911 or to the Hospice of the Piedmont, 1490 Pantops Mountain Place, Charlottesville, Va. 22911. Hill & Wood Funeral Home is in charge of arrangements.

The Daily Progress, Charlottesville, VA, Nov. 2, 1967
MAGGIE MARGARET SHIFFLETT WOOD
Mrs. Samuel E. Wood
Mrs. Maggie Margaret Wood, wife of Samuel E. Wood of 214 Little Graves St. Died this morning in a Charlottesville hospital. She was 66. Born Aug. 27, 1901 in Greene County, she was the daughter of the late Scott and Chellie Morris Shifflett. Mrs. Wood was a member of the Jefferson Park Baptist Church. Besides her husband she is survived by a step daughter, Mrs. Thomas Shifflett of Boonesville, and four sisters, Mrs. Nellie F. Shifflett of Charlottesville, Mrs. Mattie F. Bache of Washington D.C., Mrs. Thomas J. Mawyer of Charlottesville and Mrs. Aubrey Hensley of Dyke. Preddy Teague Funeral Home is in charge of arrangements, which are incomplete.

The Daily Progress, Charlottesville, VA, Apr. 28, 1983
MANNIS M. WOOD
Mannis M. "Totsie" Wood, 82, of Rt., 6, died April 26, 1983 at his home. Born in Craigsville on July 26, 1900, he was the son of the late Phillip and Annie Walton Wood and was the widower of Rosebud "Kate" Wood. He was a retired carpenter and a member of the Church of Jesus Christ of Latter Day Saints. Survived by one daughter, Rena W. Clemmer of Charlottesville, six sons, Joe Wood of Waynesboro, Raymond Wood, James M. Wood, Melvin W. Wood, F. Wayne Wood, all of Charlottesville, three sisters, Mae Etta Smith of Highland Town, Md., Madie Thacker of Dundalk, Md., Zella Depol of Florida; 12 grandchildren and seven great-grandchildren. Funeral service 11 a.m. Friday at the Joseph W. Teague Chapel. Mr. Ira Dunn officiating with interment in Prize Hill Cemetery.

The Daily Progress, Charlottesville, VA, Tue, Mar. 30, 2004
MARIE ASHBURN WOODSON
Marie Ashburn Woodson, 72, of Stanardsville, a faithful servant of the lord, was called home to be with Jesus on Monday, March 29, 2004. She spent her last days on this earth at her home surrounded by family and friends. She went to be with the Lord after a courageous six-year battle with cancer. Marie was born Aug. 5, 1931, in Cumberland, Va., to the late William L. and Cordelia Ashburn. She is survived by her beloved husband of 55 years, the Rev. Robert Woodson Sr.; her daughter, Shirley Marie Woodson Hrebik and her husband, Karl, of Barboursville, Va.; four sons, Robert Lee Woodson Jr. and his wife, Marion of Fort Mill, S.C. Jim Woodson and his wife, Joyce, of Stanardsville, Va., Bill Woodson and his wife, Michelle, of Burlington, N.C., and Gary Woodson and his wife, Jacqueline, of Stanardsville, Va.; and extended family member, David Thompson and his wife, Audrey, of Barboursville, Va. She is also survived by 11 grandchildren, Angela Hrebik Carter and her husband, Kevin, Jennifer Hrebik and her fiance, Gary Foote, Robert Lee Woodson III and his wife, Susan, Kari Woodson Sorrels and her husband, Ryan, Matthew Woodson and his wife, Robin, Timothy Woodson and his wife, Kiran, Jennifer Woodson Dordey and her husband, Kevin, Melanie Woodson Reavis and her husband, Scott, John David Woodson, Elizabeth Marie Woodson, and Kristina Marie Woodson and her fiance, Brent E. Young; and eight great-grandchildren. She is survived by one brother and three sisters, Cecil Ashburn of Cumberland, Va., Thelma Ashburn Grimes and her husband, James, of Woodbridge, Calif., Gracie Ashburn Danford and her husband, Robert, of Walnut Grove, N.C., Joyce Ashburn Wendoriff and her husband, Mark, of Springfield, Va.; and numerous nieces, nephews, friends, and brothers and sisters in Christ. Marie was preceded in death by two brothers and two sisters, Roosevelt Ashburn, Melvin Ashburn, Dorothy Ashburn, and Edith Ashburn Couch. Marie Woodson's life was devoted to serving her Lord and Savior, Jesus Christ, though tireless support of her husband Robert's ministries. She had a love for life and a passion for leading souls to Christ. Her love extended beyond her family and church to include the community and everyone she met. The family will receive friends from 6 to 8 p.m. on Wednesday, March 31, 2004, at Swift Run Baptist Church, Stanardsville, Va. The funeral service will be held at 11 a.m. Thursday, April 1, 2004, at Swift Run Baptist Church, Stanardsville, Va., with the Rev. C.M. "Buddy" Woodson Jr. officiating, assisted by the Rev. Mark Holder and Betty Norford. Interment will follow the service at the Stanardsville Cemetery. The family wishes to express special thanks to Dr. Peyton Taylor, Paula Rowan-Page and the staff of UVA Cancer Center. Directions to Swift Run Church: From Charlottesville, North on Route 29 for 15 miles. Left (West) on Route 33 for two miles. At Ryan Funeral Home, turn left onto Route 633 (Amicus Road) for three miles. The church will be on your left. The family requests that contributions be made in Marie's memory to any of the churches that she and Robert served, or to Hospice of the Piedmont. Ryan Funeral Home, Quinque, is in charge of arrangements.

The Daily Progress, Charlottesville, VA, Jan. 14, 2001
MARIE MCCLUNG WOOD
Marie Elizabeth "Betty" McClung Wood, 72, of Charlottesville, died Thursday, Jan. 11, 2001, in a local hospital. Born in Culpeper on Sept. 17, 1928, she was the daughter of the late Roy Allen McClung and Mildred Jennings McClung. She also was preceded in death by her husband, Sylvester Eugene "Woody" Wood. Mrs. Wood was a retired medical assistant. She was a member of the Calvary Baptist church and was active in the Women's Missionary Union work at Mount View Baptist Church and University Baptist Church where she sang in the choir for a number of years. As a teenager, she sang in the Del-Ray Baptist Church choir in Alexandria. She was a member of the Gideon's Auxiliary for a number of years. She is survived by her two daughters, Janice Wood and Carol Sue Wood; one son, Douglas Wood, all of Charlottesville; one brother, Thomas A. McClung and his wife, Elizabeth, of Charlestown, R.I.; a sister-in-law and special friend, Norma Wood Dragon of Luray; two nephews, Paul and Tim McClung; and one niece, Patricia Yankee. A funeral service will be conducted at 2 p.m. Monday in the Teague chapel with Mr. Roger Browning officiating. Interment will follow in Holly Memorial Gardens. The family will receive friends from 7 to 9 p.m. this evening at the funeral home. In lieu of flowers, the family suggests that memorials be made to the Bible Broadcasting Newtork; American Diabetes Association; or the Gideons International.

The Daily Progress, Charlottesville, VA, Mar. 10, 1967
MARY SHIFFLETT WOOD
TANEYTOWN, Md. --- Mrs. Mary Shifflett Wood, 66, of Taneytown, died yesterday at her home here. Born in Rockingham County, she was the daughter of the late George Minor and Mary Wood Shifflett. Her husband is Ellis Wood. Besides her husband she is survived by three daughters; six brothers, Clarence Shifflett of Charlottesville, Alex Shifflett of Hagerstown, Md., Jake Shifflett of Great Falls, Mose Shiflett of Flossmore, ILL. Lewis Shifflett of McLean and James Shifflett of Baltimore, Md.; two sisters, Mrs. Virginia Sullivan of McGaheysville and Mrs. Dewey Hansbrough of Shenandoah. The funeral arrangements are incomplete.

The Daily Progress, Charlottesville, VA, Aug. 25, 1966
MARY SHIFLETT SHIFLETT WOOD
GORDONSVILLE --- Mrs. Mary S. Wood, 81, widow of Henry Wise Shiflett and Elzie B. Wood, died today at Louisa Memorial Hospital. She was born May ?, 1885, in Rockingham County; a daughter of the late Samuel and Elizabeth Roach Shiflett. Surviving are seven sons, William H. Shiflett of Trevillians, George L. Shiflett and Reubin L. Shiflett of Charlottesville, and Wilmer J. Shiflett, Malcolm H. Shiflett, Aubrey S. Shiflett and Morgan C. Shiflett of Gordonsville; four daughters, Mrs. Mattie Williams and Mrs. Minnie Bodine of Gordonsville, Mrs. Mary Jane Drumwright of Baltimore, Md., and Mrs. Nettie Lamb, of Charlottesville; two brothers, Ermin Shiflett of McGaheysville and George Shiflett of Stanardsville; a sister, Mrs. Rosa Shiflett of McGaheysville; 23 grandchildren, 45 great-grandchildren and seven great-grandchildren. The funeral will be at 2 p.m. Saturday at Evergreen Church of the Brethren at Dyke, with burial in the church cemetery. Preddy's Funeral Home at Gordonsville is in charge of arrangements.

The Daily Progress, Charlottesville, VA, Feb. 14, 2001
MATRONIA J. WOOD
Matrona J. Wood of Fairfax passed away Tuesday, Feb. 13, 2001. He was born March 31, 1923, in Albemarle County, son of the late Leroy T. and Nellie V. Wood. He was preceded in death by two sisters, Lutie W. Mooney and Virginia W. Brown. He is survived by his wife of 55 years, Marian L. Wood; one daughter, Patricia A. Wood of Florida; three sons, Richard E. Wood and Eugene "Gene" Wood of Fairfax, and Matrona J. Wood Jr. of Linden; two granddaughters, Wendy Tavenner of Florissant, Mo., and Lenah Tavenner of Chantilly; one grandson, Justin M. Wood of Manassas; four sisters, Arlene W. Huff, Mildred W. Garrison and her husband, James W., and Jeanette M. Wood of Earlysville, and Nettie W. Garrison of Charlottesville; and two brothers, Maurice N. Wood and his wife, Ann, of Troy, and Leroy T. Wood Jr. and his wife, Ester, of North Garden. Funeral services will be held at 11 a.m. Thursday at the National Memorial Park Chapel in Falls Church, with interment in National Memorial Park Cemetery. The family will receive friends from 6 to 8 p.m. this evening at the National Memorial Park Chapel in Falls Church. In lieu of flowers, the family requests that memorial donations be made to the Alzheimer's Association, Northern Virginia Chapter, 10201 Lee Hwy., Fairfax, Va. 22030.

The Daily Progress, Charlottesville, VA, Thu, Dec. 27, 2007
MILDRED H. WOOD
Mildred H. Wood, 67, of Rochelle, died Tuesday, December 25, 2007, in a local hospital. Born February 25, 1940, in Charlottesville, she was the daughter of the late Joseph H. and Elanor Morris Herring. Mrs. Wood retired from Lexus Nexus Publishing Co. She is survived by her husband, Harrison Daniel "Danny" Wood Jr.; one sister, Eloise H. Branham and her husband, Lonnie; one nephew, Kevin Todd Branham and his wife, Kim, and their children, Ashley and T.J.; one niece, Dana Branham; and a host of cousins and special friends. A funeral service will be conducted 11 a.m. Friday, December 28, 2007, at the Teague Chapel with the Reverend Ken Morton officiating. Interment will follow in Holly Memorial Gardens. The family will receive friends from 7 until 8 p.m. Thursday, December 27, 2007, at the Teague Funeral Home. The family would like to thank Dr. Gordon Morris and his staff for their support and treatment, the staff of Trinity Mission and the 7th Floor staff of Martha Jefferson Hospital for their care, and all the family and friends who have shown their support and compassion throughout her illness. Friends may sign the guest register at teaguefuneralhome.com

The Daily Progress, Charlottesville, VA, Dec. 19, 2013
MOLLIE WOOD
Mollie "Granny" Wood Mollie "Granny" Wood, age 112, oldest Charlottesville, Virginia, resident, born on April 26, 1901, went to her heavenly home on Tuesday, December 17, 2013, to join her loved ones who have gone on before. She was the widow of the Charles E. Wood and daughter of the late Robert and Florence Hall Wood. She was the last survivor of their nine children. She was also preceded in death by two daughters and two sons-in-law, Marie Fisher and her husband, Ira, and Virginia Chisholm and her husband, James; and great-grandson, Philip Wayne Lively. She leaves to cherish her memory her daughter, Louise (Jinks) Minter; also nine grandchildren and their spouses, Bettie Goodson and husband, Danny, of Elkton, Virginia, Gary Lively and wife, Leah, of Newport News, Virginia, Billy Fisher and wife, Virginia, David Fisher and wife, Gail, James "Snooks" Chisholm and wife, Debbie, Teresa Via and husband, Rick, Susan Johnson and husband, Andy, Dedris "DeDe" Brill and husband, Billie, Rebecca "Becky" Baird and husband, G.C., all within the Charlottesville vicinity. She is also survived by 19 great-grandchildren; 23 great-great-grandchildren; and four great-great-great- grandchildren. Granny was a devout Christian and was a member of the Christian Church. She was a Sunday school teacher for many years. She drove her 1972 green Nova until the age of 95 doing the Lord's work, visiting the sick in their homes and taking treats to the nursing homes. The family would like to thank her caregivers, Beth Rogers and Pete Lawson for the wonderful care given our Granny. Also, Dr. James Aller who with the Lord's help and his medical skill and knowledge kept her with us for so long. Also to Wanda who made her trips to the doctor more enjoyable as she always had a smile and warm welcome and to Erin who always asked us about "Miss Mollie". If I should be living when Jesus comes And know the day and the hour I'd like to be standing at mother's grave When Jesus comes in his power. I'd like to say mother this is your daughter You left when you went away And now dear mother it gives me such joy Just to see you again today. It will be a wonderful happy day Up there on the golden strand When I can hear Jesus and my Savior say "Take hands with mother again". Jinks I have fought the good fight I have finished the race I have kept the faith. 2 Timothy 4:1-8 The dash on the tombstone is a space telling of the year we were born and the year we died. It tells so little but is such a great word. It matters not how much we own, the cars, the house, the cash. What matters is how we live and love and how we spend our dash. Mollie Mae Woods will say, "Well done, My Faithful Servant." A graveside service will be held 11 a.m. Friday, December 20, 2013, at Monticello Memory Gardens with Pastor Larry Hudson officiating.

The Daily Progress, Charlottesville, VA, Jul. 13, 1951
MOSES WOOD
Funeral rites for Moses Wood, a native of Greene County who died at Sinai Hospital in Dundalk, MD will be held at 2 o'clock tomorrow afternoon from Mt. Oliver Christian Church at Dyke conducted by the Rev. I. L. Bennett. Interment will follow in Riverview Cemetery this city with the following serving as pallbearers; Wallace and Edward Morris, Roy and Meredith Snow and Ralph and Eugene Gentry. He was the son of Sidney D. Wood and the late Bessie Gentry Wood, and was 30 years of age. Besides his wife Mrs. Elsie Morris Wood, he is survived by one son Curtis Wood of Dundalk and a brother Fred Wood of Ruckersville.

The Carroll County Times, MD,
PAULINE JOSE WOOD HALL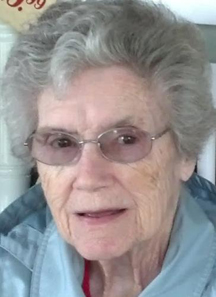 Pauline Josie Hall, 90, of Emmitsburg, MD, died peacefully on Friday, April 1, 2016 at St. Joseph Ministries in Emmitsburg. Born November 9, 1925 in Charlottesville, VA, she was the daughter of the late Ellis and Mary Ann (Shifflett) Wood. She was the wife of the late Westley Henry Hall, Sr. Pauline worked at Cambridge Rubber Company in Taneytown as an assembler for many years. She was a member of the First Baptist Church in Thurmont. She enjoyed cooking, sewing, reading, going to McDonald's for a hamburger and a Coke, and traveling, especially when she flew to Florida. Pauline loved being around dogs and horses, and spending time with her family and friends. She is survived by her children, Westley Hall, Jr. and wife Deborah of Inwood, WV, Josie Ray of Wildwood, FL, Norman Hall and wife Jayne of Littlestown, PA, and Frank Hall and wife Paula of Jefferson; 16 grandchildren; 15 great-grandchildren; 1 great-great-granddaughter; and several nieces and nephews. She was predeceased by sisters, Virginia Smith, and Bernice Spurlock; and brother, Norman Wood. Funeral services will be held at 11 a.m. Wednesday, April 6, 2016 at MYERS-DURBORAW FUNERAL HOME, 136 E. Baltimore St., Taneytown, MD with Deacon Charles E. Barnhart, Jr. officiating. Interment will follow at Grace U.C.C. Cemetery. The family will receive friends 2-4 and 6-8 p.m. Tuesday at the funeral home. In lieu of flowers, memorial contributions may be made to Carroll Hospice, 292 Stoner Ave., Westminster, MD, 21157.

The Daily Progress, Charlottesville, VA
MRS. PHILIP WOOD
Mrs. Annie N. Wood, 72, a former resident of Boonesville, died yesterday in Baltimore, Md. A native of Albemarle County, she was the daughter of the late Melvin and Angie Hall Walton, and was the widow of Philip Wood. Surviving are two sons, Mannis Wood of Charlottesville, and Talk Wood of Boonesville; and four daughters, Mrs. Mary Wood of Brown's Cove, Mrs. Zelia Di Pol of Washington, D.C., and Mrs. Madie Thacker and Mrs. Mae E. Smith of Baltimore, Md. Funeral arrangements are incomplete.

The Daily Progress, Charlottesville, VA
MRS. WILLIAM L. WOOD
CROZET - Mrs. Nealie Frances Wood, 69, widow of William L. Wood, of St. George Ave., died this morning of a heart attack at a Staunton nursing home. She was born Jan. 1, 1897, in Albemarle County, a daughter of the late Frank and Nealie Shifflett Morris. Surviving are a son, James Allen Wood of Staunton; a daughter, Mrs. Dan Conts of Miami, Fla.; a brother, David Morris of Craigsville; and a sister, Mrs. Rosa Shifflett of Augusta Springs. Preddy-Teague Funeral Home is in charge of arrangements, which are incomplete.

The Daily Progress, Charlottesville, VA, Aug. 2, 2002
NATHAN J. WOOD
Nathan J. Wood, 72, of Albemarle County, died Thursday, August 1, 2002, in a local hospital. Born Aug. 12, 1929, in Albemarle County, he was the son of the late Noel J. Wood and Anna Lively Wood. In addition to his parents, he was preceded in death by two brothers, Lester R. Wood and Franklin J. Wood. Survivors include his wife, Barbara A. Wood of Charlottesville; three sons, Jeff Wood and his wife, Joan, of Charlottesville, Dennis Wood of Charlottesville, and Mark Wood of Houston; one daughter, Donna Harding and her husband, Jimmy, of Esmont; two grandchildren, Logan and Quintin Wood of Manassas; a sister, Ruth Parks of Charleston, S.C.; and two brothers, Curtis and Rueben Wood, both of Charlottesville. The family will receive friends from 7 to 8 p.m. this evening at Hill & Wood Funeral Home. Graveside services will be held at 1 p.m. Saturday afternoon in Holly Memorial Gardens with the Rev. Jason Rutherford officiating. Contributions may be made to Charlottesville-Albemarle Rescue Squad, P.O. Box 160, Charlottesville Va. 22901 or to Slate Hill Baptist Church. Hill & Wood Funeral Home is in charge of arrangements.

The Daily Progress, Charlottesville, VA, Thu, Dec. 25, 2008
NELSON EPHRIM WOOD
Nelson Ephrim Wood, 65, of Earlysville, sadly left us on Tuesday, December 23, 2008, at home surrounded by his loving family. Born October 19, 1943, in Culpeper, he was the son of the late Hyldred Madison Wood and Gracie Edith Meadows Wood. Nelson worked in the Cannery at Graves Mountain Lodge where he also served as an Event Coordinator for 30 years. He served his country in the United States Army during the Korean Conflict. Uncle Dickie was a simple and fun loving man. Surviving him are three sisters, Gladys Stephens of Charlottesville, Mavis Morris of Free Union, and Joyce Morris of Charlottesville; nieces and nephews, Sandra and Jr. Morris (his caretakers) of Earlysville, Alicia and Steven Shifflett and their children of Charlottesville, Joey and Jamie Morris and their children of Stanardsville, Missi Morris and her children of Earlysville, and Skipper Stephens of Earlysville; special grand-niece, Victoria Morris; and many other nieces, nephews, great-nieces and great-nephews. Smokey, his faithful cat, will also miss him. A funeral service will be held 1 p.m. Saturday, December 27, 2008, in the Buck Mountain Episcopal Church, with the Reverend Connie Clark officiating. Interment will follow in Ivy Creek Cemetery. The family will receive friends from 6 until 8 p.m. Friday, December 26, 2008, at the funeral home. Friends may sign the guest book at www.hillandwood.com

The Daily Progress, Charlottesville, VA, Thu, Aug. 9, 2007
NORA ALICE SMITH WOOD
Nora "Alice" Smith Wood, 73, died Wednesday August 8, 2007. She was preceded in death by her husband of 55 years, Curtis N. Wood on January 4, 2006. She was born October 15, 1933, the daughter of the late Roy F. Smith and Bessie Frances Hiden. She was employed by Northrop Grumman (Sperry Marine) for 23 years as an accountant. She and her husband enjoyed camping, bluegrass festivals and were former members of the Retread Motorcycle Club. She also loved her family and friends and always made sure everyone got a card on their birthday. She was an excellent cook and enjoyed family parties. She was a gentle soul that will be greatly missed by her family and friends. She is survived by three daughters, Sharon Birdsall and her husband, Chip, Wanda Isbister and her husband, Jim, and Kathy Hall and her husband, Steve, all of Charlottesville. Also surviving are 11 grandchildren; 12 great-grandchildren; a sister, Carroll S. Leathers; and a brother, Russell W. Smith and his wife, Nora. There will be a graveside service 11 a.m. Saturday August 11, 2007, at Holly Memorial Gardens with Scott Carter officiating. The family will receive friends from 7 until 8 p.m. Friday, August 10, 2007, at the Hill and Wood Funeral Home. In lieu of flowers the family requests donations be made to the American Cancer Society, 3042-D Berkmar Drive, Charlottesville, VA 22901. Friends and family may send condolences to the family at www.hillandwood.com.

The Gettysburg Times, Gettysburg, PA, Thu, Jan. 27, 1966
NORMAN WILSON WOOD
Norman Wilson Wood, 44, died Wednesday night at the home of his parents, Taneytown R. 2, after a brief illness. He was a son of Ellis Leonard and Mary Anne Shifflett Wood, who survive with these sisters, Mrs. Bernice Spurlock, Graceham, Md., and Mrs. Pauline Hall and Mrs. Virginia Sauble, Taneytown, R.D. Funeral services will be held Saturday afternoon at 2 o'clock from the C. O. Fuss and Son Funeral Home, Rev. Leo Utz officiating. Interment will be made in the Reformed Church Cemetery. Friends may call Friday evening at the funeral home.

The Daily Progress, Charlottesville, VA
PHILIP WOOD
Phillip Wood, a farmer of the Boonesville section, died at 1:20 o'clock yesterday afternoon at a local hospital. He was a native of Albemarle County, son of the late Edward and Etta Morris, Wood, and was 72 years of age. He married Miss Annie Walton, of this county, who survives, together with two sons, Talk Wood, of Boonesville, and Mannis M. Wood, of this city, and four daughters, Mrs. Zalia DiPol of Washington, D.C., Mrs. Marry Etta Maupin of Baltimore, Mrs. Mary Shiflett, of Boonesville, and Mrs. Mada Thacker, of this city. He also leaves one sister, Mrs. S.C. Leake, of this city. The funeral will be held at 2 o'clock Saturday afternoon from Prize Hill Church, near Boonesville and burial will follow in the church . . .rest of obit is missing.

The Daily Progress, Charlottesville, VA, Sat, Apr. 7, 1984
PURCELL WOODSON
Mr. Purcell Woodson, 50, of Rt. 1, Box 247, Crozet died April 5, 1984, in Charlottesville. He was born March 28, 1934, in Albemarle County, son of the late Zeke Woodson and Carie Gibson Woodson. Surviving are his wife, Carolyn Woodson; two sons, Purcell Woodson, Jr., Tony Vaton Woodson; one daughter, Tracy Woodson, all of Crozet; three brothers, Russell Woodson of Crozet, Archie Woodson of Churchville, Va., Donald Ray Woodson of Troy; four sisters, Mildred Harris of Woodridge, Mary Marsh, Shirley Morris, Katherine Moore all of Crozet, and two grandchildren. Graveside funeral service will be 2 p.m. Monday at Rockgate Cemetery, Crozet. The Rev. Hercel Daniels will officiate. Hill and Wood Funeral Home in charge of arrangements.

The Daily Progress, Charlottesville, VA, Wed, May 25, 2016
ROBIN SNOW WOOD
Robin Snow Wood, 65 of Earlysville went to be with the Lord Sunday, May 22, 2016 at her home. She was the daughter of the late James and Mary Snow of Earlysville, Va. She was also preceded in death by her infant son, Curtis Jameson "Jamie" Wood. Robin leaves behind to cherish her memory, her husband of 41 years, Chester L. Wood; two daughters, Gina Newman and her husband, Gregory of Charlottesville, Va., and Brandy Wood of Earlysville, Va.; and two grandsons, Kaleb Hunter Jenkins and Lucien Curtis Jameson Newman. Her boys were her pride and joy. She is also survived by two sisters, Trudy Wyant and her husband, Timmy of White Hall, Va., and Lori Collier and her husband, Mike of Earlysville, Va.; her In-laws, Curtis and Irene Wood; a sister-in-law, Debbie Blackwell; two brothers-in-law, David and his partner, Wanda all of Free Union, Va., and Keith and his wife, Pam of Dyke, Va.; eight nieces and nephews, including two that she thought of as her own children, James Wyant and Angie Britton and her husband, Brandon and their three girls Ashley, Abigail, and Mary Ella. Also two very dear family friends that she called her adopted daughters, Melissa Martin Loschelder and Beth Anne Morris. Robin was a graduate of Albemarle High School Class of 1972 and worked at Stromberg Carlson/Comdial until the birth of her first child. She was a devoted wife, mother, daughter, sister, and friend. She enjoyed making crafts, crocheting, and cooking. She collected cookbooks, recipes, and cookware. She loved to make desserts and cook for family gatherings. The Food Network was her favorite television network, and she also loved movies especially a good comedy. The family will miss her smile and laughter. A funeral will be held 2 p.m. Friday, May 27, 2016, at Evergreen Church of the Brethren in Greene County. The family will receive friends on Thursday, May 26, 2016, from 6 until 8 p.m. at Teague Funeral Services. In lieu of flowers the family asks that donations be made towards medical and funeral expenses. Those donations can be mailed to 6560 Pond View Place Earlysville, Va 22936 c/o Chester Wood.

The Daily Progress, Charlottesville, VA, Jan. 29, 2002
RONNIE RAY WOOD
Ronnie Ray Wood, 59, of Stanardsville, passed away Monday, Jan. 28, 2002, at his home. He was born April 6, 1942, a son of the late Fred M. Wood Sr. and Dorothy Shifflett Wood. Mr. Wood was an Army veteran. He is survived by a daughter, Kimberly W. Sanderson of Troy, Ohio; three sons, Stephen R. Wood and his wife, Vanessa, and Keith E. Wood and his wife, Brenda, all of Baltimore, Md., and Kirk M. Wood and his wife, Tina, of Charlottesville; a sister, Nelline W. Keiser of Stanardsville; two brothers, Roger Wood and Fred M. Wood Jr., both of Stanardsville; and five grandchildren. A funeral service will be held at 1 p.m. Thursday at the Ryan Funeral Home Chapel in Quinque, with interment in Chestnut Grove Cemetery. The Rev. David Allison will officiate. The family will receive friends from 6 to 8 p.m. Wednesday at the funeral home. The family suggests that memorial contributions be given in his name to the Hospice of the Piedmont, 1490 Pantops Mountain Place, Suite 200, Charlottesville, Va. 22911.

The Daily Progress, Charlottesville, VA, Mon, Mar. 5, 1984
ROYAL H. WOODSON
Mrs. Royal H. Woodson, 42, of Stony Point, died March 3, 1984, in a local hospital. Born in Charlottesville on April 21, 1941, she was the daughter of the late Grover C. and Maggie E. Morris Taylor. She was an employee of University of Virginia, Food Service Division, and was formerly employed with Timberlake Drug. Survivors include her husband, James W. Woodson; a daughter, Tammy Kristin Woodson of Charlottesville; a son Michael Christian Woodson of Charlottesville; a sister, Jane B. Burgess of Charlottesville, and two brothers, Thomas J. Taylor and Jerry L. Taylor, both of Charlottesville, and was preceded in death by a son, Randy Alan Woodson. A funeral service will be conducted 11 a.m. Tuesday at the Teague & Hawkins Chapel with the Rev. Richard Whitaker officiating with interment in Riverview Cemetery.

The Daily Progress, Charlottesville, VA, Wed, Sep. 12, 1973
SAMUEL E. WOOD
Samuel Ernest Wood, 74, of Staunton died Tuesday in a Staunton hospital. A native of Albemarle County, he was the son of the late Joseph and Lucy Davis Wood. Mr. Wood was a retired repairman with Robertson's Shoe Repair in Charlottesville, and a member of the Charlottesville Church of the Brethren. Surviving are his wife, Mrs. Manie Kidd Wood; a daughter, Mrs. Millie Shifflett of Boonesville; a brother, George Chapman Wood of Charlottesville; a sister, Mrs. Oscar Via of Grottoes; four grandchildren and six great-grandchildren. Funeral services will be 10:30 a.m. Friday at the Preddy-Teague Funeral Chapel, with burial in Prize Hill Cemetery, the Rev. Warren Blackwell officiating.

The Daily Progress, Charlottesville, VA, Sun, Jan. 7, 2007
TANYAH MONTANA SHIFFLETT WOOD
Tanyah Montana Shifflett Wood, 19, of Ruckersville died on January 4, 2007, as a result of an automobile accident. Tanyah "Montana" was born in Charlottesville, Virginia on January 3, 1988, to Charles "Buck" Edward Dudley and Phyllis Diane Herring Shifflett. She was preceded in death by grandmothers, Cora Herring and Margaret Marie Dudley; and a grandfather, Charles Ashby Dudley. She leaves to cherish her memory her mother, Phyllis Diane Shifflett; a stepfather, Ben Jackson Shifflett, and her father; a stepmother, Joyce Dudley; a sister, Bernice Knight and Matthew Durrett of Ruckersville; a stepsister, Ashly Morris; half sister, Brittany Dudley of Charlottesville; half brother, Chris Dudley of Ruckersville; grandparents, Mason B. Herring and Pauline E. Herring of Charlottesville; 11 uncles, Terry M. Herring and his wife, Pam, David Herring, Carl A. Herring and his wife, Carol, Darrell Kirby and his wife, Donna all of Charlottesville, Kenny A. Herring and his wife, Kelly, Brian K. Herring and his wife, Renee, all of Ruckersville, Robert W. Sprouse and his wife, Helen, Jeff B. Herring and his wife, Robin, all of Schuyler, Phillip Kirby and his wife, Liz, John Kirby and his wife, Jennifer, all of Palmyra, and Lewis J. Sprouse and his wife, Virginia, of Keene; many great uncles; seven aunts, Peggy A. Tucker of West Virginia, Brenda J. Herring and her friend, Kenny of Dyke, Linda S. McDaniel and her husband, Mike, of Waynesboro, Karen E. Mawyer and her husband, Jay, Shelly Herring all of Charlottesville, Suzann Herring of Amherst, and Cindy Kirby of Fluvanna; a very special niece, Brionna Durrett; and many other nieces, nephews and friends including a very dear, best friend, Nadine Acuna of Ruckersville; Tanyah's childhood sweetheart, first love and fiancé, William Hubbard and a dear, dear friend of the family, Brenda Robertson. Tanyah Montana lived her life to the fullest. She was always herself. She was full of life and was very artistic. The family will receive friends from 6 until 8 p.m. on Sunday, January 7, 2007, at the Ryan Funeral Home. A funeral service will be held at noon on Monday, January 8, 2007, at the Ryan Funeral Home with the Reverend Wendell Lamb officiating. Interment will follow at Holly Memorial Gardens. Ryan Funeral Home is in charge of arrangements.

The Daily Progress, Charlottesville, VA, Dec. 8, 2000
VELVA SHIFLETT WOOD
Velva S. Wood, 77, of Free Union, died Wednesday, Dec. 6, 2000, in a local hospital. She was born Oct. 8, 1923, in Boonesville, daughter of the late Wilford and Tishie Morris Shiflett. Mrs. Wood retired in 1985 from Acme Visible Records after 35 years of service. She was a member of Good Shepherd of the Hills Episcopal Church in Boonesville. She is survived by her husband, Broadus P. Wood and her sister, Mary S. Payne of Free Union. Funeral services will be conducted at 11 a.m. Saturday at Good Shepherd of the Hills Episcopal Church, with pastoral leader Robert Thomas officiating. Interment will follow in Prize Hill Cemetery. The family will receive friends from 7 to 8 p.m. this evening at Teague Funeral Home. The family suggests that memorial contributions be made to the Charlottesville / Albemarle Rescue Squad, P.O. Box 160, Charlottesville, Va. 22902. The family would like to express their sincere appreciation to Dr. William Moors and the staff of Martha Jefferson Hospital and the Hospice Unit for their help and kindness. Teague Funeral Service is in charge of arrangements.

The Daily News Record, Harrisonburg, VA, Mon. Aug. 1, 2011
VIOLA MARGARET WOOD
Viola Margaret Wood, age 75, of Elkton, died Fri­day, July 29, 2011, at Har­risonburg Health and Reha­bilitation Center. She was a daughter of the late Lewis Richard and Liddie Margaret Shifflett Wood and was born on Jan. 24, 1936. Viola was a lifetime resi­dent of Rockingham County and attended Blue Ridge In­dependent Church near Elk­ton and Church of Faith in Shenandoah. Her surviving family in­clude her brothers, Lewis Ju­nior Wood and wife, Char­lotte, of Mount Crawford and Monroe E. Wood and wife, Charlotte, of Harrison­burg; one sister, Edith Hen­ry of Colonial Heights; her close cousin, Eunice McCoy, and her nieces and nephews. In addition to her parents, she was preceded in death by one brother, Leo Wood, and sisters, Glenna Steele and Ruth Dombough. Funeral services will be conducted 2 p.m. Wednesday, Aug. 3, 2011, at the Kyger Funeral Home in Elkton. The Rev. Gerald Meeks and will officiate. The burial will follow at Elk Run Cemetery in the town of Elkton. A family gathering for friends to visit will be Tuesday from 7 to 8:30 p.m. at the funeral home. Memorial contributions may be made to the Elkton Emergency Squad, P.O. Box 152, Elkton, VA 22827.

The Gazette, Montgomery Co., MD, Aug. 2002
VIOLETTE SHIFFLETT WOOD
Violette Wood, 80, of Gaithersburg, died Aug. 29 at Shady Grove Adventist Hospital in Rockville. Born Nov. 22, 1921 in Virginia, she was a daughter of the late Mack and Fannie Sue Shifflett. She was the wife of the late Thomas Gilbert Wood, who died in 1982. Mrs. Wood was a homemaker. She was a member of the Flower Hill Church of the Brethren. She enjoyed talking on the phone to her many friends and family. Survivors include two daughters, Shirley E. Pope of Florida and Lucille H. Layman and her husband, Nelson, of Germantown; one sister, Ethel Harding of Charles Town, W.Va.; five grandchildren; and 14 great grandchildren. Funeral services will be held today at 11 a.m. at the Flower Hill Church of the Brethren, 7412 Muncaster Mill Road, Redland. Friends may visit one hour prior to the service. Burial will be in Parklawn Memorial Park, Rockville. Memorial donations may be made to the Flower Hill Church of the Brethren.

The Daily Progress, Charlottesville, VA, Sat, Dec. 5, 1942
VIRGINIA MAY SHIFLETT WOODWARD
Mrs. Virginia May Woodward of Washington died Wednesday at Gallagher Hospital that city, after an extended illness. She was a native of Albemarle, daughter of Branch and Evie Johnson Shiflett, and was 38 years of age. Besides her parents she is survived by two sons, Roger Woodward of Baltimore and Richard Woodward of Washington. Mrs. Woodward also leaves two brothers, Robert Shiflett of Akron Ohio and McKinley Shiflett of Washington and four sisters, Mrs. Leonard Shiflett of Baltimore, Mrs. Mildred Ryne and Mrs. Oma Miller, both of Washington and Mrs. Edward Sullivan of Mission Home. The funeral was held at 1 o'clock this afternoon from Prize Hill Church, the service being conducted by the Rev. Freeman Fisk. Interment followed in the churchyard.

The Daily Progress, Charlottesville, VA, Tue, Mar. 4, 1947
W. LEONARD WOOD
Willie Leonard Wood, of Crozet, died at 1:45 o'clock yesterday afternoon at his home following an illness of six months. He was a native of Albemarle County, son of Robert Lee Wood and the late Ella Florence Wood and was 55 years of age. He married Miss Nealie Frances Morris, of this county, who survives, together with two children, Mrs. Van Conits, Of Miami, Fla., and James Allen Wood, of Crozet. There are three grandchildren. Mr. Wood also leaves three sisters, Mrs. James Rodgers, of Jacksonville, Fla.; Mrs. Charles Wood, of this city; and Mrs. Virginia Gibson, of Washington, D.C.; and three brothers, Oscar M. and Ernest H. Wood, both of this city, and Broadus L. Wood, of Durbin, W.Va. The funeral will be held at 11 o'clock Thursday morning from the Hill and Irving Funeral Home here, the service to be conducted by the Rev. J. Robert Stiff, pastor of the Crozet Baptist Church. Interment will follow in the cemetery at Mt. Moriah Church, White Hall.

WAYNE ALAN WOOD
The Daily Progress, Charlottesville, VA, Fri, Jan. 10, 2014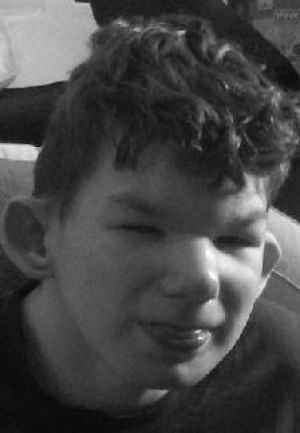 Wayne Alan Wood, 14, died Monday, January 6, 2014, at a local hospital. Born September 29, 1999, in Charlottesville, he was the son of Keith and Pamela McDearmon Wood. He was preceded in death by his maternal grandfather, William McDearmon Jr. In addition to his parents, he is survived by a half-brother, Jeremiah Wood and his wife, Liz; nieces, Cora, Alana and Lydia Wood; paternal grandparents, Curtis and Irene Herring Wood; maternal great-grandmother, Helen Allen; maternal grandmother, Mary Jane Allen; uncles Chester Wood and his wife, Robin, David Wood and his wife, Wanda Morris, William "Bill" McDearmon III and his wife, Mickey; aunts, Debbie Wood Blackwell and her husband, Billy, Elizabeth McDearmon Friant and her husband, Dave; cousins, Buffy Blackwell and her fiance, Keith Clarkson, Chris Blackwell, Caden Blackwell, Billie Jo King and her husband, Peter, Ashley King, Emily King, Brad Blackwell, and his wife, Jonie, Cody Blackwell, Bailey Blackwell, Gina Wood, Brandy Wood, Brian McDearmon, William (Billy) McDearmon, Sarah McDearmon, Caitlin McDearmon, Kathleen McDearmon, Brandon Friant, and Stephanie Friant. He had a large extended family and many friends, including his therapists at Albemarle Therapy Center; attendants, Tiffany Duck and Theresa Dean; Dr. Wayne Leyshon and Dr. Bruce Campbell. Wayne loved everyone he met and will be greatly missed. He enjoyed horse therapy, cheering on Carl Edwards during the NASCAR races, riding elevators and swinging. The family will receive friends from 4 until 5 p.m. Saturday, January 11, 2014, at the Teague Funeral Home. A funeral service will be conducted Sunday, January 12, 2014, at 2 p.m. in White Hall at the Mt. Moriah United Methodist Church with the Rev. John Ward officiating. Interment will follow at Mt. Moriah Cemetery. In lieu of flowers, memorial contributions are suggested to the Shriners Hospitals for Children, 950 W Faris Road, Greenville, SC 29605, Earlysville Volunteer Fire Company, P.O. Box 104, Earlysville, VA 22936 or the Hollymead Fire and Rescue, c/o Albemarle County Fire and Rescue Division, 401 McIntire Road, Charlottesville, VA 22902. Friends may sign the guest register at teaguefuneralhome.com.

The Daily News Record Harrisonburg, VA, May 5, 2003
WAYNE LEE WOOD
Wayne Lee Wood, 74, of Ruskin, Fla., died Friday, May 2, 2003, at his home. Mr. Wood was born July 8, 1928, in Rileyville, and was the son of the late Carl Lee Wood and Daisy Lee Wood. He was a lineman. On Oct. 6, 1979, he married Loran Mae Shifflett, who survives. Also surviving are three sons, Ronnie Wood of Rileyville, Donnie Wood of Luray, and David Wood of Front Royal; a daughter, Sandra Sager of Front Royal; a stepson, Douglas Fauls of Roanoke; four grandchildren and four great-grandchildren. The Rev. Danny Clegg will conduct the funeral 11 a.m. Wednesday at the Bradley Funeral Home in Luray. Burial will be in the Abbott family cemetery in Rileyville. The family will receive friends from 7 to 8 p.m. Tuesday at the funeral home.

The Greene County Record, Stanardsville, VA, Dec. 29, 1938
WILLIAM A. WOOD
William A. Wood, well known farmer of the northern end of Albemarle County, died last week while enroute to a Charlottesville hospital. He was a native of Greene County, son of Mrs. Fannie (Norris) Wood and the late Ely Wood, and was 61 years of age. He married Miss Mary Belle Deane, of Greene, who survives, with three children; two sons and one daughter – W. A. Wood, of Manassas, and George B. Wood and Mrs. E. E. Brown, both of Charlottesville. Besides his mother, he also leaves three brothers and five sisters – Tom and Sidney Wood, of Nortonsville; Elijah Wood, of Richmond; Mrs. C. B. Garrison, of Charlottesville; Mrs. Harrison Wood, Mrs. Cora Beagle and Mrs. Sallie Estes, all of Earlysville, and Mrs. Lillie Marshall, of Nortonsville. The funeral was held at 2 o'clock Wednesday of last week from the M. C. Hill Funeral Home, Charlottesville, the service being conducted by the Rev. C. E. Anderson, of the Baptist church. Burial rites at Monticello Memorial Park were in charge of the Free Union lodge, Junior Order, United American Mechanics. NOTE: The last sentence makes no sense, but that is the way it was written.

The Daily Progress, Charlottesville, VA, Sun, May 2, 2004
WILLIAM DENNET WOOD
William Dennett 'Bill' Wood, 85, of Ladd, VA, died Friday, April 30, 2004 at his residence. He was born Nov. 30, 1918 in Charlottesville, Va., son of Homer Ashby Wood and Ora Belew Wood. He was a member of Basic United Methodist Church, where he was active in the Wesley Fellowship Class and the United Methodist Men. He was also a member of the Ladd Ruritan Club for 24 years; and the AARP, serving as treasurer. For 46 years, he worked at Wayne manufacturing (now Hopeman Brothers). In addition to his parents, he was preceded in death by his wife of 63 years, Marjorie Showers Wood July 12, 2003; a sister, Margaret W. Sandridge; and his twin brother, Homer M. Wood. Surviving are 2 daughters, Rebecca W. Miller and husband, Freddie of Waynesboro, and Linda S. Wood of Harrisonburg; 3 sisters, Sara Irvine of Lexington, Nancy Saunders of Charlottesville, and Josephine Wheeler of Crozet; one brother, Page Wood of Charlottesville; and three grandchildren, Crystal Anderson of Lawson, MO, Monica Garber of South Bend, IN, and Chelsea Wood of Harrisonburg; four great-grandchildren; and a number of nieces and nephews. A graveside service will be conducted at 11a.m. Tuesday at Augusta Memorial Park conducted by Rev. Loretta Benninghove and Rev. Donald L. Long. A Celebration of Life will follow noon at Basic United Methodist Church. The family will receive friends from 7 to 8 p.m. Monday evening at McDow Funeral Home. Memorial contributions may be made to the Waynesboro First Aid Crew, P.O. Box 1427, Waynesboro, VA 22980, or Basic United Methodist Church, 489 North Winchester Avenue, Waynesboro, VA 22980. McDow Funeral Home is handling arrangements.

The Daily Progress, Charlottesville, Sat, Aug. 20, 2005
WILLIAM RUSSELL WOODSON
William Russell Woodson, 73, of Crozet, died at a local hospital on Thursday, Aug. 18, 2005. He was born Nov. 23, 1931, in Albemarle County to the late Zeke and Carrie Woodson. He was preceded in death by a grandson, Wesley Gibson; a brother, Purcell Woodson; and a niece, Connie Houchens. He is survived by his wife, Hattie Woodson of 50 years; one son, Russell Woodson of Ruckersville; two daughters, Patricia Gibson and her husband, Glenn, of Crozet, Lynn Dawson and her husband, Dinky, of Crozet, and a grandchild he raised, Ashley Woodson. Also surviving are nine grandchildren, Russell W. Jr., David, Merlin, Tonya Collier and Bonnie Woodson, Dana Gibson and Wesley Gibson, Brandon Dawson, Ashley Woodson; 16 great-grandchildren; four sisters, Mildred Harris, Mary Shifflett, Shirley Morris and Catherine Moore; two brothers, Archie Woodson and Donald Woodson; and many nieces and nephews. He was a veteran of the Korean War. The family will receive friends from 6 to 8 p.m. Monday, Aug. 22, 2005, at the Anderson Funeral Home, Crozet. A graveside service will be held at Rockgate Cemetery at 1 p.m., Tuesday, Aug., 23, 2005.


That's All Folks!
---
This page is part of the Shiflet Family Genealogy Website and is maintained by:
Bob Klein / Pasadena MD /