Obituaries

WILLIAMS


The Daily Progress, Charlottesville, VA, Mon, Aug. 10, 1987
AMON PAYNE WILLIAMS, SR.
Mr. Amon Payne Williams, Sr., 67, of Earlysville died Saturday, August 6, 1987 in a local hospital. Born in Albemarle County on January 16, 1920, he was the son of the late Durette and Clara Snow Williams. Mr. Williams was a member of Pine Ridge Church of the Brethren and was a retired builder. He is survived by his wife, Maxine Leake Williams; one daughter, Carolyn Moneymaker; two sons, Kenneth Williams, all of Earlysville and Amon P. Williams, Jr. of Madison; two sisters, Agnes Wingfield of Crozet and Beatrice Parks of Charlottesville; six brothers, Elbert Williams, Russell Williams, Luby Williams, all of Earlysville, James Williams and Mason Williams, both of Charlottesville and Denzel Williams of Annandale; six grandchildren, Sharon Cosner, Larry Williams, Kathy Williams, Megan Moneymaker, Shawnna Moneymaker, Travis Williams and Amanda Brill; one great-grandson, Joshua Cosner. He was preceded in death by two sisters, Vandelia Herring, Susie Williams and one brother Ferrell Williams. A funeral service will be conducted 2 p. m. Tuesday at the Chestnut Grove Baptist Church with the Rev. Robert R. Campbell officiating. Interment will follow in Holly Memorial Gardens. The family will receive friends from 7 to 8 this evening at the Teague Funeral Home.

The Daily News Record, Harrisonburg, VA, Wed, Mar. 23, 1955
ANDREW JACKSON WILLIAMS
ELKTON. March 22—Andrew J. Williams, 66, a retired saw mill operator died at his home near here this afternoon about 5:30, following a lingering illness. Mr. Williams is survived by h is wife, Mrs. Fannie Lee Williams; three sons, Clyde W. Williams of Stoney Point, Va.; Ennis Williams of Barboursvllle; Melvin E. Williams of Elkton. He is also survived by five daughters, Mrs. Luther Roach, Mrs. Russell Roach, Mrs. Kelly Roach, Mrs. Howard Gooden and Miss Sallie Williams, all of near Elkton. Twenty-nine grandchildren and one brother, Willie A. Williams of Swift Run, also survive. He also leaves one sister, Mrs. Bob Howard Morris of Elkton. The body is at the Brill funeral home here pending funeral arrangements which will be published in Thursday's News-Record

Daily News Record, Harrisonburg, VA, Thu Mar. 24, 1955
A. J. Williams Rites Thursday
ELKTON -- March 23—A funeral service for Andrew J, Williams, 74, a retired saw mill operator of near Elkton, will be conducted Thursday afternoon at two o'clock from the Elkton Free Pentecostal Church. The Rev. Ennis Dean, assisted by the Rev. James Ridenour, will conduct the services and burial will be in the Elk Run cemetery. Mr. Williams died at his home Tuesday afternoon following a lingering illness. Nephews will serve as pallbearers and nieces will act as flower bearers. The body will be removed from the Brill funeral home here to the church at one o'clock Thursday afternoon to lie in state until the hour of the funeral. Mr. Williams is survived by his wife, three sons and five daughters.

Unknown newspaper
ANITA I. WILLIAMS
WILLIAMS, I. ANITA age 67 yrs. of Elkton mother of Linda Good died 06 Sep 1994 at Harrisonburg, Va. Born 18 Jan 1927 in McGaheysville d/o the late Zeb & Bell Shifflett Knight. Married 06 Jul 1946 Edgar 'Dick' Williams who died 14 Dec 1991. Another daughter, Terry Lam of Elkton. Brothers, Cecil & Winston Knight both of McGaheysville. Sisters, Cleta Tutwiler & Wanda Armentrout both of McGaheysville & Deloris Marshall of Harrisonburg. Burial in Elk Run Cemetery at Elkton.

The Daily Progress, Charlottesville, VA, Jul. 12, 2002
ATHELENE WILLIAMS BRANHAM
Athelene Williams Branham, 85, of Fort Lauderdale, Fla., formerly of Charlottesville, died Wednesday, July 10, 2002, in a Fort Lauderdale hospital. Born Dec. 4, 1916, in Wilcoe, W.Va., she was the daughter of the late Edward B. and Molly Hurd Williams and was the wife of the late Robert N. Branham Jr. Mrs. Branham retired as a nurse with the Martha Jefferson Hospital. She is survived by a brother, Edward B. Williams of Margate, Fla.; two sisters, Sue A. Falin of Indian Harbor Beach, Fla. and Virginia W. Gull of Fort Lauderdale, Fla.; a stepdaughter, Camille Falwell of Charlottesville; two grandchildren; and two great-grandchildren. The family will receive friends from 3 to 5 p.m. Sunday afternoon at the Teague Funeral Home. A funeral service will be conducted 11 a.m. Monday morning at Laurel Hill Baptist Church with the Rev. Mac McDowell officiating. Interment will follow in Riverview Cemetery. Teague Funeral Service is in charge of arrangements.

The Daily Progress, Charlottesville, VA, Fri, Sep. 23, 2005
CHARLES EDWARD WILLIAMS
Charles Edward (C.W.) Williams of Charlottesville died Thursday, Sept. 22, 2005, after a long fight with cancer. He was 65 years old. Mr. Williams was the former owner of C. W. Welding in which welding was a part of his life for over 40 years. Mr. Williams was an avid fisherman, football fan and "jokester", but most of all he loved being with his family. He was preceded in death by his father, E. O. Williams and his mother, Alice Dunn Marshall. He is survived by his wife of 44 years, Marion Dunn Williams (Rita); one son, Jeffrey Edward Williams and his fiancee, Greer Gould of Richmond, Va.,; one brother, E. O. Williams Jr. and his wife, Barbara Ann of Charlottesville, Va.; two half brothers, Wayne Marshall and Mike Williams of Charlottesville, Va.; half sister, Margie Collier of Charlottesville, Va., and a number of other relatives in the Charlottesville area. The family wishes to express their thanks for the special friendships of Susan Kish, Karen Kish, Avis Haney and Mr. and Mrs. Wilbert Shifflett, they are part of an extended family. A special note of thanks and appreciation to Dr. Gordon Morris and staff, Dr. Pritchard, Hospice of the Piedmont and all those who C. W. came into contact with at the Martha Jefferson Hospital during his fight with cancer. Funeral services will be conducted at 11 a.m. Monday, Sept. 26, 2005, at the Hinton Avenue United Methodist Church with, the Rev. Edward Hopkins officiating. A graveside service will follow at 12:30 p.m. at the Wesley United Methodist Church Cemetery in Free Union. The family will receive friends 4 p.m. to 5 p.m. Sunday, Sept. 25, 2005, at the Teague Funeral Home. In lieu of flowers, memorial contributions may be made to the American Cancer Society, 3042D Berkmar Drive, Charlottesville, VA 22902. Teague Funeral Home is in charge of arrangements.

The Daily Progress, Charlottesville, VA, Nov. 4, 2002
CLARENCE HOWARD WILLIAMS
Clarence Howard Williams, 71, of Stony Point, died peacefully, Friday, Nov. 1, 2002, at Trinity Missions Nursing Home. He was born June 30, 1930, in Greene County, son of the late Walter Clyde and Verda Williams. Clarence lived most of his life in Stony Point and was known for his skills in carpentry and stone and brick masonry. He spent his last years on a local farm surrounded by the wildlife he enjoyed watching and feeding with his faithful companion, "Tom", his cat. A memorial service will be held at 2 p.m. Wednesday at Preddy's Creek Baptist Church. The Rev. Betty Norford will officiate.

Unknown newspaper
CORA SHIPLETT WILLIAMS
Services set Sunday for Services for Mrs. Williams
Funeral services for Mrs. Cora Williams 87, of Toledo who died early Thursday morning will be held at 2 pm. Sunday at the C. L. Chute Funeral Home in New Lexington with the Rev. Ralph Tucker of Crooksville officiating. Burial will be in New Lexington Cemetery. Mrs. Williams who died at the home of her daughter Mrs. Ernest D. Watson of the Maysville Pike, had been in failing health but death had been unexpected. Mrs. Williams the widow of John C. Williams, who died in 1945, was a member of the Methodist Church. Zanesville Chapter No. 52 of the Order of Eastern Star and The White Shrine at Somerset. She is survived by two daughters Mrs. R.P. McIlvoy of Toledo and Mrs. Watson, two sons Emmett and Robert N Williams of Toledo. 11 Grandchildren and 7 great grandchildren. The body was removed to the C. L. Chute Funeral Home to New Lexington where friends may call after 7 today. Note: born May 12 1872 died Aug 13 1959.

The Daily News Record, Harrisonburg, VA, Mon, Apr. 6, 1953
CORDELIA WILLIAMS
Mrs. Williams, of Swift Run, Dies
ELKTON, April 5—Mrs. Cordelia Williams, 77, wife of Henry Edgar Williams, and a lifelong resident of the Swift Run community, died at Rockingham Memorial Hospital at 2:30 Sunday morning following two years of ill health. She was a daughter of Henry A. and Julia Monger and had many friends in the Swift Run and Elkton communities. She was a member of the Evangelical United Brethren Church. Besides her husband, she is survived by four children, Mrs. Arthur Beazley, Mrs. Clyde Shifflett, and Raymond L. Williams, of Swift Run, and Walter Williams, of Elkton; three brothers, Charles Monger, of Stanardsville; Warren Monger, of Elkton, and Edgar Monger, of Mt. Crawford: two sisters, Mrs. Lillie Powell, of Barboursville, and Mrs. Louella Lawson, of Swift Run, and a half-brother, Tom Monger, of Swift Run. She also leaves eight grand children and six great grandchildren. The body will be removed from the Brill funeral home to the Williams home at five o'clock Monday afternoon. Funeral services will be held from the Williams home Tuesday morning at eleven o'clock. Burial will be in the family cemetery.

The Daily News Record, Harrisonburg, VA, Mon, Apr. 13, 1953
CORDELIA WILLIAMS
Mrs. Williams Services Held
ELKTON, April 12—Funeral services for Mrs. Cordelia Williams, of Swift Run, were held from the home with the Rev. Harold Layman officiating. Burial was in the family cemetery. She had been in feeble health for several years and died at Rockingham Memorial Hospital. She was a Miss Monger before marriage. Mrs. Williams was a member of the United Brethren church. Surviving are four children, Mrs. Arthur Beasley, Mrs. Clyde Shifflett and Raymond L. Williams, of Swift Run, and Walter W. Williams, of Elkton. Mrs. Williams had many friends in the Elkton and Swift Run communities and wide family connections.

The Daily Progress, Charlottesville, VA, Sun, Dec. 14, 2008
EARNEST JAMES WILLIAMS
Earnest James Williams went to be with Jesus on Thursday, December 11, 2008. Born November 7, 1926, in Palmyra, Virginia, he was the son of the late Orville Williams and Grace Davis Williams. He was also preceded in death by two sisters, Virginia Fairburn and Margie Shifflett; and four brothers, Russell Williams, Bernard Williams, Wilmer Williams, and Robert Williams. Surviving him are his wife of 58 years, Gladys Bell Williams; nine children, Rose Williams, Connie Williams, Ruby Harvey, Linda Staton, Brenda Tate, Pam Mawyer, Cindy Deane, Tammy Williams, and Tia Williams; 13 grandchildren; 15 great-grandchildren; and two sisters, Lucille Shifflett and Carrie Thomas. Earnest was a plumber for many years, a longtime member of Southside Church of God, and had served in World War II in the United States Navy. He was an avid fisherman who had a great sense of humor and loved to tell old stories. A funeral service will be held 2 p.m. Tuesday, December 16, 2008, at the Southside Church of God with Pastor Larry Hudson officiating. Interment will follow at Monticello Memory Gardens. The family will receive friends from 6:30 until 7:30 p.m. Monday, December 15, 2008, at Southside Church of God, Avon Street, Extended. Friends may sign the guest book at www.hillandwood.com

DONNIE LEE WILLIAMS
The Daily News Record, Harrisonburg, VA, Feb. 6, 2015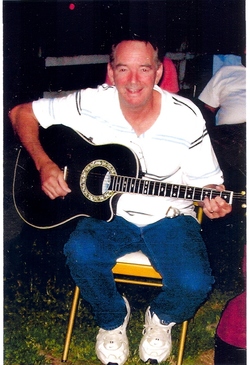 Donnie Lee Williams, 66, of Elkton, passed away at his home Sunday, January 25, 2015. He was born August 9, 1948, in Rockingham County and was a son of the late William Cecil and Madeline Frances Eppard Williams. He was also preceded in death by his father-in-law and mother-in-law, James Randolph and Lena Morris Shifflett, and sister-in-law, Lois Williams. Donnie graduated from Elkton High School and worked as a welder-pipefitter millwright. In February 1982, he went to work for Merck & Co. and retired December 1, 2013, after 32 years of service. Donnie had a gift for playing various musical instruments and had played bass guitar for the Gibson's Gospel Group, and attended Mercy and Grace Fellowship Church. He was an avid hunter and a licensed amateur radio operator, belonging to the ARRL Club. He loved spending time with his family and grandchildren. He was a loving husband, dad, granddad and poppy and will always be loved. On June 12, 1987, he married Brenda Starr Shifflett, who survives. He is also survived by children, Gail Shifflett (Jerry), Tina Eppard (Alan), Marti Perry (Rob), Brad Williams (Kimberly), and Stephanie Smith; grandchildren, Matthew Shifflett (Ashley), Megan Shifflett and fiance, Hunter Lawson, Madison Perry, and Brian and Benjamin Williams; great-grandsons, Parker and Paxton Shifflett; brothers, "Nugget" Williams, Steve Williams (Cathy), Mike Williams (Leesa); sister, Sharon Shifflett (Larry); and a number of nieces, nephews and extended family. Pastors Carter Dean, Eddie Deane and Ray Berry will conduct the funeral service 3 p.m. Sunday, February 8, 2015, at the Kyger Funeral Home Chapel in Elkton. Burial will follow in the Elk Run Cemetery. The family will receive friends from 6 to 8 Saturday evening, February 7, at the funeral home in Elkton. Friends may also call at Donnie and Brenda's home at anytime. Memorial contributions may be made to the Elkton Rescue Squad or the Elkton Volunteer Fire Company. Condolences www.kygers.com.

The Winchester Star, Winchester, VA, Mar. 10, 2003
EDWARD ELWOOD WILLIAMS, SR.
Edward Elwood Williams Sr., 52, of Front Royal, died Friday, March 7, 2003, in Warren Memorial Hospital. Mr. Williams was born April 21, 1950, in Front Royal, the son of Snowden Coleman and Gurnie Shifflett Williams. He was the owner of Plaza Cab of Front Royal. He was married to Barbara Kidwell Williams. Surviving with his wife are two sons, Edward "Porky" Williams Jr. and Michael Williams, both of Front Royal; three daughters, Debbie Pullen, Amber Williams and Nicky Williams, all of Front Royal; two stepsons, Giles and Jeremy McDonald, both of Charlottesville; three sisters, Martha "Bill" Jones and Marie Seekford of Front Royal and Elizabeth Scott of Strasburg; and 21 grandchildren. A funeral will be at 2 p. m Wednesday at Maddox Funeral Home, Front Royal, with the Rev. Jerry Young and Samuel Campbell officiating. Burial will be in Nineveh Presbyterian Church Cemetery. Pallbearers will be Russell Campbell, David Currier, Richard Wines, Lynn Norman, Carlan Brooks and John Cox. The family will receive friends from 7 to 9 p.m. Tuesday at the funeral home. Memorials may be made to the family of Mr. Williams, c/o Maddox Funeral Home, Inc., P. O. Box 442, Front Royal 22630.

The Daily Progress, Charlottesville, VA, Thu, Jul. 8, 2004
ELBERT ODELL WILLIAMS
Elbert Odell Williams, 89, of Earlysville, died Tuesday, July 6, 2004, in a local health care facility. He was born Nov. 13, 1914, and was the son of the late Clara Earl Snow Williams and William Durrette Williams. He was also preceded in death by his brothers, James H. Williams, Ferrell T. Williams, J. Russell Williams, Amon P. Williams, Mason C. Williams; and his sisters, Vandelia W. Herring and Susan Earl Williams. He was a merchant for over 30 years, until his retirement. Prior to that he worked for the City of Charlottesville, the City of Alexandria and during World War II at the Bethlehem Steel Shipyard at Spar-rows Point, Md. He is survived by his wife of 52 years, Catherine Thomasson Williams of Earlysville; sons, Elbert Williams Jr. and his wife, Barbara, Charles Williams and his wife, Rita, of Charlottesville, Michael O. Williams of Earlysville; two daughters, Joan K. Register and her husband, Jim, of Roanoke Rapids, N.C., Beatrice K. Lawson and her husband, Lewis, of Waverly, Va.; two sisters, Mrs. Beatrice W. Parks of Charlottesville, Mrs. Agnes Wingfield of Crozet; two brothers, Luby D. Williams of Barboursville and Denzal L. Williams of Springfield, Va. A graveside funeral service will be conducted at 3 p.m. Friday in Holly Memorial Gardens with the Rev. Sidney Craig officiating. The family will receive friends 7 to 8 p.m. this evening at the Teague Funeral Home. Friends may sign the guest book at teaguefuneralhome.com

ELZIE HARRISON WILLIAMS
WILLIAMS, ELZIE HARRISON age 71 yrs. of Elkton died 15 Mar 1980 at Harrisonburg, Va. Born 25 Dec 1908 in Rockingham Co. s/o the late Adam Elzie & Lydia Shifflett Williams. Wife, Lydia Morris. Daughters, Joyce Eppard, Lelia Hensley & Evelyn Breeden all of Elkton, Donna Stepp of McGaheysville & Geneva Shifflett. Sons, Adam Harrison Williams of Elkton, Alvin Ray Williams of Shenandoah & Charles Alfred, Roy Lee & Paul Dewayne Williams all at home. Sisters, Mrs. Ralph Hensley of McGaheysville, Pearl Prather of Inwood, WV. & Mettie Long of Martinsburg, WV. 10 grandchildren. Burial in Mt. Olivet Cemetery in McGaheysville.

The Daily News Record, Harrisonburg, VA, Wed, Dec. 20, 2006
EMMA WILLIAMS GOODEN
Emma Williams Gooden, 88, of Elkton, died Dec. 18, 2006, at Rockingham Memorial Hospital. Mrs. Gooden was born Aug. 30, 1918, in Rockingham County in the Sandy Bottom area, and was the daughter of the late Andrew J. and Fannie Lam Williams. She was a homemaker. Her husband, Howard Gooden, preceded her in death. She is survived by a son, Garland Williams and wife, Shelvy, of Elkton; a daughter, Jean Collier and husband, Randy, Stanardsville; a grandson, Glenn Williams and wife, Bebbie, of Shenandoah; and a great-granddaughter, Bethany Faith Williams; a sister, Bessie Roach of Elkton; and a number of nieces and nephews. Mrs. Gooden was also preceded in death by brothers, Clyde, Ennis and Melvin Williams, and sisters, Minnie and Nellie Roach and Sally Williams. Funeral services will be held at 2:00 p.m. Thursday, Dec. 21, 2006, at the Kyger Funeral Home Chapel in Elkton with the Rev. Anne Ross officiating. Burial will follow in Elk Run Cemetery. The family will receive friends from 7-8 p.m. Wednesday at the funeral home. Friends may call at the home of her son, Garland Williams, 319 West Washington St., Elkton, at any time.

The Coastland Time, NC, Sun, Jan. 12, 2003
FAYE L. WILLIAMS
POINT HARBOR - Faye L. WILLIAMS passed away quietly at her home on the Outer Banks November 7. Prior to retiring she worked at Robinson Memorial Hospital in Ravenna, Ohio as a director of discharge planning for Kent Visiting Nurses. She was a graduate of the Akron City (Ohio) Hospital School of Nursing with Cadet Nurse Corps. In 1989 she had a complete heart transplant and was grateful for nearly 14 additional years. Surviving are her husband of 57 years, George W. WILLIAMS; a son, David WILLIAMS and wife Ann of Pullman, Washington; a daughter, Georgia SHIFFLETTE and husband Jay of Melbourne, Fla.; a sister, Irene JUSTUS of Brimfield, Ohio. She was predeceased by her parents, Olive and Frank McCORMICK and a daughter, Camilla MOZER-TESTA. A memorial service is tentatively planned at a later date at Brimfield United Methodist Church in Ohio.

The Daily News Record, Harrisonburg, VA, Fri, Jul. 14, 2006
FLORENCE EPPARD WILLIAMS
Florence Eppard Williams, 81, a resident at Harrisonburg Health & Rehabilitation Center, and formerly of Elkton, went home to be with the Lord, Wednesday, July 12, 2006, in Harrisonburg. Mrs. Williams was born April 18, 1925, in the Thoroughfare area of Elkton, and was the daughter of the late Joseph B. and Rosetta Eppard Dean. She attended Maple Spring School, was a member of the Baptist Church and a homemaker who enjoyed gardening. On October 11, 1941, she married Norman Shacklette Williams, who died May 8, 1992. Mrs. Williams is survived by two daughters, Marvella Morris and husband, Frank, Margaret Hitt and husband, Coe Jr., both of Elkton; a brother, Rudolph Eppard, Elkton; a special niece, Beverly Thomas and other nieces and nephews. Besides her husband, she was preceded in death by a brother, Malcolm Eppard, and a sister, Velva Jean Lam. Funeral services will be held 2:00 p.m. Saturday afternoon, July 15, 2006, at the Kyger Funeral Home Chapel in Elkton. The Rev. Hudson Nuckols will conduct the service. Burial will follow in the Elk Run Cemetery in Elkton. The family will receive friends Friday from 7 to 8 p.m. at the Kyger Funeral Home in Elkton. The casket will be open for the visitation only. Memorial contributions may be made to the Elkton Rescue Squad, P.O. Box 152, Elkton, 22827 or to the Church of the donors choice. NOTE: parents should be Joseph B. and Rosetta Dean Eppard

The Daily Progress, Charlottesville, VA, Wed, Jul. 16, 2008
GEORGIA WILLIAMS
Georgia "Thelma" Williams, 83, of Greene County, passed away Tuesday, July 15, 2008. Born February 25, 1925, she was the daughter of the late Raymond Williams and Rachel Geer Williams. She was also preceded in death by one sister, Alice Shifflett; and three brothers, Earnest Williams, Ashby Williams and Joe Williams. Georgia was known as a great homemaker and living in Greene all her life. She is survived by three brothers, Amos Williams, Harry "Bud" Williams and Thomas Williams and his wife, Ruby, all of Stanardsville; one sister, Frances Williams, also of Stanardsville, one special nephew, Bradley Williams; and numerous nieces and nephews. A funeral service will be conducted by the Reverend Charles Shank and the Reverend Vernon Peachy at 12 p.m. Friday, July 18, 2008, at Mt. Herman Mennonite Church. Burial will follow at the church cemetery. The family will receive friends at Ryan Funeral Home from 6 until 7 p.m. Thursday, July 17, 2008. Ryan Funeral Home is in charge of arrangements.

The Daily Progress, Charlottesville, VA, Wed, Mar. 30, 2005
GEORGIA WILLIAMS BUTLER
Georgia Williams Butler, 83, of Gordonsville, died Tuesday, March 29, 2005, in the Martha Jefferson Hospital in Charlottesville. She was born March 24, 1922, in Greene County and was a daughter of the late Newton Guy Williams and Mattie Shifflett Williams. She was a member of the Gordonsville VFW Ladies Auxiliary. Mrs. Butler is survived by her husband of 53 years, Richard Keith Butler Sr. of Gordonsville; three daughters, Regina Meeks and her husband, Barry, of Orange, Debbie Breeden and her husband, Ricky, of Orange, Teresa Butler and Randy Shifflett, both of Gordonsville; two sons, Richard Keith Butler and his wife, Hiltrud, of Enterprize, Ala., Thomas Wayne Butler and his wife, Janet, of Buckingham; 13 grandchildren; 10 great-grandchildren; seven nieces and four nephews. She was also preceded in death by one brother, Ernest M. Williams; and a sister, Elsie Williams Morris. Funeral services will be held at 11 a.m. Thursday, March 31, 2005 at the Preddy Funeral Home Chapel in Gordonsville with interment in Maplewood Cemetery. The Rev. Marilyn Spencer will officiate. The family will receive friends from 7 to 8 this evening at the funeral home. Memorial contributions may be made to the Hospice of the Piedmont, 2200 Old Ivy Road, Suite 2, Charlottesville, VA 22903

Unknown newspaper
GLADYS W. WILLIAMS ASHTON
Gladys E. Williams Ashton, 91, formerly of Front Royal, VA passed away on Tuesday, August 10, 2004 in Houston, TX. She was the wife of the late William U. Ashton of Leesburg, VA. She was the beloved mother of Claude F. (Bobbe) Ashton of Wildwood, MO and Betty Jayne (Rev. Raymond D.) Hill of Houston, TX; dear sister of Anna Marders, Roy O. (Colleen) Williams, Eleanor (Rex) Shiflett all of Front Royal, VA, Ruby Nicholson of Manassas, VA, Mazie (Robert) Ritenour of Harrisonburg, VA; cherished grandmother of 11 and great-grandmother of 15. She was preceded in death by her parents Leroy and Mamie Fincham Williams, sisters: Blanche Downs, Mable Hines, Erma Pomeroy and brother Randolph Williams all of Front Royal, VA. A visitation will be held on Friday, August 13, 2004 from 7:00pm-9:00pm at Turner-Robertshaw Funeral Home, 1200 N. Shenandoah Ave., Front Royal, VA. A funeral service will be held on Saturday, August 14, 2004 at 11:00 am at Turner-Robertshaw Chapel with Rev. Raymond D. Hill officiating. Interment will be Saturday, August 14, 2004 at 2:00 pm at Union Cemetery in Leesburg, VA. Pallbearers will be Raymond D. Hill, Jr., Stephen Hill, David Ashton, James Marders, Michael Williams and Mark Sims. Condolences may be sent to Mrs. Ashton's daughter, Betty J. Hill, 9915 Eden Valley Drive, Spring, TX 77379. Turner-Robertshaw Funeral Home is handling the arrangements.

The Daily News Record, Harrisonburg, VA, Fri, Sep. 25, 1982
HAYWOOD WILLIAMS
Haywood Williams, 60, of Stanardsville died Sept. 23, 1992, at his home. Mr. Williams was born Sept. 10, 1932, in Greene County and was a son of Nellie Shifflett of Stanardsville and the late Nicholas Williams. Surviving in addition to his mother are his wife, Gertie Morris Williams; a daughter, Nellie B. Hoffman of Madison; five sons, Tommy Morris of Quinque, David Williams of Ruckersville, and Ronnie, Dale and Woody Williams, all of Stanardsville; four sisters, Flossie Breeden of Orange, Madeline Williams of Stanardsville, Pearl Lamb of Barboursville and Ronnie Lawson of Ruckersville; a brother, Edward Williams of Charlottesville; and nine grandchildren. The Rev. Eli Slabaugh will conduct the funeral at 11 a.m. Saturday at Mount Herman Mennonite Church. Burial will be in the church cemetery. The family will receive friends 7-8 p.m. today at the Ryan Funeral Home in Quinque. 2nd Great-grandson of William Jefferson Morris & Luraney Shiflett

The Daily Progress, Charlottesville, VA, Jul. 30, 2002
HESTER MAE HERRION WILLIAMS
Hester Mae Herrion Williams, 89, of Stoney Point, died Sunday, July 28, 2002, in a Charlottesville healthcare center. She was born Aug. 16, 1916, in Greene County, a daughter of the late Walter Herrion and Alma Morris Herrion. She was married to the late Walter Clyde Williams and was a member of the Eheart Pentecostal Church. In addition to her parents and her husband, she was preceded in death by a daughter, Eunice Ballowe; two sisters, Allie Figgans and Lillie Haney; and one brother, Herbert Herrion. Mrs. Williams is survived by one daughter, Mary Sacre and her husband, George, of Stoney Point; three brothers, Johnny Herrion and Henry Herrion, both of Barboursville, and Edward Herrion of Charlottesville; four sisters, Minnie Morris of Stoney Point, and Verda Williams, Margaret Watson and Lottie Shifflett, all of Barboursville; six grandchildren, Steve Haney, Christopher Haney, George "Butch" Sacre Jr., Bruce Sacre, Michael Sacre and Mary Herring; and eight great-grandchildren. She was loved by all and will be greatly missed. The family will receive friends from 7 to 8 p.m. this evening at Preddy Funeral Home, Gordonsville. Funeral services will be held at 11 a.m. Wednesday morning at the Preddy Funeral Home Chapel in Gordonsville with interment in the Eheart Pentecostal Church Cemetery. Brother Buzzy Deane and Brother Dennis Collier will officiate. Preddy Funeral Home, Gordonsville, is in charge of arrangements.

The Daily Progress, Charlottesville VA, Dec. 12, 2001
IRVIN RAY WILLIAMS
Irvin Ray Williams, 74, went home peacefully to be with his Lord on Monday, Dec. 10, 2001. Born March 3, 1927, in Greene County, he was the son of the late Elzie John and Lillie F. Shifflett Williams. He is survived by his wife of 54 years, Lucille Williams of Charlottesville; a daughter, Joyce Ann Morris; two sisters, Dorothy Shifflett and Lena Stinson; a brother, Roy Williams and his wife, Lorraine, all of Charlottesville; four special grandchildren, Taffany Matos, Anthony Matos, Eden Miller, and Brooke Fowler; a special niece, Nicole Dickinson, and a number of other nieces and nephews; and a special cousin, Thurman Williams and his wife, Phyllis. The family will receive friends from 7 to 9 p.m. Thursday evening at the funeral home. A funeral service will be held at 2 p.m. at the Hill & Wood Chapel, with interment to follow in Holly Memorial Gardens. Members of the family would like to express their appreciation to all the neighbors and friends who have supported them during this time. Hill & Wood Funeral Service is in charge of arrangements.

The Daily Progress, Charlottesville, VA, Sat, Nov. 22, 2003
JAMES HOWARD WILLIAMS
James Howard Williams died at his home, Friday, November 21, 2003. Son of the late William Durrette and Clara Snow Williams, he was born July 4, 1923, in Greene County, Va. He was preceded in death by his previous wife, Maude Smith Williams. He was also preceded in death by his brothers Ferrell T. Amon P. Jr. Russell, and Mason C. Williams and his sisters, Vandelia Williams Herring and Susan Earl Williams. He is survived by his devoted wife of 20 years, Nancy Gibson Harmon Williams and her children, David E. Harmon Jr.; and his son, Eric Harmon of Charlottesville and Robin Harmon Covington and her husband Richard Jr., and their children, Rebecca Louise and Richard III of Keswick, who will fondly remember their "Grandpa Jim" and sharing of his milk and cookies. Jim is also survived by his children, James Howard Buster Williams Jr., and his wife Janet; his daughters Linda Williams Mams and her husband Carl, and Sandra Williams Valdmets and her husband Michael. He is also survived by his brothers Elbert O. and his wife Catherine, Luby D. and his wife Eunice, Denzal L. and his wife Lucille, his sisters Agnes Williams Wingfield and her husband Buck and Beatrice Williams Parks. His survivors also include his grandchildren Ashley Mams, Tony, Cody and Miranda Williams; and one great grandchild, and a host of nieces and nephews Mr. Williams was a proud WWII veteran having served as a Coxswains Mate aboard the gun boat U.S.S. Greene. He transported soldiers from England across the channel to France on D-Day and then marched ashore after the last run. He also served in the Pacific Theatre until the war ended. He was the retired owner of Albemarle Realty and Building Company. He served many years as a Real Estate Broker and as a Builder and Developer in the surrounding areas. He was a past President of the Blue Ridge Home Builders Association. Mr. Williams was a member of the Pine Ridge Church of the Brethren and a prior member of the Veterans of Foreign Wars. A graveside funeral service will be conducted at 2 p.m. Sunday, November 23, 2003, at Holly Memorial Gardens. The family will receive friends from 5 to 7 p.m. today at Teague Funeral Home. In addition to flowers, the family suggests that memorial contributions be made to the Barnabas Project, Charlottesville First Assembly, 1010 Rio Road East, Charlottesville, VA 22901. Friends may sign the guest register at teaguefuneralhome.com.

The Index Journal, Calhoun Falls, SC, Jun. 9, 2005
JIMMY RAY WILLIAMS
CALHOUN FALLS, SC -- Jimmy Ray Williams, age 42, of 609 Aiken Street, died Wednesday, June 8, 2005 at his home.
Jimmy was the son of the late Eddie and Irene Shiflet Williams. He was an electrician at West Point Stevens, Calhoun Plant.
Survivors include his wife, Donna L. Williams of the home; Brother, Eddie Williams of Lowndesville; Sisters, Kathy Manning of Calhoun Falls, Ruthie Pitts of Elberton, GA, Susan Partridge and Rebekah Parnell both of Calhoun Falls; and several nieces and nephews. Funeral Services will be held Friday, June 10, 2005 at 3:00PM in the Chapel of Calhoun Falls Funeral Home with Reverends Jerry Dalton and Harold Lawrence, Jr. officiating. Burial will follow at Latimer Cemetery. The family will receive friends from 1:00PM until service time Friday at the funeral home. Flowers will be accepted or memorials may be made to Hospice care of the Piedmont, 408 W. Alexander Avenue, Greenwood, SC 29646. Calhoun Falls Funeral Home is in charge of the arrangements.

The Northern Virginia Daily, VA, Thu, Jan. 24, 2013
JUDITH ANN WILLIAMS
Judith Ann Williams, 67, of Front Royal, passed away Wednesday, January 23, 2013, at Warren Memorial Hospital. A memorial service will be held on Monday, January 28, 2013, at 4:00 p.m at Marlow Heights Baptist Church, conducted by Rev. Jim Bunce. Mrs. Williams was born March 18, 1945 in Alexandria, VA, daughter of the late James Bedford and Elsie Shifflett Cameron of Front Royal. Surviving are six sons, Troy Williams of Front Royal, Todd Williams of Berryville, VA, Trent Williams of West Virginia, Shawn Hale of Front Royal, Terry Williams of Front Royal, and Timothie Williams of Front Royal; four daughters, Toni Williams of Front Royal, Katei Williams of Front Royal, Jazzmyne Williams of Front Royal, and Tommee Williams of Front Royal; and one brother, James Cameron of Illinois. She was predeceased by a son, Tieler Williams. The family will receive friends following the memorial service until 7:00 p.m. at Marlow Heights Baptist Church. Arrangements are being handled by Maddox Funeral Home. Sign the Guest Book at www.nvdaily.com/obituaries.

The Index Journal, Greenwood, SC, Wed, Jan. 9, 2008
KATHY WILLIAMS MANNING
CALHOUN FALLS -- Mrs. Kathy Manning, age 57, of 218 Craft St., Calhoun Falls, passed away Monday, Jan. 7, 2008 in Abbeville. She was preceded in death by her parents, Eddie "Buddy" Williams and Irene Shiflet Williams and brother Jimmy Williams. Survivors include her husband, Tommy Manning; daughter and son-in-law Kim and Allen Sammons and granddaughter Alley Elizabeth Sammons of Calhoun Falls; brother Eddie Williams of Lowndesville; sisters, Ruthey Pitts of Elberton, Ga., Susan Partridge and Rebekah Parnell, both of Calhoun Falls. Services will be held at the Fairfield Street Church of God in Calhoun Falls on Thursday, Jan. 10 at 2 p.m. Interment will follow at Latimer Cemetery. The family will receive friends today from 6-8 p.m. at Calhoun Falls Funeral Home. Flowers will be accepted or memorials can be made to Abbeville Home Health. The family may be contacted at the home of Kim Sammons, 83 McKenley Creek Road, Calhoun Falls. Calhoun Falls Funeral Home has charge of arrangements.

The Daily News Record, Harrisonburg, VA, Tue, Sep, 20, 2005
LAWRENCE GARRY WILLIAMS
Lawrence Garry Williams, 60, of 20371 Shady Acres Drive in Elkton, died Friday, Sept. 16, 2005, at the University of Virginia Medical Center in Charlottesville, where he had been a patient for the past week. Mr. Williams was born July 16, 1945, in Harrisonburg, and was the son of Lorraine Virginia Oliver Williams Smith of Elkton and the late Amos Lawrence Williams. He was a lifetime resident of this area and was a self-employed masonry contractor. He was a member of the Virginia Bear Hunters Association, the Building Trades Association, and the Massanutten Bear Club. He was also a member of the Eagles, the Moose, the Tennessee Walking Horse Association and the Shenandoah Valley Horsemen Association. On May 3, 1969, he married Carol Ann Dolin, who survives. In addition to his mother and wife, he is survived by three daughters, Teresa Pence and Sherry Hall, both of Elkton and Joanna Garland of Lyndhurst; a brother, Charles Williams of Shenandoah; and seven grandchildren. The Rev. Johnny Hensley will conduct the funeral 2 p.m. today at the Upper Room Church. Burial will follow at Mount Olivet Cemetery in McGaheysville. The family will receive friends at the Williams home at any time.

The Winchester Star, Winchester, VA, Feb. 5, 2000
LENA JANE WILLIAMS SHIFFLETT
Lena Jane Williams Shifflett, 84, of 120 Elaine Drive, Winchester, died Friday, Feb. 4, 2000, in Winchester Medical Center. Mrs. Shifflett was born Feb. 14, 1915, in Front Royal, the daughter of George Calvin and Hester Hannah Agnes Woodard Williams. She was a seasonal worker with National Fruit Product Co. She was a member of Woodbine Assembly of God in Clearbrook, and attended Friendship Tabernacle. She was married to Anfield Shifflett, who died in 1957. Surviving are four daughters, Ella Jean Brannon of Cross Junction, Mary L. Wilkens of Stephens City, and Lillie M. Shifflett and Ruth S. Graves, both of Winchester; three sons, Charles D. Shifflett of Winchester, Paul A. Shifflett of Chelsea, Mass., and David E. Shiflet of Clearbrook; two stepdaughters, Ruby Harden of Clearbrook and Julia Palmer of Gerrardstown, W.Va.; a stepson, Ray Shifflett of Winchester; a sister, Mabel Sechrist of Paris; 32 grandchildren; and numerous great-grandchildren and great-great-grandchildren. Two daughters, Anna Mae Brannon and Dorothy McFarland, two sons, Arthur A. Shiflet and Donnie L. Shifflett, and a stepson, Junior Shifflett, are deceased. A funeral will be at 11 a.m. Monday at Omps Funeral Home, with the Rev. David Palmer, the Rev. Charles Shifflett, and the Rev. Donnie Stotler officiating. Burial will be in Shenandoah Memorial Park. Pallbearers will be will be grandsons: Richard Cunningham, Billy Shifflett, Jeff McFarland, Kevin Wilkins, Ricky Brannon, Ricky Brannon Jr., Bobby Shifflett, Timmy Shifflett, Charlie Shifflett, Bruce Brannon, and Rodney Brannon. The family will receive friends from 7 to 9 p.m. Sunday at the funeral home. Memorials may be made to the Lena Shifflett Burial Fund, c/o Omps Funeral Home, 1600 Amherst St., Winchester 22601.

The Daily Progress, Charlottesville, VA, Sat, Jun. 27, 2009
LENA MAE WILLIAMS STINSON
Lena Mae Stinson, 82, of Charlottesville, passed on Monday, June 22, 2009. She was born on March 3, 1927, in Greene County, the daughter of the late John Elzie Williams and the late Lillie Shifflett Williams. She was preceded in death by a son, Melvin Tate; a brother, Irvin Williams; a granddaughter, Paula Faye Tate; and a grandson, Brian Christopher Tate. She was member of Rivanna Baptist Church in Charlottesville. She represented the true meaning of the word "Mom" and was always there for her family. We will always remember her loving smile and her gentle touch, she will remain in our hearts forever. She is survived by two sons, Mays Wilson Tate of Miles City, Montana and Monte Rae Tate and his wife, Martha, of Earlysville. She is also survived by a sister, Dorothy Williams Shifflett of Charlottesville; and a brother, Roy L. Williams and his wife, Loraine, of Charlottesville. Other survivors include grandchildren, Jeffrey Tate of Culpeper, Rodney Tate and his wife, Kimberly, of Stanardsville, Wilson Tate and his wife, Lisa, of Culpeper, Monte Tate Jr. and his wife, Cindy, of Charlottesville, Mays Tate of Culpeper, Eric Tate and his fiancee, Lori Ayscue, of Charlottesville, and Travis Tate of Earlysville; great- grandchildren, Andrew Hunter Tate, Austin Tyler Tate, Ryan Michael Tate, Lance Parker Tate, Lauren Elizabeth Tate, McKenzie James Dolin, Kourtney Paige Tate, Dalton Taylor, Austin Brian Tate, Jarrett Tate, Ashley Tate, and Carson Rae Tate; great-great- grandchild, Sydney Tate; nieces, Marie Belew and her husband, Lacy, of Charlottesville, Margaret Shifflett and her husband, Richard, of Charlottesville; a nephew, James Shifflett of Charlottesville; and many great-nieces and great-nephews, as well as numerous loving friends and relatives. A visitation will be held from 5 until 7 p.m. Sunday, June 28, 2009, at Hill and Wood Funeral Home. A funeral service will be held at Rivanna Baptist Church 2 p.m. Monday, June 29, 2009, with the Reverend Larry Wingfield officiating. Interment will follow at Maplewood cemetery in Gordonsville. Condolences may be sent to the family at www.hillandwood.com.

The Middlesboro Daily News, Middlesboro, KY
LILLIE M. WILLIAMS SHIFLET
Lillie M. Shiflet, 81 KOKOMO, Ind. — Lillie M. Shiflet, 81, passed away Wednesday, Feb. 13, 2002, at Howard Community Hospital. She was born Jan. 5, 1921, in Claiborne County, Tenn., a daughter of Levi and Ada (Cinnamon) Williams. She was a homemaker and a member of Bethel Tabernacle Church in Kokomo. She was preceded in death by her husband, Elbert Carl Shiflet, on Sept. 16, 1999. Survivors include her daughters and sons-in-law, Lisa and Mike Holmes, Kokomo, Bea and James (Buddy) Moore, Middlesboro; sons and daughters-in-law, Conley and Brenda Shiflet, Bobby and Bobbie Ann Shiflet, Jimmy and Pat Shiflet, Wayne and Nell Shiflet, Elbert C. and Elsie Shiflet Jr., all of Kokomo; 18 grandchildren, Diane Bright, Kim Amore, Glen Shiflet, Shelia McBride, Carolyn Moore, Sheri Hatfield, Rhonda Hobby, Angie Fields, Kevin Shiflet, Jeff Shiflet, Bryan Shiflet, Kelly Shiflet, Missy Kunkle, Rich Holmes, Brook Shiflet, Brittany Shiflet, Janet Womble, Chris Holmes; 24 great-grandchildren, 1 great-great-grandchild; sister, Charlene Wisecup, Georgetown, Ohio; and a brother, Levi Williams Jr., Milford, Ohio. Funeral services will be conducted at 11 a.m. Saturday at Bethel Tabernacle Church, 661 West 400 So., Kokomo, with the Rev. David Cornelius presiding. Burial will be in Sunset Memory Gardens Cemetery. Visitation is from 4-8 p.m. today, and one hour prior to services Saturday at Bethel Tabernacle Church. Memorials are suggested to Bethel Tabernacle Church. Ellers Mortuary, Main Street Chapel, Kokomo, Ind., is in charge of arrangements.

The Daily News Record, Harrisonburg, VA
LORANIA WILLIAMS HEARD
Lorania Williams Heard of Grottoes, died Sunday, May 12, 2002, at Rockingham Memorial Hospital in Harrisonburg. Mrs. Heard was born in Rockingham County, and was the daughter of the late Oscar and Annie Morris Williams. She was employed at Duplan and later she and her husband owned and operated Heard's Clothing Store in Grottoes for many years. She was a member of the Grottoes United Methodist Church. Her husband, J.P. Heard, preceded her in death. She was the last surviving member of her family and is survived by a number of nieces and nephews. At Mrs. Heard's request, a graveside service will be held 3:30 p.m. today at Eastlawn Memorial Gardens near Harrisonburg with the Rev. Roger Hart officiating. There will be no visitation and the casket will remain closed. Memorial contributions may be made to a charity of choice. Arrangements are by the Kyger & Trobaugh Funeral Home in Elkton.

The Daily Progress, Charlottesville, VA, Wed, Oct. 19, 2005
LUCILLE MARIE PERRY WILLIAMS
Lucille Marie Perry Williams, 77, of Charlottesville, passed away peacefully Sunday, Oct. 16, 2005, at her home with her family by her side. Born on June 30, 1928, in Mineral, Va., she was the daughter of the late Simon and Elizabeth Stokes Perry. She was also preceded in death by her husband of 58 years, Irving Ray Williams and three brothers, Simon J. Perry, Eugene L. Perry and Earl Joseph Perry. Mrs. Williams was a member of Preddy's Creek Baptist Church and had retired from Sperry Marine after 30 years of service. She is survived by her daughter, Joyce Anne Morris of Charlottesville; two sisters, Ann Dickinson of Charlottesville and Shirley Cough of Mineral; two brothers, John Perry of Charlottesville and Lewis Perry of Chesterfield, Va. and by a number of nieces and nephews. A funeral service will be conducted at 2 p.m. Wednesday, Oct. 19, 2005, in the chapel of the Hill & Wood Funeral Home with the Rev. Betty Norford officiating. Burial will follow in Holly Memorial Gardens. The family will receive friends this evening from 7 to 8:30 p.m., at the funeral home. The family would like to thank the Rev. Norford for her tender loving care and the staff of the Hospice of the Piedmont for their continuing support to the family.

The Daily News Record, Harrisonburg, VA, Wed, Jun. 15, 2005
LYDIA MARGARET WILLIAMS
Lydia Margaret Williams, 80, of Elkton, died Monday, June 13, 2005, at her home. Mrs. Williams was born March 1, 1925, in Greene County, and was the daughter of the late Jack and Columbia "Sis" Shifflett Morris. She was a homemaker and had attended the Pentecostal Church. On Aug. 6, 1942, she married Elzie Williams, who preceded her in death March 15, 1980. She is survived by four sons, Harrison Williams, Charles Williams, and Ray Williams, all of Elkton, and Paul Williams of Stanardsville; four daughters, Donna Stepp, Joyce Eppard and Evelyn Breeden, all of Elkton and Geneva Shifflett of Shenandoah; two brothers, Delmar Morris and Raymond Morris, both of Elkton; 18 grandchildren and 27 great-grandchildren. The Rev. Carter Dean will conduct the funeral 2 p.m. Friday at the Kyger Funeral Home in Elkton. Burial will follow at Mount Olivet Cemetery in McGaheysville. The family will receive friends from 7 to 8 p.m. Thursday at the funeral home. Friends may also call at the Williams' home, 403 Jackson Ave., Elkton, at any time.

The Daily News Record, Harrisonburg, VA, Dec. 8, 2003
MADELINE WILLIAMS DEAN
Madeline Williams Dean, 64, of Elkton, died Saturday, Dec. 6, 2003, upon arrival at Rockingham Memorial Hospital in Harrisonburg. Mrs. Dean was born Dec. 9, 1938, in Rockingham County, and was a daughter of the late Wilbert and Thelma Lam Williams. She was a lifelong resident of the area. She was a homemaker and a member of the Elkton Pentecostal Church. On June 26, 1954, she married Earman Miller Dean, who survives. She is also survived by a son, Donald R. Dean of Elkton; two daughters, Teresa A. Hensley and Janice M. Carr, both of Elkton; three brothers, Forrest Williams, Dallas Williams and Louin Williams, all of Elkton; a sister, Hilda Meadows of Elkton; and 12 grandchildren. The Rev. Kinzy Reed will conduct the funeral 11 a.m. Wednesday at the Elkton Pentecostal Church. Burial will follow at Elk Run Cemetery. The family will receive friends from 7 to 8 p.m. Tuesday at the Kyger Funeral Home in Elkton.

The Daily News Record Rockingham Co., VA, Sep. 5, 2001
MADIE LEE WILLIAMS
Madie Lee Williams, 87, Elkton, died Tuesday, Sept. 4, 2001, at Rockingham Memorial Hospital in Harrisonburg. She had been ill for the past several years. Mrs. Williams was born June 10, 1914, in Page County, and was a daughter of the late John William and Essie Baker Merica. She was a lifetime resident of this area and was employed by Casey Jones, Blue Bell and Wrangler for 53 years. Her husband, John Alfred Williams, died Aug. 26, 1968. She is survived by a son, Millard Williams, Elkton; a daughter, Minnie Wooddell, Elkton; two sisters, Mabel Anderson and Wanda Cochran, both of Elkton; and a grandson. The Rev. Donald T. Leatherman will conduct the funeral at 3 p.m. Thursday at Bear Lithia Baptist Church in Elkton. Burial will be at Koontz Cemetery near Elkton. The family will receive friends from 7 to 8 this evening at the Kyger & Trobaugh Funeral Home in Elkton. Friends may also call at the home of her daughter.

Unknown newspaper
MARGARET ANN WILLIAMS SHIFFLET
Margaret Ann Williams was born Aug 31, 1885 in Lake County. She attended school in Lake County and also attended Eastern Normal Teacher's College in Madison. She then taught school in Moner County. She married Henry Shifflet on Dec 7, 1904 in Lake County. The couple lived in various towns before settling in Aberdeen. Henry passed away in 1962 and she moved to North American Baptist Home in Madison in 1974 where she resided until her death. She was preceded in death by two sons. She was a member of the Presbyterian church for 50 years. She was a member of the Order of Eastern Star for over 50 years and was a Past Worthy Matron. She belonged to the Aberdeen Sorosis Club and Royal Neighbors. Burial Riverside Cemetery Aberdeen, SD. Survivors include one daughter: Mrs. Rowena Pearson of Dillon, CO. one brother, Owen Williams of Madison, SD, 4 grandchildren, 10 great grand children and several nieces and nephews.

The Express News, Jul. 9, 2010
MARGARET WILLIAMS KURTZ TERRILL
Margaret K. Terrill, our beloved mother, grandmother, and great grandmother, went to be with our Lord on July 7, 2010. She was preceded in death by her first husband of 38 years James M. Kurtz, her second husband of 22 years Lawrence Terrill, and her two sons James Kurtz and Tex Kurtz. Margaret is survived by her daughters; Toy Kurtz, Diane Nelson, Debbie Morrison, sons; John Kurtz and wife Pam, Eric Kurtzand wife Rose, numerous grandchildren and great grandchildren. Visitation will be from 7:00pm to 9:00pm on Friday, July 9, 2010 at Funeraria del Angel Roy Akers. Funeral Services will begin at 2:00pm on Saturday, July 10, 2010 at the funeral home. Interment to follow at Salem Cemetery. Please visit www.rakersfuneralhome.com for online tributes. Note: d/o James Williams and Rosie L. Shifflett

MARVIN LEE WILLIAMS
The Daily News Record, Harrisonburg VA, Tue, Mar. 27, 1979
Williams Funeral
ELKTON — The funeral for Marvin Lee Williams, 78, of Elkton will be conducted 11 a.m. Wednesday at Elkton Pentecostal Church by the Rev. Ennis Dean. Burial will be in Elk Run Cemetery. Mr. Williams died Sunday at Rockingham Memorial Hospital. He was born April 12, 1900 in Rockingham County and was a son of the late Bruce and Cassie Shifflett Williams. He was the last surviving member of his immediate family. The body is at Brill Funeral Home, where friends may call.

The Daily Progress, Charlottesville, VA, Fri, Jun. 20, 2008
MARY E. WILLIAMS SACRE
Mary E. Williams Sacre, 66, of Stony Point died Wednesday, June 18, 2008 at the Martha Jefferson Hospital. Born July 3, 1941, in Albemarle County, she was a daughter of the late Walter Clyde Williams and Hester Mae Herrion Williams. She was the wife of the late George Ronnie Sacre Sr. She loved gardening and flowers and lived life to the fullest. She was a special grandma to many children and a very special lady. She will be greatly missed by many whom she has touched in her own special way. She will be forever in our hearts. Mrs. Sacre is survived by three sons, George R. "Butch" Sacre Jr. and his wife, Sandy, of Barboursville, Bruce A. Sacre of Stony Point, Michael W. Sacre and his wife, Pamela, of Ruckersville; one daughter, Mary E. Herring and her husband, Ronnie Herring Jr., of Stony Point; eight grandchildren, Tina Herring, Christi Herring, Cody Herring, Chloe Herring, Joren Sacre, Brandon Shifflett, Malcolm Sacre; one great-grandchild, Hailey Linkswiler; two nephews, Steve Haney, Chris Haney; dear friends, Debbie McWilliams, Donielle Abel, Brenda Moon, Billy Howell and a host of other relatives and friends. She was also preceded in death by a sister, Eunice Ballowe; and a number of aunts, uncles and cousins. Funeral services will be held 11 a.m. Saturday, June 21, 2008, at the Preddy Funeral Home Chapel in Gordonsville with interment to follow in Maplewood Cemetery. Pastor James Omie Shifflett will officiate. The family will receive friends from 6 until 8 p.m. Friday, June 20, 2008, at the funeral home.

The Daily Progress, Charlottesville, VA, Tue, Sep. 21, 1993
MATTIE OLER SHIFFLETT WILLIAMS
Mattie Oler Williams, 91, of Stanardsville passed away Monday Sept. 20, 1993, in Evergreene Nursing Home in Stanardsville. She was born March 14, 1902, in Greene County, daughter of the late Henry W. Shifflett and Mary Ann Shifflett. She was the wife of the late Newton Guy Williams. Mrs. Williams is survived by two daughters, Georgia W. Butler of Gordonsville and Elsie M. Morris of Ruckersville; six brothers, William H. "Sonny" Shiflett of Trevillians, George L. Shiflett of Stoney Point, Reuban L. Shiflett, of Charlottesville, Malcolm H. Shiflett, Morgan C. Shiflett and Wilmer J. Shiflett, all of Gordonsville; 16 grandchildren; 35 great-grandchildren. Mrs. Williams was preceded in death of one son, Earnest M. Williams; one brother, Aubrey S. Shiflett; and three sisters, Nettie P. Lamb, Mary J. Drumwright and Minnie B. Bodine. Funeral services will be held at 2 p.m. Wednesday at Preddy Funeral Chapel in Gordonsville. The Rev. Miles Van Skike will officiate. The family will receive friends from 7-8 p.m. today at the funeral home.

The Daily News Record, Harrisonburg, VA, Sep. 13, 2002
MAYME WILLIAMS LAWSON
Mayme Alice Lawson, 95, died peacefully at her home, 125 Pine St., Elkton, on Sept. 13, 2002. She was born March 9, 1907, and was the daughter of the late John and Lizzy Lam Williams. On Feb. 8, 1936, she married Elmer Lawson, who preceded her in death on May 19, 1961. She is survived by four children, Charlotte Conley and husband, Otho Lee Conley, of Elkton, Peggy Dean of Elkton, Elmer Lawson Jr. and wife, Betty, of Shenandoah, Carroll Lawson of Stanardsville; five grandchildren, Robert Conley, who was raised in her home, Terry Leap and husband, Dickie, of McGaheysville, Steve Dean of Elkton, Tracey Kendig and husband, Ted, of Shenandoah, and Tammy Good and husband, Eddie, of Shenandoah. She also had five great-grandchildren, Tyler, Cory and Josh Good, and David and Cody Buracker, all of Shenandoah, and several nieces and nephews. In addition to her husband and parents, she was preceded in death by a son, Lewis E. Lawson, a daughter, Norma Jean Lawson, who died as an infant, two sisters, Lena Dean and Ethel Short, a son-in-law, Hensel Dean, and a very special niece, Shirley Stoneberger. Funeral services will be held 2 p.m. Monday, Sept. 16, 2002, at the Kyger & Trobaugh Funeral Home at Elkton. The Rev. Richard Kerfoot will conduct the service. Burial will follow at the Elk Run Cemetery, Elkton. Friends may call at the funeral home from 7 to 8 p.m. Sunday or at the Lawson home anytime. Mayme lived a long and happy life. Her greatest pleasure was visits from family and friends.

MOSES LEWIS WILLIAMS
The Daily News Record, Harrisonburg, VA, Wed, Jan. 25, 2012
Moses Lewis Williams, 78, of Elkton, passed away Monday, Jan. 23, 2012, at the home of his son near Elkton. Mr. Williams was born June 30, 1933, in Rockingham County to the late Robert Jenkins and Emma Gooden Williams. Mr. Williams graduated from Elkton High School and retired from Reynolds Metals in Grottoes, where he served as supervisor. He also loved to share-crop farm, cut hay and spend time with family and grandchildren. On Oct. 13, 1952, he married Mildred C. Breeden Williams, who preceded him in death on March 31, 2008. He is survived by his son, Donald Moses Williams and wife, Anne, of Elkton; a brother, Carl Williams and wife, Janice, of McGaheysville; four grandchildren, Jennifer Williams Mason and husband, Michael, of Edinburg, Donald Lee Williams and wife, Alexis, of Fairfax, Lee Anne Williams Simmons and husband, Corey, of Shenandoah, and Marykate Williams of Elkton; a great-granddaughter, Isabelle Anne Simmons; and numerous nieces and nephews. In addition to his parents and wife, he was preceded in death by four brothers, Earl, Amos, Robert and Reese Williams. A funeral service will be held 11 a.m. Saturday, Jan. 28, 2012, at the Kyger Funeral Home Chapel in Elkton with the Rev. Barbara Hensley officiating. Burial will follow in the Elk Run Cemetery. The family will receive friends Friday from 6 to 7:30 p.m. at the funeral home in Elkton. Friends may also call at the home of his son, Donnie, at any time. Online condolences may be sent to the family by visiting www.kygers.com.

The Daily News Record, Harrisonburg, VA, Sat, May 2, 2009
MOZELL ANNA MCDONALD WILLIAMS
Mozell Anna McDonald Williams, 84, of Elkton, passed away on Friday, May 1, 2009, at the Conley's Adult Home. Mrs. Williams was born on Sept. 2, 1924, in Rockingham County, and was the daughter of the late Lester Edward and Cora Lee Shifflett McDonald. She was also preceded in death by one brother, Russell McDonald, and one sister, Madeline M. Meadows. She had worked at Duplan in Grottoes and enjoyed flowers and working in her garden. On Jan. 3, 1950, she married Robert Franklin Williams, who preceded her in death on Nov. 25, 1999. She is survived by three sons, Monty S. Williams and wife, Evelyn, Rocky G. Williams and wife, Shelvia, Bobby Randall Williams, all of Elkton; one stepdaughter, Janet Payton of Stanardsville; one grandson, Rocky Williams and wife, Kelly, of Elkton; and one sister, Eula Dean and husband, Otis, of Harrisonburg. Funeral services will be held 2 p.m. Sunday, May 3, 2009, at the Kyger Funeral Home Chapel in Elkton with the Rev. Peggy Corbin officiating. Burial will follow at the Elk Run Cemetery in Elkton. The family will receive friends from 7:30 to 8:30 p.m. Saturday at the funeral home and at the Williams home at any time. Online condolences may be made to the family by visiting www.kygers.com.

The Daily Progress, Charlottesville, VA, Apr. 3, 2003
NELLIE BERRY WILLIAMS
Nellie Berry Williams, 70, of Aroda, died Tuesday, April 1, 2003, at the Mountain View Nursing Home. Born October 11, 1932, in Madison County, she was the daughter of the late Lancelot Berry and Nora Knighting Berry; and wife of the late Hubert Prentice Williams. Mrs. Williams was a member of Good Hope Baptist Church. She was a former Madison County Sheriff's Dispatcher, former employee of Comdial in Charlottesville and for many years was a Madison County School substitute teacher. She is survived by three daughters, Pamela Williams Tickel and her husband, Dan of Richmond, Shelia Williams of Aroda, and Sharon Williams Hoeckelman and her husband, John of Wolftown; three brothers, Earl Berry of Radiant, Roger Lee Berry of Missouri and Vernon Berry of Waynesboro; one sister, Holly Watkins of Maryland; and one grandchild, Joshua Williams of Aroda. She was also preceded in death by one brother, Fred Berry; and one sister, Isabel Hahn. Funeral services will be held at 2 p.m. Saturday, April 5, 2003, at the Good Hope Baptist Church, conducted by the Rev. John Greene with interment in the church cemetery. The family will receive friends from 7 to 8 p.m. Friday at the Preddy Funeral Home, Madison. Memorial contributions may be made to the Madison County Rescue Squad, P.O. Box 686, Madison, Va. 22727; or flowers may be sent to the funeral home.

The Daily News Record, Harrisonburg, VA, Feb. 16, 2002
NELLIE MAE WILLIAMS ROGERS
Mrs. Nellie Mae Rogers, 83, a resident of 3567 Homestead Road in Elkton, died Friday morning, Feb. 15, 2002, at her residence. She had not been well for the past year. A daughter of the late Virgil and Sally Moubray Williams, she was born on May 5, 1918, in Rockingham County and lived all of her life in the Elkton community. Her husband, Ernest Leon Rogers, preceded her in death on July 18, 1970. She is survived by four children, Goldie Hensley and Eddie Rogers, both of Shenandoah, and Judy Rogers and Gary Rogers, both of Elkton; numerous grandchildren and great-grandchildren; and one brother, Ashley Williams of Elkson. She was preceded in death by three sons, Leon E. Rogers, Lowell W. Rogers and Donald L. Rogers. Funeral services will be held at 2 p.m. Sunday from the Chapel of the Lindsey Harrisonburg Funeral Home with Pastor Donald T. Leatherman officiating. Interment will follow in Eastlawn Memorial Gardens. The family will receive friends from 7 until 8 this (Saturday) evening at the Lindsey Harrisonburg Funeral Home or at her residence at any time. Memorial contributions may be made to the Elkton Rescue Squad in her memory.

The Daily News Record, Harrisonburg VA, Tue, May 3, 1983
NETTIE MAY [WILLIAMS] CARPER
ELKTON - Nettie May Carper, 59, of Leisure Living Estates near Elkton died of an apparent heart attack Saturday at the home of her aunt, Blanche Gray, also of Leisure Living, Mrs. Carper was born Aug. 20, 1923, in Elkton and was a daughter of the late Rose Shifflett. Surviving are a sister, Margaret Kurtz of San Antonio, Texas, and a brother, James Williams of Harrisonburg. A graveside service will be conducted 2 p.m. Tuesday in Elk Run Cemetery by the Rev. Ronald Davidson. Friends may call at the Brill Funeral Home or at the home of Blanche Gray.

The Daily Progress, Charlottesville, VA, Fri, Jul. 24, 1959
NEWTON GUY WILLIAMS
GORDONSVILLE --- Newton Guy Williams, 59, a retired carpenter, died Wednesday at his home in Louisa County near Gordonsville. He was born Feb. 18, 1900, in Greene County, son of the late Gratton and Lou Raney Conley Williams. He is survived by his wife, Mrs. Mattie Ola Williams of Gordonsville; two daughters, Mrs. Georgie Anne Butler of Gordonsville and Mrs. Elsie Mae Morris of Ruckersville; two brothers, Elzie Williams of Eastham and Prentis Williams of Radiant; five sisters, Miss Mandie Williams of Charlottesville, Mrs. Ronnie Morris of Waldrop, Md., Mrs. Hilda Knight of Stanardsville, Mrs. Gladys Shipp of Somerset and Mrs. Mattie Breeden of Baltimore, Md; and 13 grandchildren. A funeral service will be held at 11 a.m. tomorrow at the Gordonsville Christian Church, with burial in Maple Wood Cemetery, Gordonsville.

The Daily News Record, Harrisonburg, VA, Tue, Sep. 12, 2006
OILLIE MAE MCWILLIAMS
Funeral services for Ollie Mae McWilliams, 94, of Harrisonburg, will be held 2:00 Wednesday, Sept. 13, 2006, at the Fellowship United Methodist Church near Harrisonburg. The Rev. Charlene Landes will conduct the service. Burial will follow in the Eastlawn Memorial Gardens near Harrisonburg. Mrs. McWilliams died Sept. 10, 2006, at Journey's Crossing in Elkton, where she had been a resident since August. Mrs. McWilliams was born Sept. 9, 1912, in Covington, Ohio, and was the daughter of the late William H. and Minnie Lawson Holsinger. She was a member of the Fellowship United Methodist Church, where she had been active in the Woman's Society and other functions in the church. On April 23, 1932, she married Robert H. McWilliams, who died on March 15, 1976. Mrs. McWilliams is survived by three sons, Robert H. McWilliams Jr. and wife, Jeanette, Harrisonburg, John E. McWilliams and wife, Sandra, Charles D. McWilliams, all of Gordonsville; a daughter, Doris Tutwiler and husband, LaVerne (Tut), Harrisonburg; a sister, Goldie Proffitt and husband, Hunter, Gordonsville; three grandchildren; three step-grandchildren and a number of great-grandchildren. Mrs. McWilliams was preceded in death by her granddaughter, Melanie Pittington. The family will receive friends tonight (Tuesday) 7 to 8 at the Kyger Funeral Home in Harrisonburg. Flowers are welcome, or donations may be made to the Fellowship United Methodist Church Building Fund, c/o Karen Wheelbarger, 3166 Shenandoah Lake Drive, Harrisonburg, VA 22801

The Daily News Record, Harrisonburg, VA, Fri, Apr. 14, 2006
PAULL WILLIAMS (BUCK) BLOSSER
Paul "Buck" Williams Blosser, 78, of 531 Hawksbill Drive, Stanley, died Wednesday, April 12, 2006 at the University of Virginia Medical Center in Charlottesville. Mr. Blosser was born July 28, 1927 in Stanley and was the son of the late Grover Lee "Rob" and Blanche Good Blosser. He was a brick mason who had retired in 1992. On March 12, 1962 he married the former Vonnie Grovine Bates; she survives in Stanley. Also surviving are two daughters, Angela M. Housden of Stanley and Eleanor M. Lillard of Luray, one grandchild and one great-grandchild. The Rev. Robert W. Rueter will conduct the graveside funeral 11 a.m. Saturday in Evergreen Memorial Gardens in Luray. Friends may register from 8 a.m. to 4 p.m. today at the Bradley Funeral Home in Luray. Friends may also call at the home of his daughter at 2380 Mims Road, Luray, at anytime.

The Valley Banner, Rockingham Co., VA, Thu, May 12, 2005
PRESTON SCOTT WILLIAMS
Preston Scott Williams of Shenandoah, four-month-old son of Samantha Marie Williams and Michael William Shifflett, died Monday, May 2, 2005, at Rockingham Memorial Hospital in Harrisonburg. He was born Dec. 23, 2004, in Harrisonburg. In addition to his parents, he is survived by two sisters, Miranda Sue and McKayla Brooke Williams, at home; grandparents, Brenda Williams of Shenandoah, Eugene Williams of Stanley and Beverly Shiflett of Elkton and great-grandparents, Allie and Earl Kibler of Stanley, Robert and Patsy Williams of Luray, and Mary Wright of Shenandoah. The Revs. Dickie Campbell and Alfred Comer Jr. conducted the funeral Friday at the Lily of the Valley Church in Shenandoah. Burial followed at the Seventh-day Adventist Cemetery in Stanley. The family received friends Thursday at the church.

The Intelligencer Journal, Lancaster, PA, Apr. 23, 2005
RICHARD L. WILLIAMS
Richard L. Williams, 63, of 810 Pearl Avenue, Manheim, died on Thursday, April 21, 2005 at the Essa Flory Hospice Center, Lancaster following a brief illness. Born in Lancaster County, PA, he was the son of the Martha Myer Williams of Brethren Village and the late Harry Williams. He was married 44 years to Betty M. Shifflett Williams. Richard worked up until his illness as a truck driver for Weaber Inc, Mount Wilson, PA for 28 years. He was a Veteran of the United States Army, serving in Germany during the Vietnam War. He enjoyed his family and spending time with his grandchildren. Surviving in addition to his wife and mother is a son, Randy L. Williams, fiancé of Kristie L. Mearig of Lititz; three grandchildren, Cheyenne, Alex and William; a sister, Patricia wife of Lester Shelley of Manheim and two brothers, James, husband of Judy Williams of Manheim, Gerald Williams of Lititz. He was preceded in death by a brother, Clifford Williams. Relatives and friends are respectfully invited to attend a Public Memorial Service from Lake View Bible Church 383 Lake View Drive Manheim, PA on SATURDAY, MAY 7, 2005 at 11:00 AM with Pastor Dave Chantelau officiating. Interment will be private and at the convenience of the family in Manheim Fairview Cemetery, Penn Township, PA. Friends may visit with the family at the church following the service. Please omit flowers. Those who desire may send contributions in Richard s memory to Hospice of Lancaster County, 685 Good Drive, P.O. Box 4125, Lancaster, PA 17604-4125. The Buch Funeral Home "Memories Of A Lifetime Funeral Home" Manheim, PA in charge of arrangements. For further information or to send the family a message of condolence you may visit our website at: www.buchfuneral.com

The Daily News Record, Harrisonburg, VA, Sat, Mar. 31, 1973
ROBERT JENKINS WILLIAMS
Robert Jenkins Williams, 75, a Rt. 1, Elkton farmer, died Friday evening at Rockingham Memorial Hospital where he had been a patient two weeks. He was born April 11, 1897 In Greene County and was a son of the late Burse and Cassie Shiflett Williams. Mr. Williams was a member of the Pentecostal Church. On Jan. 2, 1917, he married the former Emma Godden, who survives. Also surviving are five sons, Robert F., Amos L. and Moses L. Williams, all of Elkton, Reese N, Williams of Harrisonburg and Carl O. Williams of McGaheysville; a sister, Miss Lillie Williams of Elkton; a brother, Marvin Williams, also of Elkton; 11 grandchildren, and six great-grandchildren. The body is at the Lindsey Harrisonburg Funeral Home pending completion of funeral arrangements.

The Daily Progress, Charlottesville, VA, Wed, Nov. 18, 2009
ROY LEE WILLIAMS
Roy Lee Williams of Gordonsville and Charlottesville entered into eternal salvation on Tuesday, November 10, 2009, at the age of 90. He was born on September 22, 1919, to John Elzie and Lillie S. Williams in Central Virginia where he lived his entire life. He was preceded in death by his parents; his first wife, Pauline; his brother, Irvin; his sister, Lena Williams Stinson; and his stepson by his second marriage, Preston Morris. Roy is survived by his wife of 17 years, Loraine M. Williams; his stepdaughter, Janice L. Morris-Horn and her husband, Michael and their son, Mackenzie. He is also survived by one sister, Dorothy Shiflett and one sister-in-law, Grace Rosson. In addition, Roy will be remembered by a host of nieces, nephews, and a lifetime of friends. He will be sorely missed and fondly remembered by all who knew him. Roy served in the United States Army during the final four and one-half years of World War II. He was involved in the "Battle of the Bulge" and was in Bastogne when he was seriously wounded by remained on duty until "V-E Day". Roy carried the scars and shrapnel of injury the rest of his life with Honor and Dignity. He was a self effacing hero by the truest definition. Roy showed his love for the Lord by being a lifelong member, Deacon, and proud and supporter of the Gordonsville Baptist Church where he was deeply involved in the construction of the church's beautiful sanctuary. For the past 17 years he attended both the Gordonsville Baptist Church and the Covenant Church of God in Charlottesville most every Sunday. Roy requested and his family wishes that in lieu of flowers, donations be made to the Building Fund of the Gordonsville Baptist Church, P.O. Box 926, Gordonsville, VA 22942. In addition, the family wishes to express their deep appreciation to the nurses, cna's and therapist s of the Laurels for their tender and respectful care of Roy. Preddy Funeral Home of Gordonsville is in charge of arrangements and invites all to attend the family night from 5 until 7 p.m. Sunday, November 15, 2009. The funeral will be held at the Gordonsville Baptist Church 11 a.m. Monday, November 16, 2009.

Unknown newspaper
ROY LEE WILLIAMS
WILLIAMS, ROY LEE age 32 yrs. of Stanardsville & formerly of Elkton died 17 May 1998 at his home. Born 01 Jan 1966 in Harrisonburg s/o Lydia Morris Williams & the late Elzie Williams. Married 21 Dec 1991 Brenda Conley Williams who died 17 May 1998. Sons, Matt Conley & Travis Williams. Brothers, Harrison, Ray & Charles Williams all of Elkton & Paul Williams of Stanardsville. Sisters, Geneva Shifflett of Shenandoah & Joyce Eppard, Donna Stepp, Lelia Chestnut & Evelyn Breeden all of Elkton. Burial in Mt. Olivet Cemetery in McGaheysville.

Unknown newspaper
ROY O. WILLIAMS
Roy O. Williams of Front Royal died Wednesday, Feb. 15, 2006, in the Warren Memorial Hospital. A memorial service will be held Saturday at 2:00 p.m. at the Front Royal United Methodist Church conducted by The Rev. Gary Heaton and The Rev. Jack Keep, VFW chaplain. Burial will be private in Prospect Hill Cemetery. Mr. Williams was born in Loudoun County on June 17th, 1917, son of the late Lee Roy and Mary Emily Williams. He retired after 32 years from A&P Tea Co. as assistant manager. He was a veteran of WWII serving in the 29th Division with the rank of Staff Sergeant, landing on Omaha Beach during the invasion of Europe. He was awarded the Bronze Star, Presidential Citation, and Expert Rifle Badge with three Battle Stars. He was a member of Front Royal United Methodist Church Men's Bible Class, the American Legion Post 53, and the VFW Post 1860. Surviving are his wife Colleen Williams; one son Michael Williams and wife Michelle and two granddaughters Casi Danielle and Mikayla Elizabeth Williams all of Stephens City; and four sisters Anna Marders and Eleanor Shifflett both of Front Royal, Ruby Nicholson of Manassas, and Mazie Ritenour of Harrisonburg. He was preceded in death by his sisters Blanche Downs, Mabel Hines, Gladys Ashton, and Irma Pomeroy; and a brother Randolph Williams. Memorial contributions may be made to the Front Royal United Methodist Church Building Fund, 1 West Main St., Front Royal, VA 22630.

The Daily News Record, Harrisonburg, VA, Thu, Apr. 25, 2013
RUSSELL H. WILLIAMS
Russell H. (Harvey) Williams, 73, of Elkton, went to be with the Lord Tuesday, April 23, 2013, at his home. Mr. Williams was born Sept. 18, 1939, in Elkton, and was a son of Hazel Breeden Williams and the late Russell Williams. In addition to his father, he was preceded in death by his daughter, Penny Kibler, and a sister, Fonda Giles. Harvey attended the Redeeming Love Fellowship Church and was a plumbing supervisor for Riddleberger Brothers until retirement. He was a loving husband, father, grandfather and great-grandfather. On Jan. 18, 1964, he married Lenora Cubbage Williams, who survives. Also surviving are his children, Rodney R. Williams and his wife, Angel, and Kristen Tillman and her husband, Jimmy; brothers, Randolph Williams and Johnny Williams; grandchildren, Tara Alexander and her husband, Stewart, Heather Kibler, Blake Tillman, Katlyn and Chole Tillman; great-grandchildren, Shawn Shifflett, Brionna Shifflett, Mia Alexander and Jalen Alexander; and many nieces and nephews. A funeral service will be held 1 p.m. Saturday, April 27, 2013, at Redeeming Love Fellowship Church north of Shenandoah with the Rev. Leroy Hulvey and the Rev. Teddy Cave officiating. Burial will follow at Eastlawn Memorial Gardens near Harrisonburg. The family will receive friends from 6 to 8 p.m. Friday at the Kyger Funeral Home in Elkton. Friends may also call or visit at the Williams' home at anytime. Online condolences may be sent to the family by visiting www.kygers.com .


The Valley Banner, Rockingham Co., VA, Aug. 24, 2001
SALLY M. WILLIAMS
Sally Margaret Williams, 77, of Elkton died Saturday, Aug. 18, 2001, at Harrisonburg Health & Rehabilitation Center. Miss Williams was born April 12, 1924, in Rockingham County and was a daughter of the late Andrew J. and Fannie Lam Williams. She was a homemaker. Survivors include two sisters, Bessie Roach and Emma Gooden, both of Elkton. The funeral was conducted Tuesday, Aug. 21, by Pastor Jeff Shifflett at Kyger & Trobaugh Funeral Home in Elkton. Burial was in Elk Run Cemetery in Elkton. The family said memorial contributions may be made to RMH Cancer Center, 100 East Grace St., Harrisonburg, 22801.

The Daily Progress, Charlottesville, VA, Mon, Jan. 29, 2007
SAMUEL LEE WILLIAMS
Samuel Lee Williams, 69, of Barboursville died Saturday, January 27, 2007, at his residence. Born December 27, 1937, in Albemarle County, he was the son of the late George Nicholous Williams and Elmer Gibson Williams and also preceded in death by a special son, Joseph Mullins. He was former owner and operator of Sam's Excavating of Barboursville. Mr. Williams is survived by his wife, Eunice Geneva Williams; two sons, Samuel Lee Williams Jr., Steven Ray Williams and his friend, Angie, all of Barboursville; the lights of his heart, three granddaughters, Sierra Lee Williams, Ashleigh Danielle Williams, Cheyenne Taylor Williams; three sisters, Elsie W. Herrion of Gordonsville, Lois W. Bond of Gordonsville, Lucille W. Wood of Ruckersville; six brothers, William Edgar Williams of Mineral, Cleveland Forest Williams, James Alvin Williams, Joseph Howard Williams, Harvey Lee Williams, all of Barboursville, Danis Bruce Williams of Charlottesville; special nephews, Darrel and Dwain Williams, Jeffrey Shifflett, Tito Reveria, Drew Monger and a host of other nieces, nephews, relatives and friends. Funeral services will be held 2 p.m. Tuesday, January 30, 2007, at the Preddy Funeral Home Chapel in Gordonsville with the Reverend Oral Dovel, the Reverend Larry Morris and the Reverend Omie Shifflett officiating. Interment will follow in Maplewood Cemetery. Memorial contributions may be made in memory of Samuel Lee Williams to Mrs. Eunice Geneva Williams, 5236 Spotswood Trail, Barboursville, VA 22923. The family will receive friends from 6:30 until 8 p.m. Monday, January 29, 2007, at the funeral home.

The Wilmington Star-News, Wilmington, NC, Thu, June 18, 2015
VICKI KAY CREECH WILLIAMS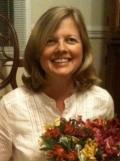 VICKI C. WILLIAMS Vicki Kay Creech Williams, 54, of Castle Hayne, died at home Tuesday, June 16, 2015, following a courageous five and half year battle with cancer. Vicki was born October 24, 1960 in Norfolk, VA, daughter of Melvin Wilson Creech and Lavonda Shiflett Creech. She was born in Norfolk but raised in Wilmington, where she graduated from Laney High School. She married her childhood sweetheart, Jimmy Williams, on January 31st, 1981. Vicki was a vital part of the family business, O'Brien Service Company, while simultaneously taking on the responsibilities of a stay-at-home mom and home-schooling their six children. She was a life-long dedicated member of The Church of God, serving in various positions and blessing countless souls using her angelic voice to sing hymns for the glory of God. In addition to her parents, she is survived by her husband, James "Jimmy" Williams, III; two daughters, Kaylan Williams and Laine Hawks (David), and four sons, James "Steele" Williams, IV (Tonya), Kyle Ethan Williams, Jackson Seth Williams, and Isaac Melvin Williams, all of Wilmington; six grandchildren, Adam, James, Jude, Hunter, Claire, and Kent; mother-in-law and father-in-law, James S. Williams, Jr. and Georgia Williams; brother, Steve Wilson Creech (Karen) of Richmond, VA; sister, Rita Creech Haire (Darrell) of Thomasville, NC; and sister-in-law, Tina Williams Cook (John) of Clearwater, FL. The family will receive friends from 6:00 p.m. to 8:00 p.m. Friday, June 19, 2015, at Andrews Market Street Chapel. A funeral service will be held at 11 AM. Saturday, June 20, 2015, at The Church of God on Middle Sound Loop Road in Ogden, with Rev. Sharon Morrow officiating. Interment will follow in Oakdale Cemetery. In lieu of flowers, donations in Vicki's memory may be made to The Church of God Bible Training Institute, 246 Middle Sound Loop Road, Wilmington, NC 28411. Condolences to the family at www.andrewsmortuary.com Andrews Market Street Chapel.

The Daily News Record, Harrisonburg, VA, Tue, Oct. 3, 2006
WILLIAM CECIL WILLIAMS
William Cecil Williams, 87, of Red Brush Road in Elkton, died Sunday, Oct. 1, 2006, at his home. Mr. Williams was born Dec. 8, 1918, in Rockingham County, and was the son of the late Daniel Ashby and Laura Morris Williams. He was a carpenter most of his life and was a World War II veteran of the Army. He was a member of the Gooden Brothers VFW Post 9292, the Carpenters Union Local No. 388, and the Fraternal Order of the Moose Lodge No. 2176. On Aug. 31, 1941, he married Madeline Frances Eppard, who survives. He is also survived by four sons, William "Nugget" Cecil Williams Jr. of Shenandoah, Donnie Lee Williams of Elkton, Stephen Eugene Williams of Shenandoah, and Michael Scott Williams of Elkton; a daughter, Sharon Kay Williams Shifflett of Stanardsville; eight grandchildren and six great-grandchildren. Pastor Nona Allen will conduct the funeral 2 p.m. Wednesday at the Kyger Funeral Home in Elkton. Burial will follow at Eastlawn Memorial Gardens in Harrisonburg. The family will receive friends from 7-8 this evening at the funeral home. Memorial contributions may be made to the RMH Hospice, 235 Cantrell Ave., Harrisonburg, VA 22801.

The Daily Progress, Charlottesville, VA, Tue, Jun. 3, 2008
WILLIAM EDGAR WILLIAMS
William Edgar Williams, 77, of Mineral, Virginia, died Sunday, June 1, 2008. He was born December 29, 1930, in Albemarle County, son of the late George and Elmer Gibson Williams, and was preceded in death by his brother, Samuel Williams. He is survived by his wife, Erma Jean B. Williams; his daughters, Bonnie W. Stamm (Russ) of Bumpass and Penny W. Shifflett (Will) of Ruckersville; his three grandchildren, Savannah Stamm, and Asthyn and Ryan Shiflett; five brothers, Cleveland, Alvin, Howard and Harvey Williams, all of Barboursville, and Danis Williams of Charlottesville; three sisters, Elsie Herrion and Lois Bond of Gordonsville and Lucille Wood of Ruckersville; and a host of other nieces, nephews, relatives and friends. His remains rest at the Lacy Funeral Home, Rte. 522, Mineral, where the family will receive friends 6 p.m. until 8 p.m. Tuesday, June 3, 2008. Funeral services will be held 2 p.m. Wednesday, June 4, 2008, in South Anna Baptist Church, with interment in church cemetery.

That's All Folks!
---
This page is part of the Shiflet Family Genealogy Website and is maintained by:
Bob Klein / Pasadena MD /