Obituaries


GARRISON

The Greene County Record, Stanardsville, VA, Thu, Apr. 5, 1923
AMERICA JANE GARRISON
Mrs. America Jane Garrison died at her home near Sullivan, Greene County, March 13, 1923. Death was probably due to the infirmities of age, but the end was thought to have been brought nearer by an attack of grip from which she had suffered three weeks before. She was a great sufferer, but bore it all with such patience, which could not help but be noticed by those who visited her during her illness trying to be as little trouble as possible to those whose happy lot was to care for her. Mrs. Garrison was the widow of the late William Atwell Garrison who proceeded her to the grave 13 years ago. She was a daughter of St, Clare and Frances Sullivan, the last member of a large family and was 88 years old. She was a direct descendant of the earliest settler of Virginia the Simmons family for whom Simmons Gap was named. She spent practically her entire life within a radius of three miles having been born near the place she died. Mrs. Garrison was known by everyone as "Ann America" which was rightfully due her because of her warm heartedness, and kindly advise to all. She had been a sincere Christian for 70 years having given her heart to God at the age of 18. She was a member of the Church of the Brethren though loyal to her own denomination she was not selfish toward others for all who in the work of the Master, whose pleasure it was to visit her home or live in her home as many of them did, always found and open door and a hearty welcome and good advice and counsel whenever it was needed. Mrs. Garrison took as her companion the Word of God. On visiting her home one would always find her studding this sacred book and example everyone should follow. She leaves two sons, Messrs. William K. Garrison of Cedarmere and Robert L. Garrison of Sullivan; also a daughter-in-law in Batavia, Ill; seven grandchildren and a number of great grandchildren, nieces and nephews. Mrs. Garrison was tenderly laid to rest by the side of her husband in the family burying ground at Sullivan March 14. The funeral services were conducted by Elder George A. Maupin, as was her request, assisted by Rev. Robert W. Lewis, Mr. E. Y. Vernon was the undertaker. A large concourse of sorrowing relatives and friends attended the funeral to pay their last tribute of respect to this dear woman, whom they had long loved and honored. The sweet memory of her will long linger in the hearts of those who knew her and her good works will follow her. Her beautiful Christian life and her goodly advice and counsel should be taken as guide posts along the way to the goal which she has so peacefully attained, eternal life and a home in heaven.
Safe in the arms of Jesus,
Safe on his gentle breast,
There by his love overshadowed,
Sweetly her soul shall rest.
Mrs. George W. Hall

The Daily Progress, Charlottesville, VA, Jun. 24, 2001
ANNA MARGARET SHIFLETT GARRISON
Anna Margaret Garrison, 79, entered into eternal rest on Sunday, Jan. 21, 2001, at a local hospital. She was born Jan. 6, 1922, in Albemarle County, daughter of the late Jessie A. and Ruth Roberts Shifflett. She also was preceded in death by three brothers, Alvin, Clinton and Jessie Jr. Mrs. Garrison was a devoted member of Mount Moriah United Methodist Church in White Hall. She is survived by her husband of 60 years, Morgan of Crozet; one son, Donnie and his wife, Fay, of Earlysville; one daughter, Tammy Coleman and her husband, Greg, of Gordonsville; five granddaughters, Wendi Garrison, and Becky, Stephanie, Amanda and Emma Nicole Coleman; one great-grandson, Brandon Garrison; three sisters, Maye Thomas, Faye Gibson and her husband, Cecil, and Gladys Sandridge, all of Crozet; and a brother, Garwood Shifflett and his wife, Dorothy, of Charlottesville. Anna will be greatly missed by her family and friends. A funeral service will be conducted at 1 p.m. Thursday at Mount Moriah United Methodist Church, with the Rev. John Brenneke officiating. Interment will follow in Mount Moriah Cemetery. The family will receive friends from 7 to 8 p.m. this evening at the Teague Funeral Home.

The Daily Progress, Charlottesville, VA, Apr. 5, 1991
ANNIE S. GARRISON
Annie S. Garrison, 105, passed away Sunday, April 7, 1991, at the residence of her niece, Glenice Lucas, in Free Union. Born in Hematite in Alleghany County on Nov. 13, 1885, she was the daughter of the late Charles D. and Louise Hill Sandridge. She was the widow of Robert White Garrison who died in 1966. Mrs. Garrison taught school for 13 years, retiring in 1921. She was a member of Wesley Chapel United Methodist Church, which she joined in 1904 and was Sunday superintendent for 20 years. Mrs. Garrison was a charter member of the Free Union Home Demonstration Club, organized in 1917, serving as the first secretary and subsequently in that office for 40 years. Surviving are a daughter, Mrs. Lindsay (Maxine) Taylor of Charlottesville; a niece Glenice Lucas of Free Union; eight nieces and two nephews. She was preceded in death by a foster son, Ronald Lucas. A funeral service will be conducted at 3 p.m. Tuesday in Wesley Chapel United Methodist Church by the Rev. Herbert Parker. Burial will follow in the church cemetery. The family suggest contributions to the Charlottesville Albemarle Rescue Squad, P.O. Box 160, Charlottesville 22902, The family will receive friends from 5-7 p.m. today at the Lucas residence in Free Union. Teague Funeral Home, 2260 Ivy Road, is in charge of arrangements.

The Daily Progress, Charlottesville, VA, Apr. 28, 1958
AUSTIN JONATHAN GARRISON
Austin Jonathan Garrison, 83, of RFD 2, Crozet, died Saturday at University Hospital. A native of Albemarle County, he was the son of the late Jonathan and Mary Via Garrison. Survivors include his wife, Mrs. Emma B. Garrison; five daughters, Mrs. J. P. Coleman and Mrs. Marvin Garrison of Mountfair, Mrs. W. J. Walton of Doylesville, Mrs. Mary Via of Harrisburg, Pa., and Mrs. Marvin Via of Hershey, Pa.; five sons, David Garrison of Charlottesville. Luther and Paul Garrison of Crozet, Dallas Garrison of Palmyra, Pa., and Fountain Garrison of Baltimore, Md.; 54 grandchildren and 31 great-grandchildren. A funeral service will be held at 2 P.M. tomorrow at Brown's Cove Methodist Church. Burial will be in Mount Moriah Church Cemetery at White Hall.

CHARLES DONALD GARRISON
The Daily Progress, Charlottesville, VA, Sat, Jun. 5, 2010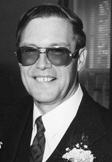 Charles Donald "Donnie" Garrison, 67, passed away Thursday, June 3, 2010, at his home in Earlysville, Virginia, after a courageous battle with cancer. He was preceded in death by his mother, Anna Marie Garrison and his grandparents. He is survived by his wife of 39 years, Fay H. Garrison; his father, Morgan Marvin Garrison of Whitehall, Virginia; his daughter, Wendi Garrison; his grandson, Brandon Garrison and a sister, Tammy Coleman. Donnie is also survived by his aunts and uncle, Fay Gibson and her husband, Cecil, and Mrs. Christine Ward; special cousins, Debra Shelton and her husband, Johnny, Linda Wolfrey and her husband Larkin, Robin Walton and her husband, Jeff, Tony Gibson and his wife, Cindy, Linda Leake and her husband, Meredith; Harold Ward and Gary Shifflet. After graduating from Albemarle High School, he served in the United States Navy during the Vietnam War. Donnie received a Bachelor of Criminal Justice degree from the University of Tennessee, a Masters of Criminal Justice and Corrections degree from the University of Iowa. During the early 1970's he began his law enforcement career with the Charlottesville City Police Department. From there, he joined the Albemarle County Sheriff's Department and became the first Juvenile Resource Officer. During the 1980's, he was certified as a criminal Justice Instructor and presented lectures at PVCC. In later years, he was a fraud investigator with Orange County Social Services Department. At the time of his retirement he was employed with Airport Road Auto Center. Donnie met a stranger, always wore a smile and was quick to share a joke. During his childhood years, he attended Mount Moriah United Methodist Church. For the past 10 years, he attended Ivy Creek United Methodist Church and enjoyed playing his guitar for his church family. He was a skilled hunter and fisherman, always demonstrating respect for the wildlife and the environment. He loved the beauty and peacefulness of the mountains. Since childhood his love of baseball and the New York Yankee's along with the Washington Red Skins gave him much enjoyment. In addition, he had a great love for his four legged friends, especially "Charlie". Special thanks to Dr. William Grosh, Janelle Baldwin, Nurse Practitioner and the nurses in the University of Virginia Health System Infusion Center. Also, special care givers form the Hospice of the Piedmont, Mary Dillon, Marty Neff-Smith, Nan Robertson, Suzanne Wentworth and Judy Croswell. The family will receive friends from 4 until 5 p.m. Sunday, June 6, 2010, at Teague Funeral Home. Funeral services will be held at Ivy Creek United Methodist Church, 11 a.m. Monday, June 7, 2010, with Pastor Jim Thornton officiating, followed by interment at the Mount Moriah Cemetery. In lieu of flowers, friends may make memorial contributions to the Hospice of the Piedmont, 645 Peter Jefferson Parkway, Suite 300, Charlottesville, VA 22911, Earlysville Volunteer Fire Department, 283 Reas Ford Road, Earlysville, VA 22936 or Ivy Creek United Methodist Church, 674 Woodlands Road, Charlottesville, VA 22901. Friends may sign a guest register at teaguefuneralhome.com.

The Daily Progress, Charlottesville, VA, Sun, Mar. 18, 2007
CHARLES EDWARD GARRISON
Charles "Charlie" E. Garrison, 74, of Charlottesville, went home to be with the Lord and his wife on Friday, March 16, 2007 at Martha Jefferson Hospital. He was born at his family's home on Brown's Gap Turnpike in Montfair, near White Hall, Virginia, on October 1, 1932, to the late Jonathan Davis Garrison and the late Lillie Viola Batten Garrison. After graduating from Lane High School he served his country during the Korean War and was honorably discharged from the United States Air Force. He was a soldier stationed in Texas when he met the love of his life, Joni Hudman, and brought her back to Virginia to start a family. He is well-known and loved throughout the community as a business owner. He was in partnership with his brother, "Dick", in DC Dance Studio and Garrison's TV and Radio Repair. Later, he was the owner and operator of Garrison's Grocery in White Hall with his wife. He celebrated life with laughter each day and attributed this with never having been hospitalized, until recently. In addition to his parents, he was preceded in death by his wife of 39 years, Joni Carmen Hudman Garrison, who passed away March 10, 2002; a sister, Virginia Garrison; two brothers, Davis Franklin "Dick" Garrison and Carroll Henry "CH" Garrison. He is survived by his four children, Susan Garrison Frazier and her husband, Jeff, Jaynie Garrison Pell and her husband, Bruce, Chuck Garrison and Scott Garrison. Dear to his heart were his eight grandchildren, Faith, Candice, Charity, Christy, Jessica, Brooke, Taylor and Antoinette; and his seven great-grandchildren. He is also survived by a very special niece, Catherine Garrison and a sister-in-law, Betty Garrison. The family would like to show special appreciation to the wonderful staff at the Colonnades and Martha Jefferson Hospital. A funeral service will be held 11 a.m. Tuesday, March 20, 2007, at Teague Funeral Home Chapel, conducted by Pastor Richard Whitaker. Interment will follow at Holly Memorial Gardens. The family will receive friends from 7 until 8 p.m. Monday, March 19, 2007, at Teague Funeral Home. Family and friends may sign the guest register at teaguefuneralhome.com.

The Lebanon Daily News, Lebanon, PA, Mar. 30, 2008
CHARLIE GARRISON
PALMYRA -- Charlie Garrison, 85, of West Cherry Street, Palmyra, died Saturday, March 29, 2008, in his home. Born February 12, 1923, in Mount Fair, Virginia, he was the son of the late Miletus and Sarah J. (Frazier) Garrison. He retired from Hershey Chocolate Company with over 37 years of service, and was a member of the Palmyra Congregation of the Jehovah's Witnesses. Surviving are his wife, Susan C. (Wolfe) Garrison; children Gloria Sherwood and Frances Frazier, both of Annville; grandson Clayton Sherwood; sisters Margaret Taylor of Annville, Carrie Frazier and Rosie Keyton, both of Virginia; step-children Lenny Sheriff, Ken Sheriff and Lorri Diller; five step-grandchildren; and 26 nieces and nephews. Funeral services will be held 12 p.m. Saturday, April 5, 2008, at the Palmyra Kingdom Hall, 50 Plaza Drive, preceded by a viewing from 10 a.m. until time of services. Burial will be in Hershey Cemetery. In lieu of flowers, memorial contributions may be made to Kingdom Hall of Jehovah's Witnesses, 50 Plaza Drive, Palmyra, PA 17078. Condolences may be shared at BuseFuneralHome.com.

The Daily Progress Charlottesville, VA, Feb. 26, 2001
CHRISTINE GARRISON CRENSHAW
Christine Garrison Crenshaw, 92, of Charlottesville, died Friday, Feb. 23, 2001, at Winterhaven Nursing Home. She was the daughter of the late William George and Sarah Janie Bruce Garrison, and also was preceded in death by her husband, Ollie Temple Crenshaw, who died in 1985. Mrs. Crenshaw was a lifelong resident of Charlottesville and resided on Hazel Street for over fifty years. She was most proud of her beloved Laurel Hill Baptist Church, which she joined in her youth. She was employed at C.H. Williams as manager of the piece goods department until her retirement in 1973. The family will receive friends at 11 a.m., followed by a service at 1 p.m., today at Hill & Wood Funeral Home. The service will be conducted by the Rev. Alvin J. Rowe III, with burial at Riverview Cemetery. The family would like to extend sincere thanks to the staff of Winterhaven Nursing Home for the many acts of love and kindness they bestowed upon Mrs. Crenshaw during the last decade of her life.

The Patriot-News, Harrisburg, PA, Jul. 19, 1989
DALLAS A. GARRISON
Dallas A. Garrison, 89, of Hummelstown RD 1 died yesterday in Holy Spirit Hospital. He was retired from Hershey Foods Corp. and Handwerk Black Topping, Hummelstown, and was member of Seventh Day Adventist Church, Hershey, where he was a former deacon. Surviving are a son, Dallas R. of Palmyra; six daughters, Margie Bosak and Joyce Landis, both of Hummelstown, Frances Hoffman of Marion, Va., Charlotte Lehman of Harrisburg, Anna Mae Pavone of Palmyra, and Janet Jones of... [rest of article missing]

The Lebanon Daily News, Lebanon, PA, Aug. 7, 2003
DALLAS R. GARRISON
Dallas R. Garrison, 79, of Integrated Health Services of Hershey at Woodlands, Derry Township, died Wednesday, Aug. 6, 2003, at Holy Spirit Hospital, Camp Hill. He was the husband of the late Arlene Graby Garrison. Born Oct. 23, 1923, in Crozet, Va., he was the son of the late Dallas A. and Anna M. Via Garrison. He was a retired blacksmith from Hershey Foods Corp., where he worked for 45 years. He was a member of Chocolate Workers Local 464 and enjoyed hunting and golf. Surviving are son Michael Garrison, Campbelltown; daughters Karen Basehore and Kathy Snee, both of Hummelstown; sisters Maggie Bosak and Joyce Landis, both of Hummelstown, Frances Hoffman of Greensburg, Charlotte Lehman of Harrisburg, Anna Mae Pavone of Palmyra and Janet Jones of Elizabethtown; and seven grandchildren. He was preceded in death by daughter Joanne Strickler and sister Connie Gordon. His funeral will be at noon tomorrow in the Rothermel Funeral Home, 25 W. Pine St., Palmyra, preceded by a viewing beginning at 10 a.m. Interment will be in Grand View Memorial Park, North Annville Township.

The Daily Progress, Charlottesville, VA, Fri, Jan. 3, 1969
DOROTHY GARRISON
Miss Dorothy Garrison, 56, of RFD 2, Crozet, died today in a Charlottesville hospital. She was born May 31, 1912, in Albemarle County, a daughter of the late Henry Clay and Mary Jane Via Garrison. She was a member of the Brown's Cove Methodist Church. Surviving are three brothers, Whit Garrison of Tampa, Fla.; Thomas and Earl Garrison of Crozet; and five sisters, Mrs. George Shifflett and Mrs. Ray Garrison of Crozet, Mrs. Frances Marshall of Baltimore, Md., Mrs. Guy Eustler and Mrs. Ruby Garrison of Grottoes. The funeral will be at 2 p.m. Sunday at the Prize Hill Church with burial in the church cemetery. Preddy-Teague Funeral Home is in charge of arrangements.

The Daily News Record, Harrisonburg, VA, Thu, Jun. 24, 1999
DOROTHY L. GARRISON
The funeral for Dorothy Lenora Garrison, 76, Fayetteville, N.C., and formerly of Grottoes, will be at 11 a.m. Friday at the Mount Vernon Mennonite Church, Grottoes. The Revs. Darrell Hostetter, Eugene Souder and Hubert Pellman will officiate. Burial will follow at Port Republic Cemetery. Mrs. Garrison died Monday, June 21, 1999, at Highsmith-Rainey Memorial Hospital, Fayetteville, N.C. She was born March 6, 1923, in Martinsburg, W.Va., and was a daughter of the late Walter Marcus and Lorraine Hibbert Coleman. She was a housewife and lived in the Rockingham County area most of her life. She was an active member of the Mount Vernon Mennonite Church. She moved to Fayetteville in 1997 to live with her son. On July 11, 1939, she married William "Boyd" Garrison who died in 1962. Surviving are one son, William W. Garrison, Fayeteville, N.C.; one daughter, Kathy Dalton, Richmond; one brohter, Walter Marcus Coleman J., Charleston, W.Va.; one sister, Edith Brucker, Fort Meyers, Fla., eight grandchildren; and six great-grandchildren. Friends may call from 7 to 9 this evening at the Harrisonburg chapel of Kyger & Trobaugh Funeral Home. Memorial contributions may be made to the Mount Vernon Mennonite Church, Grottoes, Va., 24441.

The Daily Progress, Charlottesville, VA, Sun, Aug. 2, 2015
DOROTHY GARRISON COLEMAN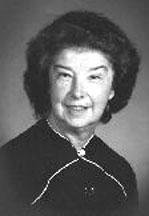 On Friday, July 31, 2015 Dorothy "Dottie" Garrison Coleman, 88, and long time resident of Doylesville, Va., passed away at the Lodge at Old Trail, there she was loved by a wonderful staff for the last 13 months. She was daughter to the late Dosh and Mertie Garrison of Batesville, Va. She was married to the late Joseph F. Coleman and survived by two daughters, Patty C. Saul and her husband, Claude, and Joan C. Leigh and her husband, Rick. She was loved as Nannie by her grandchildren, Tim and Kristin Saul, Adam and Keshia Saul, Landon Saul and fiance, Kathryn Thompson, Lisa and Will Green, and Joseph and Ikea Benavitch; and three great-grandchildren, Amaya Benavitch, Julia and Wilson Green. She was preceded in death by two brothers, Raymond and Samuel Garrison. She leaves behind her sister, Mary Jane Coleman; sisters-in-law, Phyllis Michau and Alice Garrison; and numerous nieces and nephews. Dottie loved all crafts; quilted, sewed, canned, cooked, and especially loved doing this for other people. She was a member of Charlottesville's Senior Center for 13 years. If you wish to make a contribution in Dottie's memory, please give to Mt. Moriah United Methodist Church or Southern Care Hospice, 420 Ness Ave., Suite 110, Harrisonburg, VA 22801. A memorial service will be held on Monday, August 3, 2015 at 11 a.m. at Mount Moriah Methodist Church with a luncheon to follow. andersonfuneralservice@gmail.com

The Daily Progress, Charlottesville, VA, Mon, Sep. 18, 1944
DOROTHY WALES GARRISON
Mrs. Harvey T. Garrison
Mrs. Dorothy Garrison, wife of Harvey T. Garrison, of Boonesville died Saturday afternoon at a local hospital following a brief illness. She was a native of Baltimore, daughter of the late William A. Wales, and was 26 years of age. Besides her husband she is survived by an infant so, Richard M. Garrison, and an infant daughter, Maxine G. Garrison, her mother, Mrs. Hattie Sulkie, of St. Michael, Md.; two brothers, John Wales, US Navy and Junior Wales of St. Michael, Md.; and four sisters, Misses Shirley and Audry Wales of Baltimore., Miss Ann Wales of St. Michaels, and Mrs. Alice Lacey of Sparrows point, Md. The funeral will be held at 8 o'clock tomorrow afternoon from Prize Hill Church, the service to be conducted by the Rev. Freeman Fisk. Interment will follow in the churchyard.

The Daily News Record, Harrisonburg, VA, Thu, Oct. 2, 1997
DOSH GARRISON
Dosh Garrison, 89, died Saturday, Sept. 27, 1997, in a Charlottesville hospital. Mr. Garrison was born Oct. 28, 1907, in Albemarle County and was a son of the late Ruebin Garrison and Annie Shifflett Garrison. He was a retired farmer at Wavertree Hall Farms, where he worked for 40 years in Greenwood. He was a member of Mount Moriah United Methodist Church in White Hall. He was preceded in death by his first wife, Mertie Garrison and his second wife, Ella Kennedy Garrison. Surviving are two daughters, Dorothy Coleman, Crozet and Mary Jane Coleman, Charlottesville; one son, Samuel Garrison, Crozet; one brother, Floyd Garrison, Port Republic; five sisters, Louise Via, Baltimore, Md., Mamie Emswiler, Mary Myers and Alice Garrison Harris, all of Grottoes and Eva Daniel, Waynesboro; eight grandchildren; 11 great-grandchildren; and three great- great-grandchildren. The funeral was held Tuesday at Mount Moriah United Methodist Church. Arrangements were handled by Anderson Funeral Home. Note: This is Francis Marion Garrison

The Daily Progress, Charlottesville, VA, Jan. 13, 2003
EARL H. GARRISON
Earl H. Garrison, 80, of Crozet, died Saturday, Jan. 11, 2003, at his residence. He was born in Albemarle County to the late Henry Garrison and Mollie Garrison. He is survived by his wife, Hattie Garrison; three grandchildren, Jamie Steppe of Buckingham, Janie Kerr and husband, George, of Staunton, and Junior Garrison of Crozet; three great-grandchildren; several nieces and nephews; and one son-in-law, James Junior Steppe. The family would like to thank the Western Albemarle Rescue Squad for their help. The family will receive friends from 6 to 8 p.m. this evening at the Anderson Funeral Home Chapel, Crozet. Funeral services will be held at 2 p.m. Tuesday at the Anderson Funeral Home Chapel, and interment in the Prize Hill cemetery, Boonesville. The Rev. John Brenneke will officiate. Anderson Funeral Service, Crozet, is in charge of arrangements.

The Daily News Record, Harrisonburg, VA, Thu, May 25, 2006
EDITH HOWELL GARRISON
Edith Howell Garrison, 76, of Port Republic, passed away Wednesday, May 24, 2006, at Rockingham Memorial Hospital, Harrisonburg. Mrs. Garrison was born in Albemarle County, Va., on Sept. 21, 1929, and was a daughter of the late Eugene Samuel and Rachel Marie (Fultz) Howell. Mrs. Garrison graduated from New Hope High School in 1947 and she worked at Duplan in Grottoes in the late 1940s. She was a lifelong member of Port Republic United Methodist Church and served as a member of the board, Children's Superintendent, taught Sunday school for 30 years and was the church historian. Mrs. Garrison, a local historian, was a member of the Port Republic Preservationists, serving on the Law and Political Committees. She was a lifelong genealogist, contributing to the Firestone, Fultz, Garrison and Morris families. Mrs. Garrison was a member of the Massanutten Chapter of Daughters of the American Revolution and National D.A.R. She was united in marriage on Aug. 6, 1949, to Floyd C. Garrison, who survives. She is survived, in addition to her husband, by two daughters, June Edwards Reid and her husband, Tom L., of Port Republic, Wanda Garrison Willis of Grottoes; three sisters, Ruth Robinson of Fishersville, Ruby Howell and Marguerite Howell, both of New Hope; three brothers, Melvin Howell of Fort Defiance, Eugene Howell of New Hope, Lester Howell of Verona. She is also survived by four grandchildren, Tara Edwards Price and husband, Bryan, of Bristow, Brank Daryl Edwards and wife, Molly, of Verona, Amber Lynette Willis and Fiancé, Chris Meadows of Grottoes, Larry Collins Willis of Grottoes, and three great-grandchildren, Hunter Brank Price of Bristow, Chase Patrick Meadows and Jaedin Adair Meadows of Grottoes. A funeral service will be conducted at the Port Republic United Methodist Church at 2:00 p.m. on Saturday, May 27, with the Rev. Harold Webster officiating. Burial will follow at the Port Republic Mutual Cemetery. The family will receive friends Friday 7-8 p.m. at Johnson Funeral Service, Grottoes. E-mail condolences may be sent to the family at www.johnsonfs.com. Johnson Funeral Service, Grottoes, is in charge of arrangements.

The Daily News Leader, Staunton, VA, Fri, May 26, 2006
EDITH HOWELL GARRISON
PORT REPUBLIC - Edith (Howell) Garrison, formerly of New Hope, died Wednesday (May 24, 2006) at Rockingham Memorial Hospital. She was born Sept. 21, 1929, at Albemarle County, to Eugene Samuel and Rachel Marie (Fultz) Howell. She had worked for Duplan, Grottoes. Mrs. Garrison was preceded in death by her parents. Survivors include her husband, Floyd C. Garrison; two daughters, June Edwards Reid of Port Republic and Wanda Willis of Grottoes; three sisters, Ruth Robinson of Fishersville and Ruby and Marguerite Howell of New Hope; and three brothers, Melvin Howell of Fort Defiance, Eugene Howell of New Hope and Lester Howell of Verona. Services will be at 2 p.m. Saturday at Port Republic United Methodist Church. Burial will be at Port Republic Mutual Cemetery. Visitation will be from 7 to 8 this evening at Johnson Funeral Home, Grottoes.

The Daily News Record, Harrisonburg, VA, Tue, Nov. 29, 2016
EDNA IRENE GARRISON
Edna Irene Garrison, 96, of Mount Crawford, passed away on Saturday, Nov. 26, 2016. Ms. Garrison was born on Nov. 3, 1920, in Augusta County and was a daughter of the late James Henry and Loretta Shifflett Garrison. In addition to her parents, she was preceded in death by her four brothers, Escue Garrison, Hobert Garrison, Leonard Garrison and William Garrison; and three sisters, Mamie Wells, Kathleen McCauley and Elizabeth Kite. Edna was a member of Blue Ridge Independent Church in Elkton and enjoyed sewing and crocheting. She retired from Metro Paints after a lengthy career. She is survived by her nieces and nephew, "her children," Loretta Kite Clark and husband, Michael, of Harrisonburg, Audrey Kite Meadows and husband, Glendon, of Mount Crawford and Roy Lee Kite and companion, Wanda, of Mount Crawford; great-niece, "granddaughter," Robin Meadows and numerous additional nieces and nephews. A memorial service will be held at 2 p.m. Friday, Dec. 2, 2016, at Kyger Funeral Home in Elkton with pastor Gerald Meeks officiating. Interment will be private at St. Peter's Church Cemetery in Elkton. The family will receive friends from 1 to 2 p.m. on Friday prior to the service at the funeral home or any time at the home of Loretta and Mike. In lieu of flowers, memorial contributions can be made to the Grottoes Rescue Squad, P.O. Box 67, Grottoes, VA 24441.

The Daily Progress, Charlottesville, VA, Apr. 8, 1965
ELMER RAY GARRISON
Elmer Ray Garrison, 39, of Grottoes, a native of Albemarle county, died yesterday at a Charlottesville hospital. Born June 28, 1925 he was the son of Mrs. Drucilla Frazier Garrison and the late Laird Garrison. He was a steel construction worker and a member of the Church of the Brethren. He is survived by his mother, his wife, Mrs. Alice Mae Garrison; four sons, Eddie Ray Garrison, Charles E. Garrison, Gordon Lee Garrison and Donald L. Garrison; two daughters, Doris Jean Garrison and Connie Sue Garrison, all at home; five brothers, Reuben Garrison, Lerdy Garrison and Stuart Garrison, all of Crozet; Ben Garrison of Staunton and Samuel Garrison of Albemarle; and three sisters, Mrs. Virginia Frazier of Boonesville, Mrs. Gracy McCauley and Mrs. Lillian Frazier, both of Crozet. A funeral service will be conducted at 2 p.m. tomorrow at Mill Creek Church of the Brethren near Port Republic. Burial will be in the Port Republic Cemetery.

The Daily Progress, Charlottesville, VA, Nov. 16, 1962
EMMA B. BATTEN GARRISON
Mrs. Emma B. Garrison, 83, of Mt. Fair died yesterday at the home of her daughter, Mrs. Carrie Walton, of Doylesville. She was the widow of Austin J. Garrison who died April 26, 1958. Born June 6, 1879 in Albemarle County, she was a daughter of the late Willie and Mary Dunn Batten. Surviving are five sons, Dallas Garrison of Hershey, Pa., Fountain Garrison of Baltimore, Md., Paul, Luther and Davis Garrison of Mt. Fair; four other daughters, Mrs. Arnie Garrison of Afton, Mrs. Lottie Via of Hershey, Pa., Mrs. Mary Via of Harrisburg, Pa., and Mrs. Elsie Coleman of Mt. Fair; two brothers, Otis Batten of Martinsburg, WVA, Lewis Batten of Waynesboro; five sisters, Mrs. Bessie Sandridge, Mrs. Vertie Sandridge and Mrs. Laura Gentry of Crozet, Mrs. Lilly Coleman of Mt. Fair and Mrs. Norma McAllister of Staunton; 54 grandchildren, 37 great-grandchildren and two great-great-grandchildren. A funeral service will be held at 2 P.M. Sunday at Brown Cove Methodist Church, with burial in Mt. Moriah Methodist Church Cemetery, White Hall.

The Daily Progress, Charlottesville, VA, Wed, Apr. 10, 1991
EMMA F. GARRISON AUSTIN
Emma F. Austin, 95, of Baltimore, Md., formerly of Boonesville, died Tuesday, April 9, 1991, in a Baltimore Hospital. Born Oct. 7, 1895, in Boonesville, she was the daughter of Ryland and Sarah Coleman Garrison. She was the widow of Clarence A. Austin. Mrs. Austin was a longtime member of Good Shepherd of the Hills Church. Survivors include one son, Elmer Austin of Little Orleans, Md.; five daughters, Hattie Batton, Lucy Jennings, Gladys Nicholson and Ora Austin, all of Baltimore, and Helen Snow of Stanardsville; 14 grandchildren; 30 great-grandchildren; and 22 great-great-grandchildren. In addition to her husband, she was preceded in death by a son, Cecil Austin, and her eight brothers, two sisters, one grandson and one great-grandson. Funeral services will be conducted at 2 p. m. Friday in Prize Hill Church of Boonesville with Dr. William Mengebier officiating. Interment will follow in Prize Hill Cemetery. The family will receive friends from 7-9 tonight and from 2-4 p. m. and 7-9 p. m. Thursday in Teague Funeral Home, 2260 Ivy Rd. Memorial contributions are suggested to Prize Hill Cemetery Association, c/o Lloyd Gibson, HCR 1, Box 89, Free Union 22940

The Daily Progress, Charlottesville, VA, May 18, 1966
ERLENE RUTH GARRISON GILBERT
RUCKERSVILLE - Mrs. Erlene Ruth Garrison Gilbert, 52, of Ruckersville, died yesterday at a Charlottesville hospital after an extended illness. She was born July 21, 1913, in Greene County, a daughter of James W. Garrison of Ruckersville and the late Lizzie Wood Garrison. She was a member of Spring Hill Baptist Church near Ruckersville. In addition to her father, she is survived by her husband Woodrow W. Gilbert; two sons, James R. Gilbert and Franky W. Gilbert of Ruckersville; two daughters, Miss Joanne W. Gilbert and Miss Norma Jean Gilbert of Ruckersville; one brother, Randolph J. Garrison of Mount Pleasant, S. C.; two sisters, Mrs. Thelma G. Gilbert of Barboursville and Mrs. Elsie T. Coleman of Farmville. The funeral will be held at 2:30 p.m. Friday at Spring Hill Baptist Church, with burial in the church cemetery. Hood - Clore Funeral Home at Quinque is in charge of arrangements.

The Daily News Record, Harrisonburg, VA, Tue, Nov. 15, 2011
ESCUE EDWARD GARRISON
Escue Edward Garrison, 98, of Elkton, passed away Nov. 13, 2011, at his home. Mr. Garrison was born March 28, 1913, in Augusta County, and was the son of the late James Henry and Lora Shifflett Garrison. He was a member of the Evangelical United Methodist Church in Elkton and enjoyed gardening, and spending time with family. He retired from Merck & Co. after 30 years of service. On June 24, 1933, he married Eula Mae (Shifflett) Garrison, who died on Dec. 5, 1993. Mr. Garrison is survived by children, Nancy G. Huffman, Martha G. and husband, Bernard McDaniel, Erman H. and wife, Vonda Garrison, Rachel G. and husband, Jerry Smith, Betty G. and husband, Raymond Thompson, Edward W. and wife, Diane Garrison, Brenda Garrison, Donna G. and husband, Sherill Hensley; son-in-law, Floyd Temple; a sister, Edna I. Garrison; 22 grandchildren, 40 great-grandchildren and 11 great-great-grandchildren. Besides his parents and wife, Mr. Garrison was preceded in death by daughters, Mary G. and husband, Louis Campbell, and Patty G. Temple; son-in-law, James Huffman; siblings, Hobert Garrison, Mamie Wells, Kathleen McCauley, Leonard Garrison, Elizabeth Kite and William Garrison; and a grandson, Chris Campbell. A celebration of life service will be held 3 p.m. Thursday, Nov. 17, 2011, at Kyger Funeral Home in Harrisonburg. The Rev. Robert W. Smith Jr. and Rev. Brad Lewis will conduct the service. Burial will be private at Eastlawn Memorial Gardens near Harrisonburg. The family will receive friends 6 to 8 p.m. Wednesday at the Kyger Funeral Home in Harrisonburg. Online condolences may be sent to the Garrison family by visiting www.kygers.com. Memorial gifts may be made to the Evangelical United Methodist Church, 513 E. Spotswood Trail, Elkton, VA 22827, or the Elkton Rescue Squad, P.O. Box 152, Elkton, VA 22827.
See Wife Eula's Obit

Unknown newspaper
EULA MAE SHIFFLETT GARRISON
GARRISON, EULA MAE age 78 yrs. of Elkton died 05 Dec 1993. Born 25 Jan 1915 in Rockingham Co. daughter of the late Erman & Ida McCauley Shifflett. Married 24 Jun 1933 Escue Garrison. Sons, Erman Garrison of Gainesville & Edward Garrison of Harrisonburg. Daughters, Mary Frances Campbell of Richmond, Nancy Huffman of Stephens City, Martha McDaniel of Gainesville, Rachel Smith of Greensboro, NC., Betty Thompson of Weyers Cave, Brenda Garrison of Penn Laird, Patty Temple of Port Republic & Donna Hensley of Elkton. Sisters, Gladys Stepp & Frances Thomas both of Elkton, Magdalene Comer of Staunton & Ida Belle Comer of Shenandoah. 23 grandchildren & 21 great grandchildren. Burial in Eastlawn Memorial Gardens.

The Baltimore Sun, Baltimore, MD
FOUNTAIN GREENBERRY GARRISON
Fountain G. Garrison, 72 of Sparrows Point, Md., died Tuesday, March 21, 1989, in a Baltimore hospital. He was the son of the late Austin and Emma Garrison. Fountain retired from Kopper's Corporation in Baltimore, MD. He is survived by his wife, Roberta Shifflett Garrison; three daughters, Shirley Shifflett, Nancy Garrison and Sharon Spence, all of Sparrows Point, Md., a son, Donald Garrison of Sparrows Point, Md; two brothers, Dallas Garrison of Hershey, Pa., and Luther Garrison of Crozet; three sisters, Carrie Walton and Ottie Garrison, both of Crozet, and Lottie Via of Hershey, Pa.; nine grandchildren, three great-grandchildren, several nieces and nephews, and many friends. Funeral services will be 1 P.M. Friday at the Duda-Ruck Funeral Home in Baltimore, Md.

The Daily Progress, Charlottesville, VA
GEORGE E. GARRISON
George E. Garrison, 27-year-old father of three children, died last night at the home of his father at Proffit. His home was on Stony Point Road. He was a painter. He was born Feb. 15, 1934 in Albemarle County, a son of Fred L. and Agnes Owen Garrison. His wife is the former Thelma Frazier of Albemarle County. He is survived by, in addition in addition to his wife and parents, two sons, Calvin E. Garrison and George M. Garrison and a daughter, Donna Marie Garrison, at home; three brothers, Fred L. Garrison Jr. of Earlysville, Jeffery O. Garrison of Proffit and Lynn M. Garrison of Camp Pickett; a sister, Mrs. Dorothy Palmer of Richmond and his maternal grandmother, Mrs. Bessie West of Keswick. A funeral service will be held at 2 p.m. tomorrow at Preddy's Funeral Home with burial in Liberty Baptist Church cemetery near Stony Point.

The Daily Progress, Charlottesville, VA, Sun, Nov. 19, 2006
GRACIE GARRISON WALTON
Mrs. Gracie Garrison Walton, beloved mother, grandmother and great-grandmother, went to be with the Lord on Thursday, November 16, 2006, surrounded by her loved ones at the University of Virginia Medical Center, after years of a long courageous battle with Alzheimer's. Gracie was born April 15, 1930, in Albemarle County, daughter of the late Lairdy Garrison and Drucilla Frazier Garrison. Gracie was preceded in death by her first husband, Benjamin M. McCauley Sr.; and second husband, Nelson I. "Dick" Walton; a sister, Nora Garrison; and brothers, Benjamin, Elmer, Laird, Reuben and Stuart Garrison. She is survived by her beloved sisters, Lillian Frazier of Blackwell's Hollow, Virginia, Virginia Frazier of Boonesville, Virginia; a brother, Samuel Garrison and his wife, Gracie, of Culpeper, Virginia; beloved children, Benjamin M. McCauley Jr. and his wife, Carol of Keswick, Virginia, Nelson W. McCauley and his fiancee, Debbie Henry, of Charlottesville, Virginia, Linda D. Morris and her husband, Bert, of Charlottesville, Virginia, Wanda J. Crawford and her husband, Kenny, of Dyke, Virginia, Judy "Bucky" McCauley of Charlottesville, Virginia; beloved grandchildren Brian "Keith" McCauley and his wife, Kim, of Keswick, Virginia, Jeanie Thompson and her husband, Bradley, of Afton, Virginia, Dannielle Shifflett and her husband, Jason, of Troy, Virginia, Sharon and Melisa McCauley of Charlottesville, Virginia, Kim Flora-Foster and her husband, Anthony, of Dyke, Virginia, Jessica Shifflett and her husband, Curtis, of Stanardsville, Virginia, Michael Walton and his wife, Jessica, of Stanardsville, Virginia, Carla Browning of Charlottesville, Virginia; 18 great-grandchildren; Brittany Barker, Ashley Sargent, Brandon and Gabriel Thompson, Kaityln Shifflett, Ashley Morris, Brian Samuels, Elizabeth and Dorian McCauley, Nathan Carter, McKenzie and Hunter Flora, Colter Foster, Philip and Emily Shifflett, Taylor, Jordon and Emily Walton; and numerous nieces and nephews. Gracie is also survived by her special friend and caregiver Lucy McCauley of Charlottesville, Virginia. Gracie was a long time member of Shady Grove Bible Baptist Church of Shifflett Hollow, Virginia. Gracie was a very special care provider. Her door was always open to those in need. She cared for her mother, several aunts and uncles for many years. Gracie loved to sing and listen to good bluegrass and gospel music. She loved to dance and was always full of laughter and love. She will be sadly missed by all. A special thank you to her granddaughter, Sharon McCauley, Jessica Walton and beloved niece, Lucille Norvelle. The family also extends a special thank you to Carol Hicks, Dana Carter and Thelma Scott for the love and care given to our mother during the past three years. A funeral service will be conducted 2 p.m. Monday, November 20, 2006, at Prize Hill Church in Boonesville, Virginia. Interment will follow at Prize Hill Cemetery. The family will receive friends from 5 until 6 p.m. Sunday, November 19, 2006, at Teague Funeral Home.

The Daily Progress, Charlottesville, VA, Sun, Feb. 2, 1997
HARVEY ELWOOD GARRISON
Harvey Elwood Garrison Sr., 52, of King George, died Friday, Jan. 31, 1997, at Mary Washington Hospital. He was born Mar. 11, 1944, in Charlottesville. He is the son of the late Hazel Elizabeth Shifflett Garrison. Mr. Garrison was a member of Beth Carr Baptist Church in Madison and a self-employed farmer. He is survived by his wife, Judith Gail Garrison of King George; father, Melvin Leo Garrison Sr. of Madison; two daughters, Teresa G. Garrison of Great Falls and Cindy L. Brown of Orange; two sons, Harvey E. Garrison Jr. of Middleburg and Michael Todd Garrison of Madison; a daughter-in-law, Leslie Garrison of Nokesville; a son-in-law, Neil Brown of Orange; a brother, Melvin Garrison Jr. of Madison; two sisters, Doris Holley of Hinton, W. Va. and Mary Ann Clore of Madison; and three grandchildren, Chad, Chase and Haley Garrison, all of Nokesville. He is also preceded in death by a brother, Sherman Garrison. Funeral service will be held 11 a. m. Monday, Feb. 3, 1997, at Preddy Funeral Home, Madison, with interment at Cedar Hill Cemetery conducted by Dr. R. W. Turner. Memorial contributions may be made to the Dahlgren Rescue Squad, P. O. Box 1375, Dahlgren, Va. 22448. The family will receive friends from 7 to 8 p. m. this evening at the funeral home. Preddy Funeral Home, Madison, is in charge of arrangements.

The Daily Progress, Charlottesville, VA, Thu, Apr. 12, 1973
HARVEY T. GARRISON
Harvey T. Garrison, 55, of Browns Cove died Tuesday afternoon in a Charlottesville hospital. A native of Albemarle County, he was the son of Lena R. Garrison of Browns Cove and the late Morgan Garrison. He was a member of Browns Cove United Methodist Church and a veteran of World War II. Survivors include his wife, Gracie Frazier Garrison of Browns Cove; four daughters, Mrs. Freda Shifflett of Free Union, Mrs. Brenda Knight of Boonesville, Miss Patricia Ann and Carol Sue Garrison of Browns Cove; four sons, Harvey T. Garrison, Jr., David Lee Garrison, and James T. Garrison of Browns Cove, and Richard M. Garrison of Glen Burnie, Md.; three sisters, Mrs. Hattie Wessner of Palmyra, Pa., Mrs. Margaret Frazier and Mrs. Bernice Garrison of Browns Cove; three brothers, Randolph Garrison of Baltimore, Md., Lester Garrison and Lacy Garrison of Browns Cove; and three grandchildren. Funeral services will be Friday at 2 p.m. at Prize Hill Church, Boonesville with burial in the church cemetery. Preddy-Teague Funeral Home is in charge of arrangements.

The Daily Progress, Charlottesville, VA, Sat, Jul. 24, 2004
HATTIE LEWIS GARRISON
Hattie L. Garrison of Crozet passed away on Thursday, July 22, 2004, at Martha Jefferson Hospital at the age of 71. Born March 23, 1933 in Browns Cove, she made her life as a homemaker. Hattie was also a member of Lake Road Church of God. Survivors include a son-in-law, Junior Steppe of Browns Cove; a sister, Classie Garrison of Crozet; 4 grandchildren, Junior Garrison and Jamie Steppe, both of Crozet, Janie Kerr and her husband, George, of Staunton, and Justin Goodman; five great-grandchildren, Nicholas Garrison, Brooke Gregory, George Aaron, George Anthony, and Tamia Lynne; and a good friend, Lottie Steppe; and several nieces and nephews. She was preceded in death by her mother, Lydia Lewis; her husband, Earl Garrison; and her daughter, Dreama Steppe. The family would also like to send a special thanks to the kind and caring staff at Martha Jefferson Hospital's 2nd floor I.C.U. The family will receive friends from 6 to 8 this evening at Anderson Funeral Home. Funeral services will be held at 2 p.m. Sunday, July 25, 2004, at Prize Hill Cemetery Chapel, with the Rev. Brian Cadle officiating. Interment will follow in Prize Hill Cemetery, Boonesville. In lieu of flowers, contributions may be made to W.A.R.S., P.O. Box 188, Crozet, VA 22932. Condolences may also be emailed to the family at funeralservice@@yahoo.com. Anderson Funeral Services, Crozet, is in charge of these arrangements.

The Daily Progress, Charlottesville, VA, Jun. 13, 1967
HAZEL LOTTIE GARRISON SHIFLETT
Hazel Lottie Garrison Shiflett of RFD 2, Crozet, died yesterday at a Charlottesville hospital at the age of 69. She was born in Albemarle County on Nov. 29, 1899, the daughter of the late Henry C. and Mary Jane Garrison. She is survived by her husband, George E. Shiflett of Crozet. Mrs. Shiflett was a member of Brown's Cove Methodist Church. Besides her husband she is survived by fours sons, Albert C. Shiflett of Ivy, Carl E. Shiflett of Doylesville, Hobart E. Shiflett of Mt. Fair and George W. Shiflett of Catlett; five daughters, Mrs. Ellis Sprouse of Charlottesville, Mrs. Raymond Lucus of Baltimore, Md., Mrs. Robert Shiflett of Charlottesville and Mrs. Anthony Vernon and Mrs. Thurl Raines of Dyke; three brothers, White Garrison of Tampa, Fla., and Earl and Thomas Garrison of Doylesville; four sisters, (INCOMPLETE)

The Daily Progress, Charlottesville, VA, Jan. 17, 1938
HENRY CLAY GARRISON
Henry Clay Garrison died at 10 o'clock last evening at his residence at Brown's Cove. He was a native of Albemarle County, son of the late Mr. and Mrs. Samuel Garrison, and was sixty-one years of age. He married Miss Mollie Via who died a number of years ago. Twelve children survive, nine daughters and three sons -- Mrs. Ray Garrison, Mrs. Twiley Frazier, Mrs. George E. Shiflett, Mrs. George Shiflett, Mrs. Irving Batten, Mrs. Grace Woodson and Misses Jessie, Dorothy and Ruby Garrison; Whitt, Thomas, and Earl Garrison, all residents of the county. The funeral will be held at 2 o'clock tomorrow afternoon from the residence, the service to be conducted by the Rev. O. L. Haga of the Methodist Church. Interment will be in the family Burying ground.

The Daily News Record, Harrisonburg, VA, Sat, Mar. 3, 2012
HENRY CLAY GARRISON
Henry Clay Garrison, 72, of Elkton, passed away March 1, 2012, at his home. Mr. Garrison was born June 27, 1939, in Charlottesville, and was the son of the late Witt Robert and Mary Bell Roston Garrison. He worked at Packaging Corp., driving a truck for over 30 years before retiring in 1995. In 1958, he married Audrey Lee Shifflett Garrison, who survives. Also surviving are two sons, Johnny Clay Garrison and wife, Amy, of McGaheysville and Jason Garrison of Shenandoah; 10 grandchildren, Jonathan Clay Garrison, Justin Garrison, Nathan Garrison, Elijah Hicks, Jason Barnhart, Jessica Garrison, Jannah Garrison, Hannah Hicks, Brandy Miller and Tabitha Hensley; eight great-grandchildren, Camron Garrison, Kendell Clay Garrison, Miles Henry Barnhart, Clementine Barnhart, Tosha Miller, Hunter Miller, Carmello Brown and Breanna Hensley; and an aunt and uncle, Dorothy and Robey Shifflett of Crozet, Va. Besides his parents, he was preceded in death by daughter, Tammy Marie Garrison. Pastor Donald Leatherman will conduct a graveside service 2 p.m. Sunday, March 4, 2012, at Elk Run Cemetery. The family will receive friends Saturday from 6 to 8 p.m. at the Kyger Funeral Home in Elkton. Memorial contributions may be made to RMH Hospice, 2010 Health Campus Drive, Harrisonburg, VA 22801, and Bear Lithia Baptist Church, P.O. Box 194, Elkton, VA 22827. Online condolences may be sent to the Garrison family by visiting www.kygers.com.

The Daily Progress, Charlottesville, VA, Tue, Apr. 28, 2015
HENRY THOMAS GARRISON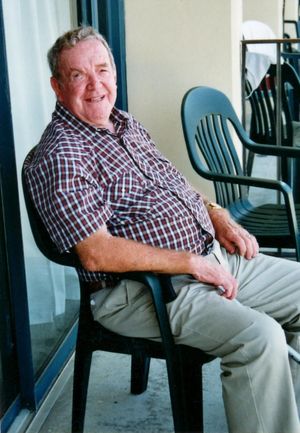 Henry Thomas Garrison, age 80, of Crozet passed away on Sunday, April 26, 2015 at the University of Virginia Medical Center surrounded by his loving family. Born on April 10, 1935 Henry was a son of the late Andrew George and Celia Keyton Garrison. In addition to his parents, he was preceded in death by his sister, Marie Hamacher; brothers, Andy Garrison Jr., Leonard Garrison, Herbert Garrison, and James Garrison; as well as his grandmother, Elizabeth Keyton. Henry is survived by his loving and devoted wife of 54 years, Juanita Garrison; his daughter, Teresa Frazier and her husband, David of Crozet; his sons, Thomas "Tony" Garrison and his wife, Karen of Keswick and Norman Garrison of Crozet; sisters, Lucille Shifflett of White Hall and Helen Garrison of Crozet; and his grandchildren, Christina "Tina" Staton and her husband, Alan, Jason Frazier and his wife, Brittany, Amanda Lawhorne and her husband, Matt, and Shawn Garrison and his wife, Ashley; and great-children, Austin, Lily, Avery, Kaitlyn, Brayleigh, Brayson, and Kaden. Henry was a long time member of Crozet United Methodist Church. He retired from ACME Visable Records. He was also the owner of Garrison's Fruit Market in Afton and Garrison's Grocery in White Hall. Henry loved to fish and hunt; however, the highlight of his life was spending time with his children, grandchildren, and great-grandchildren, who he loved dearly. He also adored his wife, with whom he called Doll baby and spent 55 wonderful years. Even later in life Henry never missed the chance to tell her how beautiful she was or how much he loved her. The family would like to express their most sincere thanks to the staff at the UVa Medical Center's 3 West Unit for the care given to Henry. Also, a special thank you to granddaughter, Christina Staton, UVa 3 West Unit Manager, for the care and love she gave her grandfather. A funeral service will be conducted 2:30 p.m. Wednesday, April 29, 2015 at Crozet United Methodist Church. Interment will follow at Prize Hill Cemetery. The family will receive friends from 6:00 until 8:00 p.m. Tuesday, April 28, 2015 at Crozet United Methodist Church. In lieu of flowers, the family suggests that a memorial contribution in Henry's name be made to Crozet United Methodist Church, P.O. Box 70, Crozet, VA 22932.Condolences may be offered to the family at teaguefuneralhome.com

The Patriot News, PA, Sep. 16, 2009
HOMER ELIZA GARRISON
Homer Elzia Garrison, 89, of Westminster MD, died Monday, September 14, 2009 at the Carroll Hospice Dove House. He was the husband of Mary Elizabeth Jennings Garrison who predeceased him in December of 2003. Funeral services will be held on Saturday at 11:00 am at the Spring Creek Church of the Brethren, 335 E. Areba Avenue, Hershey, Pa. A graveside service will be held on Monday, September 21st at 2:30 pm at Garrison Forest Veterans Cemetery in Owings Mills. Memorial contributions may be made in his memory to the , 1393 Progress Way, Suite 908, Eldersburg, MD 21784 or to Carroll Hospice Dove House, 292 Stoner Avenue, Westminster, MD 21157. Online condolences may be made to the family at www.prittsfuneralhome.com. Pritts Funeral Home and Chapel, 412 Washington Road, Westminster are in charge of arrangements. www.pennlive.com/obits

The Daily Progress, Charlottesville, VA, Fri, Mar. 6, 2003
HUBERT WISE GARRISON
Hubert Wise Garrison, 87, of Crozet, died at a local hospital on Wednesday, March 3, 2004. He was born Dec. 11, 1916, in Albemarle County to the late Alexander Garrison and Florence Miller Garrison. He was preceded in death by his wife, Sylvia Garrison; and one brother, Ray Garrison. He is survived by one brother, A.L. Garrison Jr. of Fort Defiance; three nephews, Samuel C. Garrison, David Michael Garrison, and Daniel L. Garrison; and one niece, Betty Shifflett. He graduated from Crozet High School where he played basketball, winning the Albemarle County championship his senior year. He was a sportsman who loved hunting and fishing. He loved the Blue Ridge Mountains where he spent a lot of time rabbit, fox, and coon hunting. Mr. Garrison was a welder working in the shipyard at Sparrows Point, Md. He was a boilermaker, building large tanks all over the East Coast. He was knocked off a tank in Plymouth, N.C., crushing both heels and ankles, and was unable to continue working with the boilermakers. He then went to work for Del Monte Frozen Foods, retiring in December 1979. He was an active member of Crozet Baptist Church and served as a deacon. A funeral service will be held at 3 p.m. Sunday, March 7, 2004, at Crozet Baptist Church, with interment to follow at Mount Moriah Church cemetery in White Hall. Dr Roy S. Thomas III and the Rev. David Collyer will officiate. The family requests that there be no visitation. The family suggests that memorial contributions be made to the Garrison Fund, Crozet Baptist Church, P.O. Box 5804, St. George Ave., Crozet, VA 22932. Anderson Funeral Home, Crozet, is in charge of arrangements.

The Daily Progress, Charlottesville, VA, Sun, Mar. 9, 2008
IRENE GARRISON MORRIS
Irene "Peggy" Garrison Morris, 87, of Richmond and formerly of Charlottesville, died Friday, March 7, 2008, at the Chippenham Medical Center in Richmond, Virginia. Born March 3, 1921, in Albemarle County, she was the daughter of the late James W. Garrison and Martha Cox Garrison. She was also preceded in death by her husbands, William L. Vest and Grover E. Morris; a daughter, Linda Vest; a sister, Ruby Huckstep; and a brother, Eugene Garrison. Surviving her are two daughters, Mary Edwards and her husband, Curtis, of Richmond and Martha Bruner and her husband, Don, of Orange Park, Florida; three grandchildren, Michael Edwards and his wife, Lori, of Springfield, Virginia, William Edwards of Richmond, and Karen Bruner of Glendale, California; five great-grandchildren, three great-great -grandchildren and three brothers, William Garrison and his wife, Mildred, of Earlysville, Henry Garrison and his wife, Nellie, of Barboursville, and Cecil Garrison and his wife, Louise, of Charlottesville. A funeral service will be held 11 a.m. Monday, March 10, 2008, at the Hill and Wood Funeral Home with the Reverend Sidney Craig officiating. Interment will follow at the Riverview Cemetery. Friends may sign the guest book at www.hillandwood.com.

The Daily Progress, Charlottesville VA, Dec. 31, 2001
JAMES A. GARRISON
James Arthur Garrison, 63, of Crozet, entered into eternal rest at the University of Virginia Medical Center on Saturday, Dec. 29, 2001, after multiple illnesses. Born in Albemarle County, April 25, 1938, he was the son of the late Andy George Garrison and Celia Keyton Garrison. He was also preceded in death by two brothers, Andrew Junior Garrison, and Leonard Garrison; a sister, Marie G. Hamacher; and a grandson, John Robert Marks. Mr. Garrison was a sheet metal operator for ACME Visible Records until he retired and was a member of the Charlottesville Moose Lodge since 1989, the Bucks Only Hunt Club of Nelson County, and the Free Union Mechanics Lodge. He was an avid hunter and fisherman. He is survived by his wife, Nancy Graves Garrison, of Crozet; two daughters, Corina Gibson and her husband, Gary, of Charlottesville, Melissa Herr and her husband, Douglas, of Ruckersville; one son, James Garrison of Cremora; three stepsons, Keith Marks of Culpeper, Brad Marks and his wife, Kristy, of Orange, John Marks of Juliette, Ill.; two sisters, Helen Garrison of Crozet, Lucille Shifflett and her husband, Mervin, of White Hall; two brothers, Herbert Garrison and his wife Lula, of Baltimore, Henry Garrison and his wife, Juanita, of Crozet; seven grandchildren, Todd, Joshua, and Jessica Garrison, Justin and Cheyenne Herr, Ryan Gibson, and Regina Marks; one uncle, Woodrow Keyton and his wife, Rosie, of White Hall; a mother-in-law, Martha Graves of Charlottesville; brother-in-law, William Hamacher; a sister-in-law, Della Garrison, of Crozet; numerous nieces, nephews, brothers-in-law, sisters-in-law; a devoted friend, Donald Morris; and his beloved pet dog, Poochie. A funeral service will be conducted at 2 p.m. Tuesday in the Teague Chapel with Pastor Scott Jewel officiating. Interment will follow in Prize Hill Cemetery, Boonesville. The family will receive friends from 6 to 8 p.m. this evening at the funeral home. The family suggests that memorial contributions be made to the American Cancer Society, 3042-D, Berkmar Dr., Charlottesville, Va. 22901.

The Daily Progress, Charlottesville, VA, Mar. 4, 1979
JAMES THOMAS GARRISON
James Thomas Garrison, 27, died Friday near his home in Crozet. He was born April 17, 1951 in Albemarle County. Survivors include his mother Gracie Frazier Garrison of Crozet; his grandmothers, Julie Frazier of Grottos and Mrs. Lena Garrison of Crozet; four sisters, Freda J. Shifflett and Patricia Ann Shifflett of Stanardsville, Brenda L. Knight of Boonesville, and Carolyn Sue Garrison of Crozet; two brothers, David L. Garrison and Harvey J. Garrison, Jr. of Charlottesville; and a half brother Richard Garrison of Baltimore, Md. Funeral will be 2 p.m. Monday at Prize Hill Church with the Rev. John Price officiating. Burial will be in Prize Hill Church Cemetery. Anderson Funeral Home is in charge of arrangements.

The Daily Progress, Charlottesville, VA, Tue, Dec. 2, 1997
JANICE FINCHAM GARRISON
Janice Fincham Garrison, 50, of Charlottesville, born Aug 26, 1947, died Nov 29, 1997, at her home. Janice was the wife of Hugh C. Garrison, Jr.; and the daughter of Goldie C. Fincham and the late James U. Fincham of Charlottesville. She worked for State Farm Insurance for more than 31 years. In addition to her husband and mother, survivors include her sister, Deborah F. Allen and her husband, David L. Allen of Covesville; maternal grandmother, Lizzie C. Covey of Charlottesville; two sisters-in-law, Mary Huff and her husband, Dennis of Earlysville, and Janice Baughn and her husband Gary, of Gordonsville; several nieces, nephews, aunts, uncles and cousins. She was a beautiful and loving and caring person toward all living creatures. May she now be in a more peaceful, non-violent world, for she herself was one of the sweetest angels of God created, and will be forever missed by her family and friends. A funeral will be conducted at 1 p.m. Wednesday, Dec 3, 1997, at Teague Chapel, with the Rev. George Woods officiating. Interment will follow at Monticello memory Gardens. The family will receive friends from 7 to 8:30 this evening at the funeral home. In lieu of flowers, donations may be made to Dameion's Gift Feline Foundation, P.O. Box 1131, Troy, Va. 22974; or Covesville Baptist Church, Route 633, West Herds Mountain Road, Covesville, Va. 22931

The Daily News Record, Harrisonburg, VA, Mon, Aug. 14, 2017
JASON ROBERT GARRISON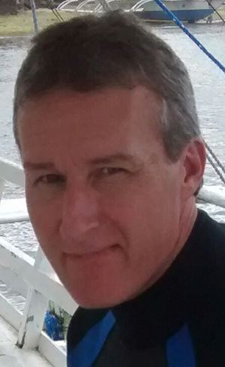 Jason Robert Garrison, 48, of Shenandoah, passed away Friday, Aug. 11, 2017, in Harrisonburg.
Jason was born Nov. 10, 1968, in Harrisonburg and was the son of Audrey Lee Shifflett Garrison of Shenandoah and the late Henry Clay Garrison. Along with his father, he was preceded in death by his sister, Tammy Marie Garrison. He was a graduate of Spotswood High School and attended community college for several years. He owned and operated Industrial Solutions for a number of years before retiring. He was a dog breeder and enjoyed hunting, fishing on the Shenandoah River, traveling, and playing tennis, and was a certified scuba diver. Besides his mother, Jason is survived by his wife, Janice Garrison; a son, Justin Garrison, Elkton; a daughter, Jessica Garrison, Marlinton, W.Va.; a brother, Johnny Garrison and wife, Amy, McGaheysville; and numerous nieces, nephews, great-nieces and great-nephews. Pastor Danny Herring will conduct a graveside service at 2 p.m. on Sunday, Aug. 13, 2017, at Elk Run Cemetery in Elkton. The family will receive friends Saturday evening 6 to 8 at the Kyger Funeral Home in Elkton. Friends may also call at the Garrison home at any time. Online condolences may be shared by visiting www.kygers.com .

Unknown newspaper, Rockingham Co., VA
JEAN MORRIS GARRISON
Jean Morris Garrison, 62, resident of Route 1, Port Republic, died at Rockingham Memorial Hospital Saturday, November 21, 1992, where she had been a patient since October the 16th of this year. She was born October 6, 1930, in Rockingham County and was a daughter of the late John and Bessie Morris. She was a member of the Mount Vernon Mennonite Church. In 1953 she married John E. Garrison, who died February 23, 1967. She is survived by one daughter, Jennifer Breeden of Elkton; one son, Jerry Garrison of Grottoes; one sister, Hazel Gooden of Rocky bar. Two grandchildren, Shvonne and Jason Breeden of Elkton, also survive. In addition, a companion of many years, Harold Monger, also survives. Funeral services will be conducted Tuesday afternoon at 2 O'clock November 24, 1992 at the Mount Vernon Mennonite Church on the Brown's Gap Road near Grottoes by Milford E. Lyndaker and Eugene K. Souder. Burial will be in the Port Republic Cemetery near Port Republic. The family will receive friends at the Kyger-Pence Funeral Home near McGaheysville Monday evening 7:00-8:30 o'clock. Friends may call at the home of Harold Monger or Hazel Gooden at any time. Memorial contributions may be made to the Grottoes Rescue Squad, P.O. Box No. 1187, Grottoes, Virginia 24441.

The Daily Progress, Charlottesville, VA, Aug. 26, 2001
JENNIE LLEWELLYN GARRISON
Jennie Llewellyn Garrison, 90, of Charlottesville died Friday, Aug. 24, 2001, in a local hospital. Born in Nebraska on Nov. 28, 1910, she was a retired secretary with the R F & P Railroad in Alexandria. She was a member of the Hillsboro Baptist Church and was a member of the Order of Eastern Star in Northern Virginia. She is survived by her husband, Milo Garrison of Charlottesville; one son, Robert H. King and his wife, Mary Ann, of Annapolis, Md., two sisters, Dorothy Biggerstaff and Mildred Taylor, both of Nebraska; six grandchildren, six great-grandchildren and two great-great-grandchildren. A funeral service will be conducted at 11 a.m. Monday in the Teague Chapel with the Reverend Alan Thompson officiating. Interment will follow in Free Union Church of the Brethran Cemetery, Free Union, Va. The family will receive friends 7 to 8 p.m. this evening at the funeral home. Teague Funeral Home is in charge of arrangements.

The Daily Progress, Charlottesville, VA, Thu, Sep. 22, 1966
JESSIE GARRISON
CROZET - Miss Jessie Florence Garrison, 64, died suddenly yesterday at the home of her sister Mrs. Ray Garrison of Crozet. Born May 15, 1902, in Albemarle County, she was a daughter of the late Henry Clay and Mary Jane Via Garrison. Besides Mrs. Garrison, she is survived by five other sisters, Mrs. Guy Eustler of Grottoes, Mrs. Frances Marshall of Baltimore, Mrs. George Shifflett and Mrs. Dorothy Garrison of Crozet and Miss Ruby Garrison of grottoes; and three brothers, Thomas Garrison and Earl garrison of Crozet and Whit Garrison of Tampa, Fla. The funeral will be tomorrow at 2 p.m. at the Prize Hill Church in Boonesville, with burial in the church cemetery. Preddy Teague Funeral Home is handling the arrangements.

The Daily Progress, Charlottesville, VA, Tue, Mar. 13, 1973
JESSIE HOMER GARRISON
Jessie Homer Garrison, 62, of 304 Palatine Ave., died in a Charlottesville hospital Monday. Funeral services will be Wednesday at 1 p.m. at the Hawkins Funeral Home, the Rev. Daniel Lowe officiating. Burial will be in Oakwood Cemetery. The family will receive friends tonight at the funeral home 7-8 p.m. Mr. Garrison was retired from Barnes Lumber Company and a member of Prize Hill Church in Boonesville. A native of Earlysville, he was the son of the late Cora Dickerson and Ernest Garrison. Survivors include his wife, Mrs. Marie M. Goode Garrison of Charlottesville; a step-son Herman Lee Haney of Charlottesville; a step-daughter, Mrs. Wesley Lamb of Roda; and a brother, Minor Garrison of Greenwood.

Unknown newspaper
JOHN E. GARRISON
PORT REPUBLIC - John E. Garrison, 44, of Port Republic died Thursday morning (Feb. 23, 1967) in Rockingham Memorial Hospital. He recently underwent an ulcer operation. Mr. Garrison was an employee of Victor Metal Products Corp. For the past five years. He was born Sept. 25, 1922 in Albemarle County the son of Mrs. Susan (Morris) Garrison and the late Reuben Garrison. Mr. Garrison spent most of his life around Grottoes and Port Republic. In 1953 he married the former Jean Alice Morris, who survives. He was a member of the Church of the Brethren. Surviving besides his widow and mother, are two children, Jerry Wayne and Jenifer Lynn, both at home; one brother, Floyd C. Garrison of Port Republic; four sisters, Mrs. Eva Daniel of Waynesboro, Mrs. Mamie Emswiler of Rt. 3 Harrisonburg and Mrs. Mary Myers and Mrs. Alice Garrison, both of Grottoes; two half sisters, Mrs. Carrie Garrison of Palmyra, Pa. and Mrs. Louise Via of Baltimore. The funeral will be conducted at 2:30 p.m. Saturday at the Mt. Vernon Mennonite Church by the Rev. Hubert Pellman. Burial will be in Port Republic Cemetery. The family will receive friends at the W.H. Kyger Funeral Home 7:30-8:30 p.m. today.

The Daily Progress, Charlottesville, VA, Mar. 22, 2002
JONI CARMAN HUDMAN GARRISON
Joni Carmen Garrison, 67, of Charlottesville, died Sunday, March 10, 2002, at her residence. She was born Feb. 4, 1935, in Post, Texas, daughter of the late John R. and Mary Peddy Hudman. In addition to her loving husband, Charles Garrison, she is survived by her two daughters, Susan Garrison and her fiance, Jeff Frazier, of Charlottesville, and Jaynie Powley and her husband, Andy, of Crozet; her two sons, Chuck Garrison and his wife, Annette, of Charlottesville, and Scott Garrison of Crozet; her brother, Barry Hudman of Texas; eight grandchildren, Christy Breeden and her husband, Shawn, of Scottsville, Faith Garrison of Roanoke, Candice Williams and her husband, Todd, of Charlottesville, Charity Garrison of Madison, Brooke Garrison, Taylor Garrison, and Antoinette Garrison, all of Charlottesville, and Jessica Williams and her husband, Zach, of Stuarts Draft; three step-grandchildren, Phifer, Jessie, and Martin Powley; and three great-grandchildren, Rylie Williams, Todd Williams Jr., and Dalton Breeden. Mrs. Garrison was a retired postmaster at White Hall after 19 years of service. A funeral service will be conducted at 2 p.m. Wednesday at the Teague Chapel, with Pastor Richard Whitaker officiating. Interment will follow at Holly Memorial Gardens. The family will receive friends from 7 to 8 p.m. this evening at the funeral home. Memorial contributions may be made in her honor to the Charlottesville/Albemarle Rescue Squad, P.O. Box 160, Charlottesville, Va. 22907. Teague Funeral Service is in charge of arrangements.

The Greene County Record, Stanardsville, VA, Mar. 3, 1938
JUANITA GARRISON
Self-Inflicted Shot Fatal To Young Girl
Juanita Garrison, eighteen-year old daughter of Morgan Garrison, pressed the muzzle of a single-barrel shotgun against her breast Friday, Feb. 18 and pulled the trigger. She died instantly from the charge. Acting Coroner Jack Maury, of Charlottesville said that the fatal shooting was a suicide. The girl placed the weapon upright on the ground in the front yard of her home near Boonesville, leaned against it, reached down and pulled the trigger. The girl is understood to have been suffering from a nervous condition and was on the verge of a breakdown. Besides her parents, she is survived by the following brothers and sisters; Randolph Garrison, of Baltimore, Lacey Garrison, a pupil at the Blue Ridge Industrial School; Harry and Lester Garrison, at home; Mrs. Otis Garrison of Hershey, Pa., Mrs. Margaret Morris, and Miss Bernice Garrison, of Boonesville.

The Daily Progress, Charlottesville, VA, Sun, Aug. 12, 2007
LACY WISE GARRISON
Lacy "Goo" Garrison, 82, of Crozet, passed away on Friday, August 10, 2007. He was born March 30, 1925, in Boonesville, Virginia, to the late Morgan Jesse and Lena M. Garrison. Lacy served his country in the United States Navy during World War II, aboard the USS Shelikof, and received the Victory Medal. He reenlisted during the Korean Conflict and served on the USS Kearsarge CVA-33, and received the Korean Service Medal, Korean Service Ribbon, United Nations Medal and United Nations Ribbon, before being honorably discharged from the San Diego United States Naval Hospital on June 18, 1953. After his years in the service, Lacy worked as a brick mason and carpenter. In addition to his parents, he was predeceased by six of his siblings, Hattie Virginia Wessner, Margaret Angeline Frazier, Harvey Theophilius Garrison, Juanita Estelle Garrison, Lester Morgan Garrison, and Randolph Jesse Garrison; and a cherished cousin, Mervin McAllister. He is survived by his two sons, Lacy Wise Jr. and his wife, Jan, and Richard Clay and his wife, Vicki. He is also survived by eight grandchildren, Faith Garrison, Candice Williams, Charity Wolfe, Betsy Johnson, Richard Garrison Jr., Nicholas Garrison, Adam Garrison, and Alayna Garrison; and 10 great-grandchildren. In addition, he is survived by one sister, Katherine Bernice and her husband, Samuel Garrison, and a host of nieces and nephews. The family will receive friends from 6 until 8 p.m. Sunday, August 12, 2007, at Anderson's Funeral Home of Crozet. There will be a graveside service 11 a.m. Monday, August 13, 2007, at Prize Hill Cemetery of Boonesville, Virginia. Curtis Morris will officiate.

The Dundalk Eagle, Dundalk, MD, Thu, Jul. 13, 2006
LAWRENCE W. GARRISON
Burial at Moreland Memorial Park in Parkville will follow a memorial service at Duda-Ruck Funeral Home at noon on Thursday, July 13, for longtime Broadship Road resident Lawrence W. Garrison, who died of cancer at Franklin Square Hospital on July 9 at age 86. Born in Boonesville, Va., to parents Dewey and Pearl Garrison, he came to Edgemere with his family as a child and graduated from Sparrows Point High School in 1938. During World War II he served in the U.S. Army, winning the Purple Heart for injuries received during service in Europe. The 46-year Bethlehem Steel employee was a longtime elder and financial secretary of Dundalk Presbyterian Church and volunteered with several humanitarian organizations. In his spare time he enjoyed motorcycling, playing golf, fishing and raising Boston terriers. In addition to his wife, the former Madeline Auvil, whom he married in 1938, he is survived by daughters Betty Lou Dean of Detroit and Denise Leoni of Dundalk, as well as three grandchildren. Memorial contributions may be made to Dundalk Presbyterian Church, 1969 Merritt Blvd., Dundalk, MD 21222.

The Daily Progress, Charlottesville, VA, Sat, Jul. 8, 1972
LEE R. GARRISON
Lee R. "Buster" Garrison, 64, of 707 St. Clair Ave., died Friday in a Charlottesville hospital. A retired cloth cutter for Henderson and Irving and also F. Jacobson and Sons Inc., he was born in Albemarle County, August 7, 1907. Mr. Garrison, the son of the late Joseph R. and Ida Bell Jones Garrison, was married to Dora McCauley Garrison of Charlottesville. He was a member of the Maple Grove Christian Church. Surviving, in addition to his wife, is a brother, Robert Edward Garrison of Gordonsville. Funeral services will be Monday at 11 a. m. at the Preddy Teague Funeral Home Chapel. Burial will be in Holly Memorial Gardens.

The Daily Progress, Charlottesville, VA, Aug. 17, 2000
LELA E. SHIFLETT GARRISON
Lela E. Garrison of Crozet departed this life on Aug. 16, 2000, to join her beloved husband, Paul Garrison. She was born March 12, 1917, daughter of the late Lemuel and Beadie Shifflett. She leaves behind two daughters, Rebecca Garrison of Crozet and Marjorie Cash and beloved son-in-law, Jimmy, of Fort Defiance; three sons, Sonny Garrison of Crozet, Paul Garrison Jr. of Crozet and Ronald Wayne Garrison of Newport News; six grandchildren, Michael Lamb of Crozet, Ronnie Garrison Jr. of Newport News and Paul "Buckie" Garrison III of Crozet; Patricia Malec of Lynchburg, Linda Garrison of Charlottesville and Amy Sue Garrison of Newport News; three great-grandchildren; one brother, Melvin Shifflett of Crozet; and three sisters, Virginia Shifflett of Crozet, Della Garrison of Crozet and Mrs. Frank "Shirley" Staton of Charlottesville. Mrs. Garrison was a member of Browns Cove United Methodist Church where she attended until her illness, and was retired from ConAgra Foods. A funeral service will be conducted at 1 p.m. Sunday in the Teague Funeral Home chapel with the Rev. Ben Houchens officiating. Interment will follow in Mt. Moriah Cemetery. The family will receive friends from 6 to 8 p.m. Saturday at the funeral home. Teague Funeral Service is in charge of arrangements.

The Dundalk Eagle, Dundalk, MD, May 19, 2000
LEONARD GARRISON
Former North Point Village resident Leonard Garrison, 69, died of a heart attack April 16 at his home in Louisa, VA. A U.S. Army veteran and a Bethlehem Steel retiree, Mr. Garrison moved in 1985 to Virginia, where he worked at Edgehill Farm in Shadwell. His hobbies were hunting and fishing. Survivors are his wife, Lula (nee Batten), sons Leonard and Michael Garrison, daughters Mary Goodwin and Elizabeth Smith, brothers James and Henry Garrison of Crozet, VA., and Herbert Garrison of Baltimore, sisters Lucille Shifflett of White Hall, VA., Helen Garrison of Crozet, VA., and Marie Hamacher of Holts Summit, Mo., 12 grandchildren and one great-grandchild. He was predeceased by daughter Janice Garrison and brother Andy Garrison Jr. The Rev. Bob Lloyd conducted services April 19 at Berea Baptist Church in Louisa, VA. Mr. Garrison was buried in the church cemetery. Contributions may be made in his name to Louisa County Rescue Squad, P.O. Box 1777, Louisa, VA 23093.

The Daily Progress, Charlottesville, VA, Thu, Jul. 27, 2017
LESTER M. GARRISON
Lester M. Garrison, 72, of Somerset, Va., died on Tuesday, July 25, 2017, at Martha Jefferson Hospital. Born on July 18, 1945, in Charlottesville, Va., he was the son of Stuart and Cora Garrison of Crozet, Va. He was well known as the best drywall and sanding contractor in Central Virginia, working for himself for over 45 years. He is survived by his loving wife Nancy; daughters Nancy Hunt and her husband, Jeff, and Leslie Figgins and her husband, William; granddaughters Nicole Lohr and her husband, Greg, Felicia Figgins and her husband, Mikey, Alisa Figgins, Brooke Figgins and Kaleigh Figgins; a great granddaughter, Nikelle Lohr; sisters Beulah Frazier, Brenda Wyland and her husband, Ray; brother Charles Garrison and wife, Mary; brother-in-law Wayne Flowers and wife, Rose; and numerous nieces, nephews and cousins. Special thank you to the nurses and doctors from Orange Dialysis Center, Dr. Wolanski and the Orange Family Physicians staff, the doctors and nurses of Martha Jefferson Hospital's 3rd floor Cornell unit, and a special thanks to our friends and neighbors for their support. A private graveside service will be at 11 a.m. Saturday, July 29, 2017, at Buck Mountain Episcopal Churchyard, with the Reverend Connie Clark officiating. Condolences may be sent to the family at www.hillandwood.com .

The Daily Progress, Charlottesville, VA, Wed, Dec. 9, 2015
LILLIAN GARRISON FRAZIER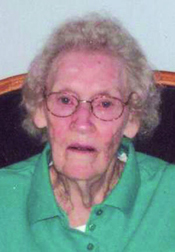 Lillian Garrison Frazier of Browns Cove, Virginia, passed away December 7, 2015. She was born October 17, 1927, in Pennsylvania, to the late Lairdy and Drucilla Garrison. Mrs. Frazier was preceded in death by her late husband, Leland Frazier; a grandson, Christopher Frazier; three sisters, Gracie Walton, Virginia Frazier, and Nora Garrison; and six brothers, Ben, Ruben, Elmer, Lairdy, Stuart and Samuel Garrison. Mrs. Frazier is survived by two daughters, Lucille Norvell and husband, Sonny of Browns Cove, and Louise Frazier of Lynch Station; and five sons, Irving, Minor, James, Freddie of Browns Cove, and David Frazier and wife, Teresa of Crozet. She is also survived by 10 grandchildren, 12 great grandchildren, and many nieces and nephews. She was a member of Shady Grove Bible Baptist Church and retired from Con Agra with 27 years of service. A special thanks to her doctor, Dr. Sawyer, and the staff of Crozet Family Medicine including Drs. John and Sylvia Hendrix. The family offers a special thanks to Hospice of Piedmont and their staff, Linda Hyden from Sentara Home Health and to Ashley Frazier and Will Rosson for all their caregiving help. The family will receive friends from 6 until 8 p.m. at Teague Funeral Home on Wednesday December 9, 2015, the funeral will be held at Prize Hill Church in Boonesville at 2 p.m. on Thursday, December 10, 2015.Condolences may be offered at teaguefuneralhome.com

The Daily Progress, Charlottesville, VA, Wed, Oct. 2, 1974
LILLIE GARRISON WALTON
Mrs. Lillie Garrison Walton of Crozet died Tuesday at her home. She was 74. A native of Albemarle County, Mrs. Walton was the daughter of the late Samuel and Georganna Via Garrison and the wife of the late Samuel Watts Walton. She was a member of the Brown's Cove United Methodist Church. Mrs. Walton is survived by a daughter, Mrs. William Batten of Brown's Cove; a sister, Mrs. Nannie Via of Manheim, Pa.; five grandchildren; and six great-grandchildren. Funeral services will be held Friday at 2 p.m. at the Brown's Cove United Methodist Church, Rev. Ronald Clark officiating. Interment will be in the Mt. Moriah Church Cemetery at White Hall. The Preddy-Teague Funeral Home is in charge of arrangements.

The Staunton News Leader, Staunton, VA, Thu, Jul. 3, 2003
LOUISE FOREST SHIFFLETT GARRISON
FISHERSVILLE -- Louise Forest (Shiflett) Garrison, of 772 St. James Road, died Tuesday (July 1, 2003) at the University of Virginia Medical Center. She was born July 24, 1924, at Augusta County, to William B. and Mollie Shiflett. Prior to retirement, she was employed by Western State Hospital. Mrs. Garrison was preceded in death by her parents and her husband, Arthur Garrison. Survivors include a son, Raymond A. Garrison; two daughters, Mary F. Whitesell and Thelma J. Garrison; two brothers, Hylan R. and George W. Shiflett, all of Staunton; and three sisters, Eliza M. Hendricks and Lillian B. Hise of Verona and Helen M. Louk of LaPlata, Md. Services will be at 11 a.m. Saturday at Laurel Hill Full Gospel Church. Burial will be at Oak Lawn Mausoleums and Memory Gardens. Visitation will be from 7 to 8:30 p.m. Friday at Henry Funeral Home.

The Daily Progress, Charlottesville, VA, Feb. 23, 1942
LULA E. GARRISON MARSHALL
Mrs. Lula E. Marshall died Saturday [Feb. 21, 1942] night after an extended illness. She was a native of Albemarle, daughter of the late George W. and Sarah Hill Garrison, and was 70 years of age. Surviving are five children -- Richard T. Marshall of Richmond, Robert L., Samuel E., and James F. Marshall, all of this city, and Mrs. Fannie E. Craig of Schuyler, Nelson County. Mrs. Marshall also leaves her step-mother, Mrs. Cora E. Beagle, of Earlysville; one sister, Miss Beulah E. Garrison, of this city; and three brothers, Edgar F. Garrison of Proffit and Charles B. and E. W. Garrison, both of this city. The funeral will be held at 3 o'clock tomorrow afternoon from the M. C. Hill Funeral Home, the service to be conducted by Edwin S. Sweeney, pastor of the Christian Church. Interment will follow in Riverview Cemetery. Note: Husband is Wesley L. Marshall

The Daily Progress, Charlottesville, VA, Wed, Dec. 18, 2013
LUTHER ISAAC GARRISON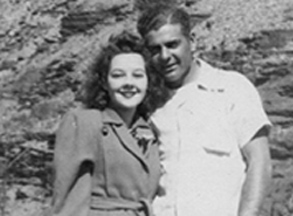 Luther Isaac Garrison passed away at The Laurels on Sunday, December 15, 2013, at the age of 92, surrounded by his loving family. Luther is predeceased by his wife, Margaret; his parents; and 11 siblings. Luther is survived by his son, Randy Garrison; his daughters, Cindy Freelin, Brenda Dickerson and her husband, Ronnie, and Sherry Brown; granddaughters, Kim Passerell and her husband, David, Tiffany Lacks and Brittany Freelin; grandsons, Zach and Caleb Brown; and great-granddaughters, Megan and Lauren Passerell and Riley Lacks. The family will receive friends from 6 until 7 p.m. Wednesday, December 18, 2013, at the Teague Funeral Home. Funeral services will be conducted 2 p.m. Thursday, December 19, 2013, at the Teague Funeral Home with Brother Eddie Deane officiating. Interment will follow at Mt. Moriah Church Cemetery, White Hall, Virginia. The family would like to give special thanks to The Laurels Unit 3 staff, Western Albemarle Rescue Squad, and Dr. Lily Hargrove. In lieu of flowers, memorial contributions may be made to Western Albemarle Rescue Squad, P.O. Box 188, Crozet, VA 22932. Friends may sign the guest register at teaguefuneralhome.com.
See Wife Sally Margaret's Obit

The Daily Progress, Charlottesville, VA, Dec. 24, 2001
MARGARET SALLY SHIFLETT GARRISON
Sally Margaret Garrison, 74, of Crozet, left this earth on Dec. 22, 2001. She will spend Christmas free of pain in her new heavenly home. Born Dec. 20, 1927, she was the daughter of the late Andrew and Lela Shifflett. In addition to her parents, she was preceded in death by two sisters, Virginia Shifflett and Martha "Sissy" Thomas; and one brother, Wilson Shifflett. Mrs. Garrison is survived by her husband of 54 years, Luther Garrison; one son, Randy Garrison; four daughters, Cindy Freelin, Brenda Dickerson and her husband Ronnie, Shelby Shifflett and her husband James Kelly, and Sherry Brown; one brother, Robey Shifflett of Crozet; two sisters, Roberta Garrison of Baltimore, and Mary M. Morris of Crozet; six grandchildren, Kim Passerell and her husband David, Tiffany Dickerson, Chris Shifflett, Brittany Freelin, Zachary and Caleb Brown; one great-grandchild, Megan Passerell; and her special friends with the Mt. Moriah Friendship Class. Sally was known to be a loving wife, mother, grandmother, devoted church member, and friend to all. Funeral services will be conducted 2 p.m. Thursday at the Mt. Moriah United Methodist Church with the Rev. John Brenneke officiating. Interment will follow in Mt. Moriah Cemetery. The family will receive friends from 7 to 8 p.m. Wednesday at the Teague Funeral Home. Memorial contributions are suggested to the Western Albemarle Rescue Squad, P.O. Box 188, Crozet, Va. 22932 or to the Mt. Moriah United Methodist Church, Rt. 2 Box 220, Charlottesville, Va. 22901.

The Daily Progress, Charlottesville, VA, Dec. 27, 2001
MARIE GARRISON HAMACHER
Marie Garrison Hamacher died Saturday, Dec. 22, 2001, at St. Mary's Health Center in Jefferson City, Mo. Born March 26, 1925, in Crozet, she was the daughter of the late Andrew G. Garrison and Celia Keyton Garrison. She was preceded in death by two brothers, Andrew Junior Garrison, and Leonard M. Garrison. She is survived by her husband, William G. Hamacher of Holts Summit, Mo.; her daughter, Linda Hambly and her husband, William, of Mobile, Ala.; two granddaughters, Stephanie and Sara Hambly; three brothers, Herbert Garrison of Baltimore, Henry Garrison and James Garrison, of Crozet; two sisters, Helen Garrison and Lucille Shifflett, of Crozet; and an uncle, Woodrow Keyton of White Hall. She graduated from Crozet High School and served in the U.S. Air Force from 1947 to 1955. She worked as a supervisor for the DMV for 28 years before retiring in 2000. A funeral service was held Dec. 24 at St. Peters Catholic Church, Jefferson City, Mo.

The Daily News Record, Harrisonburg, VA, Fri, Aug. 4, 2017
MARTHA ELLA CRAWFORD GARRISON
Martha Ella (Crawford) Garrison, 81, of Grottoes, passed away Wednesday, Aug. 2, 2017, at Willow Estates in Penn Laird. She was born in Harrisonburg on May 13, 1936, and was a daughter of the late James B. and Daisy E. (Randall) Crawford. Martha was a member of Church of Christ. She was united in marriage on July 18, 1953, to James Edward Garrison, who preceded her in death on April 27, 2014. She is survived by three sons, Jeffrey Garrison of Grottoes, David Garrison and wife, Theresa, of Verona, and Michael Garrison and wife, Kelly, of Grottoes; a sister, Jean Bubb of Grottoes; and two brothers, Tommy Crawford and wife, Dawn, and Harry Crawford, all of Grottoes. She is also survived by 11 grandchildren and 27 great-grandchildren. She was preceded in death by a brother, Malcolm Crawford. A funeral service will be held at the Johnson Funeral Service Chapel in Grottoes at 11 a.m. Saturday, Aug. 5, 2017, with Dr. Asa R. Talbot officiating. Burial will follow at Eastlawn Memorial Gardens. The family will receive friends Friday, Aug. 4, 2017, from 7 to 8 p.m. at the funeral home. Online condolences may be sent to the family at www.johnsonfs.com.

The Daily Progress, Charlottesville, VA, Mon, Nov. 16, 1981
MARVIN GARRISON
Marvin Garrison, 72, of Scottsville died Sunday in a Charlottesville hospital. He was a retired farmer. He was the son of the late Annie Shiflett and Ruben Black Garrison. Survived by his wife, Ottie Byrd Garrison of Scottsville, four sons; Elmer Garrison of Baltimore, Md, Marvin Garrison, Jr. Of Scottsville, Randolph Garrison of Waynesboro and Roy Garrison of Stafford; one daughter, Mrs. Roxie Ann Bingler of Troy; two brothers, Floyd Garrison of Grottoes, Dosh Garrison of Batesville, six sisters, Mrs. Carrie Garrison of Palmyra, Mrs. Louise Via of Baltimore, Md., Mrs. Mamie Emswiller and Mrs. Eva Daniel both of Waynesboro, Mrs. Mary Myers and Mrs. Allice Garrison both of Grottoes; nine grandchildren, six great grandchildren. Funeral will be held Tuesday at 2 p.m. at Hawkins Funeral Chapel conducted by Pastor Harold L. Baer. Interment will be in Mt. Moriah Cemetery, White Hall. Family will receive friends 7 to 9 tonight at Hawkins Funeral Chapel.

The Daily Progress, Charlottesville, VA, Tue, Sep. 22, 1998
MARVIN JUNIOR GARRISON
Marvin Junior Garrison, 64, of Dumfries, died Monday, Sept 21, 1998. Born in Albemarle County on May 11, 1934, he was the son of the late Marvin and Ottie Garrison. Mr. Garrison was employed by Sheehy Ford. He is survived by his daughters Patricia Garrison Malec of Lynchburg and Linda Ann Garrison of Charlottesville; the mother of his daughters, Rebecca Garrison of Batesville; three grandchildren Ryan, Kyle and Caroline; three brothers, Elmer Garrison of Baltimore, Randolph Garrison of Waynesboro and Roy garrison of Dumfries; a half sister Roxie Bingler of Pensacola, Fla.; and several nieces and nephews. A funeral will be conducted at 1 p.m. on Thursday in the Teague Chapel with the Rev. Cecil T. Pace officiating. Interment will follow in Mt. Moriah United Methodist Church Cemetery in White Hall. The family will receive friends from 7 to 8 p.m. Wednesday at the funeral home. The family suggests that memorials be made to the Hospice of Northern Virginia, 6400 Arlington Blvd., Suite 1000, Falls Church, Va. 22034. The family wishes to extend special thanks to Barbara Garrison and the Home Care and A.C.U of the Hospice of Northern Virginia. Teague Funeral Home is in charge of arrangements.

The Daily News Record, Harrisonburg, VA, Jan. 3, 2001
MARY ELLEN GARRISON MORRIS
Mary Ellen Morris, 74, of Grottoes, died Tuesday, Jan. 1, 2002, at Rockingham Memorial Hospital in Harrisonburg, where she had been a patient since Dec. 27, 2001. Mrs. Morris was born May 27, 1927, in Harriston, and was a daughter of the late Minor and Cora Lee Morris Garrison. She retired from Rocco and was a member of the Full Gospel Lighthouse Tabernacle. On March 24, 1945, she married Clyde Eldridge Morris, who preceded her in death on May 5, 1969. She is survived by five sons, Clarence Morris and David Morris of Grottoes, Gene Morris, Mount Solon, Eddie Morris, Linville, and Wayne Morris of Briery Branch; two daughters, Nancy Ageles of Mount Solon and Connie Rosson, Grottoes; a sister, Carrie Gregory of Harriston; 20 grandchildren; 25 great-grandchildren; and one step-great-grandchild. The Rev. Homer L. Frazier will conduct the funeral at 2 p.m. Friday at the Full Gospel Lighthouse Tabernacle, east of Elkton. Burial will be at the Port Republic Cemetery. The family will receive friends from 7 to 8 this evening at the Kyger-Pence Funeral Home near McGaheysville. Memorial contributions may be made to the Grottoes Rescue Squad, P.O. Box 1187, Grottoes, Va. 24441.

Unknown newspaper in Rockingham Co., VA
MARY GARRISON MYERS
Mary Garrison Myers, 73, of Grottoes died Oct. 9, 1997, at her home. Mrs. Myers was born Aug. 28, 1924, in Albemarle County and was a daughter of the late Ruben and Susan Morris Garrison. She was retired from Elkton Garment Company in 1990. She attended the First Christian Church in Harrisonburg. Survivors include four sons, Wilmer Myers of Richmond, Frank Myers of Wilmington, Del., Gary Myers of Texas and Kenneth Myers of Elkton; three daughters, Frances Clark of Grottoes, Joyce Fix of Effingham, S.C.; Debbie Hensley of Elkton; a brother, Floyd Garrison of Port Republic; four sisters, Eva Daniel of Waynesboro, Louise G. Via of Baltimore, Md., Mamie Emswiler and Alice Garrison Harris, both of Grottoes; 18 grandchildren and five great-grandchildren. The funeral was conducted Sunday, Oct. 123, by the Rev. Roy Vanscoy at Kyger & Trobaugh Funeral Home in Elkton. Burial was in Port Republic Cemetery. The family said memorial contributions may be made to First Christian Church, 25 Maryland Ave., Harrisonburg, VA

The Daily Progress, Charlottesville, VA, Wed, Mar. 17, 1993
MARY MAE GARRISON
Mary Mae "Big Mama" Garrison, the wife of the late Rae S. Garrison of brown's Cove, passed away on Monday, March 15, 1993, at home. She was born Aug. 4, 1906, in Albemarle County, a daughter of the late Henry Clay and Mary Jane Via Garrison. She was a member of brown's Cove Methodist Church. Surviving are one daughter, betty Shiflett and her husband, William of Mount Sidney; one son, Samuel Clay Garrison and his wife, Bernice of brown's Cove,; nine grandchildren, Edward A. Morris, Lucy M. Garrison, Dewey W. Morris, Lacy W. Garrison Jr., Lena G. Garrison Shifflett, Richard C. Garrison, Tammy W. Shiflett, Troy W. Shiflett and Lori A. Garrison; six great-grandsons; eight great-granddaughters; and two great-great-granddaughters. She is also survived by three sisters, Gracie G. Eutsler of Harriston, Ruby Garrison of Waynesboro and Frances G. Marshall of Baltimore, Md.; two brothers, Thomas Garrison of Staunton and Earl Garrison of Montfair; and many nieces, nephews and foster children. In addition to her parents and husband, she was preceded in death by three children, Anne J. Garrison, Virginia G. Morris and Clifton garrison. A funeral service will be conducted at 2 p.m. Thursday in Prize Hill Church by the Rev. Rodney Chapman and Pastor Harold Bare. Burial will follow in Prize Hill Cemetery. The family will receive friends from 7-8:30 p.m. today at Teague Funeral Home.

MATTHEW S. GARRISON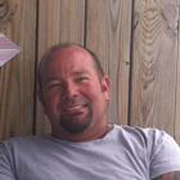 On September 11, 2015, Matthew S. Garrison; beloved husband of Lisa A. Garrison (nee Clark); cherished son of Donald F and Barbara A. Garrison; devoted father of Amber A. and Melanie A. Garrison; loving brother of Mark, Angela and Amanda Garrison. A Funeral Mass will be celebrated in St. Luke's Catholic Church on Wednesday at 11 AM. Friends may call at the family owned Duda-Ruck Funeral Home of Dundalk, Inc. 7922 Wise Avenue on Tuesday 3-5 and 7-9 PM. Contributions may be made to the Wounded Warrior Project P.O. Box 758517, Topeka, Kansas 66675. Note: Matt was the grandson of Fountain G. Garrison and Roberta E. Shiflett

The Daily Progress, Charlottesville, VA, Fri, Jan. 9, 2004
MILDRED LOUISE GARRISON
Mildred Louise Garrison, 79, of Charlottesville went to be with the Lord on Wednesday, Jan. 7, 2004. Born on Oct. 16, 1924, in Charlottesville, she was the daughter of the late Benjamin Sillett and Effie Pritchett Sillett. She was also preceded in death by her beloved husband, Thomas E. Garrison Jr., on Dec. 17, 2003, and a beloved daughter, Sandra Garrison on Dec. 17, 1997. Louise managed Southwood Market for 23 years and was a devoted Baptist. She was a loving and caring wife, mother, grandmother, and great-grandmother. Louise will be sadly missed by her family and friends and was loved by all who knew her. Louise Garrison leaves behind, two sons, Keith D. Garrison and his wife, Carolyn, of Keswick, and Thomas D. Garrison III and his wife, Shirley, of Troy; two daughters, Linda Wright of North Garden and Valerie Spencer of Ruckersville; 14 grandchildren; 18 great-grandchildren; and some special friends, Pat Trusselle, Jenny Sue Minor, Keith Brown, Martha Sprouse, JoAnne Birckhead, and the Southwood Market crew. A funeral service will be held at 11 a.m. on Saturday, January 10, 2004, in the Calvary Baptist Church with the Rev. Johnny Hartless and the Rev. Rick Sadler officiating. Interment will follow at Holly Memorial Gardens. The family will receive friends from 7 to 8 p.m. this evening at Hill and Wood Funeral Home. The family suggests that any memorial contributions be made to the Grace Baptist Church Building Fund, P.O. Box 5429, Charlottesville, VA 22905.

The Daily Progress, Charlottesville VA Dec. 21, 2001
MILO D. GARRISON
Milo D. Garrison, 80, of Charlottesville, died December 19, 2001. Born March 13, 1921 in Free Union, he was the son of the late George and Mary Via Garrison, and was the husband of the late Jennie L. Garrison. In addition, he was preceded in death by two sisters, Iva Roach and Elma Ward; and two brothers, Everett Garrison and Lloyd Garrison. Mr. Garrison retired as an engineer with the R. F. & P. Railroad. He is survived by one son, Stephen Garrison of Arlington; one stepson, Robert H. King and his wife, Mary Ann, of Annapolis, Md.; one sister, Lila Dickerhoff of High Point, N.C.; one grandson, Brent Garrison; five step-grandchildren, six step-great-grandchildren, two step-great-great-grandchildren; and a foster brother, James Harlow. The family wishes to especially recognize Tommy and Georgie Shiflett for the loving care provided to both Milo and Jennie over the past many years. Funeral services will be conducted 11 a.m. Saturday at the Teague Chapel with the Rev. Alan Thompson officiating. Interment will follow in Free Union Church of the Brethren Cemetery. The family will receive friends from 7 to 8 p.m this evening at the Teague Funeral Home. In lieu of flowers, the family suggests contributions to the Free Union Church of the Brethren Cemetery Fund, c/o Marjorie Shifflett, Free Union, VA 22940. The family would like to express their thanks to the staff at Evergreene Nursing Center for the excellent care provided to Mr. Garrison.

The Daily Progress, Charlottesville, VA, Apr. 21, 1994
MINNIE LEE GARRISON
Minnie Lee Garrison, 79, of Orange, died Wednesday, April 20, 1994, at Culpeper Health Care Center. She was born Sept. 22, 1914, in Madison County, daughter of the late Mary McCloud. She was also preceded in death by her husband, Aubrey Lee Garrison; one son Bobby Ray Shifflett. Mrs. Garrison retired from American Silk Mill. She attended Grace Baptist Church in Orange. She is survived by on daughter and her husband, Joyce Berry and Earl berry of Radiant; one granddaughter and her husband, Beverly Cone and Ron Cone of Warrenton; and one great-granddaughter and her husband, Camela Cooper and Brian Cooper of Warrenton. Graveside funeral services will be held at 2 p.m. Friday at Graham Cemetery in Orange with the Rev. Ben Kistler officiating. The family will receive friends from 7-8:30 p.m. today at Preddy Funeral Home in orange.

The Daily Progress, Charlottesville, VA, Thu, Mar 10, 1983
MINOR K. GARRISON
Minor K. Garrison, 80, native of Albemarle Co., died at Rockingham memorial Hospital, Wednesday evening. Born Aug. 24, 1902, son of the late Dosh and Texane Bruce Garrison. Survived by his wife, Cora Lee Garrison; three daughters, Mary E. Morris, Carrie C. Gregory and Ruby Riley, all of Grottoes; a brother John E. Garrison of Grottoes; a sister, Mrs. Mrs. George Frazier of Hershey, Pa.; 21 grandchildren; 55 great-grandchildren. Funeral will be conducted 2 p.m. Saturday at the Full Gospel Lighthouse Tabernacle at Elkton by the Rev. Homer L. Frazier. Burial in Pleasant Hill Church of the Brethren Cemetery near Grottoes. The body is at the W. H. Kyger Funeral Home, where the family will receive friends Friday evening from 7:30-8:30 p.m.

The Daily Progress, Charlottesville,, VA, Thu, Mar. 6, 2015
MORGAN MARVIN GARRISON


Morgan Marvin Garrison passed away peacefully, in the home he built, in White Hall, Virginia, on Monday, March 23, 2015, surrounded by his family. He was born June 27, 1919, to Samuel and Mary Jane Garrison in a cabin that he called "TheHomeplace". That cabin he shared with 12 brothers and sisters, still stands atop a mountain, only a few miles from where he raised his family. That is where his love for the Lord, his family, and life grew. On that mountain, he learned the value of hard work. At a young age, he worked to help build the Blue Ridge Parkway, and then went on to work at the Acme Plant in Crozet for over 20 years where he made many life-long friends. For many of us, the Morgan we knew was a farmer and gardener. Morgan was known for his beautiful garden, even if you did not know him personally, you knew of his garden and the long white plank fence surrounding it. He never met a stranger, always greeted you with an unforgettable smile, and when you came to visit him you left with a "Come on back anytime".He was preceded in death by his loving wife of 60 years, Anna Margaret Garrison; and his son, Charles Donald Garrison. He is survived by his sister, Christine Ward of Charlottesville and her son, Harold of Crozet; his daughter, Tammy and her husband, Greg Coleman of White Hall, and their four girls, Rebecca and her husband, Kenneth Skinner, their daughter, Savannah Morgan of Fredericksburg, Stephanie Coleman, her daughter, Anna Mackenzie, Amanda Coleman, and Emma Coleman, all of White Hall; his oldest granddaughter, Wendi Garrison and her son, Charles Brandon of Ruckersville; and his daughter in law, Fay H. Garrison of Earlysville; several special nieces, nephews, and cousins; many members of Mt. Moriah United Methodist Church, and the community of White Hall. The family will receive friends and loved ones from 6 until 8 p.m. at Teague Funeral Home this evening. The funeral will be held at Mt. Moriah United Methodist Church at 1 p.m. on Friday, March 27, 2015, he will then be tenderly laid to rest alongside his wife at Mt. Moriah Cemetery. In lieu of flowers, the family suggests that contributions be made to help pay for funeral expenses.

The Daily Progress, Charlottesville, VA, Feb. 27, 1956
MRS. CHARLES B. GARRISON
Mrs. Elizabeth Wood Garrison, 81, of 300 Tennessee Ave, NE Washington, D.C. died ------------------ at Memorial Hospital in Washington. A native of Albemarle County, she was the daughter of the late Eli and Fannie Morris Wood, and was the widow of Charles B. Garrison. She is survived by three daughters, Mrs. O. T. Michael and Miss Lillian Garrison, both of Washington, and Mrs. H. B. Yowell, of Charlottesville; a son O. B. Garrison, of Charlottesville; three sisters, Mrs. H. J. Wood, of Earlysville, Mrs. Simon Marshall, of Charlottesville, and Mrs. Audrey Estes, of Albemarle County; and three brothers, Elijah Wood, of Richmond, Thomas Wood, of Maryland, and Sidney Wood, of Greene County. Funeral services will be held at 3 p.m. Tuesday from Preddy's Funeral Home, Conducted by Dr. C. S. Paschall. Burial will be in Monticello Memorial Park.

The Daily Progress, Charlottesville, VA, Fri, Jan. 10, 1930
MRS. OLIVER GARRISON
Mrs. Oliver Garrison of Crozet, died Thursday after a protracted illness. She was Miss Julia McAllister and was 52 years old. Her husband and eleven children survive. The funeral and burial will be held Sunday at Prize Hill Church.

The Daily Progress, Charlottesville, VA, Jan. 7, 2008
NORMAN "PETE" GARRISON
Norman "Pete" Ray Garrison, 75, of Charlottesville died on Saturday, January 5, 2008, at his residence. Born March 27, 1932, in Charlottesville, he was the son of Ella Walton Garrison Sparks of Dyke and the late Russell Garrison. He was also preceded in death by his step-father, John Sparks; a sister, Doris Rupard; and a brother, Russell Herney Garrison. Pete had served in the United States Army during the Korean War in the 1950's, held a diploma for Auto Mechanics, and was a truck driver for W. T. Gallihert and Bros. His hobbies were working on old cars and small engines. He was an avid lover of all animals. In addition to his mother, he is survived by his wife, Nellie Garrison of Charlottesville; two daughters, Patricia Garrison and her husband, Gary, of Boonesville, Virginia, and Ella Shamburg and her husband, Mike, of Dale City, Virginia; two grandchildren, Michael Garrison of Boonesville, Virginia and Karen Cochran of Stephen City, Virginia; five great-grandchildren, Michelle Garrison and Samantha Garrison of Boonesville, Virginia, and Steven Arnold, Sarrah Cochran, and Nathanial McCormack Jr. of Stephen City, Virginia; three nieces; and one nephew. A graveside funeral service will be held at 2 p.m. on Wednesday, January 9, 2008, at the Culpeper National Cemetery with Ben Houchens officiating. The family will receive friends from 7 until 8 p.m. on Tuesday, January 8, 2008, at the Hill and Wood Funeral Home. Friends may sign the guest book at www.hillandwood.com

The Daily Progress, Charlottesville, VA, Jan. 1976
OLLIE BUFORD GARRISON
Mr. Ollie Buford Garrison, 64, 0f 613 Elliot Ave. died Sunday January 4th 1976 in a Charlottesville Hospital. He was born in Albemarle County son of the late Charles B. and Elizabeth Wood Garrison. He is survived by his wife Helen D. Garrison, one daughter, Mrs. Judith MacKorell of Sicklersville, N. J. two sisters, Mrs. H. B. Yowell of Charlottesville and Miss Lillian S. Garrison of Staunton, three grandchildren. Mr. Garrison was retired shop office manger with H. M. Gleason Co., and was an Army Veteran of World War II. He was a member of the Hinton Avenue United Methodist Church. Graveside services will be held 2:00 p.m. Wednesday in Monticello Memorial Park conducted by the Rev. Virgil Harris. Hill & Irving Funeral Home is in charge of arrangements.

The Patriot-News, PA, Oct. 29, 2009
PAUL B. GARRISON
Paul B. Garrison, 85, of Hershey, died Monday, October 26, 2009 in the M.S. Hershey Medical Center. He was born June 12, 1924 in East Hanover Twp., son of the late George and Lydia (Shifflett) Garrison. Paul was a 1943 graduate of Hershey High School. After graduation, he enlisted into the US Navy. He was honorably discharged in 1946 and then reenlisted into the US Naval Reserves 3 years later. While in the Reserves, he took an interest in flying. When his term was complete with the Reserves, he trained and received his Private Pilot License. Later, Paul went on to work for the US Government at the Olmsted Airforce Base in Middletown where he worked as a jet engine inspector. When the Base closed down, Paul began working for the Commonwealth of PA. Here he was the Superintendent of Building and Grounds for the Dept of Transportation for 17 years, until his retirement. Paul's favorite past time was golfing. He began playing at the age of 14 and won over 80 tournaments throughout his lifetime. He won the PA Public Links Championship 5 times and was the oldest person to win this tournament at the age of 54. He also won the State American Legion Championship 13 times from 1950-1978. For all his achievements, he was inducted into the PA Sports Hall of Fame Capital Area Chapter in 2000. He was also a member of the American Legion Post 1001 of Harrisburg for 40 years. Surviving are his wife, Naoko (Straub) Garrison; a son, Brian and his wife Jessica and their children Trisha and Kyle of Lebanon; daughter, Jacqueline of Hershey; sisters, Mary Carey of Hershey and Florence "Sis" Grazier of San Antonio, TX; brothers, Art of Palmyra, Henry of Mint Springs, VA and Joseph of Dayton, OH. He was preceded in death by six brothers: George, William, Elwood, Vinson, Homer, Lawrence. A visitation will be held from 6:00-7:00 P.M., Friday, October 30, followed by a funeral service at 7:00 in the Hoover Funeral Homes & Crematory, Inc., Route 422 & Lucy Avenue in Hershey. Internment with military honors will be in the Indiantown Gap National Cemetery in Annville, on Monday, Nov. 2, 2009 at 10:00 AM. In lieu of flowers, the family prefers memorial contributions be made to Ronald McDonald House Charities, 745 West Governor Rd., Hershey, PA 17033. Send condolences via the online guestbook at www.hooverfuneralhome.com

The Daily Progress, Charlottesville, VA
PAUL J. GARRISON
Paul J. Garrison, 65, of Crozet, died Sunday in a Waynesboro nursing home. Born in Albemarle County, Nov. 26, 1914, he was the son of the late Austin and Emma Batten Garrison. He was an employee of Acme Visible Records for 23 years and a member of Browns Cove United Methodist Church. Surviving are his widow, Lela Shifflett Garrison of Crozet; two daughters, Rebecca Garrison of Crozet and Majorie Lamb of Charlottesville; three sons, Minor Ray Garrison, Paul Garrison Jr. and Ronald W. Garrison all of Crozet; four sisters, Mary Via of Harrisburg, Penn., Lottie Via of Hershey Penn., Ottie Garrison of Scottsville and Carrie Walton of Crozet; four brothers, Dallas Garrison of Palmyra, Penn., Fountain Garrison of Baltimore, Md., Davis Garrison and Luther Garrison both of Crozet; three grandchildren. Funeral will be 2 p.m. Tuesday at Browns Cove United Methodist Church. The Rev. J. S. Colvin will officiate. Burial will be in Mt. Moriah Church Cemetery. The family will be at the Joseph W. Teague Funeral Home from 7 to 8 p.m. today.

REBECCA JEAN GARRISON
The Daily Progress, Charlottesville, VA, Thu, Feb. 12, 2015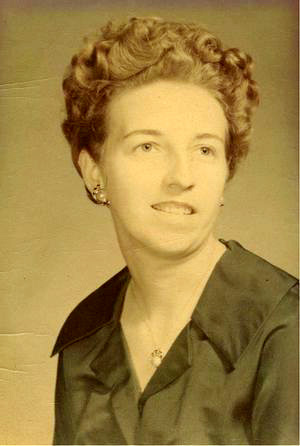 Rebecca "Becky" Jean Garrison, age 72, of Crozet passed away on Tuesday, February 10, 2015 at the Hospice House in Charlottesville. Becky was born on March 10, 1942 in Charlottesville to the late Paul and Lela Shifflett Garrison. In addition to her parents, Becky was predeceased by a special friend, Barbara DeLucca. She is survived by her daughters, Patricia Malec and her husband Richard and Linda Garrison; her sister, Marjorie Cash; brothers, Sonny, Paul, and Ronald Garrison; her aunts, Shirley Staton and Virginia Shifflett; and three grandchildren, Ryan, Kyle, and Caroline Malec. Becky is also survived by her niece, Amy; nephews, Michael, Ronnie Jr., and Buckie; adopted daughters, Diane and Debbie DeLucca; and special friend, Pam Carver. She also leaves behind her grand dog Troubles. Becky retired from Albemarle County school systems after 19 years of service. A funeral service will be conducted 2 p.m. Saturday, February 14, 2015 at the Teague Chapel. Friends will be received from 6 until 8 p.m. Friday, February 13, 2015 at Teague Funeral Home. The family expresses their sincere gratitude to the staff at the Hospice House and Dr. Cantrell at the UVA Cancer Center. In lieu of flowers, the family suggests that a memorial contribution be made in Becky's name to Hospice of the Piedmont, 675 Peter Jefferson Parkway, Suite 300, Charlottesville, VA 22911. Expressions of sympathy and condolences may be offered to the family at teaguefuneralhome.com

The Daily Progress, Charlottesville, VA, Sat, Oct. 5, 1985
REUBEN DAVIS GARRISON
Reuben Davis Garrison, 75, died, Oct. 4, 1985, in a Charlottesville hospital. He was born Oct. 15, 1910, in Greene County, Va. He was the son of Lairdy Garrison and Driscilla Frazier Garrison. He was preceded in death by his wife, Polly Ann Frazier Garrison. Surviving are three sons. Reuben Monroe Garrison and Davis Elwood Garrison, both of Charlottesville, and Floyd Allen Garrison of Staunton, Va.; one daughter, Mrs. Shirley Ann Shifflett of Boonesville, Va.; three sisters, Mrs. Virginia Frazier of Boonesville, and Mrs. Lillian Frazier and Gracie Walton, both of Crozet; three brothers, Lairdy Garrison and Stewart Garrison, both of Crozet, and Samuel Garrison of Chantilly, Va., six grandchildren; seven great-grandchildren; 21 nephews; 15 nieces. He was a retired employee from Acme Visible Records in Crozet and a member of the Lake Road Church of God. The family will receive friends Sunday night at the Anderson Funeral Home Chapel from 7 to 8 p. m. Funeral services will be 2:30 p. m. Monday at the Lake Road Church of God, with interment in the Mount Moriah United Methodist Church Cemetery in White Hall, Va. The Rev. Leamon R. Whitehead will officiate. Anderson Funeral Home is in charge of arrangements.

Unknown newspaper
REUBEN GARRISON
WEYERS CAVE - Nov, 11 - Reuben (Black) Garrison, 72, a retired Duplant Company worker and resident of the Grottoes community since 1933, died unexpectedly at his home near Mt. Meridian Sunday at 11:30. He was a native of Albemarle county, being a son of Dosh and Tex Annie Garrison. He was born near Boonesville and was a member of Brown's Cove Methodist Church. His first wife, the former Miss Annie Shifflett, died in 1915. He is survived by four children from this union: Dosh Garrison of Greenwood; Marvin Garrison, of Mount Fair; Mrs. Carrie Garrison, of Palmyra, Pa.; and Mrs. Lou Via, of Baltimore. He is survived by his second wife, the former Susan Morris, and seven children: William and John Garrison, Grottoes; Floyd Garrison, Port Republic; Mrs. Mamie Holloman, Harrisonburg; Mrs. Eva Daniel, Waynesboro; Mrs. Mary Myers, Grottoes; Mrs. Alice Garrison, Mt. Crawford. Funeral services will be held Tuesday afternoon at two o'clock from the Mt. Vernon Mennonite Church, near Grottoes, the Rev. Hubert Pellman officiating. Burial will be in Prize Hill cemetery near Boonesville. The pallbearers: Paul Morris, Leon Morris, John Morris, Reuben Garrison, Stuart Garrison, and Laird Garrison. The body was taken from W.H. Kyger funeral home to the Garrison residence Monday afternoon. It will remain there until one o'clock when it will be taken to the church. The family is asking to meet at the Garrison home for a brief service Tuesday at 1:30.

The Sun, Baltimore, MD, Feb. 14, 2005
ROBERTA ELIZABETH SHIFLETT GARRISON
On February 12, 2005 ROBERTA ELIZABETH GARRISON (nee Shifflett); beloved wife of the late Fountain Garrison; loving mother of Shirley Shifflett, Nancy Garrison, Donald Garrison, and Sharon Astarita. Cherished grandmother of twelve grandchildren and fourteen great grandchildren. Funeral Service will be held at the family owned Duda-Ruck Funeral Home of Dundalk, Inc., 7922 Wise Ave. on Wednesday at 10 A.M. Interment Gardens of Faith Cemetery. Friends may call on Tuesday from 3 to 5 and 7 to 9 p. m. ... [rest of obit missing]

The Daily Progress, Charlottesville, VA, Thu, Apr. 4, 2013
RUBIN MONROE GARRISON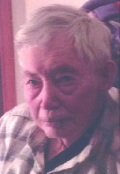 Rubin Monroe Garrison, 80, of White Hall, went home to be with the Lord on Tuesday, April 2, 2013. He was born on April 17, 1932, in Albemarle County, the son of the late Reuben Davis Garrison and Polly Frazier Garrison. He was also preceded in death by two sisters, Margaret Garrison at four months old and one stillborn. He is survived by two brothers, Davis Garrison and his wife, Edith, with whom he lived, and Floyd Garrison of Waynesboro. He was also survived by a sister, Shirley Shifflett of Boonesville and her husband, Leroy Shifflett; and one aunt, Lillian Frazier. Monroe had a special bond with Davis and Edith's five children, Diane Horner, Karen Wood, Beverly Ellinger, Gary Garrison, and Lois Chapman. Monroe attended Lake Road Church of God faithfully. The family would like to extend their thanks to Dr. Sawyer, the staff at Health South and The Laurels. A funeral service will be conducted at 12 p.m. on Saturday, April 6, 2013, at the Lake Road Church of God. Pastor Brian Cadle will be officiating. Interment will immediately follow at the Mount Moriah United Methodist Church Cemetery. All are invited to return to Lake Road Church of God following the interment for a time of fellowship. The family will receive friends from 6 until 8 p.m. on Friday, April 5, 2013, at Teague Funeral Service. Friends may sign the guest register at teaguefuneralhome.com.

The Daily News Record, Harrisonburg, VA, Thu, May 5, 2005
RUBY LEE GARRISON MORRIS
Ruby Lee Morris, 77, of Richmond, died Tuesday, May 3, 2005, at Henrico Doctors Hospital in Richmond. She was born Aug. 24, 1927, in Rockingham County, and was a daughter to the late John W. and Mildred Morris Garrison. She worked at J.W. Garrison Plumbing and Heating in Grottoes and was a member of Grace Memorial Episcopal Church in Lynnwood. On Sept. 12, 1951, she married Berryman Richard Morris Jr., who survives. She is also survived by her two sons, Billy and Jeff; a daughter, Sherri; a niece, Vicky; six grandchildren, Michelle, William, Heather, Heidi, Brandy and Amanda; and one great-grandson, Randy. She is preceded in death by a son, Richard, and two sisters, Catherine and Helen Garrison. A funeral service will be held 11 a.m. Friday, May 6, 2005, at Grace Memorial Episcopal Church in Lynnwood with the Rev. Stuart Wood and Bob Crewdson officiating. Burial will follow at the Port Republic Mutual Cemetery in Port Republic. The family will receive friends Thursday, May 5, 2005, at Johnson Funeral Service in Grottoes from 7-8 p.m. Memorial contributions can be made to the American Cancer Society, 1920-H Medical Ave. Harrisonburg, VA 22801, or the Grace Memorial Episcopal Church, 7051 Ore Bank Road, Port Republic, VA 24471. E-mail condolences may be sent to the family at bjohnsonh2o@@yahoo.com.

The Daily Progress, Charlottesville, VA, Sat, Jan. 31, 2009
SAMUEL CLAY GARRISON
Samuel Clay Garrison, 80, of Browns Cove passed away early Friday morning, January 30, 2009, surrounded by his family at Trinity Mission Rehabilitation Facility in Charlottesville, Virginia. He was born January 13, 1929, to Rae S. and Mary Mae Garrison. He attended Montfair School and Crozet High School where he also drove the school bus. He worked alongside his father when he wasn't in school doing everything from clearing land, cutting lumber, farming, and hauling produce. Those lean times of course called for all sorts of hard work. He joined the United States Army in 1948 and in 1949 he married Katherine, the love of his life. They were happily married for 60 years. Sam was then employed by the CandO Railroad as a steelworker for 15 years after which he worked for Eagle Window Company of Charlottesville until finally becoming self-employed as a carpenter and farmer. He was preceded in death by his parents, his brother, Clifton, and his sisters, Virginia and Ann. Sam is survived by his loving wife, Katherine Bernice Garrison; his three daughters, Lucy M. Garrison, Lena Gayle Garrison, Lori Ann and her husband ,Steve Taylor; two grandchildren, Jason P. Frazier and Jessica M. Frazier; two step-grandsons, Ryan Taylor and Joel Taylor; as well as his sister, Betty G. Shiflett; and nephews and nieces that include Lacy W. Garrison, Richard C. Garrison, Tammy Thornton, Troy Shiflett, Anna Kerns and her husband Andy, Richard M. Garrison, Edward Morris, Dewey W. Morris; and a number of great-nieces and nephews. A funeral service will be conducted 2 p.m. Sunday, February 1, 2009, at Price Hill Chapel, Boonesville Road, with Mr. Rod Chapman officiating with the assistance of Mr. Duane Johnson. A reception will be held following at the neighboring Good Shepherd of the Hills Episcopal Church, 7420 Mission Home Road. The family will receive friend from 3 until 4 p.m. Saturday, January 31, 2009, at Teague Funeral Home. In lieu of flowers, donations may be made to the Thomas Jefferson Food Bank, 1207 Harris Street #B, Charlottesville, Virginia 22903 or the Charlottesville-Albemarle SPCA at 3355 Berkmar Drive, Charlottesville, Virginia 22901. Friends may sign the guest register at teaguefuneralhome.com

The Daily Progress, Charlottesville, VA, Mon, Jan. 2, 2006
SAMUEL LEE GARRISON
Samuel Lee Garrison, 75, of Crozet, died Sunday, Jan. 1, 2006, in his home, surrounded by his loved ones. Born in Greene County, Nov. 9, 1930, he was a son of the late Dosh and Mirtie Thompson Garrison. In addition to his parents, he was preceded in death by a brother, Raymond Garrison. Sam worked for 17 years at Virginia Greenhouses, growing tomatoes and the biggest mums anyone ever saw. When the greenhouse closed, he wanted to stay busy so he went to work for Patterson's Flower Shop, in Crozet, which made him very happy because he felt needed. Sam was a very private man and tried to lend a helping hand to anyone he met who was in need. He used to say "My pockets are running over with thank you's." He is survived by his wife, of 54 years, Alice Thompson Garrison; son, David Garrison and his wife, Janice, of Stuarts Draft; daughter, Becky Campbell and her husband, Jimmy, of Roseland; two grandchildren, whom he loved very much, Brian Shifflett and Stacy Campbell, of Roseland; two sisters, Dorothy Coleman, of White Hall and Mary Jane Coleman, of Charlottesville. His wishes were to be cremated and his ashes sprinkled on his daughter's farm in Nelson County. He did not want a funeral or memorial service, but anyone wishing to express their condolences may visit or call the family at their home, or make a donation to Hospice of the Piedmont. The family would like to extend a special thanks to Dr. Gordon Morris, the staff at Martha Jefferson Hospital, the Hospice of the Piedmont, and the many friends who offered their prayers, love and support during Sam's brief illness. Byrum-Parr Funeral Home is serving the family.

The Daily Progress, Charlottesville, VA Jun 24, 2003
STUART GARRISON
Stuart Garrison, 81, died Sunday, June 22, 2003, at home surrounded by the ones that he loved the most. He was born August 10, 1921, in Albemarle County. He was the son of the late Laird Garrison and Drucilla Frazier Garrison. In addition to his parents, he was predeceased by his beloved grandson, Keith Garrison; son-in-law, Arthur Frazier; brothers, Benjamin, Elmer, Reuben, and Lairdy Garrison; sister, Nora Garrison; and infant son, Stuart Wayne. Mr. Garrison retired from ACME Visible Records in 1983. He was a member of the Good Shepherd of the Hills Episcopal Church in Boonesville. He is survived by his beloved wife of 59 years, Cora Rosson Garrison; sons, Lester Garrison and his wife, Nancy, of Barboursville, Charles Garrison and his wife, Mary, of Crozet; daughters, Beulah G. Frazier of Boonesville, Brenda Wyland and her husband, Ray, of Crozet; grandsons, Anthony Frazier and his wife, Shelley (Shirley) of Ruckersville, Michael Frazier and his wife, Regina, of Barboursville; granddaughters, Robin Garrison of Crozet, Nancy Garrison of Orange, Leslie Figgins and her husband, William of Barboursville; 10 great grandchildren, Nicki Garnett, Felicia, Alisa, Brooke and Kayleigh Figgins, Amber Sullivan, Candace and Caleb Robertson, Ryan and Kevin Frazier; brother, Sammy Garrison of Culpeper; sisters, Lillian Frazier of Crozet, Virginia Frazier of Boonesville, Gracie Walton of Charlottesville. He will be sadly missed by his wife, children, grandchildren and great-grandchildren. He was fond of telling them stories and would keep them entertained for hours with stories of the days when he grew up in the Blue Ridge Mountains that is now Skyline Drive, his days in the CC camp, and when he was in World War II. He had a great sense of humor and was always laughing and making everyone else laugh. He loved the mountains and hunting for ginseng, and could tell you where it could be found in the area. He loved bluegrass music, especially the hymns. He loved life and lived it to the fullest but most of all, he loved his family. A funeral service will be conducted at 2 p.m. Wednesday at Prize Hill Church, Boonesville with the Reverends Janet McDonald and Bob Thomas officiating. Interment will follow in Prize Hill Cemetery. The family will receive friends 7 to 8 p.m. this evening at the Teague Funeral Home. Friends may sign the guest book at teaguefuneralhome.com.

Unknown newspaper from Rockingham Co., VA
SUSAN MORRIS GARRISON
MCGAHEYSVILLE - Mrs. Susan Morris Garrison, 79, Grottoes died Tuesday night at Rockingham Memorial Hospital where she had been a patient since Monday. She was born July 30, 1881 in Greene County and was the daughter of Henry and Chellie Morris. Mrs. Garrison moved to Rockingham County 34 years ago from Greene County. Her husband, Reuben (Black) Garrison died Nov. 10, 1957. Surviving are a son, Floyd C. Garrison of Port Republic; four daughters, Mrs. Arthur H. Daniel of Waynesboro, Mrs. Everette R. Emswiler of Rt. 3, Harrisonburg and Mrs. Mary G. Myers and Mrs. Elmer R. Garrison, both of Grottoes; two step-daughters, Mrs. Carrie Garrison of Palmyra, Pa. and Mrs. Louise Via of Baltimore, Md., two step-sons, Dosh Garrison of Batesville and Marvin Garrison of Charlottesville; two brothers Jack Morris of Stanardsville and Berryman Morris of Charlottesville; 24 grandchildren, and 21 great-grandchildren. The funeral will be conducted 2:30 p.m. Friday at Mt. Vernon Mennonite Church by the Rev. Hubert R. Pellman. Burial will be in Port Republic Cemetery. The family will meet at the home of Floyd C. Garrison 2:?? p.m. Friday. Pallbearers will be James Gilson, Preston Roadcap, Roy Mace and John, Leon and Pa? Morris. The family will receive friends 8-9 p.m. today at the W.H. Kyger Funeral Home. NOTE: Obit has birth date as 1881 but I have it as 1888, I am not sure which is correct

Unknown newspaper from Rockingham Co., VA
TAMMY GARRISON
The funeral for Tammy Marie Garrison, 26, of Route 2, Grottoes will be held at 2 p.m. today at First Christian Church in Harrisonburg. The service will be conducted by pastors Jerry M. Williams and Melvin Ritchie. Burial will be in Port Republic Cemetery. Mrs. Garrison died Sept. 15, 1992, at Rockingham Memorial Hospital, where she had been a patient since Aug. 27. She had been ill since June 15. She was born Feb. 28, 1966, and was the daughter of Patricia Weldon of Grottoes and Doug Williams of Anderson, S.C. She moved to Grottoes from California four years and worked at K-Mart in Harrisonburg. On April 17, 1992, she married Michael E. Garrison, who survives. In addition to her husband, she is survived by one son, Waylon Miller of Springfield, Ill,; two daughters, Melissa Williams and Amanda Garrison, both at home; a stepson, Jason Garrison, at home; one stepdaughter, Ashley Garrison, at home; a stepfather, W.A. Weldon of Grottoes; two brothers, Kenneth and Kevin Williams, both of Anderson, S.C.; and two stepsisters, Anglia and Alecia Weldon of Grottoes. Friends may call until noon today at the Kyger and Trobaugh Funeral home in Harrisonburg.

The Daily News Record, Harrisonburg, VA, May 16, 2002
TAMMY MARIE GARRISON HICKS
Tammy Marie Hicks, 40, of the Pineville area died Wednesday, May 15, 2002, in the emergency room at Rockingham Memorial Hospital in Harrisonburg. Mrs. Hicks was born Nov. 28, 1961, in Harrisonburg, and was a daughter of Henry Clay and Audrey Lee Shifflett Garrison. She was a co-owner of the Hickory Nut Poultry Farm. On Dec. 25, 1976, she married Curtis Wayne Hicks, who survives. In addition to her parents and husband, she is survived by two sons, Elijah Wayne Hicks at home, and Randy Miller of North Carolina; two daughters, Tabitha Marie Hensley and Hanna Lea Hicks at home; and two brothers, Johnny Clay Garrison of McGaheysville, and Jason Robert Garrison of Shenandoah. The Rev. Fredric G. Miller will conduct a memorial service 2 p.m. Friday at the Mount Olive Brethren Church in Pineville. The family will receive friends from 7 to 8 this evening at the Kyger-Pence Funeral Home near McGaheysville. Memorial contributions may be made to the Grottoes Rescue Squad, P.O. Box 1187, Grottoes, Va., 24441.

The Daily Progress, Charlottesville, VA, Wed, Nov. 8, 2017
TERESA GARRISON FRAZIER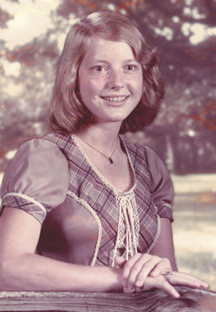 Teresa Garrison Frazier, 56, of Crozet passed away on Sunday, November 5, 2017, surrounded by her loving family. Born on May 18, 1961, Teresa was the daughter of Juanita Shifflett Garrison and the late Henry Thomas Garrison. In addition to her father, she was preceded in death by her mother-in-law, Lillian Frazier; father-in-law, Leland Frazier; and grandmothers, Celia Garrison and Cora Shifflett. Teresa is survived by her high school sweetheart, and husband of 37 years, David Frazier; her daughter, Christina "Tina" Staton and her husband, Alan; her son, Jason Frazier and his wife, Brittany, all of Crozet. In addition to her husband and children, she is survived by her mother, Juanita Garrison, of Crozet; and two brothers, Norman Garrison, of Crozet, and Thomas Garrison, and his wife, Karen and their children Amanda Lawhorne and Shawn Garrison of Keswick. Also left to cherish her memory are the four most precious people in her life, her grandchildren, Austin Ryan Staton, Lily Grace Staton, Avery Rose Frazier, and Ellie Kate Frazier, who she loved with all of her soul as they gave her reason to move forward every day. Teresa will also be sorely missed by Jessica Schneiderman, Eric Bibb, ad Lucille Norvell, who were very special in her life. She also leaves behind her three dachshunds, or fur children, Cody, Jake, and Dexter. For 17 years, Teresa battled an autoimmune disease that pushed her body to its every limit. She fought her disease on a daily basis, and endured so much pain for the sake of having "a little more time" with her family. She loved her husband, children, grandchildren, and dogs as much as humanly possible. She would have done anything for them, and they all knew her as the best Wife, Mama, and Nana that anyone could ever have. She could not have been more perfect. Despite all that she went through, she always made her family feel like they were the most important things in her world. She was so brave, and strong. It is utterly remarkable to think back on the strength that she endured and the love that she showed. Teresa was a long time member of Crozet United Methodist Church. Most of her working career was spent as an Administrative Assistant at Montague Miller, The Miller School, and The Virginia School of Massage. The family expresses their most sincere gratitude to Dr. Kevin McConnell and DaVita Dialysis for the loving care and comfort they provided Teresa. A funeral service will be conducted 2 p.m. Friday, November 10, 2017, at Crozet United Methodist Church, with the Rev. Sarah Evancho officiating. Interment will follow at Prize Hill Cemetery. Following the committal service a time of food and fellowship will be held at Good Shepherd of the Hills Episcopal Church. The family will receive friends from 6 until 8 p.m. Thursday, November 9, 2017, at Teague Funeral Home. Memorial contributions may be made in Teresa's memory to the National Kidney Foundation, kidney.org , or Dachshund Rescue of North America, drna.org . Condolences may be offered to the family at teaguefuneralhome.com .


The Staunton News Leader, Augusta Co., VA, Fri, Mar. 3, 2006
TERESA A. GARRISON
STAUNTON - Teresa Mae (Alphin) Garrison of 9 Briarwood Two, Apt. 105, died Monday (Feb. 27, 2006) as the result of an automobile accident. She was born Feb. 8, 1963, at Staunton to Barbara A. (Weaver) Alphin Puffenbarger of Staunton and Frankie L. Alphin of Buffalo Gap. Ms. Garrison was employed as a telemarketer. In addition to her parents, survivors include her step-father, Carl J. Puffenbarger; a daughter, Ashley Garrison of Staunton; a brother, Anthony "Tony" L. Alphin; and a sister, Yvonne M. Agnor. A service will be at 11 a.m. Saturday in the Chapel of Henry Funeral Home. Burial will follow in Augusta Memorial Park. Visitation will be from 7 to 9 this evening at the funeral home and other times at the home of her sister, 498 Parkersburg Turnpike, Staunton.

The Daily Progress, Charlottesville, VA, Fri, Dec. 19, 2003
THOMAS E. GARRISON JR
Thomas E. Garrison Jr., 81, of Charlottesville, left us to be with the Lord on Wednesday, Dec. 17, 2003. Born Jan. 27, 1922, in Crozet, he was the son of the late Thomas E. Garrison Sr. and Margaret Tuttle Garrison. He was also preceded in death by a beloved daughter, Sandra Garrison, on Dec. 17, 1997, and a sister, Florence Welch, from Walled, Lake Michigan. Mr. Garrison served in the Air Force for 4 1/2 years as a staff sergeant and was given an honorable discharge after being wounded in 1945. He then worked as an automobile mechanic until his retirement in 1978. Eddie was a loving husband, father and grandfather who will be greatly missed by his family and friends. He is survived by his loving wife of 59 years, Louise Garrison of Charlottesville; two sons, Keith D. Garrison and his wife, Carolyn, of Keswick, and Thomas E. Garrison III and his wife, Shirley, of Troy; two daughters, Linda Wright of North Garden and Valerie Spencer of Ruckersville; a niece, Sharon Gardiner of Walled Lake, Mich.; 14 grandchildren; 18 great-grandchildren; and a special friend, JoAnne Birckhead. A funeral service will be held at noon Saturday, Dec. 20, 2003, at Grace Baptist Church, Charlottesville, with the Rev. Johnny Hartless officiating. Interment will follow at Holly Memorial Gardens. The family will receive friends from 7 to 8 p.m. Friday, Dec. 19, 2003, at Hill & Wood Funeral Home. The family suggests that any memorial contributions be made to the Grace Baptist Church building fund, P.O. Box 5429, Charlottesville, VA 22905.

The Daily Progress, Charlottesville, VA, Oct. 12, 1961
TWITTE GARRISON FRAZIER
CROZET – Mrs. Phillip E. Frazier, 60, of Crozet, died last night at a Charlottesville hospital after a long illness. The former Twittie Garrison, she was born Nov. 22, 1900, in Albemarle County, daughter of the late Henry C. and Mollie Via Garrison. She was twice married. Her first husband was the late Broaddus Garrison. In addition to her husband, she is survived by eight sons; Melvin Garrison of Madison; Robert Garrison of Greenwood; George Frazier of Alexandria, Sgt. Charles Frazier, stationed with the U. S. Army at Fort Bragg, N. C., Airman Elmer Frazier stationed with the U. S. Air Force in Greenland, Paul Frazier, Moses Frazier and Nelson Frazier, all of Greenwood; two daughters, Mrs. Harvey Ketcher of Alexandria and Mrs. James Phillips of Crozet; three brothers, Thomas Garrison and Earl Garrison of Crozet and Whit Garrison of Pennsylvania; seven sisters, Mrs. George Shiflett, Mrs. Ray Garrison, Miss Jessie Garrison and Miss Dorothy Garrison, all of Crozet; Mrs. Guy Eusler and Miss Ruby Garrison of Grottoes and Mrs. Francis Shiflett of Charlottesville; 33 grandchildren and 3 great-grandchildren. The funeral will be held at 2 p. m. Monday at Preddy's Funeral Home with burial in Rockgate Cemetery at Crozet.

The Daily Progress, Charlottesville, VA, Mon, Sep. 14, 2009
VIRGINIA MAE GARRISON FRAZIER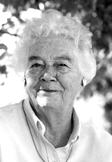 Virginia Mae Frazier, 86, of Free Union, died Saturday September 12, 2009, at her residence. Born April 11, 1923, in Greene County, daughter of the late Laird and Drucille Frazier Garrison. In addition to her parents she was preceded in death by her husband, John L. Frazier; a son, Arthur Ray Frazier; and a great-grandchild, Kelli Frazier. Also preceding her in death are two sisters, Nora Garrison and Gracie Walton; and five brothers, Ben, Reuben, Elmer, Stuart and Laird Garrison. Mrs. Frazier was a member of Good Shepherd of the Hills Church, loved gardening, canning and working in her flower garden. She loved Blue Grass music and playing the spoons. Survivors include a daughter, Elise Mae Morris and her friend, Bobby; a son, Robert Lewis Frazier and his wife, Irene; and another son, Roger Lee Frazier and his wife, Donna, all of Free Union; a sister, Lillian Frazier, of Crozet; and a brother, Sam Garrison and his wife, Gracie, of Sentee, South Carolina; four grandchildren, Gary Frazier and his wife, Tina, Greg Frazier and his wife, Lisa, Antony Frazier and his wife, Michelle, and Michael Frazier and his wife, Regina; eight great-grandchildren; Brittany, Andrew, Alex, Brianna, Bryston, Ryan, Kitty and Kevin; and a very special friend, Nelson Frazier also survive her. The family thanks Dr. Bruce Campbell, Hospice of the Piedmont and the staff of Martha Jefferson Hospital for their compassionate care. A funeral service will be held 2 p.m. Wednesday, September 16, 2009, at Prize Hill with Pastor Bob Thomas officiating. Burial will follow in the church cemetery. Visitation will be held from 6 until 8 p.m. Tuesday, September 15, 2009, at Hill and Wood Funeral Home. Friends may send condolences to the family at www.hillandwood.com.

The Greene County Record, VA, Greene Co., VA, Jun. 8, 1922
ZACK DANIEL GARRISON
Zack Daniel Garrison, 75, a well known farmer residing in the northern end of the county, near Eastham, dropped dead May 30, 1922, while at work in a field on his farm. He was a native of Albemarle County, son of the late Clifton Garrison. Mr. Garrison married Miss Martha Gentry, of that county. She survives with eight children, five sons and three daughters: James, G. H. and Clifton Garrison, of Huntington, W. Va.; Charles W. Garrison of Doylesville; L. W. Garrison of Eastham; Mrs. M. W. Mundy, of Charlottesville; Mrs. Guy Pitman, of Millington; and Mrs. Benjamin Mowbray, of Moorman's River. He also leaves 33 grandchildren.


That's All Folks!


---
This page is part of the Shiflet Family Genealogy Website and is maintained by:
Bob Klein / Pasadena MD /