Obituaries

CRAWFORD

Unknown newspaper
ABRAHAM W. CRAWFORD
Abraham W. (Jack) Crawford of 1118 Bainbridge St. died April 27, 1972. He is survived by his wife, Mrs. Rose P. Crawford, two daughters; Kimberly and Patricia Crawford, his mother, Mrs. Hattie Crawford, two brothers, Daniel E. and David L. Crawford; three sisters, Mrs. Helen Campbell, Mrs. Gladys Burton, Mrs. Ruby McCormick. Remains rest at the Joseph W. Bliley Funeral Home, Third and Marshall where funeral service will be held Monday, at 12 noon, with interment in Maury.

The Daily Progress, Charlottesville, VA, Fri, Jan. 28, 2005
ALFRED NEWTON CRAWFORD
Alfred Newton Crawford, 94, of Orange, died Wednesday, Jan. 26, 2005, at the Orange County Nursing Home. Born Dec. 26, 1910, in Orange County, he was the son of the late Susie Latham and Charles Newton Crawford. His wife was the late Viola Brookman Crawford. He was also preceded in death by brothers, James, Thomas, Charlie, and Arthur Crawford; and sisters, Louise Morris and Mary Lohr. Mr. Crawford was an Army veteran of World War II. He was a kind and gentle man, who will be greatly missed. Mr. Crawford is survived by a son, Lewis Franklin Crawford and his wife, Ruth, of Orange; a grand-son, Alan Lewis Crawford and his wife, Teresa; a granddaughter, Catherine Ann Crawford; a great-grandson, Nicholas Alan Crawford; and a sister, Susie Bridge and her husband, Dove. Funeral services will be held at 2 p.m. Saturday, Jan. 29, 2005, at the Preddy Funeral Home Chapel, Orange, with interment in Graham Cemetery. Pastor Dwane Pugh will officiate. The family will receive friends from 7 until 8:30 p.m. this evening at the funeral home. Memorial contributions may be made to the Orange County Nursing Home, 120 Dogwood Lane, Orange, VA 22960.

The Daily Progress, Charlottesville, VA, 1975
ANNIE CRAWFORD GOODEN
ELKTON ---- Mrs. Annie Crawford, 75, of Rt. 2, Elkton died Sunday afternoon at Rockingham County memorial Hospital where she had been a patient five days. Mrs. Gooden had been ill for five years and had been an invalid for a year. She was born Aug. 6, 1899 in Rockingham County and was a daughter of the late John Scott and Fannie Lee Morris Crawford. She was a member of the Good Shepherd Episcopal Church at Rocky Bar. On Dec. 24, 1916 she married Ashby L. Gooden, who died Aug. 13, 1970. Surviving are seven daughters, Mrs. Otho Harlow of Mt. Sidney, Mrs. Margie Saum, Mrs. Margaret Fielding, Miss Irene Ann Gooden, all of Rt. 2, Elkton, Mrs. Beulah Dean of Rt. 3, Elkton and Mrs. Rachel Fielding of Penn Laird; two sons James Ashby Gooden of Rt. 2, Elkton and William P. Gooden of Elkton; a foster son Eddie Gooden of Waldorf, Md.; two brothers, Ernest Crawford of Silver Spring, Md., and Whit Crawford of Rt. 2, Elkton; three sisters, Mrs. Emma McInturff of Nottingham, Pa., Mrs. Mae Morris of Silver Spring, Md., and Mrs. Mary Dean of Rt. 2, Elkton; 14 grandchildren and nine great-grandchildren. The funeral will be conducted 11 a.m. Wednesday at the McGaheysville Full Gospel Assembly Church by the Rev. F. Kirk Powers. Burial will be at Mt. Olivet Cemetery at McGaheysville. The family will receive friends at the Gooden home at Rt. 2, Elkton, where the body will be taken Tuesday afternoon.

The Daily News Record, Harrisonburg, VA, Tue, Dec. 22, 1987
ANNIE LEE CRAWFORD
ELKTON — Annie Lee Crawford, 85, of Route 4, Elkton died Monday at Rockingham Memorial Hospital. Mrs. Crawford was born Sept. 28, 1902, in Greene County and was a daughter of the late James Houston and Ella Florence Morris. She was a member of the Elkton Pentecostal Church. On Jan. 17, 1920, she married Whit David Crawford, who survives. Also surviving are two daughters, Elizabeth Breeden of Elkton and Minnie Payne of Harrisonburg; a sister, Julia Shifflett of Elkton; a brother, Herman Morris of Earlysville; seven grandchildren, two of whom, Shirley Shifflett and Maxine Williams, both of Elkton, were reared in the Crawford home; 17 great-grandchildren; six step great-grandchildren, and a great great-grandchild. The funeral will be conducted 2:30 p.m. Wednesday at the Elkton Pentecostal Church by the Revs. Kinzy Reed, Johnny Hensley and Larry Myers. Burial will be in Elk Run Cemetery. The family will receive friends 7-8 p.m. today at the Brill Funeral Home.

The Daily Progress, Charlottesville, VA, Jul. 12, 2001
ARONCIA CATHERINE CRAWFORD MORRIS
Aroncia Catherine Morris, 81, of Charlottesville, died Tuesday, July 10, 2001, in a local nursing home. She was born Dec. 9, 1919, in Greene County, daughter of the late Walter R. and Leona Shifflett Crawford, and was the wife of the late Lonnie M. Morris. In addition, she was preceded in death by two sons, Leon Morris and Rona Morris; one daughter, Arlene Morris; and two sisters, Lois Morris and Vivian Crawford. Mrs. Morris retired from City Laundry and was a member of Colonial Baptist Church. She is survived by two daughters, Haselteen Shifflett and her husband, Billy, of Earlysville, and Wynonia Eubanks and her husband, Arthur, of Charlottesville; two sons, Eddie Morris and his wife, Jackie, of Ruckersville, and Lester Morris of Dyke; three sisters, Odessa Shifflett and Margie Crawford and her husband, Andrew, all of Dyke, and Martha Windsor of Quinque; three brothers, Thomas Crawford and his wife, Angie of San Antonio, Charles Crawford of Staunton, and Donnie Crawford and his wife, Dottie, of Quinque; and 25 grandchildren, 84 great-grandchildren and 12 great-great-grandchildren. Funeral services will be conducted at 11 a.m. Friday at the Teague Chapel, with the Rev. Edwin Leake officiating. Interment will follow in Evergreen Cemetery. The family will receive friends from 6 to 8 p.m. this evening at the Teague Funeral Home. The family wishes to express their sincere thanks to the staff of Heritage Hall for all the care and kindness they received.

The Daily News Record, Harrisonburg, VA, Thu, Aug. 14, 1980
ATHALI CRAWFORD COOK
Mrs. Athali Crawford Cook, 67, of Rt. 2, Front Royal, died Tuesday in Warren Memorial Hospital. Mrs. Cook was born Feb. 18, 1913 in Greene County, a daughter of the late Will and Julie Shifflett Crawford. She was a member of the Seventh-Day Adventist Church. Surviving is her husband, Clarence F. Cook; two sons, Clarence F. Cook Jr. of Avon Park, Fla., and Bobby L. Cook of Richmond; one daughter, Mrs. Anna Sue Mogle of Front Royal; one brother James Crawford of Front Royal; 11 grandchildren and one great-grandchild. A funeral will be conducted tomorrow at 11 a.m. at Turner-Robertshaw Funeral Home in Front Royal by Elder George Valentine. Burial will be in Panorama Memorial Gardens. Friends will be received at the funeral home this evening from 7- 8 o'clock.

The Herald-Mail Online, Hagerstown, MD, Sun, May 15, 2005
BANNIE MARIE CRAWFORD
MARCH 28, 1921-MAY 13, 2005
MARTINSBURG, W.Va. - Bannie Marie Crawford, 84, of Martinsburg, died Friday, May 13, 2005, at Heartland of Martinsburg. Born March 28, 1921, in Greene County, Va., she was the daughter of the late Mac and Lydia Shifflett Collier. She was preceded in death by her husband, Nat Crawford. She is survived by one granddaughter, Rebecca White; one brother, Perry Collier of Arlington, Va.; and one great-grandson. She was preceded in death by one daughter, Dotsie F. Mason; two sons, Dewey E. Crawford and Royce M. Crawford; one sister, Rachael Lawson; and two brothers, Charles Collier and Grover Collier. Services will be Tuesday at 1 p.m. at Brown Funeral Home, Martinsburg. Chaplain John Waidande will officiate. Entombment will be in Maranatha Memorial Gardens at Shenandoah Bible Baptist Church. The family will receive friends Monday from 7 to 9 p.m. at the funeral home. Memorial donations may be made to Hospice of the Panhandle, 122 Waverly Court, Martinsburg, WV 25401.

BETTY CRAWFORD PENCE
The Daily News Record, Harrisonburg, VA, Mon, Jan. 18, 2016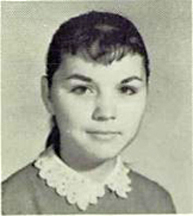 Mrs. Betty Crawford Pence, 70, of Elkton, passed peacefully Sunday, Jan. 17, 2016. Mrs. Pence was born May 14, 1945, in Rockingham County to the late James Leon Crawford and Jean Trobaugh. She was raised in the home of her late grandparents, Albert and Martha Crawford. She is also preceded in death by her loving husband of 32 years, John Huston Pence. Betty is survived by stepchildren, April and husband, Ron Barry, and Eric Pence; special sister-in-law, Mary Lou and husband, Gary Hensley; cousins, Kay Ring, and Ronnie and wife, Gloria Raynes; brother-in-law, Ernest and wife, Louise Pence; and many extended family members. Mrs. Pence was a graduate of Montevideo High School in 1963. She married John in September of 1982 and was a devoted homemaker. She was an avid gardener and never met a cat she didn't take care of. A funeral service to celebrate her life will be held at 1 p.m. Tuesday, Jan. 19, 2016, at the Kyger Funeral Home Chapel in Harrisonburg officiated by Pastor Dan Bassett. Family will receive friends at the funeral home one hour prior to the service. A private family committal service will follow at a later time. Memorial contributions can be made in Betty's honor to Cat's Cradle, 124 S. Main St., Harrisonburg VA 22801. Online condolences may be made to the Pence family by visiting www.kygers.com.

The Daily News Record, Harrisonburg, VA, Sat, Mar. 13, 1993
BENJAMIN FRANKLIN CRAWFORD
Benjamin "Bennie" Franklin Crawford, 55, of Route 2, Grottoes died March 11, 1993, at Rocking- ham Memorial Hospital in Harrisonburg, where he had been a patient since Feb. 22. Mr. Crawford was born in Harrisonburg and was a son of the late Albert Taylor and Martha Shifflett Crawford. He was a retired carpenter and had lived his entire life in the Grottoes area. Surviving are one daughter, Kathy Miller of Kentucky; two brothers, Billy Nelson Crawford of Route 2, Elkton and Robert Lee Crawford of Florida; one sister, Martha Childress of Harrisonburg; and three grandchildren. The Rev. Homer L. Frazier will conduct a graveside service at 2 p.m. Sunday at the Crawford family cemetery near Grottoes. The family will receive friends 7-8 p.m. this evening at the Kyger-Pence Funeral Home near McGaheysville.

The Daily Progress, Charlottesville, VA, Wed, Jun. 14, 1995
BEVERLY LEE CRAWFORD
Beverly Lee Crawford, 88, of Orange died Monday, June 12, 1995, at the Orange County Nursing Home. Born March 9, 1907, in Louisa County, he was the son of the late Zebedee Crawford and Carrie Layton Crawford. He was also preceded in death by two brothers, Willie Crawford and Ollie Crawford. Mr. Crawford was retired from Virginia Department of Highway and a member of North Pamunkey Baptist Church. He is survived by his wife, Rena Moubray Crawford; two sons, Lee Crawford and his wife, Lois, of Gordonsville, and John E. Crawford and his wife, Reeth, of Waynesboro; a daughter, Barbara Crawford Barden and her husband, Roy, of Barboursville; a sister, Gracie C. Williams and her husband, Buford, of Gordonsville; twelve grandchildren and twenty-one great-grandchildren. Funeral services will be held 2:00 p. m. Thursday, June 15, 1995, at Preddy Funeral Chapel, Orange, with interment at the North Pamunkey Baptist Church Cemetery. The Rev. Mike Hatfield and the Rev. Russ Barb will be officiating. Family will receive friends this evening from 7-8:30 p. m. at the Preddy Funeral Chapel in Orange. Memorial contributions may be made to Orange County Rescue Squad, P. O. Box 446, Orange, 22960, Orange County Nursing Home, 120 Dogwood Lane, Orange 22960, or North Pamunkey Baptist Church, 15110 Pamunkey Lane Orange, 22960. Pallbearers will be Roy Chiles, James Nichols, Jeff Lloyd, Luther Barden, Oscar Barden, Tim Barden, Kenny Crawford and John Lee Crawford. Preddy Funerals Home, Orange, is in charge of arrangements.

The Daily News Record, Harrisonburg, VA, Sat, Jul. 19, 2008
BILLY NELSON CRAWFORD SR.
Billy Nelson Crawford Sr. of Bridgewater died Thursday, July 17, 2008, at the home of his daughter where he had lived for the past year. Mr. Crawford was born April 23, 1932, in the Cross Keys area and was the son of the late Albert Taylor and Martha Virginia Shifflett Crawford. He retired as a heavy equipment operator from West Sand and Gravel. In December 1954, he married the former Edna Mae Dudley, who preceded him in death July 30, 1991. Survivors include two sons, Billy Nelson Crawford Jr. of Weyers Cave and Michael Taylor Crawford of Harrisonburg; a daughter, Terry Claxton of Bridgewater; a sister, Martha Jane Childress of Harrisonburg; nine grandchildren and nine great-grandchildren. Pastor John Senters will conduct a graveside service 11 a.m. Monday in the Crawford family cemetery near Grottoes. The family will receive friends from 7 to 8:30 p.m. Sunday at the Kyger-Pence Funeral Home of McGaheysville.

The Daily News Record, Harrisonburg, VA, Mon, Apr. 23, 2007
BOBBY JOE CRAWFORD
Bobby Joe Crawford, 23, of Fulks Run, left this world to meet God on Saturday, April 21, 2007, in a tragic car accident. He lived at home with his parents, Tiny and Cindy Crawford and his niece, Katelyn Pitsenbarger. He is also survived by his biological parents, Rick Crawford and Catherine Lantz. Bobby was born on June 30, 1983, in Rockingham County. He attended Broadway High School and worked with his father at Crawford's Concrete Finishing. He attended Gospel Hill Mennonite Church. Bobby lived life with a zest and brought tremendous joy to his mom and dad. Also surviving are two brothers, Ricky Crawford and his wife, Rhonda, of Linville, Donald Howdyshell, Linville; a sister, Amy Crawford, Harrisonburg; grandparents, Bassil and Loretta Lam and biological grandparents, Marvin Muterspaugh, Ottobine, Alice Lilly, South Carolina and Goldie Taylor, Harrisonburg. He has three very special nephews who thought their uncle hung the moon, Landon, Chase and Caleb Crawford. He also has a precious niece, Desarae and nephews, Charles, Donald and John. The Revs. David Lehman and Roy Good will conduct a memorial service Tuesday at 11 a.m. at the Gospel Hill Mennonite Church. Burial will be private. The family will receive friends Monday evening from 7 to 8 at McMullen Funeral Home in Harrisonburg. The casket will be open for visitation only.

The Daily Progress, Charlottesville, VA, Mon, Mar. 14, 2005
BRENDA CRAWFORD ESTES
Brenda Crawford Lawson, 48, of Palmyra, died Friday, March 11, 2005, in a local hospital. She was born Feb. 8, 1957, in Charlottesville. She was the daughter of Gail Shifflett of Charlottesville, and the late George Estes. She was also preceded in death by a sister, Shirley Smith. Brenda was a member of Living Stone Church and was formerly a weaver at Frank Ix and Sons for 20 years. She is survived by her husband, Lillard Smith Lawson Jr., of Palmyra; her daughter, April Dawn Tillman, and her significant other, David Conley, of Louisa County; her son, John Lewis Tillman, and his wife, Pamela, of Barboursville; her mother, Gail Shifflett of Charlottesville; a sister, Louise Belew, and her husband, Blaine, of Charlottesville; two brothers, George Estes and his wife, Gilda, of Louisa, and Glen Morris and his wife, Penny, of Fluvanna County; and three grandchildren, Justin Clayton Tillman, Brandon Lewis Tillman, and Matthew Conley. A funeral service will be held at 2 p.m. Tuesday, March 15, 2005, at Hill & Wood Funeral Home with the Rev. Ronald Sipe officiating. Interment will follow at the Mitchell-Davis Family Cemetery in Greene County. The family will receive friends from 7 to 8 p.m. Monday, March 14, 2005, at the Funeral Home.

The Daily Progress, Charlottesville, VA, Tue, Jan. 29, 2013
BRUCE GORDON CRAWFORD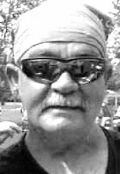 Bruce Gordon Crawford ,50, of Charlottesville, passed away on Friday, January 25, 2013, in Charlottesville. He was born on July 16, 1962, in Charlottesville. He was preceded in death by his grandparents, Geneva Morris, Jesse James Morris, Ellis W. Crawford and Dolly A. Morris. He is survived by his parents, Ellis Wilson Crawford and Kathleen Morris Crawford; wife, Karen Jean Crawford, two daughters, Samantha Moneymaker and husband, Benjamin and Tiffany Crawford and fiance, Shawn Allen; one brother, Timothy Crawford and wife, Sherrie; one sister, Teresa Conley; three grandchildren, Briahna Moneymaker, Karson Allen and Jayden Allen; and numerous other relatives and friends.. A funeral service will be held at 11 a.m. on Wednesday, January 30, 2013, at Preddy Funeral Home Chapel in Madison conducted by Van Crawford. The interment will follow at Mount Olivet Cemetery in Dyke. The family will receive friends from 6 until 8 p.m. on Tuesday, January 29, 2013, at the funeral home.

The Daily Progress, Charlottesville, VA, Tue, Jan. 1, 1957
C. LEE CRAWFORD
C. Lee Crawford, 72, died yesterday at his home at Free Union. A native of Greene County, he was the son of the late William H. and Harriet Detamore Crawford. He leaves his wife, Mrs. Elizabeth Maupin Crawford; a daughter, Mrs. Noah Wood of Ivy; three sons, N. J. Crawford of Proffit, Robert E. Crawford of Fairfax and Sgt. Linwood K. Crawford of Bunker Hill, Ind.; and two brothers, Willie Eddie Crawford of Batesville and Mack Crawford of Earlysville. Graveside services will be held at 1 p. m. Thursday at Wesley Methodist Church Cemetery at Free Union, with the Rev. W. B. Epps officiating.

The Daily News Record, Harrisonburg, VA, Apr. 9, 2008
CRAWFORD ELWOOD FULK
Crawford Elwood Fulk, 74, of Harrisonburg, died Thursday, April 3, 2008, at his home. Mr. Fulk was born Nov. 20, 1933, in Rockingham County, and was a son of the late Laney Kenneth "Bill" Fulk and Laura Isabelle Crawford Fulk. He attended school in Rockingham County. He co-owned Fulk Landscaping and Garden Center in Harrisonburg with his wife for many years. He attended Westside Baptist Church and was a former member of the Harrisonburg Moose Lodge. On July 8, 1951, he married Virginia Ann Collier, who preceded him in death Feb. 9, 2007. He is survived by a son, Daniel E. Fulk of Harrisonburg; two daughters, Bonnie Carini of Churchville and Tina Byers of Waynesboro; two brothers, Kenneth E. Fulk and Robert S. "Bobby" Fulk, both of Harrisonburg; a sister, Lorraine Hensley of Elkton; six grandchildren and two great-grandchildren. The Rev. Ray Halverson conducted the funeral Sunday at the Elkton Pentecostal Church. Burial followed at Eastlawn Memorial Gardens near Harrisonburg. The family received friends Monday at the Kyger Funeral Home in Harrisonburg. Memorial contributions may be made to the Elkton Pentecostal Church, 16714 East Summit Ave., Elkton, VA 22827.

The News Leader, Staunton, VA, Nov. 18, 2013
CHARLES HAROLD CRAWFORD SR.
Charles Harold Crawford Sr., 79, passed away Monday, Nov. 18, 2013, at his residence Mr. Crawford was born Sept. 5, 1934, in Greene County and was a son of the late Walter Riley and Leona (Shifflett) Crawford. Charlie was a self-employed mechanical contractor for many years prior to his retirement. He loved to fish, work, dance and tend his gardens. He was also a very talented musician, playing bluegrass gospel music in several bands, most recently in "Jam Band". He was also a former member of the Moose. Charlie was preceded in death by his wife of 43 years, Louise (Fridley) Crawford. Mr. Crawford is survived by his son, Charles Harold "Chuck" Crawford Jr., and his wife, Terry, of Staunton; a daughter, Leona Rusmisel and husband, William, of Staunton; two sisters, Martha Windsor of Mint Spring, Margie Crawford and husband, Andrew, of Greene County; nine grandchildren, eight greatgrandchildren and numerous nieces and nephews. In addition to his parents and wife, Mr. Crawford was preceded in death by three sisters, Arncie Morris, Lois Morris, Odessa Shifflett and two brothers, Thomas Crawford and Donald Crawford. Funeral services will be Thursday, Nov. 21, 2013, at 2 p.m. at the Staunton Chapel of Reynolds Hamrick Funeral Homes with Pastor John Smith officiating. Burial will follow at Oaklawn Mausoleum and Memory Gardens. The family will receive friends Wednesday evening, Nov. 20, 2013, from 6 until 8 p.m. at the funeral home. Active pallbearers for the service will be Danny Heavner, Benny Potter, J.B. Smith, Dale Hiner, B.J. Moore and Larry Brown. Honorary pallbearers will be his grandchildren. Those wishing may share a memory or an online condolence by visiting www.reynoldshamrickfuneralhomes.com. Arrangements entrusted

The Greene County Record, Stanardsville, VA, Dec. 14, 1961
CLYDE G. CRAWFORD
Clyde G. Crawford of Dyke, recently of Chicago, and a native of Memphis Tenn., died in a hospital in Chicago last Tuesday, December 4th. He was 69, a veteran of World War I. He leaves his wife, the former Mary Lou Morris of Dyke. Funeral services were held Sunday at two o'clock in the Evergreen Brethren Church at Dyke with the Rev. C. C. Kurtz officiating. Pallbearers were: Alex Morris, Wilbur Morris, Alfred Morris, Carroll Morris, Clifford Shifflett, and Harold Eppard.

The Daily News Record, Harrisonburg, VA, Wed, Aug. 22, 1973
DAISY MAE CRAWFORD MOWBRAY
ELKTON- Mrs. Daisy Mae Mowbray, 72, of Elkton, died Tuesday morning at Rockingham Memorial Hospital where she had been a patient a week. She had been in failing health several years. Mrs. Mowbray was born May 17, 1901 in Elkton and was a daughter of the late Alexander and Clay Lawson Crawford. She had lived in Bentonville but had made her home with Mr. and Mrs. P.W. Mowbray of Elkton the past month. Mrs. Mowbray belonged to the Bentonville Baptist Church. Her husband, Osby W. Mowbray, survives. He is living with a niece, Mrs. Carl Hohnke, of Dayton. Also surviving are two brothers, Lewis Crawford of Bentonville, and Alec Crawford of Front Royal. The funeral will be conducted 2 p.m. Friday at the Lindsay Harrisonburg Funeral Home by the Rev. Bob Martin. Burial will be in Elk Run Cemetery at Elkton.

Unknown newspaper
DANIEL E. CRAWFORD
Daniel E. Crawford, 39, of 1100 Hull Street, died Wednesday, July 26, 1972. Survived by two daughters, Beverly Ann and Sandra Jean Crawford; son, Daniel E. Crawford Jr.; his mother, Mrs. Hattie C. Crawford; three sisters, Mrs. Helen Campbell, Mrs. Gladys Burton, and Mrs. Ruby McCormick; his brother, David L. Crawford; and several nieces and nephews. Remains rest at the Joseph W. Bliley Funeral Home, Third and Marshall, where services will be held Saturday at 12 noon, Interment Maury.

The Daily News Record, Harrisonburg, VA
DAVID WHITT CRAWFORD
Whitt David Crawford, age 88 yrs. of Elkton died February 25, 1990 at Harrisonburg, Va. Born June 21, 1901 in Rockingham County, son of the late John Scott and Fannie Morris Crawford. Married January 17, 1920 to Annie Lee Morris who died December 21, 1987. Daughters, Elizabeth Breeden of Elkton and Minnie Payne of Harrisonburg. Sisters, Emma McInturff of Rising Sun, Md., Mae Morris of Shenandoah and Mary Dean of Elkton. Brother, Ernest W. (Jack) Crawford of Elkton. Seven grandchildren including Shirley Shifflett and Maxine Williams both of Elkton who were raised in the Crawford home, 23 great grandchildren and 3 great-great grandchildren. Burial in the Elk Run Cemetery.

Unknown newspaper
DELLA CONLEY CRAWFORD
DELLA CONLEY CRAWFORD, age 68 yrs. of Timberville died 31 Mar 1987 at Rockingham Memorial Hospital. Born 29 Jan 1919 at Fulks Run d/o the late John Martin & Nettie Sowers Conley. She had been employed by H. F. & T. B. Byrd orchards in Timberville until she retired in 1984. Married 14 Jul 1937 Russell Carroll Crawford who died 24 May 1984. Surviving are 5 daughters, Doris Price, Betty Lou Reedy & Sandy Crawford all of Harrisonburg, Carolyn Botkin of Dayton & Mary Ann Rucker of Bridgewater, 4 sons, Sherman Conley Sr. of Harrisonburg, Robert Crawford of Broadway, Ronald Crawford of Bridgewater & Kenneth Crawford of Timberville, 7 sisters, Rachel Ray & Emma Conley both of Fulks Run, Mary Lapi of Reading, Pa. Naomi Anspach of Robsonia, Pa., Vada Dedrick & Anna Mae Moyers both of Harrisonburg & Oneda Morris of Timberville, 3 brothers, Daniel Conley of Timberville, Branson Conley of Fulks Run & Frank Conley of Harrisonburg, 26 grandchildren & 20 great grandchildren.

The Daily Progress, Charlottesville, VA, Jul. 3, 2003
DEWEY LEE CRAWFORD
Dewey Lee Crawford of Gordonsville, died Tuesday, July 1, 2003, at the age of 85. Born October 23, 1917, in Louisa County, on the property where he spent his entire life, he was preceded in death by his parents, Luther and Florence Crawford; brothers, Leslie Crawford and Howard Crawford; and sisters, Jeannette Armstrong, Verna Walker, Grace Armstrong, Doris Easton and Ruby Dowell. Mr. Crawford was an Army veteran of World War II, having served in the Philippines. He was a member of V.F.W. Post 7638 in Gordonsville. Mr. Crawford was a retired welder and was a member of Mechanicsville Baptist Church. He is survived by Elsie, his wife of 56 years; a son, Stephen Crawford and his wife, Geri of Alexandria; three daughters, Donna Harris of Gordonsville, Nancy Dutton and her husband, Jerrold, of Gordonsville, and Carolyn Leake and her husband, Allen, of Ruckersville; eight grandchildren, Pamela Crawford, Kelly Harris Kurth and her husband, John, Dana Harris Cherry and her husband, Jerome, Eric Dutton and his wife, Dawn, Trevor Dutton and his wife, Sheila, Chris Leake, Shawn Leake and Diane Leake; and 12 great-grandchildren, Jeremy, Miranda, Matthew, Dylan, Trey, Brittany, Jordan, Marcus, Aine, Travor Jr., Victoria and Sydney; a sister-in-law, Alma Crawford; and numerous nieces and nephews. Funeral services will be held at 11 a.m. Saturday, July 5, 2003, at the Mechanicsville Baptist Church, Gordonsville, with interment in the Walker's Family Cemetery. The Rev. Greg Compton will officiate. The family will receive friends today at the church from 7 to 8 p.m. Memorial contributions may be made to the Mechanicsville Baptist Church Building Fund, 10200 Louisa Rd., Gordonsville, Va. 22942. Preddy Funeral Home, Gordonsville, is in charge of arrangements.

The Daily Progress, Charlottesville, VA, Sat, Jun. 9, 2007
DONALD LEE CRAWFORD
Donald "Donnie" Lee Crawford, 65, of Ruckersville went home to be with his Lord and Savior on Thursday, June 7, 2007.NNHe was born May 6, 1942, in Greene County. He was the son of the late Leona Shifflett Crawford and Walter Crawford. Donnie is survived by his loving wife of 11 years, Dottie Crawford; three sons, Franklin Ferguson, Travis Lam and Donnie Lee Crawford Jr., all of Orange; two daughters, Amanda Williams of Roanoke and Angel Patterson of Charlottesville; two sisters, Margie Crawford of Dyke and Martha Windsor of Staunton; two brothers, Thomas Crawford of San Antonio, Texas, and Charles Crawford of Staunton; nine grandchildren; and numerous other family members and friends. In addition to his parents, Donnie was preceded in death by three sisters, Aroncia Morris, Lois Morris and Odessa Shifflett. Donnie was a member of Crozet Moose. He was a member of Bacon Hollow Baptist Church and a retired painter of 47 years. Donnie liked to sing and dance, but he loved to play music in church. He will be missed by all of those who knew him and especially by his wife, Dottie. The family will receive friends from 7 until 9 p.m. Sunday, June 10, 2007, at the Ryan Funeral Home. A funeral service will be held 11 a.m. Monday, June 11, 2007, at the Ryan Funeral Home, with the Reverend Malcolm Powell officiating. Interment will follow at the Mt. Olivet Cemetery. Pallbearers for the service will be Franklin Ferguson, Travis Lee Lam, Bobby Irving, Donnie Lee Crawford Jr., Kenny Crawford and Sam Horton. Honorary pallbearers will be Wayne Crawford and Bennie Eddins. Ryan Funeral Home is in charge of arrangements.

The Daily Progress, Charlottesville, VA, Sat, Jan. 7, 1989
DONALD WILMER CRAWFORD
Donald Wilmer Crawford, 48, of Mission Home, died Thursday January 5, 1989, in a Charlottesville Hospital. He was born Sept. 2, 190 in Greene County, He was son of the late Dolly Morris Crawford. He is survived by his father Ellis L. Crawford, of Dyke. Also surviving are six daughters, Linda Shifflett, Wanda Crawford, Dolly Crawford, Judy Carol Crawford, all of Charlottesville, Laura and Matilda Crawford, both of Mission Home; one son, Ray Crawford of Elkton; two brothers, Randolph Crawford of Barboursville, and Ellis W. Crawford of Dyke; a half brother, Leon Morris of Ivy, and four sisters, Margaret Leak, of Charlottesville, Mary Spingler, of Proffit, Shirley Frazier, of Georgia, and Ella Mae McKay of Ruckersville. He was preceded in death by one daughter, Barbara Sue Crawford. A funeral service will be conducted 2 p.m. Sunday, Jan. 8 at Evergreen Church of the Brethren at Dyke with interment in the church cemetery. The family will receive friends from 7 to 8 this evening at the Ryan Funeral Home in Quinque. NOTE - Judy Carol Crawford was misspelled in the original obit.

The Daily Progress, Charlottesville, VA, Aug. 3, 2002
DORIS MAE CRAWFORD EASTON
Doris Mae Easton, 89, of Louisa, died Thursday, August 1, 2002, in Louisa. Born, September 28, 1912, in Louisa County, she was the daughter of the late Luther W. and Florence Crawford. She was preceded in death by her husband, Henry A. Easton; brothers, Leslie K. Crawford and Howard Crawford; and by sisters, Verna Walker, Grace Armstrong, Ruby Dowell, and Nettie Armstrong. She was a member of Hinton Avenue United Methodist Church and also a member of the Circle Meetings. She enjoyed bingo and traveling. Survivors include a brother, Dewey Crawford and his wife, Elsie of Thelma; nieces, Gloria Strickler of Crozet, Donna Harris of Thelma, Sandra Campbell and her husband, Dennis, of Crozet, Nancy Dutton and her husband, Jerald, of Thelma, Carolyn Leake and her husband, Allen, of Ruckersville, Colleen Herndon and her husband, Carson, of Charlottesville, and Pat Walker of Charlottesville; nephews, Melvin Walker and his wife, Edith, of Charlottesville, Johnny Walker and his wife, Alice, of Cobham; T.W. Armstrong and his wife, Lil, of Charlottesville, Steve Crawford and his wife, Geri, of Alexandria; and great-nieces and great-nephews. A graveside service will be con-ducted at 10 a.m. Monday at Riverview Cemetery with the Rev. Edward Hopkins officiating. The family will receive friends from 7 to 8 p.m. Sunday evening at Hill & Wood Funeral Home. Hill & Wood Funeral Home is in charge of arrangements.

The Herald-Mail Online, Hagerstown, MD, Sat. Apr. 23, 2005
DOTSIE F. CRAWFORD MASON
MARTINSBURG, W.Va. - Dotsie F. Mason, 64, of Martinsburg, died Friday, April 22, 2005, at City Hospital. Born May 22, 1940, in Charlottesville, Va., she was the daughter of Bannie Collier Crawford of Martinsburg and the late Nat Crawford. In addition to her mother, she is survived by her husband, John E. Mason; one daughter, Rebecca White of Glengary, W.Va.; one grandson; seven stepchildren, eight stepgrandchildren; and cousins. She was preceded in death by two brothers, Dewey Crawford and Royce Crawford. Services will be Sunday at 1:30 p.m. at Brown Funeral Home, Martinsburg. The Rev. Edwin Gant will officiate. Burial will be in Pleasant View Memory Gardens, Martinsburg. The family will receive friends today from 7 to 9 p.m. at the funeral home.

The Daily News Record, Harrisonburg, VA, Fri, Oct. 6, 2006
ELEANOR JEAN CRAWFORD
Eleanor Jean Crawford, 80, of Elkton, died Wednesday, Oct. 4, 2006, at Harrisonburg Health and Rehabilitation Center in Harrisonburg. Mrs. Crawford was born Oct. 5, 1925, in Elkton and was the daughter of the late Fluory and Grace Shifflett Crawford Breeden, and stepdaughter of the late Fred R. Breeden. She was a bookkeeper at Palmer Ford in Maryland for a number of years before becoming disabled due to her vision. On Nov. 24, 1942, she married Ralph W. Henry; he was killed while serving his country on July 22, 1950. Surviving are a son, Donald Adams of Newbury, Md., five grandchildren, 14 great-grandchildren and two great-great-grandchildren. The Rev. Stuart Wood will conduct a memorial service 2 p.m. Sunday at the Kyger Funeral Chapel in Elkton. Burial will be in the Elk Run Cemetery in Elkton. The family will receive friends from 1 to 2 p.m. Sunday at the funeral home. Memorial contributions may be made to the Elkton Rescue Squad, P.O. Box 152, Elkton, VA 22827.

The Daily Progress, Charlottesville, VA, Thu, Jul. 2, 1970
ELIZABETH CATHERINE MAUPIN CRAWFORD
Mrs. Columbus L. Crawford
PROFFIT – Mrs. Elizabeth Catherine Crawford, 83, died today at her home on RFD 4, Proffit. She was the widow of Columbus Lee Crawford. Born in Albemarle County, March 14, 1887, she was the daughter of the late Nathaniel and Mary Ann Maupin. She was a member of Wesley United Methodist Church. Surviving are three sons, Robert Crawford of Remington, Linwood Crawford of Richmond and N. J. Crawford of Charlottesville; two daughters, Mrs. Nora Wood of Ivy and Mrs. Irene Beasley of Portsmouth; nine grandchildren and 13 great-grandchildren. Preddy Teague Funeral Home is in charge of arrangements, which are incomplete.

Unknown newspaper
ELMER DELANEY CRAWFORD
CRAWFORD, ELMER DELANEY age 73 yrs. of Shenandoah died 29 May 1995. Born 11 Jan 1922 at Elkton son of Nancy Shifflett Crawford of Baltimore, Md. & the late Ashby Crawford. He served in the US Army during World War II as a staff sergeant with the 116th Infantry, Co C, 29th Div. & earned two Purple Hearts for injuries received in combat. Daughter, Deborah Ann Crawford of Severna Park, Md. Brother, Henry Crawford of Queenstown, Md. Sisters, Virginia Heibler & Millie Romonouskas, both of Shenandoah, Gladys Myers of Towson, Md. & Beatrice Bahr of Catonsville, Md. One granddaughter. Burial was in Elk Run Cemetery at Elkton.

The Daily Progress, Charlottesville, VA, Mon, May 25, 1992
EMMA MAE SHIFFLETT CRAWFORD
Emma Mae Crawford, 83, died Saturday, May 23, 1992 in the home of her daughter in Earlysville. She was born Sept. 11, 1909 in Greene County, a daughter of the late George Shifflett and Rebecca Morris Shifflett. Her husband was the late James Monroe Crawford. She is survived by three sons, Wendell Crawford of Charlottesville, Gifford Crawford of Earlysville and Odell Crawford of Elkton; a daughter Joyce Shifflett of Earlysville; one sister, Sissie Shifflett of Louisa; six grandchildren; and five great-grandchildren. Mrs. Crawford retired from The Blue Ridge, where she worked in Food Services. A funeral service will be conducted 2 p.m., Tuesday, in the Evergreen Church of the brethren, with interment in the church cemetery. The Rev. Owen Preston and Rev. Elbert Conley will officiate. The family will receive friends from 7 to 9 P.m. today in Ryan Funeral Home, Quinque. The family suggests memorial contributions be made to the rescue squad of your choice.

The Morgantown Dominion News, Morgantown, WV, Thu, Sep,18, 1969
EMMA P. CRAWFORD
Emma P. Crawford, 66, of Morgantown, died Wednesday in Kane Hospital in Pittsburgh. She was born Jan. 4, 1903 in Charlottesville, Va., a daughter of the late Ryland and Verge Shifflett Frazier. Mrs. Crawford was a member of the Riverside Apostolic Church. She was preceded in death by her husband Elmer. Survivors include a son, Earl Fluharty, Steubenville, Ohio; two stepdaughters, Mrs. Virginia Zadlick of Carnegie, Pa., and Mrs. Dorothy Richardson of Pittsburgh; two stepsons, Homer Crawford of Dayton, Ohio and Ralph Crawford of Westover; 15 grandchildren; four sisters, Mrs. Higgins (Pauline) Donham of Westover, Mrs. Marie Brookover and Mrs. Mammie Lindsay, both of Mt. Morris, Pa., and Mrs. Della Kefover of Baltimore; two brothers, David Frazier of Pentress and John L. Frazier of Westover. Funeral arrangements are incomplete, with Hastings Funeral Home in charge.

The Greene County Record, VA, Jan. 31, 1952
EMMANUEL ABRAHAM CRAWFORD
Emmanuel Abraham Crawford, a native of the Dyke community died Wednesday, Jan. 2, at the Memorial hospital in Alexandria. He was the son of the late Robert N. and Rhoda Shifflet Crawford and was 65 years of age. Surviving is a sister, Mrs. Georgia Davis; three brothers, Thomas, M.S. and R.D. Crawford of Dyke. Funeral service was held on Friday afternoon from Mt. Olivet church and burial followed in the family cemetery.

The Daily News Record, Harrisonburg, VA
ERNEST WILMER CRAWFORD
Ernest Wilmer "Jack" Crawford, 78, of New Market died Sunday, June 6, 1999, at the Life Care Center in New Market. Mr. Crawford was born Sept. 30, 1920, in Elkton and was a son of the late John Scott and Fannie Lee Morris Crawford. He was a farmer and worked at Merck & Co. in Elkton and at Asplundh Tree Company in Maryland before retiring. He was a member of Gooden Brothers Veterans of Foreign Wars Post 9292 in Elkton. He was a veteran of World War 11 and was awarded the Purple Hearts for wounds he received in action. He attended Upper Room Church in Elkton. His wife, Irene Morris Crawford, died earlier. Survivors include two sons, Wayne Crawford and Donnie Crawford, both of Elkton; three sisters, Lucy Morris of Shenandoah, Emma Mclnturff of Maryland, and Mary Dean of Elkton; and two grandchildren. The funeral was conducted Wednesday, June 9, by the Rev. Johnny Hensley at Kyger & Trobaugh Funeral Home in Elkton. Burial was in Elk Run Cemetery.

The Daily Progress, Charlottesville, VA, Tue, May 14, 1991
EVELYN KAY CRAWFORD
Evelyn Kay Crawford, 25, of Route 2, Dyke, died Sunday, May 12, 1991, in an automobile accident in Greene County. Born Aug. 22, 1965, in Charlottesville, she was a daughter of Andrew J. Crawford and Margie Crawford of Dyke. Also surviving are two sisters, Wanda C. Hensley of Dyke and Ellen C. Childress of Ruckersville, and three brothers, Wayne C. Crawford of Charlottesville and Kenny J. Crawford and Charles E. Crawford, both of Dyke. She was an employee of State Farm Insurance for four years and was a 1984 graduate of William Monroe High School. She attended Bacon Hollow Baptist Church. A funeral service will be conducted at 2 p.m. Wednesday in Bacon Hollow Baptist Church with interment in Mt. Olivet Cemetery. The Rev. Malcolm Powell will officiate. The family will receive friends from 7-9 p.m. today at Ryan Funeral Home, Quinque.

The Daily Progress, Charlottesville, VA, Fri, Mar. 9, 1973
FINKS EARLY CRAWFORD
STANARDSVILLE - Finks Early Crawford, 56, died Wednesday in a Charlottesville hospital. A native of Greene County, Mr. Crawford was the son of the late Johnny and Anna Laura Lawson Crawford. He is survived by several nieces and nephews. Funeral will be Saturday at 4 p. m. at Ryan-Estes Funeral Home at Quinque. Interment will be in Riverview Cemetery with Rev. Andrew Yelton officiating.

FLUROY CRAWFORD
The Daily News Record, Harrisonburg, VA, Fri, Nov. 24, 1961
ELKTON — Fluroy Crawford, 84, a former resident of Elkton, died Wednesday in Washington. Funeral services will be held from the Brill funeral home Saturday at one, the Rev. Don Fridinger officiating. Burial will be in Elk Run cemetery. Mr. Crawford is survived by his wife Mrs. Grace Shifflett Crawford; two sons, Howard and Malcolm Crawford, of Washington; and a daughter. Mrs. Jean Crawford, Washington; two sisters, Mrs. Mary F. Davis, Washington and Florence Crawford of Louisa County. The pallbearers will be: Alden Shifflett, Floyd Brill, Whit Shifflett, Whit Berry and Archie Louderback.

The Daily Progress, Charlottesville, VA, Mon, Dec. 15, 2003
FRANCES SHAVER CRAWFORD
Frances Shaver Crawford of Crozet went to her heavenly home on Dec. 14, 2003. She was born on Dec. 16, 1921, in Albemarle County, the late William Fisher and Lena Evans Fisher. She was preceded in death by one son, Kenny Crawford; two sisters; and five brothers. She is survived by one daughter, Diane Sullivan and her husband, Earl, of Crozet; two sons, Art Shaver and his wife, Eloise, of Richmond, and Mike Crawford of Crozet; one brother, Earl Fisher of Baltimore, Md.; and one sister, Lucy Branch of Crozet. She is also survived by six grandchildren, David Tomlin, Krystal (Dodie) Gibson, Betty Keith, Casey Powell, and Eric and Evan Sullivan; and four great grandchildren, Kenney Gibson, Alyssa Gibson, Kaydence Sullivan, and Jacob Tomlin, and a special little girl, Hannah Sullivan, whom she loved as a grandchild; and a daughter-in-law, Linda Crawford, wife of Kenny; and lots of nieces and nephews. She retired from Con Agra in 1983 as a secretary. She was a longtime member of Crozet Baptist Church. The family suggests that memorial contributions be made to the Crozet Baptist Church. Building Fund, 5804 St. George Ave., Crozet, VA 22932, or the Western Albemarle Rescue Squad, P.O. Box 188, Crozet, VA 22932. The family will receive friends from 6 to 8 p.m. today at the Anderson Funeral Home.

The Daily Progress, Charlottesville, VA, Sat, Jul. 27, 1969
FRANK D. CRAWFORD JR.
KESWICK – Frank Donald Crawford Jr., son of Mr. and Mrs. Frank D. Crawford of Keswick, died today in a Charlottesville hospital. He was three months old. He was born April 23, 1969, the son of Frank D. Crawford and Diana Morris Crawford. Surviving besides his parents are his maternal grandparents, Mr. and Mrs. Raymond Morris of Free Union, and paternal grandparents, Mr. and Mrs. Peter Hawley of Keswick. The funeral will be tomorrow at 2 p.m. at the graveside in Evergreen Church Cemetery in Dyke. Preddy Teague Funeral Home is in charge of arrangements.

The Daily Progress, Charlottesville, VA, 1991
FRANK DONALD CRAWFORD
Frank Donald Crawford, 41, of Boyd's Tavern, died Monday evening, Jan 28, 1991. Born Feb. 2, 1949, in Charlottesville, he was the son of Helen Shifflett Crawford Hawley of Keswick and the late William Crawford. In addition to his mother, he is survived by his wife, Dianna M. Crawford of Boyd's Tavern; his stepfather, Fleming S. "Pete" Hawley of Keswick; a son, William App Crawford, and daughter-in-law, Carla Crawford, of Troy; seven sisters, Doris Morris and Mary Shifflet, both of Stanardsville. Brenda Hawley and Pearl Stout, both of Charlottesville, Lisa Shifflet of Troy, Patricia Shifflet of Norfolk and Helen Craig of Albemarle County; and seven brothers, Charles Crawford of Ruckersville, Arnold Crawford of Keswick, Roger Crawford of Palmyra, John Hawley of North Carolina, Pete Hawley of Charlottesville, Jeff Hawley of Keswick and William Crawford of Georgia. He was preceded in death by son, Frank D. Crawford, Jr., and brother Ricky Hawley. Mr. Crawford was a self-employed well driller. Funeral services will be at 11 a.m. Thursday in Evergreen Church of the Brethren conducted by the Rev. Cecil T. Pace. Burial will follow in the church cemetery. The family will receive friends from 7-8 p.m. today at Teague Funeral Home, 2260 Ivy Road.

The News & Advance Lynchburg, VA, Mar. 30, 1999
FRANK STROTHER CRAWFORD, JR.
Frank Strother Crawford Jr., 75, of 1516 Wythe Road, died Sunday, March 28, 1999 at Lynchburg General Hospital. He was the husband of Catherine Page Crawford. Mr. Crawford was born Nov. 22, 1923 in Lynchburg, a son of the late Frank Strother Crawford Sr. and the late Dora Shifflett Crawford. He was a member of Southview United Methodist Church, a U.S. Army veteran of World War II and was a retired letter carrier with the U.S. Postal Service. In addition to his wife, he is survived by his son, L. Nelson Crawford and his wife, Cindy of Goode; a brother, Joseph E. Crawford and his wife, Donnie of Lynchburg; three sisters, Bernice C. Goin of Lynchburg, Shirley C. Roakes and her husband, Carlton of Altavista, Maxine C. Myers of Glen Bernie, Md.; two grandchildren, Julie C. Grubbs of Evington, Calvert Crawford of Lynchburg; one great-grandson, Jerame Grubbs of Evington and a number of nieces and nephews. A funeral service will be conducted at 2 p.m. Wednesday in the Woodall-Tharp Chapel with the Rev. Jack L. Brooks officiating. Interment will follow in Fort Hill Memorial Park with military honors by American Legion Post #16. The family will receive friends from 7-8:30 p.m. tonight at the funeral home and other times at the residence. Memorial contributions may be made to the Piedmont Chapter, American Heart Association, 2250 Murrell Road, Lynchburg, Va. 24501. Woodall-Tharp Funeral Home is in charge of arrangements, 237-9424.

The Daily Progress, Charlottesville, VA, Sat, Aug. 5, 1995
GENESIS CRAWFORD
Genesis Crawford, 49, of Stanardsville passed away Aug. 3, 1995, at his home. He was born Feb. 15, 1946, in Scottsville, a son of Polly Morris Crawford of Dyke and the late James M. Crawford. In addition to his mother, he is survived by his wife, Patricia Louise Crawford, of Stanardsville; two daughters, Tammy Fox and her husband, Robert, and Sondra Fox of Ruckersville; two sons, Israel Crawford and his wife, Shirley, of Harrisonburg and Genesis Crawford of Stanardsville; four grandchildren, nine brothers, four sisters, five half brothers and three half-sisters. Mr. Crawford was preceded in death by a brother and a half brother. A funeral service will be conducted at 2 p.m. Sunday at Ryan Funeral Chapel in Quinque, with interment at Mt. Olivet Cemetery, Dyke. The Rev. Randolph Shifflett will officiate. The family will receive friends from 7 to 9 p.m. this evening at Ryan Funeral Chapel in Quinque. In lieu of flowers, memorial gifts may be given to Patricia Crawford, Rt. 2 Box 138, Stanardsville, Va. 22973.

The Daily News Record, Harrisonburg, VA, Apr. 30, 2002
GENEVIEVE CRAWFORD
Genevieve Crawford, 72, of Harrisonburg, died Sunday, April 28, 2002, at Avante Nursing Home, where she had lived for the past two months. Mrs. Crawford was born June 4, 1929, in Rockingham County, and was the daughter of the late Garfield and Hattie Dove Crawford. She was employed at Swift and Company and was a member of the Gospel Hill Mennonite Church. In June 1941, she married Maynard Crawford Sr., who preceded her in death on Feb. 24, 1991. She is survived by four sons, Ernie Crawford, Berkeley Springs, W.Va., Maynard Crawford Jr., Linville, David Lee Crawford, Fulks Run, and Kenny Cooper, Woodstock; three daughters, Geraldine Ours and June Barnett, both of Harrisonburg, and Judy Showman, Fulks Run; three brothers, Otis "Skip" Crawford, Harrisonburg, Robert Crawford, Fulks Run, and Sherman "Buck" Crawford, Perrysburg, Ohio; a sister, Ethel Morris, Fulks Run; 14 grandchildren; and four great-grandchildren. Pastor Kenneth Horst will conduct the funeral at 10:30 a.m. Wednesday at Gospel Hill Mennonite Church. Burial will follow in the church cemetery. The family will receive friends from 7 to 8 this evening at McMullen Funeral Home in Harrisonburg.

The Daily News Record, Harrisonburg, VA, Wed, Nov. 23, 1966
GEORGIA ANNA LAWSON CRAWFORD
ELKTON — Mrs. Georgia Anna Crawford, 67, of Rt. 2, Elkton died early Tuesday morning at her home. She was born May 20, 1899 in Rockingham County and was a daughter of John and Carrie Herring Lawson. She is survived by her husband, Robert L. Crawford Sr.; five daughters, Mrs. Grace Brickhouse of Alexandria, Mrs. Ethel Meadows of Washington, D. C, Mrs. Joyce Potter of Rawland, Ky., Mrs. Ruth Pence and Mrs. Lillie Hawkins, both of Elkton; three sons, John E., Lloyd R., and Robert L. Crawford, Jr., all of Elkton; four sisters, Mrs. Anna Hensley of McGaheysville, Mrs. Mamie Collier of Orange, Mrs. May Bailey of Staunton and Mrs. Marie Frood of Michigan; 29 grandchildren, and 9 great-grandchildren. The funeral will be conducted 2:30 p.m. Thursday at the Elkton EUB Church by the Rev. Don Fridinger. Burial will be in Elk Run Cemetery. Grandsons will be pallbearers. The family will receive friends at the Brill Funeral Home 7 p.m. today.

The Daily Progress, Charlottesville, VA, Fri, Feb. 7, 1986
GEORGIA ANNA CRAWFORD ROACH
Georgia Anna Crawford Roach, 75, of Unionville, died Thursday, Feb. 6, 1986, at the Culpeper Memorial Hospital. Born April 7, 1910 in Greene Co., she was the daughter of the late Robert Daniel and Sigourney Shifflett Crawford. She is survived by her husband, William Thaniel Roach of Unionville; four daughters, Mrs. Sterline R. Barringer, Miss Geraline Roach, both of Unionville, Mrs. Hattie R. Moon and Mrs. Rachel R. Moubray, both of Orange; two sons, Vurn C. Roach of Unionville and Thomas Lee Roach, Sr. of Orange; 12 grandchildren and 20 great-grandchildren. She was preceded in death by a daughter Nay Thaniel Roach Morris. Funeral services will be held Saturday, Feb. 8, 1986, at 2 p.m. from the Orange Assembly of God Church with interment in the Graham Cemetery conducted by the Rev. Anthony Miller. Family will receive friends this evening from 7 to 9 p.m. at the Preddy Funeral Home in Orange.

The Daily Progress, Charlottesville, VA, Sat, Aug. 14, 2010
GIFFORD CRAWFORD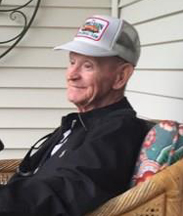 "Trix" Gifford Crawford, 68, of Earlysville, died on Tuesday, August 10, 2010. He was born on July 3, 1942, in Scottsville, Virginia, the son of the late James M. Crawford and Emma Shifflett Crawford. He was an Electrician at Design Electric Company and a member of the Loyal Order of the Moose. Surviving him are the love of his life, Rachael Crawford Sipe; his two daughters, Donna Wheaton of Lake Monticello and Vonda Crawford and her husband, Glenn Mills, of Greene County; four grandchildren, Gary Wheaton and his wife, Heather, of Lake Monticello, Chucky Wheaton of Fluvanna, Robin Wheaton of Fluvanna, and Safari Mills of Ruckersville; two great-grandchildren, Autumn Wheaton and Ashton Wheaton of Fluvanna; one sister, Joyce Shifflett and her husband, Kenas, of Earlysville; two brothers, Wendell Crawford of Charlottesville and Odell Crawford and his wife, Joyce, of Elkton, Virginia; and four nephews, Kenny Crawford and Darryl Crawford of Elkton, Kenny Shifflett of Earlysville and Greg Shifflett of Ruckersville. A graveside funeral service will be held 4 p.m. Sunday, August 15, 2010, at the Evergreen Cemetery with Pastor Johnny Hartless officiating. The family will receive friends from 6 until 8 p.m. Saturday, August 14, 2010, at the Hill and Wood Funeral Home. In lieu of flowers the family suggests that memorial contributions be made to the Greene County SPCA, PO Box 358, Stanardsville, VA 22980. Friends may sign the guest book at www.hillandwood.com.

The Daily Progress, Charlottesville, VA, Mon, May 30, 2016
GLENN ALVIN CRAWFORD
Glenn Alvin Crawford, Sr., of Palmyra, passed away Saturday, May 28, 2016. He was born on June 10, 1939, to the late Henry and Margie Shifflett Crawford in Augusta County. In addition to his parents he was preceded in death by his infant daughter Wanda Jane Crawford; sister, Joan McDaniel; and brothers, Emory Crawford, Robert Crawford, and Sherman Crawford. Glenn is survived by his loving wife of 57 years Rebecca Trogdon Crawford; daughter, Frances Brown of Palmyra; sons, Glenn Alvin Crawford, Jr., of Palmyra and James Crawford and his wife Wendi of Arab, AL; brother, Richard Crawford of Troy; and eight grandchildren, Cryston Redieske, Amanda Deane, Jonathan Gross, Mitchell Crawford, Courtney Clanton, Morgan Dunn, AJ Crawford, and Tyler Crawford. He is also survived by 12 great-grandchildren; special friends, Cathy and Roger Snead and Sharon Leake, and a host of other family and friends that will sorely miss him. A funeral service will be conducted 4:00pm Monday, May 30, 2016 at Teague Funeral Home. Pastor Steve Feden will officiate. A private family inurnment will take place at a later date. The family will receive friends one hour prior to the service. The family encourages that in lieu of flowers memorial contributions be made in Glenn's name to Calvary Chapel Fluvanna, PO Box 236, Palmyra, VA 22963.

The Greene County Record, Stanardsville, VA, May 30, 1968
GROVER C. CRAWFORD
Grover C. Crawford Succumbs After Accident
Grover C. Crawford, of Dyke, reported seriously injured in a collision which occurred Wednesday, May 22, on US 29 at Airport Road, Route 649 died later that morning. He was 75. Mr. Crawford was a passenger in a car driven by Noah Frazier, 68, of Scottsville, traveling north on 29 and making a turn left into Airport Road when he collided in the southbound lane of highway with a late model sports car driven by James C. Bradford, 21, a cadet at the U.S. Naval Academy, Annapolis, Md. The impact knocked Frazier's car into a pickup truck waiting at a stop sign on Airport Road and driven by Roy E. Johnson, 65, of Bellair. Frazier was treated for facial lacerations. Mr. Crawford, born in Greene November 4, 1893, was the son of the late Jack and Liza Morris Crawford. A member of the First Bible Baptist Church, he was the widower of Matilda Morris Crawford. Survivors are a son, Andrew J. Crawford of Dyke; a step-son, Lindsay Morris of Stony Point; three step-daughters, Mrs. Mary Ellan Roach of Scottsville, Mrs. Lizzie Clements of Fairfax, and Mrs. Blanche Morris of Dyke; a sister, Mrs. Betty Morris of Richmond; 6 grandchildren and 2 great-grandchildren. The funeral was held at two o'clock on Saturday in the First Bible Baptist Church with burial in the family cemetery at Dyke.

The Daily News Record, Harrisonburg, VA, Aug. 22, 2001
HAZEL IRENE CRAWFORD MORRIS
Hazel Irene Morris, 85, Fulks Run, died Tuesday, Aug. 21, 2001, at Rockingham Memorial Hospital in Harrisonburg, where she had been a patient since Saturday. She had lived at Harrisonburg Health and Rehabilitation Center for the past three years. Mrs. Morris was born April 15, 1916, in Rockingham County, and was a daughter of the late Garfield and Hattie Dove Crawford. She was a lifelong resident of Fulks Run and was employed at Swift Company and Cavalier Poultries. She was a member of the Gospel Hill Mennonite Church. On Feb. 14, 1934, she married James "Jim" Morris, who died Oct. 19, 1978. Surviving are two daughters, Loretta Lam and Judy Showman, both of Fulks Run; one son, James "Bus" Morris, Fulks Run; two sisters, Ethel Morris, Fulks Run and Genevieve "Beat" Crawford, Farmville; three brothers, Robert Crawford, Fulks Run, Otis "Skip" Crawford, Harrisonburg, and Sherman "Buck" Crawford, Perrysburg, Ohio; 12 grandchildren; 11 great-grandchildren; and one great-great-grandchild. The Revs. Isaac Risser and Kenneth Horst will conduct the funeral at 11 a.m. Friday at the Gospel Hill Mennonite Church. Burial will follow at the church cemetery. The family will receive friends from 7 p.m. to 8 p.m. Thursday at the McMullen Funeral Home in Harrisonburg.

The Baltimore Sun, Baltimore, MD, Tue, Feb. 12, 2008
HENRY LEE CRAWFORD
Henry Lee Crawford, a retired machinist and World War II veteran, died Thursday of prostate cancer at the University of Maryland Medical Center. The Queenstown resident was 83. Mr. Crawford was born in Yancy, Va., and raised in Harrisonburg, Va. He enlisted in the Army in 1942 and served as a tank gunner with Gen. George S. Patton Jr.'s 3rd Army. He landed on Omaha Beach on D-Day, participated in the liberation of Paris and fought at the battle of Hurtgen Forest, which raged on the Belgian-German border from September 1944 until February 1945. "He was the turret gunner and he was blasted out of his tank. Amazingly, he was uninjured and able to walk out," said his daughter, Jacqueline V. Harrington of Ellicott City. After the war, he went to work as a tool and die maker for Scandia Manufacturing Co., a Baltimore-based defense contractor. After retiring in 1986, he became a consultant for the Navy focusing on the repair and installation of antenna systems for nuclear submarines. An accomplished carpenter, he single-handedly built his West Friendship home, where he had lived until moving to Queenstown in 1987. Mr. Crawford also liked making fine furniture for family and friends, and enjoyed working in his vegetable and flower gardens. He was an avid boater and fisherman and was a member and former commodore of the Kent Island Yacht Club. He was a former longtime communicant of St. John Episcopal Church, 9120 Frederick Road, Ellicott City, where a memorial service will be held at 11:30 a.m. Feb. 20. Also surviving are his wife of 60 years, the former Dora K. Pyne; two sons, Brian D. Crawford of Arlington, Va., and Roger L. Crawford of Winchester, Va.; four sisters, Gladys Myers of Hampstead, Beatrice Bahr of Catonsville, and Virginia Hiebler and Mildred Romonouskas, both of Shenandoah, Va.; 10 grandchildren; and two great-grandchildren.

The Greene County Record, Stanardsville, VA, Oct. 17, 1974
HENRY PATRICK CRAWFORD
Henry Patrick Crawford of Charlottesville died Tuesday, October 8, 1974 in local hospital. He was 71. A retired laborer, he was a member of Shenandoah Heights Baptist Church in Waynesboro. Survivors include five sons, Emory C. Crawford of Richmond, Robert D. Crawford of Tappahannock, Sherman I. Crawford of Waynesboro, Glenn A. Crawford of Palmyra and Richard C. Crawford of Charlottesville; one daughter, Mrs. Joan McDaniel of Charlottesville; 22 grandchildren and six great-grandchildren. Graveside services were held Friday at 11 a.m. at Glen Kirk Presbyterian Church Cemetery in Waynesboro. Hawkins Funeral Chapel in Charlottesville handled the arrangements.

The Daily News Record, Harrisonburg, VA, Thu, Apr. 10, 1986
HOWARD LYNDALL CRAWFORD
ELKTON - Howard Lyndall Crawford, 78, of 321 Fairfax Ave., Elkton died Tuesday at his home after a long illness. He had worked 42 years at Bergmanns Laundry in Washington, D.C. He was born April 4, 1908, near Elkton and was a son of the late Fluroy Crawford and Grace Crawford Breeden. He is survived by a sister, Eleanor Jean Crawford, with whom he lived. A graveside service will be conducted 2 p.m. Friday at Elk Run Cemetery by the Rev. Louis Breitenbach. Friends may call at Brill Funeral Home in Elkton or at the Crawford home. Note: His mother was Grace Lee Shifflett

The Daily Progress, Charlottesville VA, Jun. 8, 2001
HUNTER CRAWFORD KIRBY
Hunter Crawford Kirby, 69, of Gordonsville, died Thursday, June 7, 2001, at his residence. Born Feb. 13, 1932, in Stony Point, he was a son of the late Joseph Kirby and Mazie Critzer Kirby. Mr. Kirby was an Army veteran of the Korean Conflict, and a member of Zion United Methodist Church of Gordonsville. He is survived by his devoted wife of 48 years, Barbara Glass Kirby of Gordonsville; three daughters, Carolyn Cook and her husband, Robert, of Pumfret, Md., and Crystal Payne and her husband, Buster, and Audrey Gibson and her husband, Scott, all of Gordonsville; one son, James Kirby and his wife, Pam, of Accokeek, Md.; two brothers, Frank Kirby of Hood, and Donald Kirby of Prince Frederick, Md.; two sisters, Helen Proffit of Gordonsville, and Sophie Caputo of North Beach, Md.; a special nephew, Fred Clodfelter and his wife, Lynn, of Plymouth, N.C.; 12 grandchildren, Edward, Chemaine and Ashley Kirby, Dale Cook, Caleb, Ethan, Elijah and Hannah Payne, Shawna and Logan Gibson, and Casey and Kyle Clodfelter; and one great-grandchild, Jazele Gibson. He was preceded in death by two sisters, Phyllis Lawson and Edith Matherson. Funeral services will be held at 1 p.m. Saturday at Zion United Methodist Church in Gordonsville, with interment to follow in Holly Memorial Gardens in Charlottesville. The Rev. Will Montgomery and Mr. Buster Payne will officiate. The family will receive friends from 7 to 8 p.m. this evening at the Preddy Funeral Home Chapel in Gordonsville, and request that memorial contributions be made to the Hospice of the Piedmont, 1490 Pantops Mountain Place, Suite 200, Charlottesville, Va. 22911. The family would like to thank Dr. Richard Stewart and his staff, and the Martha Jefferson Home Care unit for their kindness and support.

The News Virginia Daily, Strasburg, VA,
JAMES EARL CRAWFORD



James Earl "Jim" Crawford, 81, of Front Royal died Thursday, December 24, 2009, at his home. A funeral service will be held on Tuesday, December 29, 2009, at 2:00 p.m. at Maddox Funeral Home conducted by Rev. Ronald Heath. Burial will follow in Prospect Hill Cemetery with military honors. Mr. Crawford was born May 30, 1928, in Albemarle County, son of the late William and Julia Crawford. He was a U.S. Air Force and Marine Corps veteran and retired from Allegheny Power Company. He was married to the late Della Mae Crawford. In addition to his parents Mr. Crawford is preceded in death by two sons James Earl Crawford II and Jamie Lee Crawford. Jim enjoyed being in the outdoors hunting and fishing, and most of all, playing golf. Surviving are his children Bonnie Sue Alviar of Kinston, NC, William Jay Crawford of Front Royal, Vanessa Crawford Boies of Linden, and Julie Ann Crawford of Kinston, NC; twelve grandchildren Kimberly Dawn Crawford of Dunn, NC, whom he raised as if she was his own daughter, James C. Crawford of Bennettsville, SC, William Crawford of Winchester, Brandy Wine Crawford of Bunkerhill, WV, Staff Sgt. James E. Crawford, III of Ft. Carson, CO, Jesse R. Boies and William T. Boies both of Front Royal, Kenneth Michael Kerns of Kinston, NC, Hunter W. Crawford, Isabella Crawford, Evelyn "Cupcake" Crawford, and Joy Michelle Barbee all of Front Royal; and six great-grandchildren Marty and Bumpy Crawford, Kearstin and Kayla Merritt, Gavin Breeden, and Alexandria Crawford; and special friend Fernando Riveros. Pallbearers will be Ronnie Cooke, Ronnie Clegg, Dickie Furr, Michael Kerns, Marty Crawford, and Fernando Riveros. The family will receive friends on Tuesday, Dec. 29, from 1:00-2:00 p.m. at Maddox Funeral Home. The family would like to express their gratitude to his grandson Marty Crawford for all of his loving care. Memorial contributions may be made to Blue Ridge Hospice, 333 West Cork St., Winchester, VA 22601. The family would like to express a special "Thank You" to all their friends at Lester's Pharmacy in Front Royal.

The Daily Progress, Charlottesville, VA
JAMES EMERSON CRAWFORD
James Emerson Crawford, 38, of Dyke died Saturday, Dec. 14, 1991, in Stanardsville. Born Sept. 10, 1953, he was a son of Polly Morris Crawford of Dyke and the late James Monroe Crawford. In addition to his mother, he is survived by a daughter, Christina Crawford, and a son, James Matthew Crawford, both of Dyke; four sisters, Kim Jarrell and Paulette Crawford both of Dyke, Geraldine Foley of Baltimore, Md., and Elizabeth Page Reymonds of BelAir, Md.; 10 brothers, Jelius Crawford of Elkton; Gennis Crawford of Stanardsville, Judea Crawford and Titus Crawford, both of Harrisonburg, Benjamin Crawford, Dennie Crawford, Edison Crawford and Zirkle Crawford, all of Dyke, and Carson Crawford and Van Crawford, both of Charlottesville; and a devoted friend, Wanda Morris. Mr. Crawford was employed with the J.K. Trucking Company. A funeral service will be held at 2 p.m. Thursday, Dec. 19, at Evergreen Church of the Brethren with interment in Mt. Olivet Cemetery. The Rev. C.C. Kurtz will officiate. The family will receive friends from 2-4 and 6-8 p.m. Wednesday at Ryan Funeral Home, Quinque.

The Daily News Record, Harrisonburg VA, Mon, Dec, 19, 1977
JAMES LEON CRAWFORD
GROTTOES - The funeral for James Leon Crawford, 56, of Rt. 2, Grottoes will be conducted 2 p.m. today at the W. H. Kyger Funeral Home by the Rev. Hubert R. Pellmari. Burial will be in the Crawford family cemetery at Rt. 2, Grottoes. Mr. Crawford died Saturday morning at his home of an apparent heart attack. He was born Feb. 1, 1921 at Grottoes and was a son of Martha Shifflett Crawford of Rt. 2, Grottoes and the late Albert T. Crawford. He worked at Martin Construction Co. in Grottoes. Surviving in addition to his mother are a daughter, Betty Lou Crawford of Rt. 2, Grottoes; four brothers, Robert L. Crawford of Wiliston, Fla., Billy N. Crawford of Elkton, Wilson L. Crawford of Tracey's Landing, Md. and Benjamin F. Crawford of Rt. 2, Grottoes, and three sisters, Josephine M. Crawford of Rt. 2, Grottoes and Margaret V. Henderson and Martha R. Childress, both of Harrisonburg.

The Greene County Record, VA, Jun. 13, 1963
JAMES LUTHER CRAWFORD
James Luther Crawford of Dyke died May 29, 1963, in a Charlottesville Hospital. He was 63. He leaves two sons: Daniel Luther Crawford and David James Crawford of Dyke; a step-son, Bernard Crawford of Shenandoah; two daughters: Mrs. Anna Dudley of Stanardsville, and Miss Jean Crawford of Dyke; and two sisters: Miss Julia Crawford and Mrs. Sam Morris of Dyke. Funeral services were held June 1 in Dyke with burial in the family cemetery.

The Daily Progress, Charlottesville, VA, Fri, Jan. 24, 1975
JAMES MONROE CRAWFORD
DYKE- James Monroe Crawford died at his home Wednesday. He was 66. Born in Greene County, Mr. Crawford was the son of the late Moses S. and Rebecca Frazier Crawford. He was the husband of Polly M. Crawford. Besides his wife, Mr. Crawford is survived by six daughters, Mrs. Geraldine Huch, Mrs. Page E. Reynolds, both of Baltimore, Md., Miss Paulette Crawford, Mis Kimberly Crawford, both of Dyke, Mrs. Martha Fambo, Mrs. Rhoda Pilgrim, both of Decatur, Ga.; 15 sons, Julius Crawford of Ohio, Judea, Dennie, and Titus Crawford all of Harrisonburg, Benjamin Crawford of McGaheysville, Edison, Emerson, Broxdell, Carson, and Vansenter all of Dyke, Percy Crawford of Rome, Ga., James Crawford of Greenville, Tenn., Moses Crawford of Decatur Ga., and Wendell Crawford of Charlottesville; 40 grandchildren; and 9 great-grandchildren. He is also survived by one brother, Arron T. Crawford of Scottsville; and two sisters, Mrs. Rhoda Shifflett of Charlottesville, and Mrs. Mary Compton of Gordonsville. Funeral services will be 2 p.m. Saturday at Mt. Olive Christian Church with interment in the church cemetery. The Ryan Funeral Home of Quinque is in charge of arrangements.

The Daily News Record, Harrisonburg, VA, Tue, Jun. 19, 2007
JAMES ROBERT CRAWFORD
James "Jim" Robert Crawford, 61, of 105 North Brook Ave. in Harrisonburg, died Sunday, June 17, 2007, at Rockingham Memorial Hospital in Harrisonburg. Mr. Crawford was born July 6, 1945, in Harrisonburg, and was the son of the late Irvine Snyder and Margaret "Peggy" Cassidy Crawford. He graduated from high School in Harrisonburg and also graduated from Blue Ridge Community College. He had been employed by Ray Carr Tires for 15 years and was a truck driver for 20 years. He was a part-time instructor at Blue Ridge Community College and more recently was a dispatcher for Beam Brothers Trucking Co. Mr. Crawford was a member of Asbury United Methodist Church and Rockingham Union Lodge No. 27. He enjoyed barbecuing, history and model trains. Surviving are his wife, Rebecca "Becky" Burnett Crawford, whom he married March 2, 1970; two sons, Robert Samuel Crawford of Mechanicsville and Andrew James Crawford of Harrisonburg, and twin grandchildren. His body will be cremated at the Lindsey Cremation Chapel. Dr. E. Thomas Murphy Jr. will conduct a memorial service 7 p.m. Wednesday at Asbury United Methodist Church, where the family will receive friends following the service. Memorial contributions may be made to the Harrisonburg Rescue Squad, P.O. Box 1477, Harrisonburg, VA 22803, or Asbury United Methodist Church, 205 S. Main St., Harrisonburg, VA 22801. Arrangements are by the Lindsey Funeral Home in Harrisonburg. E-mail condolences may be sent to lindseyfh@@comcast.net or rcrawford79@@comcast.net

The GreenvilleOnline.com, Greenville, SC, Tue, Oct. 7, 2014
JAMES SYLVESTER CRAWFORD
Williamston -- James Sylvester Crawford, 75, husband of Jeanette Turner Crawford, went home to be with the Lord on Sunday, October 5, 2014.Born in Williamston, he was the son of the late Grady Sylvester and Ruby Lee Shifflett Crawford. He retired after 45 years as maintenance supervisor with Milliken, a member at Eastview Baptist Church, Pelzer and an avid Clemson fan.In addition to his wife, he is survived by sons, Kevin Crawford of Easley and Kyle Crawford (Ashton) of Williamston; step-children, Diane Cranford and Todd Hiott (Laurie), both of Anderson; sister, Lynn Brock (Jerry) of Orangeburg; grandchildren, Jackson Crawford, Kimber Bentley, Aubrie Crawford, James Lane Crawford, Jason Cranford (Elizabeth), Amber Cranford, Joshua Cranford, Carlie Taylor (Noah), Grayson Hiott and Abbie Hiott and nephews, Andy Brock (Farnoosh) and Jeremy Brock (Ann).He was predeceased by daughter, Donna Lynn Crawford.A visitation will be held 2:00 - 3:30 p.m. Wednesday, October 8 at Gray Mortuary, Pelzer. The funeral will follow at 3:30 p.m. in the funeral home chapel. Services conducted by Rev. Charles Fuller. Burial will be at Williamston Cemetery. Flowers will be accepted or memorials may be made to Eastview Baptist Church Building Fund, 120 Eastview Road, Pelzer, SC 29669.The family is at the home.Condolences:www.graymortuary.com

The Daily Progress, Charlottesville, VA, Apr. 30, 1984
JENNIFER RUTH CRAWFORD
Jennifer Ruth Crawford, 7 month old daughter of Roger Lee and Naomi Ruth Shifflett Crawford, of Rt. 1, Scottsville, died April 29, 1984, in a Charlottesville hospital. Other than her parents, she is survived by a brother, Roger Lee Crawford Jr.; paternal grandparents, Norman J. and Ruth Shifflett; maternal great-grandmother, Gertrude Badget, all of Charlottesville; and several aunts and uncles. A graveside funeral will be conducted 2 p.m. Wednesday at the Christian Church Cemetery adjacent to the Evergreen Cemetery, Dyke with the Rev. C. C. Kurtz officiating. The family will receive friends tonight from 7 to 8 p.m. at the Teague & Hawkins Funeral Home, Ivy Road.

The Daily Progress, Charlottesville, VA, Fri, Aug. 2, 2013
JOAN ELLEN CRAWFORD MCDANIEL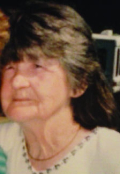 Joan Ellen McDaniel, 84, of Charlottesville, passed away on Wednesday, July 31, 2013. She was born on December 10, 1929, to the late Margie and Henry Crawford. She was married to her late husband, Newman McDaniel. Joan was predeceased by two sons, Randy and Dale McDaniel. She is survived by two sons, Kenneth McDaniel and Michael McDaniel; his wife, Linda; five daughters, Pam Chaney of Chicago, Bonnie Nicholson of Louisa, Anita Roach of Charlottesville, and friend Roger, Dawn Gibson of Keswick, and Kimberly McDaniel of Keswick, and her husband, Dicky. Joan is survived by 18 grandchildren; and 15 great- grandchildren; three brothers, Richard Crawford and wife Linda, Glen Crawford and wife, Becky, and Emory Crawford and wife, Florence. She is survived by a niece, Frances, who she cared for as a daughter. Joan is survived by many family members and friends. A funeral service will be held 11 a.m. Tuesday, August 6, 2013, at Teague Funeral Home following burial at Holly Memorial Garden. Family will be receiving friends from 6 until 8 p.m. Monday, August 5, 2013, at Teague Funeral Home.

The Daily News Record, Harrisonburg, VA, Thu, Nov. 29, 2007
JONATHAN WILLIAM CRAWFORD
Jonathan William "J. W.-Craw" Crawford, 31, of Harrisonburg, died Tuesday, Nov. 27, 2007, from injuries sustained in a hunting accident. Mr. Crawford was born April 1, 1976, in Harrisonburg and was the son of John M. and Allie L. Lawson Crawford of Elkton. He was a member of Bethel Church of the Brethren and worked as a superintendent for Riddleberger Brothers in Mount Crawford. On Dec. 22, 2001, he married Cynthia "Sandy" Crawford; she survives in Harrisonburg. Surviving in addition to his wife and parents are a son and daughter, Seth Crawford and Jessica Mitchell, both of Harrisonburg; a sister, Tina Chapman of Dacula, Ga., and grandmother, Verrell Birt of Bridgewater. The Rev. William Stanton will conduct the funeral 11 a.m. Saturday at the Bethel Church of the Brethren in Keezletown. Burial will be in Bethel Church of the Brethren Cemetery. The family will receive friends from 7 to 8 p.m. Friday at Johnson Funeral Service in Grottoes.

Unknown newspaper
JULIUS CRAWFORD
JULIUS CRAWFORD age 53 yrs. of Elkton died 16 Jan 1998 at his home. Born 22 Nov 1944 in Greene Co. s/o Polly Jane Morris Crawford of Dyke and the late James Monroe Crawford. Wife, Patricia Dean Crawford. Son, Michael Crawford of Elkton. Brothers, Judea Crawford of New Hope, Titus Crawford of Harrisonburg, Carson Crawford of Stanardsville, Vansenter Crawford of Charlottesville and Denny, Benjamin, Edson & Zirkle Crawford all of Dyke. Sisters, Geraldine Folks of Maryland, Elizabeth Reynolds of Stanley & Paulette Crawford and Kim Crawford both of Dyke. Burial in the Eastlawn Memorial Gardens near Harrisonburg.

The Greene County Record, Stanardsville, VA, Thu, Oct. 19, 1961
LABAN E. CRAWFORD
Greene Native Is Killed In Corn Picker Accident
Laban E. Crawford, 45, of Scottsville, native of Greene County, died Friday afternoon when he was caught in a corn picker while working at a Barboursville farm, Mountain View, owned by Clarke Brook. He was caught for more than an hour with his legs nearly severed, but his calls for help were not heard. Brooks, working another section of the field, discovered the mishap and at once called the Orange Rescue Squad. The men had to remove the braces of the chut and hitch a tractor to the picker to free Crawford, who was still conscious. He died in the hospital about 10:30 that night. He was the son of Moses and Rebecca Frazier Crawford, a World War II Veteran, member of the Naval Reserve, and member of High Top Christian Church. He leaves his parents, two brothers, James Monroe Crawford and Aaron Crawford of Warren, and two sisters, Mrs. Rhoda Shifflett of Charlottesville, and Mrs. Mary Frances Compton of Louisa. Graveside services were held Monday at two o'clock in Monticello Memorial Park.

Unknown Newspaper 1979
LAURA CRAWFORD FULK
LINVILLE – The funeral for Laura Crawford Fulk, 73, of Rt. 1, Linville will be conducted 2 p.m. Friday at Mount Grove Church of The Brethren. The services will be conducted by the Rev. Glenn Miller and the Rev. James Dodd. Burial will be in the church cemetery. Mrs. Fulk died Tuesday afternoon at University Hospital in Charlottesville where she had been a patient since Aug. 1. She had not been well three years. She was born March 26, 1906 and was a daughter of the late Berryman and Rebecca Shifflett Crawford. She spent her entire life in the Linville area and had worked 30 years for the Stehli Silk Mill. She was a member of Gospel Hill Mennonite Church. On Dec. 24, 1929, she married Laney "Bill" Fulk, who survives. Also surviving are three sons, Kenneth and Crawford Fulk of Rt. 2, Harrisonburg and Robert Fulk of Rt. 2, Harrisonburg; a daughter, Lorene Hensley of Rt. 2, Elkton; eight grandchildren and three great-grandchildren.. The body is a Kyger and Trobaugh Funeral Home, where the family will receive friend's 7:30-8:30 p.m. today. Mr. Fulk will stay with his son Crawford until after the funeral.

The Greene County Record, Stanardsville, VA, Jan. 30, 1947
LEONA SHIFLETT CRAWFORD
Mrs. Walter L. Crawford Dies Enroute to Hospital
Mrs. Walter Lee Crawford, age 44, of Dyke suddenly passed away on Jan. 22 on the way to the hospital. She was the daughter of the late Mr. Scott Shifflett and Mrs. Chellie Morris. Survivors are her husband, Mr. Raleigh Walter Crawford; five daughters, Mrs. Aronica Morris, Mrs. Lois Morris, Mrs. Odie Shifflett, Mrs. Marjorie Crawford, Martah, age 8; and three sons, Thomas, age 14, Charles 12, and Donald Lee, age 4; also nine grandchildren. Also surviving are five sisters Miss Maggie Shifflett and Mrs. Minnie Bache, Washington, D. C.; Mrs. Lizzie Moubray, Elkton, Mrs. Melie Shiflett, Covesville, Mrs. America Rosson Charlottesville, and Mrs. Mattie Hensley, Dyke. Funeral services were conducted at the home of Mrs. Moses Morris. Burial was in the family cemetery.

The Daily Progress, Charlottesville, VA, Fri, Apr. 7, 1995
LOTTIE MAY CRAWFORD
Lottie May Crawford, 82, of Ruckersville, passed away Wednesday, April 5, 1995, in a Charlottesville nursing home. She was born Nov. 30, 1912, in Greene County, a daughter of the late Joe Morris and Angiline Shifflett Morris. Her husband was the late Floyd Crawford. She is survived by two daughters, Lucy Via and Lucille Riner and her husband Sonny, of Gordonsville; a son, Earl Crawford of Ruckersville; four sisters Minnie Shiflett and Dora Roach of Earlysville, Sally Cook of New Market and Elsie Cook of Edgenberg; two grandsons, Alan Via of Gordonsville and Donnie Crawford of Ruckersville and a great-granddaughter, Jessica Crawford of Ruckersville. Mrs. Crawford was preceded in death by three sisters, Polly Lamb, Lilly Shiflet and Minnie Collier and a brother, Jessy Morris. A funeral service will be conducted 2 p.m. Sunday at Ryan Funeral Chapel in Quinque, with interment in Maplewood Cemetery in Gordonsville. The Rev. James Woods will officiate. The family will receive friends from 6 to 8 p.m. Saturday at the funeral home.

The Daily Progress, Charlottesville, VA, Thu, Jul. 2, 1964
LOUISE SHIFLETT CRAWFORD
Mrs. Louise Shiflett Crawford of 407 Elliott Ave., died this morning at a Charlottesville hospital. She was the widow of John H. Crawford. Born in Albemarle County she was the daughter of the late J. H. and Martha Lewis Shiflett. She is survived by two sons, Hiram L. Shiflett and James Shiflett, both of Charlottesville; two daughters, Mrs. James A. Morris of Charlottesville and Mrs. Earl T. Gibson of Baltimore; two brothers, Oscar Lewis of Blenheim and E. E. Lewis of Charlottesville; a sister, Mrs. William Lafferty of Waynesboro; eight grandchildren and four great-grandchildren. Hill and Irving Funeral Home is in charge of funeral arrangements, which are incomplete.

The Greene County Record, Greene Co., VA, Thu, Aug. 19, 1948
LUCY JOSEPHINE CRAWFORD
Mrs. Crawford 104 Dies In Somerset
Mrs. Lucy Josephine Crawford, about 104, died at her home at Somerset, Wednesday, July 28, 1948. Funeral services were held from Preddy Funeral Home July 30 at 2 p.m., conducted by Rev. R. Stuart Grizzard, pastor of Orange Baptist Church, followed by burial in Graham Cemetery. Surviving are three daughters, Mrs. James Moubray, Somerset; Mrs. George Moubray, Gordonsville, and Mrs. Izetta Brookman, Charlottesville; also one son, James Crawford of Richmond.

Unknown newspaper
LULA P. CRAWFORD TIMMONS
On Thursday, Jan 19, 1995 at Sunrise Retirement Home in Falls Church, VA, Lula P. Timmons, of Arlington, VA, wife of the late Cary M. Timmons; mother of Evelyn Santmyer, McLean, VA and Anna Lee Hughes, White Plains, MD; sister of Laura Ruleman, Carrie Stark, Russell Crawford, Rachel Boone and the late Lawrence Crawford, Wilbur Crawford, Nora Murray, and Bertha Nicewarner. She is also survived by 6 grandchildren and 7 great-grandchildren. Friends may call at Arlington Funeral Home, 3901 N. Fairfax Dr., Arlington, VA from 2-4 and 6-8 PM Sunday Jan 22, where service will be held on Monday.

The Daily News Record, Harrisonburg VA, Fri, Feb. 7, 1986
MALCOLM HENRY CRAWFORD
ELKTON - Malcolm Henry Crawford, 76, of Hagerstown, Md., died Thursday at Colton Villa Nursing Home in Hagerstown. Mr. Crawford was born near Elkton April 22, 1909, and was a son of the late Fluroy Crawford and Grace Crawford Breeden. Surviving are his wife, Elta V. Crawford of Hagerstown; two sons, Ronald and Donald Crawford, both of Hagerstown; two daughters, Barbara Snyder and Cynthia Rouzee, both of Hagerstown; a brother, Howard L. Crawford of Elkton; a sister, Eleanor Jean Crawford of Elkton; 13 grandchildren; and eight great-grandchildren. The funeral will be conducted 1 p.m. Saturday at the Minnich Funeral Home, 415 E. Wilson Blvd., Hagerstown. Burial will be in Hagerstown.

The Daily Progress, Charlottesville, VA, Thu, Jul. 11, 1974
MARGIE JANE SHIFFLETT CRAWFORD
Margie Jane Shifflett Crawford, 68, of 202 Alto St., died Wednesday in a Charlottesville hospital. A native of Waynesboro, she was the daughter of the late Nan Fisher and Manassas Shifflett. Surviving are her husband Henry P. Crawford; five sons, Emory C. Crawford of Richmond, Robert D. Crawford of Tappahannock, Sherman I. Crawford of Waynesboro, and Glenn A. and Richard C. Crawford, both of Charlottesville; a daughter, Mrs. Joan McDaniel of Charlottesville; a brother, Richard Shifflett of Waynesboro; three sisters, Mrs. Rachel McCauley, Mrs. Rosie McCauley and Mrs. Johnnie Kidd, all of Waynesboro; 22 grandchildren and six great-grandchildren. Arrangements by Hawkins Funeral Home are incomplete.

The Daily Progress, Charlottesville, VA, Thu, Oct. 20, 2010
MARY FRANCES CRAWFORD COMPTON
Mary Frances Crawford Compton, 86, of Gordonsville, went home to be with the Lord on Tuesday, October 19, 2010. She was born on November 6, 1923, in Scottsville. Mary was the wife of the late George Lundy Compton and was a member of Greater Visions Ministries in Gordonsville. She is survived by four daughters, Brenda Arnette and her husband, Ashby, of Snellville, Georgia, Helen Cady of Charlottesville, Donna Collier and her husband, Ronnie, of Ruckersville, Judy Hubbard and her husband, Rich, of Charlottesville; ten grandchildren, nine great-grandchildren and a host of other relatives and friends. She greatly loved her family and was always available to do whatever necessary for all. Funeral services will be held 11 a.m. Saturday, October 23, 2010, at the Preddy Funeral Home Chapel in Gordonsville with interment to follow at Hillcrest Cemetery in Louisa. Pastor Roger Bevins, Pastor Gino Bryant, and Pastor Larry Lane will officiate. The family will receive friends from 6 until 8 p.m. Friday, October 22, 2010, at the funeral home. In lieu of flowers, please send donations in her memory to Mom's favorite charity, St. Jude Children's Research Hospital , 501 St. Jude Place, Memphis, TN 38105. Note: her first husband was James Clark Shiflett

The Daily Progress, Charlottesville, VA, Thu, Mar. 17, 1960
MATILDA MORRIS CRAWFORD
Mrs. Grover Crawford
Dyke - Mrs. Grover Crawford, 76, of Dyke, died yesterday morning. She was the former Matilda Morris and was born in Greene County, daughter of the late Nat and Sarah Morris. She was twice married, first to the late Kelvin Morris and then to Mr. Crawford. She is survived by her husband; two sons, Grover Crawford, Jr., of Dyke and Lindsay Morris of Charlottesville, three daughters, Mrs. Blanche Morris and Mrs. Mary Ella Roach both of Dyke, and Mrs. Lizzie Clements of Charlottesville; and three sisters, Mrs. Hester Roach of Swift Run, Mrs. Josie Bell Roach of Geer and Mrs. Victoria Morris of Dyke. A funeral service will be held at 2 p.m. tomorrow at Mountain Grove Chapel at Bacon Hollow. Burial will be in the family cemetery near Dyke.

The Daily News Record, Harrisonburg, VA, Wed, May 2, 2007
MILDRED CRAWFORD HUMBERT
Mildred Crawford Humbert, 86, of Elkton, died Monday, April 30, 2007, at Rockingham Memorial Hospital in Harrisonburg. Mrs. Humbert was born May 1, 1920, in Lynchburg, and was the daughter of the late James V. and Mattie L. Morris Crawford. She was a nurse's aide at Rockingham Memorial Hospital for 20 yeas and was also a private duty nurse. On May 23, 1945, she married Allen L. Humbert Jr., who survives. She is also survived by two daughters, Carolyn J. Lawson of Elkton, and Peggy Lee Breeden of Fountain, Mich.; seven grandchildren; eight great-grandchildren and a number of nieces and nephews. The Rev. Stuart Wood will conduct a graveside service 11 a.m. Friday at Eastlawn Memorial Gardens near Harrisonburg. The family will receive friends from 7-8 p.m. Thursday at the Kyger Funeral Home in Elkton. Memorial contributions may be made to the Elkton Fire Company, P.O. Box 91, Elkton, VA 22827, or the Elkton Rescue Squad, P.O. Box 152, Elkton, Va.

The Daily News Record, Harrisonburg, VA, Sat, Feb. 23, 2008
MINNIE BELLE CRAWFORD PAYNE
Minnie Belle Crawford Payne, widow of Clarence Frank Payne, passed away Thursday, Feb. 21, 2008, with her family sharing in her home, going to be with her husband, parents, and sister. Minnie had been a resident of Harrisonburg Health and Rehabilitation Center since May 2005. Minnie was a member of the Ray of Hope Pentecostal Church in Harrisonburg. She retired from JMU in 1985. Prior to that, she had worked at Hecht in Manassas and a number of other restaurants. Needless to say, she was an excellent cook. Minnie was born in Elkton, Va., on Oct. 30, 1922, the daughter of the late Whit and Annie Crawford. She is survived by a son, Bill Payne and wife, LeAnna, of Bridgewater; three daughters, Louise Hawl and husband, Pete, of Manassas, Maxine Sellers and husband, Morris and Shirley Shifflett and husband, Ray, all of Elkton; three stepchildren, C. Frank Payne Jr. and wife, Betty and Evelyn Johnson, all of Richmond, and Malcolm Payne and wife, Lorraine, of Clearwater, Fla.; 19 grandchildren; 20 great-grandchildren; one great-great grandchild; a number of step grandchildren; two nephews and numerous cousins. Funeral services will be held at 11 a.m. on Monday, Feb. 25, 2008, at Ray of Hope Pentecostal Church with the Revs. Jimmy Kite, L.J. "Dickie" Campbell and Richard Forsythe officiating. Burial will follow at Elk Run Cemetery. The family will receive friends from 6 to 8 p.m. Sunday at Kyger Funeral Home in Harrisonburg. Friends may also call at the children's homes at any time. Memorial contributions may be made to the Ray of Hope Pentecostal Church Building Fund, 1450 Reservoir St., Harrisonburg, VA 22801, or to help dialysis patients with transportation, c/o Bill Payne, 1956 Mount Crawford Ave., Bridgewater, VA 22812.

The Daily Progress, Charlottesville, VA
MOSES SOMMERVILLE CRAWFORD
Moses Sommerville Crawford, 88, a retired contractor and farmer, died Thursday in a Charlottesville Hospital. A native of Greene County, he was the son of the late Robert N. and Rhoda Shifflett Crawford and husband of the late Rebecca Frazier Crawford. Surviving are two sons, James Monroe of Esmont and A. Thomas Crawford of Warren; two daughters, Mrs. Rhoda N. Shifflett of Charlottesville and Mrs. Mary Compton of Louisa; one half-brother, Henry Crawford of Waynesboro; 35 grandchildren and 33 great-grandchildren. The funeral will be Monday at 2 p. m. at the Mt. Olivet United Church of Christ in Dyke. Burial will be in the Pines Church Cemetery. Thacker bros. Funeral Home of Scottville is in charge of arrangements.

The Page News & Courier, VA, Thu Mar. 21, 1974
ORMAND THOMAS CRAWFORD
Ormand Thomas Crawford, 54, of Luray died Friday afternoon, March 22 at Page Memorial Hospital where he had been a patient two weeks. He was born Jan. 18, 1920 in Greene County and was a son of the late Robert D. and Sigourney Shifflett Crawford. He was employed by American Viscose Corp. in Front Royal and was an Army veteran of World War II. He was a member of the Christian Church in Greene County. On Feb. 8, 1947 he married the former Elizabeth K. Middleton, who survives. Also surviving are four sons, Steve Crawford of Montana and Robert, Kenneth and Guy Crawford, all of Luray; two daughters, Mrs. Kay Mayes of Luray and Mrs. Silvia Housden of Stanley; two step-sons, Robert Kelley of Luray and Franklin Kelley of Florida; a sister, Mrs. Georgia Roach of Roadsville, and 10 grandchildren. A funeral service was conducted Monday at the Bradley Funeral Home by the Rev. Max Fisher. Burial was in Evergreen Cemetery.

The Daily News Record, Harrisonburg VA, Mon, Mar. 18, 1974
ORMAND THOMAS CRAWFORD
LURAY - The funeral for Ormand Thomas Crawford, 54, of Luray will be conducted 4 p.m. today at the Bradley Funeral Home by the Rev. Max Fisher. Burial will be in Evergreen Cemetery. Mr. Crawford died Friday afternoon at Page Memorial Hospital where he was a patient two weeks. He had been ill about six months. Mr. Crawford was born Jan. 18, 1920 in Greene County and was son of the late Robert D. and Sigourney Shifflett Crawford. He was employed by American Viscose Corp. in Front Royal and was an Army veteran of World War II. He was a member of the Christian Church in Greene County. On Feb. 8, 1947 he married the former Elizabeth K. Middleton who survives. Also surviving are four sons, Steve Crawford of Montana and Robert, Kenneth and Guy Crawford, all of Luray; two daughters, Mrs. Kay Mayes of Luray and Mrs. Silvia Housden of Stanley; two step-sons, Robert Kelley of Luray and Franklin Kelley of Florida; a sister, Mrs. Georgia Roach of Roadsville, and 10 grandchildren.

The Daily News Record, Harrisonburg, VA, Thu, Sep. 22, 2005
OTIS EUGENE CRAWFORD
Otis Eugene (Skip) Crawford, 72, of Harrisonburg, went to be with the Lord Sept. 21, 2005, at Rockingham Memorial Hospital, where he had been a patient. He had been battling lung cancer. Mr. Crawford was born Feb. 26, 1933, in Rockingham County, and was the son of the late James Garfield and Hattie Dove Crawford. He was a lifetime resident of the Harrisonburg area and worked for 39 years as a truck driver for Valley Blox. He was a member of the Gospel Hill Mennonite Church. On Aug. 19, 1950, he married Mamie Joyce Crawford, who survives. Also surviving are two daughters, Barbara Elyard and husband, Richard, Harrisonburg, Kelly Jean Crawford, Harrisonburg; a nephew raised in the home, David Lee Crawford, Fulks Run; two brothers, Sherman (Buck) Crawford, Perrysburg, Ohio, Robert Crawford, Fulks Run; one sister, Ethel Morris, Fulks Run; three grandchildren, Dee Anne Miller and husband, Ronnie, Shannon Leigh Airey and husband, Chris, Holly Noel Wood and husband, Ronald; six great-grandchildren, Kaywin (Kay-Baby), Ri'Cher (Cherzie) and Ty (Tiger) Miller, Dylan (Dilo) and Brooklyn (Sadie) Airey, Conner Eugene (Bozo) Wood and special friends, Dale Knicely, Everette Knicely and Maynard Heatwole. Mr. Crawford was preceded in death by three brothers, Melvin Crawford, Russell Crawford, Howard Crawford, three sisters, Beatrice (Geneieve) Crawford, Beulah Propst, and Amy Southerly. Pastors Lee Martin, Ken Horst and David Lehman will conduct a funeral service Sunday at 2 p.m. at the Gospel Hill Mennonite Church. Burial will follow at the church cemetery. The family will receive friends Saturday evening from 6-8 at the McMullen Funeral Home, Harrisonburg. Memorial contributions may be made to the American Cancer Society, 1920-H Medical Avenue, Harrisonburg, VA 22801.

The Daily Progress, Charlottesville, VA, Fri, Jun. 22, 2006
POLLY JANE CRAWFORD
Polly Jane Crawford went home to be with the Lord on Wednesday, June 21, 2006. She was born June 2, 1925, in Dyke, Virginia, a daughter of the late Katie and Orr Morris. In addition to her parents, she was preceded in death by her husband, James Monroe Crawford and three sons, James E. Crawford, Genesis Crawford, Julius Crawford; and one stepson, Percy Crawford; and one grandson, Jason Crawford. She leaves to cherish her memory one sister, Margaret Shifflett of Maryland; four daughters, Geraldine Foley of Maryland, Paige Reynolds of Page County, Virginia, Paulette Crawford of Dyke, Virginia, Kim Jarrell of Ruckersville, Virginia; and one stepdaughter, Joyce Shifflett of Albemarle; eight sons, Judea Crawford of Lynchburg, Virginia, Ben Crawford, Denny Crawford, Edison Crawford and Zirkle B. Crawford, all of Dyke, Virginia, Carson Crawford of Quinque, Virginia, Van Crawford of North Garden, Virginia, Titus Crawford of Harrisonburg, Virginia; and three stepsons, Wendall Crawford of Charlottesville, Virginia, Trix Crawford of Albemarle, Virginia, and Odell Crawford of Elkton, Virginia. She is also survived by 42 grandchildren, Sylvia Martinez, Jessica Martinez, Jeanine Crawford, Elizabeth Reynolds, Samantha Jarrell, Geraldine Crawford, Tammy Fox, Sondra Fox, Angie Woodward, Melissa Crawford, Roxanne Rook, Sabrina Crawford, Tina Crawford, Stephanie Crawford, Karensa Crawford, Holly Crawford, Andrea Deeds, Crissy Crawford, Shawn Crawford, Joshua Martinez, B.C. Crawford, Eddie Crawford, Jeremy Crawford, Little Edison Detamore, Gregory Harlow, Sam Jarrell, Chad Crawford, Shannon Crawford, Matthew Crawford, Adam Crawford, Christopher Deeds, Mikey Crawford, Donald Reynolds, Isaiah Crawford, Brandon Crawford, Little Genesis Crawford, Israel Crawford, Bobby Rook, Harlen Foley, Jamie Rook and Danny Wayne Crawford. She also leaves behind 46 great-grandchildren. Polly Crawford was a loving wife, mother, grandmother, friend and faithful Christian. She was a woman with high spirits who loved life and those around her. She will be missed by many. The family will receive friends from 6 until 8:30 p.m. Friday, June 23, 2006, and from 9 a.m. until noon Saturday, June 24, 2006, at 26 Owl Lane, Dyke, Virginia. A funeral service will be held at Evergreen Church of the Brethren at 4 p.m. Saturday, June 24, 2006, with Pastor Johnny Hartless and the Rev. CC Kurtz officiating. Interment will follow at the Mt. Olivet Cemetery. Ryan Funeral Home is in charge of arrangements.

The Greene County Record, Stanardsville, VA, Jul. 18, 1968
REBECCA ANN CRAWFORD
Mrs. Moses S. Crawford
Mrs. Rebecca Ann Crawford of Dyke, died Wednesday, July 10, 1968, in a Charlottesville hospital. She was 84. She was born September 17, 1883, daughter of the late Frances and Jacob Frazier. Surviving are her husband, Moses Sommerville Crawford of Dyke; two daughters, Mrs. Rhoda Shifflett of Charlottesville and Mrs. Mary Compton of Scottsville; two sons, James M. Crawford of Dyke and Aaron T. Crawford of Scottsville; one sister, Mrs. Melviana Morris of Stanardsville; and three brothers, Noah Frazier of Woodridge, Emanual Frazier of Stony Point, and Blueford Frazier of Charlottesville; 42 grandchildren and 37 great-grandchildren. Funeral services were held at 11 a.m. Saturday, from Preddy's Funeral Home, Gordonsville, conducted by Rev. Lawrence Easton and rev. McCain, with burial in Hillcrest Cemetery, Louisa County.

The Daily Progress, Charlottesville, VA
RHODA CRAWFORD SHIFFLETT
Rhoda Crawford Shifflett, 79, of Charlottesville, died Sunday, June 25, 1989, in a local nursing home. She was born Aug. 24, 1909 in Greene County, daughter of the late Moses S. Crawford and Rebecca Frazier Crawford. She was the wife of the late James Russell Shifflett Sr. Mrs. Shifflett was a retired nurses aid at the University of Virginia Hospital. She was a member of the Covenant Church of God. Surviving are a son, James R. Shifflett Jr., and a daughter, Rebecca Thorne, both of Charlottesville; a sister, Mary Compton of Louisa; a brother, Thomas Aaron Crawford of Scottsville; 14 grandchildren, 18 great-grandchildren and a number of nieces and nephews. She was also preceded in death by a son, John Melton Shifflett, three brothers, Monroe Crawford, William Crawford and Laban Crawford. Funeral service will be 3 p. m. Wednesday, June 28, at Covenant Church of God, with Pastor Harold Bare, Pastor Charles Hollifield and the Rev. S. H. Landreth officiating. Interment will be in Monticello Memory Gardens. The family will receive friends from 7 to 8:30 tonight at Hill and Wood Funeral Home.

The Daily Progress, Charlottesville, VA, Mar. 22, 2002
ROBERT D. CRAWFORD
Robert Daniel Crawford, 67, of Oak Hill Center, Staunton, died Thursday morning, March 21, 2002, at the Augusta Medical Center, Fishersville. He was born April 29, 1934, in Waynesboro, a son of Henry Patrick and Margie (Shifflett) Crawford. He was a U.S. Army veteran. Mr. Crawford was the owner of Virginia Exterminator. Survivors include a son, Harold D. Crawford Sr. and his wife, Donna H. Crawford of Waynesboro; three brothers, Emory Crawford of Mechanicsville, Glenn Crawford of Palmyra, and Richard Crawford of Troy; a sister, Jo Ann McDaniel of Charlottesville; three grandchildren, Harold D. Crawford Jr., Angela R. Crawford, and Jessica L. Crawford; 20 nieces and nephews; special friends, Karen, Sharon, Judy, Junior, and Etta Jean; and his former wife, Joan Johnson of Staunton. He was preceded in death by a brother, Sherman I. Crawford, and a friend, Etta Veion. A funeral service will be conducted at 11 a.m. Saturday at Waynesboro Free Methodist Church by the Rev. Larry Thomas. Burial will be in the GlenKirk Presbyterian Church Cemetery. Pallbearers will be Jerry Nance, Ronnie Nance, John Nance, Paul Glovier, Mark Hayes, and Robert Widener. The family will receive friends from 7 to 8 p.m. today at Henry Funeral Home. Memorial may be made to the family at 321 N. Charlotte Ave., Waynesboro, Va. 22980.

The Daily Progress, Charlottesville, VA, Fri, Jan. 11, 2008
ROBERT EDWARD LEE CRAWFORD
Robert Edward Lee Crawford, 96, of Free Union, departed this life on Wednesday, January 9, 2008, at Mountain View Nursing Home. Born in Free Union, Virginia on August 28, 1911, he was the son of the late Columbus Lee Crawford and Catherine Elizabeth Maupin Crawford. Also predeceasing him are two sons, Fred D and Warren T. Cowles; three brothers, Linwood, Nathaniel and Thomas, and a sister, Marie. Robert was a self employed brick mason and a farmer. During the years of 1942 until 1945, he served in the United States Army under the command of General Patton. Surviving Robert are two daughters, Audrey Crawford McMaster and Norma Lucille Cowles Dennison; and two sons, Charles and John Hummill; 27 grandchildren, 33 great-grandchildren and 10 great-great-grandchildren. In lieu of flowers, contributions may be made to the Mountain View Nursing Home, 1776 Elly Road, Aroda, VA 22709. A funeral service will be held 12 p.m. Saturday, January 12, 2008, at the Hill and Wood Chapel with the Reverend Ken Smith officiating. Visitation will be held one hour prior to the Chapel service. Interment with military honors will follow in Monticello Memory Gardens. Friends may send condolences to the family at www.hillandwood.com.

The Daily News Record, Harrisonburg, VA, Nov. 25, 2002
ROBERT LEE CRAWFORD JR.
Robert Lee Crawford Jr., 84, of Shenandoah, died Saturday, Nov. 23, 2002, at Willow Estates in Penn Laird. Mr. Crawford was born July 7, 1918, in Rockingham County, and was a son of the late Robert Lee Crawford Sr. and Georgianna Lawson Crawford. He lived in the Elkton area most of his life and was an Army veteran of World War II. He was a member of the Gooden Brothers Veterans of Foreign Wars Post 9292 in Elkton, the Harrisonburg Moose Lodge and the Eagles. He owned and operated Crawford's Cab Service for 30 years. Surviving are three sons, Robert L. Crawford III of Elkton, Danny Dale Crawford of Shenandoah, and Rodney G. Crawford of Harrisonburg; a daughter, Sherry Rae Campbell of Hampden, Mass.; a brother, Lloyd Crawford of Elkton; four sisters, Grace Meadows, Ruth Pence, and Lilly Hawkins, all of Elkton, and Joyce Potter of Kentucky; eight grandchildren and six great-grandchildren.

The Greene County Record, Greene Co., VA, Jan. 24, 1957
ROBERT DANIEL CRAWFORD
Robert Daniel Crawford, 77, died Sunday at his home at Orange. He leaves his wife, Mrs. Sigourney Crawford; two sons, Abraham Crawford of Richmond and Ormand T. Crawford of Luray; a daughter, Mrs. William Roach of Orange, with whom he made his home, a brother, Moses Crawford of Dyke; a sister, Mrs. Georgiana Davis of Dyke; 18 grandchildren and 10 great grandchildren. Funeral services were held at 3 p.m. Monday from Preddy's Funeral Home, with burial in the Stanardsville Cemetery.

The Daily News Record, Harrisonburg, VA, Tue, Nov. 16, 2004
RUBY ALICE CRAWFORD
Ruby Alice Crawford, 74, of 6454 Hopkins Gap Road in Fulks Run, died Sunday, Nov. 14, 2004, at Rockingham Memorial Hospital in Harrisonburg, where she had been a patient since Wednesday. Mrs. Crawford was born July 1, 1930, in Rockingham County, and was a daughter of the late Robert and Goldie Morris Crawford. She was employed at Sancar, H.D. Lee, and Metro factories. She was a member of the Gospel Hill Mennonite Church. On June 9, 1947, she married Robert Crawford, who survives. She is also survived by a daughter, Debbie Alger of Harrisonburg; two sons, Bobby Crawford and Dennis Crawford, both of Fulks Run; a sister, Joyce Crawford of Harrisonburg; a brother, George Crawford of Harrisonburg; seven grandchildren and one great-grandchild. Pastors Roy Good and Lee Martin will conduct the funeral 2 p.m. Wednesday at the Gospel Hill Mennonite Church. Burial will follow at the Gospel Hill Cemetery. The family will receive friends from 7-8 this evening at the McMullen Funeral Home in Harrisonburg. Memorial contributions may be made to the American Diabetes Association, 1290 Seminole Trail, Suite 2, Charlottesville, VA 22901, or the Alzheimer's Association, P.O. Box 310, Harrisonburg, VA 22803.

The Daily News Record, Harrisonburg, VA, May 22, 2002
RUSSELL GILBERT CRAWFORD
Russell Gilbert Crawford, 86, of 1838 Peake Mountain Road, Harrisonburg, died Tuesday, May 21, 2002, at Rockingham Memorial Hospital in Harrisonburg, where he had been a patient since Friday. Mr. Crawford was born Sept. 11, 1915, in Rockingham County and was a son of the late Grover Cleveland and Nellie Knight Crawford. He was employed at Monger's Workshop until his retirement in 1977. He served in the U.S. Navy during World War II. He was a member of Mount Clinton Church of God. On Aug. 15, 1938, he married the former Mattie Payne, who survives. Also surviving is a daughter, Nancy Shifflett of Port Republic; three brothers, Wilson Crawford of Laurel, Md., Lester Crawford of Grottoes and Berlin Crawford of Columbus, Ohio; four sisters, Bertha Arnold of Columbus, Ohio, Thelma See of Linville, Reba Kreeger of Bridgewater, S.D., and Mary Turner of Timberville; three grandchildren, four great-grandchildren and four great-great-grandchildren. The Revs. Laney Knight and Wayne Powell will conduct the funeral service Friday at 2 p.m. at the Mount Clinton Church of God. Burial will follow at Mount Clinton Cemetery. Friends may call at the Crawford home, 1838 Peake Mountain Road, at any time. Memorial contributions may be made to the Clover Hill Rescue Squad, 2100 Clover Hill Road, Dayton, Va., 22821. McMullen Funeral Home is in charge of arrangements.

Unknown newspaper
RUSSELL LEE CRAWFORD
Russell Lee Crawford, 80, of Ashburn died Friday, Dec. 31, 1999, at Loudoun Hospital Center. Mr. Crawford was born July 14, 1919, in Elkton and was a son of the late James H. and Annie Morris Crawford. He served in the Army during World War 11 and retired as a construction carpenter from West Group, Inc. in 1989. His wife of 55 years, Frances Louise McGuire Crawford, died earlier. Survivor include a son, Brian C. Crawford of Sterling Park; two daughters, Rebecca F. Sheffield and Cynthia C. Crosby, both of Sterling; his twin sister, Rachel Boone of Arlington; five grandchildren; and a great-granddaughter. The funeral was conducted Wednesday, Jan. 5, at Green Funeral Home in Herndon. Burial was in National Memorial Park in Falls Church.

The Potomac News and Manassas Journal Messenger, VA, Nov. 27, 2004
SARAH L. CRAWFORD
Sarah L. Crawford, age 33, died suddenly and tragically on Friday, Nov. 19, 2004, the cherished daughter of Irene and John Powers and beloved sister of Paul Powers. Her family and friends will remember her as a beautiful ray of sunlight, who touched everyone with her warmth, kindness, and engaging smile. She cared about everyone around her and always put the comforts and needs of anyone before her own. Her optimistic attitude, independence, and sense of fun will always be remembered. Sarah's family would like to express their gratitude to all who shared with us in her very special life. You are truly wonderful people and we take comfort in knowing that Sarah continues to enjoy a long and peaceful life in your hearts and memories. Friends may call from 5 to 8 p.m. on Sunday, Nov. 28, at Miller Funeral Home, 3200 Golansky Blvd., Woodbridge, where a funeral service will take place at noon on Monday, Nov. 29 in the Miller Funeral Home Chapel. Interment will follow at Stonewall Memory Gardens, 12004 Lee Highway, Manassas, VA 20109.

The News Advance Lynchburg, VA, Dec. 15, 2002
SHIRLEY MAE CRAWFORD ROAKES
Shirley Mae Crawford Roakes, 71, of 2523 Wards Road, Altavista, died Friday, Dec. 13, 2002, in Lynchburg General Hospital. She was the wife of Walter Carlton Roakes. Born March 26, 1931, in Lynchburg, she was a daughter of the late Frank Strother Crawford and Dora Shifflett Crawford. Mrs. Roakes was of the Baptist faith. She is survived by a son, Robert C. Roakes of Fredericksburg; two daughters, Darlene Eaton and Teresa Cole, both of Fredericksburg; a brother, Joseph Crawford of Lynchburg; two sisters, Bernice Goin of Lynchburg and Maxine Myers of Glen Burnie, Md.; seven grandchildren; and 11 great-grandchildren. She was preceded in death by a son, Edwin "Shorty" Gilbert. The family will have a private burial service. The family suggests those wishing to make memorials consider Altavista EMS, P.O. Box 1, Altavista, VA 24517 or a charity of their choice. Finch & Finch Inc. Funeral and Cremation Service, Altavista is in charge of arrangements.

The Daily Progress Charlottesville, VA, Mon, Nov. 11, 1963
SIGOURNEY SHIFFLETT CRAWFORD
Mrs. R. D. Crawford
ORANGE – Mrs. Sigourney Shifflett Crawford died yesterday in a Charlottesville hospital. She was 87. Born June 11, 1876, in Greene County, she was the daughter of the late David and Mamie Collier Shifflett, and the wife of the late Robert Daniel Crawford. Surviving are two sons, O. T. Crawford of Luray and Abraham Crawford of Richmond; one daughter, Mrs. Georgia Roach of Orange; two sisters, Mrs. Louisa Collier of Eheart, and Mrs. Josie Shifflett of Quinque; 18 grandchildren, and 21 great-grandchildren. A funeral service will be held at Preddy's Funeral Home, Orange, at 3 p.m. tomorrow. Burial will be in Stanardsville cemetery.

Unknown newspaper
STANLEY M. CRAWFORD
Stanley M. Crawford, 83, of Morgantown, passed away on Feb. 16, 2003, at VA Hospital, Clarksburg. He was born on Oct. 31, 1919, in Morgantown, son of Presley and Grace Barker Crawford. He was a graduate of University High School and served in the 344th Bomb Group as sergeant in Normandy, Northern France, Rhineland, Central Europe, air offensive, Europe in World War II from January 1942 to October 1945. He is survived by his wife of 52 years, Jane Strader Crawford; one daughter, Bonetta Crawford Witmyer; son-in-law, Greg (he was loved as a son); one granddaughter, Ashley Elizabeth Witmyer; one grandson, Jonathan Huston Witmyer, of Michigan; two half sisters, Vivian Jarvis, of Lorton, Va., and Bobbie Balik, of Virginia; two half brothers, Presley Crawford, of Orange, Calif., and Archie Crawford of Partlow, Va. A memorial service will be held at a later date.

The Daily Progress, Charlottesville, VA, Jul. 7, 1980
SYDNEY CRAWFORD FRAZIER
Mrs. Sydney Crawford Frazier, 79, of Scottsville, died Sunday in a Charlottesville hospital. Born in Greene County, she was the daughter of the late Daniel and Lissie Beasley Crawford. Surviving are her widower, Noah Frazier; four daughters, Lissie Walker, Viola Walker both of Scottsville; Bessie Shifflett of Keswick; Polly Geer of Charlottesville; two sons, Robert Frazier, William Frazier Sr. both of Charlottesville, two sisters, Viola Breeden of Scottsville and Margaret Beasley of Newport News; 21 grandchildren, 19 great grandchildren. She was a member of the Pentecostal Holiness Church in Scottsville. Funeral was held today at 11 a.m. from the Hill & Wood Chapel. The Rev. Gary Stacey officiated. Burial was in Holly Memorial Gardens.

The Daily News Record, Harrisonburg, VA, Thu, Sep. 1, 2016
VERN "ODELL" CRAWFORD
Vern "Odell" Crawford, 72, of the Rocky Bar community in Elkton, passed away Saturday, Aug. 27, 2016. He was born April 28, 1944, in Greene County, Va., and was a son of the late James Monroe and Emma Mae Shifflett Crawford. Odell operated several area businesses, including a grocery store, used car dealership and towing service. He was a homebuilder and maintained numerous real estate properties. Odell was a loving husband, father and friend to all and was a kindhearted man who would do anything for his family and friends. He had a love for animals and drag racing. On April 21, 1962, Odell married the former Joyce Marie Knight, who survives. Also surviving are two sons, Kenneth O. Crawford and companion, Melissa Hutchinson, and Darrell W. Crawford and wife, Melissa, all of Elkton; sister, Joyce Shifflett of Earlysville; close friend, who was like a daughter, Tina Shifflett Corder; six grandchildren, Chasity, Jennifer, Bryan, Kelly, Dustin and Austin; three great-grandchildren, Alyssa, MaKenah and Kinsley; and many half brothers, half sisters, nieces and nephews. In addition to his parents, he was preceded in death by brothers, Gilford and Wendell Crawford. A funeral service will be held at 2 p.m. Sunday, Sept. 4, 2016, at the Elkton Pentecostal Church in Elkton with Pastors Ted Hott and Travis Hensley officiating. Burial will follow at Elk Run Cemetery. The family will receive friends from 6 to 8 p.m. Saturday at Kyger Funeral Home in Elkton. In lieu of flowers, memorial contributions can be made to the funeral home, 115 Nicholson Road, Elkton, VA 22827, to offset funeral expenses.

The Daily News Record, Harrisonburg, VA, Mon, Nov. 20, 2006
VINDA CRAWFORD HUFFMAN
Mrs. Vinda Crawford Huffman, 83, of 422 East Rockingham St., Elkton, died late Saturday after nine years at Life Care Center in New Market. Vinda was born Sept. 14, 1923, in Durmid, Va., and was the daughter of the late James and Mattie Morris Crawford. Vinda owned and operated a beauty shop in Elkton for 20 years. On Sept. 6, 1941, she married Ralph Huffman, who survives her, and faithfully visited her each day during her time in the nursing home. Also surviving are three daughters, Lavonia Hollinger and husband, William, of McLean, Va., Faye Beigbeder and husband, Paul, of Richmond, Marsha Wheeler of Tampa, Fla.; one sister, Mrs. Mildred Humbert, Elkton; a half brother, Carl Crawford, Manassas; six grandchildren; three great-grandchildren; and numerous nieces and nephews. At her request, there will be no viewing or visitation. The Rev. Stuart Wood will conduct a graveside service 2:00 p.m. Wednesday, Nov. 22, 2006, at Mount Olivet Cemetery in McGaheysville. Memorial contributions may be made to the Elkton Meals on Wheels, P.O. Box 47, Elkton, VA 22827. Arrangements by the Kyger Funeral Home in Elkton.

The Daily Progress, Charlottesville, VA, Aug. 8, 1970
VIOLET CRAWFORD SHIFFLETT
BALTIMORE, MD. --- Mrs. Violet Crawford Shifflett, a native of Greene County, died yesterday in a Charlottesville hospital. She was born May 16, 1927. Surviving are her husband, Calvin C. Shifflett; a son, Joel Dale Shifflett of Dyke; four daughters, Mrs. Gloria Wright of Staunton, Mrs. Carolyn Marks of Stuart's Draft, Mrs. Patricia Harlow of Ruckersville and Mrs. Shirley Lam of Waynesboro; her mother, Mrs. Julia Crawford of Dyke; and seven grandchildren. There will be a graveside service tomorrow at 2 P.M. in the Evergreen Cemetery at Dyke. Ryan's Funeral Home in Stanardsville is in charge of arrangements.

The Daily News Record, Harrisonburg, VA, Sat, Oct. 13, 2012
VIRGINIA EDITH CRAWFORD
Virginia Edith Crawford, 85, of Elkton, went to her heavenly home on October 11, 2012, at Rockingham Memorial Hospital in Harrisonburg. Mrs. Crawford was born July 2, 1927, in Virginia and was the daughter of the late William Luther and Minnie Florence Williams Roach. Mrs. Crawford was a homemaker and was very compassionate about her children, grandchildren and great-grandchildren and always cherished the times that she spent with them. On July 13, 1946, she married John E. Crawford, who passed away on Nov. 26, 1987. She is survived by four loving daughters, Gloria Cannon and husband, Glenn, of Alexandria, Brenda Good and husband, Ronnie, of Luray, Jenny Crawford and fiancé, Joe Melhorne, of Elkton, Becky Wong and husband, Michael, of Shenandoah; two sisters, Lena Morris of Culpeper, and Jeanie Thompson and husband, Tommy, of Ruckersville; three brothers, Prentice Roach and wife, Esther, of Barboursville, Shirley Roach and wife, Mary, of Zions Cross Roads and John Roach and wife, Patsy, of Gordonsville; eight grandchildren, 10 great-grandchildren and many other relatives and friends. In addition to her parents and husband, she was preceded in death by daughter, Evelyn Francis Riner, grandson, Leif Errick Cannon, and brothers, Gordon, Ernest, LeRoy and Samuel Roach. Pastor Frank Painter will conduct the funeral service 2 p.m. Sunday, Oct. 14, 2012, at the Kyger Funeral Home Chapel in Elkton. Burial will follow at Elk Run Cemetery. The family will receive friends from noon until 2 p.m. on Sunday at the funeral home. Online condolences may be sent to the Crawford family by visiting www.kygers.com.

The Daily Progress, Charlottesville, VA, Dec. 20, 1968
W. HENRY CRAWFORD
The funeral for W. Henry Crawford, 63, who died in a Charlottesville hospital Wednesday, will be at 1:30 p.m. tomorrow in the First Baptist Church with burial in Riverview Cemetery. Hill and Irving Funeral Home is in charge of the arrangements. His survivors include his wife, Virginia Thomas Crawford, and a daughter, Mrs. Anita C. Berry of Charlottesville. A brother, Wilbur Crawford, and a sister, Mrs. Vaden Thomas, both of Charlottesville, also survive.

The Daily Progress, Charlottesville, VA, Wed, Aug. 22, 1956
WALTER CRAWFORD
STANARDSVILLE – Walter Crawford, 58, of Dyke, died Tuesday at the home of his daughter, Mrs. Andrew Crawford, of Dyke, after a long illness. A native of Greene County, he was the son of the late Thomas and Martha Crawford. Besides Mrs. Crawford, he is survived by three daughters, Mrs. Arthur Shifflett, of Dyke, and Mrs. Joe Morris and Miss Martha Crawford, both of Craigsville; and three sons, Charles Crawford and Thomas Crawford, both of Craigsville, and Donnie Crawford, of Dyke. Funeral services will be held at 2 p.m. Thursday from the Mount Grove Chapel Church of the Brethren at Dyke, conducted by the Rev. I.L. Bennett. Burial will be in the family cemetery.

The Daily Progress, Charlotesville, VA, Sat, May 14, 2016
WENDELL WILKI CRAWFORD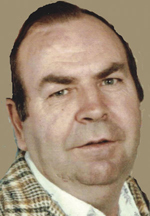 Wendell Wilki Crawford, 74, of Charlottesville, passed away Tuesday, May 10, 2016. He was born on July 23, 1941 to the late James Monroe Crawford and Emma Mae Shifflett Crawford. He was also preceded in death by his beloved, Mabel Munford, and by his brother, Gifford Crawford. He is survived by his brother, Odell Crawford and his wife, Joyce; his sister, Joyce Shifflett and her husband, Kenas; along with many other brothers and sisters, and extended family. A funeral service will be held at 10 a.m. Monday, May 16, 2016, at Hill and Wood Funeral Home, with Pastor Johnny Hartless officiating. Interment will follow at Mount Olivet Cemetery in Dyke, Va.The family will receive friends from 6 until 8 p.m. Sunday, May 15, 2016, at Hill and Wood Funeral Home.Condolences may be sent to the family at www.hillandwood.com.

Unknown newspaper
WILLIAM A CRAWFORD
Funeral services for William A. Crawford, 85, who died Sunday after a long illness, will be held tomorrow at 2:30 p.m. from the Cunningham Funeral Home, 809 Cameron Street. Services will be conducted by Rev. Harry Penn and Rev. Norman T. Headley of Sparrow Bush, New York. Immediately following the services interment will take place at National Park in Falls Church. He is to be buried beside his wife, the late Frances Crawford, who died four years ago. Mr. Crawford was a well known school teacher, having taught for over 50 years In the public schools of Greene. Madison, and Rockingham Counties. He loved this kind of work and retired only when his health and age made it necessary. There are few people living in the sections in which he taught that have not had some member of their family as one of Mr. Crawford's pupils. Active in politics he held every elective office in his county. Mr. Crawford is survived by a son, Joseph P. Crawford, of 1002 Prince Street; a daughter, Mrs. Addie Risky, of Yorkville, Ohio; five brothers. R. D., M. S., E. A. Thomas and Henry Crawford all of Stanardsville, Virginia and a sister. Mrs. Georgeanna Davis of Dyke. Virginia.

The Daily Progress, Charlottesville, VA
WILLIAM APP CRAWFORD
Greene Native Fatally Injured - Tractor Accident Kills W. A. Crawford
A 38-year-old former Greene County man, employed at Enniscorthy near Keane, was fatally injured at Bremo Bluff about 7:30 p. m. William App Crawford died at 3:50 p. m. at University Hospital as a result of crushing injuries to the head and chest sustained when a tractor he was driving turned over on him. Saturday was Crawford's 38th birthday. Funeral services will be conducted tomorrow at 2:30 p. m. at Evergreen Church of the Brethren at Dyke. Burial will take place there. The Rev J. Halbert Brown will officiate. He is survived by his parents, Mr. and Mrs. Moses R. Crawford of Dyke; his wife Helen Shifflett Crawford; five sons, Donald D., Charles, Arnold W., Roger L., and William A. Crawford; two daughters, Doris M. and Mary C. Crawford; three brothers, Monroe Crawford of Dyke and Laban and Aaron Crawford of Warren; two sisters, Mrs. Rhoda Shifflett of Charlottesville and Mrs. George Compton of Louisa.

The Daily Progress, Charlottesville, VA, Mon. Aug. 13, 1934
WILLIAM H. CRAWFORD
William H. Crawford, local merchant, died at 11 o'clock last night as his home, 375 Spruce street, after an illness of four months. Mr. Crawford was a native of Rockingham county and was eight-one years of age. He was twice married. His second, who survives, was Miss Maggie Maupin of Crofton, Fluvanna county. Five children survive - Mrs. J. S. Crawford, of Thelma, Henry, Sanford and Wilbur Crawford and Mrs. Vaden Thomas, all of this city. Mr. Crawford also leaves one brother, Ira Crawford, who resides at Thelma. The funeral will be held at 3 o'clock tomorrow afternoon from St. Andres chapel, near Cobham, the service to be conducted by the Rev. F.L. Robinson, rector of Grace Episcopal church, Cismont. The interment will be in the family plot.

The Daily News Record, Harrisonburg, VA, Tue, Mar. 3, 1992
WILSON LEE CRAWFORD
Wilson Lee Crawford, 52, of Pensacola, Fla., formerly of Grottoes, was killed in Pensacola on Feb. 26, 1992. Mr. Crawford was born Jan. 26, 1940, in Grottoes and was the son of the late Albert T. and Martha Virginia Shifflett Crawford. He served in the U.S. Army for two years. He is survived by three Sons, Dwayne R. Crawford of Houston, Danny Lee Crawford of Maryland and Darrel Crawford of Elkton; three brothers, Benjamin Crawford of Grottoes, Billy Crawford of Route 2, Elkton, and Robert L. Crawford of Williston, Fla.; and one sister, Martha J. Childress of Harrisonburg. The Rev. John Morris will conduct a memorial service at 11 a.m. Thursday at Pentecostal Church in Grottoes. Burial will be in the Houston Veterans Cemetery.

The Daily News Record, Harrisonburg, VA, Mon, Jun. 3, 1918
ZACHARIA CRAWFORD
Zacharia Crawford died Sunday morning at 1 o'clock at the Rockingham Memorial Hospital as a result of wounds sustained Saturday afternoon when he was struck by the Kavanaugh Bus, driven by Justus Estep. He was taken to his home in Hopkins Gap yesterday evening and funeral services will be conducted from the Gospel Hill Mennonite Church this afternoon at 2 o'clock. Mr. Crawford when in town Saturday, attempted to cross Main Street from Fletcher's Store to Jos. Ney and Sons. Two cars were coming in opposite directions and Mr. Crawford safely eluded both of them after which he apparently became confused and started back across the street, stepping in front of the Kavanaugh Bus, which was traveling south at a low rate of speed. The bus struck him and knocked him possibly 10 feet and in the fall he sustained the injuries which caused his death. He was immediately taken to the Rockingham Memorial where he died without gaining consciousness. Surviving Mr. Crawford besides his wife, who before marriage was Miss Josephine Reilly are two daughters, Hannah, at home and Mrs. Jennie Dove of the same neighborhood.


That's All Folks!

---
his page is part of the Shiflet Family Genealogy Website and is maintained by:
Bob Klein / Pasadena MD /